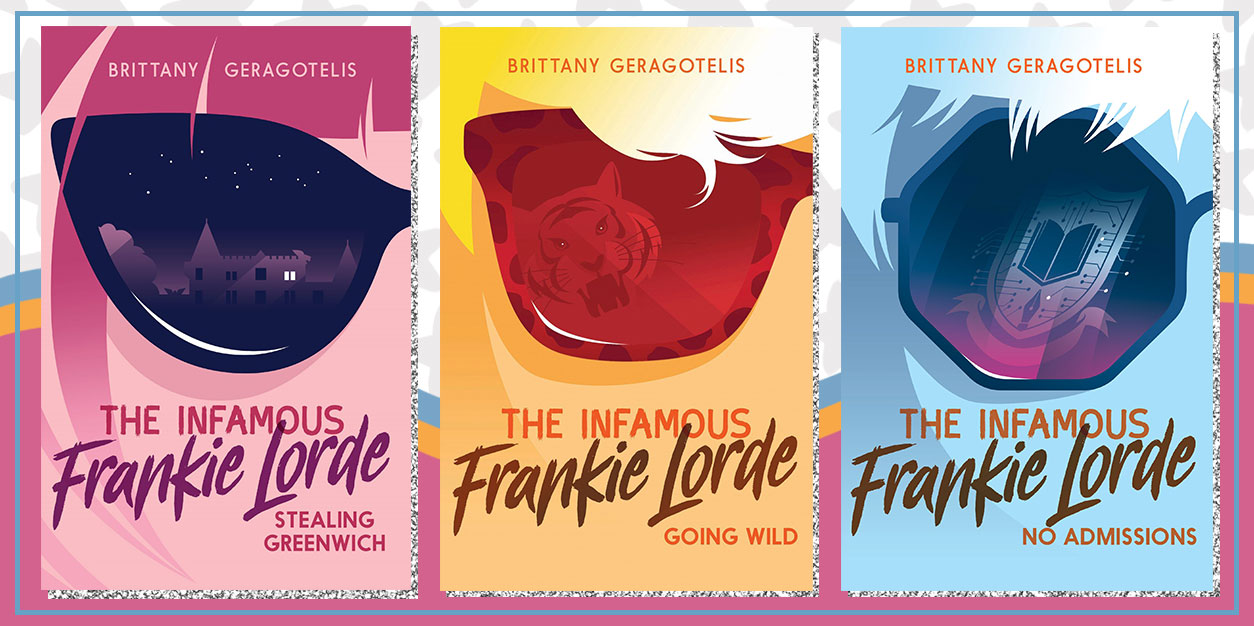 Inspire Your Inner Mastermind with The Infamous Frankie Lorde Series + GIVEAWAY!
NOTE: This post is sponsored by Holiday House.
Everyone's favorite international thief turned middle school vigilante is back to help you crush your winter reading goals and inspire your inner mastermind!
If you haven't started reading The Infamous Frankie Lorde series by Brittany Geragotelis, let us get you up to speed. Daughter of an infamous thief, Frankie and her dad have always been a team, traveling the world and pulling heists together. That is until her dad gets locked up, and Frankie is sent to live with her uncle in Greenwich, CT, a wealthy suburban town that's the last place she ever thought she'd end up.
Frankie isn't thrilled about her new situation, but the opportunity to flex the unique skills she's learned from her dad quickly come in handy when she discovers injustices around town and sets out to settle the score with everyone from a crooked real-estate mogul to school bullies. Thankfully she has her new BFF Ollie by her side (just don't call him a sidekick!) through everything from the mundane moments to her most dangerous escapades and everything in between!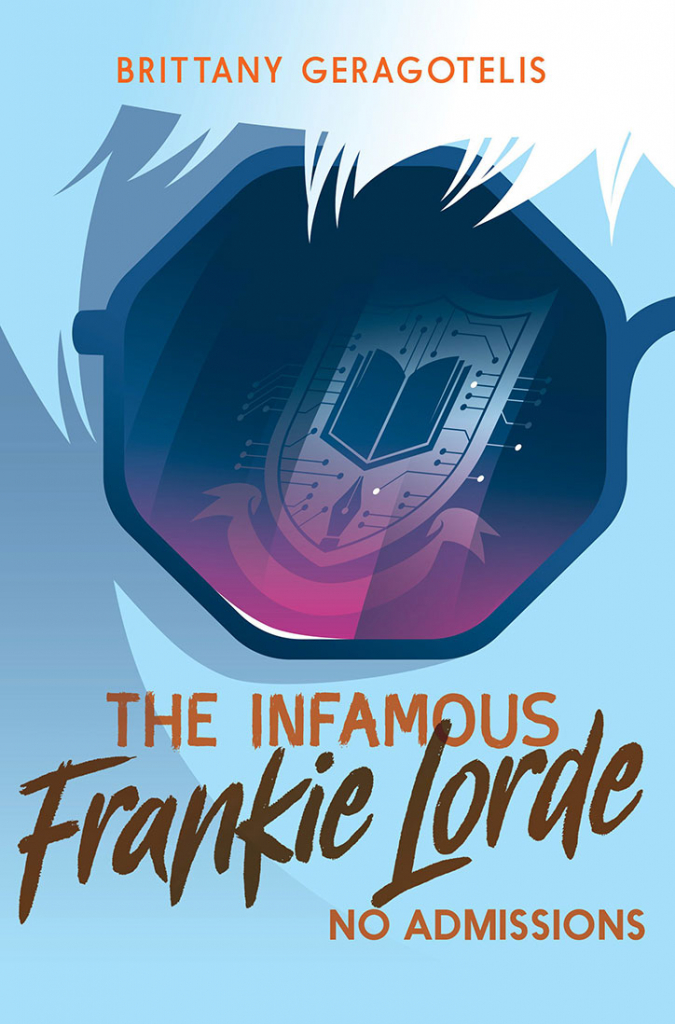 Book 3, No Admissions, hit shelves recently, and Frankie is thrilled to have a reason to get back to what she loves – scheming and standing up for the underdog! In this new read, Frankie and Ollie will have to track down a classmate's stolen invention while also putting a stop to a group of wealthy parents who'll stop at nothing to secure placements for their undeserving kids at the most elite East Coast schools. But as these two situations run deeper than expected, Frankie will discover secrets about her classmates and their families that are sure to surprise her – and the readers!
Ready to dive into these riveting reads? Grab your most inconspicuous pair of sunnies because we teamed up with our friends at Holiday House for a giveaway! FIVE lucky winners will snag copies of all THREE books in The Infamous Frankie Lorde series.
Ready to enter? Grab your favorite adult and have them enter below for your chance to WIN!
The Infamous Frankie Lorde Giveaway: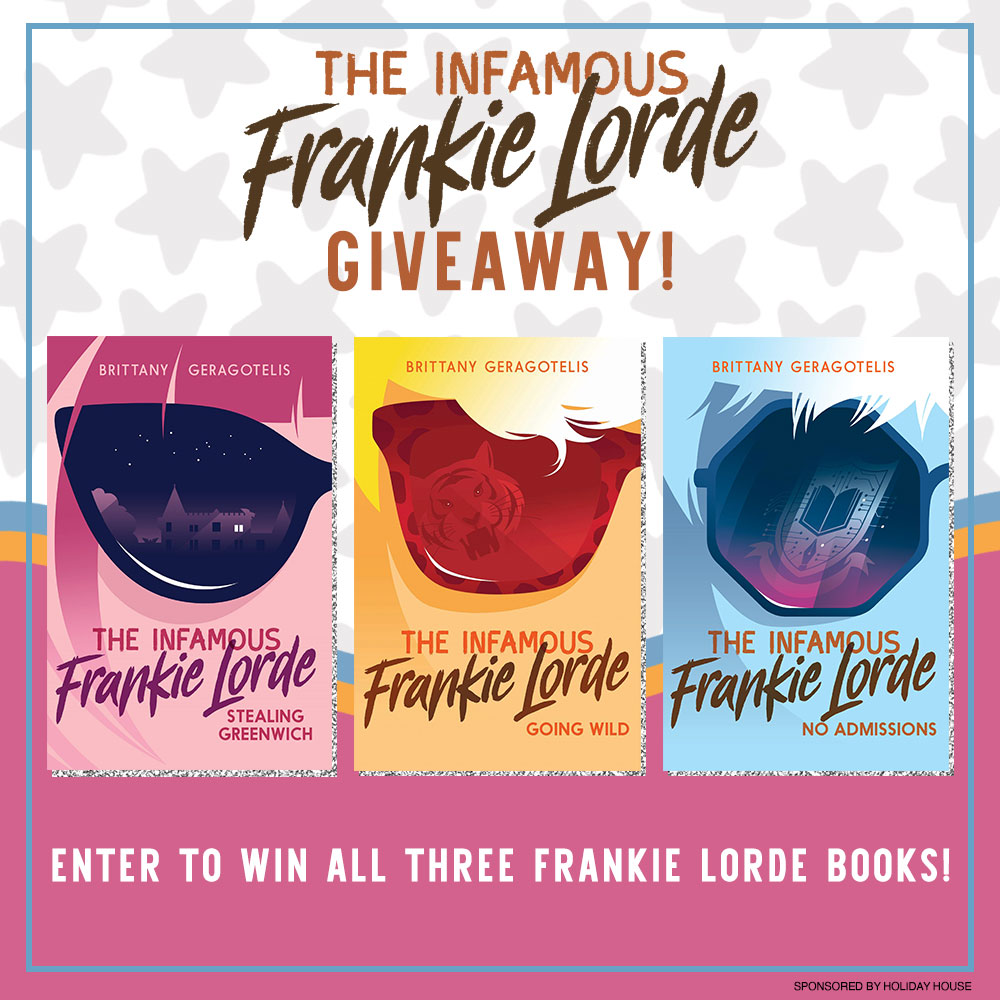 WHAT DO I WIN?:
FIVE lucky winners will receive a The Infamous Frankie Lorde Prize Pack that includes:
– ONE (1) copy of The Infamous Frankie Lorde: Stealing Greenwich by Brittany Geragotelis
– ONE (1) copy of The Infamous Frankie Lorde: Going Wild by Brittany Geragotelis
– ONE (1) copy of The Infamous Frankie Lorde: No Admissions by Brittany Geragotelis
*Prizes provided by Holiday House
HOW DO I ENTER?:
Grab a parent or guardian and have them fill out the form below by February 12, 2023 at 11:59pm ET.
Giveaway runs from 01/12/23 at 11:00 am ET through 02/12/23 at 11:59 pm. Open to US residents ONLY. Be sure to read the fully detailed rules HERE before entering.
THIS GIVEAWAY HAS ENDED AND THE WINNERS HAVE BEEN CONTACTED.
You must be 18 or older to enter. Please, only ONE entry per person. If selected as a winner, we will provide your parent/guardian with an affidavit to confirm that you are a valid winner who has permission to win. They will be REQUIRED to sign and return the affidavit to YAYOMG! to claim your prize. Prizes will not be mailed out without signed parental consent.
EVEN MORE FRANKIE LORDE:
?️ Ready to team up with this infamous teen? All three Frankie Lorde books are now available from Holiday House.
? Find out what gets you fired up in this Frankie Lorde quiz, written by author Brittany Geragotelis – click here!