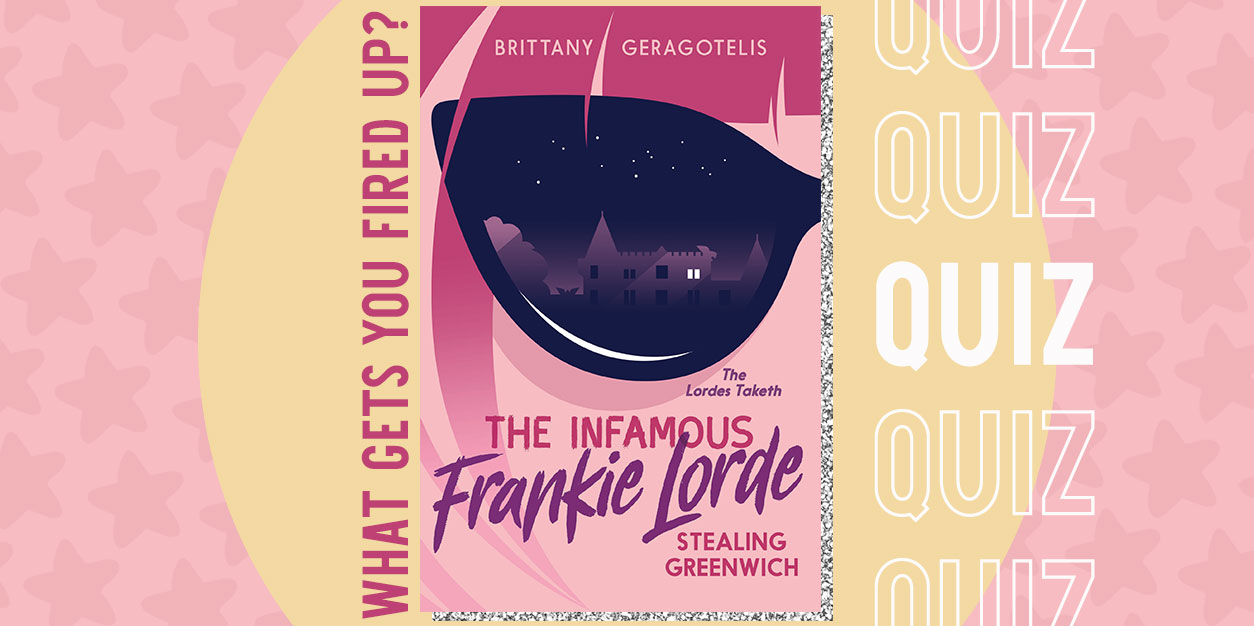 QUIZ: What Gets You Fired Up?
In The Infamous Frankie Lorde: Steeling Greenwich, Frankie is the daughter of the man who's pulled off some of the biggest heists in the world and has been by his side through it all. That is, until he gets caught. With her dad behind bars, Frankie is forced to live with her uncle, a police detective, in an upscale town filled with glitz, wealth, and of course – middle school. Frankie doesn't quite fit in at her new school filled with rich kids, and she'd much rather be running a con than making memories with her peers.
Frankie's plan is to lay low and stay under the radar until she can be reunited with her dad, but for a girl who's spent her entire life assisting a world-renowned thief, it won't be easy for her. Being sassy, resourceful, and always ready for her next adventure, Frankie decides to trade in her life of crime and use her (not-always-legal) skills for good, righting the wrongs she sees going down in her new town. In the first book, Stealing Greenwich, Frankie decides to take down a millionaire landlord who has been abusing his power and mistreating his tenants.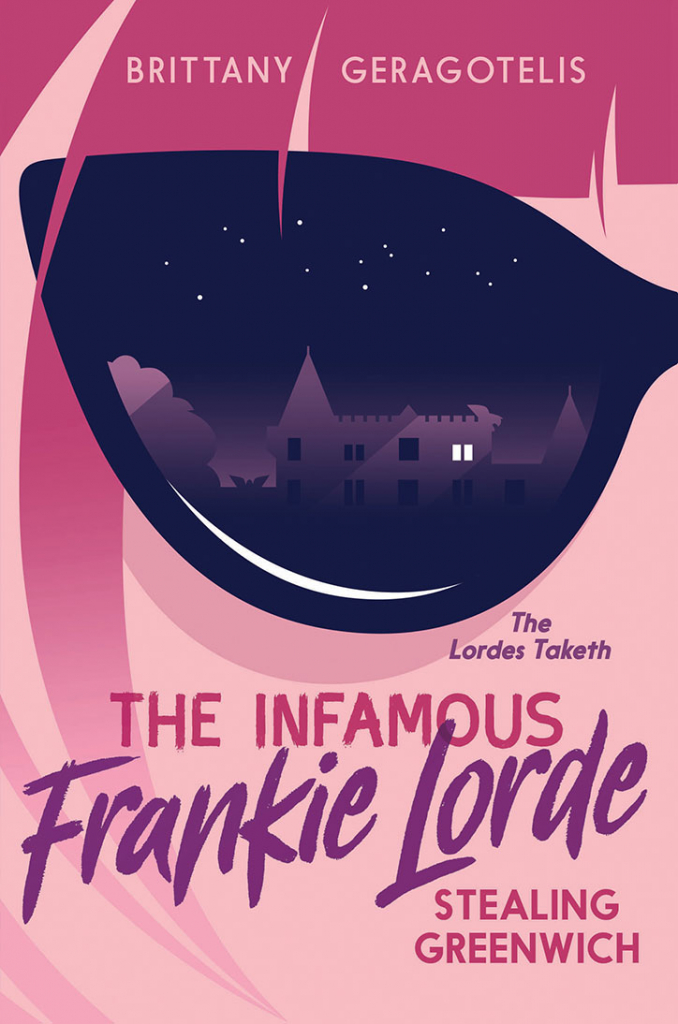 A pre-teen international thief turns over a new leaf (sort of) to right societal wrongs in her snooty new town in this upper middle grade series starter for fans of Ally Carter's Gallagher Girls and Heist Society, Stuart Gibb's Spy School, and Ocean's 8.
Being the protégé (and daughter) of the man responsible for some of the world's biggest heists has given Frankie Lorde a unique perspective. And a special set of skills. She can spot an FBI agent in a second, pick a lock in two, and steal a Bugatti in three. (Even if she's technically too young to drive it.) Frankie and her dad are a team, and their jobs are the stuff of international awe.
And then Dad is arrested.
Sent to live with her uncle, who she barely knows and who is, ironically, a cop, Frankie is forced to navigate an entirely foreign world: suburbia. She has to go to middle school, learn what kids her age wear and eat and do for fun–and, alas, it doesn't involve lifting expensive watches.
But life in Greenwich, Connecticut, one of the richest towns in America, also opens her eyes to a startling reality, and seeing the stark contrast of the super-rich and the super-not-rich who support the community living side-by-side gives Frankie an idea. What if she were to put her less-than-legal know-how to good use, turning the tables and evening the score . . . ?
The Infamous Frankie Lorde: Stealing Greenwich
AUTHOR: Brittany Geragotelis
PUBLISHER: Pixel+Ink
DATE: October 6, 2020
This riveting read will have you on the edge of your seat, rooting for Frankie as she fights back against the injustices happening around her. She's empowering, fun, and rough around the edges, a character whose story we can't wait to keep reading as the series continues!
Feeling fired up, but not sure how you can get involved and make a difference? Author Brittany Geragotelis is here to help! She wrote a super fun quiz to help you get in tune with your inner Frankie Lorde and find a cause to get passionate about!
QUIZ: What Gets You Fired Up?:
NOTE FROM THE AUTHOR: In The Infamous Frankie Lorde: Stealing Greenwich, Frankie is all about fighting for those who can't fight for themselves. And even though she's just one girl—albeit a strong-willed, brave, and skilled one—she really ends up making a difference in the lives of those around her. And so can you! But first, you've got to find something to stand up for. Take the quiz below to find out what gets you fired up and then go out and make your voice heard! [HINT: no thieving skills required!]
Looking for another book that'll get you fired up? We think you'll love The Campaign, a book about a shy middle school girl turned kick-butt campaign manager and engaged citizen in her local election!