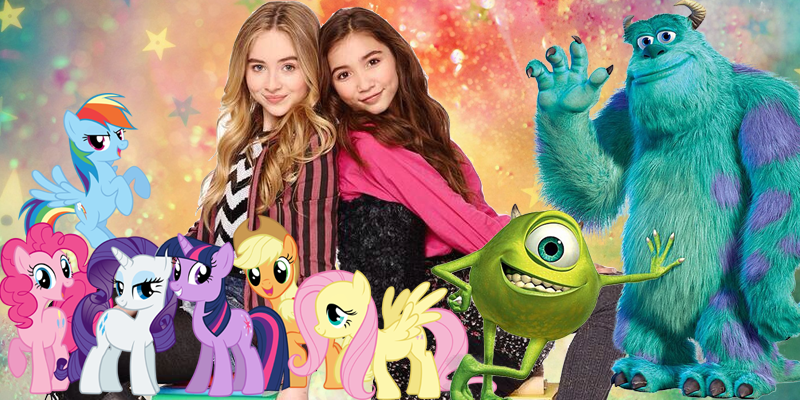 Fictional Friendship Goals
Happy Friendship Day! Grab your bestie, take a selfie, and give them a big ol' squeeze to let them know you'll be their friend til the very end! A friend is someone you can always count on to make you laugh when you need it most, someone who'll always listen to your endless fan-girling and obsessing over your latest obsession (fictional or real – we won't judge!), and someone who always has your back when things get a little crazy. We've all got a best friend, and some of us are lucky enough to have quite a few of them.
In honor of Friendship Day, we put together a list of some of the very best friends we can think of from TV, movies, and more! These besties have made our list of Friendship Goals – they're the types of friends we aspire to be, want to have, and totally wish we could squeeze ourselves into the middle of. We're sure you'll agree!
Fictional Friendship Goals
Riley and Maya – Girl Meets World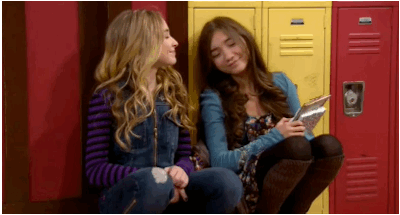 It's safe to say that Riley and Maya are the bestest of the best friends that have ever existed in the fictional world. (Fine, maybe they're second to Cory and Shawn!) They take on the world together no matter what challenges come their way. Riley and Maya's friendship is definitely the friendship to strive for in real life. Like real besties, they stand by each other no matter what – in moments of silly fun, moments of terrible seriousness, and everything in between.
Finn and Jake – Adventure Time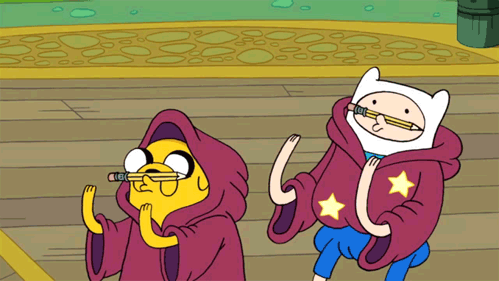 Finn and Jake have an impenetrable friendship bond. They've had their fair share of fights, as most brothers have, but they're 99.5% fun, loyalty, adventure, and epic weirdness. No one friends quite like Finn and Jake friend. If there were a most unique friendship award, they'd definitely be taking it home. They'd also win the fictional house we most want to live in award. That treehouse is simply the best.
Joy and Sadness – Inside Out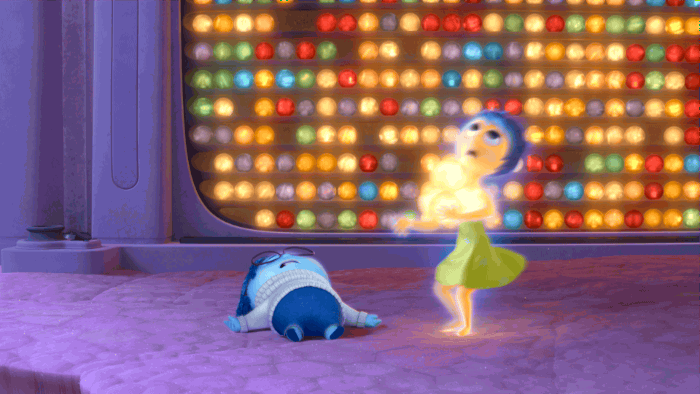 Joy and Sadness kinda started as Frenemies. Sadness didn't really care much either way (what a shock!), but Joy couldn't stand Sadness always getting in the way of Riley's happy emotions. When they were forced to help each other through a long journey through Riley's mind, they realized that they need each other more than they ever thought possible. A total pair of unlikely pals!
SwaySway and Buhdeuce – Breadwinners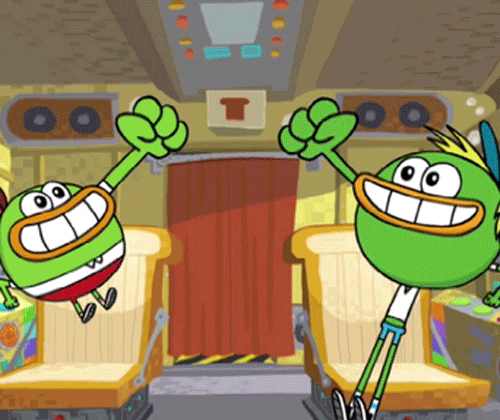 From party punches to booty kicks, SwaySway and Buhdeuce have got this friendship thing on lock. Who knew two bread delivery ducks could become such awesome friends? They're seriously crushin' (and delivering bread!) it all over Pondgea.
Harry, Ron, and Hermione – Harry Potter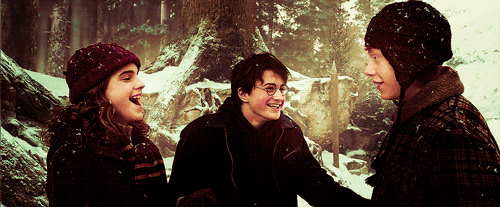 Do we even need to use words to describe this duo? They've been through it all and stuck by each other through thick and thin. Their friendship stood the test of high school AND some seriously powerful magic. They're some of the most loyal friends that have ever friended!
Sven and Kristoff – Frozen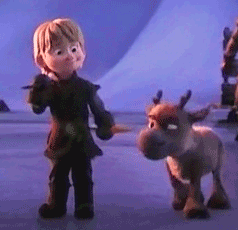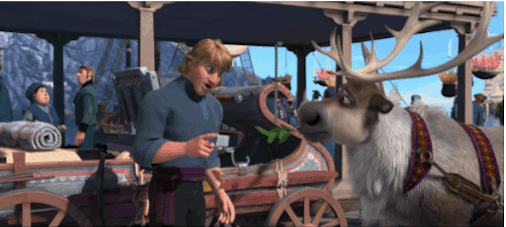 Sven and Kristoff have a lifelong friendship that has lasted through the test of time, despite how grumpy Kristoff can be. Just look at them with that carrot though. You just can't beat the friendship that exists between humans and their pets. #reindeerarebetterthanpeople
Jo, Mal, Molly, Ripley, and April – Lumberjanes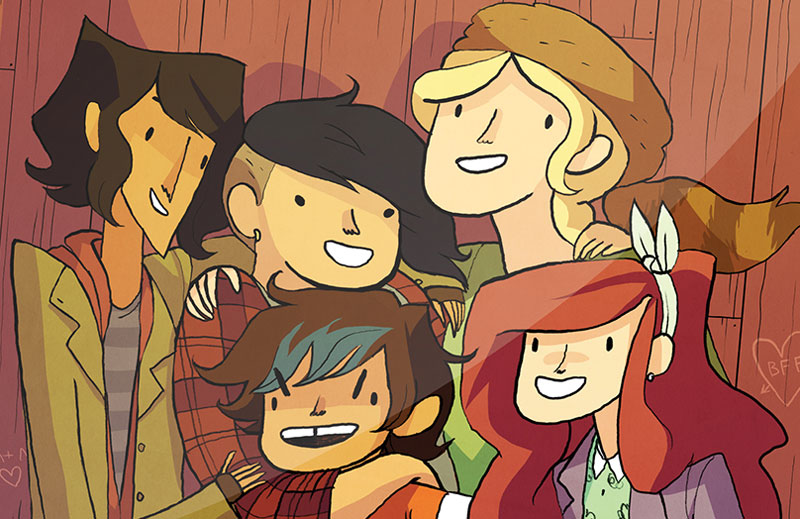 These 5 fantastically kick-butt girls met at summer camp and became the best of friends. No matter who you are or where you are, there's friendships to be made and good times to be had. Think they have room for one more in their friend group? They're the fictional group of friends we're dying to be a part of the most!
The Mane 6 – My Little Pony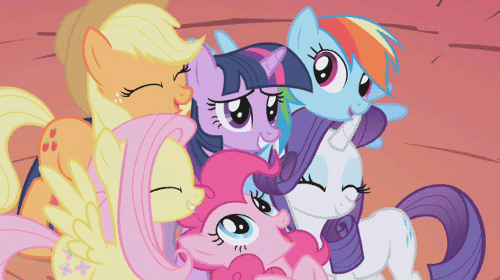 Could it be Friendship Day without the those 6 ponies that prove that friendship actually IS magic? Just look at them. Those happy, smiling little pony faces. They care about each other in a way that only best ponies can! Twilight Sparkle, Pinkie Pie, Apple Jack, Rainbow Dash, Rarity, and Fluttershy are basically the reason the hashtag #squadgoals exists.
Mike and Sulley – Monsters Inc.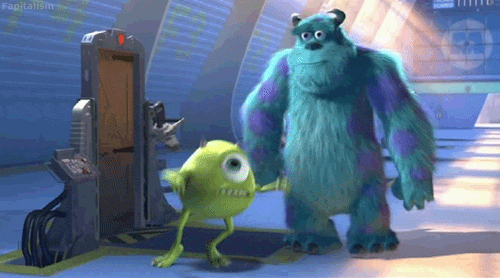 Mike and Sulley have the kind of friendship where when one of them needs to explain their way out of a situation, the other one immediately knows how to jump in and make it believable. (aka "Put that kid back where it came from or so help me!) They've come a long way since their rivalry at Monsters U. They put the dumb stuff behind them to become one of the best scare teams of all time!
Baymax and Hiro – Big Hero 6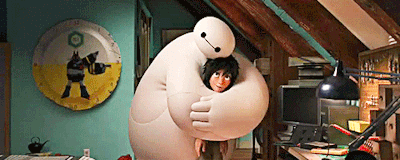 It took Hiro awhile to warm up to the fluffy ball of robot warmth that is Baymax, but it's good that he did because they literally saved the world together and formed an incredible super hero team. Not too many besties can cross those off their bucket lists.
Mordecai and Rigby – Regular Show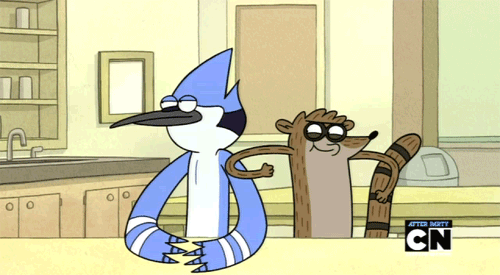 Mordecai and Rigby have reached that truly unique status in their friendship where they literally spend every waking moment together, never leave each other's houses, annoy each other's families, eat all the food from the fridge, and still manage to have things to talk about at the end of the day. They're more like family than than friends, it's a truly fragile line that many friendships could never stand to cross.
Evie and Mal – Descendants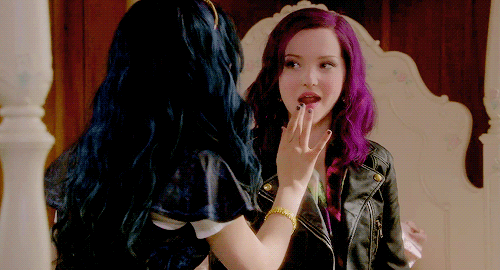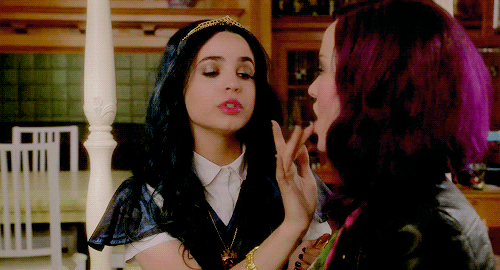 Just because you're evil doesn't mean you don't need a friend. Mal and Evie have a wickedly great friendship, they even consider each other to be sisters. They give each other advice and makeovers when they have a date and help each other act out their evil plots – everything a best friend should be!
Ash and Pikachu – Pokemon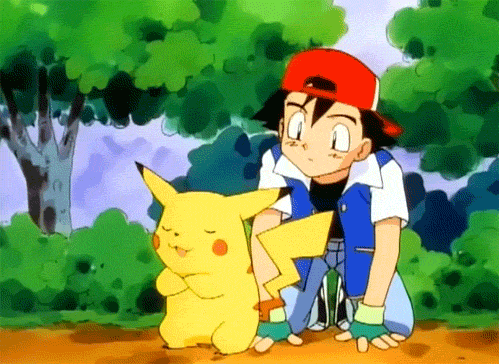 Is there any bond stronger than the friendship between Pokemon Trainer and their Pokemon? Probably not. The trust and loyalty that needs to exist between a trainer and their Pokemon is unbreakable. Ash and Pikachu would do anything for each other and are always protecting each other in the face of danger and against those pesky jerks from Team Rocket.
Tip and Oh – HOME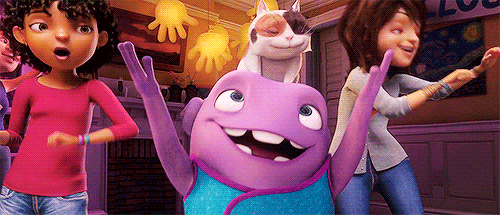 Who says you can't become best friend with an alien? Tip and Oh prove that you shouldn't judge someone without getting to know them first, amongst like a million other crucial life lessons. Their adventure and their friendship had it's share of ups and downs, but in the end they stuck together and stood by each other when it mattered most.
Phew. Those are some serious legit friendships! If you wanna take YOUR friendships to the max, check out these awesome Best Friend Necklaces for ideas on which one best represents you and your besties!