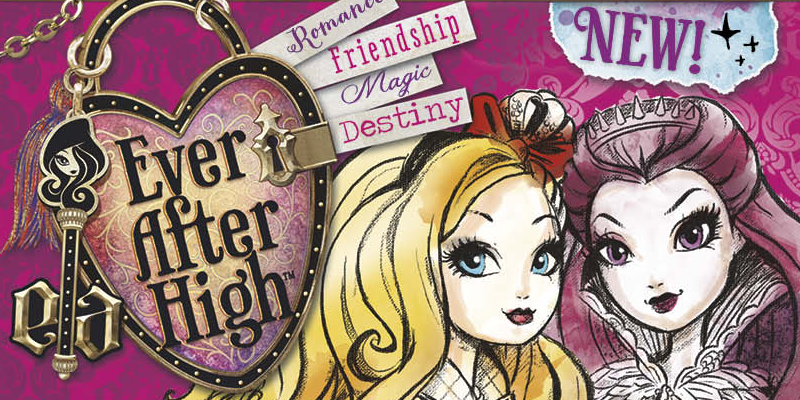 Ever After High Magazine
Hexcellent news, everyone! Ever After High now has it's own totally spelltastic magazine! If you're a fan of the Monster High magazine that came out last year, you should already be familiar with the types of things you'll find in Ever After High magazine – but just in case – here's a rundown of everything you'll find in the first issue and issues to come!
Meet the Characters – Learn more about your favorite EAH students!
Comics – Read awesome stories you won't find anywhere else!
Puzzles and Quizzes – Tea-riffic quizzes, word puzzles, mazes, and more!
Crafts and DIY – Learn to make your own Storybook bracelet and other Ever After High inspired crafts!
Storybook Fashion – Learn to dress in Ever After High style! (If you're into EAH fashion, check out our post on how to rock a Poppy O'Hair inspired outfit!)
Posters – Posters and pics to hang on your wall!
Contests – Win lots of fableous prizes!
Here's a few sample pages from the magazine for you to check out:

We're sure there will be even more awesome content in the future! If you wanna get Ever After High magazine, the first issue is now available, and you can get it until July when the next issue comes out! You can buy the magazine at a store near you OR you can download it digitally on your favorite tablet device!