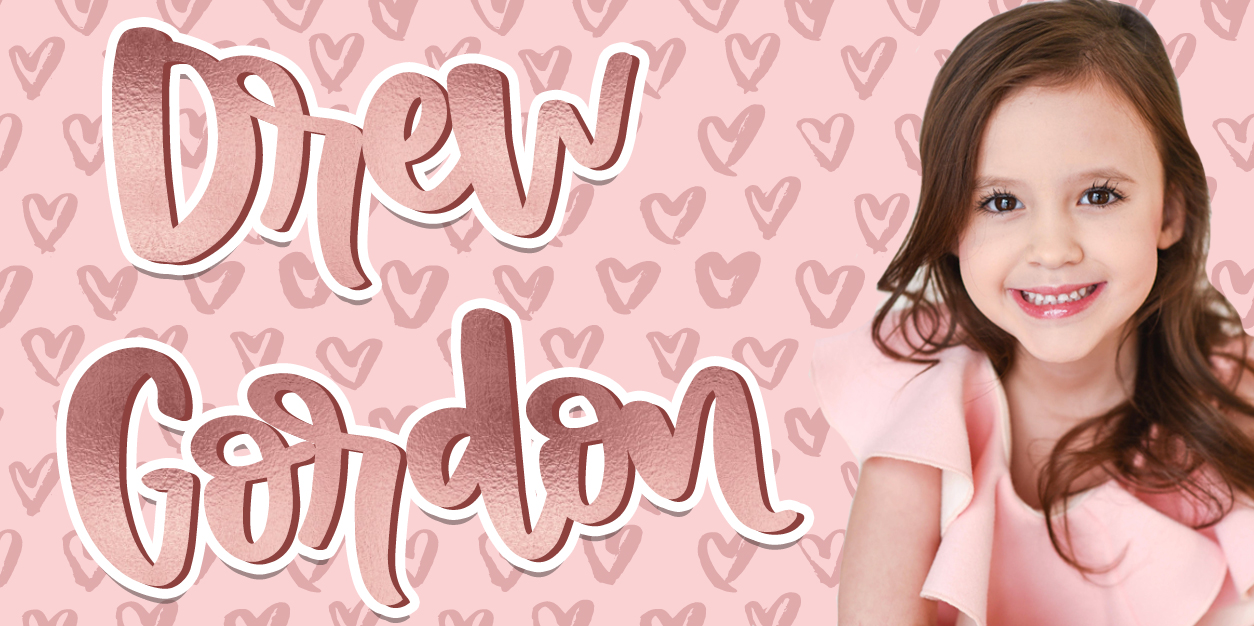 Get to Know 6 Year Old Makeup Artist, Drew Gordon
Drew Sadie Gordon is an up and coming makeup artist, actress, who is just six years old! Last year, Drew posted a few videos where she expertly styled her older sister's makeup, and they quickly went viral. Soon, her talents were being seen by hundreds of thousands of viewers around the world. Drew learned everything she knows about makeup from her sister Chelsey Noelle, who is an incredibly talented beauty guru and self-taught makeup artist who's created looks that can rival any trained professional. If we ever need our makeup done for an event, we're definitely going to give Drew Gordon a call.
When Drew isn't busy auditioning for a new role or creating fierce new makeup looks, she loves to dance, hit the beach, and spend time with her family. With so much talent at such a young age, Drew is absolutely on her way to tremendous success.
We were so excited to be able to chat with Drew as she's such a big inspiration for girls everywhere! If she can make her dreams come true at such a young age, so can you. All you need is practice and dedication, and you can do anything you put your mind to. Get to know Drew as she shares her passion for makeup, her favorite products, and more.
Get to Know Drew Gordon:
How did you first discover your passion for makeup?
DREW GORDON: When my sister did my makeup for the first time. As soon as I looked in the mirror, I loved it!
What do you love most about creating new makeup looks?
DREW: I love creating new looks because I always want to use all the different colors on the palette.
Are there any makeup artists you look up to?
DREW: I look up to my sister Chelsey. She's so good, and she taught me, but I also like Jaclyn Hill.
Do you have any favorite products you like to use?
DREW: I don't know a lot about specific products yet, but I know I like Morphe brushes and Anastasia Beverly Hills pomade. My favorite things to use on myself are lipstick and mascara.
You're also an actress! What do you love most about acting?
DREW: Acting is so much fun, and it makes me happy inside!
What are some of your favorite shows/movies of the moment?
DREW: I always like watching my favorite movie, The Grinch. But, I just saw Sgt. Stubby: An American Hero last night and really liked that one. I like animal shows. My favorite TV show is Puppy Dog Pals.
What's the best way to turn a bad day into a good one?
DREW: That's easy! Go to the beach. If I can't do that, then go to Target or dance! I love to dance!
What advice can you share for aspiring makeup artists?
DREW: Do it if you love it and practice a lot.
If you were impressed by Drew Gordon, we think you'll be inspired by Hannah Grace, creator of BeYOUtiful Bath Bombs!