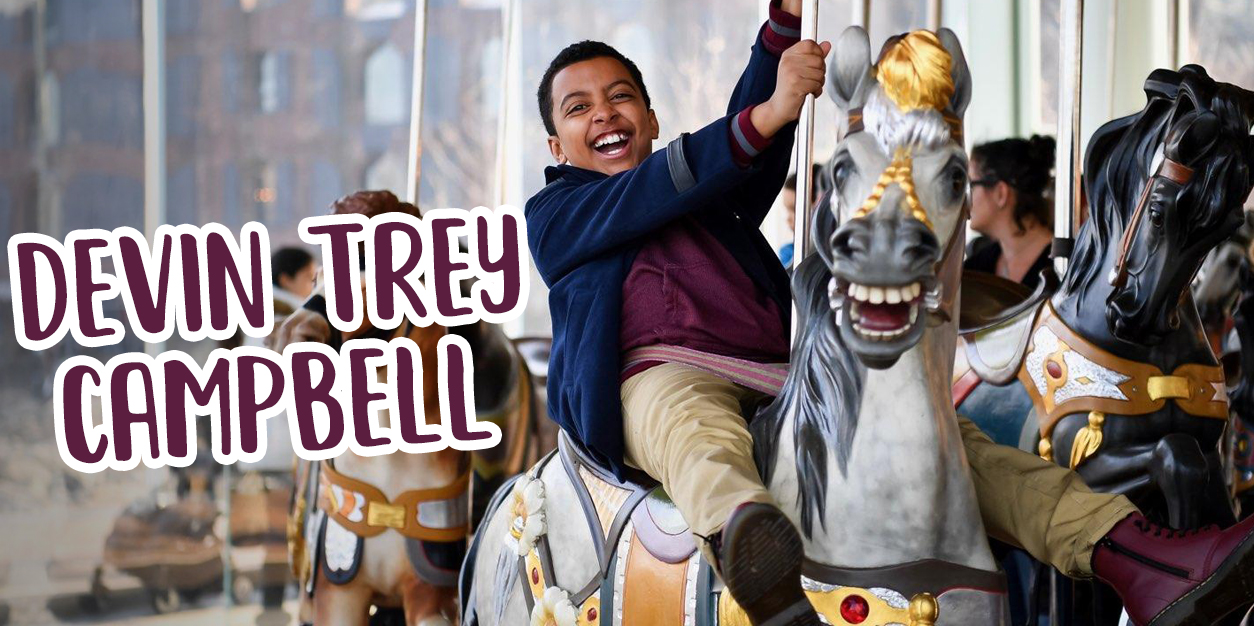 Devin Trey Campbell Talks Single Parents, Broadway, and Giving Back
From inspiring audiences in Kinky Boots on Broadway to bringing the laughs on the ABC series Single Parents, Devin Trey Campbell is unstoppable!
Devin stars at Rory Banks, a sassy, fashion loving kid who's over the top personality is a guaranteed scene stealer. Like Devin, Rory loves performing and isn't afraid to be himself, always.
Get to know Devin Trey Campbell as he shares his passion for theater, giving back, and how the Single Parents cast inspires him.
Get to Know Devin Trey Campbell:
You star as Rory Banks on the new ABC series, Single Parents. What do you love most about working on the show?

DEVIN TREY CAMPBELL: I really love the cast and crew. I spend so much time with these people, sometimes 9 hours a day and thankfully they are such amazing people. We all laugh together and the adults always take time to teach us kids.
Do you share any similarities with your character, Rory?

DEVIN: Yes! When we first received the character breakdown for the audition my mom says "this is so you!". Rory and I are both fashion lovers. We both are EXTRA all the time, nothing can ever be simple.

Rory's relationship with his mom (played by Kimrie Lewis), is very much like my relationship with my mom. My mom has always told me to be myself as long as I remain kind and Poppy is just like that with Rory.
You have also starred as Young Lola in Kinky Boots on Broadway. What was it like being a part of such an iconic show?

DEVIN: Kinky Boots is my first love. I love theater so much because of the music and the live audience. Kinky Boots is extra special because we were able to share a message of love and acceptance 8 times per week! The world needs Kinky Boots!
What is your dream Broadway show to star in?

DEVIN: I would love to come back as an adult and be Lola. Other than that, I'm not sure that my dream show is out there yet. Maybe I can create it one day!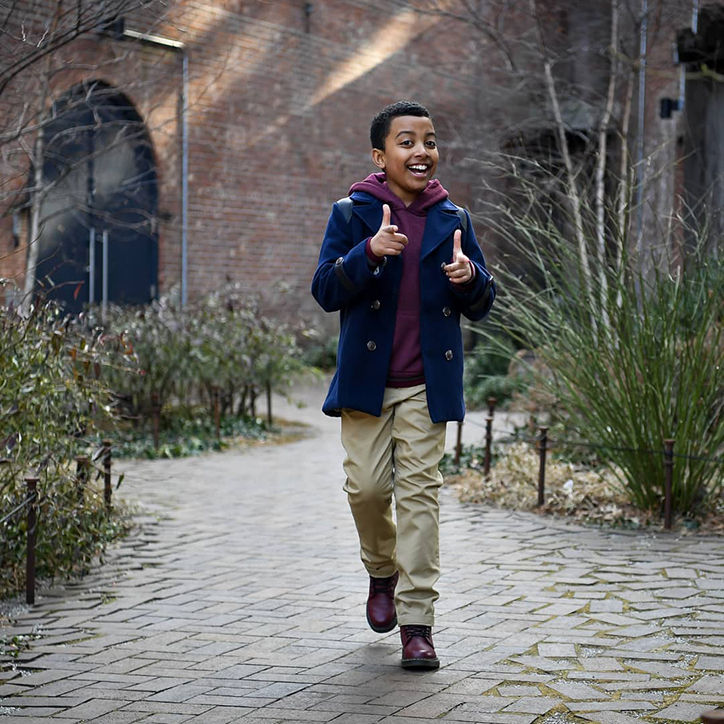 Since you're from the Bronx, we'd love to know, what is your idea of a perfect NYC day? Do you have any favorite spots?

DEVIN: I love being from the Bronx. NYC has so many cool things to do. For me personally the perfect day is a Broadway or Off Broadway show and sushi!
How do you make a positive impact?

DEVIN: I try to keep my social media as positive as possible, I want all my supporters to see the real me.

I think little kids can always make an impact. I try to support an organization called Just Us Sports created and run by a guy named Angelo. With donations, kids that usually aren't able to can join sports and go to really cool events. When I am in NYC I also volunteer with Broadway Serves.
What is a goal you're hoping to accomplish in the future?

DEVIN: As far as the industry goes, I would love to try film. My biggest goal is to keep doing good in school and get into a good college.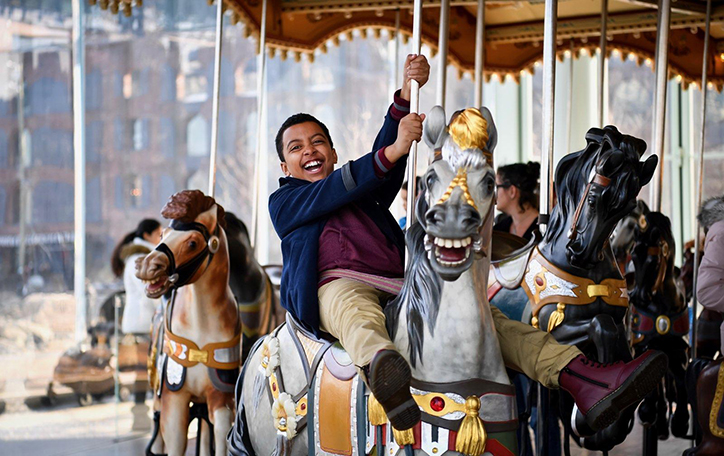 Who are some of the actors and performers who inspire you?

DEVIN: Billy Porter has always been a big inspiration to me especially since he was the first big actor I worked with. I also look up to Brad Garrett, Kimrie Lewis, Leighton Meester, Taran Killam and Jake Choi who are all in Single Parents and always willing to share their tips with me.
What advice would you like to share with your fans?

DEVIN: Just to stay true to yourself and live your dreams no matter how big they are!
Are you a theater buff like Devin? You'll love getting to know Mimi Ryder, from Disney's Frozen the Musical!