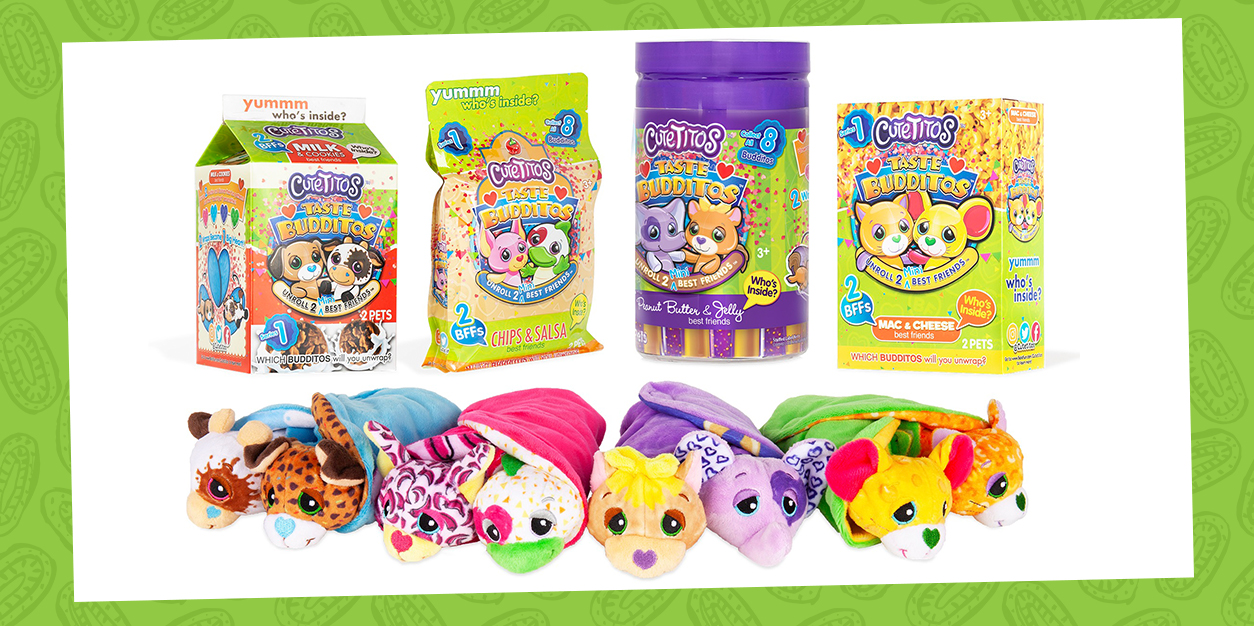 Celebrate Your Besties With Our Cutetitos Taste Budditos GIVEAWAY!
NOTE: We teamed up with Basic Fun for this Cutetitos Taste Budditos Giveaway. All opinions are our own; we were under no obligation to give a positive review. Giveaway prizes provided by Basic Fun.
Is your BFF the macaroni to your cheese or the chips to your salsa? No matter how you go together, the Cutetitos Taste Budditos will make a tasty new addition to your squad!
These collectible best friends are inspired by your favorite iconic food pairings – like macaroni & cheese, peanut butter & jelly, chips & salsa, and milk & cookies. They're as inseparable as you and your BFF, which is why we've teamed up with Basic Fun to celebrate National Best Friends Day with a giveaway!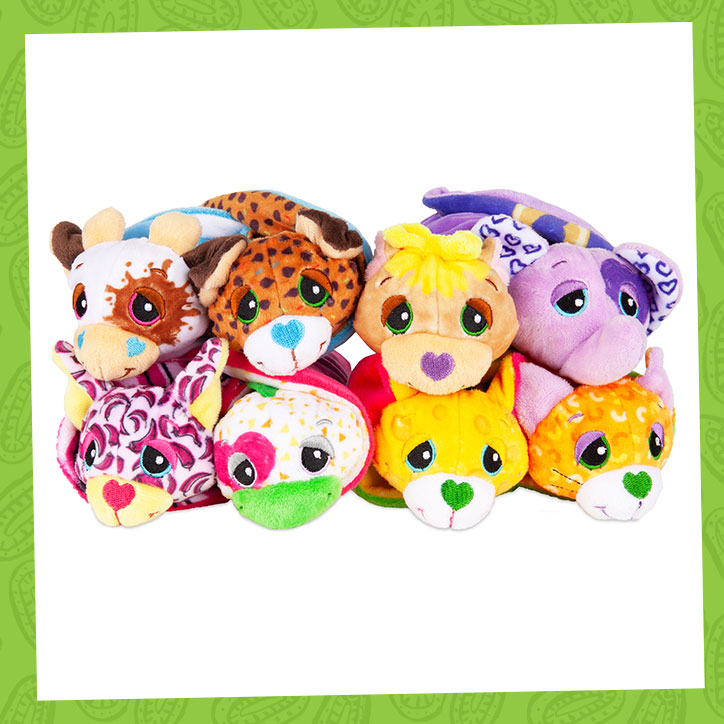 Your new mini friends come inside a super cute package that looks just like food. There's a milk carton, a chip bag, a jelly jar, and a pasta box. Unlike the regular Cutetitos, these aren't a surprise. You'll be able to pick which set you want, allowing you to choose the perfect Budditos to share with your besties.
Open it up, and you'll find your Budditos bundled together in a soft heart-shaped wrap. Use it to roll them together for a cuddly nap, or unroll them to share with your IRL bestie – just like you would with a friendship bracelet!
We think the Taste Budditos are an amazing way to connect with your friends, especially when you can't be together.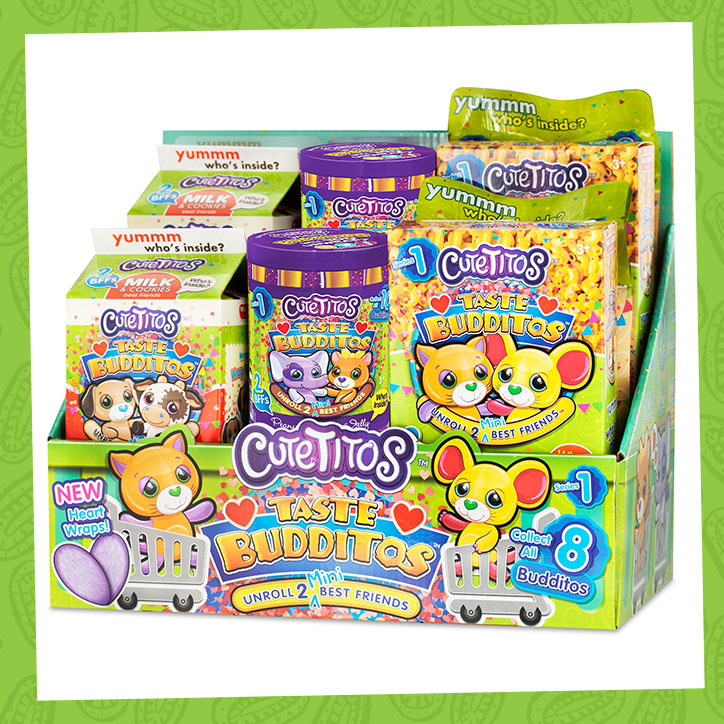 There are 4 different variations available, making 8 Taste Budditos to collect in total. Each pack also contains a collector card that displays their name, species, birthday, and Heart Spot ranking so you can get to know your new Best Frienditios!
The most important part? Each Buddito features a different food inspired pattern, inspiring everyone around the world to love and celebrate their differences.
Want to win the FULL SET of Cutetitos Taste Budditos? Grab your favorite adult and enter below for your chance to win!
Cutetitos Taste Budditos Giveaway: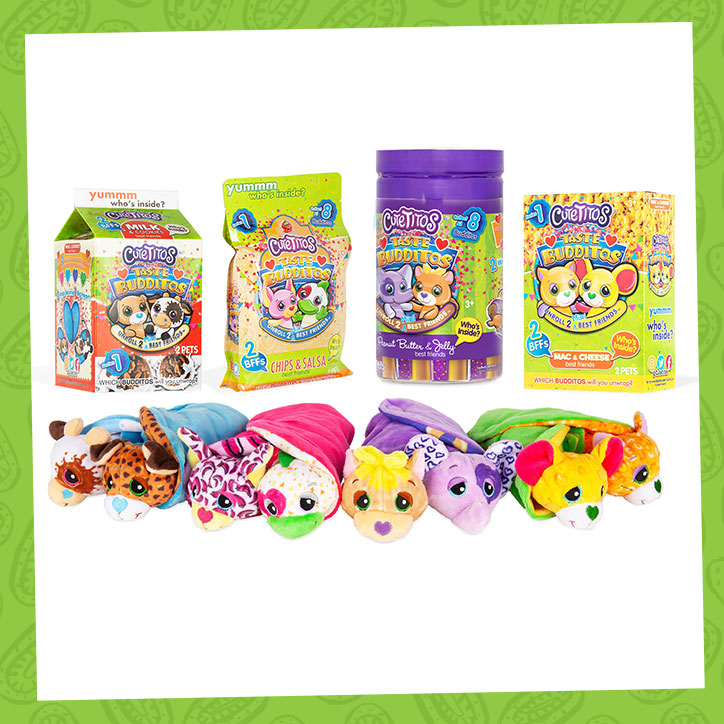 WHAT DO I WIN?:
ONE lucky winner will receive a Cutetitos Taste Budditos Prize Pack that includes ALL FOUR Taste Budditos pairs, generously provided by Basic Fun.
You'll get Mac & Cheese, Chips & Salsa, Peanut Butter & Jelly, and Milk & Cookies!
HOW DO I ENTER?:
Grab a parent or guardian and have them fill out the form below by June 22, 2020 at 11:59pm ET.
Giveaway runs from 06/08/20 at 03:00 pm ET through 06/22/20 at 11:59 pm. Open to US residents ONLY. Be sure to read the fully detailed rules HERE before entering.
THIS GIVEAWAY HAS ENDED AND THE WINNER HAS BEEN CONTACTED.
You must be 18 or older to enter. Please, only ONE entry per person. If selected as a winner, we will provide your parent/guardian with an affidavit to confirm that you are a valid winner who has permission to win. They will be REQUIRED to sign and return the affidavit to YAYOMG! to claim your prize. Prizes will not be mailed out without signed parental consent.
Looking for even more adorable stuff to collect? Check out the latest edition of HEART EYES for all the newest stuff we think you'll swoon over!