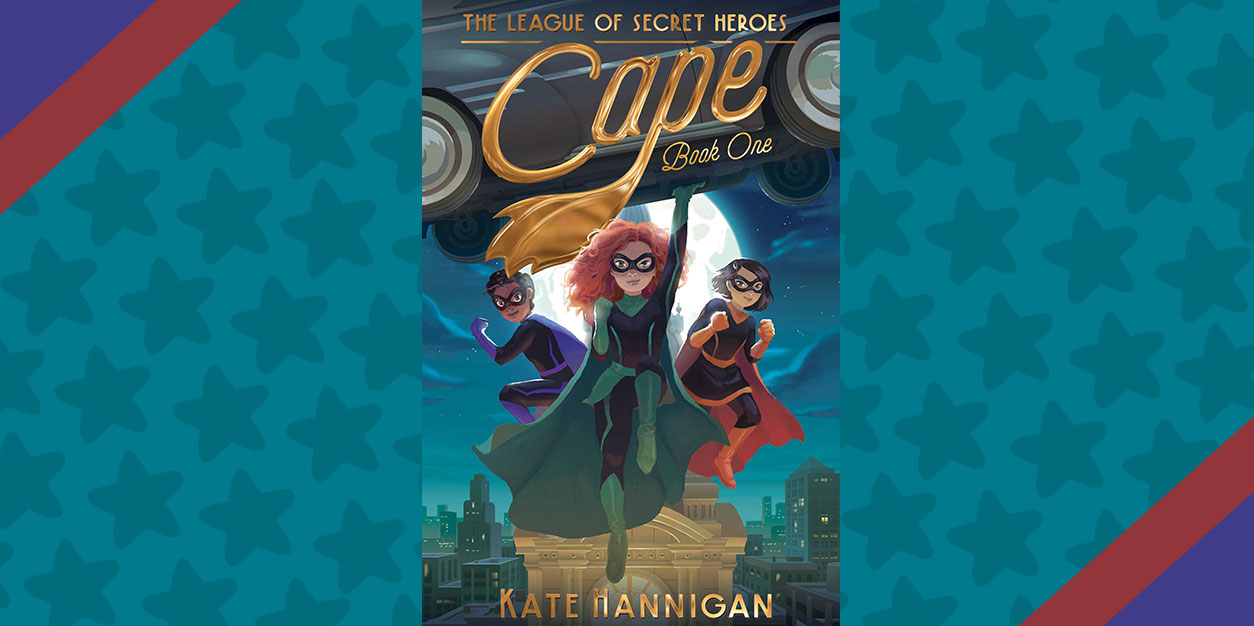 Kate Hannigan Shares 6 Fun Facts About Cape
If you're passionate about puzzle solving, crazy for comic books, and love learning about inspiring women throughout history, we've got the perfect read for you!
CAPE is the first book in The League of Secret Heroes series by author Kate Hannigan. Described as "Hidden Figures meets Wonder Woman", this exciting new series completely blew us away. By shining a light on the lesser-known history of the crucial contributions made by women to the World War II efforts, readers will feel empowered and enlightened. It's clear to us that the author truly understands the meaning of girl power, and we can't wait to see what's to come as the series continues.
We love the bond between Josie, Akiko, and Mae and the way the Infinity Trinity work together. Bonded by their love of female superheroes, these three girls use their seemingly "regular" abilities to crack government ciphers, solve compelling mysteries, and make significant strides for the war effort. CAPE reminds us all, that no matter what your passion, you're capable of being super and making your mark on the world.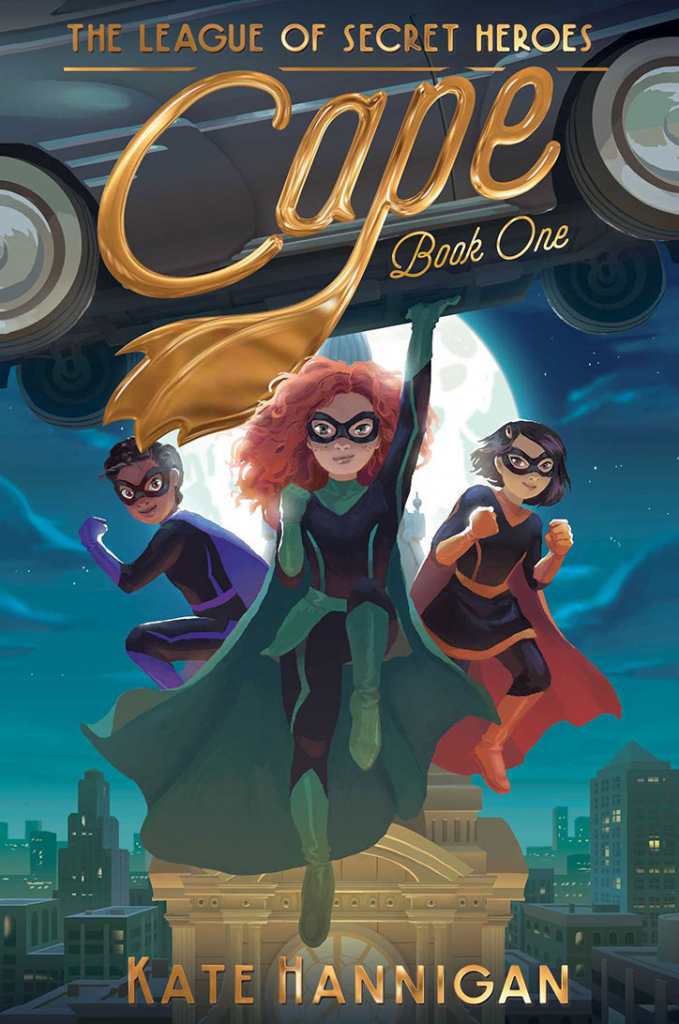 A brilliant girl puzzler discovers she's part of a superhero team!
Josie O'Malley does a lot to help out Mam after her father goes off to fight the Nazis, but she wishes she could do more—like all those caped heroes who now seem to have disappeared. If Josie can't fly and control weather like her idol, Zenobia, maybe she can put her math smarts to use cracking puzzles for the government.
After an official tosses out her puzzler test because she's a girl, it soon becomes clear that an even more top-secret agency has its eye on Josie, along with two other applicants: Akiko and Mae. The trio bonds over their shared love of female superhero celebrities, from Fantomah to Zenobia to the Black Cat. But during one extraordinary afternoon, they find themselves transformed into the newest (and youngest!) superheroes in town. As the girls' abilities slowly begin to emerge, they learn that their skills will be crucial in thwarting a shapeshifting henchman of Hitler, and, just maybe, in solving an even larger mystery about the superheroes who've recently gone missing.
Inspired by real-life women from World War II—the human computers and earliest programmers called "the ENIAC Six".
Cape (The League of Secret Heroes #1)
AUTHOR: Kate Hannigan
ILLUSTRATOR: Patrick Spaziante
PUBLISHER: Aladdin
DATE: August 6, 2019
This action-packed read is filled with references to the real historical events of the WWII era, intertwined with alternative history, fantasy, and superhero elements. We loved how the action sequences were told through the graphic novel sections that packed a punch and drew readers into the story even further.
We're so excited to that author Kate Hannigan is sharing 6 Fun Facts about CAPE with our readers. Find out the amazing women who Josie, Mae, and Akiko's names are based on and the lesser-known superheroes, both fictional and historical, who inspired this riveting adventure!
6 Fun Facts About Cape: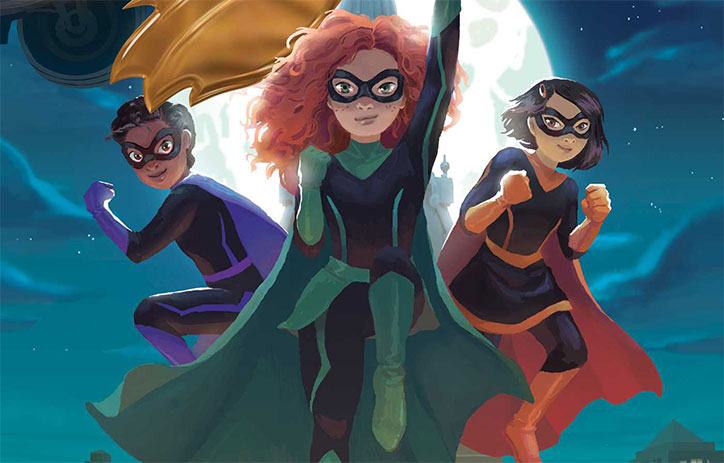 FACT #1: Superpowers Rock

When I started writing CAPE, I thought about just having Josie, Akiko, and Mae be obsessed with superheroes but NOT actually possess any superpowers. Then, as I was outlining and thinking about all of the really tough things in life that can challenge us, I realized something important about myself: I wanted superpowers. I wanted to fly! I wanted to shoot heat beams out of my eyes! I wanted to be able to communicate with animals and shape-shift and teleport! And I figured that readers like you might feel the same way. Sometimes life can be hard. It's fun to think about having special talents to help us get through the dark days.
FACT #2: Capes Aren't Just for Guys:

To understand superheroes, we have to get to know them. But this is an area where the guys —like Superman, Batman, Thor, Captain America, etc.— have dominated. Wonder Woman has always been my favorite, but were there other women crimefighters who came before her? I started digging into history, and my research led me to an amazing collection of early female superheroes, like Fantomah, who is considered to be the very first woman comic-book hero. She arrived on the scene in 1940, a year ahead of Wonder Woman, and she had a looooong list of funky powers.

As I read about her, as well as the original Black Cat, Magician From Mars, Miss Fury, and so many other awesome heroines, I thought it would be fun to have them "mentor" my super trio. So in The League of Secret Heroes, Josie, Mae, and Akiko learn how to handle their superpowers from their favorite comic-book heroes Hauntima, Hopscotch, and Nova the Sunchaser, who were my own creations but inspired by Fantomah and the other 1940s-era superheroes.
FACT #3: I'm Obsessed With Secret Codes

Josie, Mae, and Akiko are all puzzle masters who can crack coded messages, write in invisible ink, and make up their own ciphers for friends to solve. I include these skills in CAPE not only because it's a great way for them, as kids, to help battle the Nazis in World War II. But also because I have been fascinated with solving puzzles since I was in grade school, and I even made up a secret sign language with a friend that we used during class. I used to sit at the kitchen table eating my bowl of cereal and solving ciphers on the comics pages of the newspaper. I liked testing my cleverness and imagined that one day I'd be an important super-spy. I still love cracking codes, and one of my favorite moments is unscrambling the Tom Riddle anagram in Harry Potter and the Chamber of Secrets!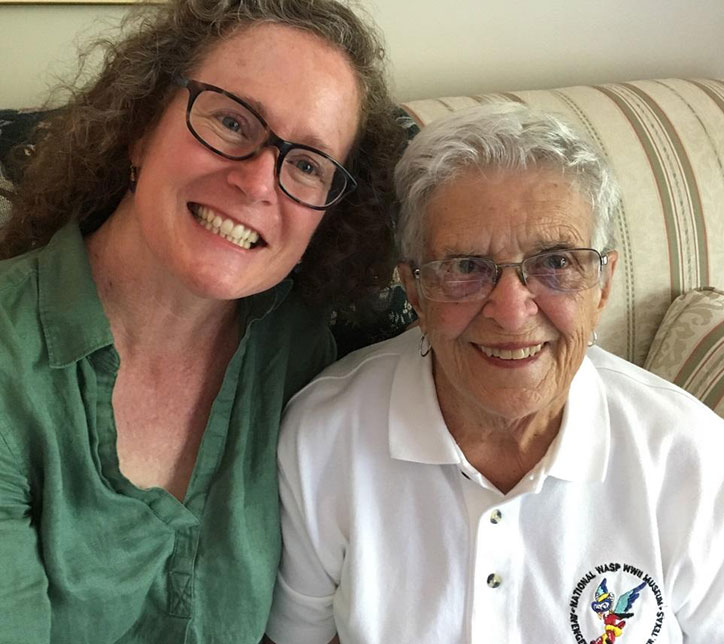 FACT #4: I Love Meeting New People:

I love writing books because I get to meet incredible people! In The Detective's Assistant, I got to learn about America's first woman detective, Kate Warne, who lived in the 1800s. And in researching and writing The League of Secret Heroes books, I've gotten to know fascinating people connected to World War II history. Among them are some of the daughters and sons of the very first "human computers": the ENIAC Six programmers who figured out how to run the computer that launched the electronic computer age. Their pride in their mothers' accomplishments is clear, and they were helpful in sharing stories of these brilliant mathematicians who worked so hard to help the war effort.

I also got to meet one of the pilots who flew with the WASPs (Women Airforce Service Pilots), before women were allowed to pilot airplanes. She was 97 years old, and she passed away not long after our interview. And through my sister-in-law, whose parents were both imprisoned in Japanese internment camps during WWII, I got to learn about the experiences of an American girl locked up behind barbed wire in the Minidoka camp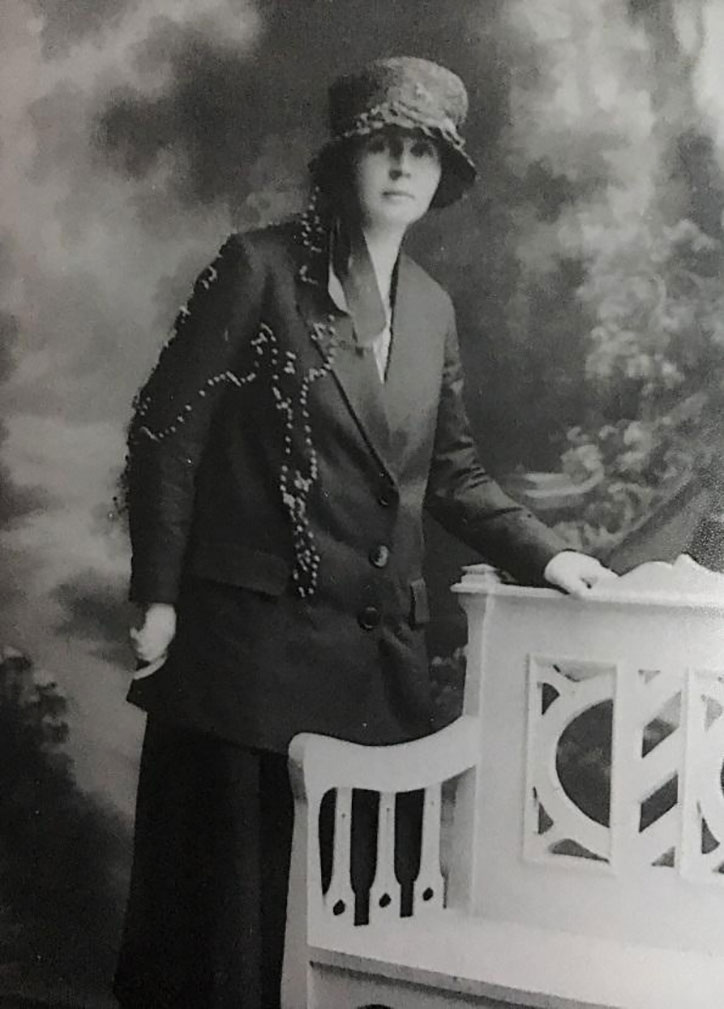 FACT #5: Easter Eggs are Everywhere

Naming characters is one of my all-time favorite things to do as a writer. So I had a whole lot of fun with CAPE, sprinkling mentions of famous and powerful women throughout the story like little Easter eggs.

Mae's name, for example, is in honor of Mae Jemison, the first black woman in space, and Rebecca Lee Crumpler, the first African-American woman to become a physician in the United States.

Akiko Nakano's name comes from the Japanese poet and pioneering feminist Yosano Akiko, and Nakano Takeko, a legendary Japanese female warrior. And Josie's name honors my Irish great aunt, Josephine Hannigan, as well as my favorite Saturday morning cartoon—the ground-breaking Josie and the Pussycats (it was one of the first all-girl bands and the first Saturday morning cartoon to feature an African American character in a recurring role) who solved mysteries.

Josie's last name, O'Malley, is for the famous pirate queen of Ireland, Grace O'Malley. The trio's favorite superhero is Zenobia, whose name honors a powerful warrior queen of the ancient world. And they are guided by the mysterious Mrs. B, whose full name is Constance Boudica — named for the Irish revolutionary Constance Markievicz and Britain's ancient warrior queen Boudica.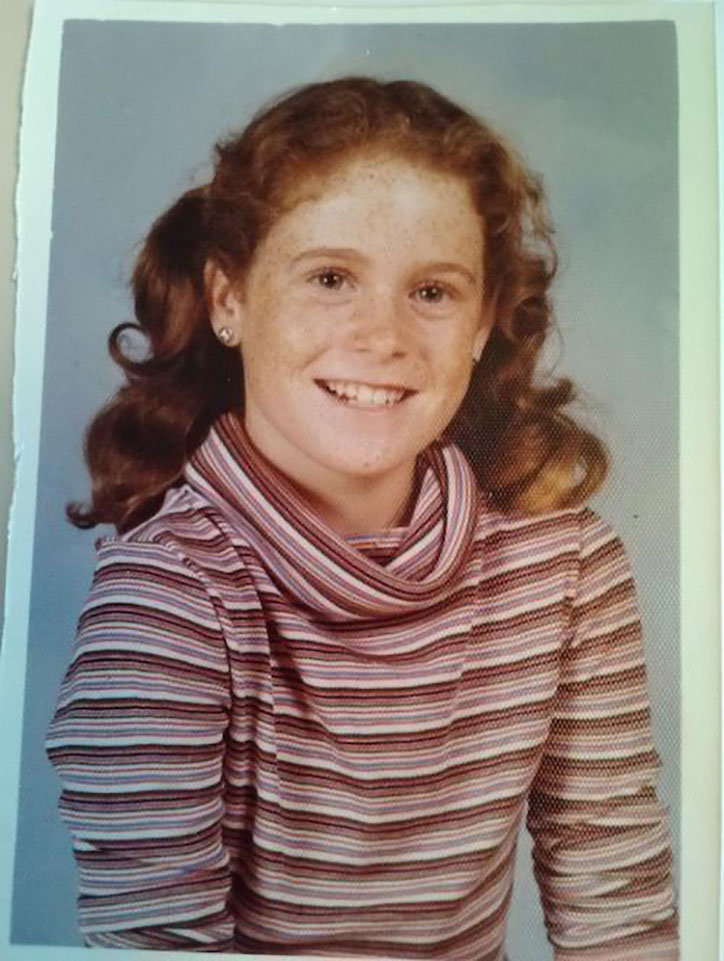 FACT #6: I'm on Team Redhead:

Okay, I'll confess: I think redheads have it tough. We're less than 2 percent of the world's population! When I was young, I always felt that my wild and crazy curly hair looked so messy beside my straight-haired friends, who could wear bangs and little barrettes. And it seems like everybody had to comment on my carrot-orange color. I was self-conscious about my mop and the freckles that came with it. So now, I like to put in at least one crazy-curly redhead, like Josie, so that if there's a reader like 10-year-old me who feels self-conscious, maybe she'll change her mind. Merida from Brave and Anne of Green Gables are great inspirations!
FACT #7: Gimmie Pie and a Milkshake:

In CAPE, Akiko, Josie, and Mae spend a lot of time discussing puzzles over a slice of pie and a milkshake. The reason I have them do that is simple: If I could eat blueberry pie and drink a chocolate malted every day of my life, I would. But that's not exactly the healthiest way to live. So my characters do!
Feeling inspired by CAPE? The I Am a Rebel Girl journal will help you explore your own super-charged dreams and abilities!