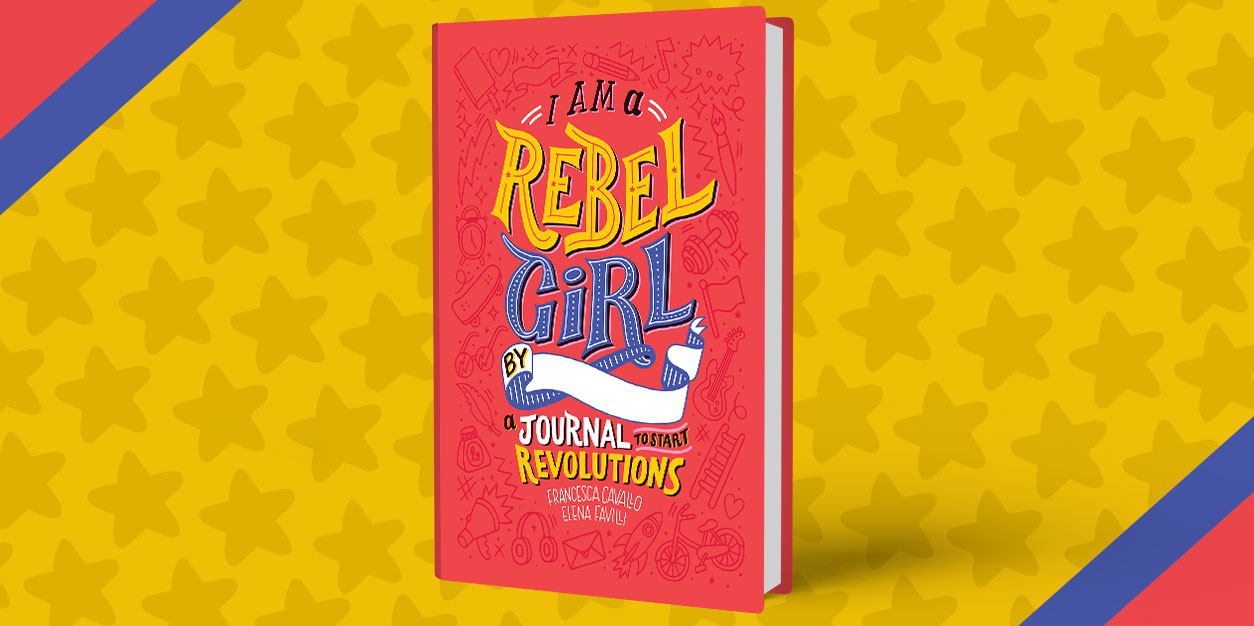 Start Your Revolution with the I Am a Rebel Girl Journal
If you've ever read the Goodnight Stories for Rebel Girls books or listened to the podcast, you know that they're an amazing way to get to know the strong, trailblazing women who've left their mark throughout history. But what about YOUR trailblazing ideas and your change-making ideas? How do you get started making your mark on the world? Elena Favilli and Francesca Cavallo, the women behind the books and the Rebel Girls movement have just released a new guided journal, I Am a Rebel Girl: A Journal to Start Revolutions that will help you do just that!
The journal is a fantastic companion to the empowering two-book series but is also great for any girl who's ready to plan her revolution and get to know her inner activist. Here's why we think you'll love the I Am a Rebel Girl journal!
I Am a Rebel Girl: A Journal to Start Revolutions:
It's Absolutely Stunning:
From the bold customizable cover to the gorgeously illustrated journal pages inside, the I Am a Rebel Girl journal is gorgeous inside and out. Write your name on the cover with pride as a way to mark the first steps of your own personal journaling journey. The journal also comes with 12 inspiring stickers that you can stick to your mirror, your locker, or anywhere you need a reminder of your girl power.
It's also worth noting that this lovely journal was crafted with care, printed with soy and vegetable based inks. Like the Goodnight Stories for Rebel Girls series, every page of this journal is illustrated by talented female artists.
Get to Know Yourself:
This journal is all about self-discovery. It's about learning more about yourself, your interests, your passion, and your drive. It's about getting to know your body, your brilliant mind, and encourages you not just to have opinions, but make them heard. That's we think it's crucial that before you begin letting your heart and mind go wild, that you stop to read the introduction letter from the authors. Their thought-provoking letter will inspire you to live every day like the rebel you are. It's very inspiring and will get you in the perfect mindset to take on this journal – and the world!
Empowering Prompts and Activities:
Plan your rebel playlist, write love letters to your body parts, and explore your strengths and fears. Make up a secret code and write a secret message, plan a protest, and write a letter to your future self. There are nearly 100 prompts and activities for you to explore and there are no rules. Do them out of order, mess up, scribble things out. This journal is your special space where no one can judge you. Be your truest self and let your imagination run wild.
I Am a Rebel Girl: A Journal to Start Revolutions is available now on the Rebel Girls website, Amazon, and other booksellers.
Want to get to know even more brilliant women? We think you'll love our Female Scientist Spotlight!