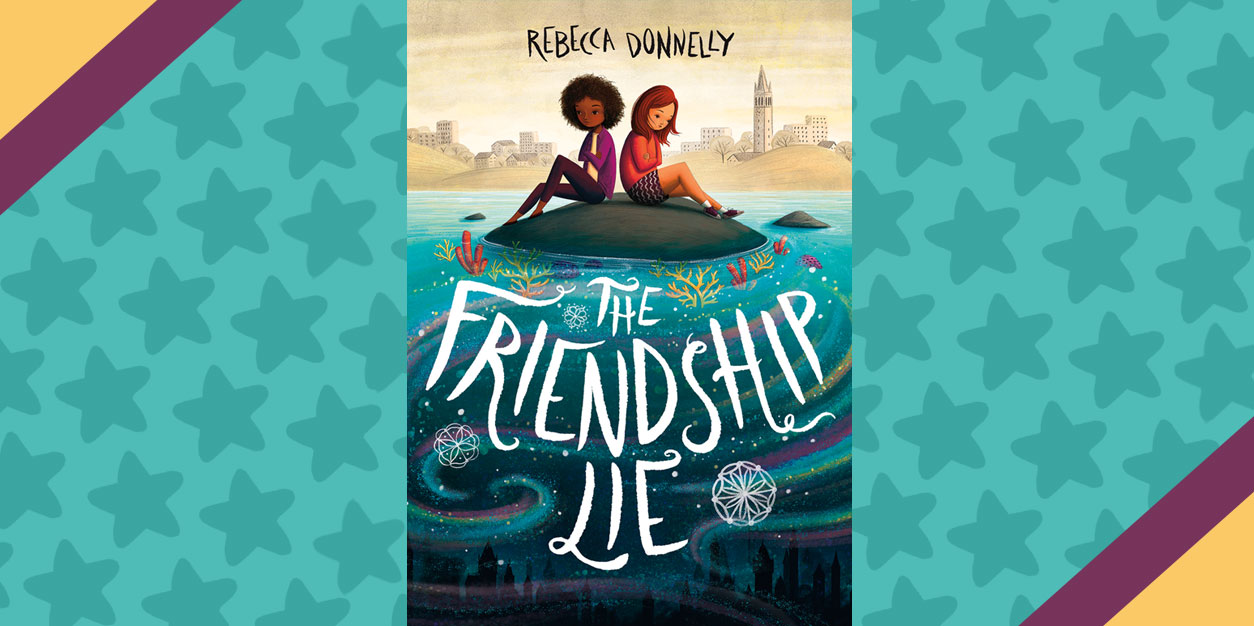 5 Fun Facts About The Friendship Lie
If you've ever gone through a period in your life where you've felt ignored or tossed aside, Rebecca Donnelly's The Friendship Lie is the perfect read for you! Cora can totally relate to your struggles – fifth grade hasn't exactly been easy for her either. She's doing her best to navigate life after a confusing falling out with her bestie and dealing with her parents' divorce. On top of that, her mom takes a year-long research job overseas, and she misses her quite a bit.
We loved the strong emphasis on environmental science as the backdrop for this sweet friendship story. It wasn't overly pushy, but it introduces the reader to the importance of sustainability and the science of Garbology research. We think after reading about the Trashlympics and Capture the Trash events throughout the story, kids will be inspired to start Trash Teams at their schools! Even working friends and family to reduce how much trash they create and recycling more makes a great impact.
Cora and Sybella's friendship struggles felt authentic, and we think readers will be able to relate. Even though the reason their friendship fell apart may feel small, that's what makes it feel so true to life. Having close friends is amazing, but sometimes one small misunderstanding or mistake can feel like the end of the world.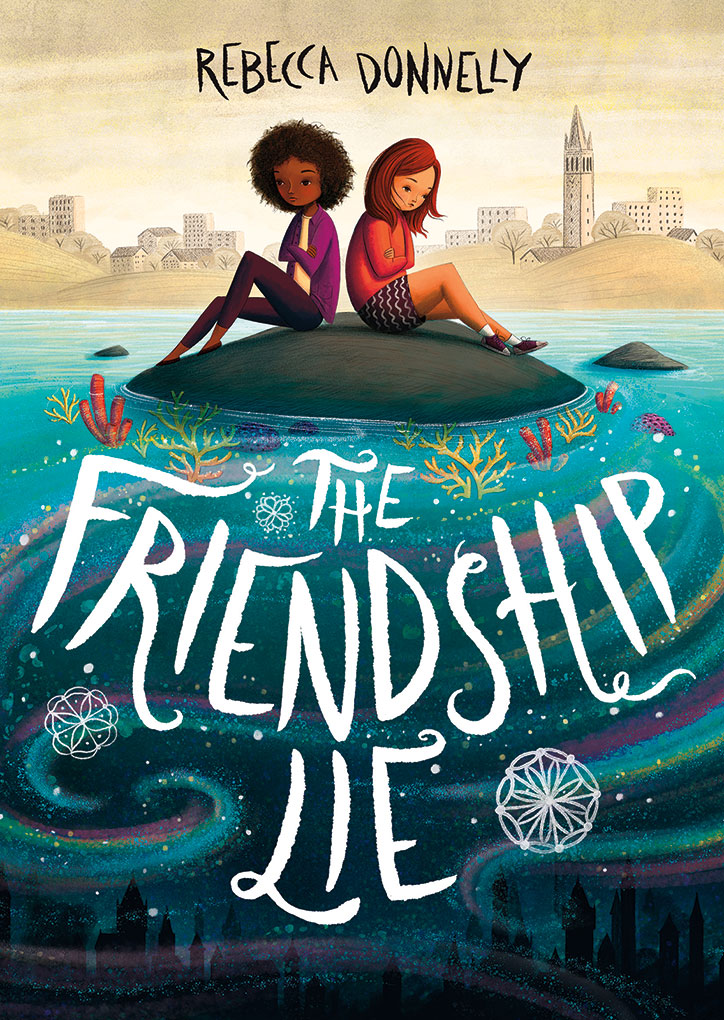 Cora Davis's life is garbage. Literally. Her professor parents study what happens to trash after it gets thrown away, and Cora knows exactly how it feels–to be thrown away. Between her mom and dad separating and a fallout with her best friend, fifth grade for Cora has been a year of feeling like being tossed into the dumpster. But Cora has learned a couple of things from her parents' trash-tracking studies: Things don't always go where they're supposed to, and sometimes the things you thought you got rid of come back. And occasionally, one person's trash is another's treasure, which Cora and Sybella learn when they come across a diary detailing best-friendship problems. Told in two intertwining points of view, comes a warm, wry story of friendship, growing up, and being true to yourself.
The Friendship Lie
AUTHOR: Rebecca Donnelly
PUBLISHER: Capstone Publishing
DATE: August 1, 2019
Author Rebecca Donnelly is taking YOU beyond the pages of her newest novel, The Friendship Lie! Keep on reading to get the scoop about this fabulous story of friendship, staying true to who you are, and how to bounce back when things don't go your way!
Rebecca Donnelly Shares 5 Fun Facts About The Friendship Lie:
FACT #1:

Cora is a twin. Her brother, Kyle, is Cora's opposite in a lot of ways–he's usually cheerful and bubbly, where she's quieter and more reserved. I don't have a twin, but I do have an older brother, someone I could count on to help me out and try to draw me out of myself. I was a pretty shy kid. We didn't always get along, especially for a couple of years when he was starting middle school and I was still in elementary school, but when we both realized that the other one wasn't from another planet, we became really good friends.

While the story mainly focuses on Cora's friendship with Sybella, her friendship with Kyle is an equally important relationship in her life.
FACT #2:

Cora and Kyle's dad is a garbologist–that's a real thing! It's exactly what it sounds like: someone who studies garbage. A garbologist wants to know how we produce so much trash, what's going on in our landfills, and what happens to the stuff we recycle.

I learned a lot about trash while I was writing this book, and it inspired me to try even harder to use less stuff, especially when it comes to packaging. There are a lot of big changes that need to happen to clean up the planet, but we can all do small things, and using less packaging is one of them.
FACT #3:

Cora and Sybella make friendship bracelets for each other. Friendship can be tough, but friendship bracelets are a lot of fun to make! All you need is some embroidery thread and the ability to tie a knot or braid. You can find patterns online and make some to give away and trade.

In the story, Cora notices that the threads get mashed and the bracelets are impossible to take off after she's worn them for a long time, especially after she's worn them in the shower. But that's part of why they're so great–like friendship, they're kind of messy and awkward, but they're a good reminder of what's important in your life, too.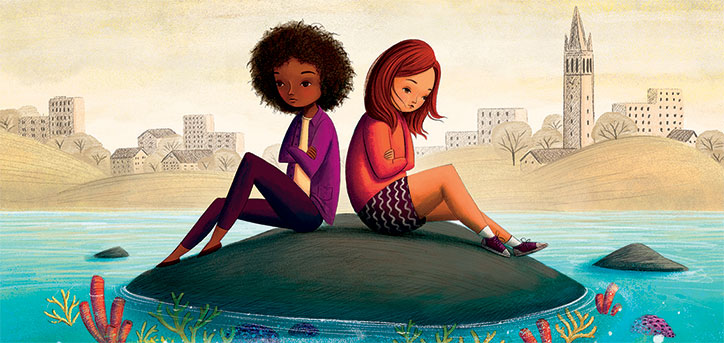 FACT #4:

As part of their afterschool Trash Team activities, Cora, Kyle, and Sybella make art projects out of trash. Upcycling things that would otherwise get tossed out is a good way to give them a little extra life. The kids use cat litter bags, foil, and other, grosser materials to make collages that express something about the way they feel. In real life, people have made all kinds of things with weird little bits of garbage.

Would you wear a dress made of soda can tabs or caution tape? What about carrying a tote bag or wallet woven out of single-use plastic grocery bags? Look around and see what materials you have that could be used to make something amazing with a little creative thinking!
FACT #5:

When Cora, Kyle, and Sybella play charades, they act out the titles of books they've read. In reality, those are some of my favorite books! Sometimes authors do sneaky things like that to give a shoutout to someone or something that they like. (We call them "Easter Eggs" because you have to look for them and it's a nice surprise when you find them.)

The Girl with the Silver Eyes by Willo Davis Roberts was a book I read in fourth or fifth grade, and I loved it so much, I probably read it a dozen times. Two Naomis by Olugbemisola Rhuday-Perkovich and Audrey Vernick is a great story of family changes and growing up. And Two Dogs in a Trench Coat Go to School by Julia Falatko, illustrated by Colin Jack, is just plain fun!

The next time you read a book that mentions other books, see if you can find them at the library or a bookstore–that's an author's way of recommending a great read!
Ready to get your read on? The Friendship Lie is out now from Capstone Publishing! Looking for another amazing read about friendship, finding yourself, and surviving middle school? We think you'll love Secrets of a Fangirl!