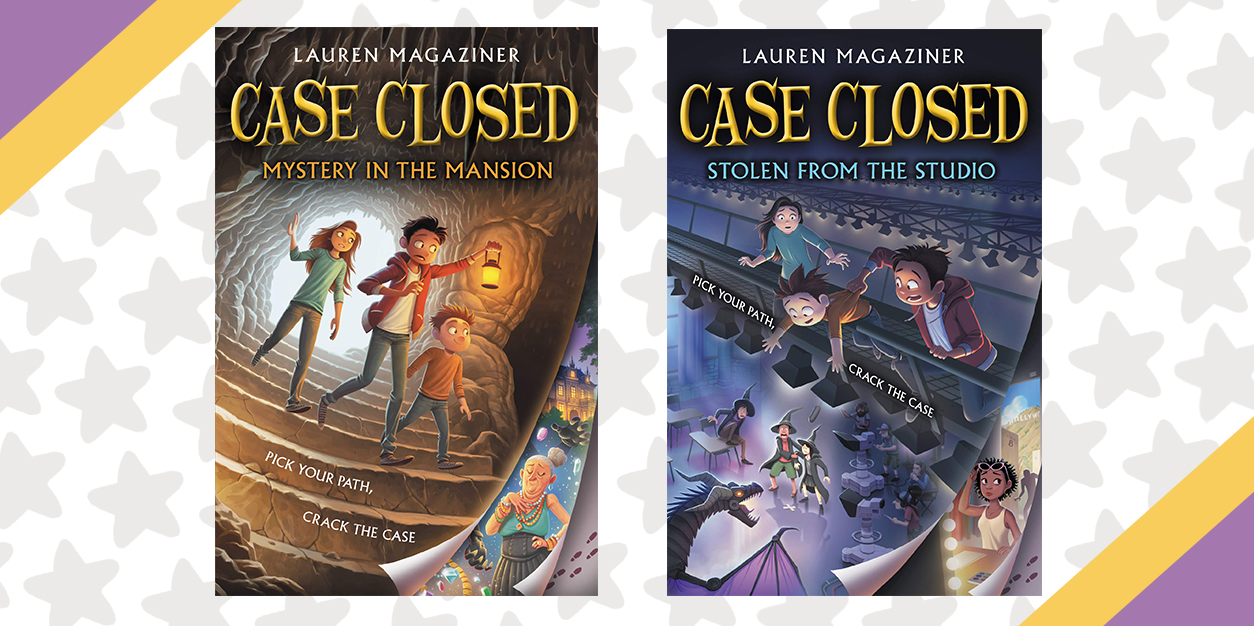 Pick Your Path and Crack the Case with our Case Closed GIVEAWAY
Are you the type of reader who has a keen eye for clues and a knack for puzzle-solving? Do you always figure out the big twist before the shocking reveal at the end of the story? If so, you'll love stepping into the world of Case Closed, the pick-your-path mystery series from author Lauren Magaziner.
In these books, you don't just read the story – you get to participate in it! The Case Closed books are interactive and filled with crucial choices to make and challenging puzzles to solve. Each time you choose to investigate a clue or interview a suspect, you're making a difference in how the story plays out.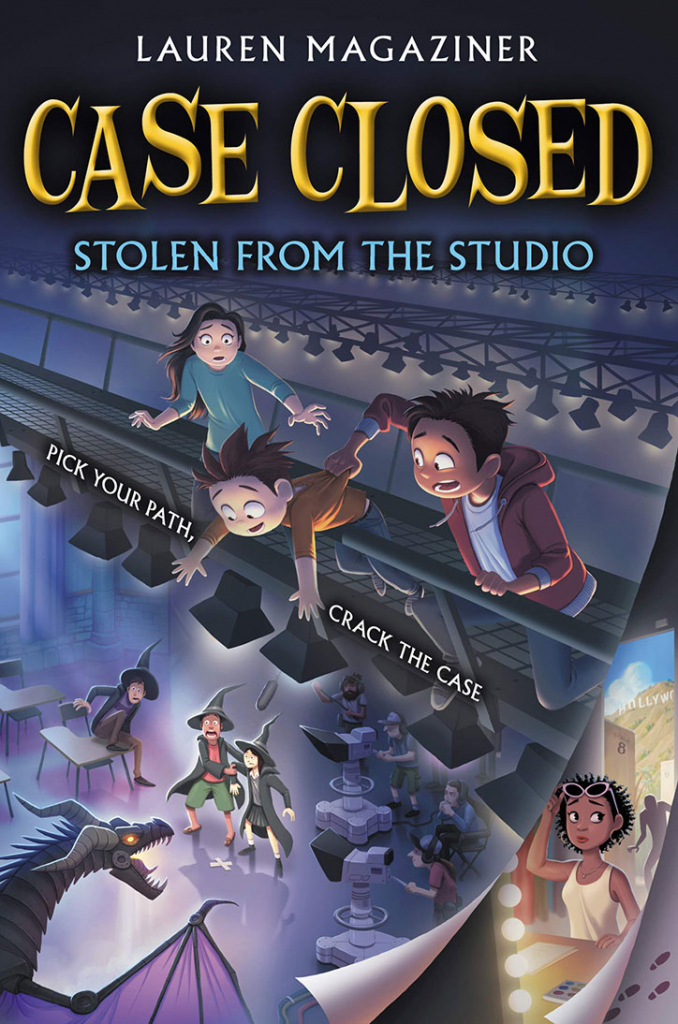 In this wildly entertaining and interactive adventure, YOU pick which suspects to interview, which questions to ask, and which clues to follow. You pick the path—you crack the case!
Carlos Serrano needs your help—again! His mother has received an urgent assignment to find the missing star of a wildly popular TV show, but she won't let Carlos investigate!
With his genius friend, Eliza, and her little brother, Frank, along for the case, Carlos is excited to examine the studio for clues and interrogate suspects on the set of Teen Witch, but he has to keep his detective work hidden from his mother's laser-sharp gaze. And just like before, he can't do it without you!
Can you help Carlos and his friends solve the puzzles and stay out of trouble long enough to save Layla Jay? Or will it be case closed?
Case Closed: Stolen from the Studio
AUTHOR: Lauren Magaziner
PUBLISHER: Katherine Tegen Books
DATE: August 13, 2019
Mystery in the Mansion debuted last Summer, and it's the first time we see Carlos working a case. His mom's detective agency isn't doing well, but when a huge case comes in that could save her business, she comes down with the flu. Carlos steps in to help, but in order to navigate all of the cagey suspects, hidden secrets, and strange happenings around the mansion – but he can't do it alone. That's why he calls on the help of his friend Eliza, her brother Frank, and of course – YOU, the reader!
The second book, Stolen from the Studio just hit bookstore shelves and being the seasoned sleuths they are, Carlos and his friends are eager to help out with his mom's new case. Of course, she thinks it's too dangerous and doesn't want them getting involved. The kids decide to investigate in secret, making the stakes even higher than before. Not only do they need your help to close the case, but they'll also need to be super careful to keep their detective work hidden from Carlos' mom.
Sounds awesome, right? Lucky for you, we've teamed up with author Lauren Magaziner to give you the chance to WIN signed copies of the first two books in this suspenseful series!
Case Closed Giveaway: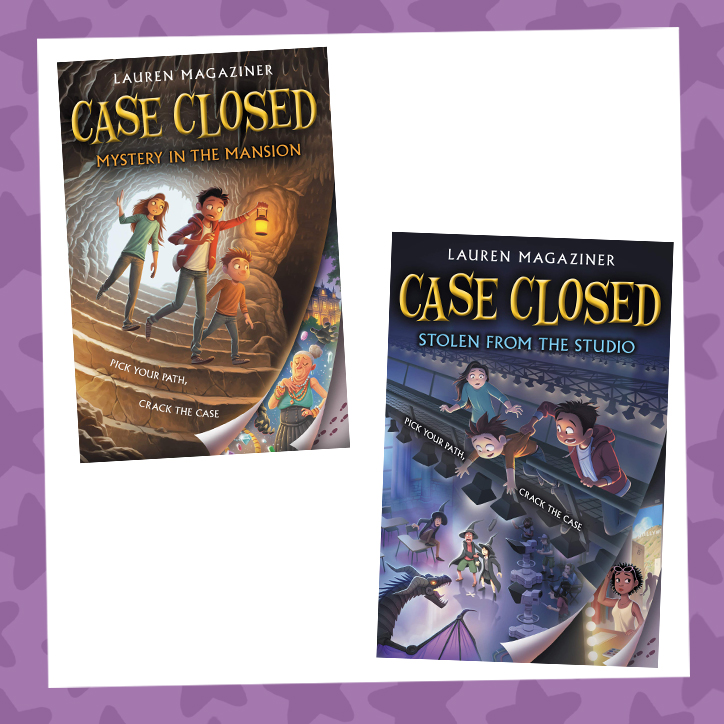 WHAT DO I WIN?:
ONE (1) lucky winner will receive an AUTOGRAPHED copy of Case Closed: Mystery in the Mansion and Case Closed: Stolen from the Studio by Lauren Magaziner.
*Prizes generously provided by Lauren Magaziner.
HOW DO I ENTER?:
Grab a parent or guardian and have them fill out the form below by September 2, 2019 at 11:59pm ET.
Giveaway runs from 09/02/19 at 12:00 pm ET through 09/16/19 at 11:59 pm. Open to US residents ONLY. Be sure to read the fully detailed rules HERE before entering.
THIS GIVEAWAY HAS ENDED AND THE WINNER HAS BEEN CONTACTED.
You must be 18 or older to enter. Please, only ONE entry per person. If selected as a winner, we will provide your parent/guardian with an affidavit to confirm that you are a valid winner who has permission to win. They will be REQUIRED to sign and return the affidavit to YAYOMG! to claim your prize. Prizes will not be mailed out without signed parental consent.
In search of another thrilling read that'll have you on the edge of your seat? We think you'll love SCOUTS by Shannon Greenland!