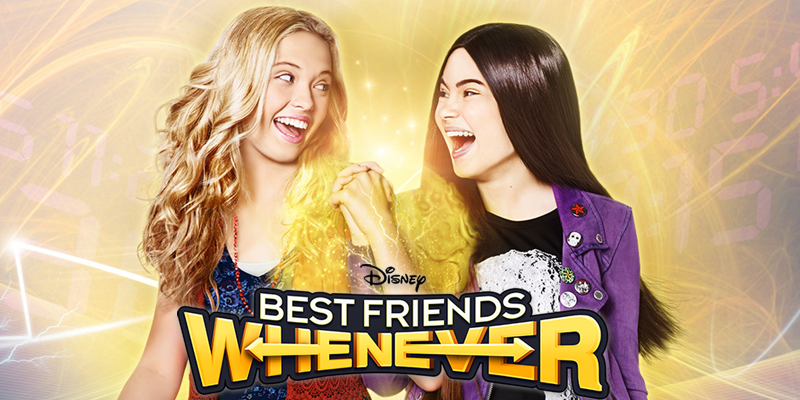 Best Friends Whenever
Get excited, Disney Channel fans! Best Friends Whenever premieres tonight, right after Teen Beach 2! It's a Friday night jam packed with Disney awesomeness!
Best Friends Whenever is the story of two high school besties, Shelby and Cyd. Their life is pretty average until a science experiment goes wrong and they are granted with the ability to travel through time whichever way they want! (And sometimes ways they don't want!)
Check out this Best Friends Whenever clip!
Shelby and Cyd take their first time jump and they're totally confused. It's 2017 and iPhones are bigger, there's a moustache club – things are a little weird. The girls figure out that if they think about a time, they can travel to it! But how will they get back home to the present? It seems that chanting "Back to before" is NOT how it works! With the help of their genius neighbor, Barry, Shelby and Cyd will have to learn how to harness and control their awesome new ability!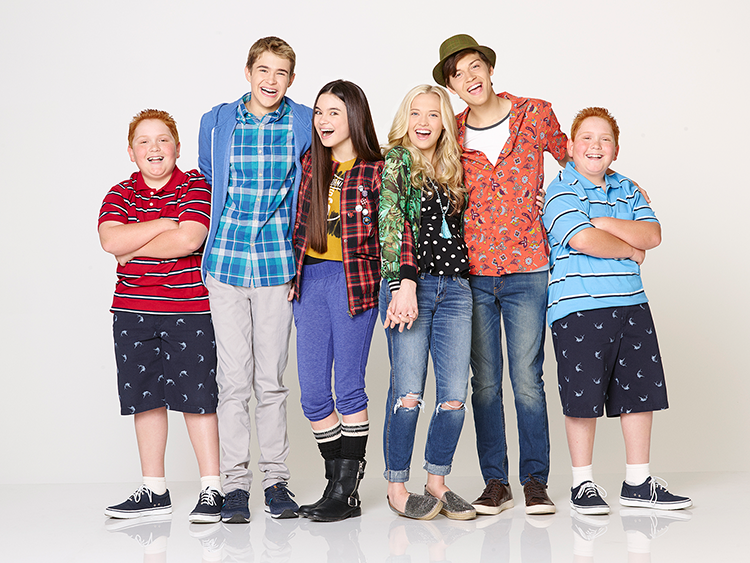 Shelby is played by Lauren Taylor. She is very sweet, smart, and sassy. Cyd is played by Landry Bender and is more gutsy, messy, and a bit of a tomboy. The pair seem to be very Riley and Maya! Can't wait to see where the show will take them, literally!