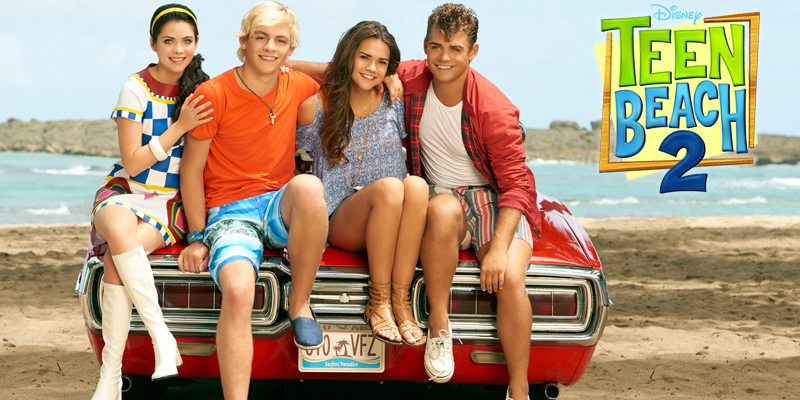 POLL: What's Your Favorite Song From Teen Beach 2?
Teen Beach 2 aired last night and it was better than we could have ever imagined! Totally worth the 2 year wait for a sequel, hopefully Disney Channel gives it the High School Musical treatment by making Teen Beach 3! The songs are all still stuck in our heads and we've been watching the dances on repeat trying to learn all the moves! It was amazing to see the cast of Wet Side Story in the real world, hanging out with Mack and Brady and getting a taste of the present day. No spoilers in this post though, we promise!
Since Teen Beach Movie and Teen Beach 2 are all about the music, we've been trying to figure out what our favorite song from the movie is. "Best Summer Ever" and "That's How We Do" are both super fun, catchy beach songs that you can't help but dance to. "Right Where I Wanna Be" and "Falling For Ya" are perfect pop songs that we're sure everyone will be listening to on repeat for months. Hearing "Meant to Be" as a ballad was practically life changing! The entire movie is jam packed with perfect summery beach music, it's just so hard to choose which song is best – so we're leaving it up to you!
What's Your Favorite Song from Teen Beach 2? Vote in our poll and let us know!
[socialpoll id="2278847″]