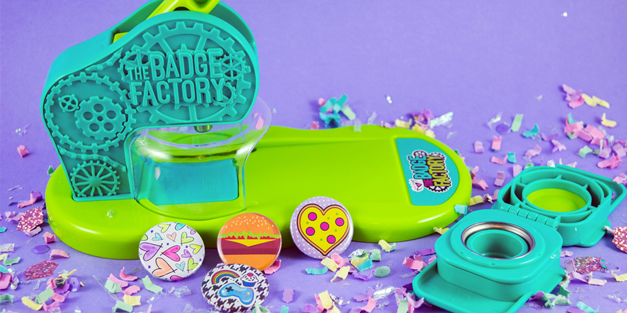 Craft Your Own Amazing Pins with the Fashion Angels Badge Factory
In search of a great way to accessorize as you head into the new school year? We've found the answer! The Fashion Angels Badge Factory lets you make your mark in a bold and crafty way by DIY-ing your own pins to stick all over your stuff.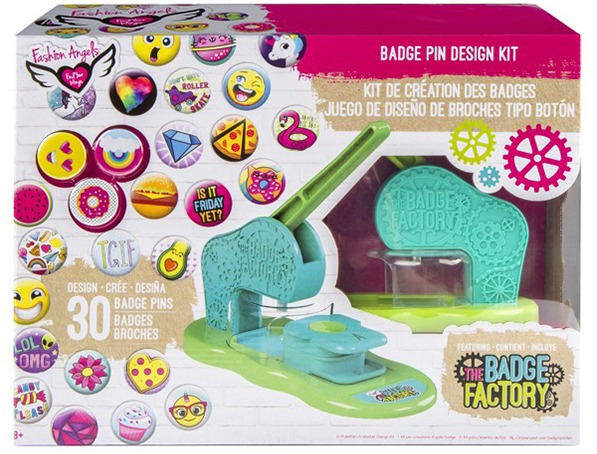 We think it's the perfect craft project for anyone looking to up their pin game or start down the path into pin design. Thanks to our BFFs at Fashion Angels for sending us this awesome new product!
Fashion Angels Badge Factory: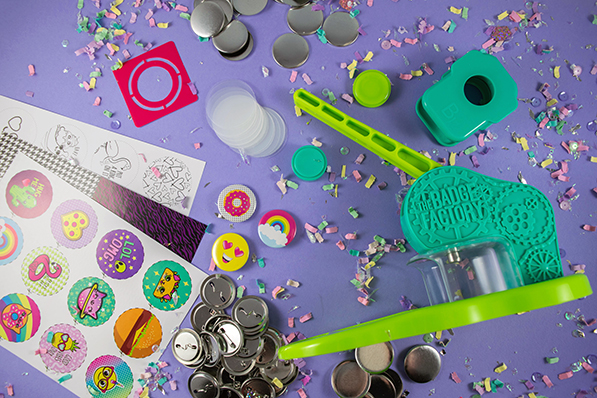 Inside the box you'll find everything you need to make over 30 custom pins. You'll get the Badge Factory Machine as well as pre-designed pattern sheets, a stencil, and the pin making materials. You also get 3 extremely cute pins that are already made that you can rock while you get crafting.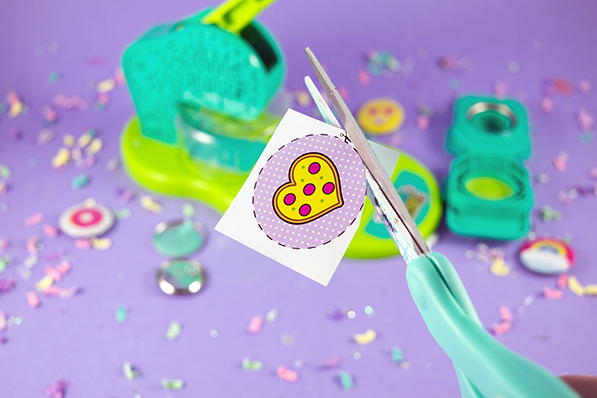 Going from zero to full-on fabulous pin takes just a few minutes. If you choose a pre-made design, the whole process goes super quick. Cut out your design of choice, follow the 3 easy steps detailed in the instructions, and voila – a pin is born!
Once you feel like you've got this whole pin creation thing down, jazz things up by adding stickers, coloring in the template designs, or using the stencil to cut out fun patterns. It's SO simple that the instructions are all visual, no words necessary.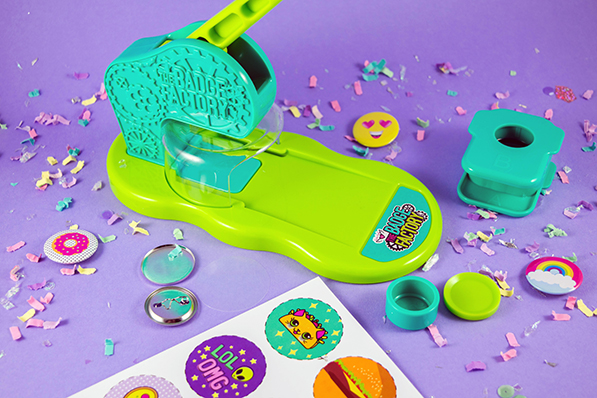 Using the Badge Factory machine makes pin making really fun, easy, and totally safe. Similar to how Cutie Stix allow you to cut beats without ever handling sharp objects, the Badge Factory uses a similar setup to bring your pin making dreams to life.
One of the best things about this kit is that you can always keep making. The kit comes with enough stuff to make 33 badges, but when you run out you can hit up a craft store for more 1″ pin materials. With these extra pieces in hand, you'll be able to make new pins for every day of the week. Try experimenting with your creations by cutting out designs from all different types of paper, things you've drawn, or even some thin fabrics.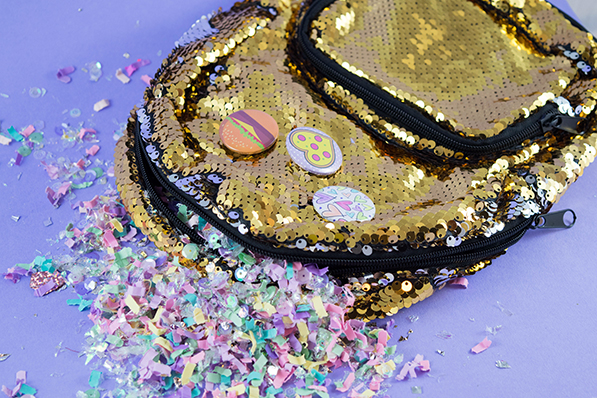 Now that you've made a whole slew of awesome new badges, what will you pin them to? Jazz up your favorite denim jacket by collaging your creations over the pocket or keep it subtle by just adding one or two favs to the collar. Give an old backpack new life by pinning a few on the straps or the front section. Attach a few to the new hat or clutch you picked up while back to school shopping. Mix and match with other pins and patches from your collection.
Whatever you choose, you'll have given your style a serious upgrade. The best part? You did it all yourself! We stuck ours on our mini Magic Sequin backpack, naturally.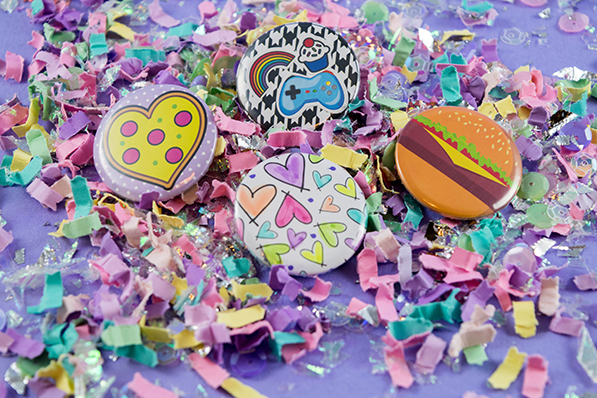 We have a feeling that your friends and classmates will be stopping you in the halls asking where you got your pins. Being able to say "I made it!" will give you a sense of pride and you'll have people lining up to ask how you did it! The Badge Maker is perfect practice for budding fashion and accessory designers or anyone who loves to DIY.
If you discover you a have a deep love of pin making, try out the Fashion Angels Pin Design Kit or Sequin Patch Kit that allow you to keep your creativity flowing and keep your DIY vibe alive. The Pin Design Kit gives you everything you need in order to paint custom enamel pins and the Sequin Patch Kit helps you transform ordinary patches into sparkly pieces of flair that really pop.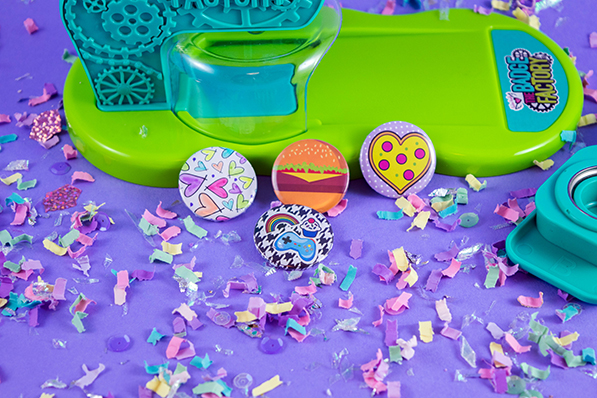 Where can you get one? Head on over to the Fashion Angels website to order or check your local stores that sell craft kits and toys. If you're a budding fashionista, you need to read these 6 fashion inspired books!
Note: As always, ask a parent for permission before making a purchase online. We received this product for free from Fashion Angels in exchange for a fair and honest review. We were under no obligation to write a positive review.