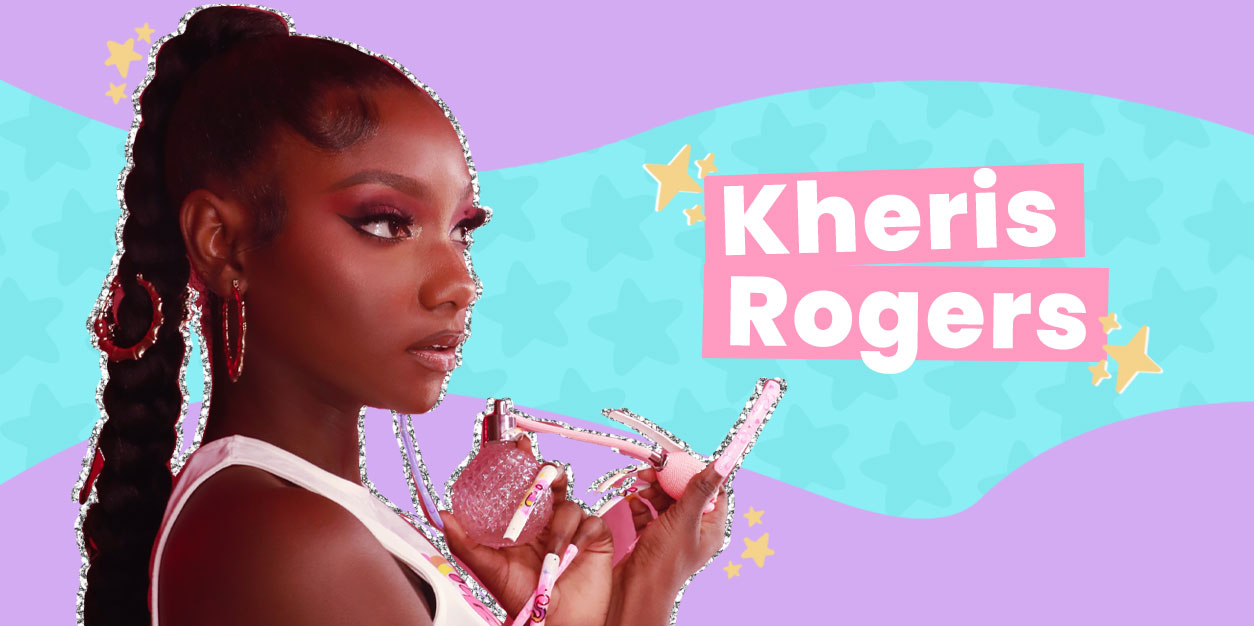 Shimmering Star Spotlight: Kheris Rogers
Each month YAYOMG! selects a Shimmering Star to spotlight. Follow along as we shine a light on girls who represent kindness, positivity, empowerment, philanthropy, drive, and confidence. They're sure to inspire you!
Our spotlight for December is a girl who's truly doing it all, and we couldn't be more excited to shine a light on this queen as our final Shimmering Star of 2021!
Kheris Rogers is a singer, actress, influencer, who you know best from the empowering girl group, Run the World. Kheris just dropped her first solo single, Drop Top Thang, an R&B anthem about first crushes and teen independence, with a video inspired by some of her favorite artists. You can peep the video here.
Kheris is also an entrepreneur, running her own fashion line that doubles as an act of activism combatting racism and colorism. She started her line, Flexin' in My Complexion, with her sister back in 2017 when she was bullied at school for her dark complexion. It quickly made a splash on social and started a movement – celebs shared her brand, and she even became the youngest-ever designer to show at New York Fashion Week. Since then, she has made it her mission to represent girls who look like her in spaces where they may not normally see opportunities to give them the confidence to chase their dreams!
Get to know Kheris Rogers as she dishes on Drop Top Thang, her musical inspirations, and why being herself is the best way to shine bright!
Get to Know Kheris Rogers: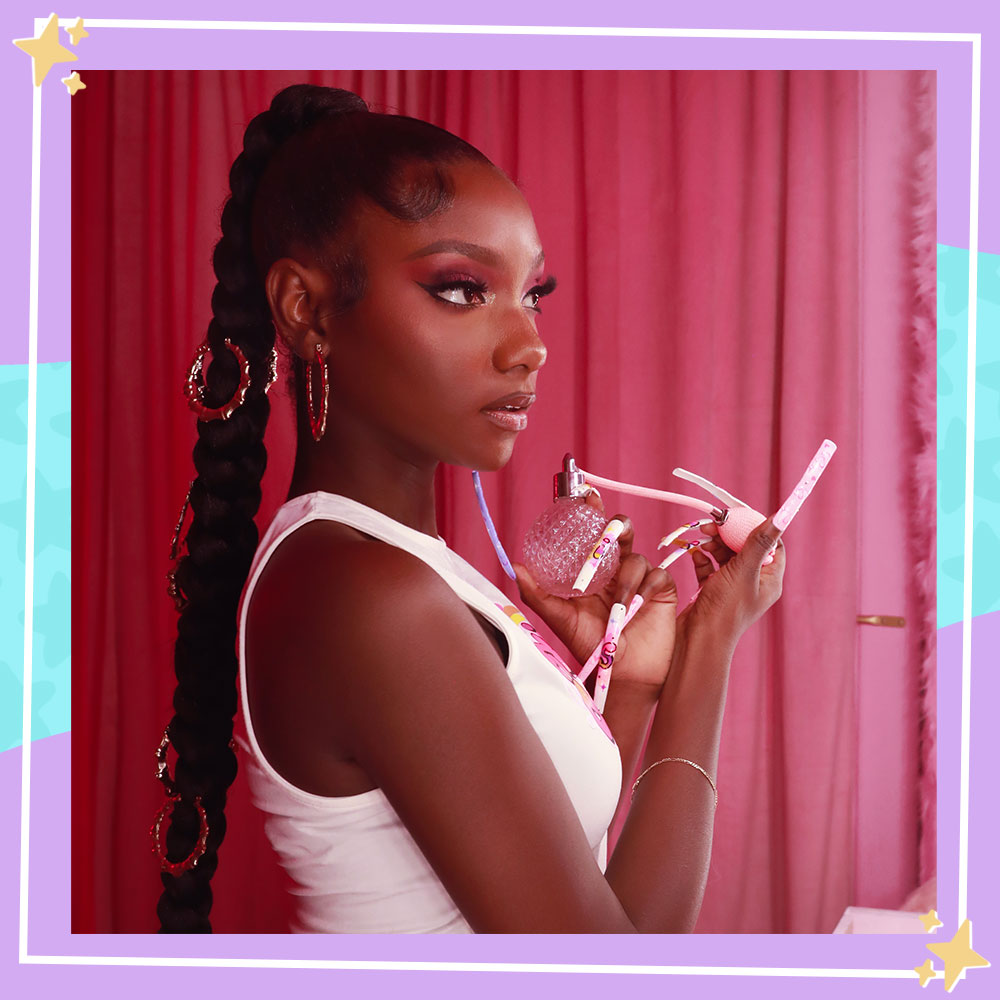 Tell us a little bit about YOU!
KHERIS ROGERS: I'm 15 years old. I love singing, dancing, shopping, skating, hanging out with my friends, and talking on the phone. I'm creative, so I love exploring new possibilities as well!
You just released your first single, Drop Top Thang! What can you share about the inspiration behind the song and music video?
KHERIS: Drop Top Thang is inspired by my life, balancing my career, and first crush! The music video draws from legends that inspired my musical sound, such as Aaliyah, TLC, Janet Jackson, and Anita Baker.
If you could manifest your dream musical collab, who would it be with?
KHERIS: If I could manifest a dream collab, it would be working with artists like Beyonce, Rihanna, Chris Brown, Alicia Keys, or Kehlani. Their ability to make music that everyone can relate to and vibe with is insane!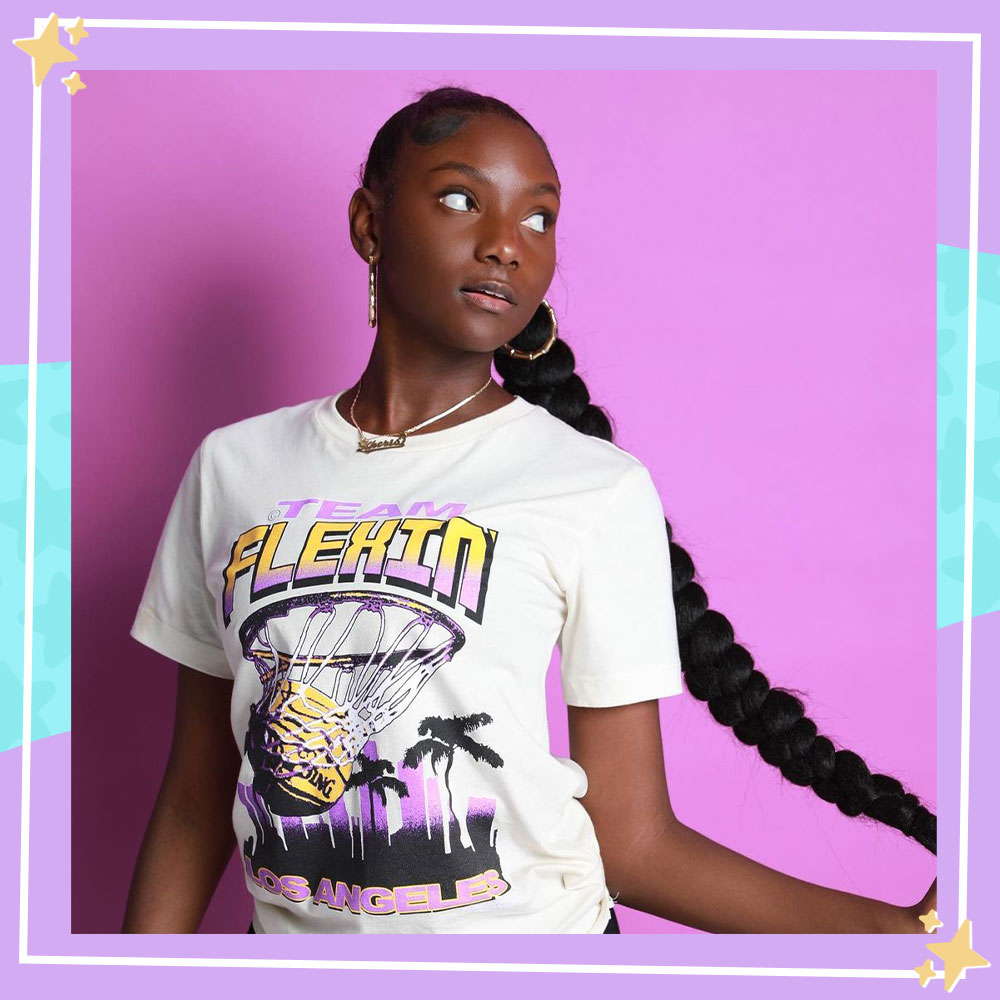 You also have your own fashion brand, Flexin' in My Complexion! What have you learned from being an entrepreneur, and what's your vision for the future of the brand?
KHERIS: Starting Flexin' in My Complexion has taught me that there are no limits to your dreams if you are truly committed to executing them. It's taught me that hard work and dedication are necessary for greatness.
How do you shine bright?
KHERIS: I shine bright by always being true to myself, going after my dreams, and being committed to putting in the work to make it happen!
The women who inspire me are…
KHERIS: My mom and sister! They push me to be the best me that I can be.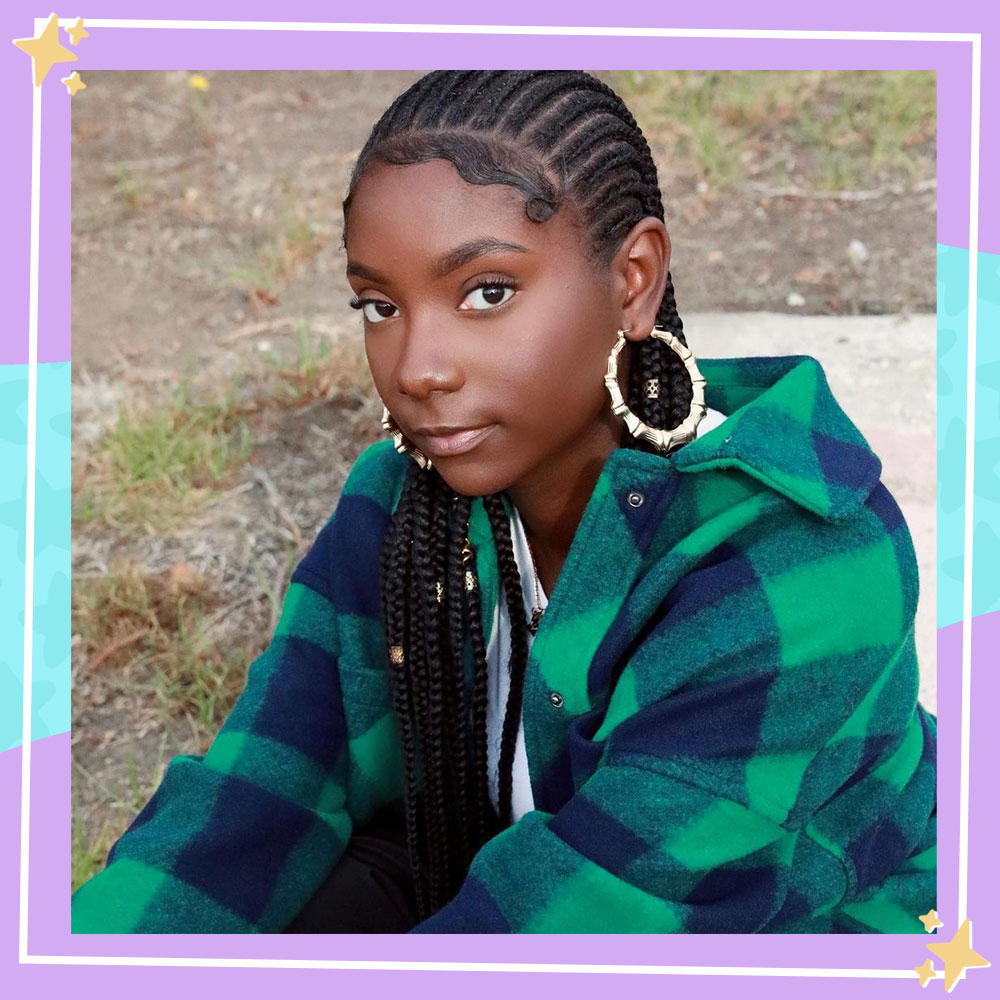 I am most passionate about…
KHERIS: Living my best life and doing what makes me happy.
I feel most confident when…
KHERIS: I'm on stage. Getting to express myself makes me feel incredible!
My biggest dream is…
KHERIS: To make a positive change in the world and be a worldwide entertainer and designer.
The advice I want to share with other girls is…
KHERIS: Always be true to yourself, know that you are amazing and worth it!
Want to know more about Kheris Rogers? Check out our GIRLS WHO SHINE spotlight where she dishes on Flexin' in My Complexion and what it's like to be a teen entrepreneur!