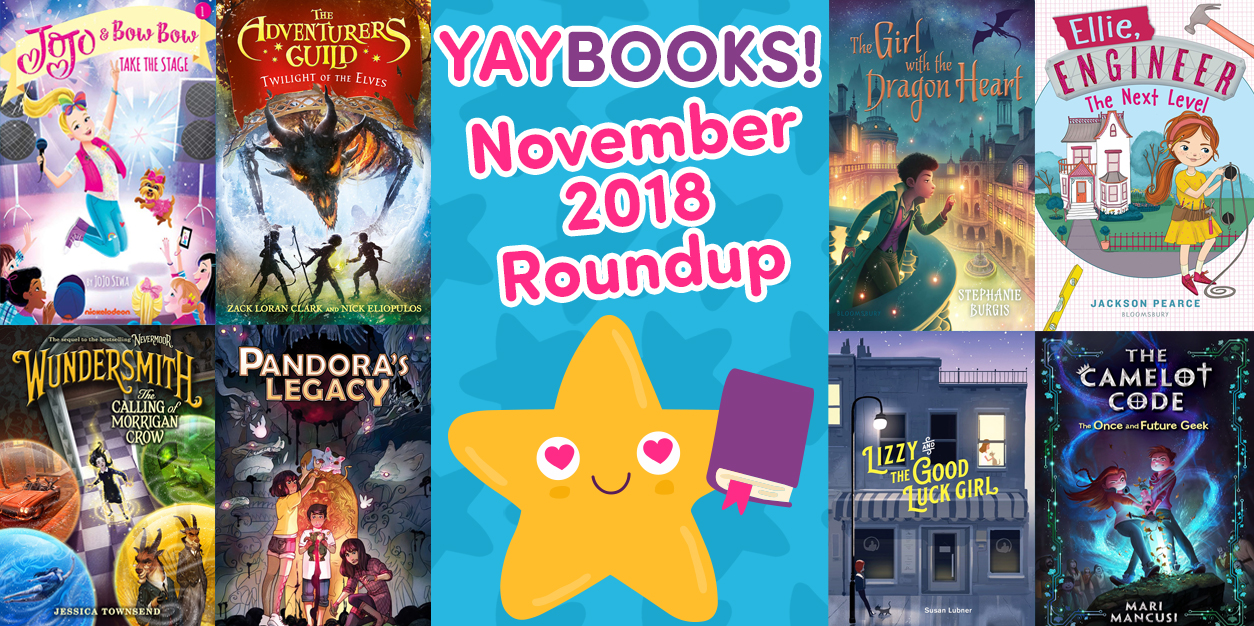 YAYBOOKS! November 2018 Roundup
November is upon us! This time of year can be so jolly and wonderful, but it also tends to fly by so quickly. From Thanksgiving feasts to holiday shopping to preparing for big exams at school, the books on our November YAYBOOKS! Roundup are the perfect way for you to slow down and make some time for yourself amongst the holiday rush. Grab a warm mug of peppermint mocha and cozy up with a brand new book, filled with new friends to make and worlds to explore.
As always, we're also helping a few authors celebrate their new releases! Be sure to scroll through the list so you know what's up and coming this month and when to check back for extra special giveaways and behind the scenes looks into your favorite new reads!
YAYBOOKS! November 2018 Roundup: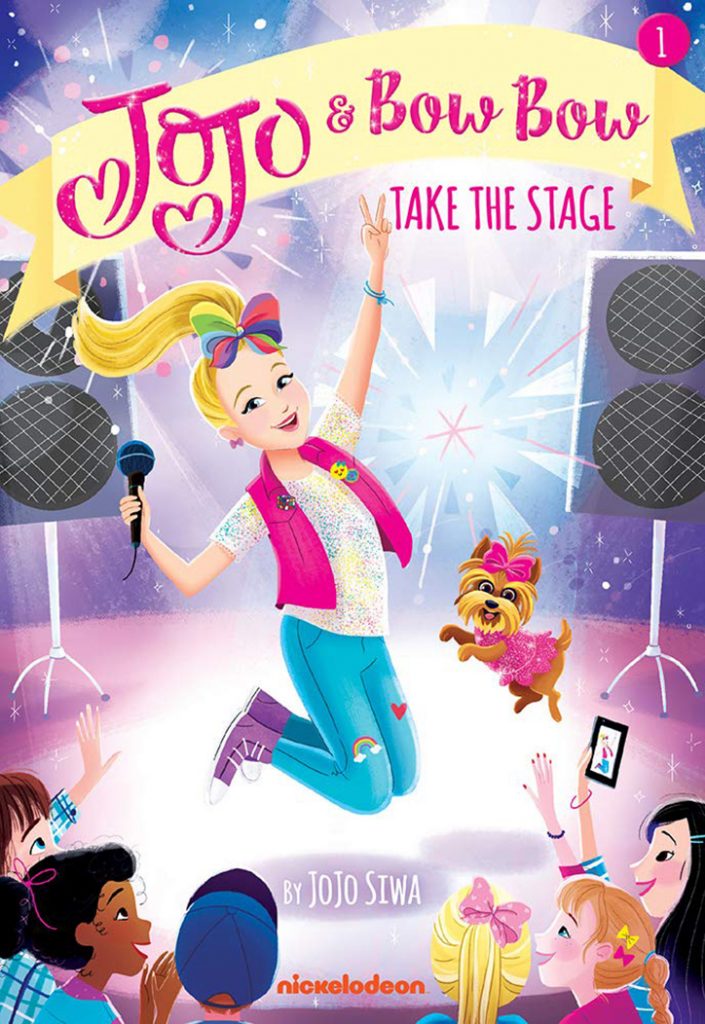 JoJo and Bow Bow Take the Stage
Author: JoJo Siwa
Publisher: Amulet Books
Date: November 6
YAYOMG!:
Get excited, Siwanators! We teamed up with Abrams Books to bring you a super sweet JoJo giveaway! Be sure to check back soon for your chance to win a prize pack complete with JoJo Siwa books and accessories!
SYNOPSIS:
JoJo Siwa and her trusty sidekick, a teacup Yorkie named BowBow, are used to being center stage. So when her neighborhood throws a block party, it's a no-brainer: before hitting up the nacho stand and bouncy castle, JoJo and the Siwanatorz will perform on stage for everyone they know! It'll be the best show yet! But as unexpected challenges pop up—the neighborhood bullies slime their costumes, the microphones stop working, and her best friend gets cold feet—JoJo shows the Siwanatorz what stars are really made of: kindness, courage, and a whole lot of fun.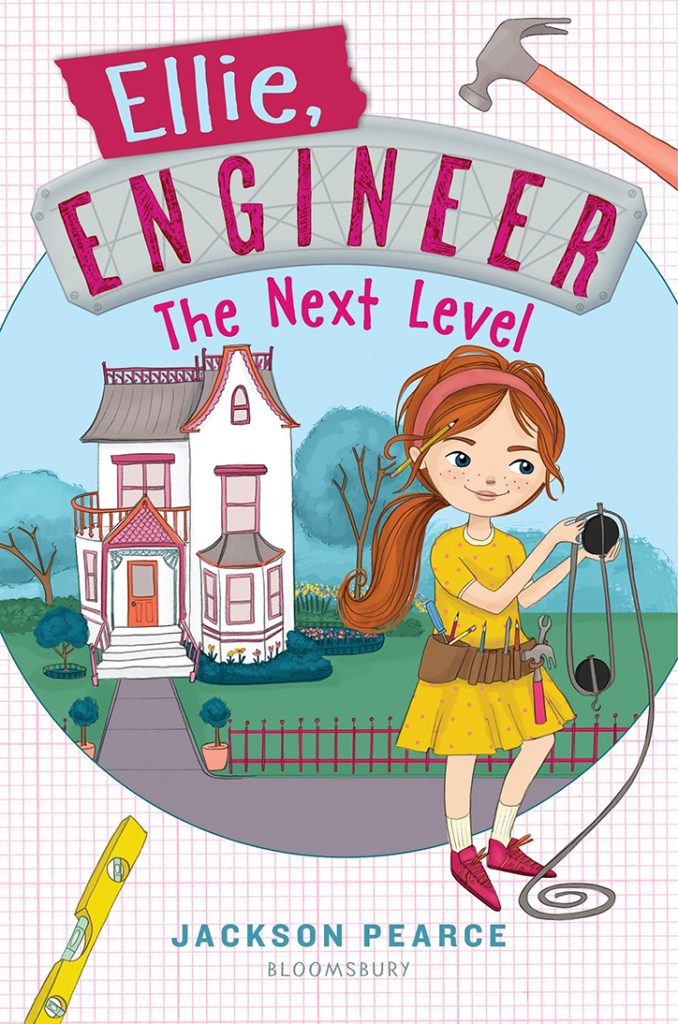 Ellie, Engineer: The Next Level
Author: Jackson Pearce
Publisher: Bloomsbury Children's Books
Date: November 6
YAYOMG!:
We're huge supporters of girls in STEM, even fictional ones like Ellie! Author Jackson Pearce will be giving readers a peek into the world of Ellie, Engineer when she shares Fun Facts about the series on November 6th!
SYNOPSIS:
Ellie the Engineer is back in another charming, hilarious, illustrated story filled with creative, STEM-powered fun!

After Ellie's first elevator build goes terribly wrong, her parents decide her "punishment" is to assist an elderly neighbor, Mrs. Curran, around the house. Ellie and her friends Kit and Toby are really only supposed to help with little things, but Ellie can't turn down the opportunity to use her engineering skills here and there where she sees a need–because that's what engineers do! It's no fun, though, when Mrs. Curran always gives Toby the credit for all the ingenious projects, and acts like Kit and Ellie were just helping him. . . . Can Ellie come up with another great build to elevate Mrs. Curran's ideas about this girl engineer?
With Ellie's designs and sketches throughout, and her fun guide to simple machines in the back, the continuation of this delightful series will leave young readers laughing and inspired to create.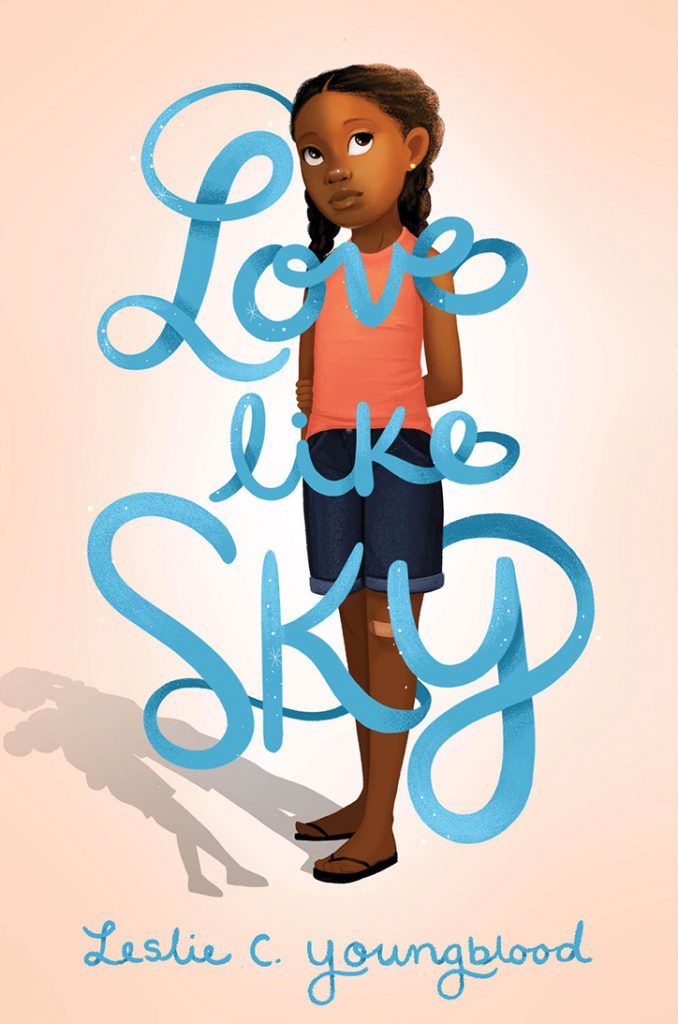 Love Like Sky
Author: Leslie C. Youngblood
Publisher: Disney Hyperion
Date: November 6
SYNOPSIS:
"Love ain't like that."
"How is it then?" Peaches asked, turning on her stomach to face me.
"It's like sky. If you keep driving and driving, gas will run out, right?"
"That's why we gotta go to the gas station."
"Yep. But have you ever seen the sky run out? No matter how far we go?"
"No, when we look up, there it is."
"Well that's the kind of love Daddy and Mama got for us, Peaches–love like sky."
"It never ends?"
"Never."
G-baby and her younger sister, Peaches, are still getting used to their "blended-up" family. They live with Mama and Frank out in the suburbs, and they haven't seen their real daddy much since he married Millicent. G-baby misses her best friend back in Atlanta, and is crushed that her glamorous new stepsister, Tangie, wants nothing to do with her.
G-baby is so preoccupied with earning Tangie's approval that she isn't there for her own little sister when she needs her most. Peaches gets sick-really sick. Suddenly, Mama and Daddy are arguing like they did before the divorce, and even the doctors at the hospital don't know how to help Peaches get better.
It's up to G-baby to put things right. She knows Peaches can be strong again if she can only see that their family's love for her really is like sky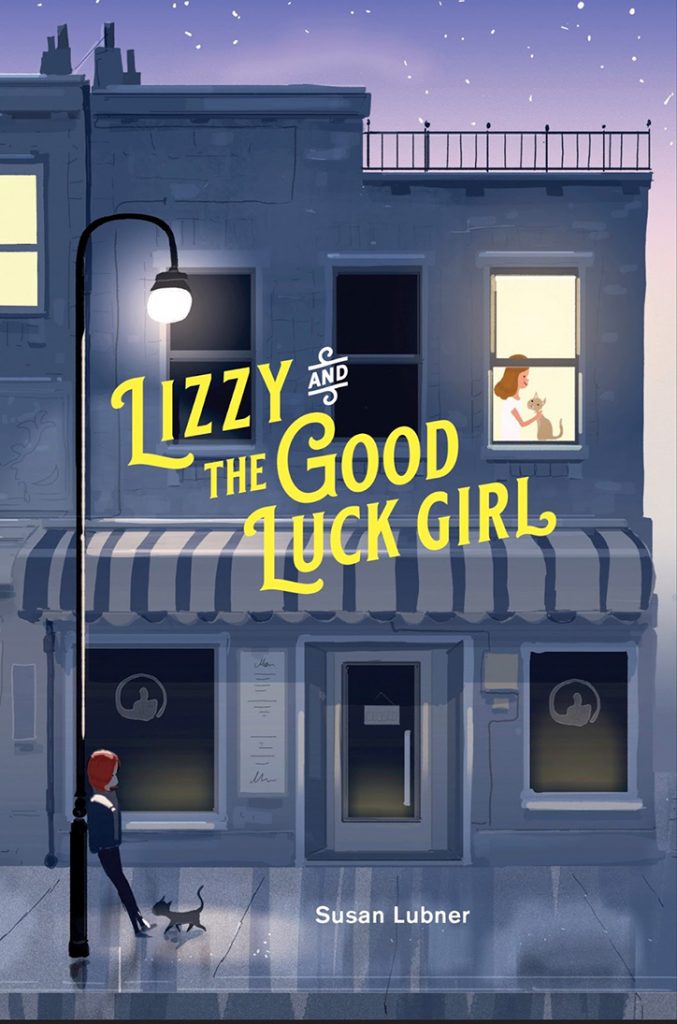 Lizzy and the Good Luck Girl
Author: Susan Lubner
Publisher: Running Press Kids
Date: November 6
SYNOPSIS:
Told with humor and heart, this is a middle grade story about family, friendship, and hope–plus cats in sweaters!
Living in the small town of East Thumb, Maine, upstairs from her family's diner, twelve-year-old Lizzy Sherman searches for signs to guide her and perhaps guarantee her a bump-free path through life. She pays attention to the clouds in the sky, the ice cubes in her water, the heart-shaped puddle of the juice her friend spilled. If only she can figure out what the signs are trying to tell her, she'll know what to do next.
When Lizzy and her best friend go searching for a stray cat and find a runaway girl instead, they want to help. And when Lizzy notices a tiny four-leaf clover tattooed on the girl's hand, she knows it's a sign. Lizzy hides the girl inside her bedroom closet, convinced the girl will be able to protect Lizzy's family from tragedy. But signs can be tricky, and what the girl has to offer may be more valuable that luck.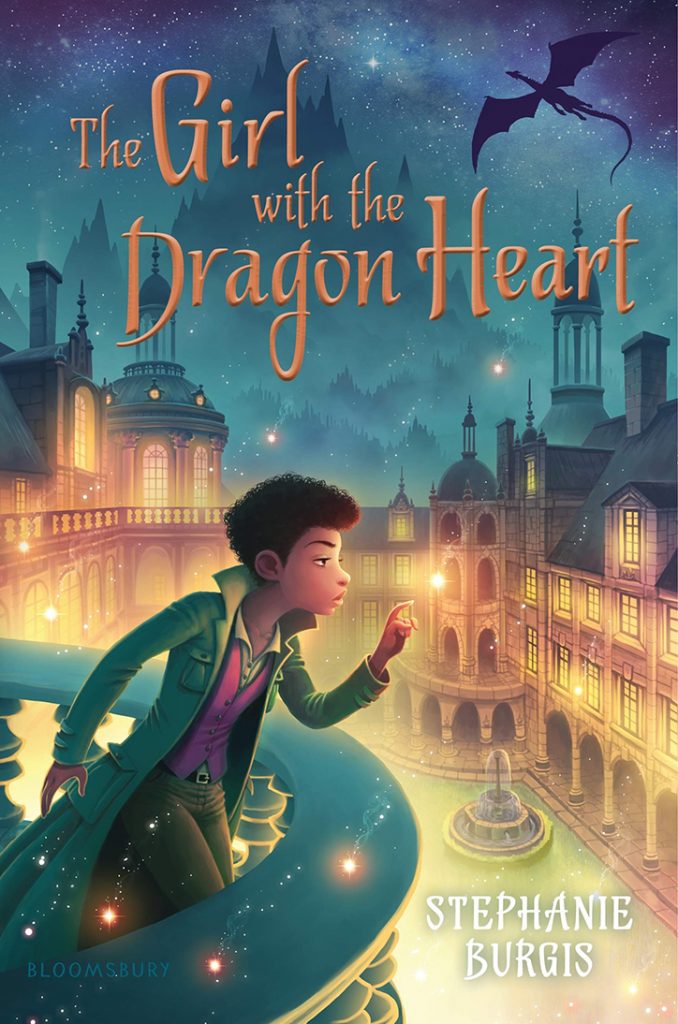 The Girl with the Dragon Heart
Author: Stephanie Burgis
Publisher: Bloomsbury Children's Books
Date: November 6
SYNOPSIS:
Once upon a time, in a beautiful city famous for chocolate and protected by dragons, there was a girl so fearless that she dared to try to tell the greatest story of all: the truth.
Silke has always been good at spinning the truth and storytelling. So good that just years after arriving as a penniless orphan, she has found her way up to working for the most splendid chocolate makers in the city (oh, and becoming best friends with a dragon). Now her gift for weaving words has caught the eye of the royal family, who want to use her as a spy when the mysterious and dangerous fairy royal family announce they will visit the city. But Silke has her own dark, secret reasons for not trusting these visitors …
Can Silke find out the truth about the fairies while keeping her own secrets hidden?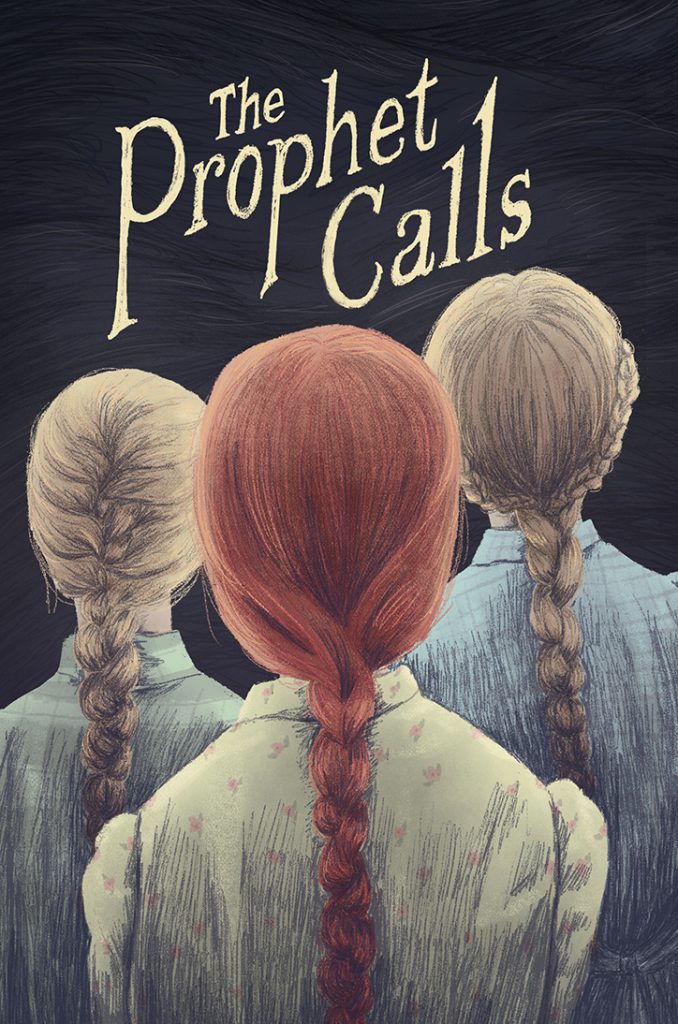 The Prophet Calls
Author: Melanie Sumrow
Publisher: Yellow Jacket
Date: November 6
SYNOPSIS:
Born into a polygamous community in the foothills of New Mexico, Gentry Forrester feels lucky to live among God's chosen. Here, she lives apart from the outside world and its "evils."
On her thirteenth birthday, Gentry receives a new violin from her father and, more than anything, she wants to play at the Santa Fe Music Festival with her brother, Tanner. But then the Prophet calls from prison and announces he has outlawed music in their community and now forbids women to leave.
Determined to play, Gentry and Tanner sneak out. But once they return, the Prophet exercises control from prison, and it has devastating consequences for Gentry and her family. Soon, everything Gentry has known is turned upside down. She begins to question the Prophet's teachings and his revelations, especially when his latest orders put Gentry's family in danger. Can Gentry find a way to protect herself and her family from the Prophet and escape the only life she's ever known?
This realistic, powerful story of family, bravery, and following your dreams is a can't-miss debut novel from Melanie Sumrow.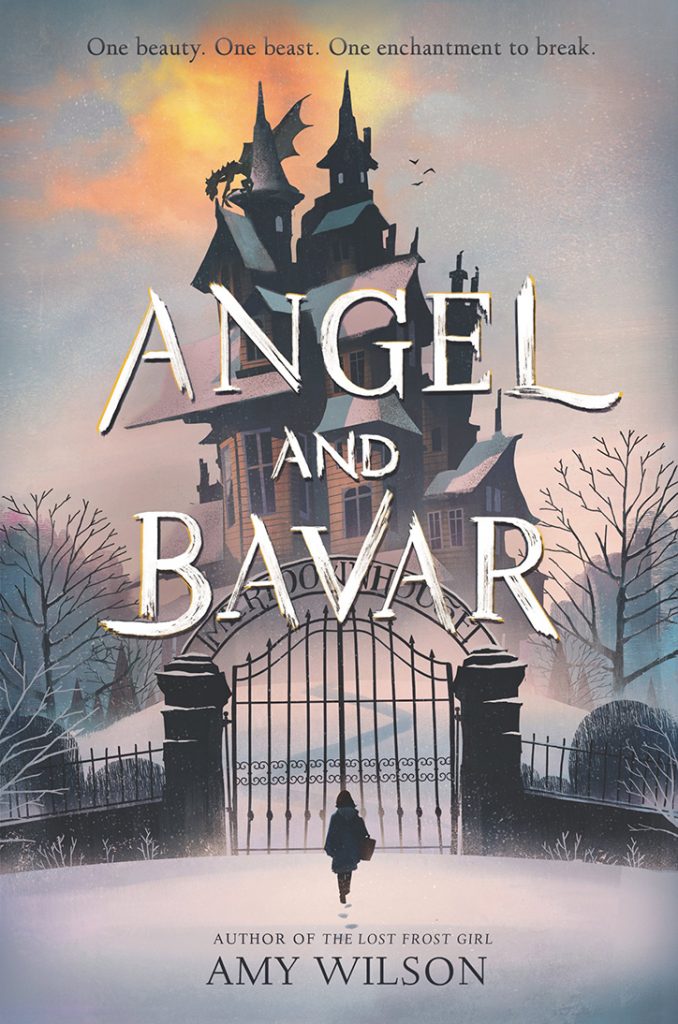 Angel and Bavar
Author: Amy Wilson
Publisher: Katherine Tegen Books
Date: November 6
SYNOPSIS:
Taking inspiration from "Beauty and the Beast," Amy Wilson's second middle grade novel is a stunning modern fairy tale of magic, friendship, and finding the courage to fight for what matters most.
After the death of her parents, Angel has a lot to get used to: a new home, a new family, a new school. The last thing she's interested in is making new friends. Until she meets Bavar, a strange boy who slips through the shadows, a boy who might understand her nightmares.
But Bavar doesn't want to let anyone in. Everyone—and everything—in his enchanted house is already urging him to step up and protect the world from a magical rift and the fearsome monsters traveling through it, a responsibility he wishes he could ignore.
Then Bavar discovers that the monsters are the same ones that killed Angel's parents. Determined to stop the creatures for good, he reluctantly accepts Angel's help. Together, Angel and Bavar must find the courage to stand up for each other and themselves to repair the rift between worlds…before it's too late.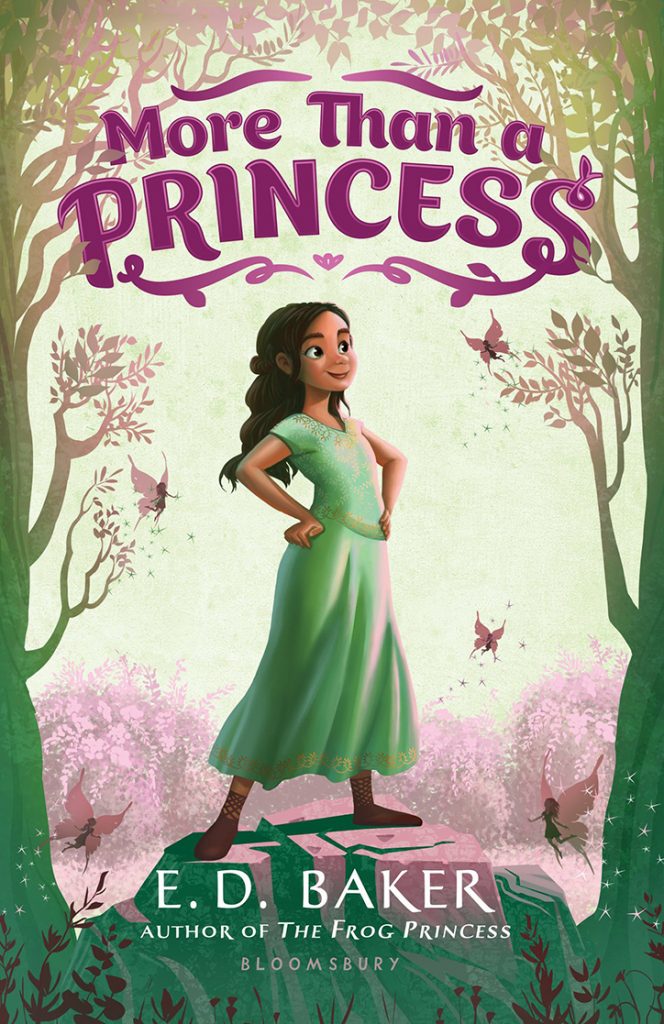 More than a Princess
Author: E.D. Baker
Publisher: Bloomsbury Children's Books
Date: November 6
SYNOPSIS:
From E. D. Baker, a magical new series about a heroic princess who's more than she seems—and a kingdom whose fate rests in her hands.
Aislin is more than just a princess — she's half-fairy and half-pedrasi, with magical gifts that let her draw strength from the wilderness around her. When she's captured and used as bait between two warring kingdoms, she must find a way to break free of their plot… while also minding the human princesses she encounters, conventionally beautiful girls who are all too ready to point out her differences. Thankfully, Aislin's inner strength goes beyond her magical qualities, and with a few loyal friends by her side, she's ready to stand up for herself and her kingdom.
E. D. Baker, whose books have sold over 1 million copies, offers a classic, original fairy-tale that celebrates beauty and goodness in all its shapes and sizes, sure to delight readers who love magic, suspense, girl power, and adventure.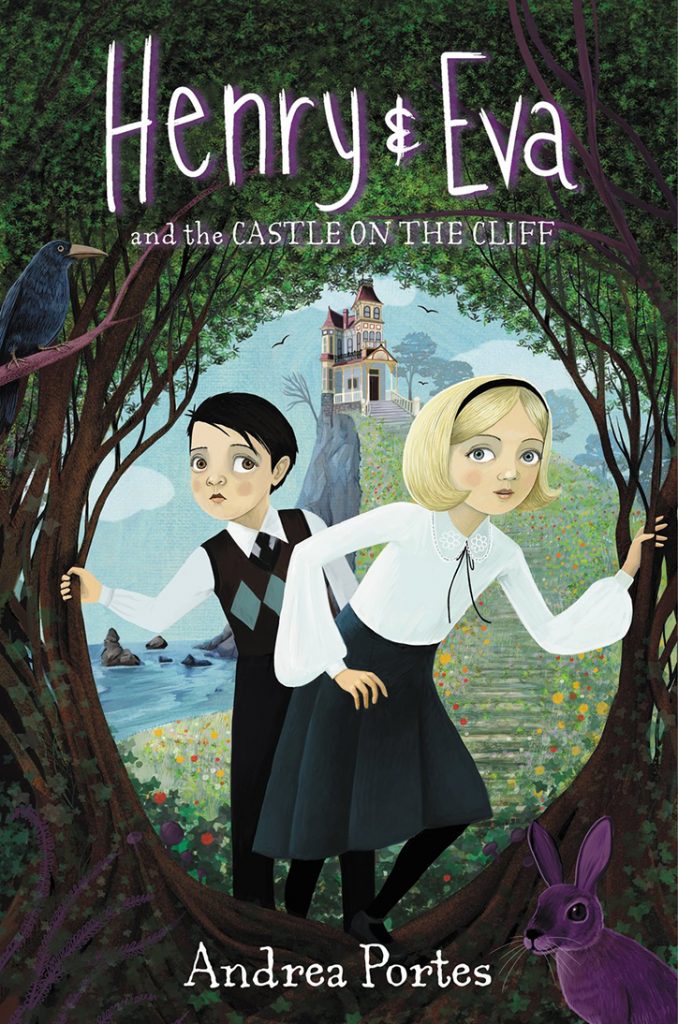 Henry & Eva and the Castle on the Cliff
Author: Andrea Portes
Publisher: HarperCollins Children's Books
Date: November 6
SYNOPSIS:
The Graveyard Book meets The Goonies in author Andrea Portes's spooky, timeless middle grade debut.
Prominent Environmentalist and Oceanographer Die in Boating Accident
This is the headline that changes Henry's and Eva's lives. Their parents, prominent environmentalist William Billings (age 43) and his oceanographer wife, Margo Billings (age 39), disappear mysteriously at sea.
That day is a very, very bad day indeed.
But for Henry and Eva, things are about to go from bad to worse. Their jerk-face uncle (nickname Claude the Clod) and his awful girlfriend (Terri the Terrible) have moved into their big house on the cliff to "take care of them," but Eva has her doubts about their intentions. All she wants is to put a smile back on Henry's face, but with Claude skulking around, she can barely come up with a halfway decent joke or song to cheer Henry up (even though that's her particular specialty).
What Henry and Eva don't know yet is that they aren't the only ones in their house who want Claude out of the picture—and when some spooky visitors appear with a message, they realize that their parents' deaths might not have been as cut-and-dried as everyone thinks.
It's up to Henry and Eva to discover the truth—but can they do it before the Clod catches them in the act?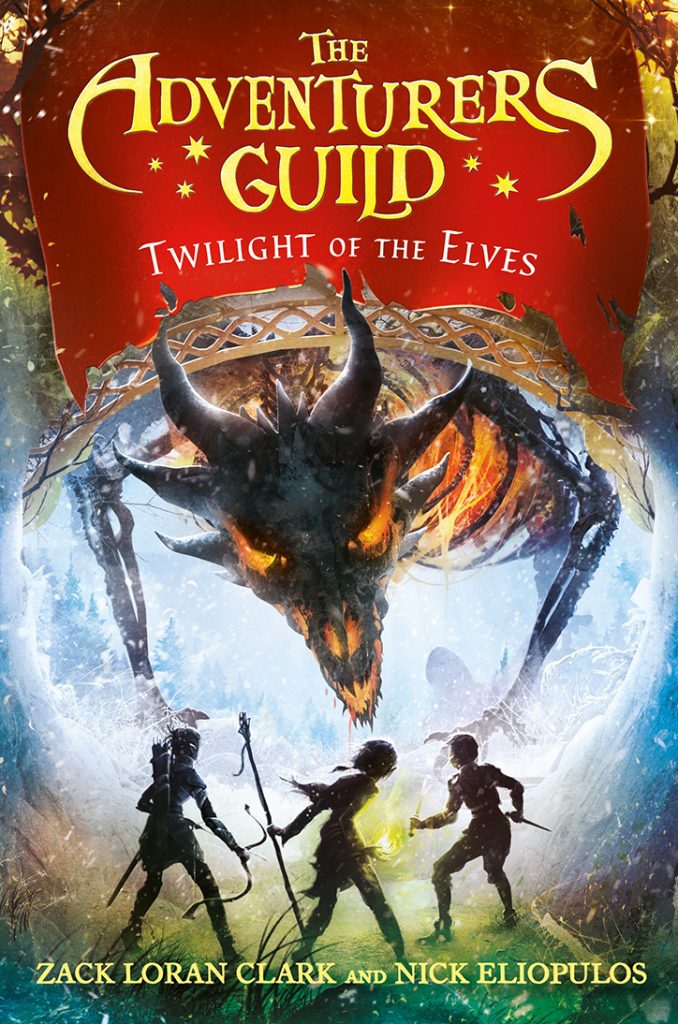 The Adventurer's Guild: Twilight of the Elves
Authors: Zack Loran Clark and Nick Eliopulous
Publisher: Disney Hyperion
Date: November 13
YAYOMG!:
We've got an extra special treat for all of you Adventurer's Guild fans out there! Authors Zack Loran Clark and Nick Eliopulos are taking readers beyond the pages of the second Adventurer's Guild book, Twilight of the Elves. Get an in-depth look at the characters and settings unlike ever before on November 13th!
SYNOPSIS:
I should probably start at the beginning, Zed wrote, when things first went wrong?.
Zed, Brock, and their friends may have saved Freestone from destruction, but the fight against the Dangers is far from over. No one knows what to expect next from the dark power that forced the elves to abandon their city. And the influx of elf refugees in Freestone strains resources and brews resentment among the townspeople. Things have shifted between best friends Zed and Brock, as well, with their friendship crumbling under the weight of the secrets they're keeping from each other.
When tensions reach an all-time high, Queen Me'Shala, leader of the elves, approaches the Adventurers Guild with a mission. She wants a small group of adventurers to go behind the king's back on a covert mission to save her city, and Zed, Brock, Liza, Jett, Micah, and their elven friend Fel join the quest. To face a powerful form of magic thought to be extinct, the adventurers will have to learn how to rely on each other and fight harder than ever before.
Don't miss this second installment of Zack Loran Clark and Nicholas Eliopulos's Adventurers Guild trilogy, where the stakes are raised, the action is breathless, and the dangers will stop even the bravest of hearts.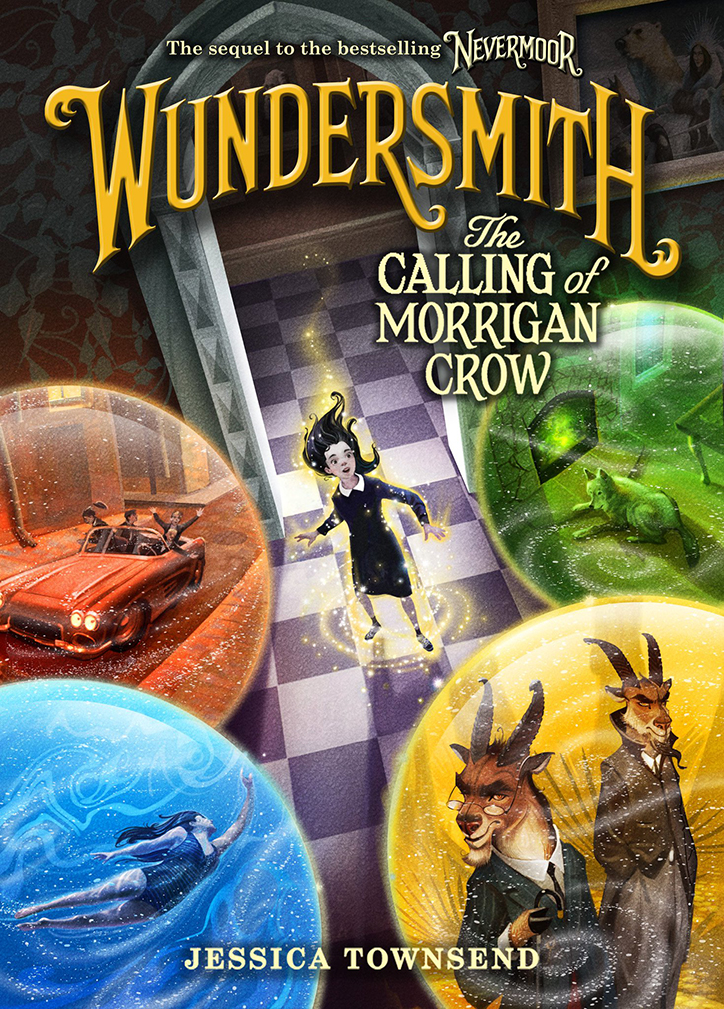 Wundersmith: The Calling of Morrigan Crow
Author: Jessica Townsend
Publisher: Little, Brown Books for Young Readers
Date: November 13
SYNOPSIS:
The captivating and heart-pounding sequel to the New York Times bestselling and #1 Kids' Indie Next Pick Nevermoor: The Trials of Morrigan Crow, as heroine Morrigan battles a new evil.
Morrigan Crow and her best friend Hawthorne Swift are now proud scholars in the elite Wundrous Society, but life is far from perfect. Does Morrigan have what it takes to prove that she belongs in the Society?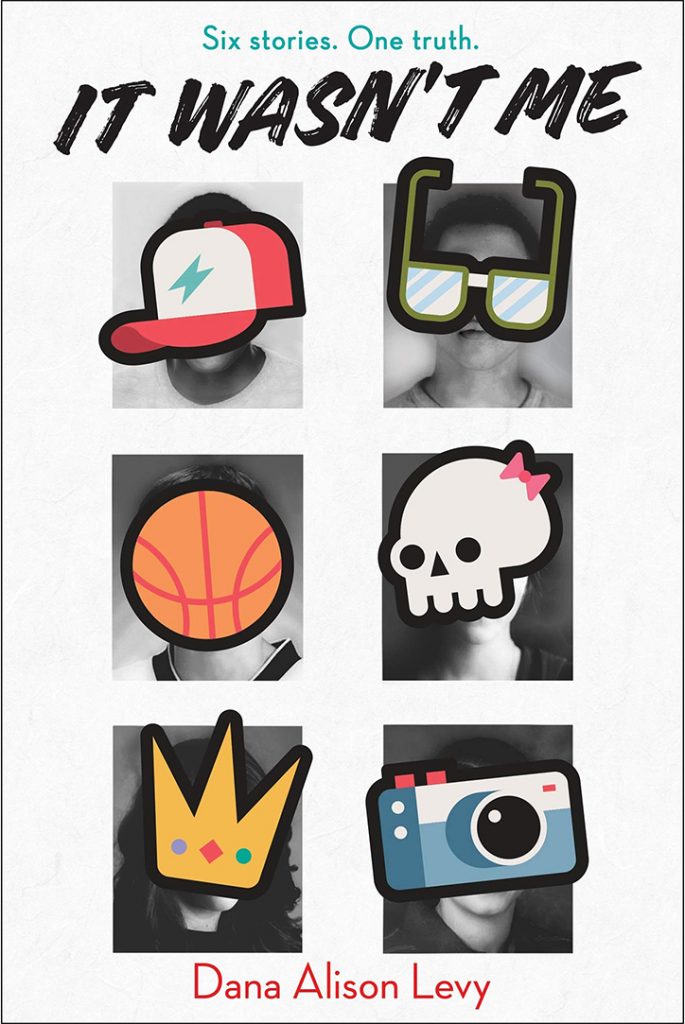 It Wasn't Me
Author: Dana Alison Levy
Publisher: Delacorte Books for Young Readers
Date: November 13
SYNOPSIS:
The Breakfast Club meets middle school mystery in this story of six very different seventh graders forced together in the aftermath of a vandalism incident.
When Theo's photographs are vandalized and trashed beyond all recognition, there are five kids at the scene: The Nerd, the Princess, the Jock, the Weirdo, and the Screw-Up.
All anyone will say is "It wasn't me."
Theo doesn't care who it was, he just wants to stop being the victim. The sooner the school forgets the whole humiliating thing, the better. But his favorite teacher is asking the six of them to spend vacation week together "learning to trust" and getting to the truth. She calls it a Justice Circle. He calls it his worst nightmare.
Theo knows everything he needs to know about his classmates, and he's sure this Justice Circle is going to be an epic and totally mortifying waste of time. But after a few days of sock puppets gone wrong, artificial flesh wounds, and dangerous candy reconnaissance missions, he's not so certain. As they share their secrets, Theo realizes that he doesn't know anyone as well as he thought, not even himself. And the truths they share might change their lives forever.
Hilarious, awkward, surprising, and ultimately heartwarming, IT WASN'T ME is a guessing game that keeps readers wondering: what lies behind the labels we wear?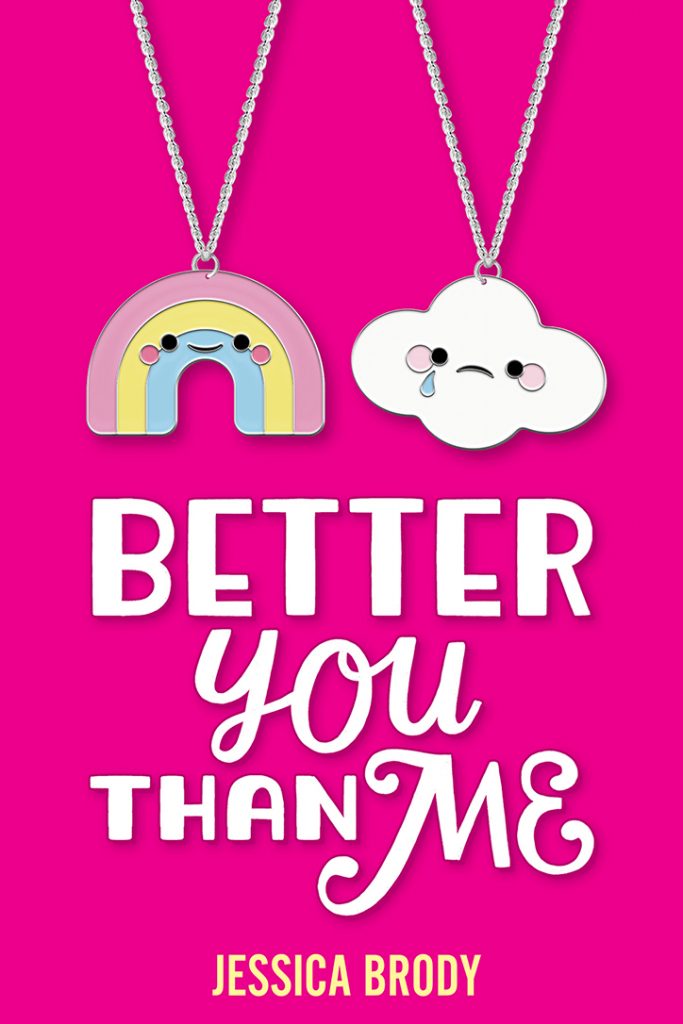 Better You Than Me
Author: Jessica Brody
Publisher: Delacorte Books for Young Readers
Date: November 13
SYNOPSIS:

It's Freaky Friday meets Hannah Montana when two twelve-year-old girls–one a famous TV star, the other an obsessive fan–switch bodies with hilarious and disastrous results.
Ruby Rivera is a twelve-year-old superstar with millions of followers. Skylar Welshman is a seventh grader who wants to be cool–and she's Ruby's biggest fan. When Skylar and Ruby meet on the set of Ruby's hit show, Ruby of the Lamp, and wish they could switch places . . . it happens!
Now Ruby is living Skylar's life–going to a normal school, eating fro-yo, sleeping in, texting boys . . . it's amazing. And being Ruby is even better than Skylar imagined–her fancy closet is huge, everyone wants to be her friend, and she gets to spend every day with Ryder Vance, her dreamy costar. Life is a blast!
But when Ruby finds herself dealing with mean girls and Skylar discovers that being a celebrity isn't all red-carpet glamour, the girls start to wonder if being yourself isn't so bad after all. Can they swap bodies again? Or are they stuck being each other forever?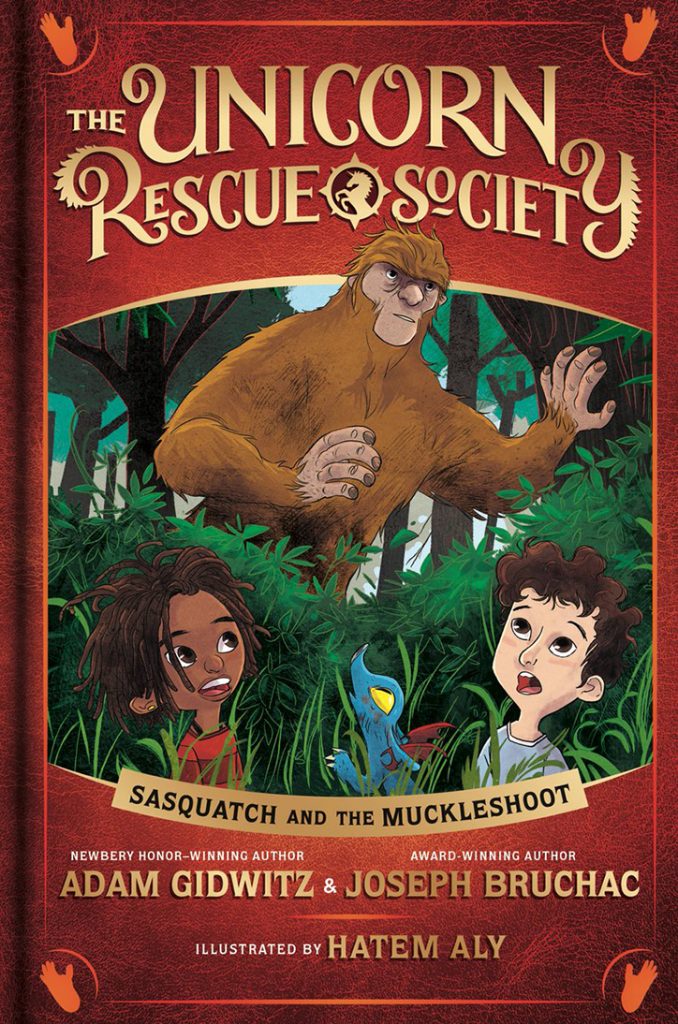 The Unicorn Rescue Society: Sasquatch and the Muckleshoot
Authors: Adam Gidwitz and Joseph Bruchac
Illustrator: Hatem Aly
Publisher: Dutton Books for Young Readers
Date: November 13
SYNOPSIS:
Among the towering fir trees of the Pacific Northwest, a famously elusive creature is in serious trouble.
All Elliot wants is a nice, normal day at school. All Uchenna wants is an adventure. Guess whose wish comes true? Professor Fauna whisks the kids—and Jersey, of course—off to the Muckleshoot territory in Washington, where film crews have suddenly descended en masse to expose Bigfoot to the world, and the Schmoke logging company is bringing in some awfully large machinery. Can the Unicorn Rescue Society escape the blades of the Schmokes' chainsaws? Outsmart a cable news team? And are those big, hairy creatures running through the forest really Bigfoot?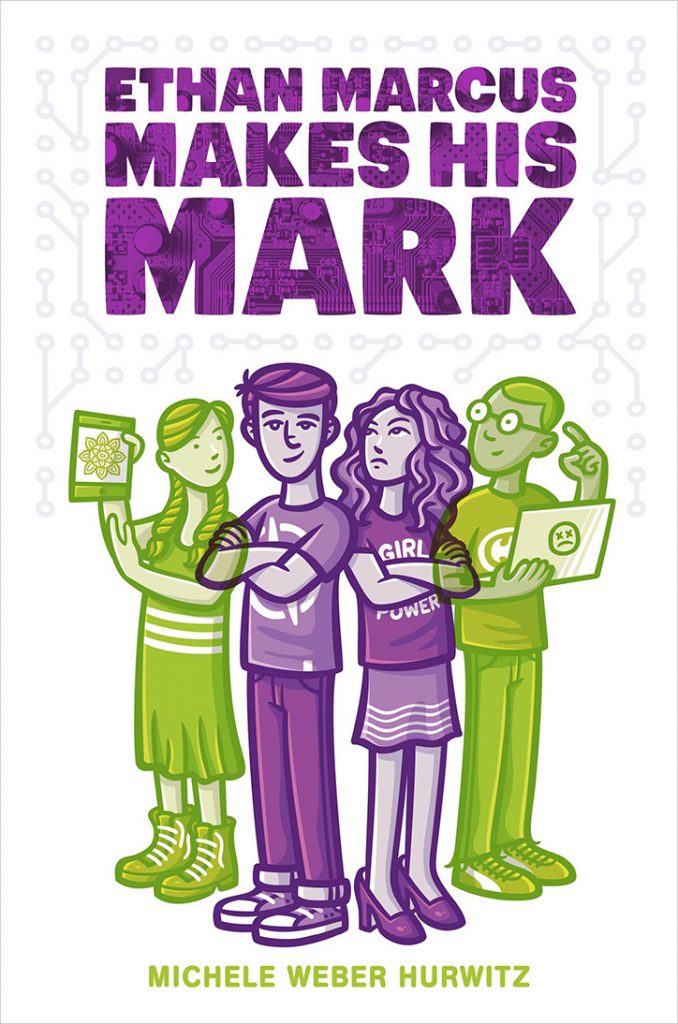 Ethan Marcus Makes His Mark
Author:
Michele Weber Hurwitz
Publisher:
Aladdin
Date:
November 13
SYNOPSIS:
Ethan and Erin Marcus may only be eleven months apart age-wise, but they are a million miles apart in every other respect. Ethan's laid back and takes things in stride. Erin's a little more…intense and doesn't really like to go with the flow. So when these two polar opposites are invited to attend a prestigious invention/maker camp during winter break it seems almost impossible.

Even though Erin and Ethan have reached a kind of truce, Erin thinks that his invitation to the camp was a mistake. And for that reason, Ethan decides to go. He has something to prove to everyone—but mostly to himself—and he's convinced that his desk-evator idea has great potential…if he can do it right right.But he's going to have to do it on his own. His buddy Brian isn't coming, neither is Erin's partner Zoe, so the Marcus siblings are going to have to find new partners. This is especially important to Erin whose rival, Romanov, is also attending the camp. Erin's never forgiven him for his comment about "girls" having no place in science. She's determined to beat him.But then she overhears someone talking about Romanov's project, and decides that she'll never be able to compete with his game-changing invention. So, what now? It's Brian who provides the solution: Why don't the Marcus siblings combine their ideas, their brains, and their teams, and make something spectacular?With only one day left, can Erin and Ethan actually create a workable model of their idea, and is it enough to win?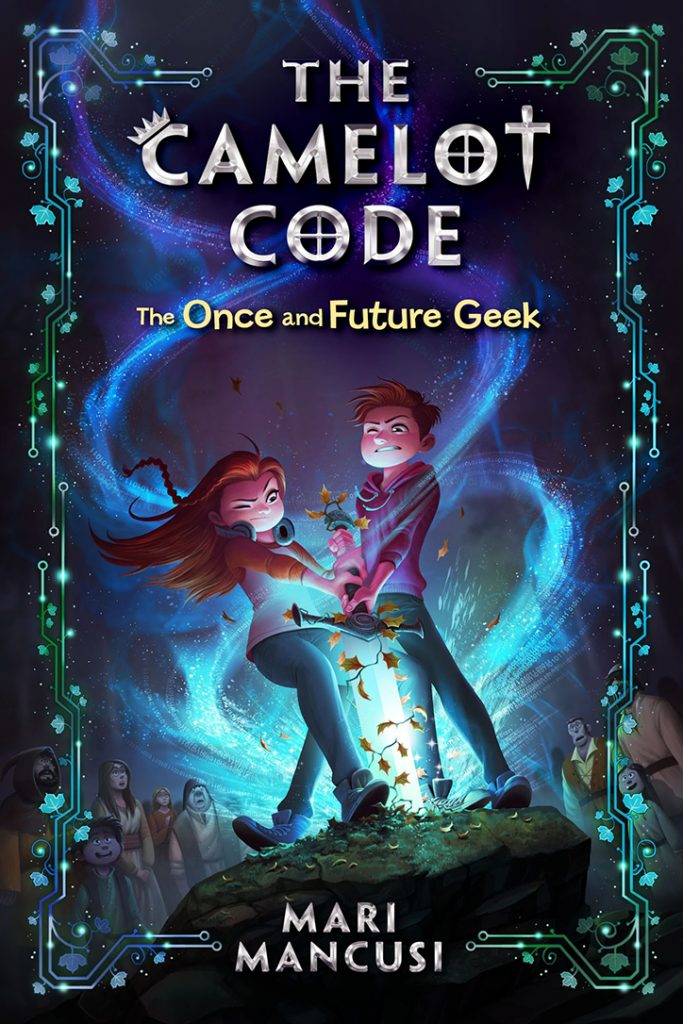 The Camelot Code: The Once and Future Geek
Author: Mari Mancusi
Publisher: Disney Hyperion
Date: November 20
SYNOPSIS:
Young King Arthur accidentally time travels to the 21st century and googles himself, discovering the not-so-happily ever after in store for him once he pulls the sword from the stone. He decides he'd much rather stay here–and join the football team instead.
Now modern-day gamer geeks Sophie and Stu, with the help of Merlin, find themselves in a race against time to pull a Camelot-size caper–get that sword pulled from the stone and the stubborn once and future king back to the past where he belongs. While Arthur takes on the role of wide-receiver in an attempt to save the football team from a losing season, Sophie and Stu sword-fight, joust, and horseback ride their way through Camelot as they fight to save the timeline. If they fail, the world as they know it (not to mention the existence of pepperoni pizza!) will cease to exist forever.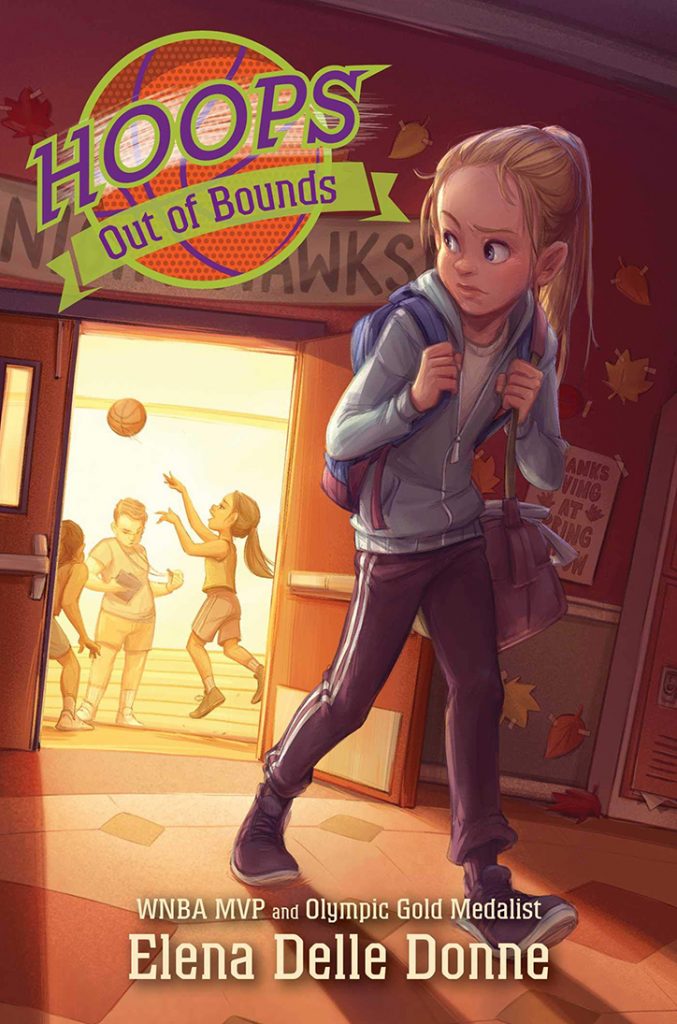 Hoops: Out of Bounds
Author: Elena Delle Donne
Publisher: Simon & Schuster Books for Young Readers
Date: November 20
SYNOPSIS:
From WNBA MVP, Olympic gold medalist, and global ambassador to the Special Olympics Elena Delle Donne comes the third novel in a middle grade series with as much heart as there is game.
Elle is finally finding her groove and is excited about how her year is turning out. But when her team loses a major game against their rivals, Elle doesn't know if basketball is worth it anymore. It feels like she can't win—even when she's improving and doing well, everyone always expects more from her.
With her changing attitudes on basketball, will she let everyone she knows down if she decides to take a break?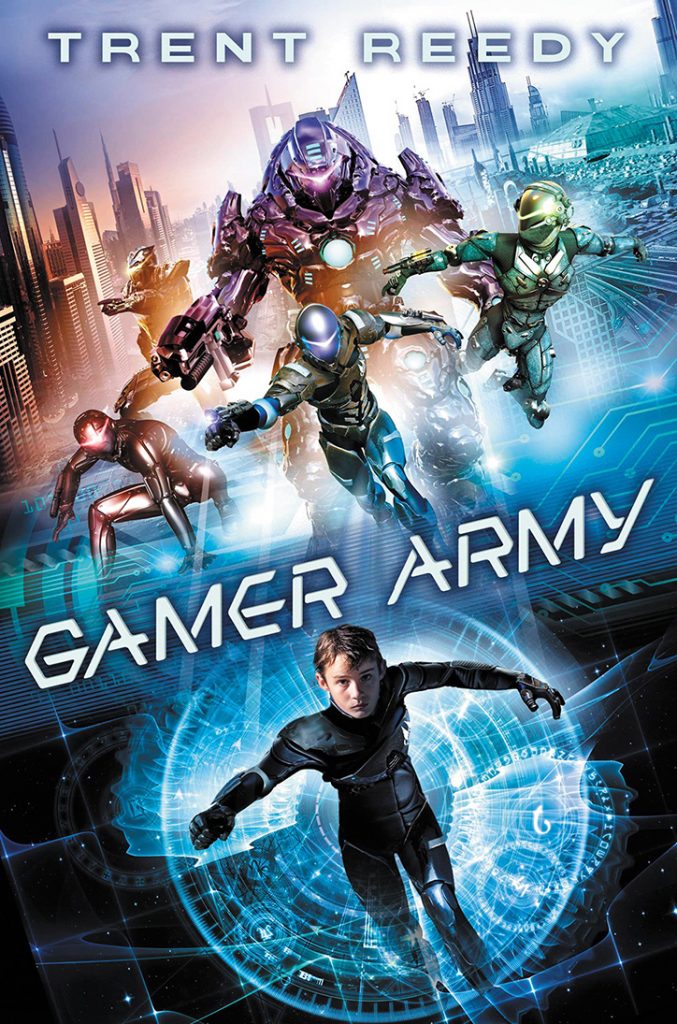 Gamer Army
Author: Trent Reedy
Publisher: Arthur A. Levine Books
Date: November 27
SYNOPSIS:
After Rogan Webber levels up yet again on his favorite video game, Laser Viper, the world-famous creator of the game invites him to join the five best players in the country for an exclusive tournament. The gamers are flown to the tech mogul's headquarters, where they stay in luxury dorms and test out cutting-edge virtual-reality gaming equipment, doing digital battle as powerful fighting robots. It's the ultimate gaming experience.
But as the contest continues, the missions become harder, losing gamers are eliminated, and the remaining contestants face the growing suspicion that the game may not be what it seems. Why do the soldiers and robots they fight in Laser Viper act so weird? What's behind the strange game glitches? And why does the game feel so…real?
Rogan and his gamer rivals must come together, summoning the collective power of their Gamer Army to discover the truth and make things right…in a dangerous world where video games have invaded reality.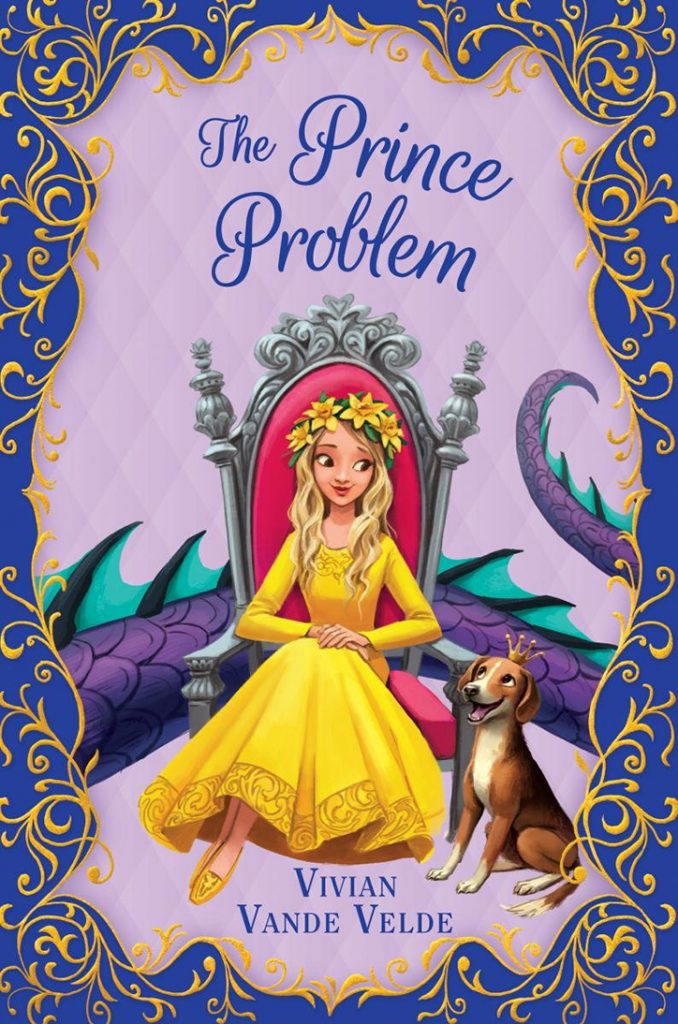 The Prince Problem
Author: Vivian Vande Velde
Publisher: Scholastic Press
Date: November 27
SYNOPSIS:
Telmund is a prince who loves fables. But when a hasty witch mistakes him for bully in need of paranormal punishment, he's cursed to transform into a new animal every time he falls asleep. With his shape constantly changing, Telmund discovers that actually living in a fairy tale has its drawbacks.
Amelia is a practical princess with a wide range of skills, none of which are helpful for escaping the ball her parents have thrown to select her future husband. But then the unthinkable happens: Amelia is kidnapped by the dangerous Prince Sheridan, setting off a plot that will throw the realm into chaos.
As their stories become intertwined, the dreamer prince and no-nonsense princess must work together to rescue each other. Otherwise, there will be no happy endings for either of their kingdoms.
From Vivian Vande Velde–master of the magical romp–comes an enchanted tale of princes, fairies, and the transformative power of stories.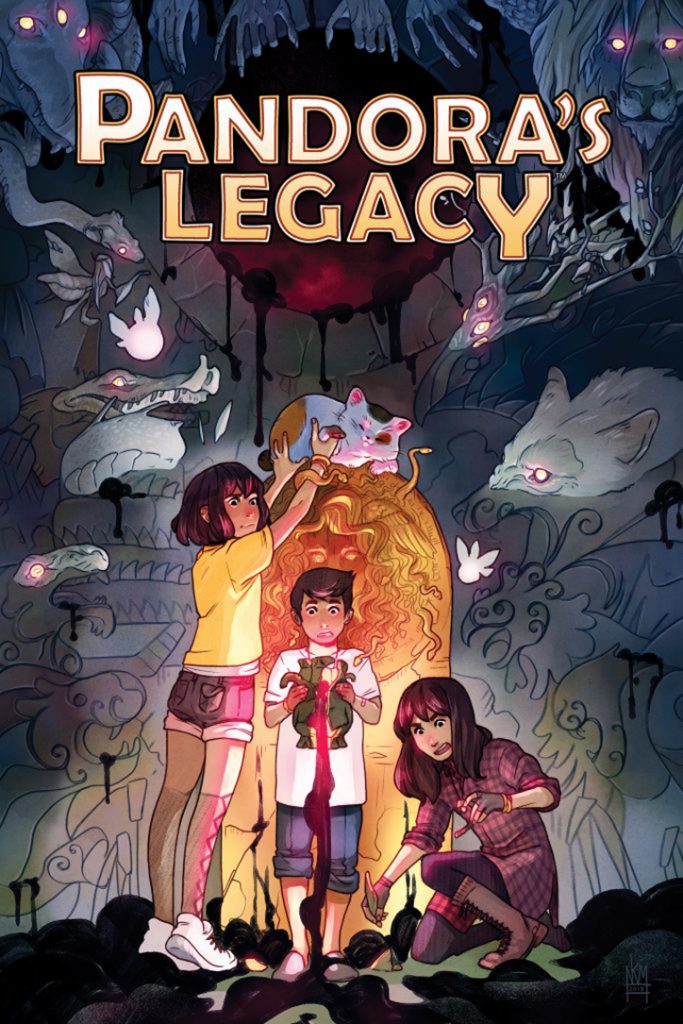 Pandora's Legacy
Author: Kara Leopard
Illustrators: Kelly and Nichole Matthews
Publisher: BOOM! Studios
Date: November 28
SYNOPSIS:
What starts out as a typical family vacation to Grandma and Grandpa's house quickly erupts into supernatural mystery and peril when three siblings accidentally break an old, mystical jar hidden deep in the woods, revealing they are descendants of Pandora and their family has been tasked for generations with protecting the very jar they just broke…
As magical monsters pour out of the fractured relic and run amok, Charlie, Janet, and Trevor must find a way to capture all of the creatures in order to save their family—and potentially the entire world—before it's too late.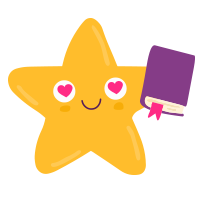 If you're in need of even more books to read, check out our October YAYBOOKS! Roundup for all the brand new releases you may have missed last month!