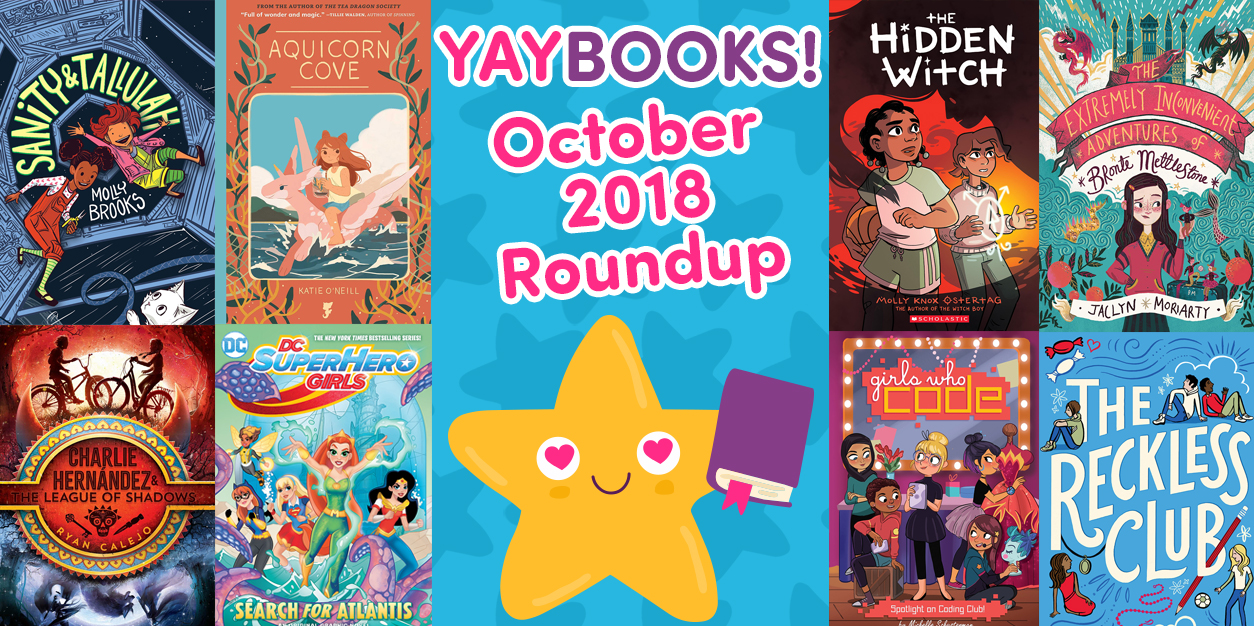 YAYBOOKS! October 2018 Roundup
October is here, and along with the changing leaves and trick or treating, it also means new books! Our YAYBOOKS! October 2018 Roundup is filled with over 50 brand new books and graphic novels, all ready to take you on exciting adventures. Grab your favorite pumpkin spiced anything and get ready to discover your new favorite book. Since October is National Book Month, it's the perfect time to hit up your local library, try a genre you've never read before, or read a story about someone with a life completely different than your own.
We have a lot of really fun book happenings lined up for our readers this month, so be sure to check back each week! As always, we've made note of the books and authors we're celebrating this month, so scroll through the list for all of the exciting news.
YAYBOOKS! October 2018 Roundup: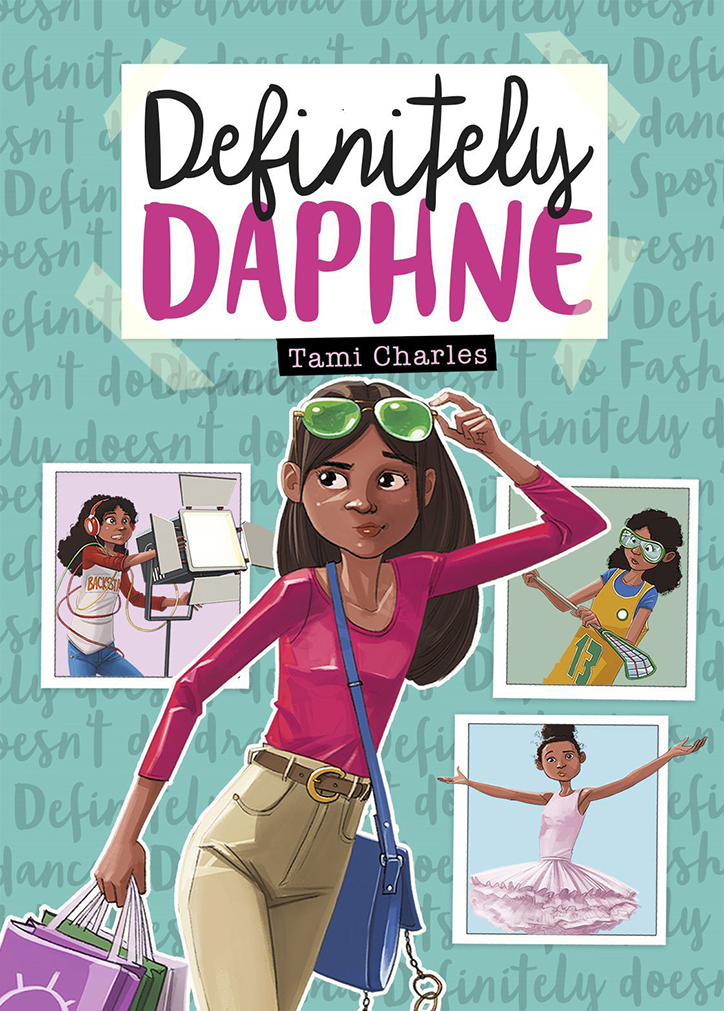 Definitely Daphne
Author: Tami Charles
Publisher: Stone Arch Books
Date: October 1
SYNOPSIS:
In front of her followers, Daphne is a hilarious, on-the-rise vlog star. But at school Daphne is the ever-skeptical Annabelle Louis, seventh-grade super geek and perennial new kid. To cope with her mom's upcoming military assignment in Afghanistan and her start at a brand new middle school, Annabelle's parents send her to a therapist. Dr. Varma insists Annabelle try stepping out of her comfort zone, hoping it will give her the confidence to make friends, which she'll definitely need once Mom is gone. Luckily there is one part of the assignment Annabelle DOES enjoy–her vlog, Daphne Doesn't, in which she appears undercover and gives hilarious takes on activities she thinks are a waste of time. She is great at entertaining her online fans, yet her classmates don't know she exists. Can Annabelle keep up the double life forever?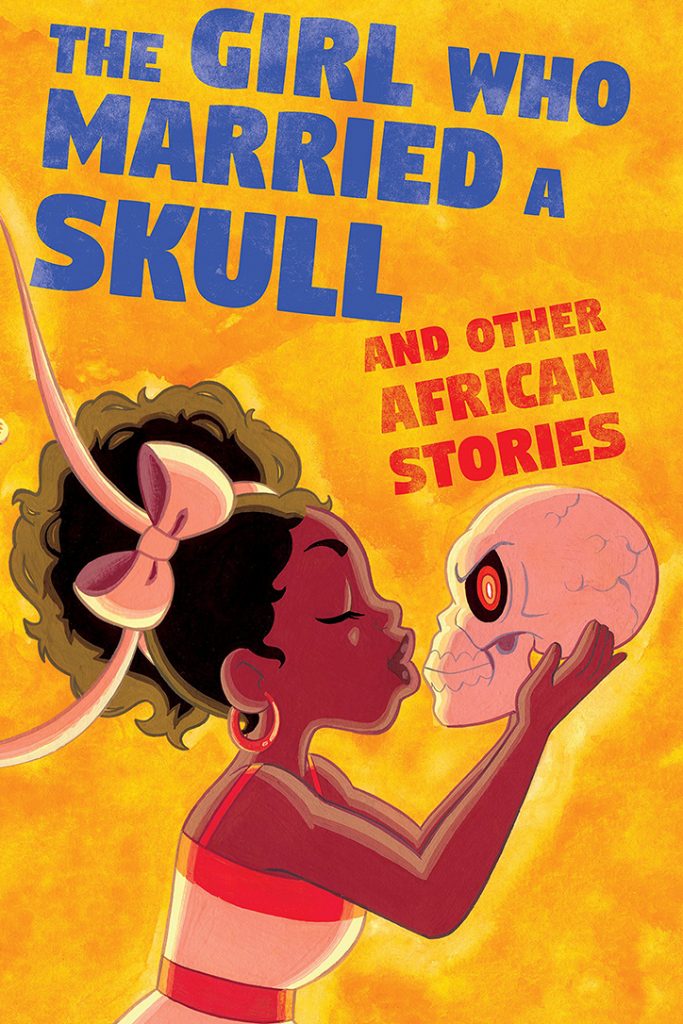 The Girl Who Married a Skull and Other African Stories
Author: Kel McDonald
Publisher: Iron Circus Comics
Date: October 1
SYNOPSIS:
Have you heard the one about the skull who borrowed body parts to pass himself off as a complete human so he could trick the village beauty into marriage? Well, what about when Frog and Snake's daughters had a play date? Okay, okay. But surely you've heard the story about the crocodiles who held a vote on whether or not to eat a man that had saved one of their lives? NO? Wow. Have we got some stories for you.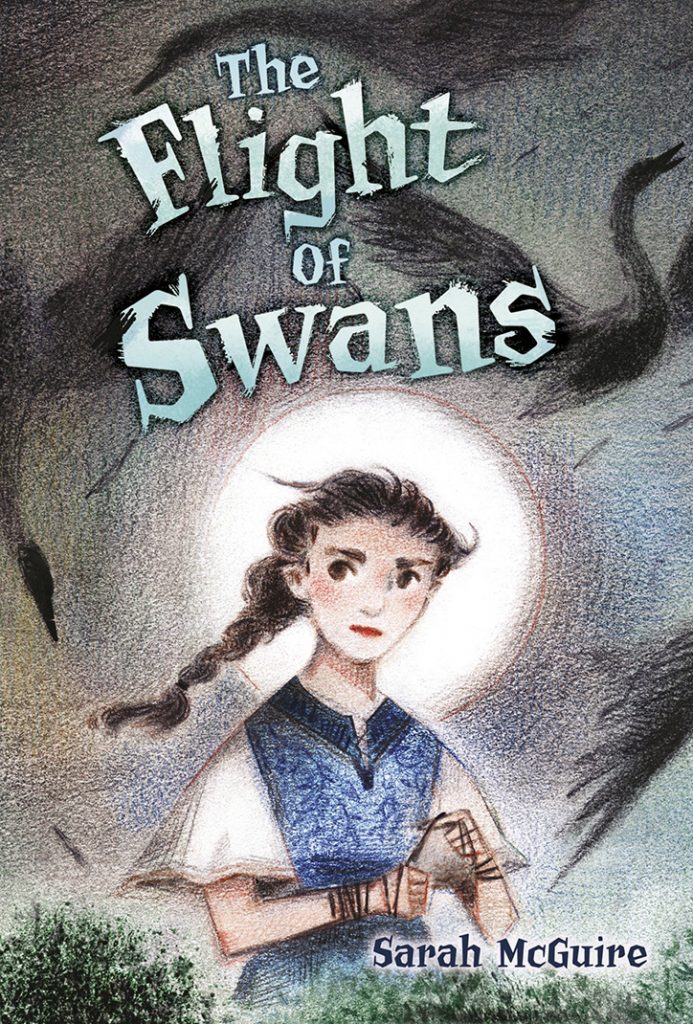 The Flight of the Swans
Author: Sarah McGuire
Publisher: Carolrhoda Books
Date: October 1
SYNOPSIS:
Based on the Brothers Grimm's fairy tale Six Swans, The Flight of Swans follows Ryn's journey to save her family and their kingdom.
Princess Andaryn's six older brothers have always been her protectors–until her father takes a new Queen, a frightening, mysterious woman who enchants the men in the royal family. When Ryn's attempt to break the enchantment fails, she makes a bitter bargain: the Queen will spare her brothers' lives if Ryn remains silent for six years.
Ryn thinks she freed her brothers, but she never thought the Queen would turn her brothers into swans. She never thought she'd have to discover the secret to undoing the Queen's spell while eluding the Otherworldly forces that hunt her. And she never thought she'd have to do it alone, without speaking a single word.
As months as years go by, Ryn learns there is more to courage than speech . . . and that she is stronger than the Queen could have ever imagined.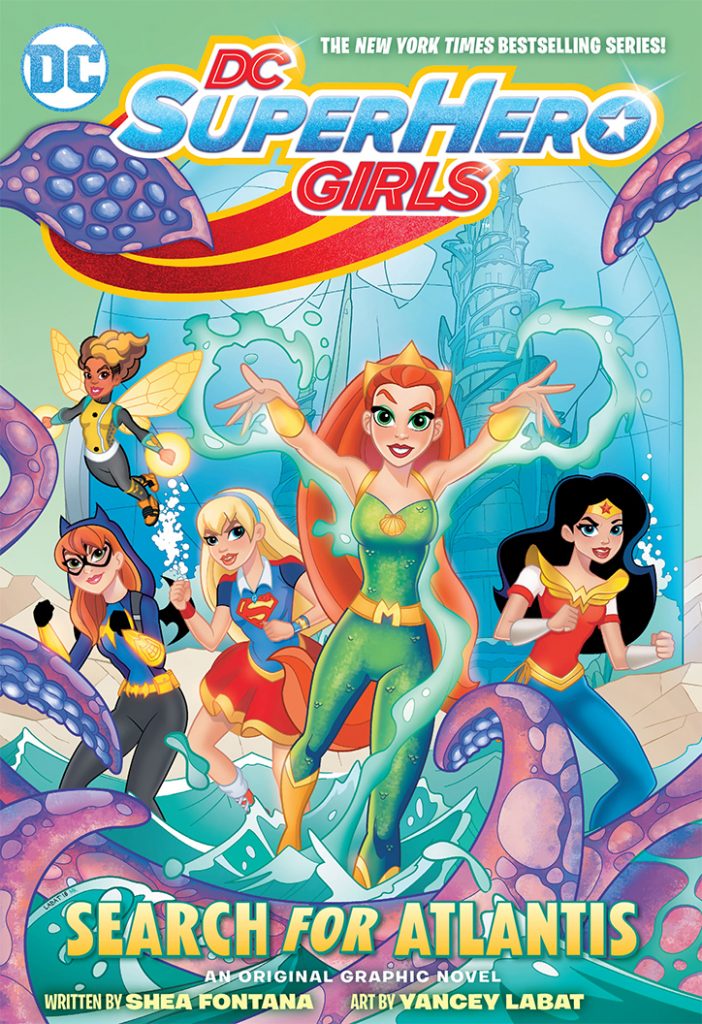 DC Super Hero Girls: Search for Atlantis
Author: Shea Fontana
Illustrator: Yancey Labat
Publisher: DC Comics
Date: October 2
YAYOMG!:
We're so excited to share that we've teamed up with DC Kids and writer Shea Fontana to bring you lots of SUPER fun facts about the latest DC Super Hero Girls graphic novel, Search for Atlantis! Click here to get your cape on and join the girls on their big adventure!
SYNOPSIS:
Mera is the new girl at Super Hero High, and when Wonder Woman takes Mera under her wing, Wonder Woman's best friend Bumblebee is overcome with jealousy. Despite her feelings, Bumblebee accompanies Mera and the Super Hero Girls on a field trip to Atlantis. But when they arrive, Atlantis is missing! Mera is horrified when they discover that Brainiac has shrunken and stolen Atlantis with the Atlanteans trapped inside! The Super Hero Girls must work together to defeat Brainiac and, along the way, Bumblebee must learn the true meaning of friendship.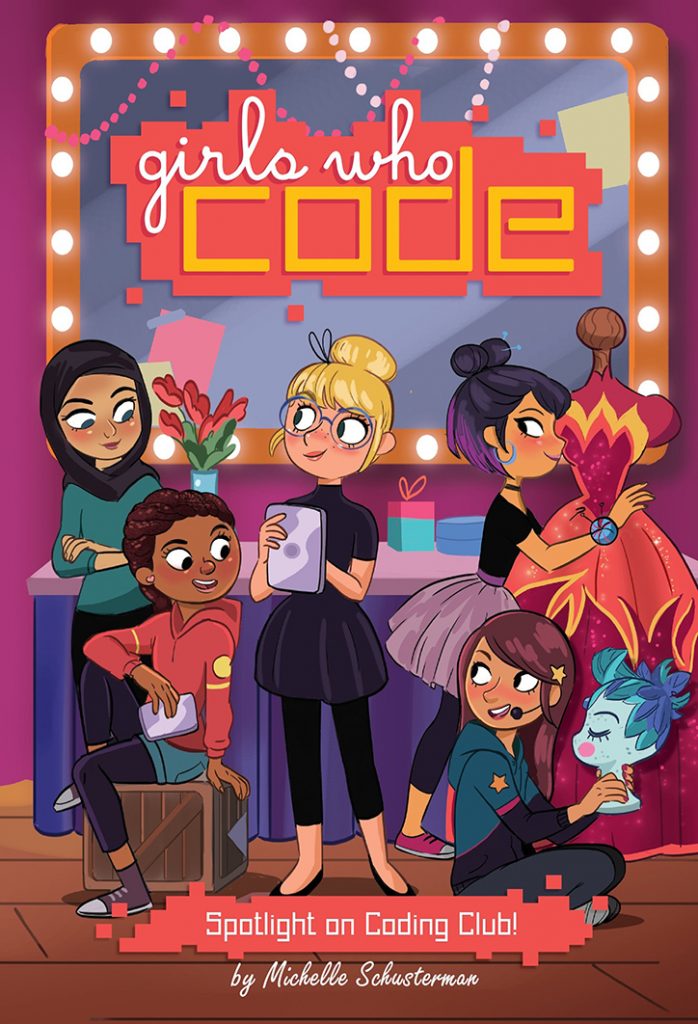 Girls Who Code: Spotlight on Coding Club
Author: Michelle Schusterman
Publisher: Penguin Workshop
Date: October 2
SYNOPSIS:
Perfect for fans of The Babysitters Club and anyone interested in computer science, this series is published in partnership with the organization Girls Who Code!
It's almost time for the talent show at school, and Erin couldn't be more excited. It's her time to take center stage! Plus, she and her friends from coding club are putting together an awesome coding program for the show.
But Erin has a big secret: she has anxiety. And when things start piling up at home and school, she starts having trouble handling everything. Her friends from coding club have always been there for her, but will they be as understanding when the going gets tough? Sometimes in coding–like in friendship–things don't go exactly as planned, but the outcome can be even better than you'd imagined.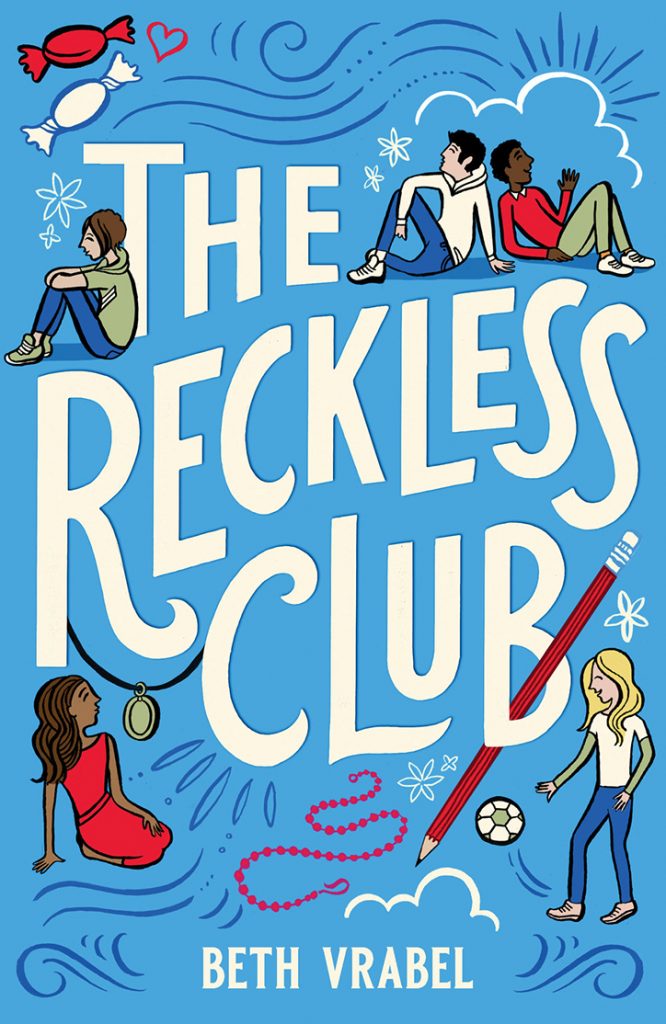 The Reckless Club
Author: Beth Vrabel
Publisher: Running Press Kids
Date: October 2
SYNOPSIS:
From award-winning author Beth Vrabel comes a new middle-grade Breakfast Club drama set in an old folks' home.
On the last day of middle school, five kids who couldn't be more different commit separate pranks, each sure they won't be caught and they can't get in trouble. They're wrong. As punishment, they each have to volunteer one beautiful summer day-the last one before school-at Northbrook Retirement and Assisted Living Home, where they'll push creamed carrots into toothless mouths, perform the world's most pathetic skit in front of residents who won't remember it anyway, hold gnarled hands of peach fuzzed old ladies who relentlessly push hard candies, and somehow forge a bond with each other that has nothing to do with what they've done and everything to do with who they're becoming. All the action takes place in the course of this one day, with each chapter one hour of that day, as the five kids reveal what they've done, why they did it, and what they're going to do now.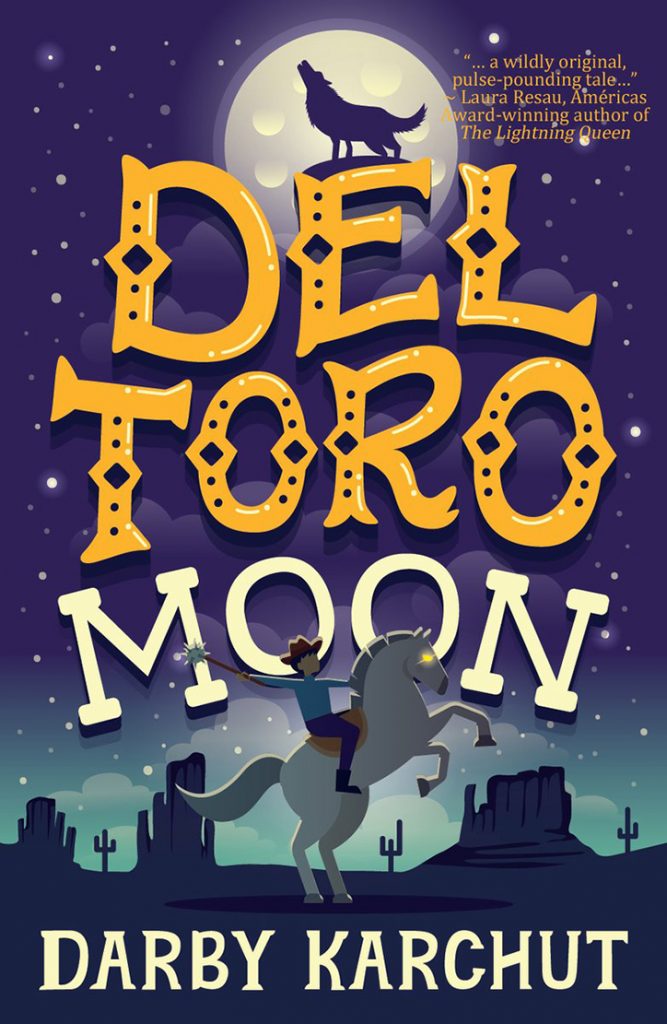 Del Toro Moon
Author: Darby Karchut
Publisher: Owl Hollow Press
Date: October 2
SYNOPSIS:
"Ride hard, swing hard, and take out as many of those creepy critters as you can."
Twelve year old Matt Del Toro is the greenest greenhorn in his family's centuries-old business: riding down and destroying wolf-like monsters, known as skinners. Now, with those creatures multiplying, both in number and ferocity, Matt must saddle up and match his father's skills at monster whacking. Odds of doing that? Yeah, about a trillion to one. Because Matt's father is the legendary Javier Del Toro—hunter, scholar, and a true caballero: a gentleman of the horse.
Luckily, Matt has twelve hundred pounds of backup in his best friend—El Cid, an Andalusian war stallion with the ability of human speech, more fighting savvy than a medieval knight, and a heart as big and steadfast as the Rocky Mountains.
Serious horse power.
Those skinners don't stand a chance.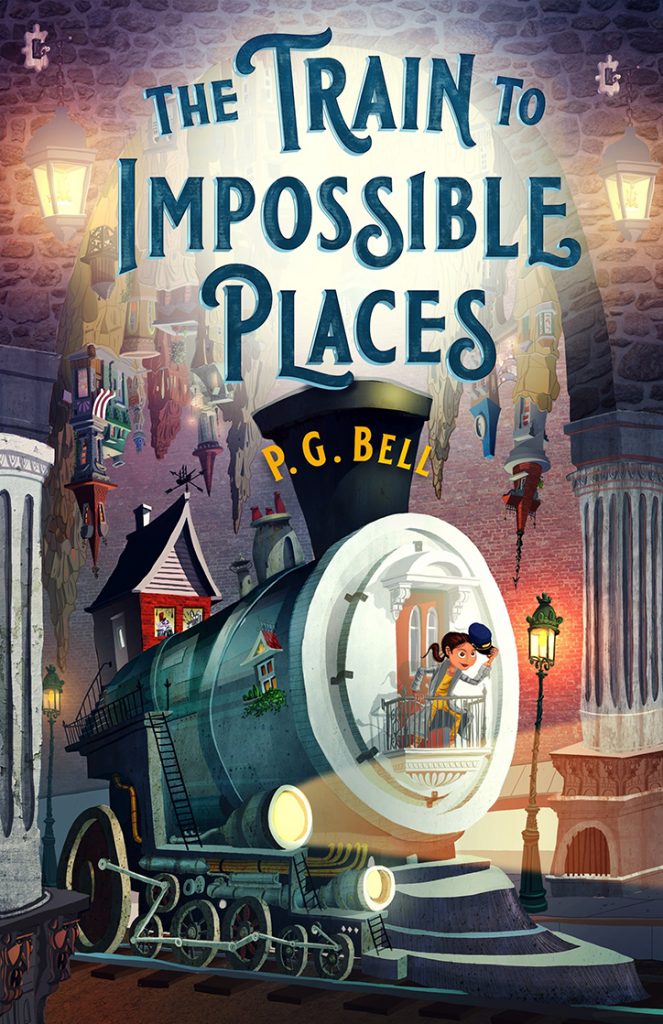 The Train to Impossible Places: A Cursed Delivery
Author: P.G. Bell
Publisher: Feiwel and Friends
Date: October 2
SYNOPSIS:
A nonstop middle-grade fantasy adventure, The Train to Impossible Places by debut author P. G. Bell is as fun as it is full of heart, and the first book of a planned trilogy.
A train that travels through impossible places. A boy trapped in a snow globe. And a girl who's about to go on the adventure of a lifetime.
The Impossible Postal Express is no ordinary train. It's a troll-operated delivery service that runs everywhere from ocean-bottom shipwrecks, to Trollville, to space.
But when this impossible train comes roaring through Suzy's living room, her world turns upside down. After sneaking on board, Suzy suddenly finds herself Deputy Post Master aboard the train, and faced with her first delivery―to the evil Lady Crepuscula.
Then, the package itself begs Suzy not to deliver him. A talking snow globe, Frederick has information Crepuscula could use to take over the entire Union of Impossible Places. But when protecting Frederick means putting her friends in danger, Suzy has to make a difficult choice―with the fate of the entire Union at stake.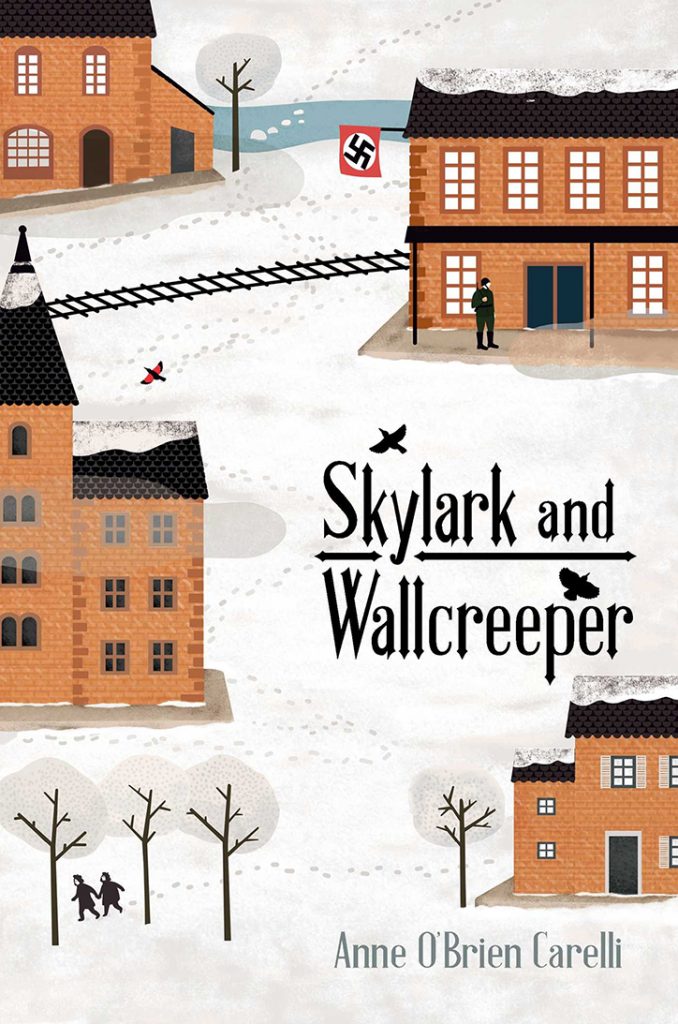 Skylark and Wallcreeper
Author: Anne O'Brien Carelli
Publisher: Yellow Jacket
Date: October 2
SYNOPSIS:
While helping her granny Collette evacuate to a makeshift shelter in Brooklyn during Superstorm Sandy, Lily uncovers secrets of her grandmother's past as a member of the French Resistance during WWII.
Queens, 2012.
Hurricane Sandy is flooding New York City, and Lily is at a nursing home with her grandmother, Collette. Lily visits Collette often, as she is beginning to lose her memories. When the National Guard shows up to evacuate the building and take them to safety at the Park Slope Armory in Brooklyn, Lily's granny suddenly produces a red box she's hidden in a closet for years. Once they get to safety, Lily opens the box, where she finds an old, beautiful Montblanc pen. Granny tells Lily that the pen is very important and that she has to take care of it, as well as some letters written in French.
But Lily loses the pen in the course of helping other nursing home residents, and as she searches the city trying to find it, she learns more about her grandmother's past in France and begins to uncover the significance of the pen with the help of her best friend, a quirky pen expert, and a larger-than-life, off-Broadway understudy. Told in alternating sections (2012 and 1944), this engaging book explores a deep friendship during difficult times and the importance of family.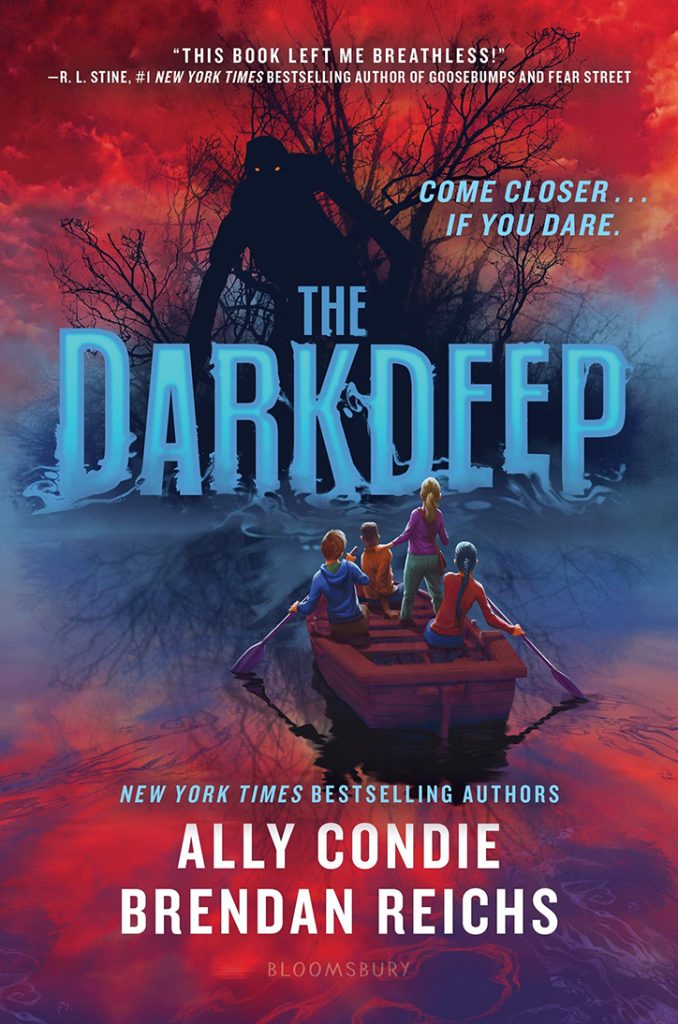 The Darkdeep
Authors: Ally Condie and Brendan Reichs
Publisher: Bloomsbury Children's Books
Date: October 2
SYNOPSIS:
When a bullying incident sends twelve-year-old Nico Holland over the edge of a cliff into the icy waters of Still Cove, where no one ever goes, friends Tyler and Ella – and even 'cool kid' Opal -rush to his rescue… only to discover an island hidden in the swirling mists below.
Shrouded by dense trees and murky tides, the island appears uninhabited, although the kids can't quite shake the feeling that something about it is off. Their suspicions grow when they stumble upon an abandoned houseboat with an array of curiosities inside: odd-looking weapons, unnerving portraits, maps to places they've never heard of, and a glass jar containing something completely unidentifiable.
As the group delves deeper into the unknown, their discoveries – and their lives -begin to intertwine in weird and creepy ways. Something ancient has awakened… and it knows their wishes and dreams – and their darkest, most terrible secrets. Do they have what it takes to face the shadowy things that lurk within their own hearts?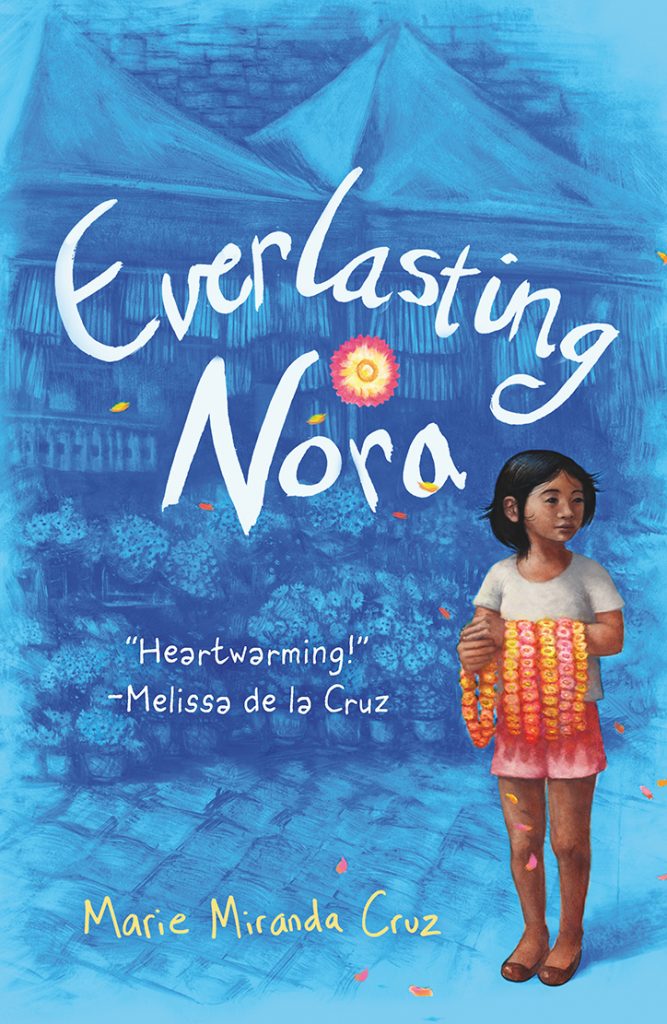 Everlasting Nora
Author: Marie Miranda Cruz
Publisher: Starscape
Date: October 2
SYNOPSIS:
An uplifting middle-grade debut about perseverance against all odds, Marie Miranda Cruz's debut Everlasting Nora follows the story of a young girl living in the real-life shanty town inside the Philippines' North Manila Cemetery.
After a family tragedy results in the loss of both father and home, 12-year-old Nora lives with her mother in Manila's North Cemetery, which is the largest shanty town of its kind in the Philippines today.
When her mother disappears mysteriously one day, Nora is left alone.
With help from her best friend Jojo and the support of his kindhearted grandmother, Nora embarks on a journey riddled with danger in order to find her mom. Along the way she also rediscovers the compassion of the human spirit, the resilience of her community, and everlasting hope in the most unexpected places.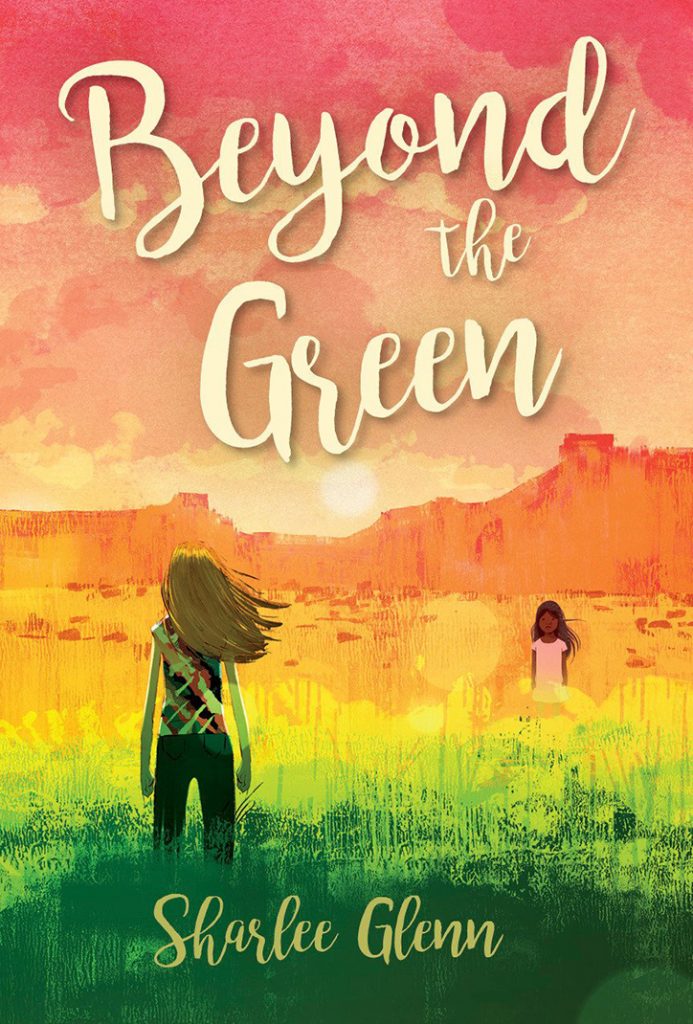 Beyond the Green
Author: Sharlee Mullins Glenn
Publisher: Charlesbridge Publishing
Date: October 2
SYNOPSIS:
In this semi-autographical coming-of-age story set in 1979, Britta has just found out that her foster sister, Dori, is going back to live with her birth mother on the Uintah-Ouray Indian Reservation in Utah. But Britta isn't going to give up her little sister easily.
Eleven-year-old Britta's big Mormon family took in little Dori–a member of the Ute tribe–as a baby. Now, four years later, Dori's birth mother, Irene, is ready to take Dori back. Blunt and feisty, Britta is filled with anger. How can Irene claim Dori when she's been gone all this time? Britta will stop at nothing to keep her sister, even if it means running away. Hard as it is, though, she begins to see beyond her own biases, beyond the green of her little farming community, and beyond her own ideas of what makes a family.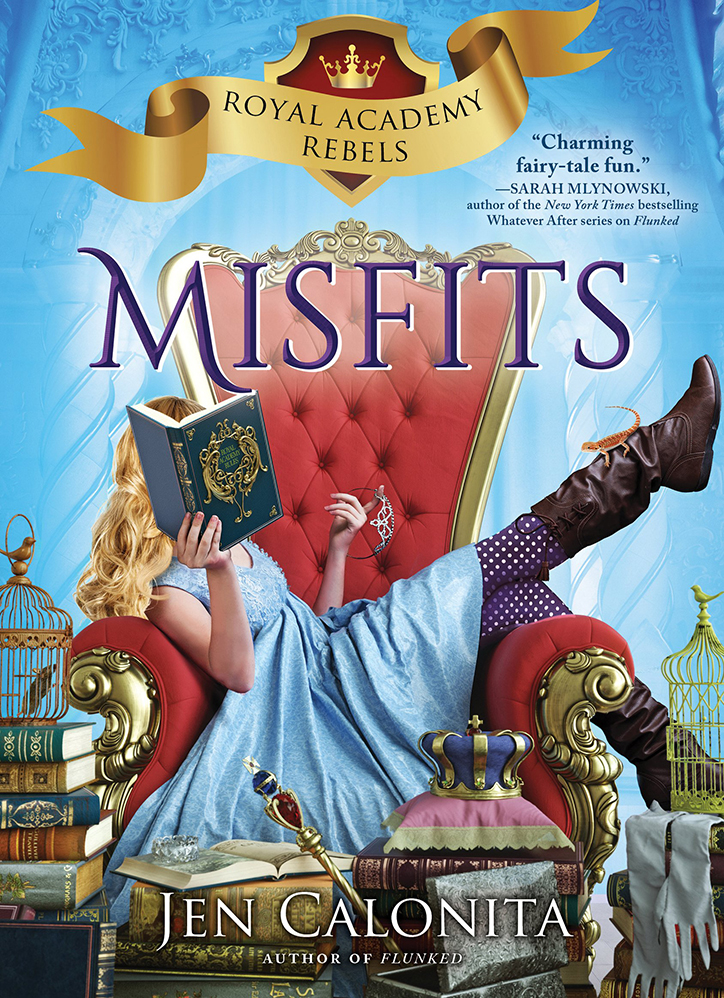 Royal Academy Rebels: Misfits
Author: Jen Calonita
Publisher: Sourcebooks Jabberwocky
Date: October 2
SYNOPSIS:
A brand new series from Jen Calonita, set in the world of Fairy Tale Reform School! Not everyone born royal is meant to rule…
In the magical fairytale kingdom of Enchantasia, becoming a legendary Prince or Princess doesn't happen overnight. Enter Royal Academy, the training ground for the fairytale leaders of tomorrow!
But reluctant-future-princess and new-student Devin has some reservations about RA, especially when it comes to the Headmistress. Olivina seems obsessed with preparing students for possible villain attacks. But when Devin asks when they're going to learn how to actually rule a kingdom, Olivina becomes enraged. Something isn't right with this lady, and what Devin discovers could change the fairytale world forever…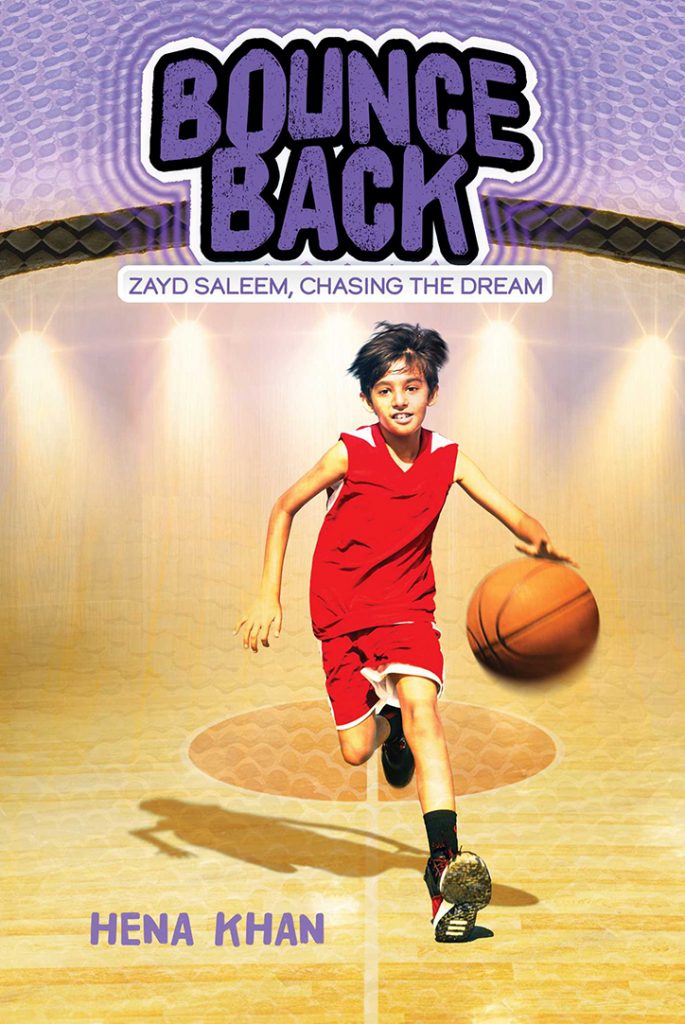 Zayd Saleem, Chasing the Dream: Bounce Back
Author: Hena Khan
Publisher: Salaam Reads
Date: October 2
SYNOPSIS:
From the critically acclaimed author of Amina's Voice comes the third book in an exciting middle grade series about a scrawny fourth-grader with big dreams of basketball stardom.
Zayd has a plan. He's ready to take the reins as team captain of the Gold Team.
But when an injury leaves him on the sidelines, his plans get derailed. Can Zayd learn what it means to be a leader if he's not the one calling the shots?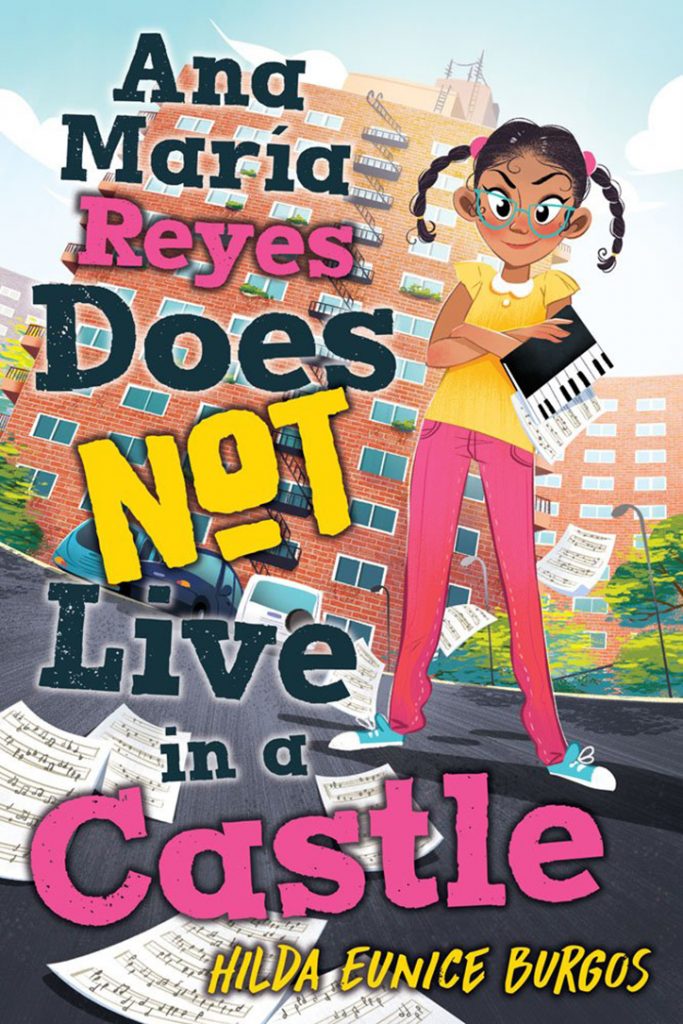 Ana Maria Reyes Does Not Live in a Castle
Author: Hilda Eunice Burgos
Publisher: Tu Books
Date: October 2
SYNOPSIS:
Her last name may mean "kings," but Ana Maria Reyes REALLY does not live in a castle. Rather, she's stuck in a tiny apartment with two parents (way too lovey-dovey), three sisters (way too dramatic), everyone's friends (way too often), and a piano (which she never gets to practice). And when her parents announce a new baby is coming, that means they'll have even less time for Ana Maria.
Then she hears about the Eleanor School, New York City's best private academy. If Ana Maria can win a scholarship, she'll be able to get out of her Washington Heights neighborhood school and achieve the education she's longed for. To stand out, she'll need to nail her piano piece at the upcoming city showcase, which means she has to practice through her sisters' hijinks, the neighbors' visits, a family trip to the Dominican Republic . . . right up until the baby's birth! But some new friends and honest conversations help her figure out what truly matters, and know that she can succeed no matter what. Ana Maria Reyes may not be royal, but she's certain to come out on top.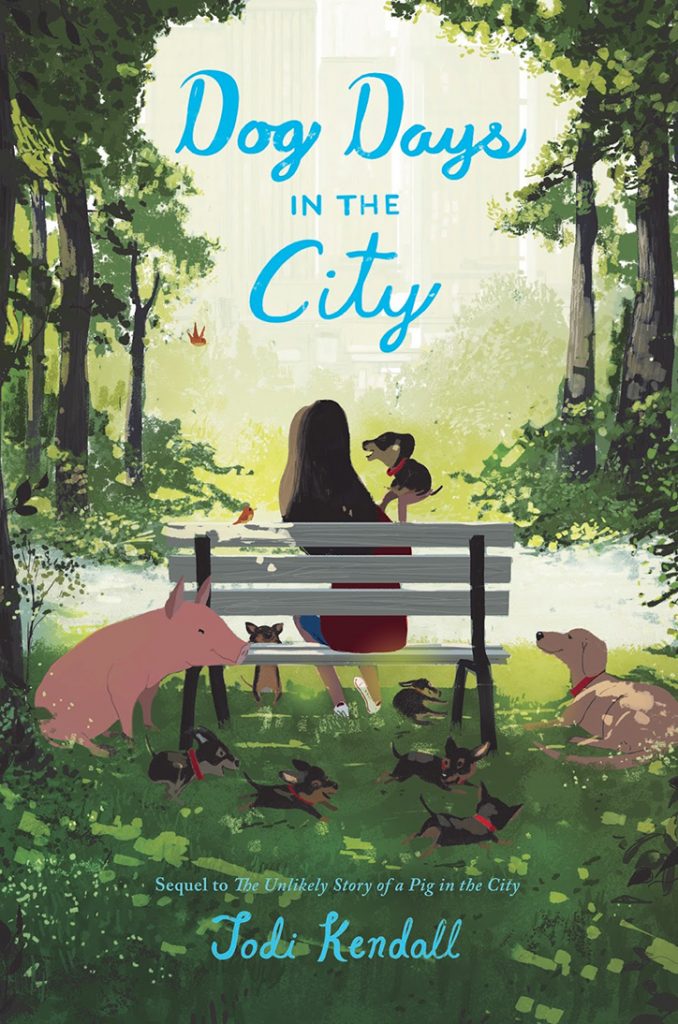 Dog Days in the City
Author: Jodi Kendall
Publisher: HarperCollins Children's Books
Date: October 2
SYNOPSIS:
Twelve-year-old Josie must find forever homes for seven rambunctious foster puppies in this heartwarming sequel to The Unlikely Story of a Pig in the City, which the Bulletin of the Center for Children's Books called "a compelling story that will appeal to the animal fans who loved The One and Only Ivan."
Anytime Josie Shilling's large family gets too chaotic, volunteering at the local animal clinic is the one place she can escape—and she loves working with the animals. But when a box mysteriously appears on the clinic's front steps, Josie suddenly becomes responsible for seven adorable puppies!
Taking care of her pig, Hamlet, last fall was a bit harder than she thought. So how is she ever going to handle a whole litter of mischievous pups and find the right homes for them all? This summer will bring big changes for Josie as she learns about growing up, letting go, and loving your pack no matter what.
Dog Days in the City is a heartwarming blend of coming-of-age and animal friendship story that is perfect for fans of Ann M. Martin's Rain Reign, Joan Bauer's Almost Home, and Barbara O'Connor's Wish.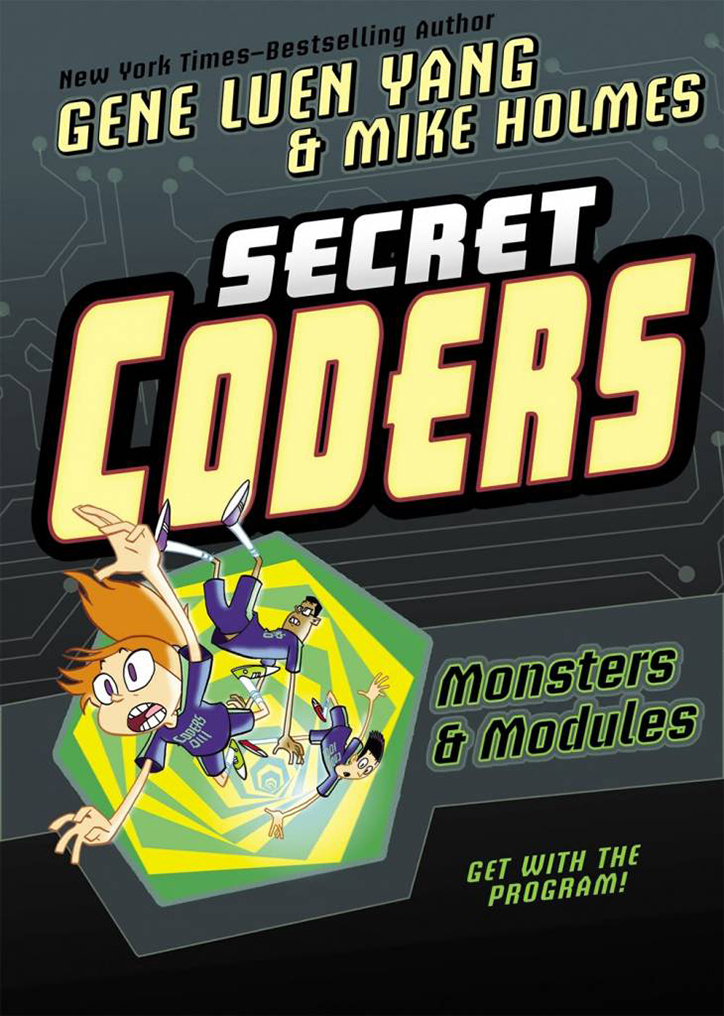 Secret Coders: Monsters & Modules
Author: Gene Luen Yang
Illustrator: Mike Holmes
Publisher: First Second
Date: October 2
SYNOPSIS:
The final volume in a series that combines logic puzzles and basic coding instruction with a mystery plot!
The Coders always knew their programming skills would take them far, but they never guessed they would take them to another dimension! Or to be accurate, one dimension less—to save humanity, Hopper, Eni, and Josh must travel to Flatland, a dangerous two-dimensional world ruled by polygons. If they can return home safely with a turtle of light, they might just stand a chance in their final showdown with Dr. One-Zero!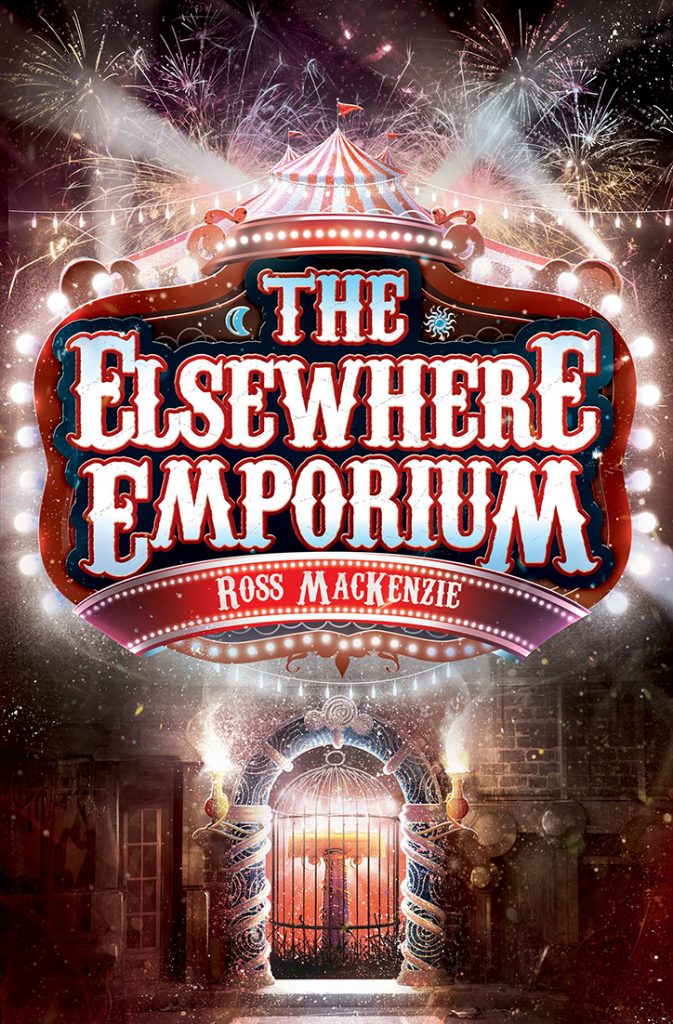 The Elsewhere Emporium
Author: Ross MacKenzie
Publisher: Kelpies
Date: October 2
SYNOPSIS:
The Nowhere Emporium has been stolen.
The shop from nowhere has vanished without a trace. Will it ever reappear?
As they search for the lost Emporium, Daniel and Ellie encounter magical bookshops, deserted islands in the dead of night, and an array of magicians (both dead and alive). Meanwhile, a dangerous force is attacking the Emporium from the inside, waiting for a chance to break free.
In this highly anticipated sequel to the award-winning Nowhere Emporium, readers will once again be transported into a magical realm where imagination is power and anything is possible. Loyal fans will be astonished by the new wonders beyond the Emporium's doors as the gripping mystery unfolds.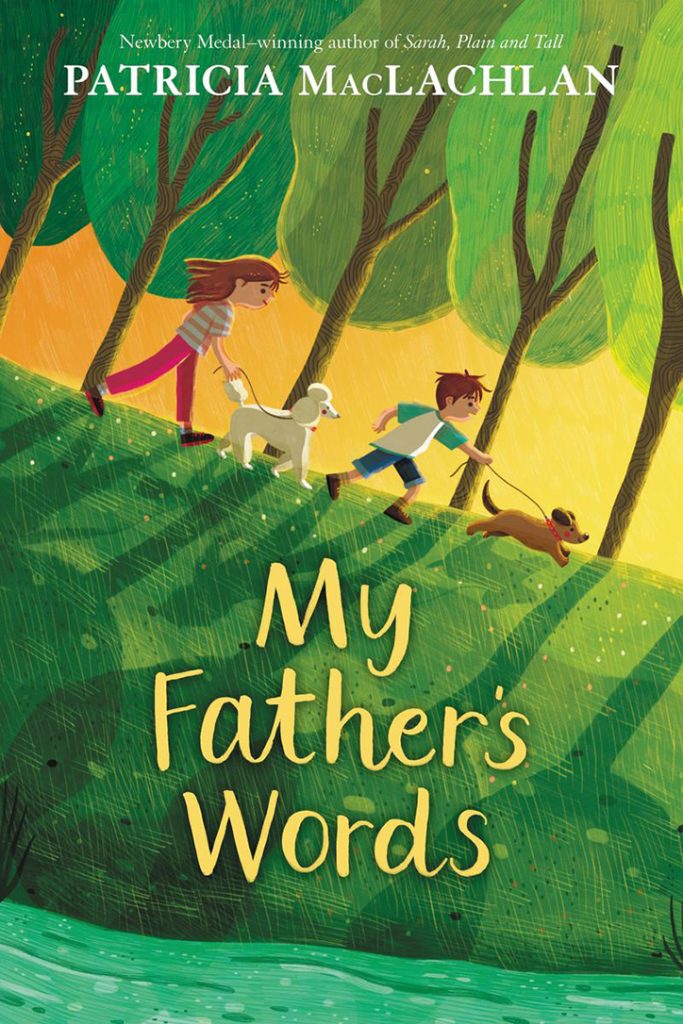 My Father's Words
Author: Patricia MacLachlan
Publisher: Katherine Tegen Books
Date: October 2
SYNOPSIS:
Declan O'Brien always had a gentle word to share, odd phrases he liked to repeat, and songs to sing while he played basketball. His favorite song was "Dona Nobis Pacem" "Grant Us Peace." His family loved him deeply and always knew they were loved in return.
But a terrible accident one day changes their lives forever, and Fiona and Finn O'Brien are left without a father. Their mother is at a loss. What words are there to guide them through such overwhelming grief?
At the suggestion of their friend Luke, Fiona and Finn volunteer at an animal rescue shelter where they meet two sweet dogs who are in need of comfort, too. Perhaps with time, patience, and their father's gentle words in their hearts, hope will spark once more.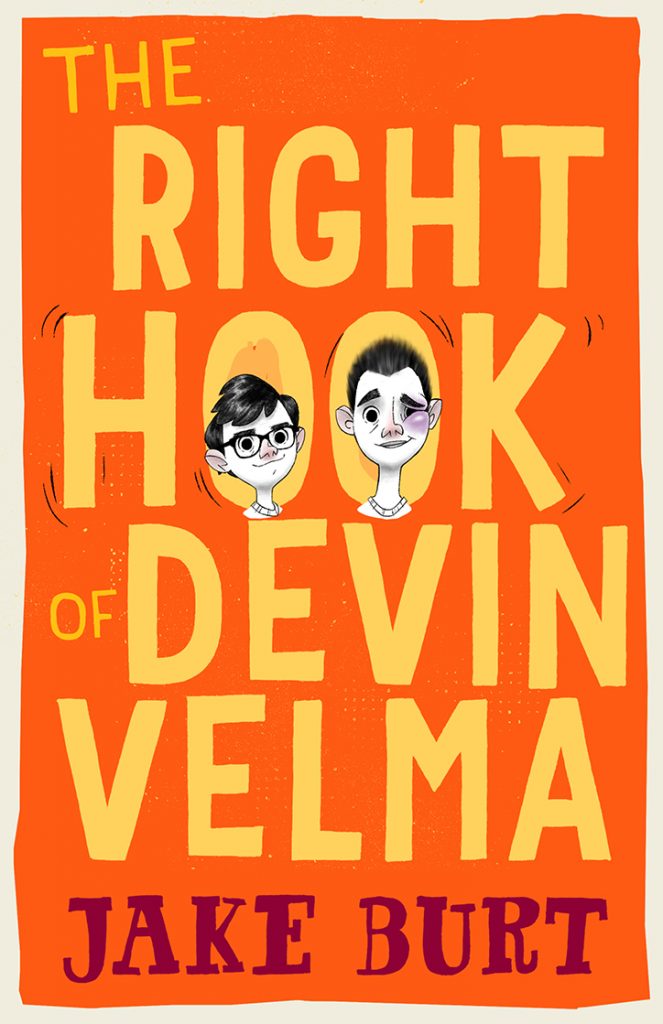 The Right Hook of Devin Velma
Author: Jake Burt
Publisher: Feiwel and Friends
Date: October 2
SYNOPSIS:
From the author of Greetings from Witness Protection! comes another unforgettable middle-grade novel about friendship and family.
Devin wants to hit it big on the internet by pulling a stunt at an NBA game–one the entire nation will be watching. Addison can't turn Devin down, but he can barely manage talking to his teachers without freezing up. How's he supposed to handle the possibility of being a viral sensation?
Addi's not sure why Devin is bent on pulling off this almost-impossible feat. Maybe it has something to do with Devin's dad's hospital bills. Maybe it all goes back to the Double-Barreled Monkey Bar Backflip of Doom. Or maybe it's something else entirely. No matter what, though, it's risky for both of them, and when the big day finally comes, Devin's plan threatens more than just their friendship.
With memorable protagonists and a wonderful supporting cast, The Right Hook of Devin Velma is a one-of-kind knockout in middle-grade fiction.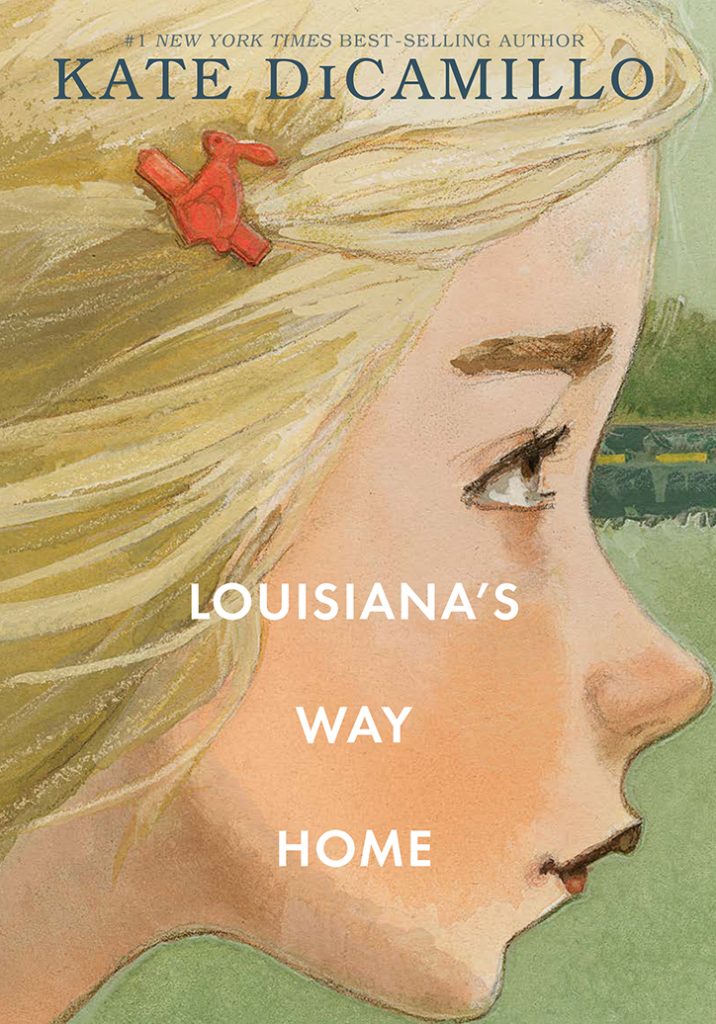 Louisiana's Way Home
Author: Kate DiCamillo
Publisher: Candlewick Press
Date: October 2
SYNOPSIS:
From two-time Newbery Medalist Kate DiCamillo comes a story of discovering who you are — and deciding who you want to be.
When Louisiana Elefante's granny wakes her up in the middle of the night to tell her that the day of reckoning has arrived and they have to leave home immediately, Louisiana isn't overly worried. After all, Granny has many middle-of-the-night ideas. But this time, things are different. This time, Granny intends for them never to return. Separated from her best friends, Raymie and Beverly, Louisiana struggles to oppose the winds of fate (and Granny) and find a way home. But as Louisiana's life becomes entwined with the lives of the people of a small Georgia town — including a surly motel owner, a walrus-like minister, and a mysterious boy with a crow on his shoulder — she starts to worry that she is destined only for good-byes. (Which could be due to the curse on Louisiana's and Granny's heads. But that is a story for another time.)
Called "one of DiCamillo's most singular and arresting creations" by The New York Times Book Review, the heartbreakingly irresistible Louisiana Elefante was introduced to readers in Raymie Nightingale — and now, with humor and tenderness, Kate DiCamillo returns to tell her story.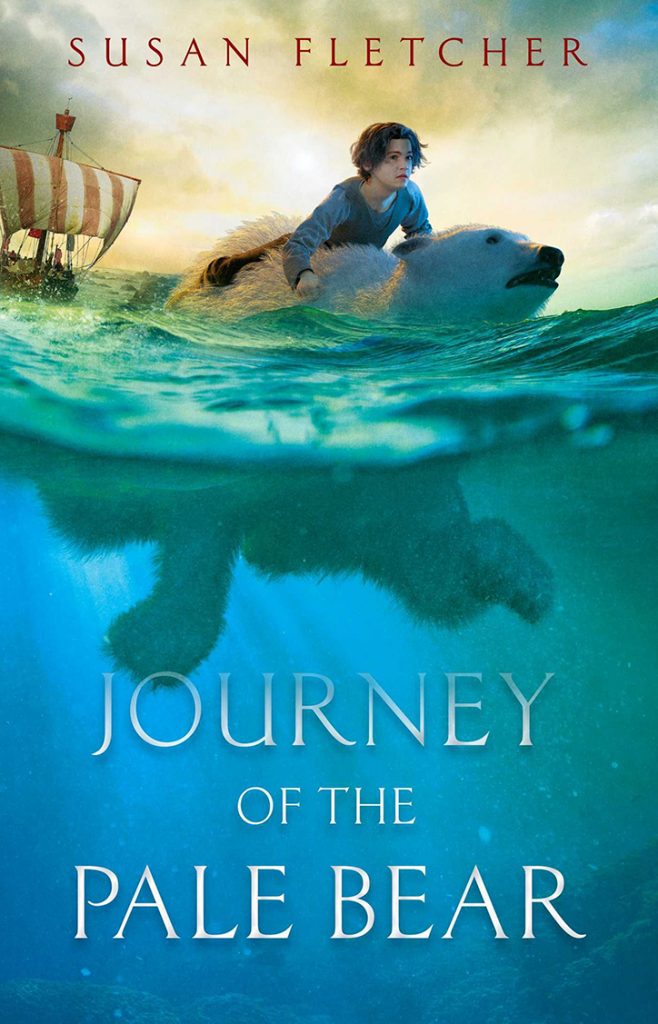 Journey of the Pale Bear
Author: Susan Fletcher
Publisher: Margaret K. McElderry Books
Date: October 2
SYNOPSIS:
The polar bear is a royal bear, a gift from the King of Norway to the King of England. The first time Arthur encounters the bear, he is shoved in her cage as payback for stealing food. Restless and deadly, the bear terrifies him. Yet, strangely, she doesn't harm him—though she has attacked anyone else who comes near. That makes Arthur valuable to the doctor in charge of getting the bear safely to London. So Arthur, who has run away from home, finds himself taking care of a polar bear on a ship to England.
Tasked with feeding and cleaning up after the bear, Arthur's fears slowly lessen as he begins to feel a connection to this bear, who like him, has been cut off from her family. But the journey holds many dangers, and Arthur knows his own freedom—perhaps even his life—depends on keeping the bear from harm. When pirates attack and the ship founders, Arthur must make a choice—does he do everything he can to save himself, or does he help the bear to find freedom?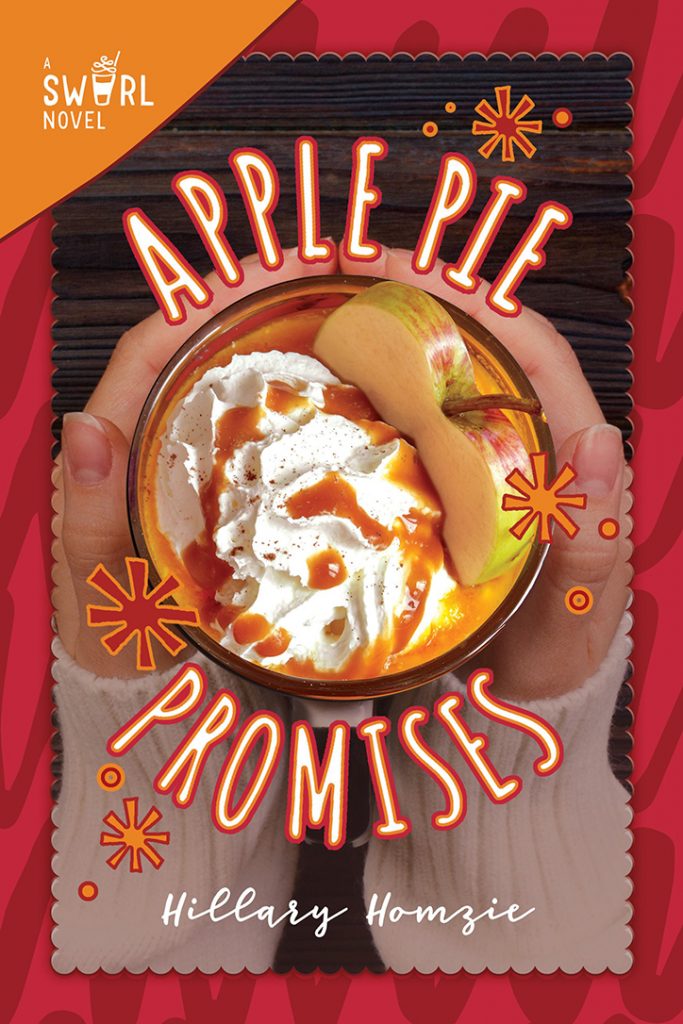 Apple Pie Promises
Author: Hillary Homzie
Publisher: Sky Pony Press
Date: October 2
SYNOPSIS:
Lily has lived with her mom since her parents got divorced several years ago, and her dad has recently remarried to a woman with a daughter her age named Hannah. But now, Lily's mom has gotten a once-in-a-lifetime work opportunity in Africa and she'll be gone for a year, so Lily is moving in with her dad–and new stepmom and new stepsister. It'll be as easy as apple pie, right?
Wrong. Lily promises her dad that she'll try to get along with everyone, but she is not happy about it. Her stepmom is nice, but she's no replacement for her real mom, and Lily feels like she barely gets any one-on-one time with her dad anymore.
The real problem, though, is Hannah. What starts out as tension between the new stepsisters becomes a full-on war, both at home and at school. Harmless pranks turn into total sabotage. Can Lily survive the year–or is her family fractured beyond repair?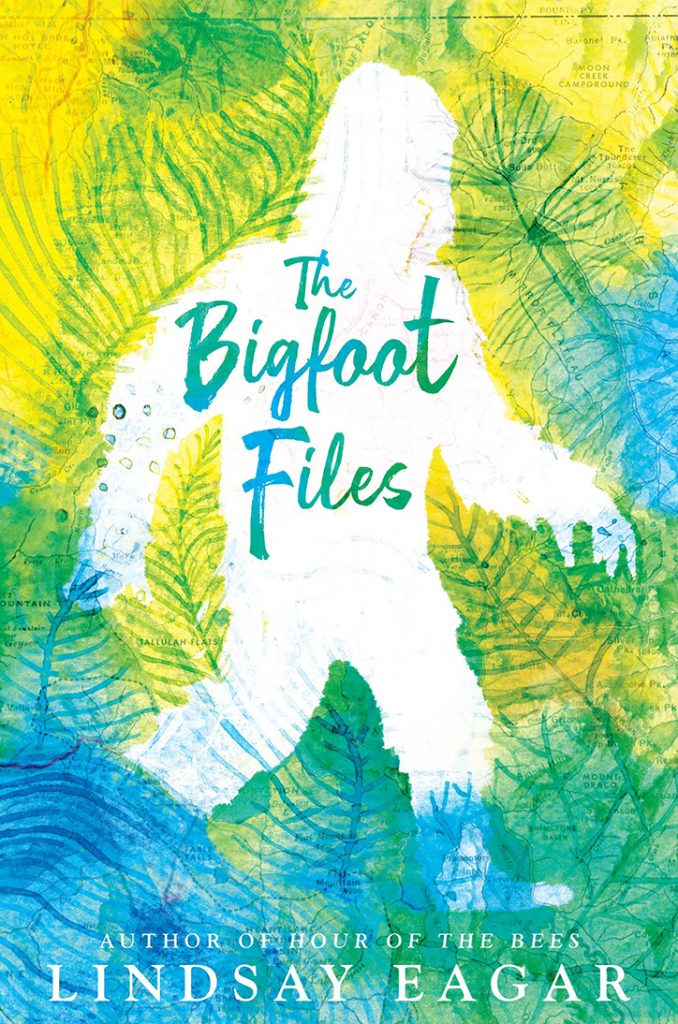 The Bigfoot Files
Author: Lindsay Eagar
Publisher: Candlewick Press
Date: October 9
SYNOPSIS:
From the author of Hour of the Bees comes another captivating story that deftly blurs the line between reality and magic — and will leave you wondering What if?
The Loch Ness Monster. The Frogman. Bigfoot. Twelve-year-old Miranda Cho used to believe in it all, used to love poring over every strange footprint, every stray hair, everything that proved that the world was full of wonders. But that was before her mother's obsession with monsters cost Miranda her friends and her perfect school record, before Miranda found the stack of unopened bills and notices of foreclosure in the silverware drawer. Now the fact that her mom's a cryptozoologist doesn't seem wonderful — it's embarrassing and irresponsible, and it could cost them everything. So Miranda agrees to go on one last creature hunt, determined to use all her scientific know-how to prove to her mother, once and for all, that Bigfoot isn't real. Then her mom will have no choice but to grow up and get a real job — one that will pay the mortgage and allow Miranda to attend the leadership camp of her dreams. But when the trip goes horribly awry, will it be Miranda who's forced to question everything she believes?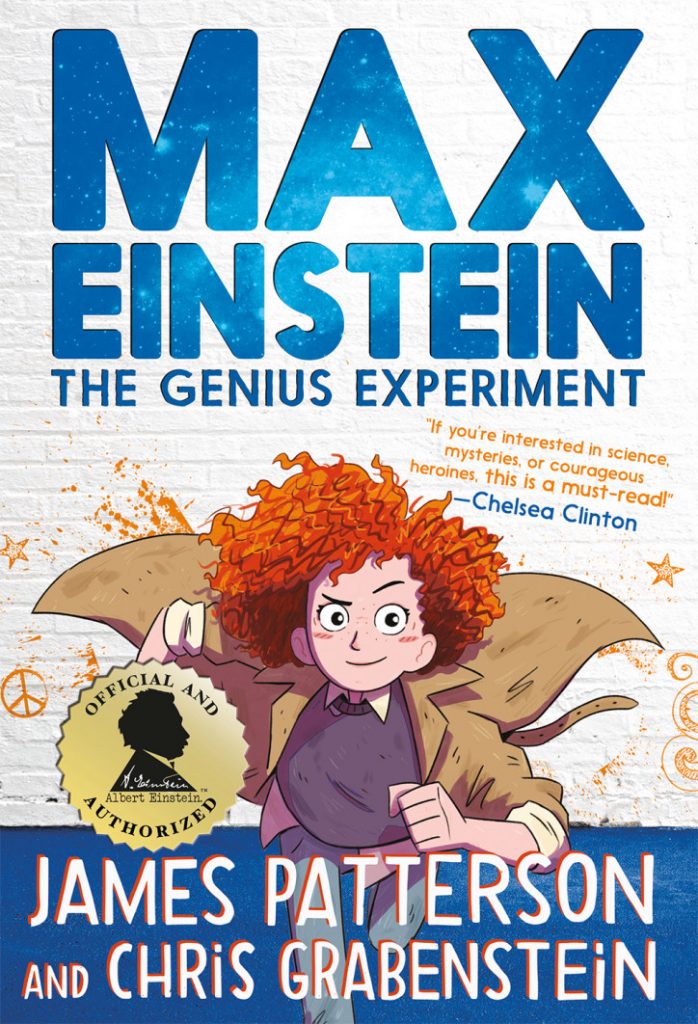 Max Einstein: The Genius Experiment
Authors: James Patterson and Chris Grabenstein
Illustrator: James Lancett
Publisher: Jimmy Patterson
Date: October 8
SYNOPSIS:
Albert Einstein + James Patterson = A Must Read!
The world's #1 bestselling author has teamed up with the world's most famous genius to entertain, educate and inspire a generation of kids – with the first and only kids' book series officially approved by the Albert Einstein Archives.
Twelve-year-old orphan Max Einstein (like Albert Einstein himself) is not your typical genius. Max hacks the computer system at NYU in order to attend college courses (even though she hates tests), builds homemade inventions to help the homeless, and plays speed chess in the park. Her not-so-normal life is crazy but predictable until…
Max is recruited by a mysterious organization! Their mission: solve some of the world's toughest problems using science. She's helped by a diverse group of young geniuses from around the globe as they invent new ways to power the farthest reaches of the planet. But that's only if the sinister outfit known only as The Corporation doesn't get to her first…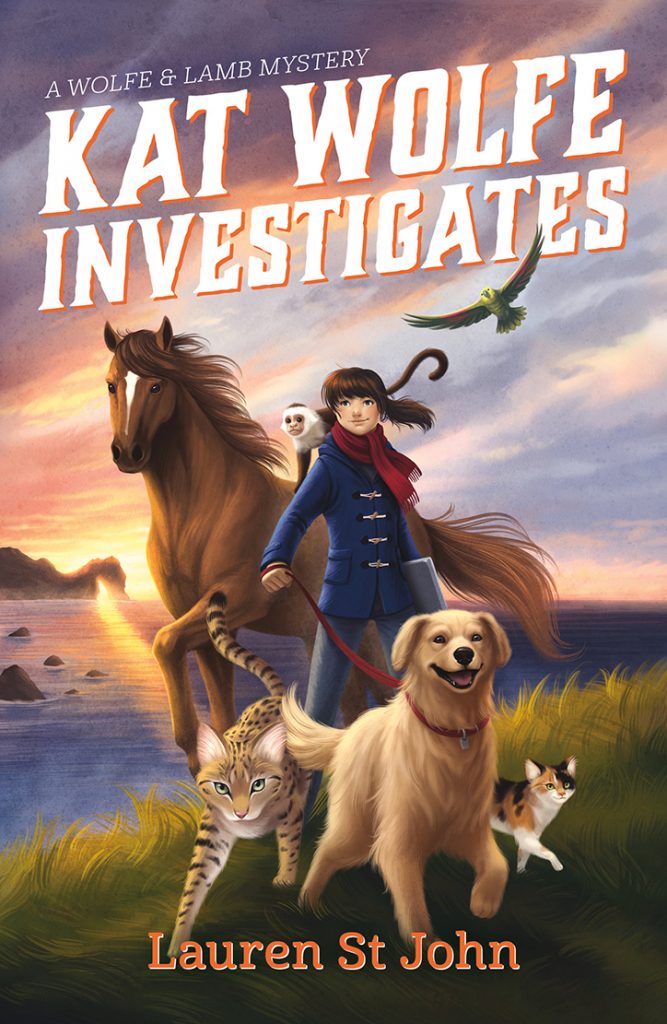 Kat Wolfe Investigates
Author: Lauren St. John
Publisher: Farrar, Straus, and Giroux
Date: October 9
SYNOPSIS:
When twelve-year-old Kat Wolfe starts a pet-sitting agency, she soon finds herself unraveling a mystery, in this first book of a new middle-grade series from award-winning author Lauren St. John.
After a break-in at their London home, Kat Wolfe and her veterinarian mum decide it's time to move to the country. Dr. Wolfe's new job on England's Jurassic Coast comes with a condition: They have to adopt Tiny, a huge Savannah who resists Kat's best attempts at cat whispering. Kat starts a pet-sitting agency to make pocket money, but then the owner of her first client, an Amazon parrot, vanishes from his gadget-filled mansion. Only one person shares Kat's conviction that he's the victim of foul play: Harper Lamb, an American girl laid up with two broken legs thanks to her racehorse. Kat and Harper team up, but what starts out as mystery-solving fun turns deadly for the duo. When all clues point to a nearby army base, can they count on their unruly animal friends to save the day—and their lives?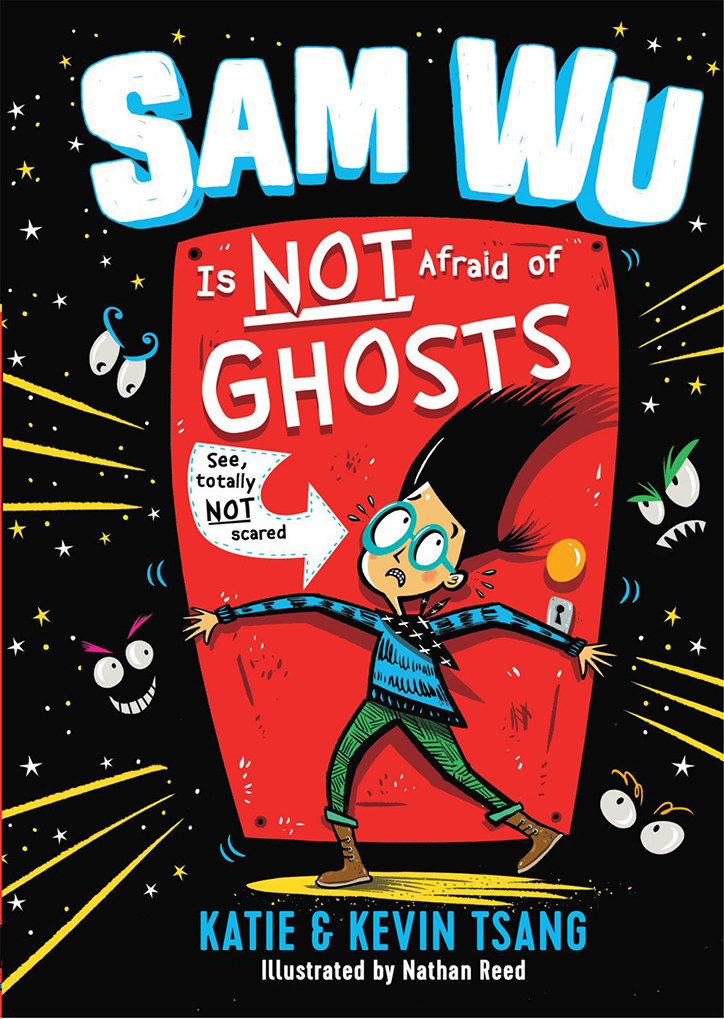 Sam Wu is Not Afraid of Ghosts
Authors: Katie Tsang and Kevin Tsang
Illustrator: Nathan Reed
Publisher: Sterling Children's Books
Date: October 9
SYNOPSIS:
Don't call him scaredy-cat Sam, because Sam Wu IS NOT AFRAID of ghosts! Except . . . he totally is. Can he conquer his fear by facing the ghost that lives in the walls of his house?

After an unfortunate (and very embarrassing) incident in the Space Museum, Sam goes on a mission to prove to the school bully, and all his friends, that he's not afraid of anything—just like the heroes on his favorite show, Space Blasters. And when it looks like his house is haunted, Sam gets the chance to prove how brave he can be. A funny, touching, and charming story of ghost hunting, escaped pet snakes, and cats with attitude!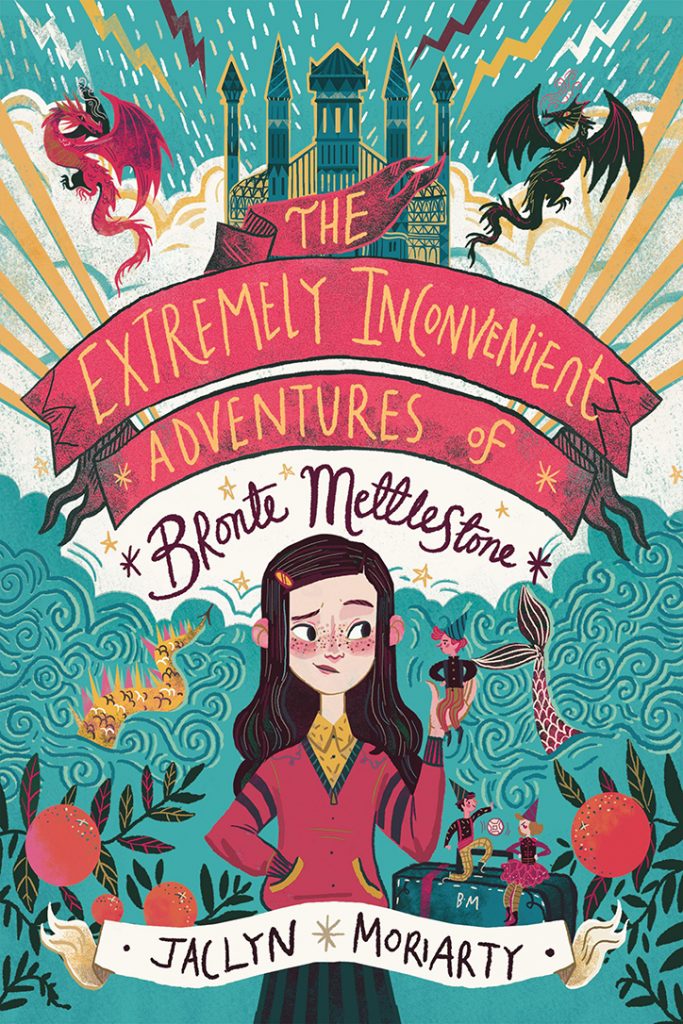 The Extremely Inconvenient Adventures of Bronte Mettlestone
Author: Jaclyn Moriarty
Publisher: Arthur A. Levine Books
Date: October 9
SYNOPSIS:
Bronte Mettlestone is ten years old when her parents are killed by pirates.
This does not bother her particularly: her parents ran away to have adventures when she was a baby. She has been raised by her Aunt Isabelle, with assistance from the Butler, and has spent a pleasant childhood of afternoon teas and riding lessons. Now, however, her parents have left detailed instructions for Bronte in their will. (Instructions that, annoyingly, have been reinforced with faery cross-stitch, which means that if she doesn't complete them, terrible things could happen!) She travels the kingdoms, perfectly alone, delivering gifts to ten other aunts: a farmer aunt who owns an orange orchard, a veterinarian aunt who specializes in dragon care, a pair of aunts who captain a cruise ship, and a former rock star aunt who is now the reigning monarch of a small kingdom.
But as she travels from aunt to aunt, Bronte suspects there might be more to this journey than the simple delivery of treasure.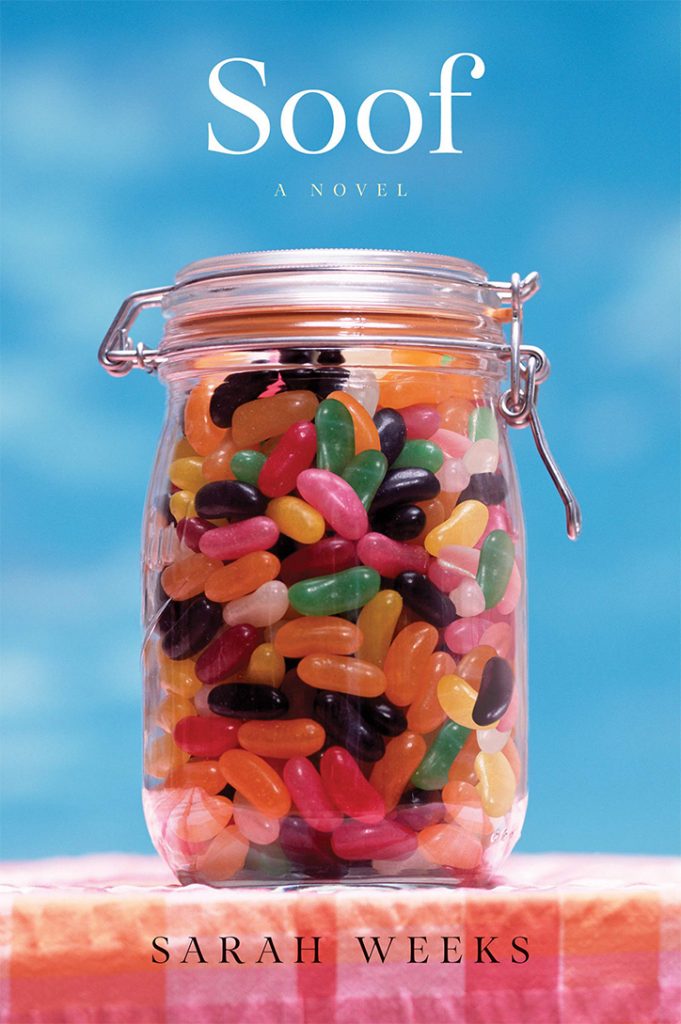 Soof
Author: Sarah Weeks
Publisher: Scholastic
Date: October 9
SYNOPSIS:
All her life, Aurora has heard stories about Heidi and all the good luck she brought Aurora's family. Aurora, though, doesn't feel very lucky. The kids at school think she's weird. And she's starting to think her mom thinks she's weird, too. Especially compared to Heidi.
On the eve of a visit from Heidi, more bad luck hits Aurora's family. There's a fire in their attic, destroying a good part of their house. And, even worse, Aurora's beloved dog goes missing. Aurora and her family have always believed in soof — Heidi's mom's word for love. But sometimes even when soof is right there in front of you, you still need to find it — and that's exactly what Aurora is going to do.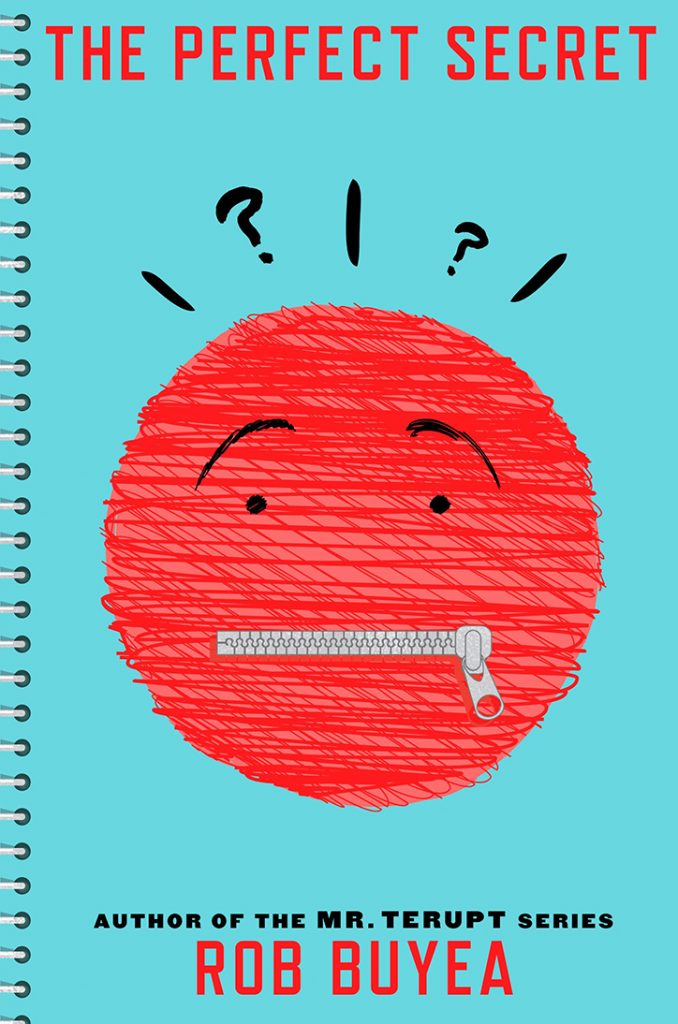 The Perfect Secret
Author: Rob Buyea
Publisher: Delacorte Books for Young Readers
Date: October 9
SYNOPSIS:
These students are in for a year of secrets, discoveries, and kid power!
GAVIN finally joins the football team–a dream come true!–but Coach Holmes refuses to play him for reasons that also threaten to tear Gavin's family apart. When RANDI attends an elite gymnastics camp, she uncovers a startling family connection. SCOTT starts researching an article for the school newspaper and stumbles right into a hornet's nest of lies. With his loser older brother, Brian, out of the house, TREVOR's life is loads better–until he realizes that only he can save Brian from getting into deep trouble. NATALIE's top goals: (1) find out why Mrs. Woods and Mrs. Magenta no longer speak to each other–a mission shared by all the kids–and (2) teach a certain someone an important life skill without anyone knowing. It's tough keeping secrets. And tougher still to deal with the fallout when secrets spill out.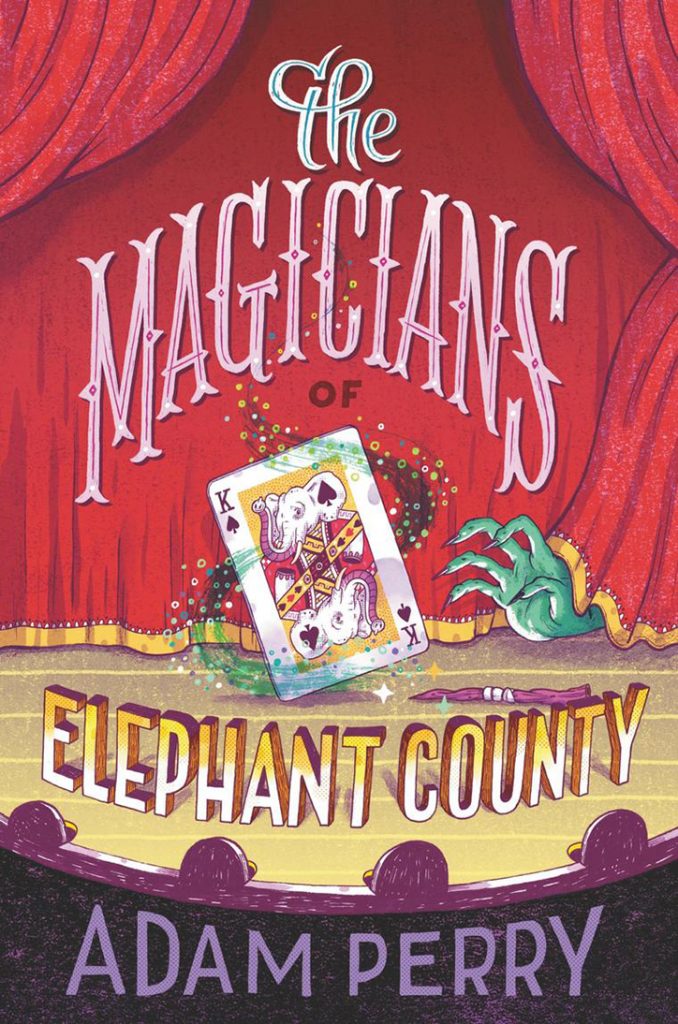 The Magicians of Elephant County
Author: Adam Perry
Publisher: HarperCollins Children's Books
Date: October 9
SYNOPSIS:
The Magic Misfits by Neil Patrick Harris meets Disney's Hocus Pocus in this rollicking illustrated middle grade novel about two aspiring magicians who stumble upon real magic in their small town.
Best friends Duncan Reyes and Emma Gilbert want to be as great as Harry Houdini someday. But when they discover that their neighborhood witch is more than just a local legend, their dreams of stardom quickly turn into a nightmare.
After they (accidentally) steal the witch's magic wand, the duo uses it to put on an impossible new act—which draws even more dangerous foes to town in search of their secret. How are these two friends supposed to defeat the powerful dark forces threatening their town? Well, it may just take some sleight-of-hand, a bit of magic…and (allegedly) a little destruction of public property.
The Magicians of Elephant County is told through alternating chapters of Duncan's and Emma's hilarious witness testimony—and is paired with full-page artwork of evidence—as local police try to expose the truth about what really happened in Elephant County.
Perfect for fans of Natalie Lloyd, Tom Angleberger, and Chris Grabenstein, this debut novel is sure to dazzle young readers and deliver one surprise after another like only the best magic tricks can!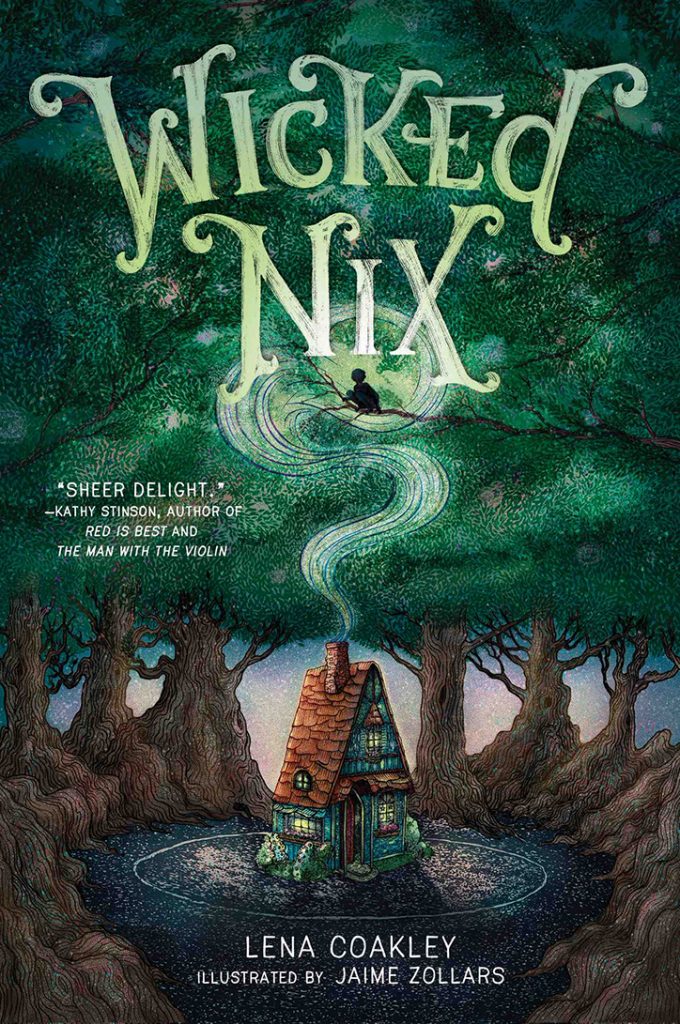 Wicked Nix
Author: Lena Coakley
Illustrator: Jaime Zollars
Publisher: Amulet Books
Date: October 9
SYNOPSIS:
Mischievous woodland fairy Nix is up to no good. His beloved fairy queen has gone away, leaving him with a very important job: He must protect the forest from a most dangerous enemy—humans.
When a determined invader trespasses on his territory, Nix's skills are put to the test as he invents several wicked tricks to chase the sorry fellow away. But when his efforts don't go quite according to plan, it becomes clear that this intruder—and this sprite—may not be at all what they seem.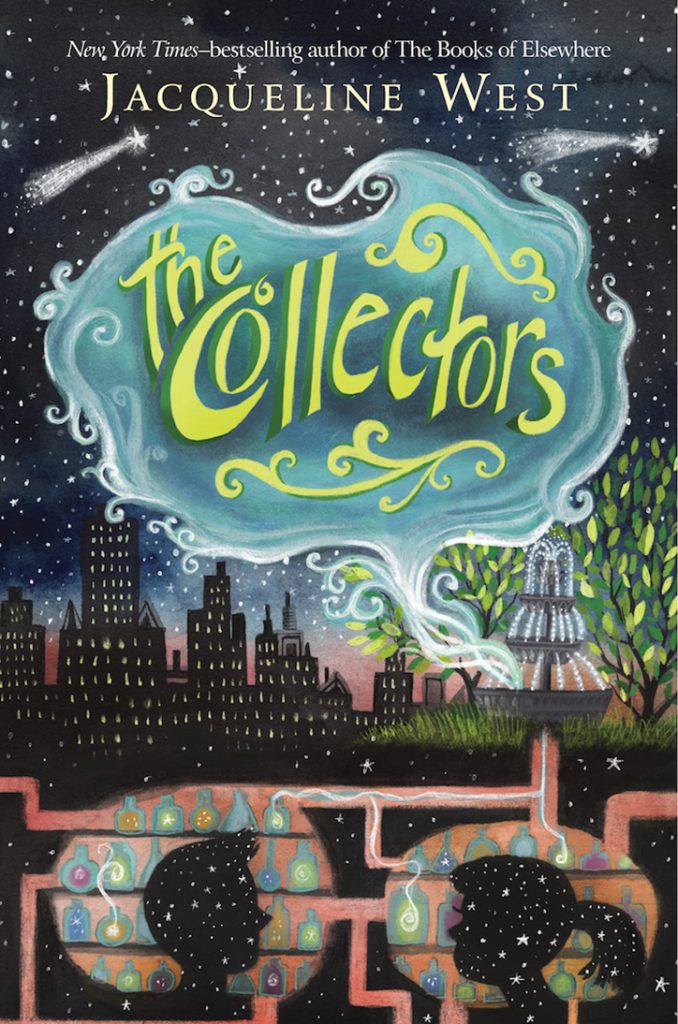 The Collectors
Author: Jacqueline West
Publisher: Greenwillow Books
Date: October 9
SYNOPSIS:
Even the smallest wish can be dangerous.
Look closely.
Do you see that marble in the grass? The tiny astronaut with one arm raised? The old-fashioned key in the gutter?
Van sees them. Van notices all sorts of things. But usually no one notices Van. He's small, and always the new kid, easy to overlook. But one day he watches a mysterious girl and a silver squirrel dive into a fountain to steal a coin.
And—even more strange—they notice Van.
Suddenly, the world changes for Van. It becomes a place where wishes are real. A place where wishes can be collected, just like his little treasures. A place where wishes can come true.
But that's not always a good thing.
Not all wishes are good, you see, and even good wishes can have unintended consequences.
And Van is about to find out just how big those consequences can be.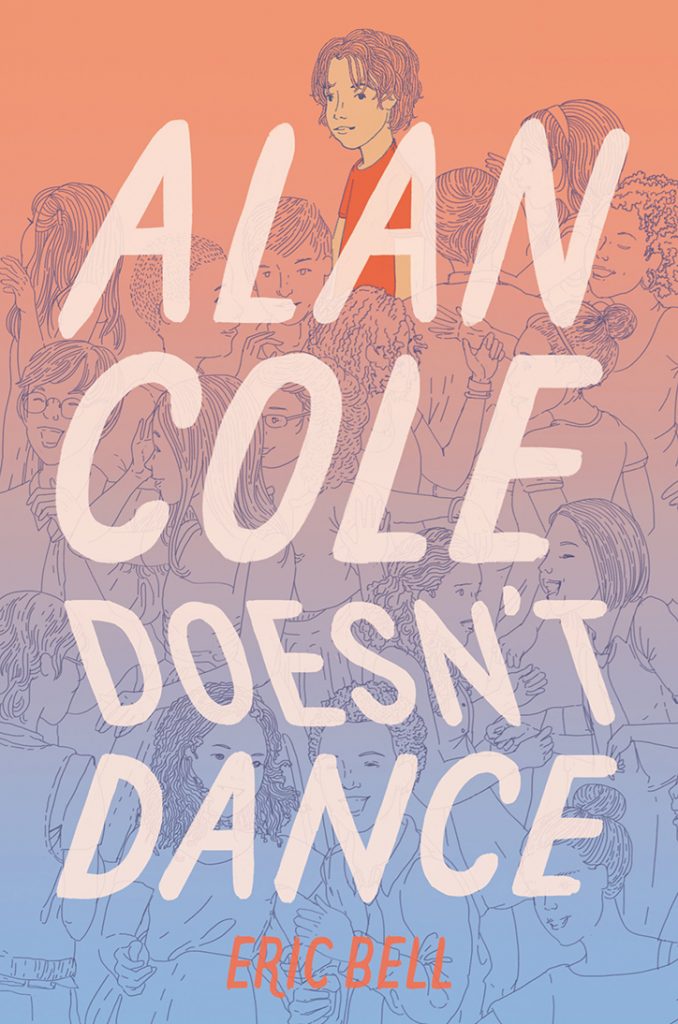 Alan Cole Doesn't Dance
Author: Eric Bell
Publisher: Katherine Tegen Books
Date: October 9
SYNOPSIS:
Alan Cole is not a coward. Not since he stood up to his brother. Not since he let his friends Zack and Madison into his world. And definitely not since he came out at his school.
But Alan's got a new host of problems to face. His biggest one: Ron McCaughlin. Ever since Alan revealed he's gay, Ron has been bullying Alan with relentless fury. Yet Alan can't tell his parents why he's really coming home with bruises — because they still don't know the truth. And now Alan's father wants him to take June Harrison to the upcoming Winter Dance. Never mind that he has two left feet, does not like girls, and might be developing feelings for a new boy at school.
Between trying to understand the complex art of text flirting, learning how to subdue his bullies, and finding his identity beyond the labels people put on him, Alan has a lot to sort through — and lay out — on the dance floor.
In this follow-up novel to Alan Cole Is Not A Coward, Eric Bell returns to the Unstable Table with Alan and his friends as they tackle middle school in another poignant and laugh-out-loud tale about friendship, family, and the many meanings of bravery.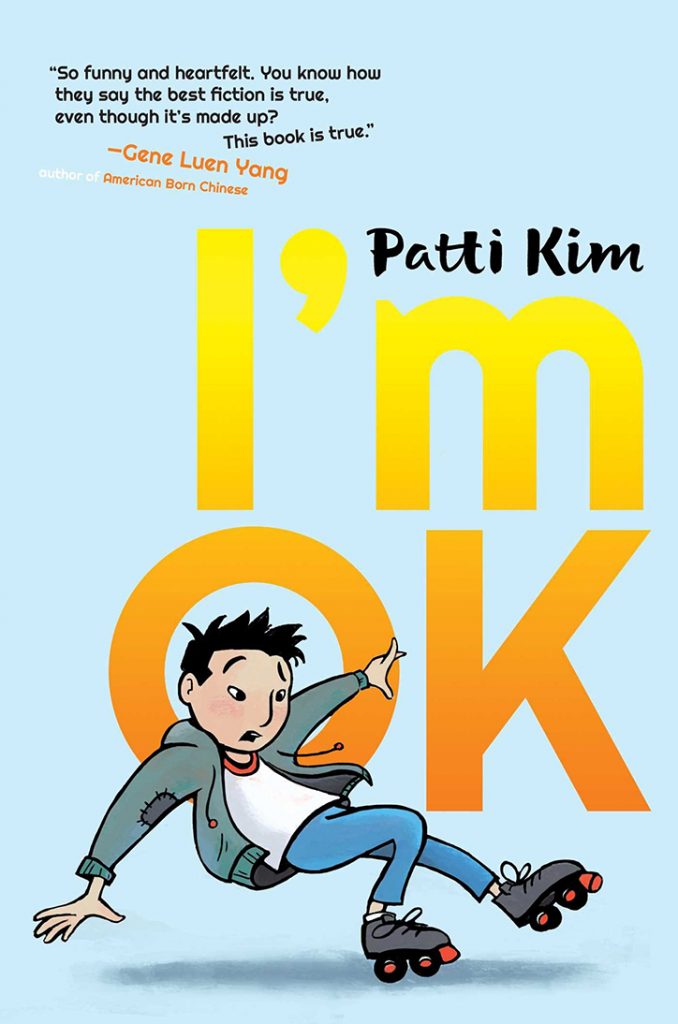 I'm Ok
Author: Patti Kim
Publisher: Atheneum Books for Young Readers
Date: October 9
SYNOPSIS:
Ok Lee knows it's his responsibility to help pay the bills. With his father gone and his mother working three jobs and still barely making ends meet, there's really no other choice. If only he could win the cash prize at the school talent contest! But he can't sing or dance, and has no magic up his sleeves, so he tries the next best thing: a hair braiding business.
It's too bad the girls at school can't pay him much, and he's being befriended against his will by Mickey McDonald, the unusual girl with a larger-than-life personality. Who needs friends? They'd only distract from his mission, and Ok believes life is better on his own. Then there's Asa Banks, the most popular boy in their grade, who's got it out for Ok.
But when the pushy deacon at their Korean church starts wooing Ok's mom, it's the last straw. Ok has to come up with an exit strategy—fast.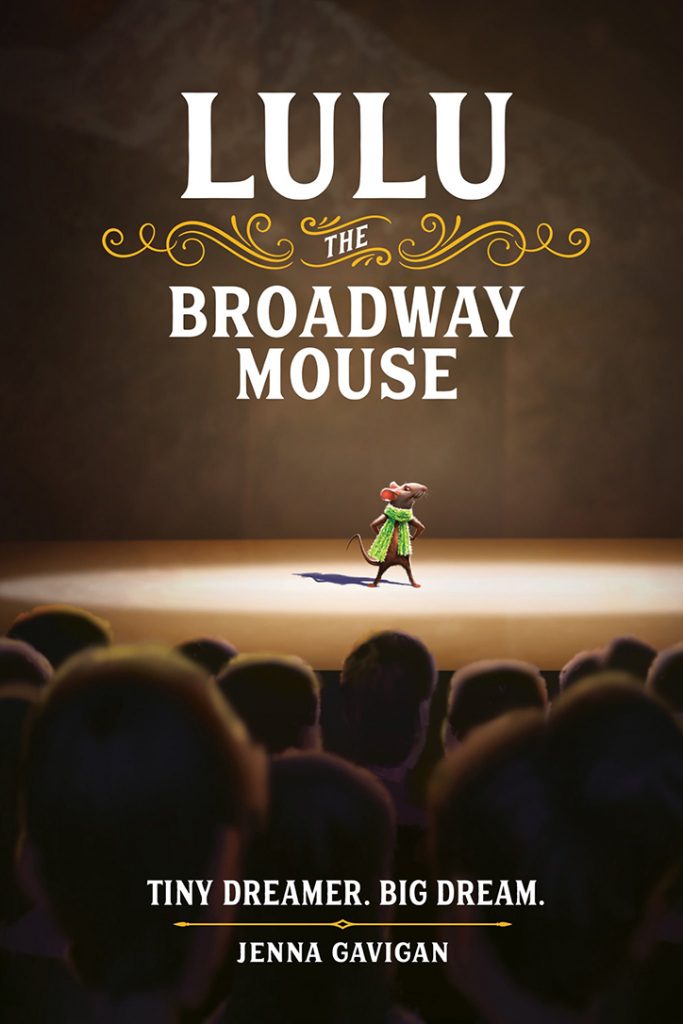 Lulu the Broadway Mouse
Author: Jenna Gavigan
Publisher: Running Press Kids
Date: October 9
SYNOPSIS:
Ratatouille meets Broadway in this charming new middle grade novel about a little mouse with big dreams.
Lulu is a little girl with a very big dream: she wants to be on Broadway. She wants it more than anything in the world. As it happens, she lives in Broadway's Shubert Theatre; so achieving her dream shouldn't be too tricky, right? Wrong. Because the thing about Lulu? She's a little girl mouse.
When a human girl named Jayne joins the cast of the show at the Shubert as an understudy, Lulu becomes Jayne's guide through the world of her theatre and its wonderfully kooky cast and crew. Together, Jayne and Lulu learn that sometimes dreams turn out differently than we imagined; sometimes they come with terms and conditions (aka the company mean girl, Amanda). But sometimes, just when we've given up all hope, bigger and better dreams than we'd ever thought could come true, do.

The Nearly Always Perilous Adventures of Archibald Shrew: Garbage Island
Author: Fred Koehler
Publisher: Boyds Mills Press
Date: October 9
SYNOPSIS:
Mr. Popli, the mouse mayor of Garbage Island, is always at odds with Archibald Shrew, a brilliant but reckless inventor. When Garbage Island, their home in the Great Pacific Garbage Patch, splits apart, they are trapped together in Mr. Popli's houseboat, desperate to find their way back home. At first, they only argue, but when they face a perilous thunderstorm and a series of predators, they begin to work together and recognize – in themselves and in each other – strengths they didn't know they had.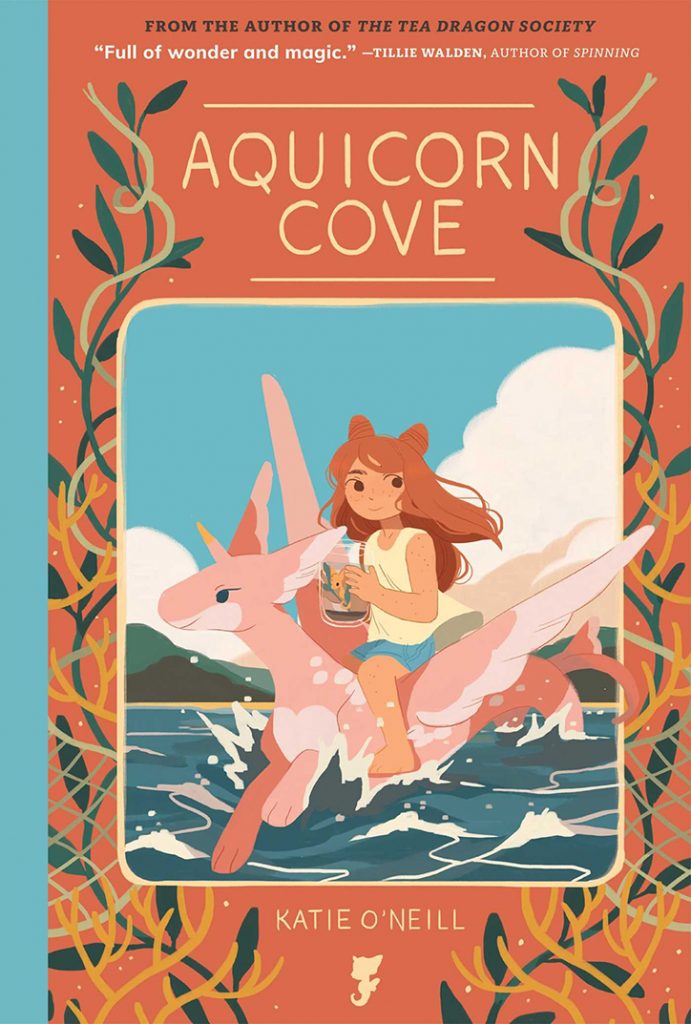 Aquicorn Cove
Author: Katie O'Neill
Publisher: Oni Press
Date: October 16
YAYOMG!:
We're so excited to share that we'll be hosting creator Katie O'Neill later this month! Join her as she takes readers beyond the panels of her whimsical and enchanting new graphic novel, Aquicorn Cove!
SYNOPSIS:
When Lana and her father return to their seaside hometown to help clear the debris of a storm, the last thing she expects is to discover a colony of Aquicorns—magical seahorse-like residents of the coral reef. As she explores the damaged town and the fabled undersea palace, Lana learns that while she cannot always count on adults to be the guardians she needs, she herself is capable of finding the strength to protect both the ocean, and her own happiness.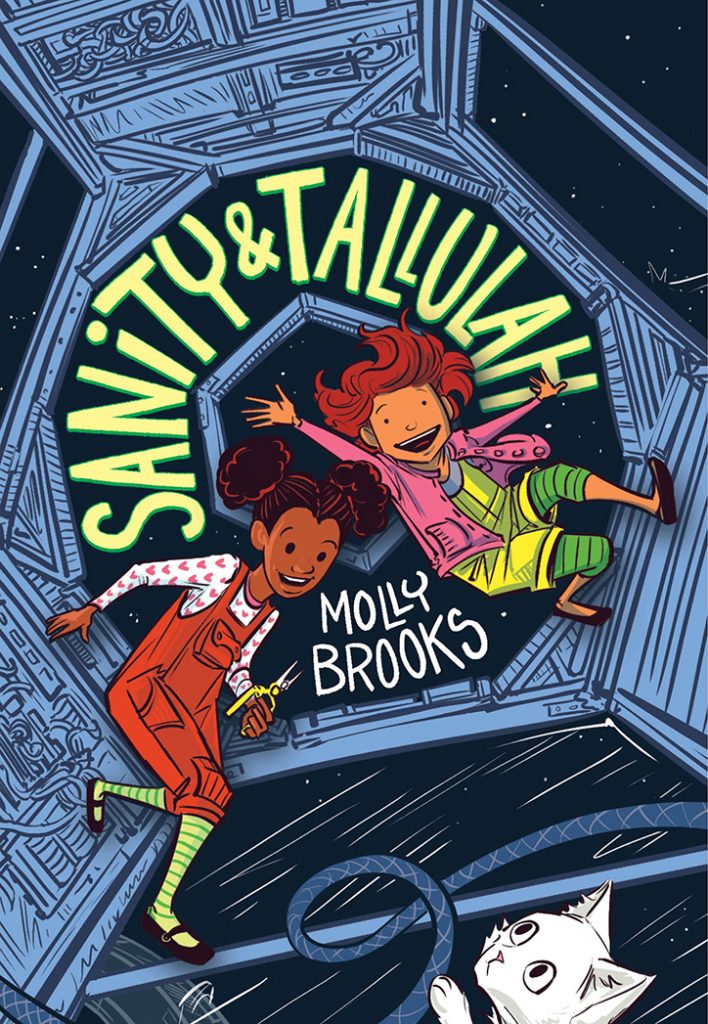 Sanity & Tallulah
Creator: Molly Brooks
Publisher: Disney-Hyperion
Date: October 16
YAYOMG!:
From the first moment we discovered Sanity and Tallulah, we knew it would be something special. Join creator Molly Brooks later this month for a peek into this science-fueled, space adventure!
SYNOPSIS:
Sanity Jones and Tallulah Vega are best friends on Wilnick, the dilapidated space station they call home at the end of the galaxy. So naturally, when gifted scientist Sanity uses her lab skills and energy allowance to create a definitely-illegal-but-impossibly-cute three-headed kitten, she has to show Tallulah. But Princess, Sparkle, Destroyer of Worlds is a bit of a handful, and it isn't long before the kitten escapes to wreak havoc on the space station. The girls will have to turn Wilnick upside down to find her, but not before causing the whole place to evacuate! Can they save their home before it's too late?
Readers will be over the moon for this rollicking space adventure by debut author Molly Brooks.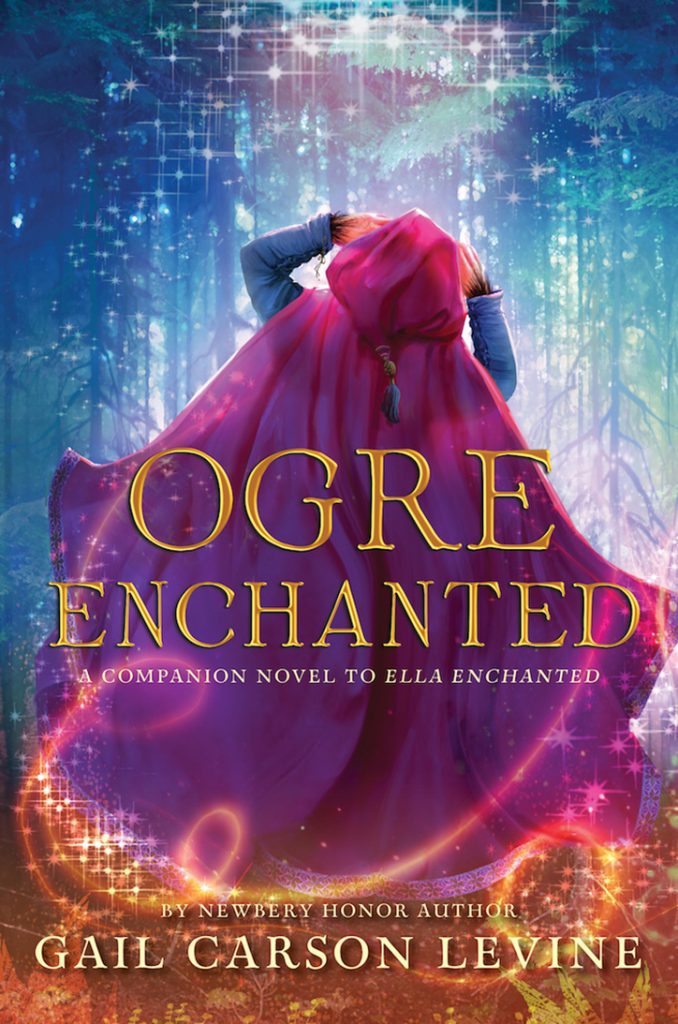 Ogre Enchanted
Author: Gail Carson Levine
Publisher: HarperCollins Children's Books
Date: October 16
SYNOPSIS:
In this prequel to Ella Enchanted, which can stand on its own, young healer Evie is transformed into an ogre by the meddling fairy Lucinda. She'll turn back only if someone proposes and she accepts!
Returning to the land and many of the characters from her beloved Newbery Honor–winning Ella Enchanted, Gail Carson Levine has written a delightful tale about a clever and endearing heroine who is determined to defy expectations.
Evie is happiest when she is healing people, diagnosing symptoms, and prescribing medications, with the help of her devoted friend (and test subject) Wormy. So when Wormy unexpectedly proposes to her, she kindly turns him down; she has far too much to do to be marrying anyone. And besides, she simply isn't in love with him.
But a certain meddling fairy named Lucinda has been listening in, and she doesn't approve of Evie's rejection. Suddenly, Evie finds herself transformed from a girl into a hideous, hungry ogre. Evie now has only sixty-two days to accept another proposal—or else be stuck as an ogre forever.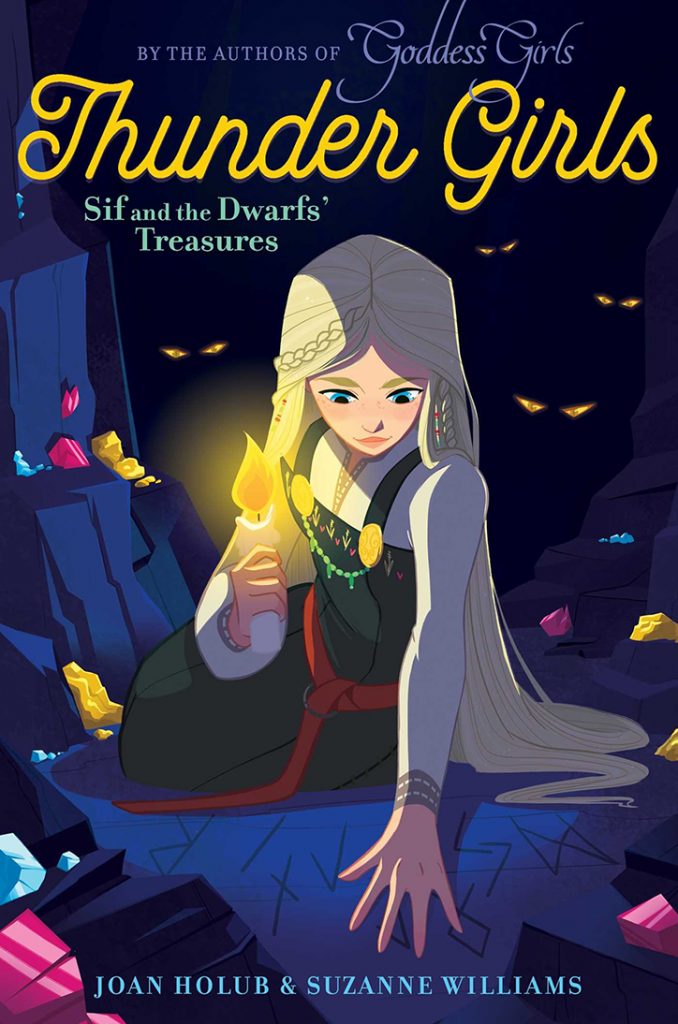 Thunder Girls: Sif and the Dwarfs' Treasures
Authors: Joan Holub and Suzanne Williams
Publisher: Aladdin
Date: October 16
SYNOPSIS:
From the authors of the Goddess Girls series comes the second book in a brand-new series steeped in Norse mythology, magic, adventure, and friendship.
Twelve-year-old Sif is goddess of the harvest, with her abilities woven into her long, blonde hair. She also has special prophetic powers—she is a seer—but is reluctant to share them after a mishap years ago caused a big rift in a friendship that meant a lot to her. And Sif is determined to not let that happen again!
But when the mischievous Loki cuts her hair in a horrible prank gone wrong, Sif orders Loki to fix it. Without her hair, the crops in the land of Midgard—which supplies the wheat for food in Asgard Academy as well—are in danger of dying off.
With Sif and Freya, Loki goes to ask for help from the dwarfs, specifically, the sons of Ivaldi who are all skilled blacksmiths and strikes a bargain with them. They hammer and spin gold into fine golden strands along with a spear and a ship that will grow to full size once in water.
On his way back through the cave, Loki gets an idea for how to get more treasures by playing one set of dwarfs off against another. Envious of the work of the sons of Ivaldi, the dwarfs Brokk and Eitri say they can do better. Loki replies that he doesn't think they can and that, furthermore, he'll stake his head on it.
Is that a bet that Loki will regret? And will Sif be able to restore her magical powers to prevent the drought in Midgard?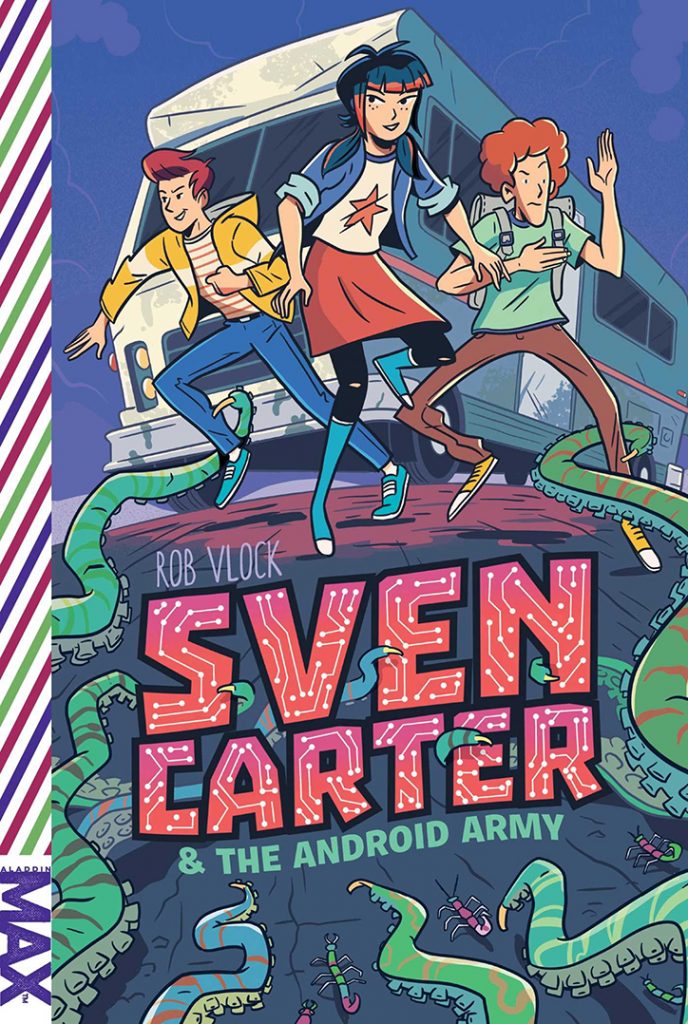 Sven Carter and the Android Army
Author: Rob Vlock
Publisher: Aladdin
Date: October 16
SYNOPSIS:
Sven Carter—part boy, part robot—is back and now it's up to him to stop the rest of the Ticks from destroying the human race in this fun and funny MAX novel!
All Sven wants is a normal life, or whatever normal means for a Tick—a cyborg who is programmed to destroy the world. His hopes are dashed when he learns that he is just one of the seven Ticks loose in North America. Even worse, he learns about their master plan to destroy the human race.
In an effort to stop them, Sven speeds across the country in a decrepit RV, collecting the rest of the Ticks—ranging from a pop star whose songs can brainwash people into submission, to a dog whose mission is to raise an army of creatures to attack every human in sight.
Everything seems to be going well as Sven convinces the cyborgs to join him in saving the world. But the very last Tick, One Omicron, is nothing like the rest of them. Until One Omicron can be stopped, the world is in more danger than ever.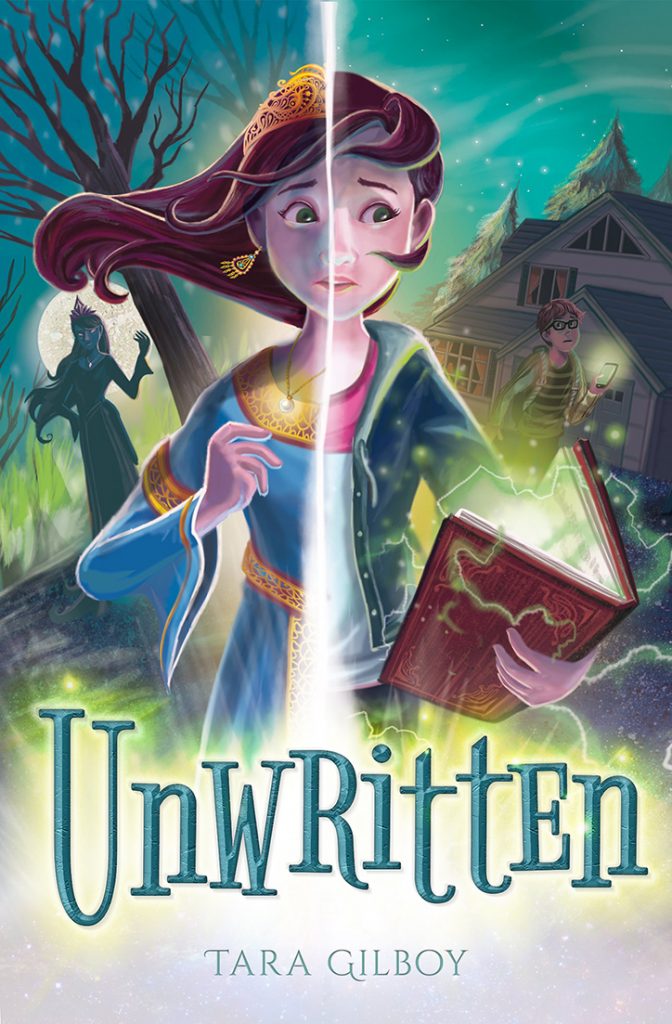 Unwritten
Author: Tara Gilboy
Publisher: Jolly Fish Press
Date: October 16
SYNOPSIS:
Twelve-year-old Gracie Freeman is living a normal life, but she is haunted by the fact that she is actually a character from a story, an unpublished fairy tale she's never read. When she was a baby, her parents learned that she was supposed to die in the story, and with the help of a magic book, took her out of the story, and into the outside world, where she could be safe.
But Gracie longs to know what the story says about her. Despite her mother's warnings, Gracie seeks out the story's author, setting in motion a chain of events that draws herself, her mother, and other former storybook characters back into the forgotten tale. Inside the story, Gracie struggles to navigate the blurred boundary between who she really is and the surprising things the author wrote about her. As the story moves toward its deadly climax, Gracie realizes she'll have to face a dark truth and figure out her own fairytale ending.

Charlie Hernández and the League of Shadows
Author: Ryan Calejo
Publisher: Aladdin
Date: October 23
YAYOMG!:
Author Ryan Calejo will be sharing the inspirations behind Charlie Hernandez and the League of Shadows, as well as the Hispanic legends and Latin American culture that runs deep within the story. Be sure to check back soon to discover even more about this thrilling adventure!
SYNOPSIS:
The Lightning Thief meets the Story Thieves series in this middle grade fantasy inspired by Hispanic folklore, legends, and myths from the Iberian Peninsula and Central and South America.
Charlie Hernández has always been proud of his Latin American heritage. He loves the culture, the art, and especially the myths. Thanks to his abuela's stories, Charlie possesses an almost encyclopedic knowledge of the monsters and ghouls who have spent the last five hundred years haunting the imaginations of children all across the Iberian Peninsula, as well as Central and South America. And even though his grandmother sometimes hinted that the tales might be more than mere myth, Charlie's always been a pragmatist. Even barely out of diapers, he knew the stories were just make-believe—nothing more than intricately woven fables meant to keep little kids from misbehaving.
But when Charlie begins to experience freaky bodily manifestations—ones all too similar to those described by his grandma in his favorite legend—he is suddenly swept up in a world where the mythical beings he's spent his entire life hearing about seem to be walking straight out of the pages of Hispanic folklore and into his life. And even stranger, they seem to know more about him than he knows about himself.
Soon, Charlie finds himself in the middle of an ancient battle between La Liga, a secret society of legendary mythological beings sworn to protect the Land of the Living, and La Mano Negra (a.k.a. the Black Hand), a cabal of evil spirits determined to rule mankind. With only the help of his lifelong crush, Violet Rey, and his grandmother's stories to guide him, Charlie must navigate a world where monsters and brujas rule and things he couldn't possibly imagine go bump in the night. That is, if he has any hope of discovering what's happening to him and saving his missing parents (oh, and maybe even the world).
No pressure, muchacho.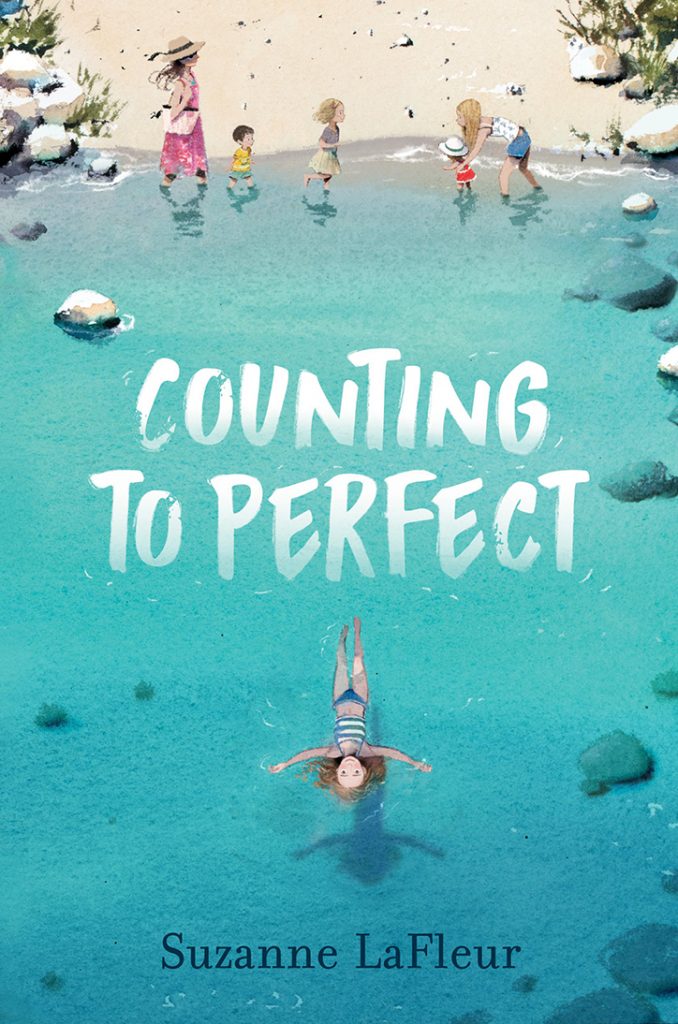 Counting to Perfect
Author: Suzanne LaFleur
Publisher: Wendy Lamb Books
Date: October 23
SYNOPSIS:
Julia used to be the perfect big sister: she played great games and took good care of Cassie. Now life at home revolves around Julia and her daughter, Addie. No one pays much attention to Cassie: not to her competitive swim meets, and not to what's gone wrong with her friends.
When Julia confides in Cassie that she'll be leaving with Addie–without telling their parents–Cassie jumps in the car, too. As the days of lumberjack breakfasts and hotel pools start to add up, Cassie has to wonder: Could the sister who seems to be the source of all her problems also be the friend she's missed the most?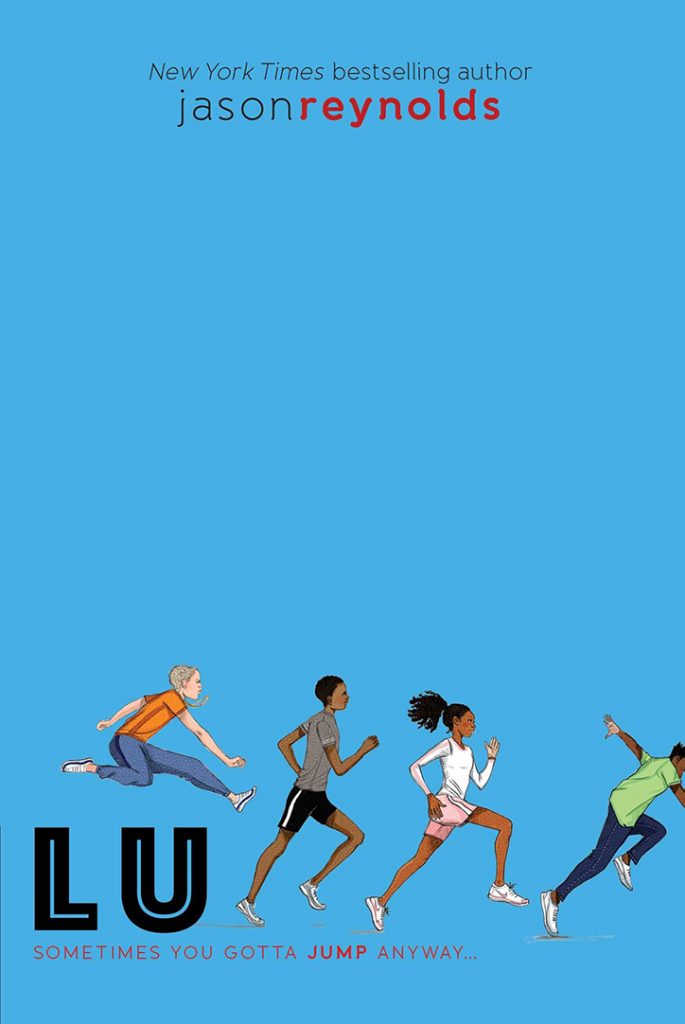 Lu
Author: Jason Reynolds
Publisher: Atheneum Books
Date: October 23
SYNOPSIS:
Lu must learn to leave his ego on the sidelines if he wants to finally connect with others in the climax to the New York Times bestselling and award-winning Track series from Jason Reynolds.
Ghost. Patina. Sunny. Lu. Four kids from wildly different backgrounds with personalities that are explosive when they clash. But they are also four kids chosen for an elite middle school track team—a team that could qualify them for the Junior Olympics if they can get their acts together. They all have a lot to lose, but they also have a lot to prove, not only to each other, but to themselves.
Lu is your quintessential pretty boy athlete, complete with fancy cleats, sunglasses, and a lot of attitude. The kind of guy you either hero-worship or want to PUNCH. He runs the most loved race—the 400 meter dash—and is crazy talented. He should be—he's been running track since he was small; because he's albino his parents got him involved in sports to help with his confidence. But it sort of backfired—now Lu has confidence to spare, and the swagger hasn't earned him any friends. As in none. Plus, his dad, who also shares his son's penchant for being flashy, has gotten caught up in some type of illegal activity. The Newbies on the team (Ghost, Patina, and Sunny) don't put up with Lu's shining around, but they also don't avoid him like everyone else does. They call him out on his BS, but include him in the horseplay. Will they be the first kids to crack through his armor and see more to him than the cloak of peacock that hides his lack of color?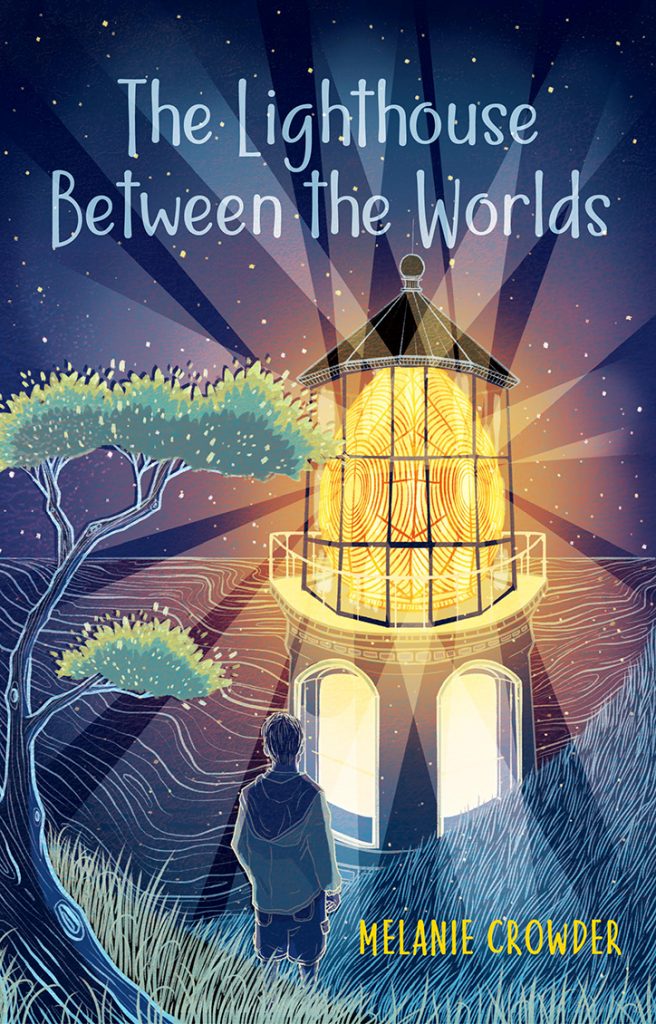 The Lighthouse Between the Worlds
Author: Melanie Crowder
Publisher: Atheneum Books for Young Readers
Date: October 23
SYNOPSIS:
Griffin and his father tend to their lighthouse on the craggy coast of Oregon with the same careful routine each day. There are hardly ever any visitors, but they like it that way. Which is why, when a group of oddly dressed strangers suddenly appears, Griffin begins to see just how many secrets his father has been keeping. He never imagined that his lighthouse contains a portal to strange and dangerous worlds, or that a Society of Lighthouse Keepers exists to protect the Earth from a fearsome enemy invasion.
But then Griffin's dad is pulled through the lens of the lighthouse into one of those other worlds. With his father gone, nobody from the Society is giving Griffin any answers, so he's on his own. Armed only with a book of mysterious notes from his parents, Griffin is determined to find his dad, no matter what dangers lurk on the other side of the portal.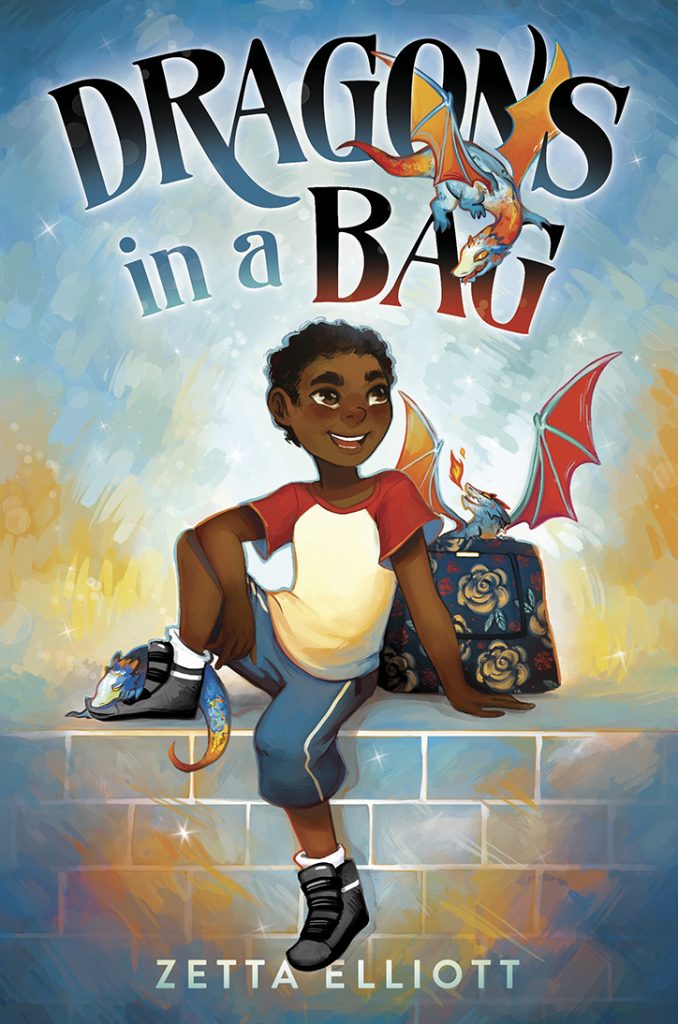 Dragons in a Bag
Author: Zetta Elliott
Publisher: Random House Children's Books
Date: October 23
SYNOPSIS:
The dragon's out of the bag in this diverse, young urban fantasy from an award-winning author!
When Jaxon is sent to spend the day with a mean old lady his mother calls Ma, he finds out she's not his grandmother–but she is a witch! She needs his help delivering baby dragons to a magical world where they'll be safe. There are two rules when it comes to the dragons: don't let them out of the bag, and don't feed them anything sweet. Before he knows it, Jax and his friends Vikram and Kavita have broken both rules! Will Jax get the baby dragons delivered safe and sound? Or will they be lost in Brooklyn forever?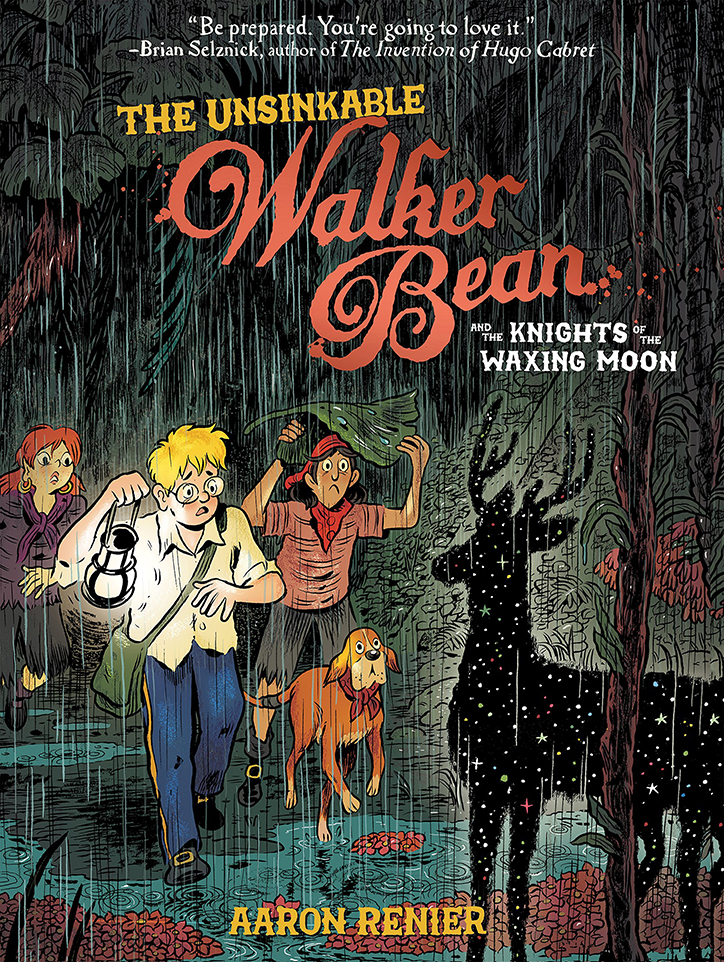 The Unsinkable Walker Bean and the Knights of the Waxing Moon
Creator: Aaron Renier
Publisher: First Second
Date: October 23
SYNOPSIS:
SHIPWRECKED! After their perilous encounter with the sea-witches, Walker and the pirate crew of the Jacklight find refuge on a deserted island. But it might not be as deserted as it seems—shadowy creatures have been spotted in the jungle, and strange animal tracks appear overnight. When Walker, Shiv, and Genoa discover a secret passage and mysterious ruins, the dark history of the archipelago begins to unravel. Legend tells of a mad king, a fallen civilization, and a powerful royal family in search of their lost sister. And for reasons Walker can't understand, Genoa seems to be at the center of it all.
In this triumphant follow-up to the epic graphic novel The Unsinkable Walker Bean, Aaron Renier is back with more breathtaking art and high-seas adventure.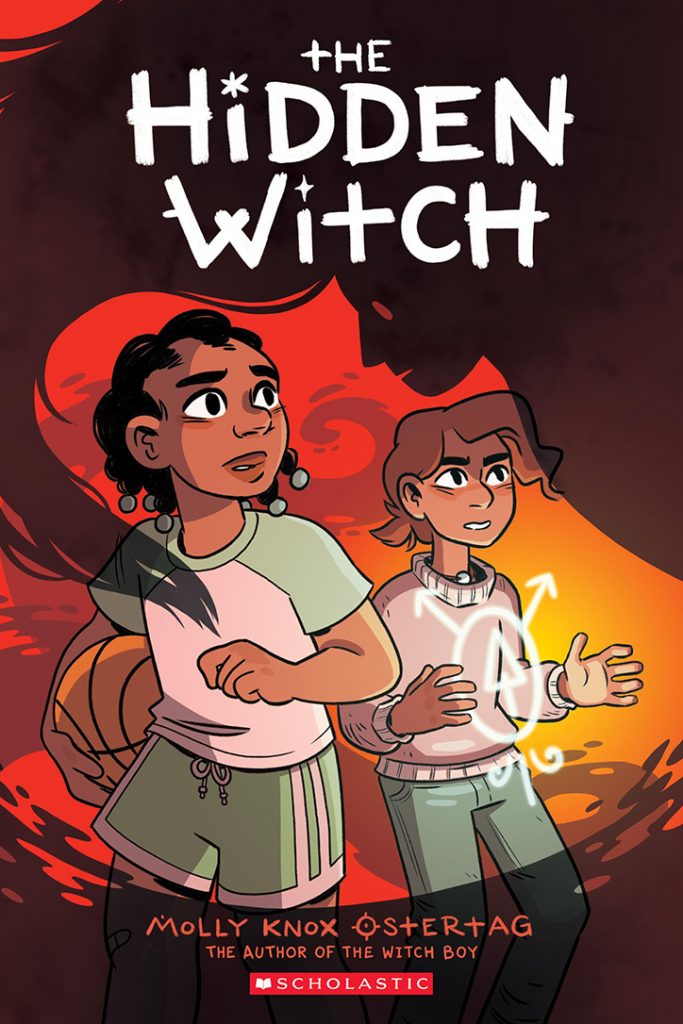 The Hidden Witch
Author: Molly Knox Ostertag
Publisher: Scholastic
Date: October 30
SYNOPSIS:
Aster and his family are adjusting to his unconventional talent for witchery; unlike the other boys in his family, he isn't a shapeshifter. He's taking classes with his grandmother and helping to keep an eye on his great-uncle whose corrupted magic wreaked havoc on the family.
Meanwhile, Aster's friend from the non-magical part of town, Charlie, is having problems of her own — a curse has tried to attach itself to her. She runs to Aster and escapes it, but now the friends must find the source of the curse before more people — normal and magical alike — get hurt.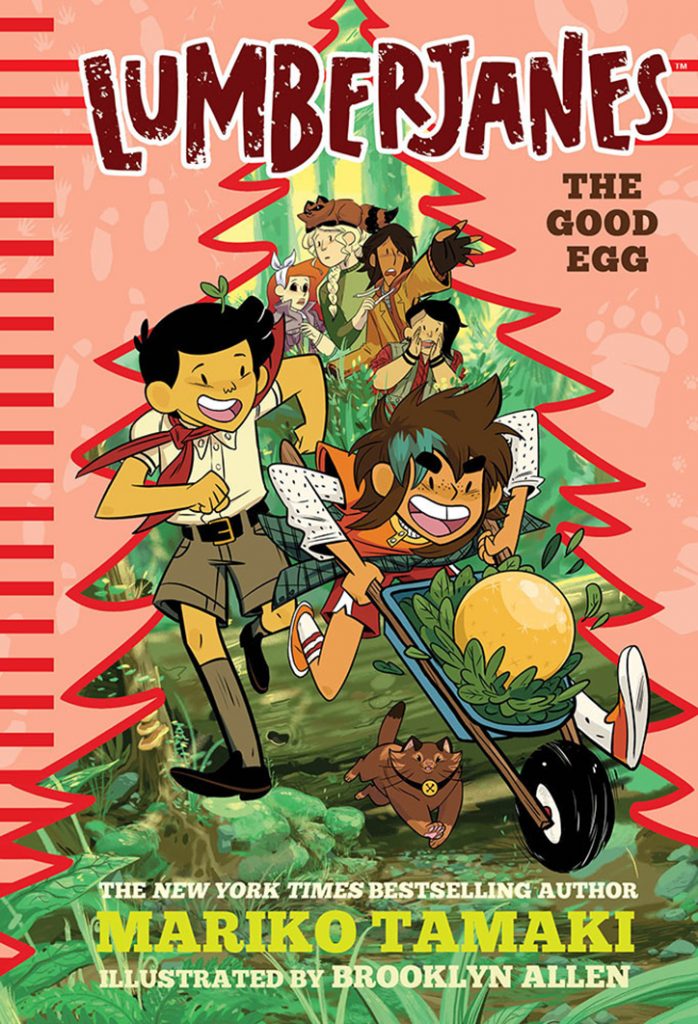 Lumberjanes: The Good Egg
Author: Mariko Tamaki
Illustrator: Brooklyn Allen
Publisher: Amulet Books
Date: October 30
SYNOPSIS:
Welcome to Miss Qiunzella Thiskwin Penniquiqul Thistle Crumpet's Camp for Hardcore Lady Types. The five scouts of Roanoke cabin—Jo, April, Molly, Mal, and Ripley—love their summers at camp. They get to hang out with their best friends, earn Lumberjane scout badges, annoy their no-nonsense counselor Jen . . . and go on supernatural adventures. That last one? A pretty normal occurrence at Miss Qiunzella's, where the woods contain endless mysteries.

Book three shines the spotlight on Ripley, the smallest, youngest, most animal-loving member of the cabin. When Ripley comes across an abandoned egg, she's determined to take care of it until the parent comes back. Unfortunately, her plan is quickly foiled by egg poachers, who steal the egg for their own collection.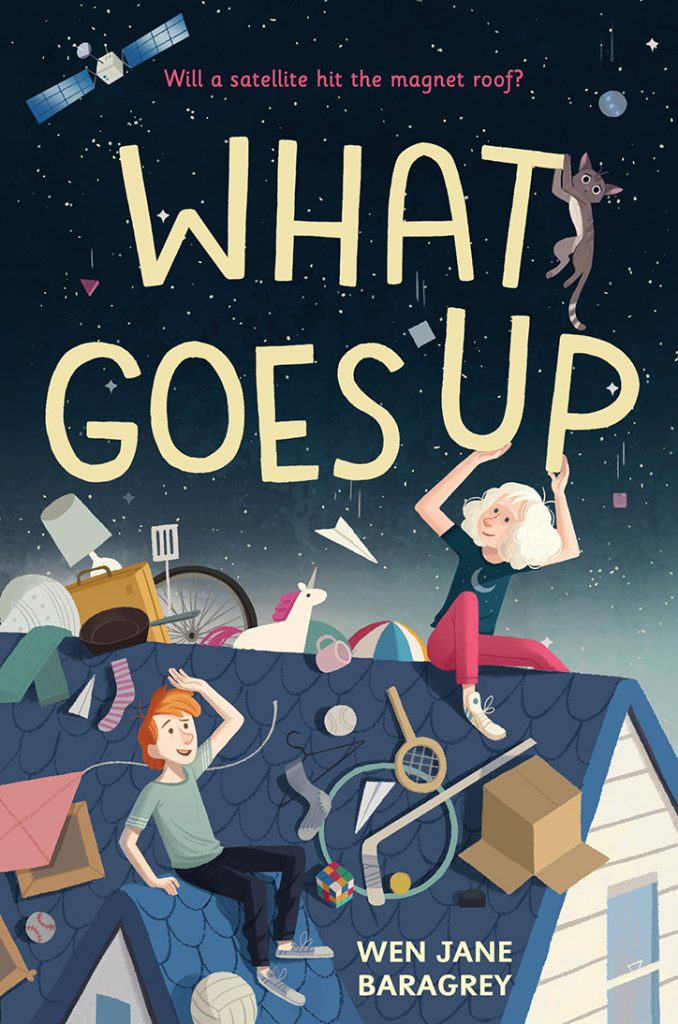 What Goes Up
Author: Wen Baragrey
Publisher: Random House Books for Young Readers
Date: October 30
SYNOPSIS:
What goes up . . . comes down on Robyn Tinkerbell Goodfellow's roof! Will a rogue NASA satellite crush her house before Robyn can set things right?
Robyn Tinkerbell Goodfellow (yes, that's actually her name) has a target on her roof. Well, not a real one, but everything seems to land there: paper airplanes, lost kites, socks, cats, and once even a skydiver! In the town of Calliope, Robyn and her magnet roof are famous–for being weird. That wasn't such a big deal . . . until now!
A rogue NASA satellite is falling out of orbit and is going to hit Earth. NASA says it will probably land in the ocean, but Robyn knows better–that satellite is headed for her roof. To make matters worse, Robyn discovers that she doesn't just have a fairy middle name. When her class reads A Midsummer Night's Dream, she learns that Robin Goodfellow is a fairy! Which means if the satellite flattens her, everyone will laugh at her name in the news stories. Robyn realizes what she needs to do: find her long-lost dad so he can help her change her name and protect her from the satellite!
Both surprising and relatable, this middle-grade novel will have readers wishing they could move to the small town of Calliope, laugh with the larger-than-life characters, and race against the clock to save Robyn from NASA's mistake.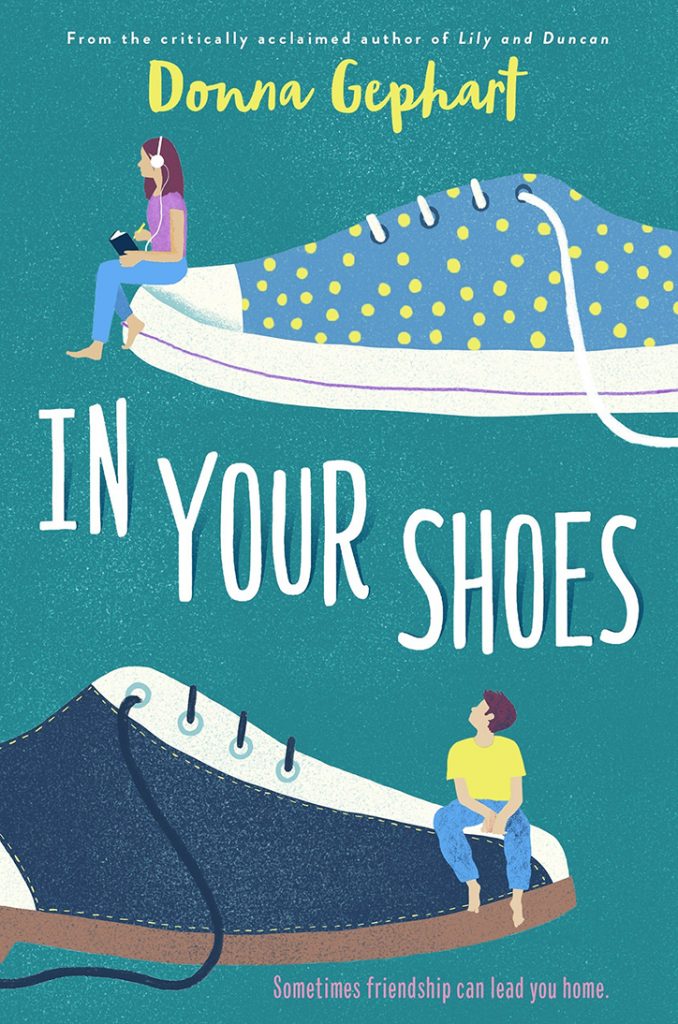 In Your Shoes
Author: Donna Gephart
Publisher: Delacorte Books for Young Readers
Date: October 30
SYNOPSIS:
The critically acclaimed author of Lily and Dunkin delivers another heartfelt story that will remind readers you never know who needs a friend the most, about two imaginative tweens who help each other find new beginnings.
Miles is an anxious boy who loves his family's bowling center even if though he could be killed by a bolt of lightning or a wild animal that escaped from the Philadelphia Zoo on the way there.
Amy is the new girl at school who wishes she didn't have to live above her uncle's funeral home and tries to write her way to her own happily-ever-after.
Then Miles and Amy meet in the most unexpected way… and that's when it all begins…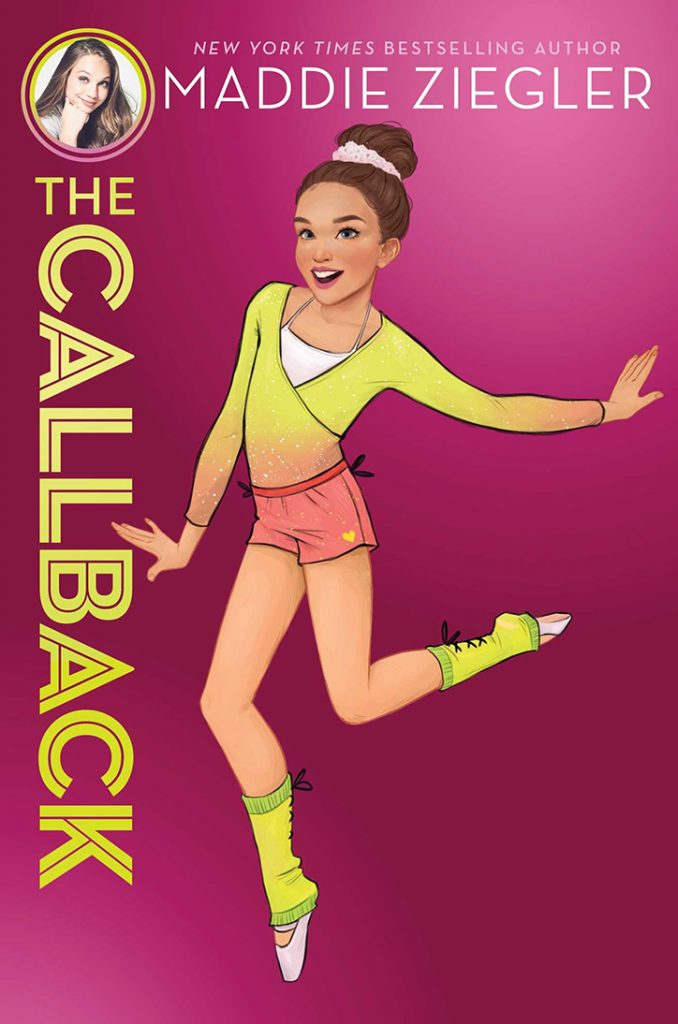 The Callback
Author: Maddie Ziegler
Publisher: Aladdin
Date: October 30
SYNOPSIS:
Bunheads meets The Kicks in this second novel in a brand-new middle grade trilogy from New York Times bestselling author, dancer, model, and actress Maddie Ziegler!
After a successful first competition, twelve-year-old Harper is eager to keep on making her mark in Dance Starz, But lately, she's having a bit of "dancer's block," In her one-on-one with her teacher, Harper is reminded that dancing isn't just about the spins and leaps; it's about the emotion and passion for dancing, too. And lately, she hasn't felt that Harper has been living up to her usual standards. Vanessa will be choosing the first soloist to compete at the next competition for the team, and suggests to Harper that she find a way to figure out how to get that mojo back.
Thanks to a chance conversation, Harper joins the school musical. Not only is this an opportunity to polish up her stage presence, but as the newbie at school, Harper is excited to make some more friends.
But some of the teammates are not thrilled that Harper has to do something else other than dance team. Plus, their biggest rivals, The Belles, are looking to go toe-to-toe with them in the upcoming competition—and both teams have something to prove. Harper realizes that the musical, dance team, and school might be a little much. Can she figure out how to find her balance—on-stage and off?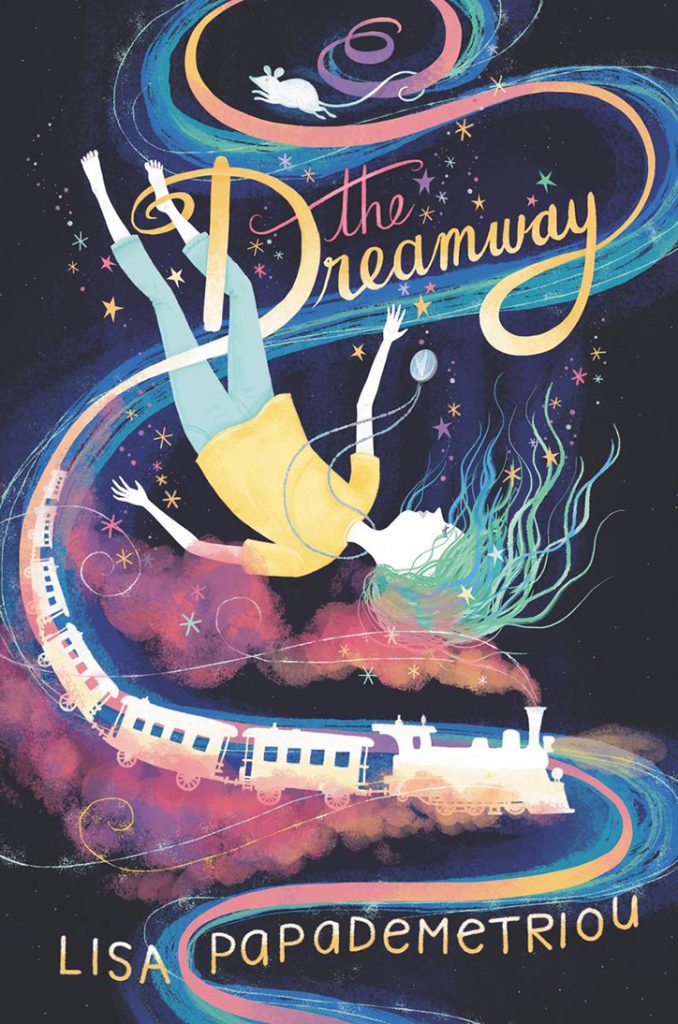 The Dreamway
Author: Lisa Papademetriou
Publisher: HarperCollins Children's Books
Date: October 30
SYNOPSIS:
New York Times bestselling author Lisa Papademetriou delivers her most fantastical, emotional story yet in this tale of a young girl's journey into her dreams to save her brother from the darkness that surrounds him. Perfect for fans of A Wrinkle in Time, The Phantom Tollbooth, and Echo.
Every night, your sleeping body stays in your bed, while the you of you travels deep beneath the earth to ride the complex rails of the Dreamway….
Stella Clay thought it was just another ordinary day at her drab gray school. Then her twin brother, Cole, is attacked by a shadowy creature on their way home, and Stella's world turns positively peculiar. Suddenly, her brother seems different, almost dimmer, like a candle about to flicker out.
And then a talking mouse shows up in her bedroom.
Stella discovers that the real Cole has been taken prisoner in the Dreamway. Determined to find him, she sets out with the "help" of a stuck-up rodent, a nervous dragonfly, and a mysterious pirate, and finds her way to the darkest edge of the Dreamway to bring her brother home…before he's trapped forever.
In this allegorical exploration of childhood depression, with a moving author note that follows, Lisa Papademetriou gently and safely illustrates for her readers the emotional effects of anger, anxiety, and insecurity—and illuminates a pathway to hope and recovery.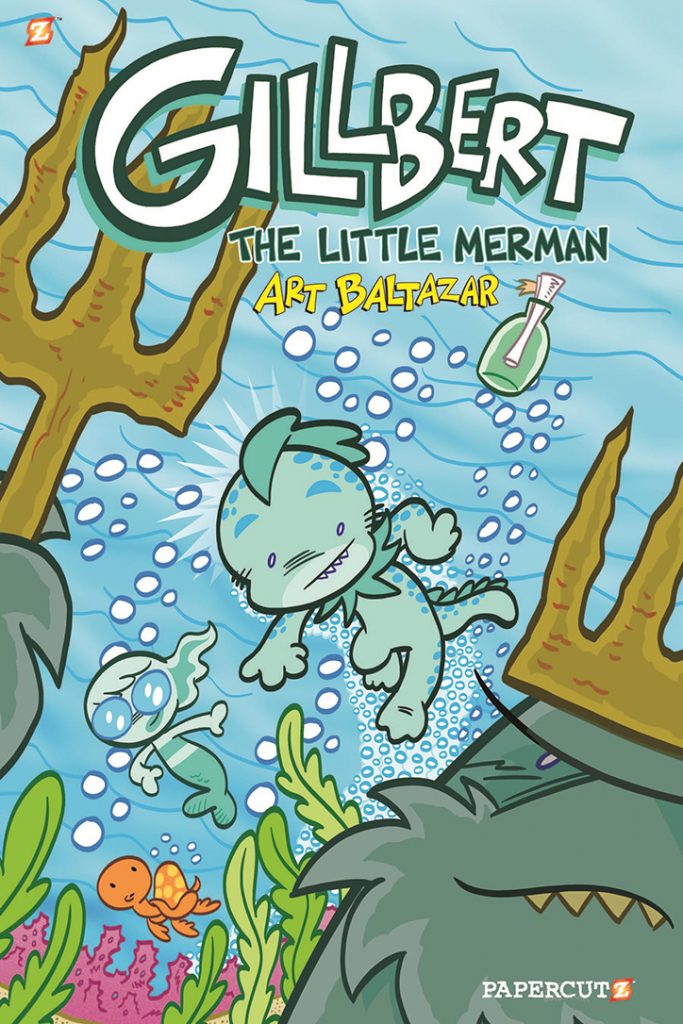 Gillbert: The Little Merman
Creator: Art Baltazar
Publisher: Papercutz
Date: October 30
SYNOPSIS:
A message in a bottle? A fiery asteroid from space? A sea of magical mystical mermaids? This is the world of GILLBERT.
In the deepest part of the ocean, unexplored by man and too deep for humans to swim, lives a little sea creature named Gillbert. Gillbert the Sea Creature is the son of KING NAUTICUS, king of all the oceans. One day, Gillbert will be king. But in the meantime, his playful curiosity takes him away from the kingdom on a journey of discovery.
Gillbert meets an amphibious mermaid and follows her into unknown parts of the ocean. Where he meets many unknown and undiscovered species of underwater creatures. He didn't know these things existed so close to home. Gillbert's world just got a whole lot bigger!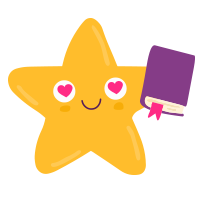 Still in need of more books to read? Be sure to check out last month's YAYBOOKS! Roundup for over 65 more choices to add to your bookshelf!