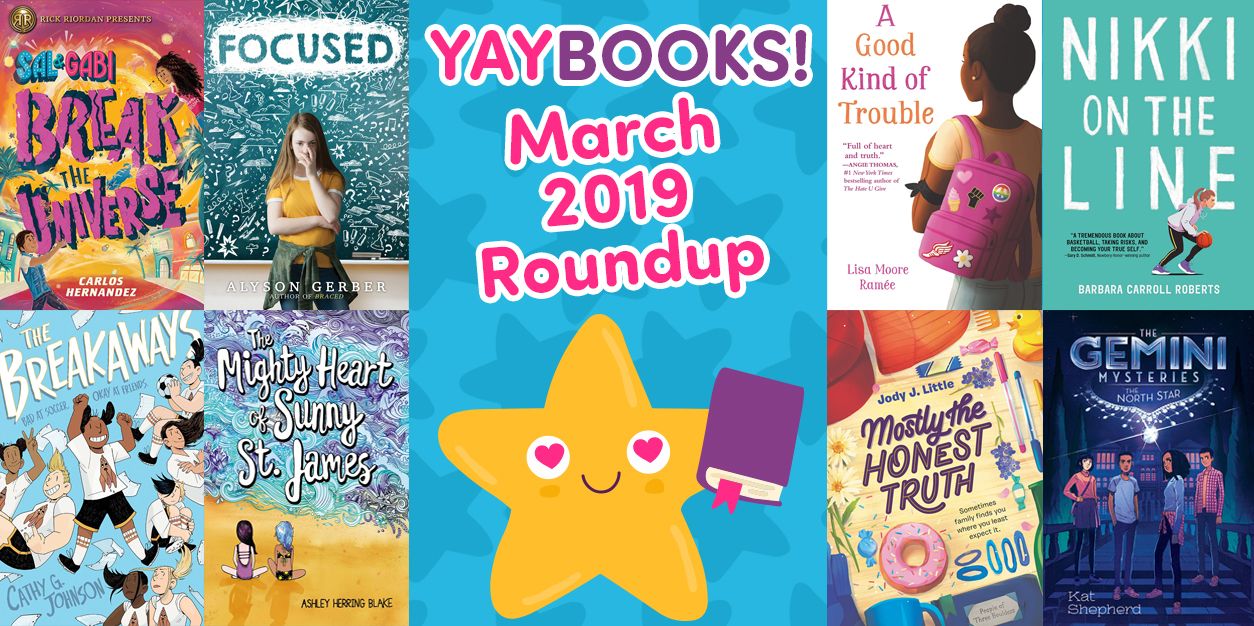 YAYBOOKS! Here's What You Should Read in March 2019
March is here, we've pushed the clocks forward, and Spring is on the horizon. More daylight and warmer weather means more opportunities to read outside are headed our way! We love nothing more than spending a few hours lost in a book in a shady spot on a sunny day.
This month, our YAYBOOKS! Roundup features 25 books and graphic novels releasing this month that we think you'll love. A new month also means a new reading challenge, so be sure to scroll all the way down to see this month's challenge!
YAYBOOKS! March 2019 Roundup: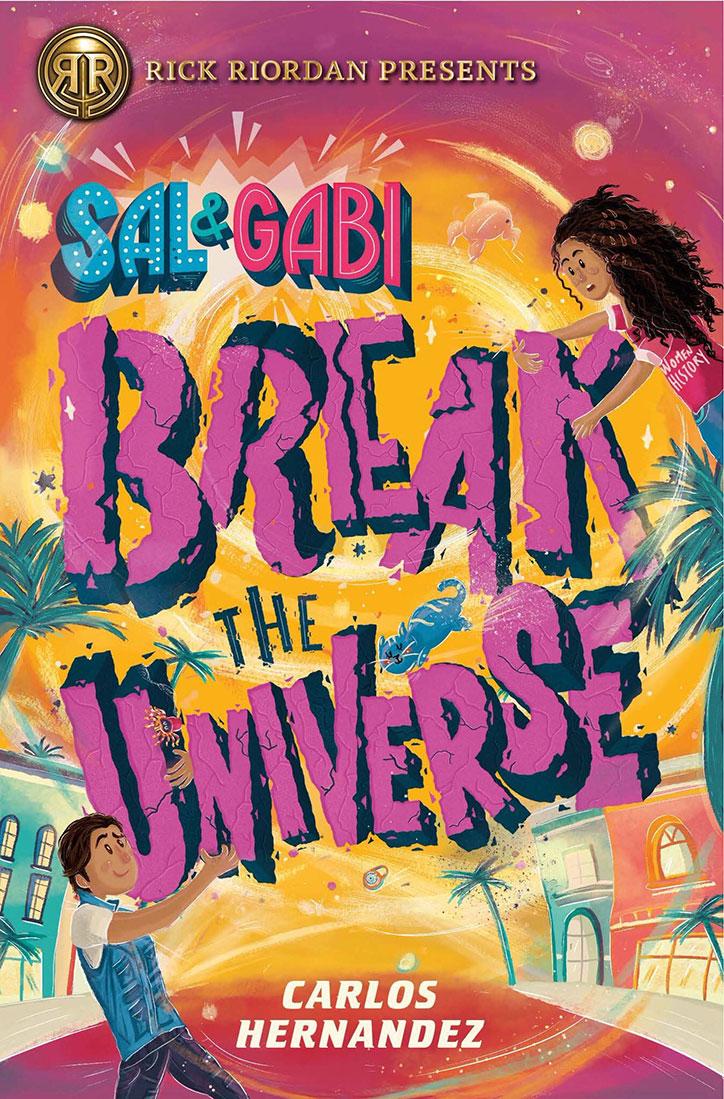 Sal and Gabi Break the Universe
Author: Carlos Hernandez
Publisher: Rick Riordan Presents
Date: March 5
SYNOPSIS:
How did a raw chicken get inside Yasmany's locker?
When Sal Vidon meets Gabi Real for the first time, it isn't under the best of circumstances. Sal is in the principal's office for the third time in three days, and it's still the first week of school. Gabi, student council president and editor of the school paper, is there to support her friend Yasmany, who just picked a fight with Sal. She is determined to prove that somehow, Sal planted a raw chicken in Yasmany's locker, even though nobody saw him do it and the bloody poultry has since mysteriously disappeared.
Sal prides himself on being an excellent magician, but for this sleight of hand, he relied on a talent no one would guess . . . except maybe Gabi, whose sharp eyes never miss a trick. When Gabi learns that he's capable of conjuring things much bigger than a chicken–including his dead mother–and she takes it all in stride, Sal knows that she is someone he can work with. There's only one slight problem: their manipulation of time and space could put the entire universe at risk.
A sassy entropy sweeper, a documentary about wedgies, a principal who wears a Venetian bauta mask, and heaping platefuls of Cuban food are just some of the delights that await in his mind-blowing novel gift-wrapped in love and laughter.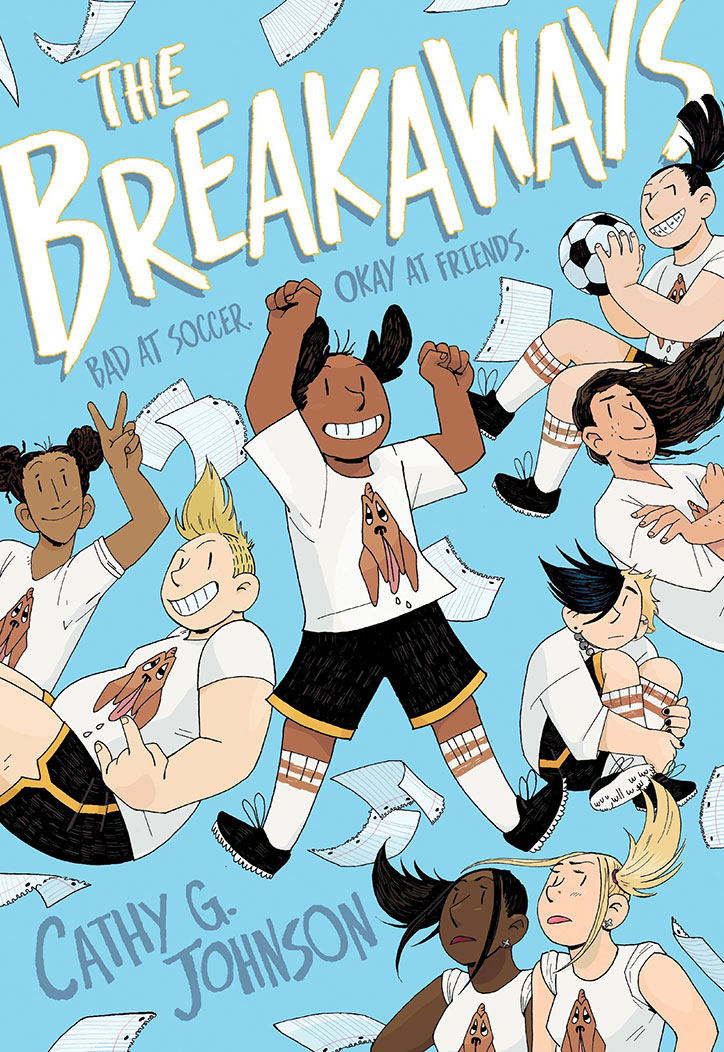 The Breakaways
Author: Cathy G. Johnson
Publisher: First Second
Date: March 5
SYNOPSIS:
Quiet, sensitive Faith starts middle school already worrying about how she will fit in. To her surprise, Amanda, a popular eighth grader, convinces her to join the school soccer team, the Bloodhounds. Having never played soccer in her life, Faith ends up on the C team, a ragtag group that's way better at drama than at teamwork. Although they are awful at soccer, Faith and her teammates soon form a bond both on and off the soccer field that challenges their notions of loyalty, identity, friendship, and unity.
The Breakaways is a portrait of friendship in its many forms, and a raw and beautifully honest look into the lives of a diverse and defiantly independent group of kids learning to make room for themselves in the world.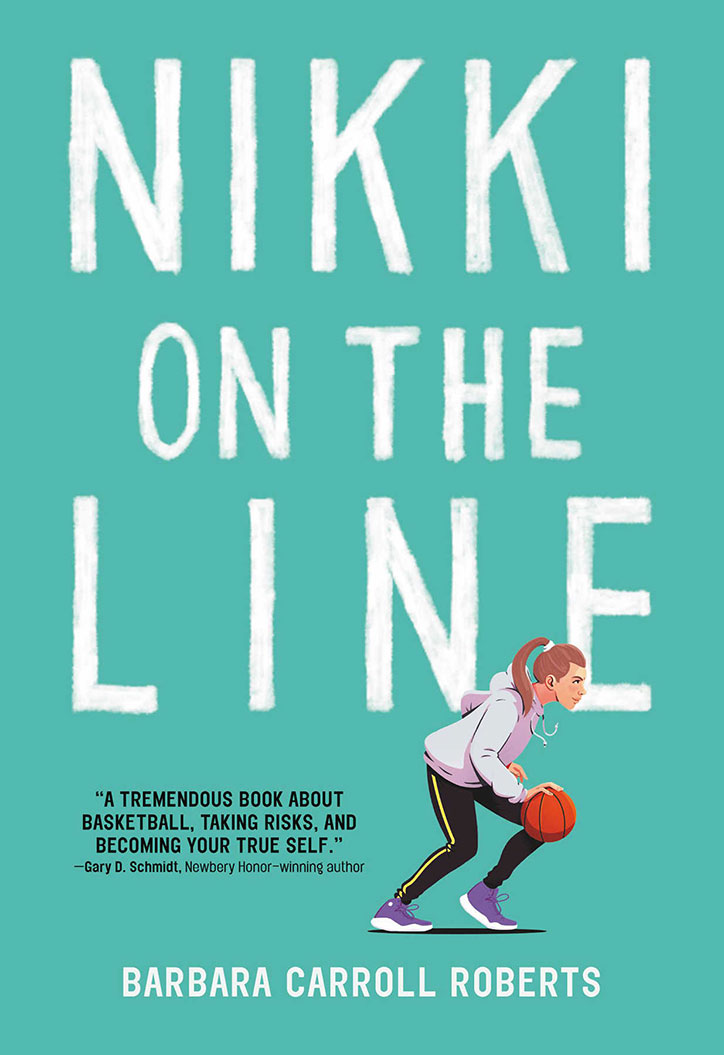 Nikki on the Line
Author: Barbara Carroll Roberts
Publisher: Little, Brown Books for Young Readers
Date: March 5
SYNOPSIS:
Nikki wants to be a basketball star… but between school stress, friend drama, and babysitting woes, will she be able to make it on her new team?
Thirteen-year-old Nikki Doyle's dreams of becoming a basketball great feel within reach when she's selected to play on an elite-level club team. But in a league with taller, stronger, and faster girls, Nikki suddenly isn't the best point guard. In fact, she's no longer a point guard at all, which leaves her struggling to figure out who she is and how she fits in.
The stress piles on as Nikki's best friend spends more and more time with another girl on the team, and when her science teacher assigns a family tree project that will be impossible to complete unless Nikki reveals her most embarrassing secret. As if that's not enough to deal with, to cover the costs of her new team, Nikki has agreed to take care of her annoying younger brother after school to save money on childcare.
As the stakes rise on the basketball court, at school, and at home, Nikki's confidence plummets. Can she learn to compete at this new, higher level? And how hard is she willing to work to find out?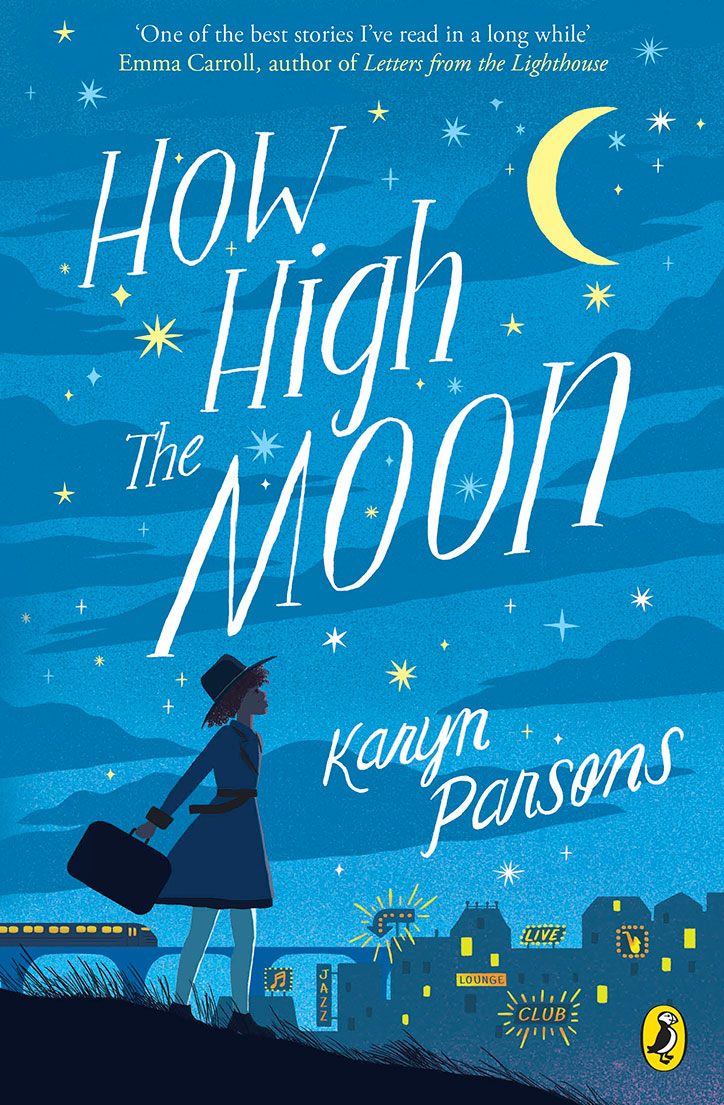 How High the Moon
Author: Karyn Parsons
Publisher: Little, Brown Books for Young Readers
Date: March 5

SYNOPSIS:
To Kill a Mockingbird meets One Crazy Summer in this powerful, bittersweet debut about one girl's journey to reconnect with her mother and learn the truth about her father in the tumultuous times of the Jim Crow South.
In the small town of Alcolu, South Carolina, in 1944, 12-year-old Ella spends her days fishing and running around with her best friend Henry and cousin Myrna. But life is not always so sunny for Ella, who gets bullied for her light skin tone, and whose mother is away pursuing a jazz singer dream in Boston.
So Ella is ecstatic when her mother invites her to visit for Christmas. Little does she expect the truths she will discover about her mother, the father she never knew and her family's most unlikely history.
And after a life-changing month, she returns South and is shocked by the news that her schoolmate George has been arrested for the murder of two local white girls.
Bittersweet and eye-opening, How High the Moon is a timeless novel about a girl finding herself in a world all but determined to hold her down.
The Gemini Mysteries: The North Star
Author: Kat Shepherd
Publisher: Yellow Jacket
Date: March 5

SYNOPSIS:
Join the Gemini Detective Agency and help the teenage sleuths solve the theft of a priceless necklace!
Twins Zach and Evie Mamuya and their friend Vishal Desai make up the Gemini Detective Agency, which is mainly an excuse to get pizza together or hit the go-kart track. But when a priceless diamond necklace known as the North Star is stolen before an auction, the kids tag along with the twins' crime reporter mom and find a few clues that make them think this was no ordinary robbery.
With the help of their classmate Sophia Boyd, the Gemini Detective Agency is on the case! Will they be able to sort through the clues and solve the mystery in time?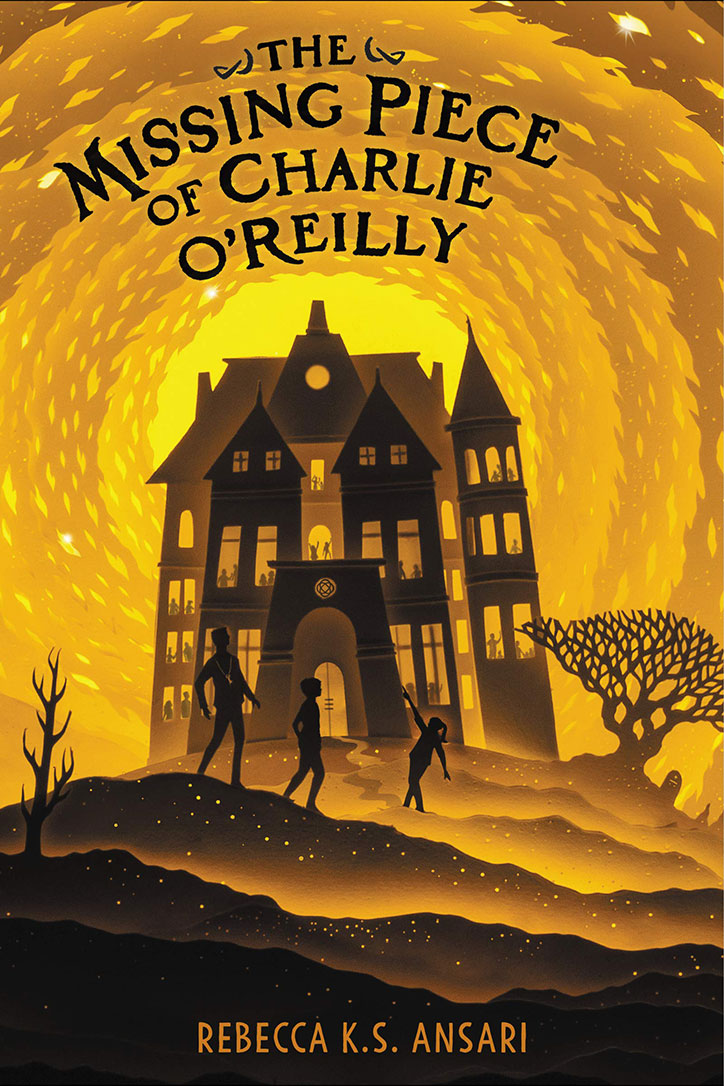 The Missing Piece of Charlie O'Reilly
Author: Rebecca Ansari
Publisher: Walden Pond Press
Date: March 5
SYNOPSIS:
Charlie O'Reilly is an only child. Which is why it makes everyone uncomfortable when he talks about his brother. Liam, his eight-year-old kid brother, who, up until a year ago, slept in the bunk above Charlie, took pride in being as annoying as possible, and was the only person who could make Charlie laugh until it hurt.
Then came the morning when the bunk, and Liam, disappeared forever. No one even remembers him—not Charlie's mother, who has been lost in her own troubles; and not Charlie's father, who is gone frequently on business trips. The only person who believes Charlie is his best friend, Ana—even if she has no memory of Liam, she is as determined as Charlie is to figure out what happened to him.
The search seems hopeless—until Charlie receives a mysterious note, written in Liam's handwriting. The note leads Charlie and Ana to make some profound discoveries about a magic they didn't know existed, and they soon realize that if they're going to save Liam, they may need to risk being forgotten themselves, forever.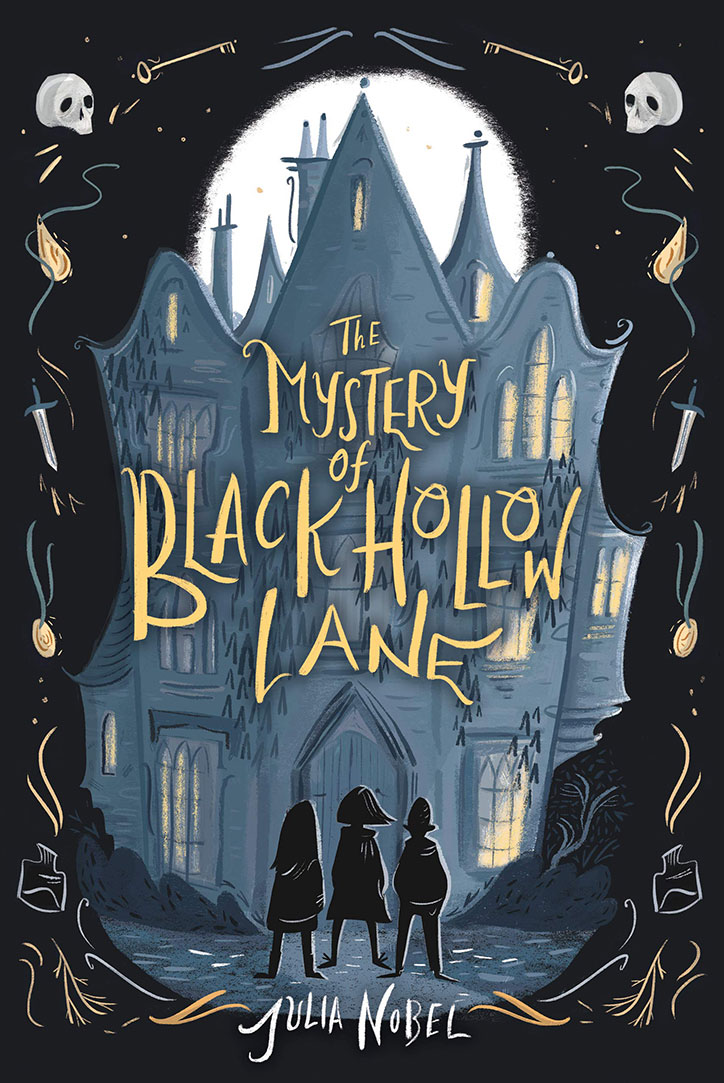 The Mystery of Black Hollow Lane
Author: Julia Nobel
Publisher: Sourcebooks Jabberwocky
Date: March 5
SYNOPSIS:
Emmy's dad disappeared years ago, and with her mother too busy to parent, she's shipped off to Wellsworth, a prestigious boarding school in England. But right before she leaves, a mysterious box arrives full of medallions and a note reading: These belonged to your father.
Just as she's settling into life at Wellsworth, Emmy begins to find the strange symbols from the medallions etched into the walls and stumbles upon the school's super-secret society, The Order of Black Hollow Lane. As Emmy and her friends delve deeper into the mysteries of The Order, she can't help but wonder-did this secret society have something to do with her dad's disappearance?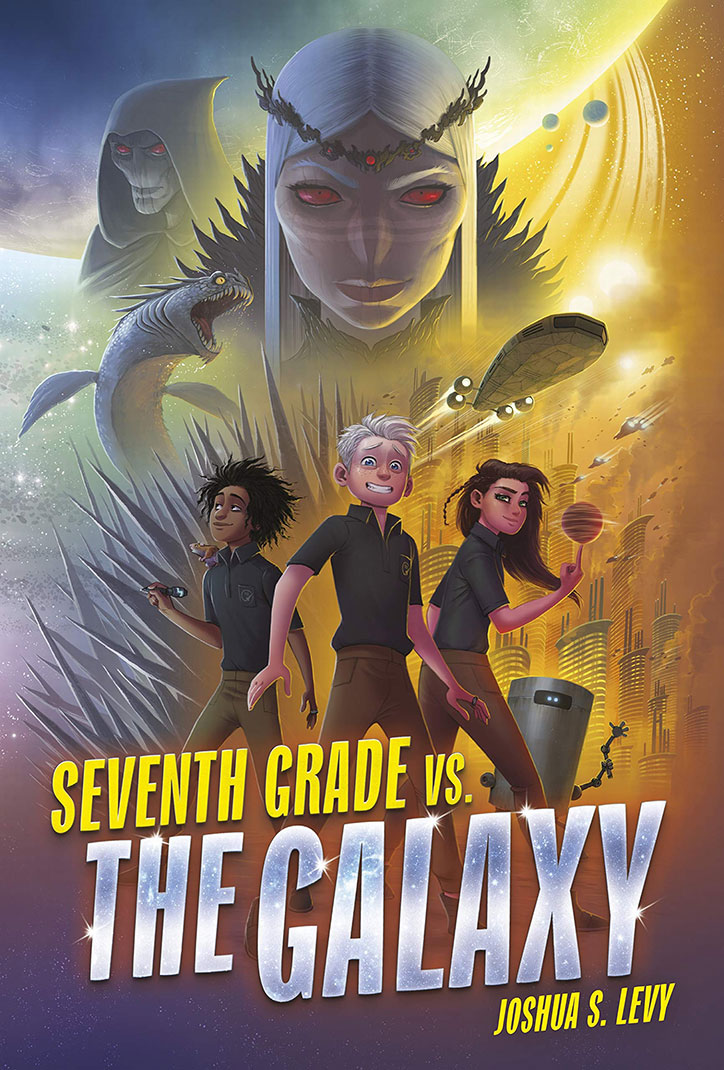 Seventh Grade vs. the Galaxy
Author: Joshua Levy
Publisher: Carolrhoda Books
Date: March 5
SYNOPSIS:
PSS 118 is just your typical school–except that it's a rickety old spaceship orbiting Jupiter. When the school is mysteriously attacked, thirteen-year-old Jack receives a cryptic message from his father (the school's recently-fired-for-tinkering-with-the-ship science teacher). Amidst the chaos, Jack discovers that his dad has built humanity's first light-speed engine–and given Jack control of it.
To save the ship, Jack catapults it hundreds of light-years away and right into the clutches of the first aliens humans have ever seen. School hasn't just gotten out: it's gone clear across the galaxy. And now it's up to Jack and his friends to get everyone home.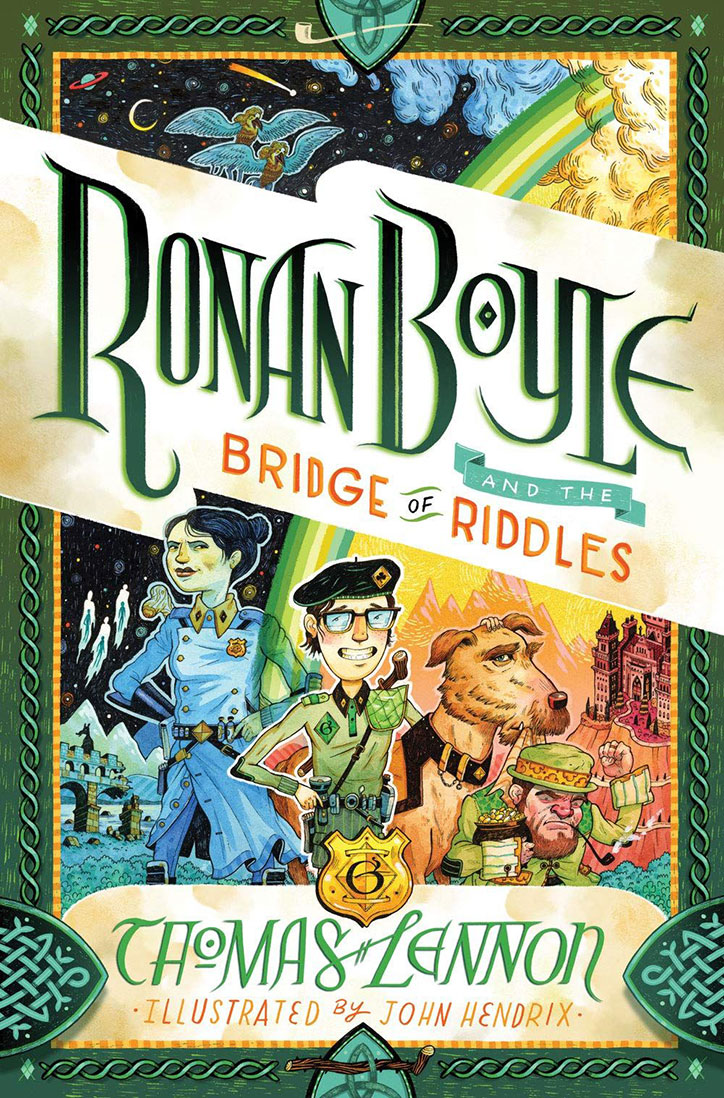 Ronan Boyle and the Bridge of Riddles
Author: Thomas Lennon
Illustrator: John Hendrix
Publisher: Amulet Books
Date: March 5
SYNOPSIS:
Fourteen-year-old Ronan Boyle is the youngest and lowliest recruit to the secret Garda, an Irish police force that handles the misdeeds of numerous magical creatures. Ronan's parents are in jail, but Ronan is convinced that they were framed by the wee people. So, despite his small size, poor eyesight, and social awkwardness, he's determined to learn all he can in the Garda in order to prove his parents' innocence.
To show he's got what it takes, he'll have to confront a fiery leprechaun, a sinister harpy, and a whole world of monsters hidden in plain sight next to real-life Ireland. Fast paced, action packed, and completely hilarious, this is the start to an exciting new middle-grade series by actor and writer Thomas Lennon.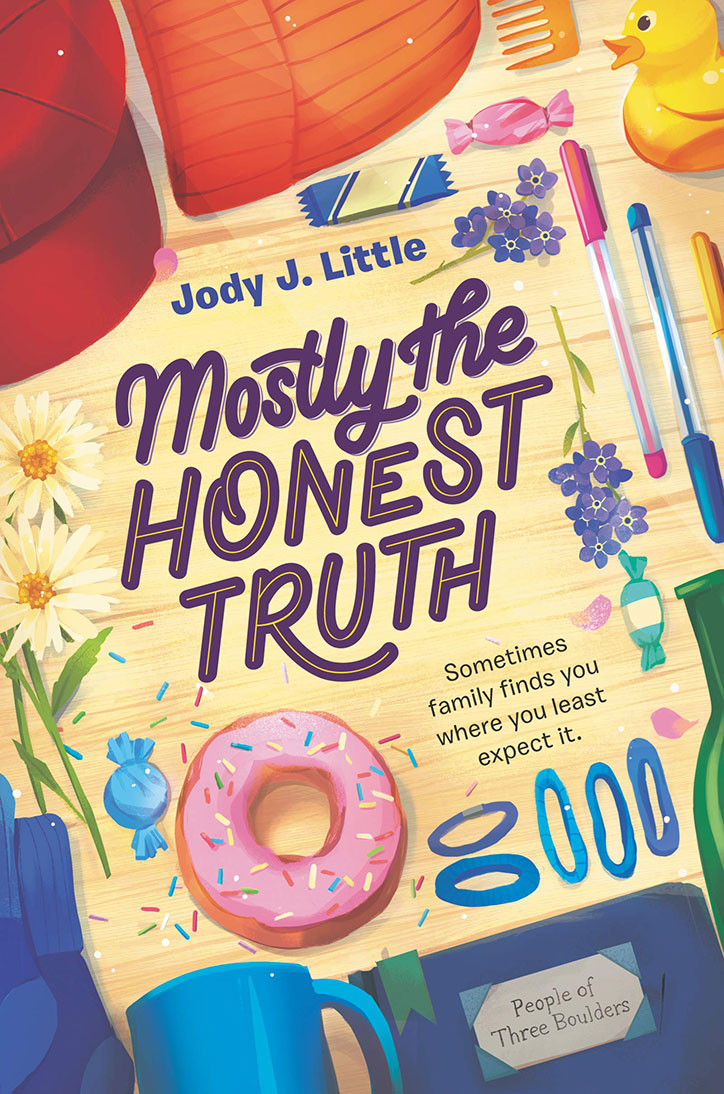 Mostly the Honest Truth
Author: Jody J. Little
Publisher: HarperCollins Children's Books
Date: March 12
SYNOPSIS:
After Pop is sent back to rehab, Jane Pengilly arrives at her newest foster home determined to stick to the straight and narrow and get back to her beloved dad as soon as she can. It's not the first time they've been apart, but Jane's determined it will be the last.
Twelve days out in the boonies of Three Boulders makes Jane miss Pop more than ever. But as the days go by, she realizes that family is more than who you're related to—and that a home can be found in the unlikeliest of places.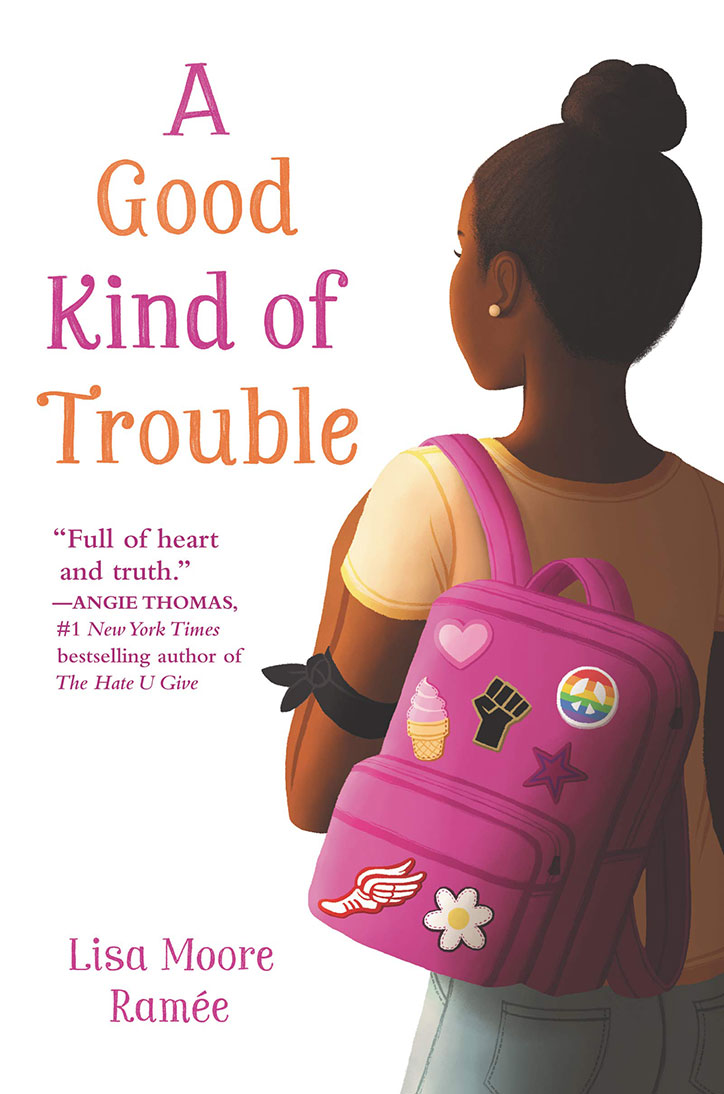 A Good Kind of Trouble
Author: Lisa Ramee
Publisher: Balzer + Bray
Date: March 12
SYNOPSIS:
From debut author Lisa Moore Ramée comes this funny and big-hearted debut middle grade novel about friendship, family, and standing up for what's right, perfect for fans of Angie Thomas's The Hate U Give and the novels of Renée Watson and Jason Reynolds.
Twelve-year-old Shayla is allergic to trouble. All she wants to do is to follow the rules. (Oh, and she'd also like to make it through seventh grade with her best friendships intact, learn to run track, and have a cute boy see past her giant forehead.)
But in junior high, it's like all the rules have changed. Now she's suddenly questioning who her best friends are and some people at school are saying she's not black enough. Wait, what?
Shay's sister, Hana, is involved in Black Lives Matter, but Shay doesn't think that's for her. After experiencing a powerful protest, though, Shay decides some rules are worth breaking. She starts wearing an armband to school in support of the Black Lives movement. Soon everyone is taking sides. And she is given an ultimatum.
Shay is scared to do the wrong thing (and even more scared to do the right thing), but if she doesn't face her fear, she'll be forever tripping over the next hurdle. Now that's trouble, for real.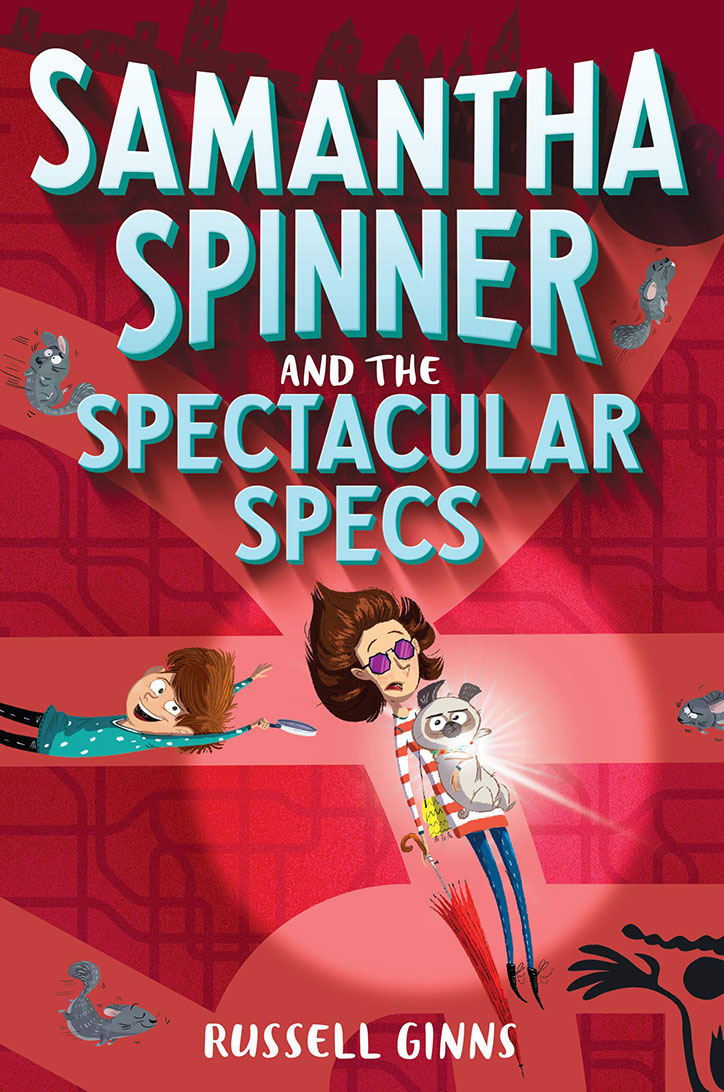 Samantha Spinner and the Spectacular Specs
Author: Russell Ginns
Publisher: Delacorte Press
Date: March 12
SYNOPSIS:
Get ready for more round-the-world adventure with Samantha Spinner and her brother, Nipper, in the second book in this hilarious, puzzle-packed series filled with super-secret messages! Perfect for fans of Escape from Mr. Lemoncello's Library and classics like Holes.
When Samantha Spinner's uncle Paul disappeared, he left presents for his nieces and nephew. Samantha's sister, Buffy, got $2,400,000,000. Her brother, Nipper, got the New York Yankees. Samantha got . . . a rusty old umbrella.
Wow! So unfair, Uncle Paul.
Well, it seemed unfair–until Samantha discovered that the old umbrella holds the plans for a super-secret network of transit systems that covers the globe. It's the ticket to danger and adventure beyond anyone's wildest dreams.
But Uncle Paul is still missing. And Samantha just received a new gift from him: a pair of strange purple sunglasses. Are they another powerful present? A clue to his whereabouts? Or just a bad fashion choice? Samantha and Nipper need to figure it out fast, because . . . here comes the SUN!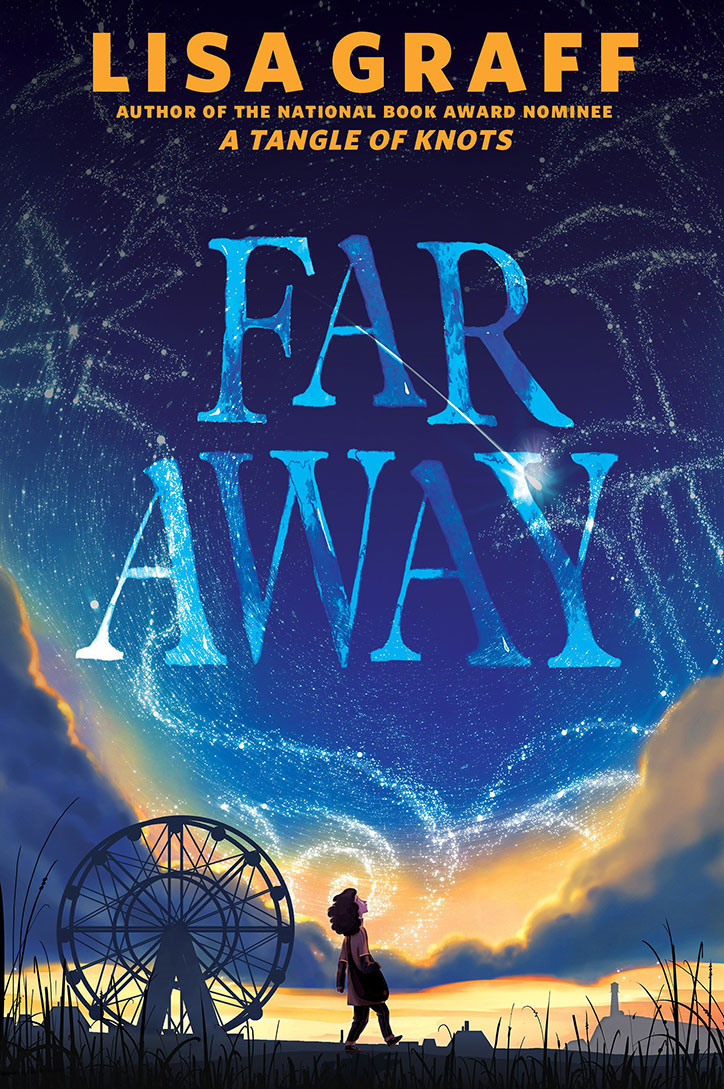 Far Away
Author: Lisa Graff
Publisher: Philomel Books
Date: March 19
SYNOPSIS:
A book about life, loss, and the secrets families keep, reminiscent of Sharon Creech's Walk Two Moons, by National Book Award nominee Lisa Graff.
CJ lives and travels with her Aunt Nic, a famous psychic medium who tours the country communicating with her audience's deceased loved ones at sold-out theaters. Together, they give people closure and forgiveness, and pass important messages on from the Spirit world. While CJ doesn't have her aunt's same ability to talk to the dead, she enjoys playing a crucial role in connecting others with their dearly departed. After all, she knows firsthand what it's like to lose someone she loves—the only way she can talk to her mom, who died hours after CJ was born, is through Aunt Nic.
But when a magician bent on proving that Aunt Nic is a fraud shows up at their shows, CJ learns an impossible truth—that her mother is actually still very much alive. Now CJ no longer knows who to trust. As she learns more unsettling family secrets, CJ must grapple with the lies she's been told and the lies she's helped perpetuate. And in the end, she must decide how to reconcile what it means to find her true family and home—and what it means to forgive.
A poignant, heartfelt novel that explores the lengths we go to protect those we love—and how that impulse can often lead us down difficult roads.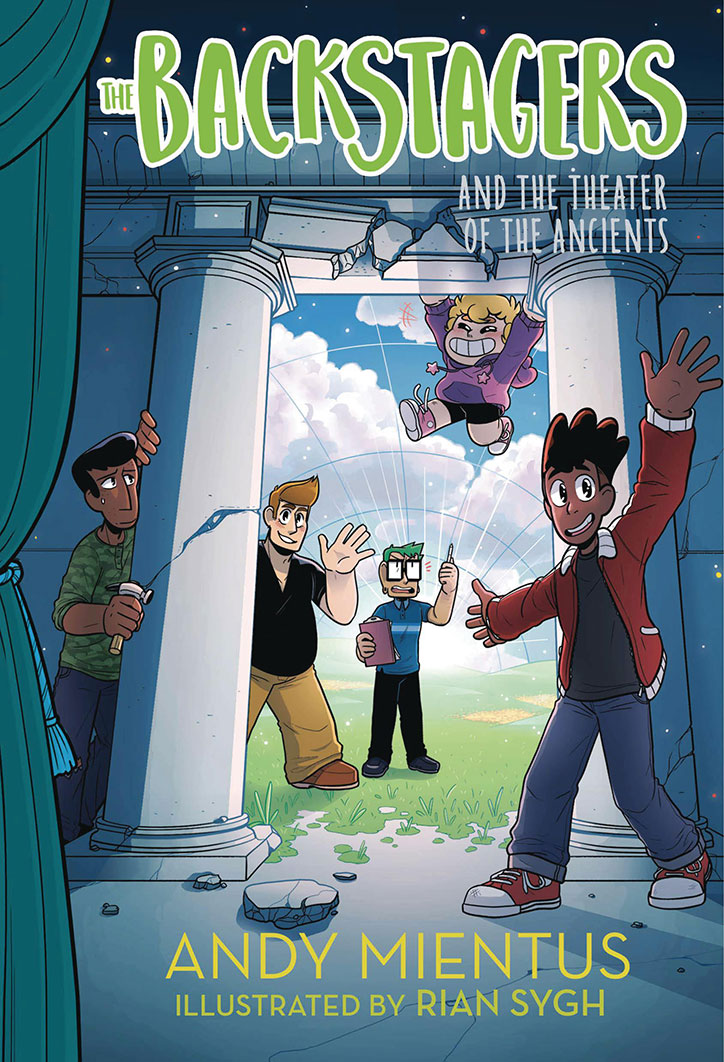 The Backstagers and the Theater of the Ancients
Author: Andy Mientus
Illustrator: Rian Sygh
Publisher: Amulet Books
Date: March 19
SYNOPSIS:
After all the backstage ghost drama during Phantasm, things are quiet for the Backstagers of the St. Genesius School Drama Club. Too quiet. But when that quiet is filled by a mysterious voice that haunts the Backstagers day and night, they set off on a globetrotting adventure to discover the ancient secrets of the legendary artifacts of the theater. Can they solve the mystery in time to open their production of the rock musical Tammy? Each Backstager brings unique skills to the team: Mischievous Sasha is impossibly positive; no-nonsense Aziz makes sure everything runs smoothly; whiz-kid Beckett is a perfectionist through and through; flirtatious Hunter knows the backstage better than anyone; and sweet Jory can think his way through any problem. Effortlessly inclusive and full of adventure, The Backstagers and the Theater of the Ancients is sure to have readers calling, "Encore!"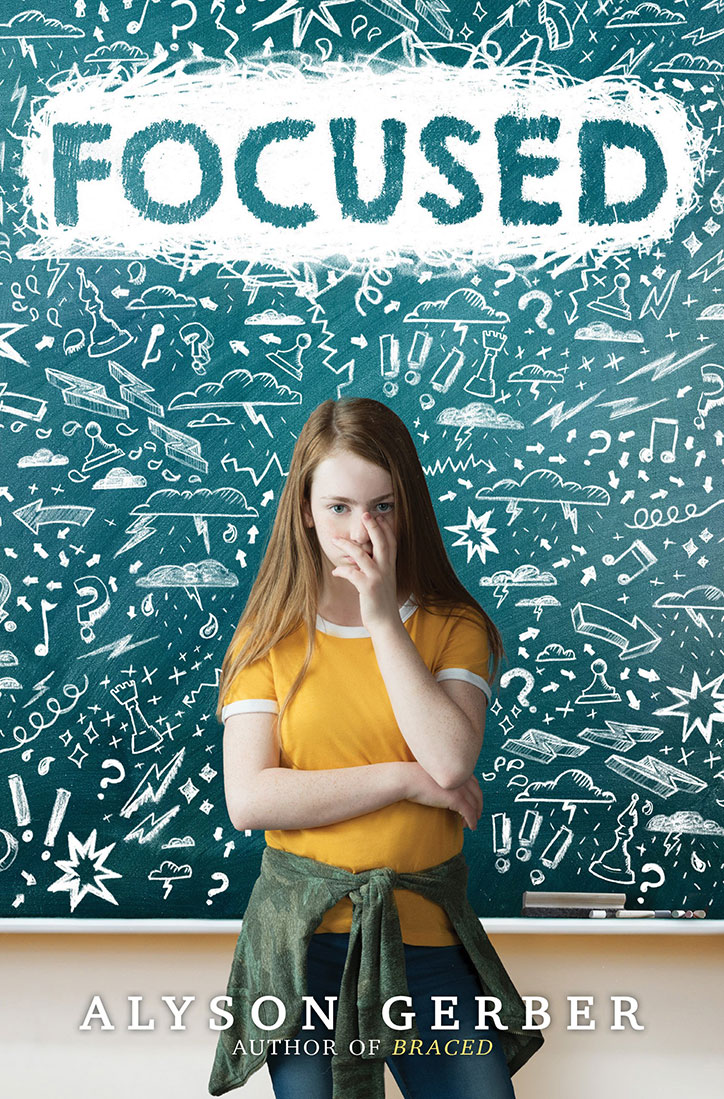 Focused
Author: Alyson Gerber
Publisher: Scholastic
Date: March 26
SYNOPSIS:
Following Braced, which had three starred reviews, comes a story of a girl caught between her love of chess and her ADHD.
Clea can't control her thoughts. She knows she has to do her homework . . . but she gets distracted. She knows she can't just say whatever thought comes into her head . . . but sometimes she can't help herself. She know she needs to focus . . . but how can she do that when the people around her are always chewing gum loudly or making other annoying noises?
It's starting to be a problem—not just in school, but when Clea's playing chess or just hanging out with her best friend. Other kids are starting to notice. When Clea fails one too many tests, her parents take her to be tested, and she finds out that she has ADHD, which means her attention is all over the place instead of where it needs to be.
Clea knows life can't continue the way it's been going. She's just not sure how you can fix a problem that's all in your head. But that's what she's going to have to do, to find a way to focus.
In a starred review, Booklist called Alyson Gerber's first novel, Braced, "a masterfully constructed and highly empathetic debut about a different kind of acceptance." With Focused, she explores even further how, when life gives you a challenge, the best way to face it is with an open mind, an open heart, and the open support of the people around you.
The Mighty Heart of Sunny St. James
Author: Ashley Herring Blake
Publisher: Little, Brown Books for Young Readers
Date: March 26
SYNOPSIS:
Twelve-year-old Sunny St. James navigates heart surgery, reconnections with a lost mother, first kisses, and emerging feelings for another girl in this stunning, heartfelt novel–perfect for fans of Ali Benjamin and Erin Entrada Kelly.
When Sunny St. James receives a new heart, she decides to set off on a "New Life Plan": 1) do awesome amazing things she could never do before; 2) find a new best friend; and 3) kiss a boy for the first time.
Her "New Life Plan" seems to be racing forward, but when she meets her new best friend Quinn, Sunny questions whether she really wants to kiss a boy at all. When the reemergence of her mother, Sunny begins a journey to becoming the new Sunny St. James.
This sweet, tender novel dares readers to find the might in their own hearts.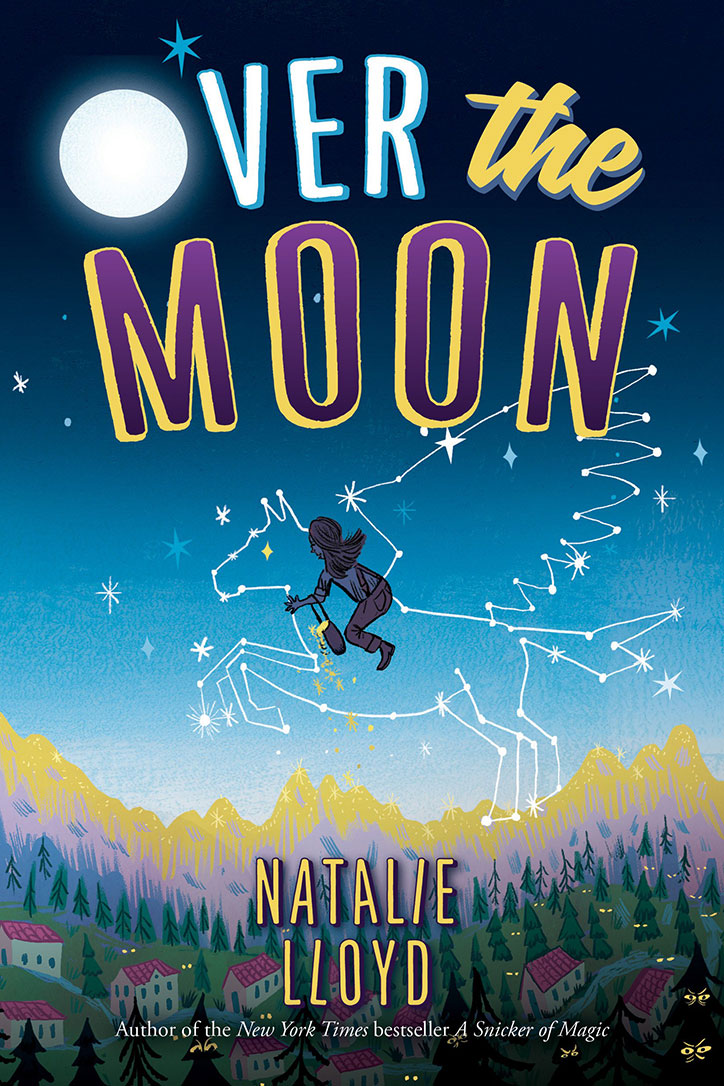 Over the Moon
Author: Natalie Lloyd
Publisher: Scholastic
Date: March 26
SYNOPSIS:
Twelve-year-old Mallie's prospects are grim. In her mining town, Coal Top, boys leave school at 12 to work in the mines, and girls leave to work as servants for the rich people. Mallie can't stomach the idea of that kind of life, but what choice does she have? Especially when her family is counting on her wages to survive.
All that changes when Mallie is recruited for a dangerous competition in which daring (and ideally, orphaned children) train flying horses to battle the monsters that lurk beneath Coal Top. If she wins, she'll earn a fortune for her struggling family. If she fails . . . her family will have one less mouth to feed.
But the situation proves even more sinister than Mallie realizes, and in addition to fighting for her life, she finds herself uncovering a dangerous mystery at the heart of Coal Top's struggles-a mystery that the charismatic ringleader Mortimer Good will do anything to protect.
The Size of the Truth
Author: Andrew Smith
Publisher: Simon & Schuster Books for Young Readers
Date: March 26
SYNOPSIS:
A boy who spent three days trapped in a well tries to overcome his PTSD and claustrophobia so he can fulfill his dream of becoming a famous chef in this charming novel that is Andrew Smith's first foray into middle grade storytelling.
When he was four years old, Sam Abernathy was trapped at the bottom of a well for three days, where he was teased by a smart-aleck armadillo named Bartleby. Since then, his parents plan every move he makes.
But Sam doesn't like their plans. He doesn't want to go to MIT. And he doesn't want to skip two grades, being stuck in the eighth grade as an eleven-year-old with James Jenkins, the boy he's sure pushed him into the well in the first place. He wants to be a chef. And he's going to start by entering the first annual Blue Creek Days Colonel Jenkins Macaroni and Cheese Cook-Off.
That is, if he can survive eighth grade, and figure out the size of the truth that has slipped Sam's memory for seven years.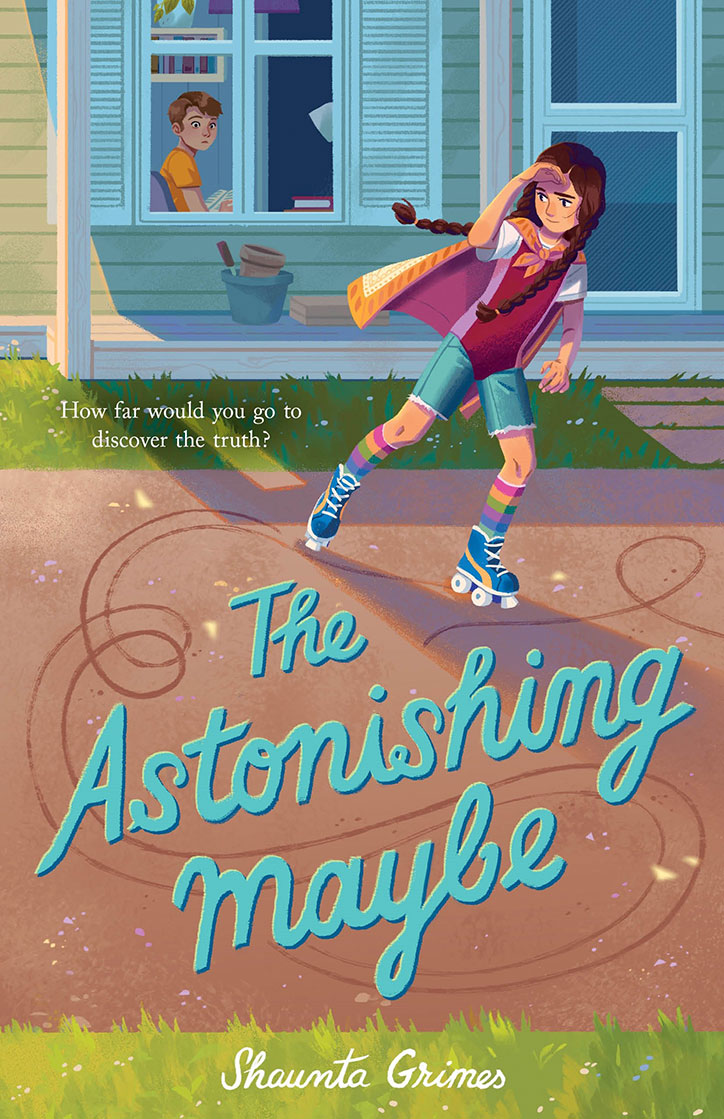 The Astonishing Maybe
Author: Shaunta Grimes
Publisher: Feiwel and Friends
Date: March 26
SYNOPSIS:
A middle-grade novel about a girl searching for her father and the boy who helps her find him.
Gideon hates the idea of moving to Nevada from the East Coast. It's so empty and hot in his new neighborhood. Only one person his age lives nearby: the girl next door, Roona.
Gid notices right away that Roona is…different. She wears roller skates and a blanket as a cape when she needs to feel strong. What he doesn't bargain for, however, is how far outside his comfort zone Roona will take him as she enlists his help in finding her long-gone father. For a kid who's not allowed to ride his bike more than a few blocks from home, this will be the adventure of a lifetime.
Friendship, heartbreak, and defining what family means are rarely as sensitively, beautifully portrayed in middle-grade fiction. Shaunta Grimes is an extraordinary new talent.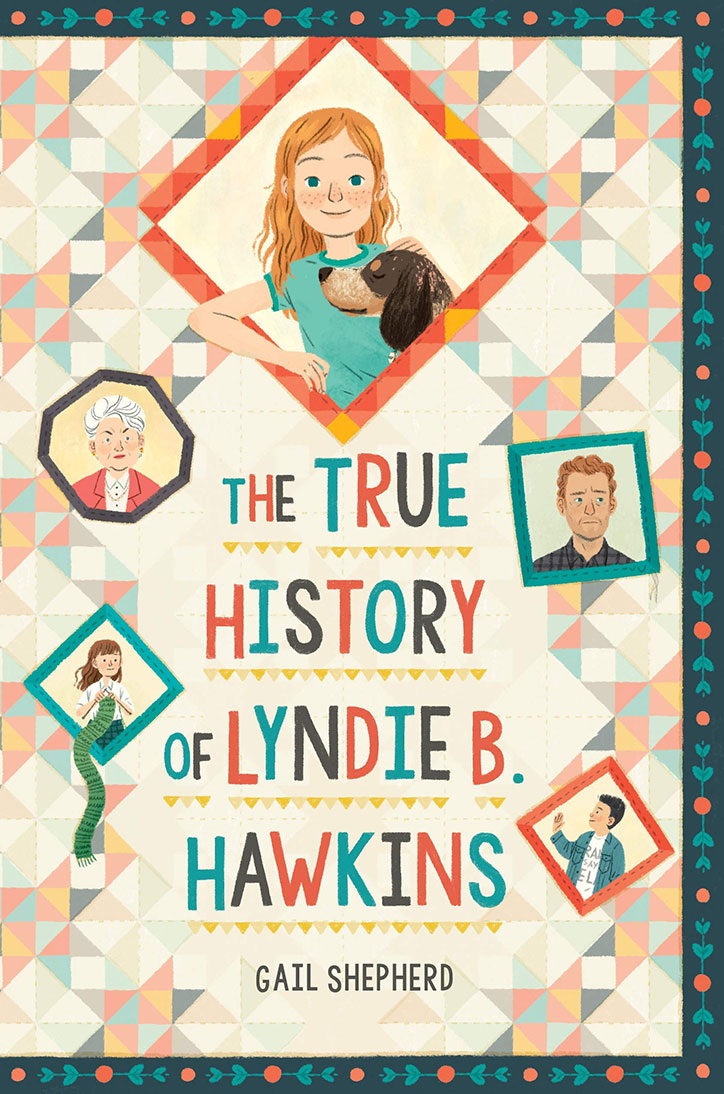 The True History of Lyndie B. Hawkins
Author: Gail Shepherd
Publisher: Kathy Dawson Books
Date: March 26
SYNOPSIS:
Everyone you meet is fighting a battle you know nothing about.
A Southern MG debut about a history-loving girl, Lyndon Baines Hawkins, whose relentless, hilarious, and heartbreaking search for the truth puts her in direct opposition to her fusspot grandmother's need to keep up appearances. Lyndie knows lots about history: she can tell you who President Lincoln's best friend was, the gruesome diseases of Civil War soldiers, and where her Hawkins ancestors built log houses near her home town of Love's Forge, Tennessee. But when it comes to her Ma and Daddy, her knowledge is full of holes.
Nobody talks about what happened to her veteran Daddy during the Vietnam war and why he "came home different," or why her Ma stays locked in her room for days, or how come they had to sell the house Lyndie grew up in and move in with her strict grandparents. And Lyndie's grandma, Lady, is determined to mold Lyndie into a "nice" southern girl who knows how to keep quiet about family secrets.
Lyndie struggles with universal questions: How can you help your daddy fight a battle with himself? What's the difference between charity and love? When can you tell your grandmother exactly where she can stick all her well-I-nevers and don't-you-dares? For fans of THREE TIMES LUCKY, BECAUSE OF WINN DIXIE, THE EVOLUTION OF CALPURNIA TATE and WISH, this is an affecting novel with an irresistible and irrepressible voice.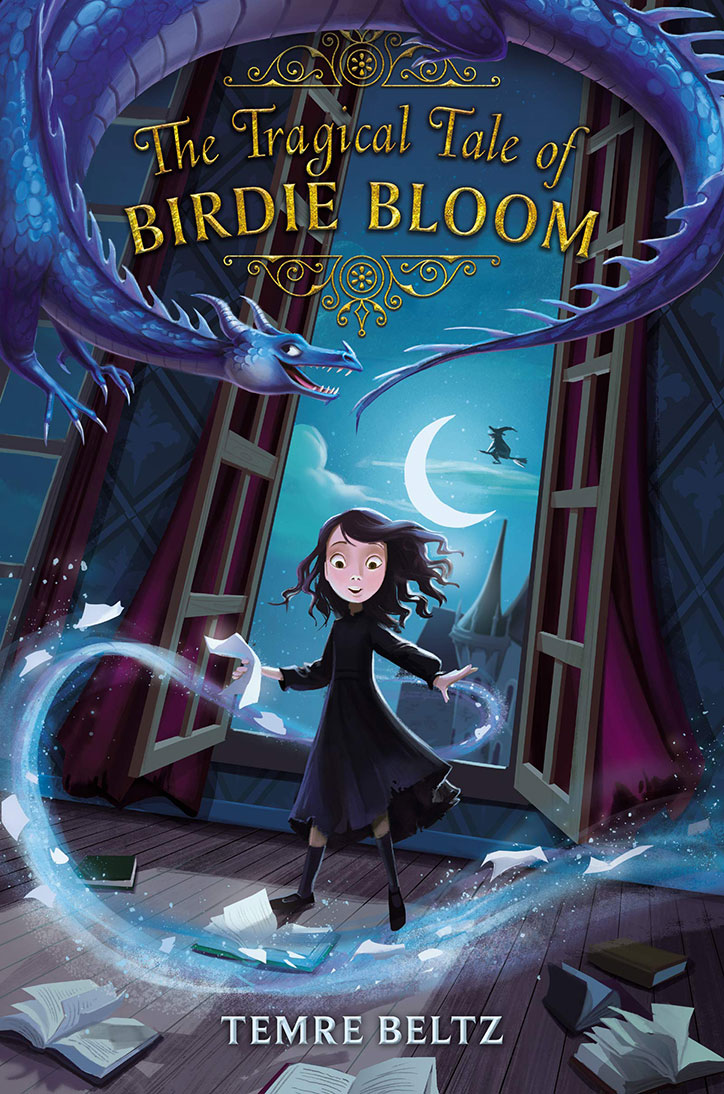 The Tragical Tale of Birdie Bloom
Author: Temre Beltz
Publisher: HarperCollins Children's Books
Date: March 26
SYNOPSIS:
In the fairy-tale kingdom of Wanderly, everyone has a role.
Birdie Bloom is a Tragical—an orphan doomed to an unhappy ending.
Agnes Prunella Crunch is a witch. The wicked kind.
In Wanderly, a meeting between a witch and a Tragical can only end one way: tragically. But lately, Birdie and Agnes have both been searching for something more. And with the help of some mysterious Winds, a few wayward letters, and a very unusual book, they might just find the kingdom's unlikeliest friendship—and together, rewrite their story for good.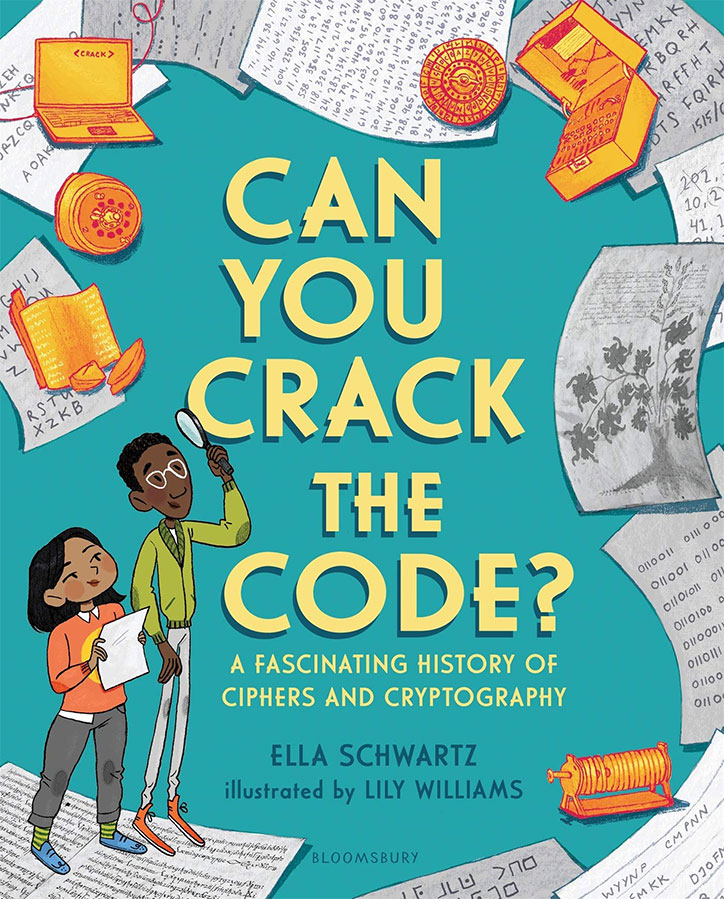 Can You Crack the Code?: A Fascinating History of Ciphers and Cryptography
Author: Ella Schwartz
Illustrator: Lily Williams
Publisher: Bloomsbury Children's Books
Date: March 26
Codes can carry big secrets! Throughout history, lots of good guys and lots of bad guys have used codes to keep their messages under wraps. This fun and flippable nonfiction features stories of hidden treasures, war-time maneuverings, and contemporary hacking as well as explaining the mechanics behind the codes in accessible and kid friendly forms. Sidebars call out activities that invite the reader to try their own hand at cracking and crafting their own secret messages. This is the launch of an exciting new series that invites readers into a STEM topic through compelling historical anecdotes, scientific backup, and DIY projects.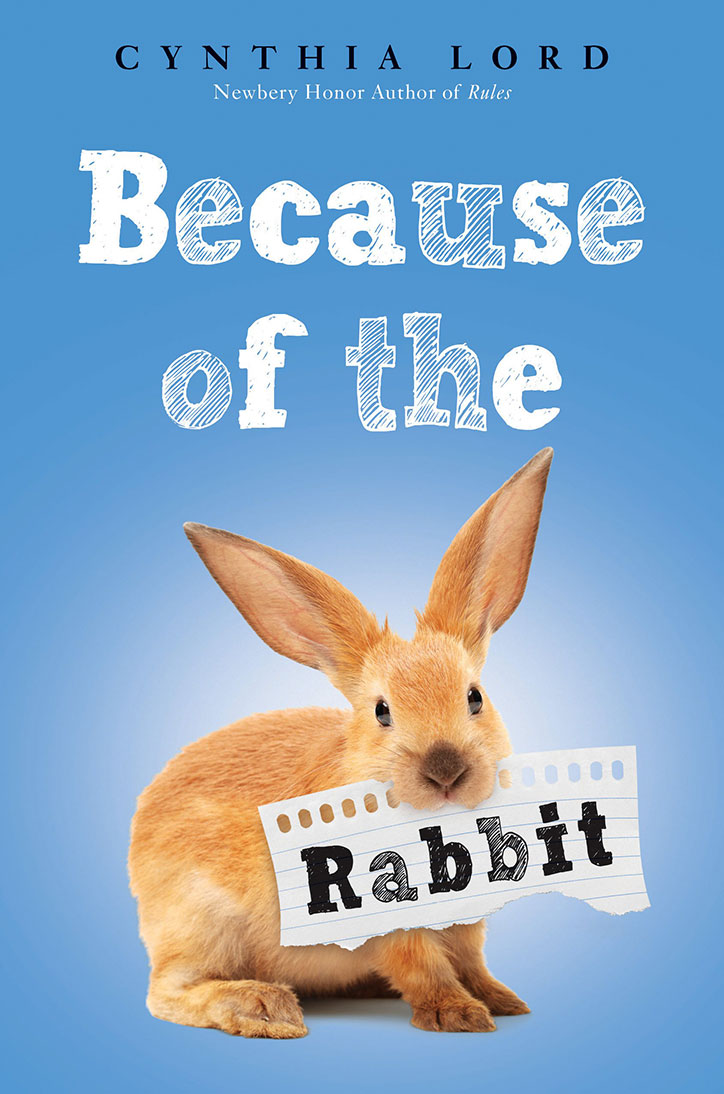 Because of the Rabbit
Author: Cynthia Lord
Publisher: Scholastic
Date: March 26
SYNOPSIS:
On the last night of summer, Emma tags along with her game warden father on a routine call. They're supposed to rescue a wild rabbit from a picket fence, but instead they find a little bunny. Emma convinces her father to bring him home for the night.
The next day, Emma starts public school for the very first time after years of being homeschooled. More than anything, Emma wants to make a best friend in school.
But things don't go as planned. On the first day of school, she's paired with a boy named Jack for a project. He can't stay on topic, he speaks out of turn, and he's obsessed with animals. Jack doesn't fit in, and Emma's worried he'll make her stand out.
Emma and Jack bond over her rescue rabbit. But will their new friendship keep Emma from finding the new best friend she's meant to have?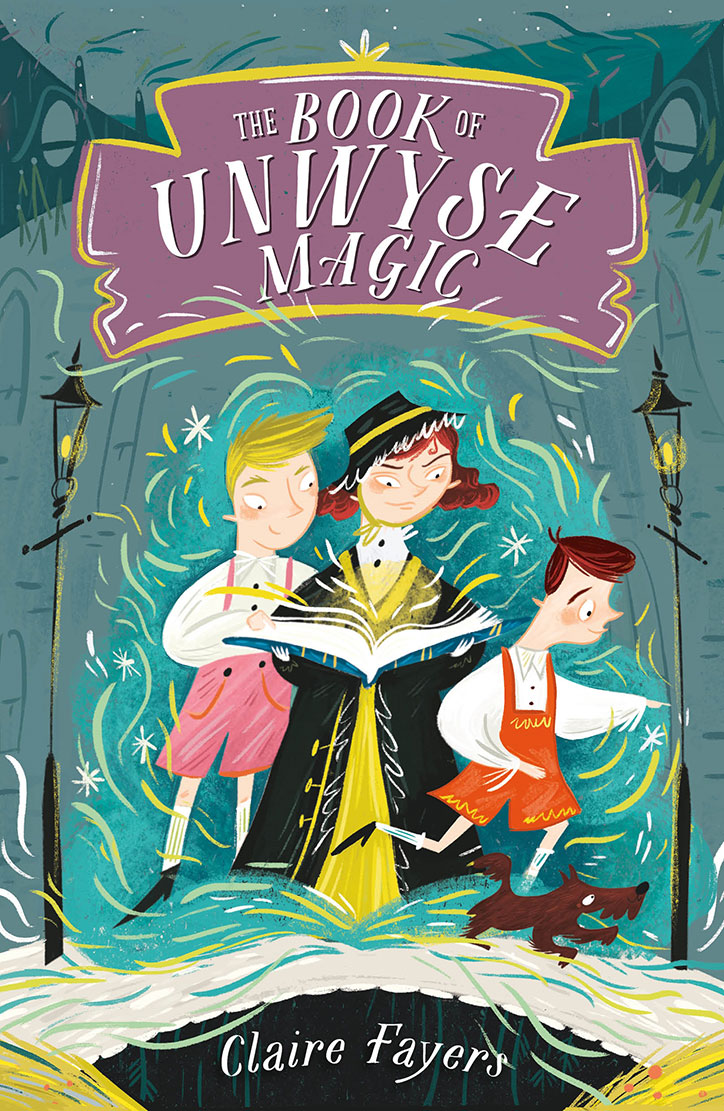 The Book of Unwyse Magic
Author: Claire Fayers
Publisher: Henry Holt and Co.
Date: March 26
SYNOPSIS:
In this darkly mysterious middle-grade fantasy, a girl finds herself at the center of the struggle for power between the human world and the fairy world.
Years before, Ava's family left the town of Wyse in a shroud of mystery—some scandal concerning abuse of magical mirrors. Now returning as indentured servants, twelve-year-old Ava and her brother, Matthew, suspect their new master, Lord Skinner, is up to something nefarious. Ava is determined to discover the truth—about what happened to her family and about the connection between the human world and the fairy world. Along the way, she meets friends and foes and faces real danger. Will she survive and solve the mystery?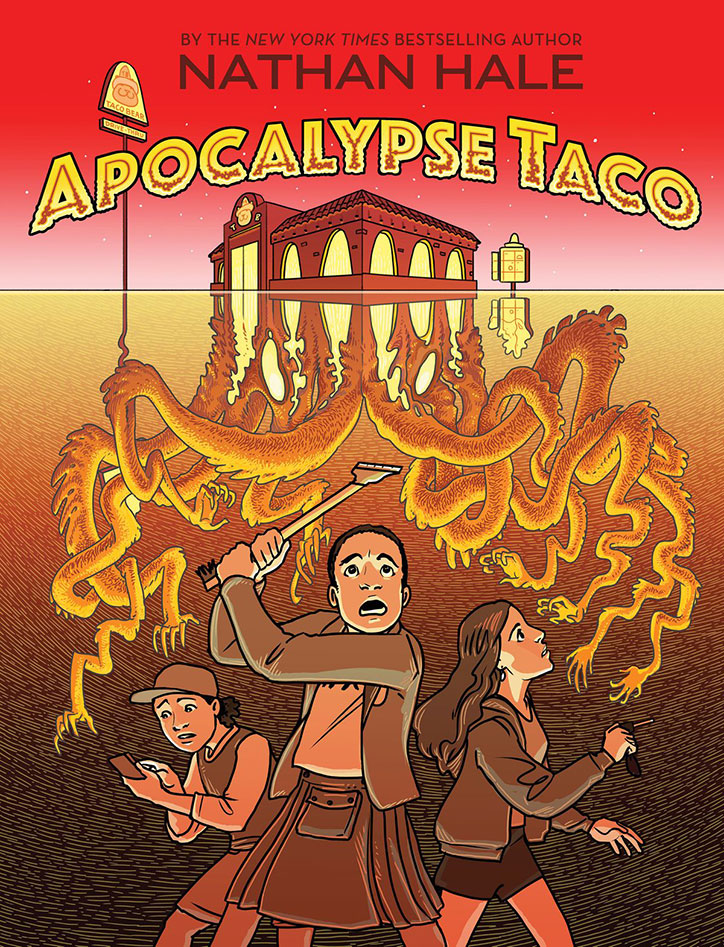 Apocalypse Taco
Author: Nathan Hale
Publisher: Amulet Books
Date: March 26
SYNOPSIS:
Sid, Axl, and Ivan volunteer to make a late-night fast-food run for the high school theater crew, and when they return, they find themselves. Not in a deep, metaphoric sense: They find copies of themselves onstage. As they look closer, they begin to realize that the world around them isn't quite right. Turns out, when they went to the taco place across town, they actually crossed into an alien dimension that's eerily similar to their world. The aliens have made sinister copies of cars, buildings, and people—and they all want to get Sid, Axl, and Ivan. Now the group will have to use their wits, their truck, and even their windshield scraper to escape! But they may be too late. They may now be copies themselves…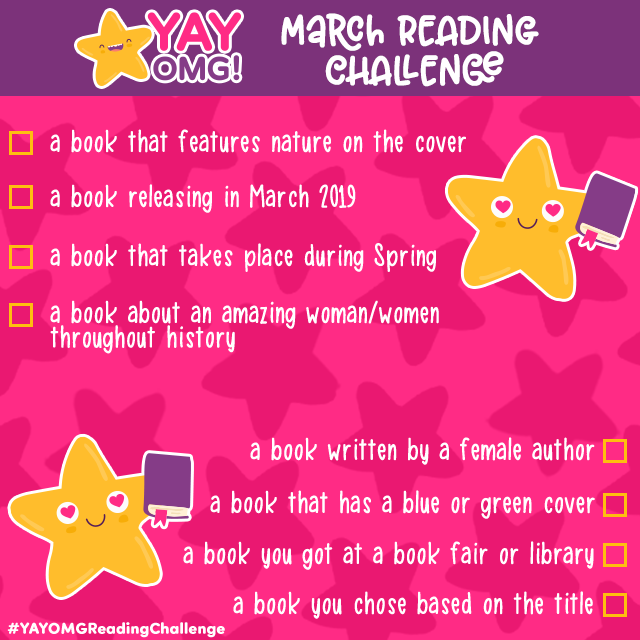 Feel like curling up with one of these awesome new reads? Play along with our monthly reading challenges on Instagram and use #YAYOMGReadingChallenge to show us your progress!