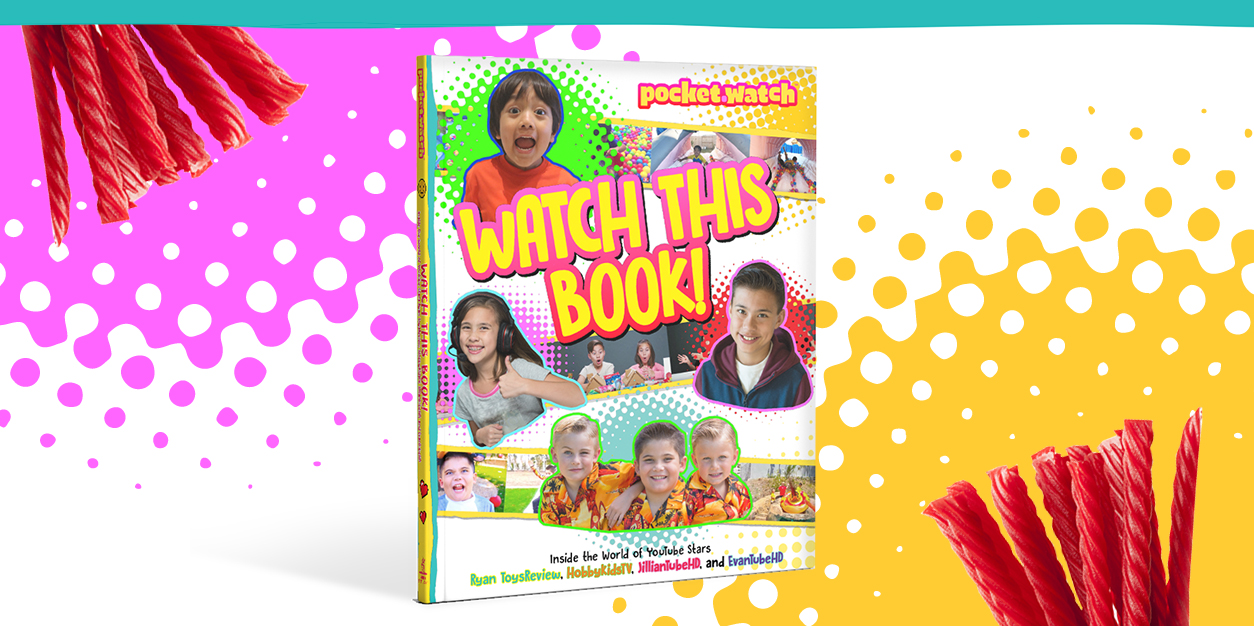 Watch This Book Gives You a Behind the Screens Look at Your Favorite YouTube Stars
Watch This Book is a brand new book coming this Fall from pocket.watch! Go behind the scenes (and the screen!) and explore the world of your favorite kid YouTubers: Ryan ToysReview, EvanTube, HobbyKids TV! They revealed the cover today for the very first time, take a peek below and check out our Instagram to watch the reveal video!
Watch This Book: Inside the World of YouTube Stars Ryan ToysReview, HobbyKidsTV, JillianTubeHD, and EvanTubeHD:
This isn't an ordinary book – it's a super cool, insightful, and wildly fun look at the lives, passions, and interests of pocket.watch's biggest and best kid creators and their families. According to pocket.watch, the book will be "showcasing illustrations, original art and trivia like what superpower Ryan wished he had, the biggest mess HobbyKidsTV once made during an episode (and how long it took them to clean it up), and Evan's favorite food. It will also include tips and advice from each of these stars on how families can make your best videos."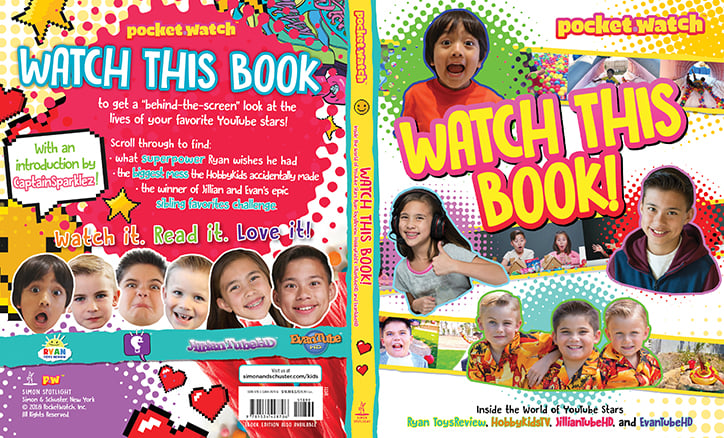 Watch This Book is overflowing with quizzes, games, and never before seen photos of your fav YouTube stars. It also features an introduction from the one and only CaptainSparklez! We're confident that this read will make you laugh and make you feel connected to the creators you love! If you've ever wondered how your favorite YouTubers bring their videos to life or what they do when they're not on camera, this is the book for you! Plus, you'll learn expert-level tips from each of these massively successful influencers on how YOU can create your very best vids.
Watch This Book will be released on November 6 from Simon and Schuster. Grab your favorite adult and pre-order here! While you wait for this new book, check out our roundup of all the new books and graphic novels releasing this month!