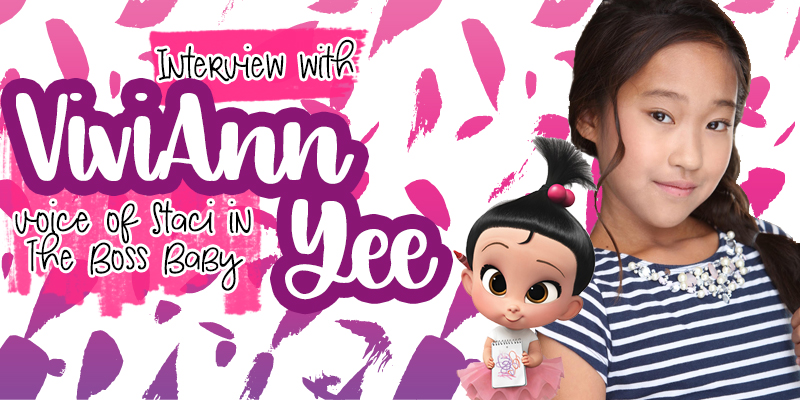 Get to Know ViviAnn Yee, Voice of Staci in The Boss Baby
If you saw the hilarious DreamWorks flick, The Boss Baby, then you're already familiar with ViviAnn Yee. She was the voice behind Staci, Boss Baby's note-taking assistant. In addition to acting, ViviAnn loves playing the cello, studying science, and playing Dungeons and Dragons with her friends. She may be young, but she's absolutely on the rise and you'll definitely be seeing a lot more of her soon!
We got to chat with ViviAnn about her work on The Boss Baby, her big aspirations, and which movies she'd love to reboot. Find out everything you need to know about her below!
Interview with ViviAnn Yee: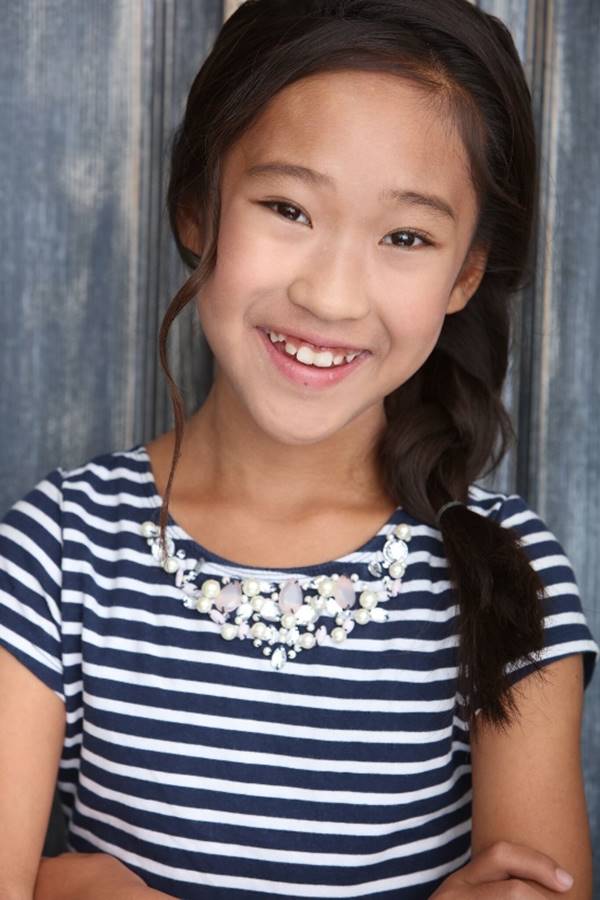 YAYOMG!: The Boss Baby totally crushed it in theaters and it's totally hilarious. Can you tell us a little about your character, Staci?
ViviAnn Yee: I'm so happy the movie has been doing well. It really is such a great movie! I'm super thankful to director Tom McGrath and producer Ramsey Ann Naito — the creative geniuses behind the movie who chose me for this role. My character, Staci, is the assistant to Boss Baby (voiced by Alec Baldwin). She's supposed to be Boss Baby's official note-taker, but she's not very good at it. Thankfully she comes through for Boss Baby when he really needs it.
YAYOMG!: What was it like to work alongside all those big name stars like Alec Baldwin, Lisa Kudrow, Steve Buscemi, Tobey McGuire, etc?
ViviAnn: Since we did the recording sessions one person at a time, probably because of everyone's crazy busy schedules, I did not get to work together with them while making the movie. However, I did get to meet many of them at the premiere party in New York which was SO much fun. They are all super-nice and I was totally starstruck!

YAYOMG!: As Adventure Time fans, we're totally fangirling that you voiced Young Frieda in the Adventure Time: Islands miniseries. We have to ask – are you a fan of the show? Do you have any other favorite cartoons?
ViviAnn: Of course I love watching Adventure Time! It's such an amazing show! I also enjoy the anime series Sailor Moon. When I was younger I loved to watch Doc McStuffins and Ni Hao Kai-Lan all the time.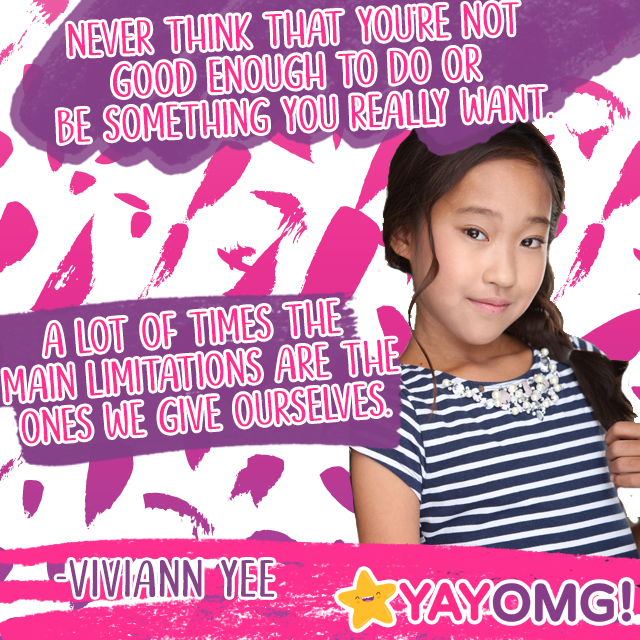 YAYOMG!: If you could reboot any TV show/movie and star in it, which would be it?
ViviAnn: Since my dad's family is from Hawaii, I would love to be Lilo in a remake of "Lilo and Stitch." And because my mom's family is originally from China, I'd love to be Hua Mulan in a remake of "Mulan".
YAYOMG!: We hear that it's your dream to become a dermatologist and find a cure for eczema. Why is this so important to you?
ViviAnn: Yes, my dream is to be a dermatologist who happens to be an actor too. I was born with a pretty bad case of the skin condition called eczema. It causes terrible itchiness and can make you look and feel horrible. I used to have a hard time sleeping because it was so uncomfortable. Thankfully I have mostly outgrown it now but I'd love to find a cure for eczema so no one would ever have to suffer from it the way I did.

YAYOMG!: You're bi-lingual, a cellist, an aspiring doctor, and an actress. Is there anything that you're NOT good at that you'd like to be better at?
ViviAnn: Thank you for saying all those nice things about me, but there are many things I'd like to be better at. I'd love to learn how to cook and sew. I wish I was better at drawing pictures. And I'd love to be a better tennis player so I can beat my older brother sometimes!
YAYOMG!: Being a super smart girl who loves science, do you have any advice for young girls out there who are also interested in the STEM fields?
ViviAnn: I really believe that everyone is smart in their own way because everyone is great at something. So my advice is to never think that you're not good enough to do or be something you really want. A lot of times the main limitations are the ones we give ourselves.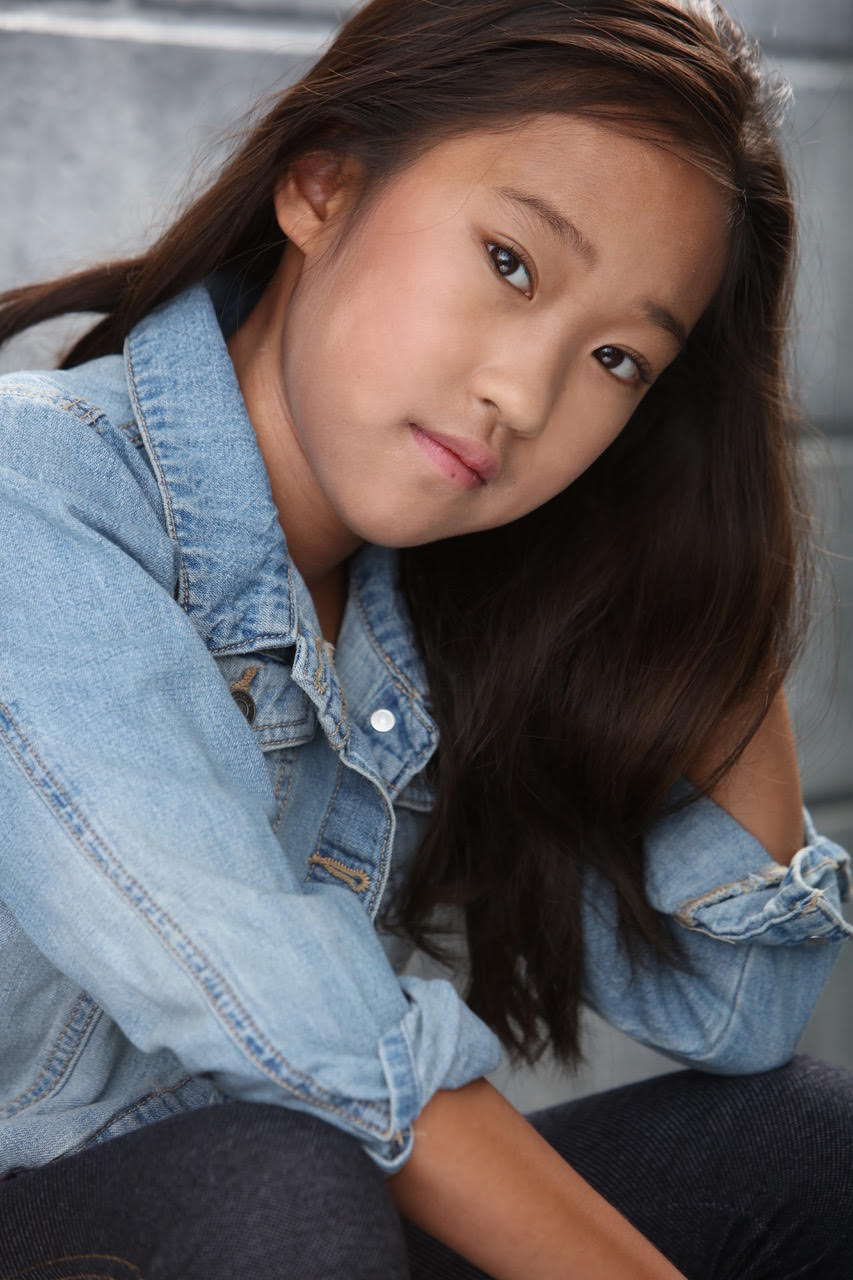 YAYOMG!: You've been acting since you were 4 years old. How do you find balance between acting, schoolwork, and time to relax? What inspires you to keep going even when things get hard/stressful?
ViviAnn: I'm always inspired by the amazing writers and their wonderful stories. I can see and feel their passion and it makes me want to do everything I can to bring their vision to life. As for finding balance, it does get hard sometimes, especially when I'm trying to juggle learning my lines with keeping up my schoolwork. There have been many times where I ate my dinner in the car while doing my homework during a long drive home after a job or audition. But because I'm doing what I love it's really not too stressful. I love acting but I also love going to school and learning!

YAYOMG!: Speaking of relaxing, what do you like to do for fun?
ViviAnn: I love to hang out with my friends. We can do whatever and it will always be fun because we just like spending time together. Aside from that I love to read lots of books, travel, do volunteer work, and dance while singing along to songs on Spotify.
YAYOMG!: What's the best advice someone has ever given you?
VivAnn: Hard work beats talent if talent doesn't work hard.
Now that Viviann has secured the top spot as your new favorite actress, why not get to know the super talented "Heart Won't Beat" singer, AJA9?