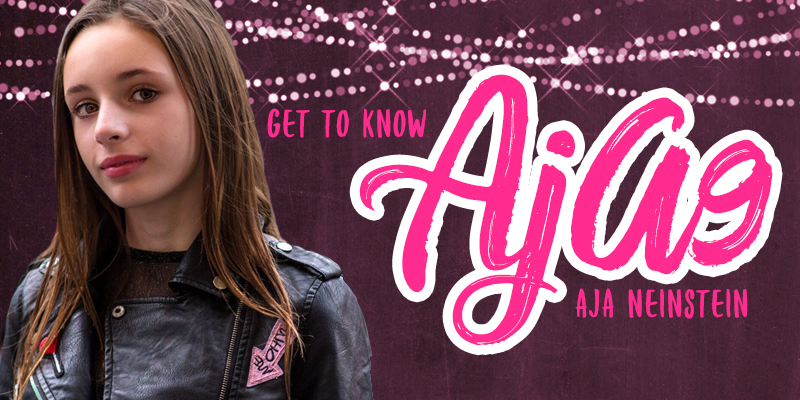 AJA9 Dishes on "Heart Won't Beat", Her Favorite Songs, & More
Aja Neinstein aka AJA9 just dropped a new single, "Heart Won't Beat", on her 13th birthday. (Can you say impressive?!) The song is fierce collaboration with Gazzo that's been crushing the Radio Disney charts. Aja has an incredible voice that's just oozing with emotion, which is perfect, because she loves singing ballads!
If you haven't heard "Heart Won't Beat" yet, give it a listen here – we're pretty confident that you'll be adding it to every playlist you have. It's the perfect Summer jam! We chatted with AJA9 so you guys can get to know her and brag to all your friends about how you liked her before she was cool!
Get to Know Aja Neinstein aka AJA9: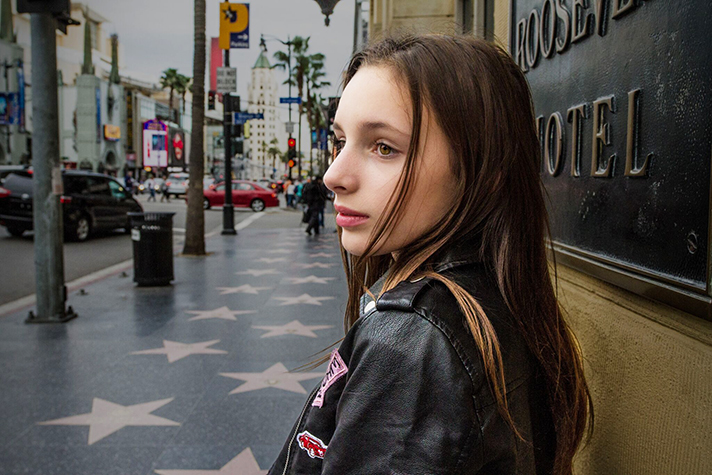 On her "Heart Won't Beat" single collab with DJ/Producer, Gazzo:
"My manager played a few of [my] demos for Gazzo's manager one day and he really liked them. When Gazzo ended up hearing the demos he really liked them as well. They called and mentioned how he wanted to work with me! When I received the song, I really enjoyed adding my vocals on to it. I came out to LA when Gazzo started working on the song. It was amazing to watch him do what he does. I really appreciated how nice he was to me. I'm really happy about how great the song came out, and it was released on my 13th birthday!!!"
Who she'd give an ARDY (Radio Disney Music Award) to:
"Ariana Grande. I would pretty much answer her for most everything."
Her Top 3 songs of the moment:
"Man that's an easy one. 'Halo' by Beyoncé, 'Love On The Brain' by Rihanna, and 'Tattooed Heart' by Ariana Grande. I love ballads and these songs are the kind of songs I want to be my style one day."
What she does for fun:
"I love to make slime and I love sleepover camp in the summers with my friends. I love making slime it's the best thing ever!"
Something she's hoping to get better at:
"I feel like I still have a lot to learn about doing interviews and talking to people. I still get nervous sometimes but I know that if I keep working on it I can get better and better."
Her advice for young girls who dream of performing:
"I don't know I am still learning so much. I guess I would say to work really hard if you love something and don't get it, it's hard sometimes. Just keep going if you love it and don't give up!"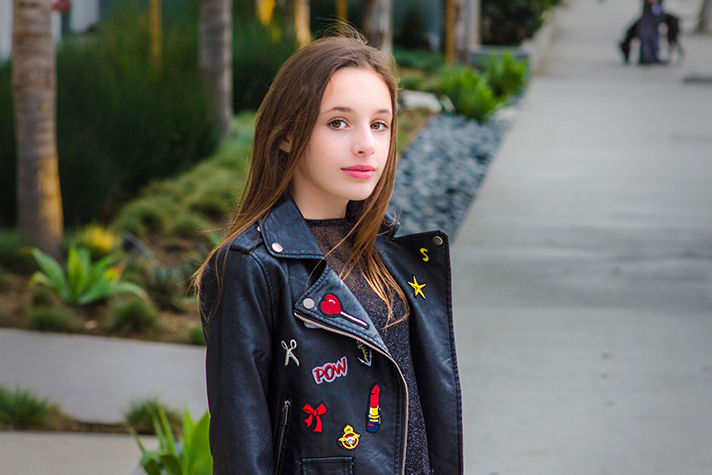 Need more AJA9 in your life? She's got a Musical.ly (@aja9music) you can follow, a YouTube channel you can subscribe to, and an Insta (@theaja9) where she recently shared pics of her amazing RDMA red carpet look. If AJA9 keeps putting out amazing singles like "Heart Won't Beat", we definitely think there's an ARDY in her future!
Want to get to know even more girls doing amazing things? Check out our other interviews!
Photo Credit: Chris Crutchfield