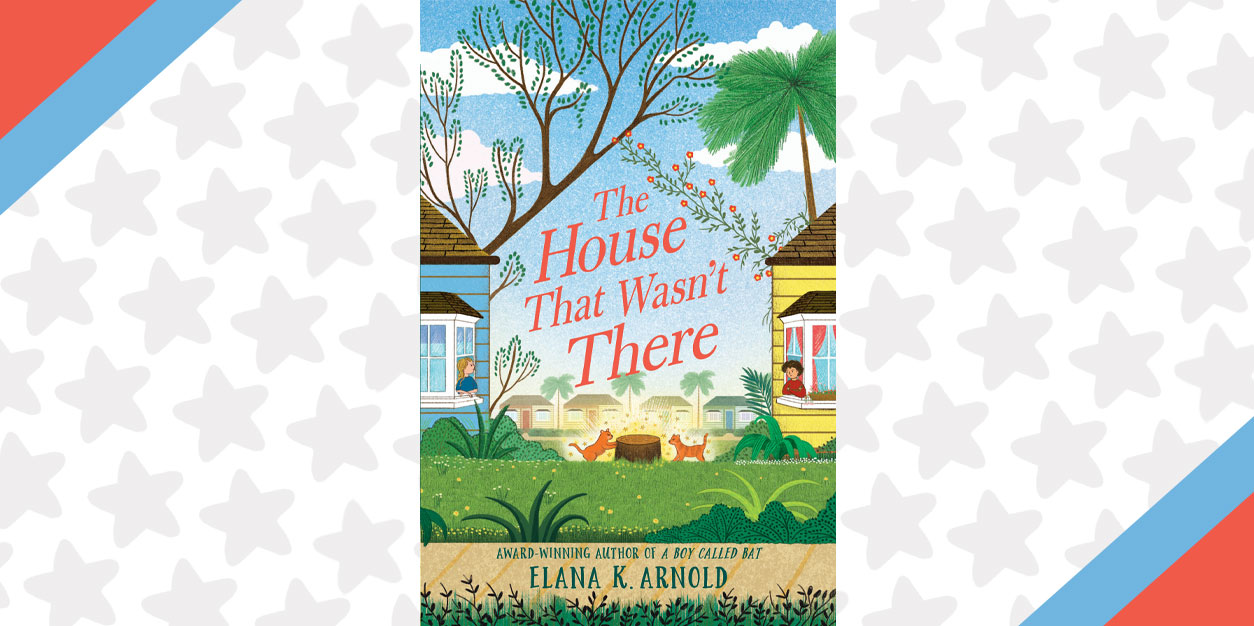 Get to Know Oak and Alder from The House That Wasn't There
Teleporting kitties, mysterious puzzles, and a little bit of magic bring this story of two unlikely friends to life in the most surprising way in this sparkling new book, The House That Wasn't There.
Alder has lived in the same cozy little house in Southern California his entire life. He loves the old walnut tree that stands tall next to his house because it reminds him of his father, who passed away. Oak isn't happy about moving away from the comfortable life she knew and starting fresh in California. She doesn't want to start a new school, make new friends, and wish her family would have included her in this major life-altering decision.
When Oak's mom starts renovating the new house, it means chopping down the beautiful walnut tree – causing Alder to be extremely upset and annoyed with his new neighbors. Oak and Alder definitely don't start off on the right foot and aren't exactly thrilled about starting school together, but after a series of coincidences, they soon realize they may be connected in more ways than they realize. Despite their shaky start, they'll have to work together to solve the mystery in this charming and magical friendship story.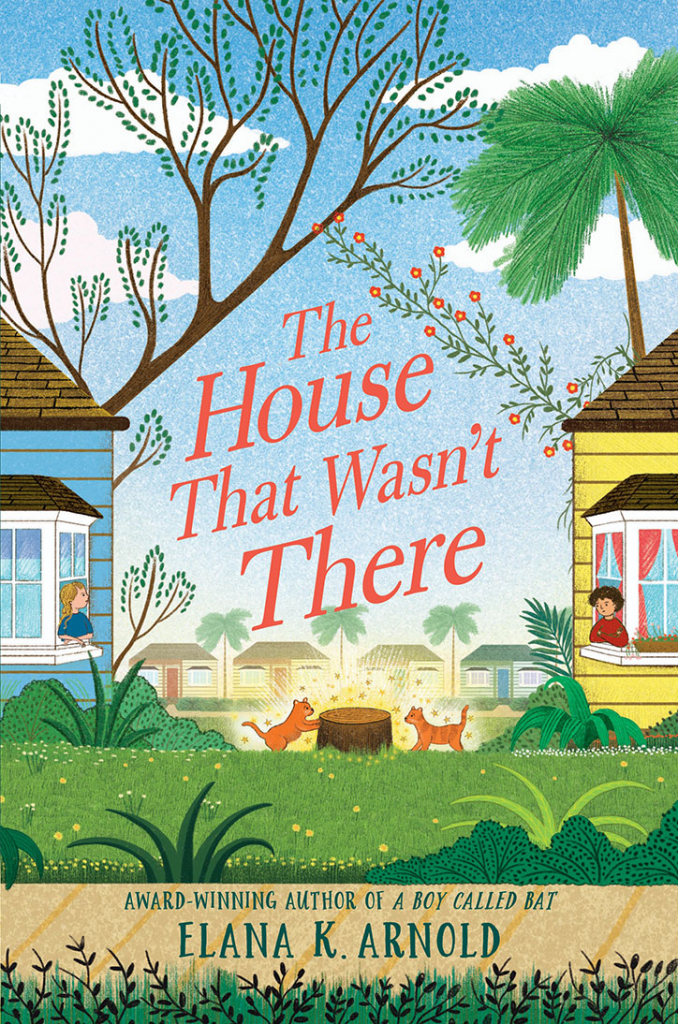 "In this luminous story full of mystery and magic, Elana K. Arnold weaves a shimmering tapestry about the lovely and surprising ways we're connected to each other. Heart-healing, hopeful, and wonderfully inventive, this beautiful novel by a master storyteller is not to be missed." —Katherine Applegate, Newbery Medal-winning author of The One and Only Ivan
Alder has always lived in his cozy little house in Southern California. And for as long as he can remember, the old, reliable, comforting walnut tree has stood between his house and the one next door. That is, until a new family—with a particularly annoying girl his age—moves into the neighboring house and, without warning, cuts it down.
Oak doesn't understand why her family had to move to Southern California. She has to attend a new school, find new friends, and live in a new house that isn't even ready—her mother had to cut down a tree on their property line in order to make room for a second floor. And now a strange boy next door won't stop staring at her, like she did something wrong moving here in the first place.
As Oak and Alder start school together, they can't imagine ever becoming friends. But the two of them soon discover a series of connections between them—mysterious, possibly even magical puzzles they can't put together. At least not without each other's help.
Award-winning author Elana K. Arnold returns with an unforgettable story of the strange, wondrous threads that run between all of us, whether we know they're there or not.
The House That Wasn't There
AUTHOR: Elana K. Arnold
PUBLISHER: Walden Pond Press
DATE: March 30, 2021
Want to know more? You're in luck! Author Elana K. Arnold is here to help you get to know the Tree Kids and take you beyond the pages of her brand new book, The House That Wasn't There.
Once, not very long ago, there were two houses side by side. In one house lived a boy; in the other lived no one. But that, and everything else, was about to change. 
Let me tell you what happened.
The House That Wasn't There is about two kids: Alder, who's lived at 15 Rollingwood Drive, and Oak, who's just moved into the house next door, 11 Rollingwood Drive. You might notice that there is no number 13 Rollingwood Drive… it's the house that isn't there.
Oak and Alder both have tree names, and so they're called the Tree Kids. Maybe there are other reasons that this is the perfect nickname, too…
Get to Know Oak and Alder from The House That Wasn't There:
The House That Wasn't There is a book about the strange, wondrous threads that connect us, whether we know they are there or not. In addition to both being named after trees, Alder and Oak are connected in strange and interesting ways they will have to uncover together.
It's also a book about feline teleportation, which you can learn more about by visiting www.felineteleportation.com.
I hope you will love The House That Wasn't There… it was a delight to write, and I'm so excited for kids to read it.
Here are some fun facts about the Tree Kids: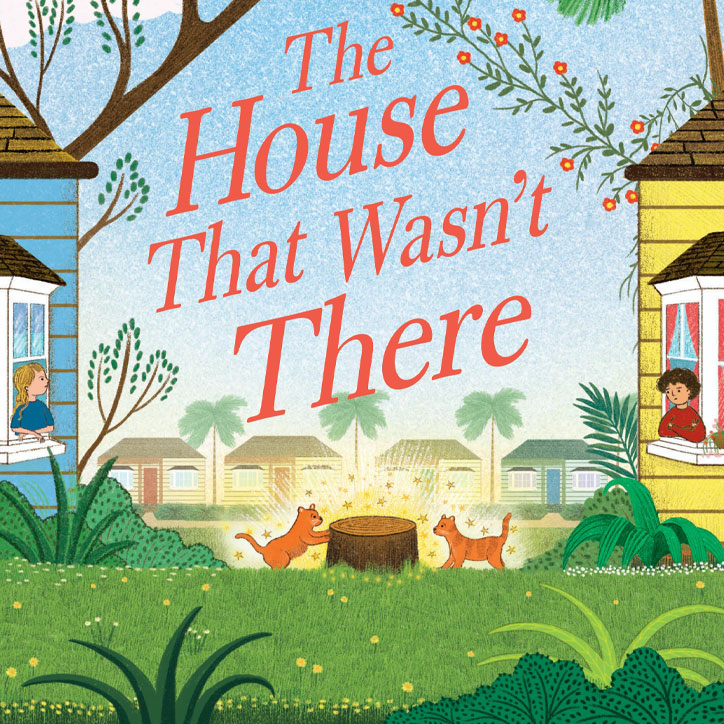 ALDER:

– Was born in the bathtub at 15 Rollingwood Drive

– Likes to listen to records, especially the ones made by his dad, a singer/songwriter named Canary

– Had a best friend named Marcus, who is acting weird this school year

– Worries about who he will sit next to on the school bus

– Has a taxidermied opossum on his bookshelf

– Is NOT happy about the first thing his new neighbors do
OAK:

– Did NOT want to move from San Francisco to southern California

– Misses her dad, who won't be moving to their new house for a few months

– Thinks her parents should ASK HER before making big decisions

– Is good at making new friends

– Doesn't understand why her next-door neighbor is being so RUDE to her

– Loses an important book, which comes back to her in an unusual way
Looking for more reads to enchant and delight you? We think you'll love Amari and the Night Brothers!