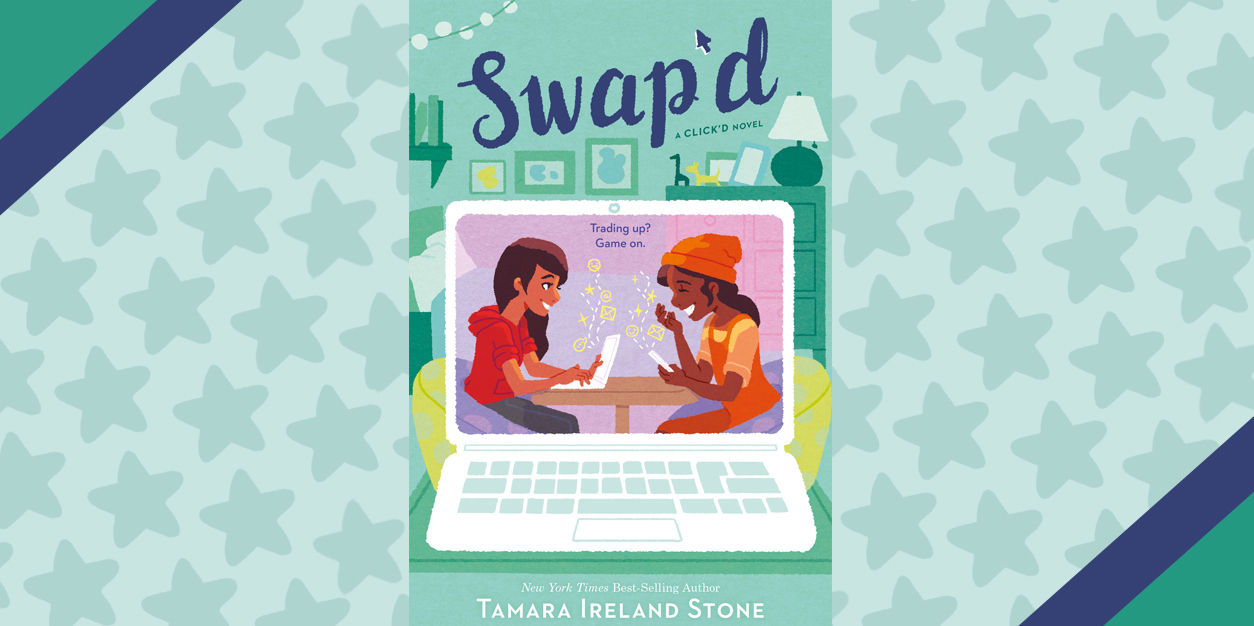 Can You Ace our SWAP'D Trivia Quiz?
Gaming, friendship, and girls who love to code? It's like the CLICK'D series totally knows all of our favorite things! We're so excited to celebrate the second book in this empowering series in an extra fun way. Author Tamara Ireland Stone LOVES connecting with her readers, which is why she put together this awesome SWAP'D quiz, EXCLUSIVE to YAYOMG! readers.
Hi everyone! This is Tamara, author of CLICK'D, and I'm here on YAYOMG! today to tell you a little bit about the second book in the series, SWAP'D.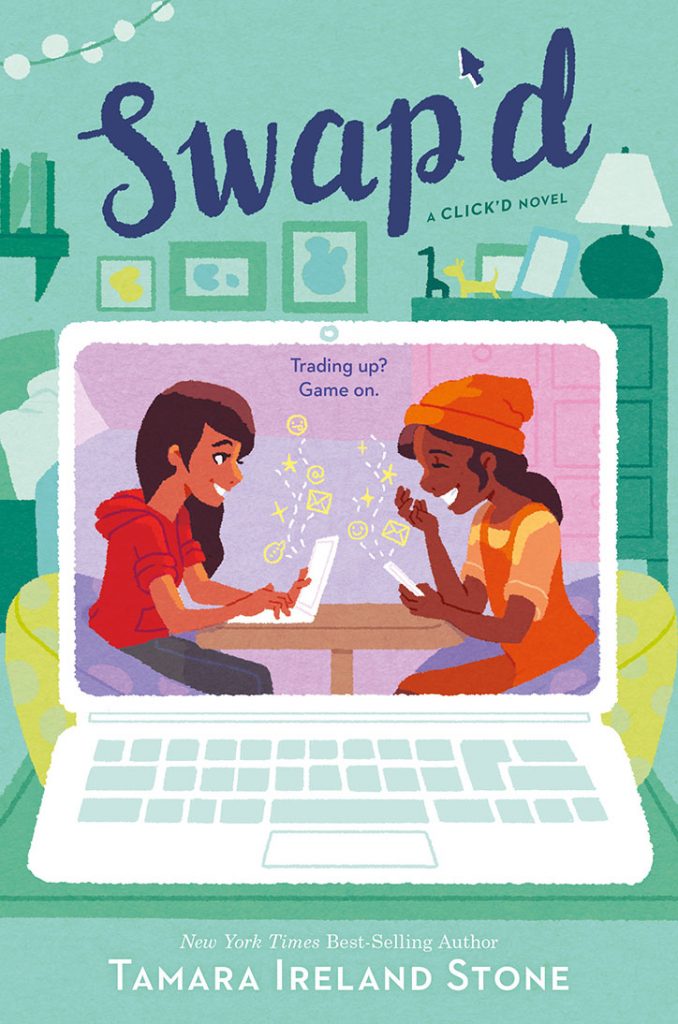 After her Click'd catastrophe, Allie Navarro is determined to redeem herself. So when the class gets an assignment to create a mobile game from recycled code, Allie pairs up with Courtney, her best friend from CodeGirls camp, to create the perfect app: Swap'd.
Kids buy, sell, and trade stuff at school all the time. Candy. Clothes. Video games. Slime. Why not make a fiercely competitive, totally anonymous, beat-the-clock game out of it?
Once Swap'd is in full-swing, Allie is certain that it's the answer to all her problems. She's making quick cash to help Courtney buy that really expensive plane ticket to come visit her. It's giving her an excuse to have an actual conversation with her super-secret crush. And it looks like she might finally beat her archenemy-turned-friend, Nathan. She's thought of everything. Or… has she?
The second book in the Click'd series by New York Times best-selling author Tamara Ireland Stone weaves together middle school friendship, first crushes, and serious coding skills in another fun, fast-paced, and empowering novel that will have readers cheering Allie on from the first page to the last.
SWAP'D
AUTHOR: Tamara Ireland Stone
PUBLISHER: Disney Book Group
DATE: February 5, 2019
CLICK'D and SWAP'D are both hugely inspired by my love of games—video games, board games, card games… ALL GAMES. So I thought I'd turn my Fun Facts feature into a quiz you can play! Earn points along the way, and at the end, I'll tell you what your score reveals about YOU. Sound fun?
Every question has a link that includes a hint. But be warned… they are BIG hints. Click if you're really stumped (or go back after you've totaled your score to check them out, because they'll probably make you smile).
Ready to play? Awesome. Let's do it!
3-2-1…
GO!
Take the SWAP'D Quiz!:
QUESTION 1: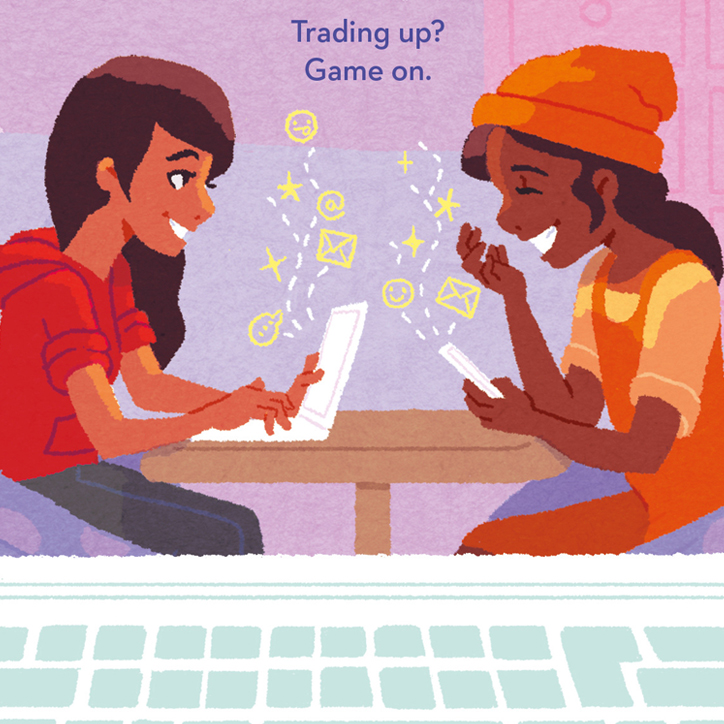 In CLICK'D, you met Allie's roommate from CodeGirls Camp. Every night before they went to sleep, they played a little game over text they called "Good Day/Bad Day."
This roommate returns in SWAP'D, and this time, you'll really get to know her (and discover that she's also a huge gamer!).
What's her name? (10 points)
Bonus question: What state does she live in? (10 points)
QUESTION 2: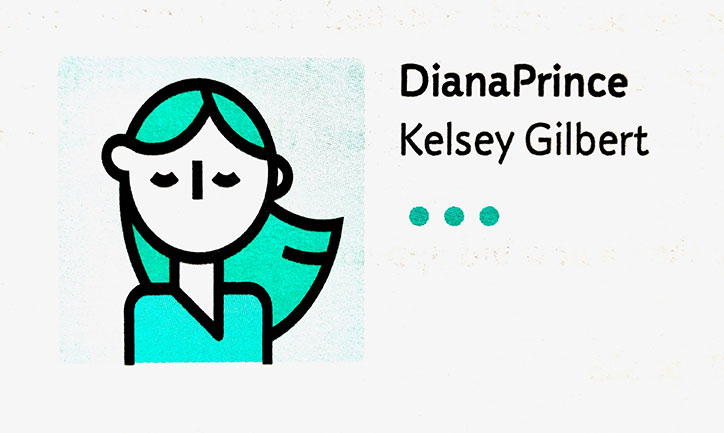 In CLICK'D, Allie works on one of the computers in the school's lab, nicknamed IRA. IRA is named after the computer my favorite superhero uses when she's in secret identity mode as Diana Prince.
In SWAP'D, Diana Prince returns in a BIG way.
Name that superhero. (10 points)
QUESTION 3: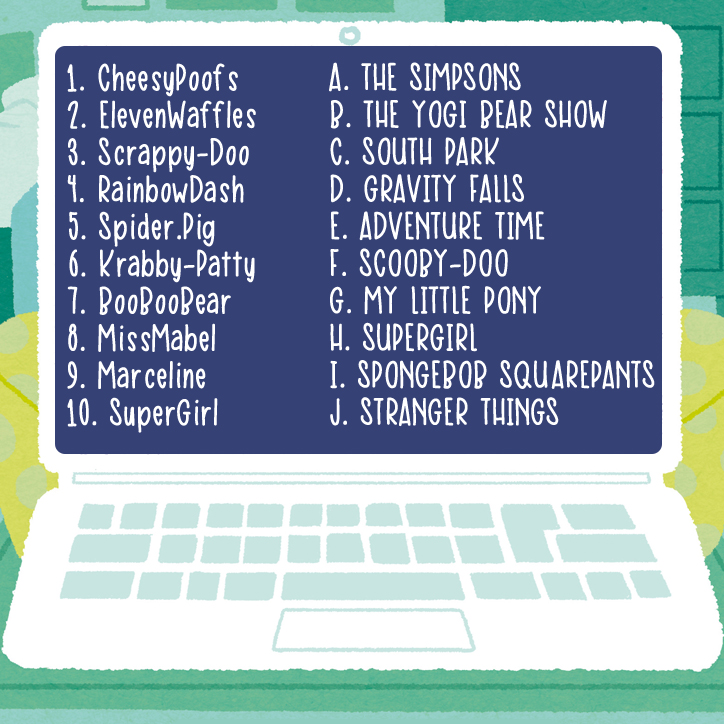 In Allie's new game, SWAP'D, everyone's anonymous—that way no one can cheat, play favorites, or otherwise game the system. Everyone has secret avatars, and I admit, coming up with the avatar names was one of my favorite parts about writing this book!
I put in a bunch of Easter eggs (that's a term used by programmers to describe an inside joke or hidden message in software programs and games) using characters from some of my favorite cartoons and TV shows.
Can you match up these avatars with their show? (1 point for each correct answer)
(Fun Fact: There are a lot more avatar Easter eggs in SWAP'D, but I'll let you find them on your own!)
QUESTION 4: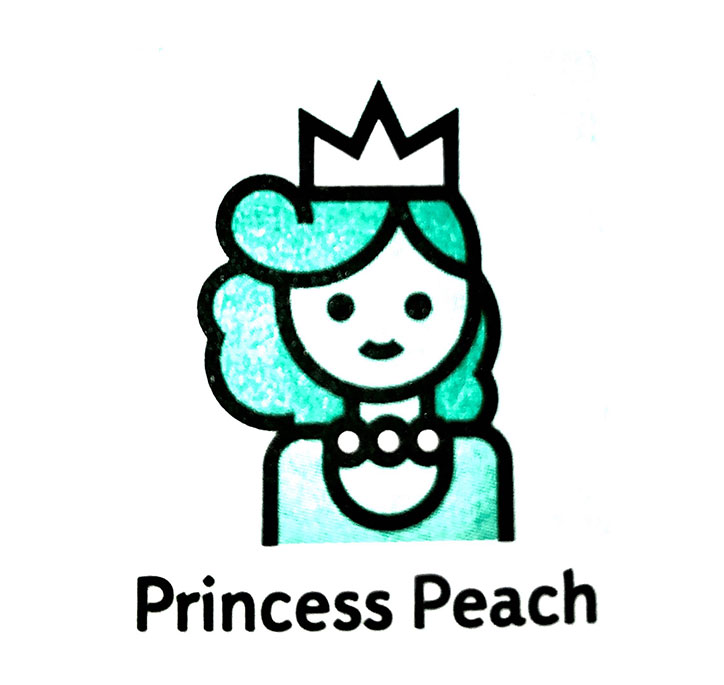 More avatar fun! In SWAP'D, Allie's avatar is named after this character in one of my all-time favorite video games. She reappeared in more Nintendo games over the years, but I was especially happy to see my kids choose to race her in this Nintendo DS game.
Can you name that game? (10 points)
QUESTION 5: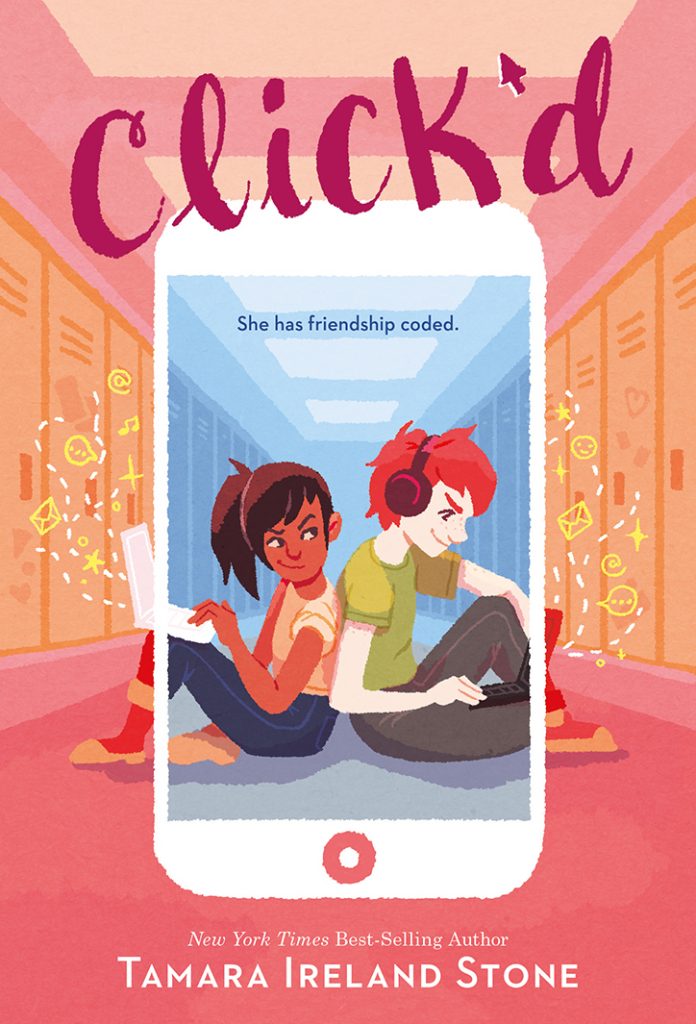 Even more avatar fun! Remember Allie's best friend Emma? She has a big part in SWAP'D, selling all kinds of slime—crunchy slime, glitter slime, fluffy slime—almost faster than she can make it!
In CLICK'D, you learned that Emma's is a big reader, so I think it's safe to assume that she's a huge Harry Potter fan. When it's time to create her SWAP'D avatar, Emma picks the name Helga after the founder of her Hogwarts house (which, not-at-all-coincidentally, is also my house).
What's her Hogwarts house? (10 points)
TOTAL YOUR SCORE!
Tally up your score below and see how many answers you got right!

Q1: Courtney. She's from Arizona. (10-20 points)
Q2: Wonder Woman (10 points)
Q3: 1 = C, 2 = J, 3 = F, 4 = G, 5 = A, 6 = I, 7 = B, 8 = D, 9 = E, 10 = H (1-10 points)
Q4: Mario Kart DS (10 points)
Q5: Hufflepuff house (10 points)
Total possible score: 60
IF YOU SCORED 0-60:
You love fun, fast-paced, empowering stories that make you smile as you read, cheer out loud for the hero, and root for the underdog. That means you should read my new book, SWAP'D. And if you haven't read the first book in the series, CLICK'D, you should read that one, too!
I have loved every second I've spent writing these stories, and I hope you love reading them even more. Pick up a copy and tell me what you think. (I love chatting with readers on Instagram. Follow me at @tamaraistone so we can stay in touch!)
Thanks for having me today, YAYOMG!
Want Awesome SWAP'D Goodies?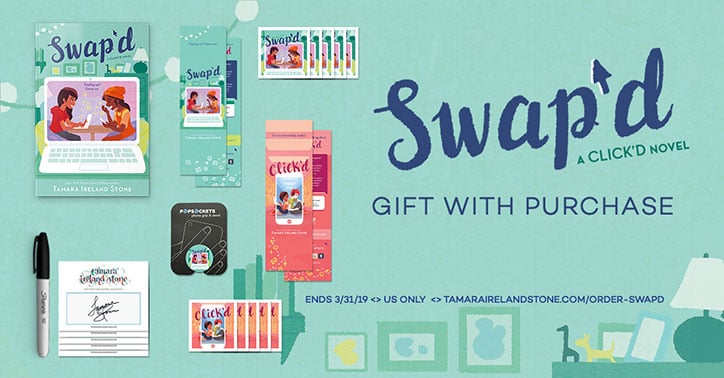 Order a copy of SWAP'D or request a hold at/check out a copy from your local library from now until March 31st, and you'll receive an exclusive thank you gift pack, including a limited-edition PopSocket*, a signed bookplate, bookmarks, and stickers! Claim your FREE gift by grabbing your favorite adult and heading to this link.
*Limited quantities. Available while supplies last.
Want to know even more about the CLICK'D series? Check out our interview with author Tamara Ireland Stone!