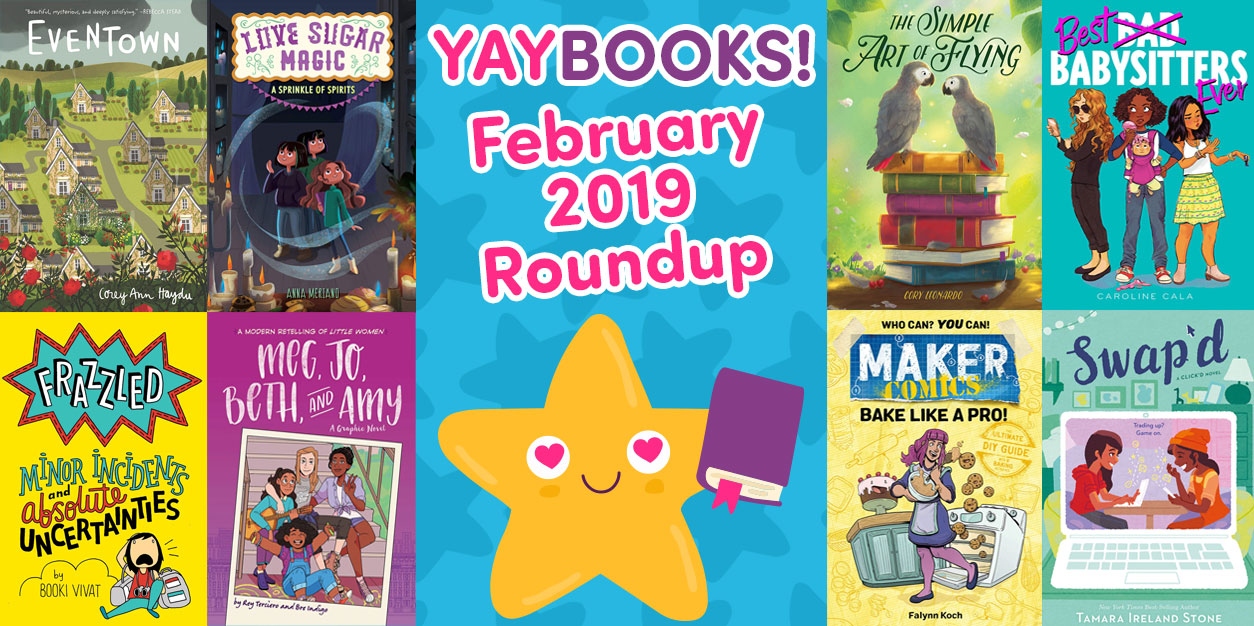 YAYBOOKS! Here's What You Should Read in February 2019
February has arrived and Valentine's Day is just around the corner, but the only thing we're crushing on this year is books! If the idea of diving into a brand new story makes you all swoony, you'll love our newest YAYBOOKS! Roundup.
We've put together a list of 17 totally amazing books and graphic novels that we think you'll fall head over heels for. We also have a ton of amazing author features and book giveaways lined up this month, so be sure to check back often!
YAYBOOKS! February 2019 Roundup: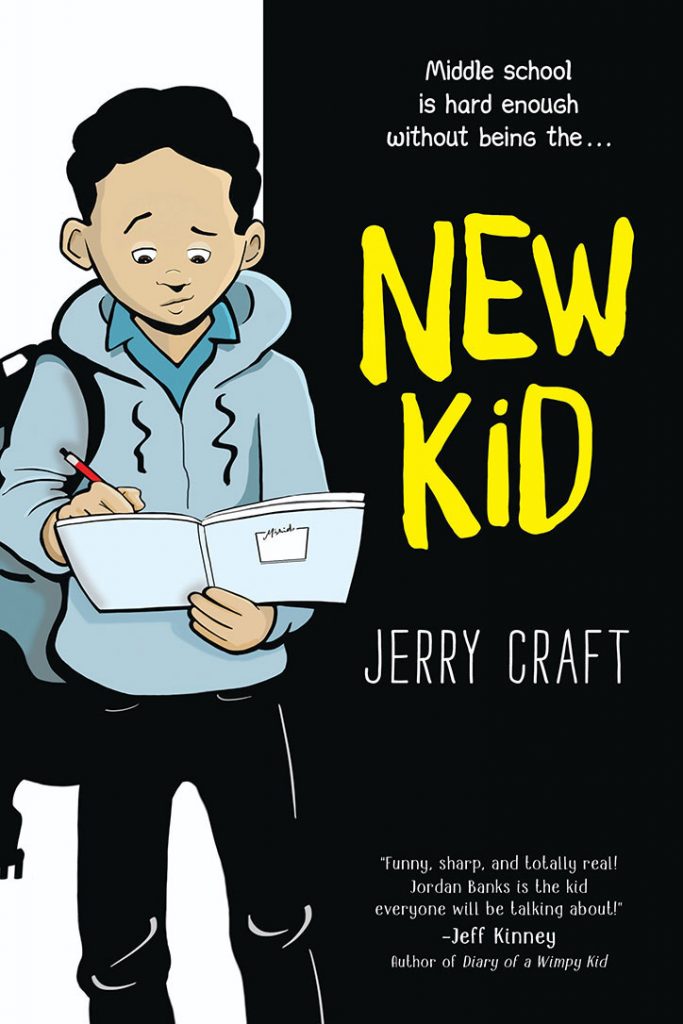 New Kid
Author: Jerry Craft
Publisher: HarperCollins Children's Books
Date: February 5
SYNOPSIS:
Perfect for fans of Raina Telgemeier and Gene Luen Yang, New Kid is a timely, honest graphic novel about starting over at a new school where diversity is low and the struggle to fit in is real, from award-winning author-illustrator Jerry Craft.
Seventh grader Jordan Banks loves nothing more than drawing cartoons about his life. But instead of sending him to the art school of his dreams, his parents enroll him in a prestigious private school known for its academics, where Jordan is one of the few kids of color in his entire grade.
As he makes the daily trip from his Washington Heights apartment to the upscale Riverdale Academy Day School, Jordan soon finds himself torn between two worlds—and not really fitting into either one. Can Jordan learn to navigate his new school culture while keeping his neighborhood friends and staying true to himself?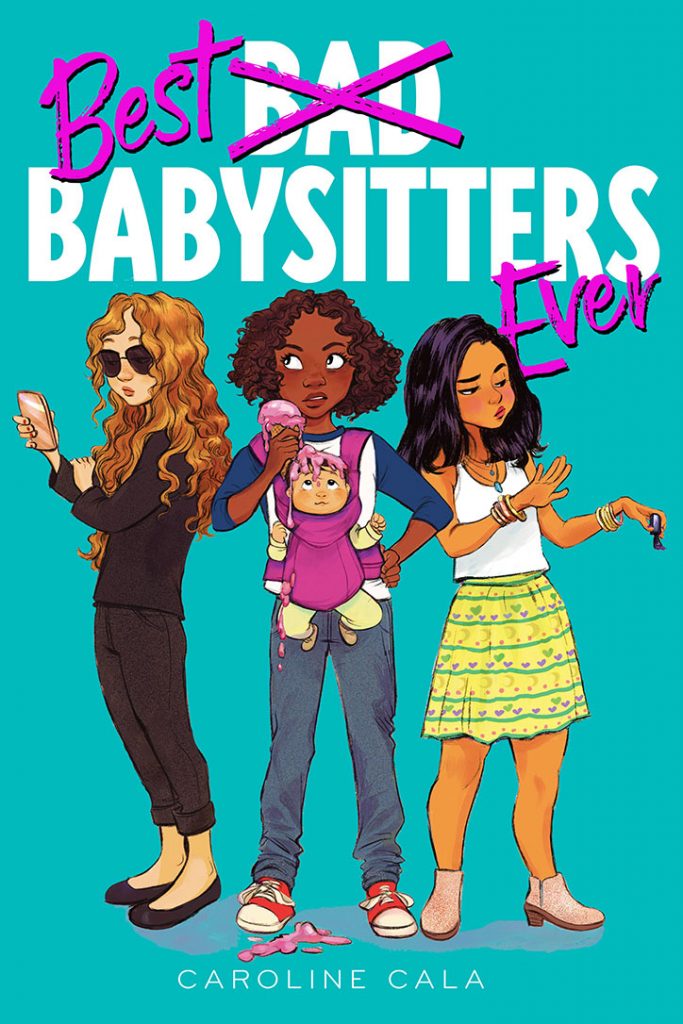 Best Babysitters Ever
Author: Caroline Cala
Publisher: HMH Books for Young Readers
Date: February 5
SYNOPSIS:
A funny new middle grade series about three 12-year-old best friends who start a babysitting club in their small California town. Perfect for fans of series like Whatever After and the Dork Diaries.
Once upon a time, a girl named Kristy Thomas had a great idea: to form The Baby-Sitters Club with her best friends. And now twelve-year-old Malia Twiggs has had a great idea too. Technically, she had Kristy's idea. (And technically, little kids seem gross and annoying, but a paycheck is a paycheck). After a little convincing, Malia and her friends Dot and Bree start a babysitting club to earn funds for an epic birthday bash. But babysitting definitely isn't what they thought it would be.
Three friends. No parents. Unlimited snacks. And, okay, occasionally watching other people's children. What could possibly go wrong?
SWAP'D: A Click'd Novel
Author: Tamara Ireland Stone
Publisher: Disney Book Group
Date: February 5
SYNOPSIS:
After her Click'd catastrophe, Allie Navarro is determined to redeem herself. So when the class gets an assignment to create a mobile game from recycled code, Allie pairs up with Courtney, her best friend from CodeGirls camp, to create the perfect app: Swap'd.
Kids buy, sell, and trade stuff at school all the time. Candy. Clothes. Video games. Slime. Why not make a fiercely competitive, totally anonymous, beat-the-clock game out of it?
Once Swap'd is in full-swing, Allie is certain that it's the answer to all her problems. She's making quick cash to help Courtney buy that really expensive plane ticket to come visit her. It's giving her an excuse to have an actual conversation with her super-secret crush. And it looks like she might finally beat her archenemy-turned-friend, Nathan. She's thought of everything. Or… has she?
The second book in the Click'd series by New York Times best-selling author Tamara Ireland Stone weaves together middle school friendship, first crushes, and serious coding skills in another fun, fast-paced, and empowering novel that will have readers cheering Allie on from the first page to the last.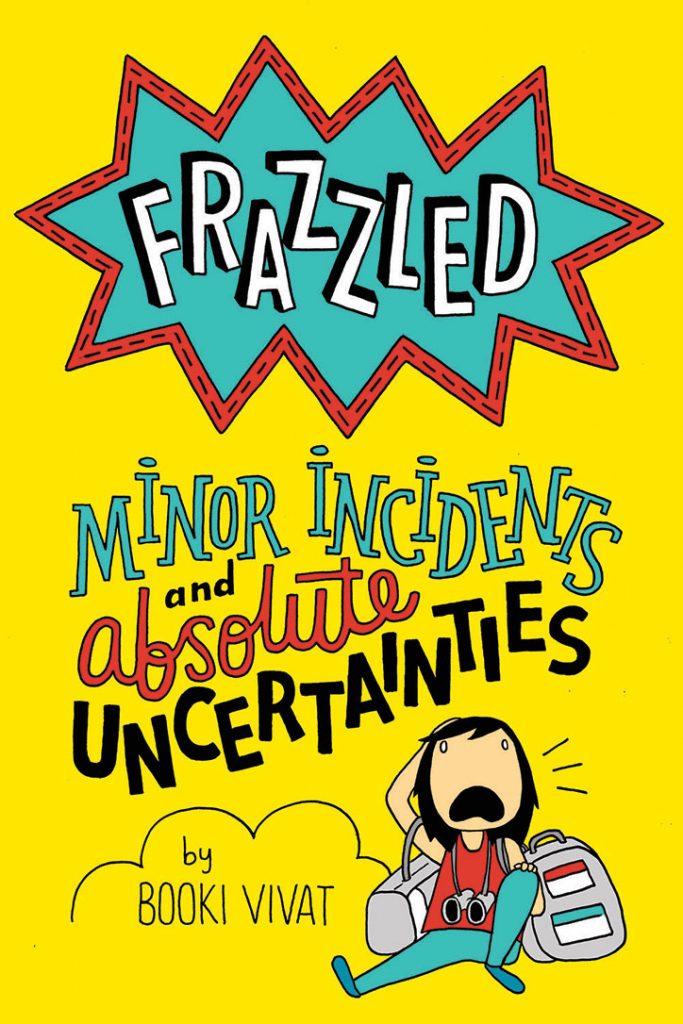 Frazzled: Minor Incidents and Absolute Uncertainties
Author: Booki Vivat
Publisher: HarperCollins Children's Book
Date: February 5
SYNOPSIS:

Abbie Wu is even more FRAZZLED as she embarks on an outdoor school trip and encounters new hazards of middle school.
This is the third book in a New York Times bestselling graphic novel series that NPR's All Things Considered called "hilarious"!
Abbie Wu thinks that she's finally getting the hang of this middle school thing. That's until her teacher announces that they'll be going to…OUTDOOR SCHOOL!
While Abbie's usual clique seems to adjust fine at camp, she doesn't quite fit in—with anyone! If that isn't bad enough, her camp counselors are totally evil and she can't figure out what is up with the golden pig.
Abbie feels all alone. Will she learn how to fit in yet stay true to herself? Or will she finally reach her breaking point?
From author and professional doodler Booki Vivat, this popular series follows Abbie Wu, your favorite hilariously neurotic middle school girl, as she tries to come up with solutions to funny real-life middle school challenges.
Akin to Smile by Raina Telgemeier, Frazzled: Minor Incidents and Absolute Uncertainties is heavily illustrated, embarrassingly honest, and sure to appeal to anyone hoping to figuring out how to survive middle school.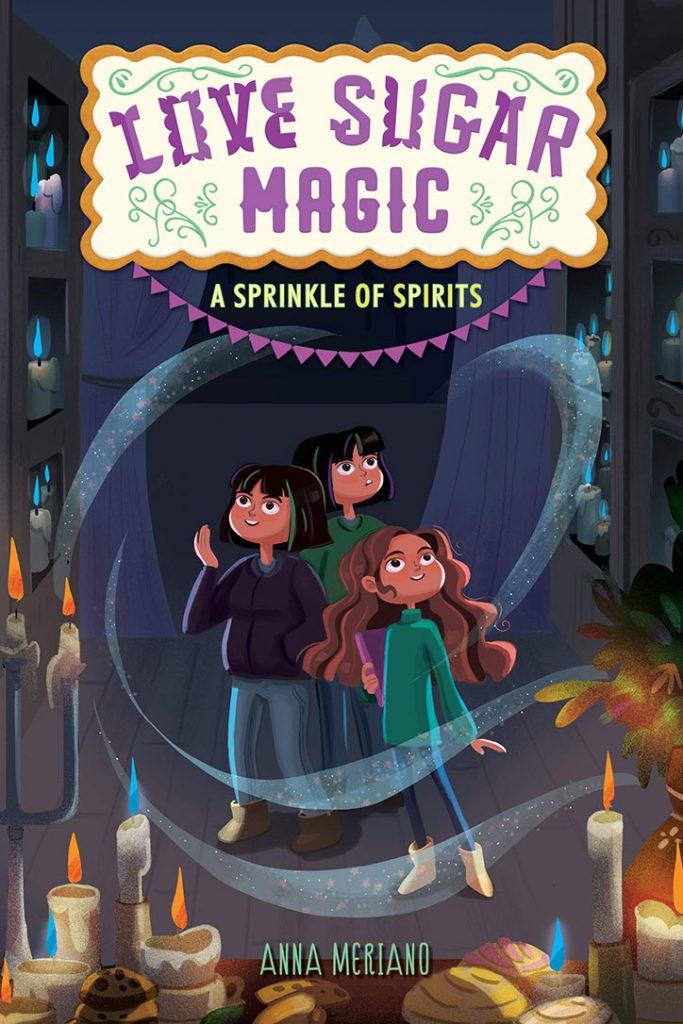 Love Sugar Magic: A Sprinkle of Spirits
Author: Anna Meriano
Publisher: Walden Pond Press
Date: February 5
SYNOPSIS:
Leonora Logroño has finally been introduced to her family's bakery bruja magic—but that doesn't mean everything is all sugar and spice. Her special power hasn't shown up yet, her family still won't let her perform her own spells, and they now act rude every time Caroline comes by to help Leo with her magic training.
She knows that the family magic should be kept secret, but Caroline is her best friend, and she's been feeling lonely ever since her mom passed away. Why should Leo have to choose between being a good bruja and a good friend?
In the midst of her confusion, Leo wakes up one morning to a startling sight: her dead grandmother, standing in her room, looking as alive as she ever was. Both Leo and her abuela realize this might mean trouble—especially once they discover that Abuela isn't the only person in town who has been pulled back to life from the other side.
Spirits are popping up all over town, causing all sorts of trouble! Is this Leo's fault? And can she reverse the spell before it's too late?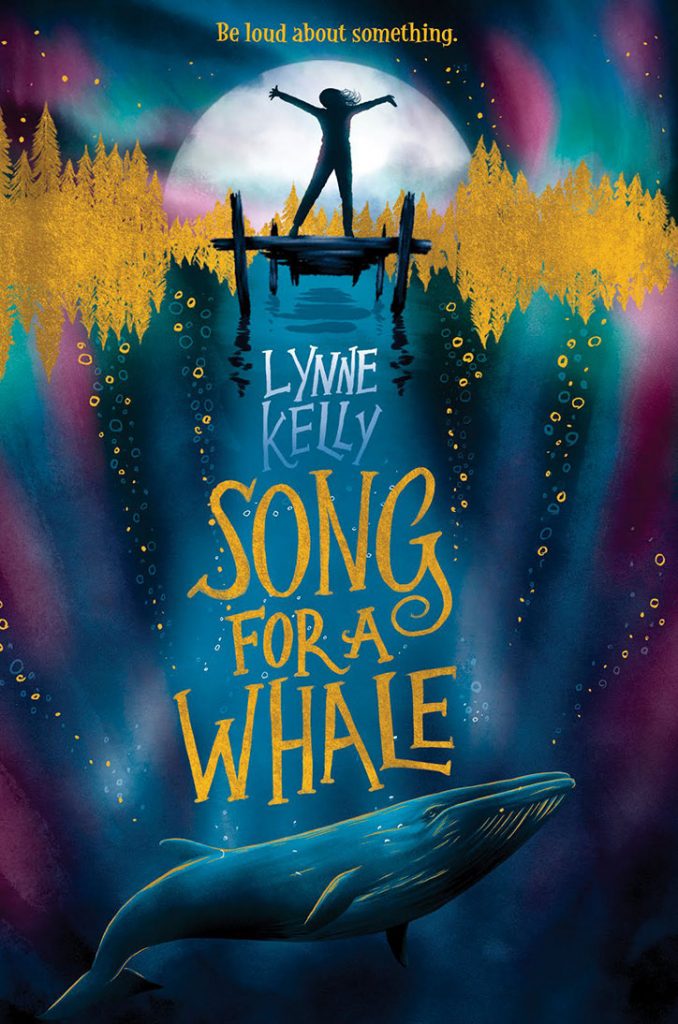 Song for a Whale
Author: Lynne Kelly
Publisher: Delacorte Books for Young Readers
Date: February 5
SYNOPSIS:
Twelve-year-old Iris has never let her deafness slow her down. A whiz at fixing electronics, she's always felt at home in the world of wires and vacuum tubes.
School, on the other hand, isn't quite as simple. Between her frustrating teacher Ms. Conn and her overly helpful classmate Nina, Iris can't seem to catch a break.
But during science class, Iris learns about Blue 55—the loneliest whale in the world. Saddened by the animal's inability to speak to other whales, Iris uses her tech skills to come up with a plan communicate with Blue 55.
One small problem: the whale is swimming off the coast of Alaska, nearly 3,000 miles from her Texas home. But, nothing stops Iris, and with her Deaf grandmother by her side, she sets out on a road trip to meet the whale and make sure he's finally heard.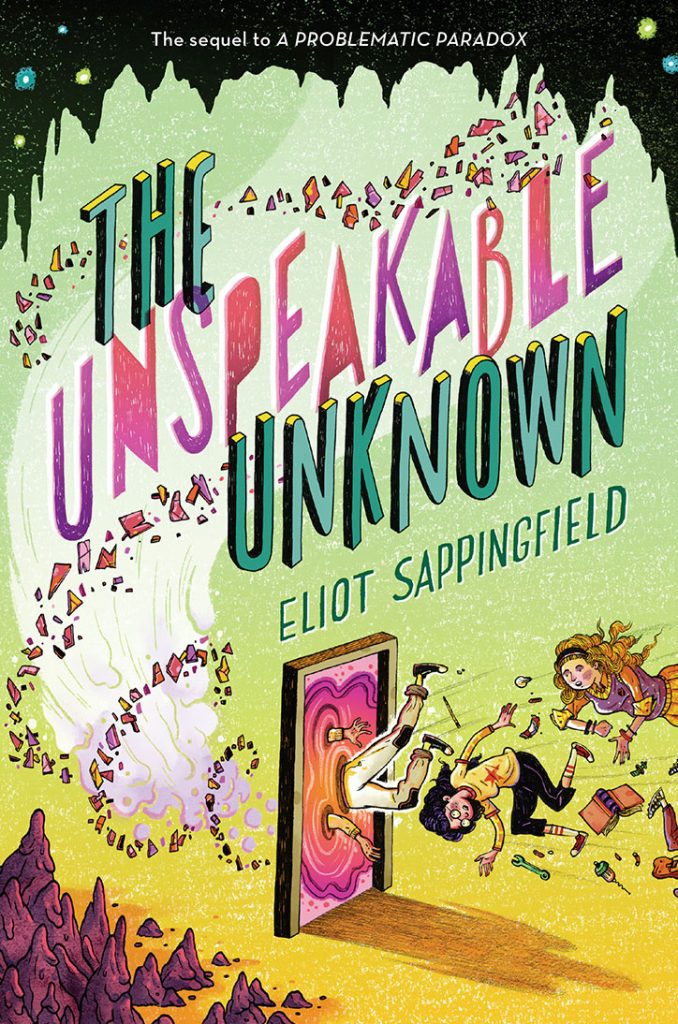 The Unspeakable Unknown
Author: Eliot Sappingfield
Publisher: G.P. Putnam's Sons Books for Young Readers
Date: February 5
SYNOPSIS:

Guardians of the Galaxy meets The Hitchhiker's Guide to the Galaxy in this wild, warm-hearted, and hilarious sci-fi companion to A Problematic Paradox.
Nikola Kross has battled aliens and won. But her father, who was kidnapped by evil extraterrestrials, is still missing, and now it's up to Nikola and her friends to find and rescue him before it's too late. He could be anywhere in the known universe, and they have little to go on except a desperate secret communication–"Kindly rescue me at your earliest convenience"–and an unhelpful clue that he's in a secure facility somewhere deep underground. But the extraterrestrials are still determined to capture Nikola. And if she gets abducted, she won't have to wonder where her father is . . . because she'll already be there. In this funny and exciting sequel, Nikola and her friends discover new and unexpected allies and come face-to-face with a strange and mysterious enemy, one so powerful and so dangerous, they dare not speak his name.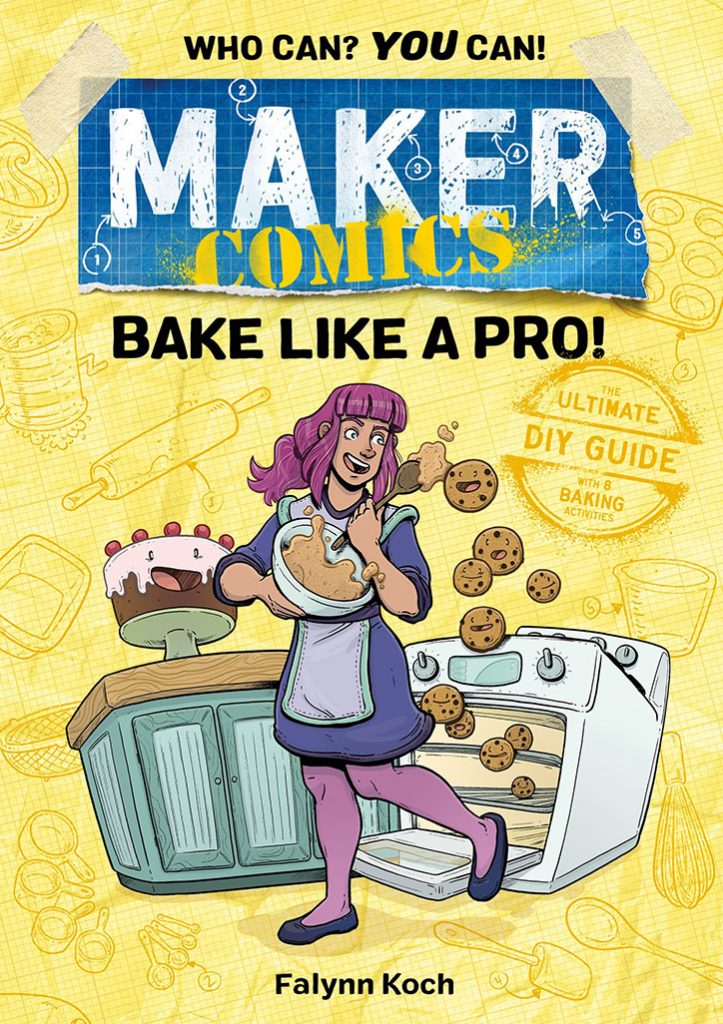 Maker Comics: Bake Like a Pro
Author: Falynn Koch
Publisher: FirstSecond
Date: February 5
SYNOPSIS:

Maker Comics is the ultimate DIY guide. Inside this graphic novel you will find illustrated instructions for eight tasty treats!
Today is the first day of Sage's magical internship! Her fellow wizards-in-training get to study pyromancy and transfiguration, but Sage has been assigned an internship in…baking? She doesn't think that sounds fun, or particularly magical! But her instructor, Korian, insists that baking is a tasty form of alchemy. In an enchanted kitchen where the ingredients insist that you eat them, Sage learns the simple science behind baking—and that's the best kind of magic trick!
In Bake Like a Pro!, you'll learn how different combination of proteins, fats, and liquids will result in textures that lend themselves to perfect pies, breads, cookies, and more! Follow these simple recipes, and you'll be able to bake a pizza and frost a cake—no magic necessary!
Follow the easy step-by-step instructions and you can make:
Chocolate chip cookies
Cornbread
Banana bread
Pizza dough
Cheesy biscuits
Apple pies
Sponge cake with Swiss buttercream frosting
Lemon meringue pie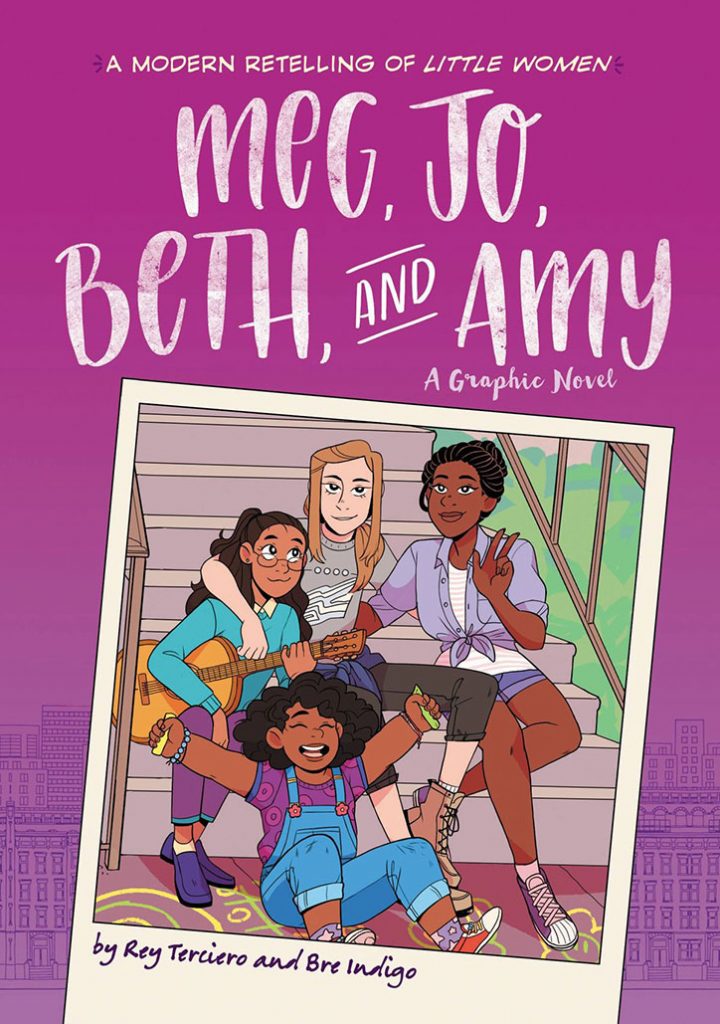 Meg, Jo, Beth, and Amy: A Graphic Novel (A Modern Retelling of Little Women)
Author: Rey Terciero
Illustrator: Bre Indigo
Publisher: Little, Brown Books for Young Readers
Date: February 5
SYNOPSIS:
2018 marks the 150th anniversary of the classic Little Women by Louisa May Alcott. Join Meg, Jo, Beth, and Amy as they are reenvisioned as a blended family living in modern day NYC in this beautiful, full-color graphic novel.
With their father away in the military and their mother working overtime to support the family, the March sisters have to rely on one another to make it from day to day. Whether they're arguing over the bathroom, struggling with homework, fighting off bullies, understanding their crushes, or battling leukemia, there's one thing the four sisters keep questioning–will everything turn out okay? Follow modern young women, Meg, Jo, Beth, and Amy as they discover themselves and follow their dreams.
This lushly-illustrated story is a must-read for fans of Raina Telgemeier's Smile and Sisters, Mariko Tamaki's This One Summer, Svetlana Chmakova's Awkward, and Victoria Jamieson's Roller Girl.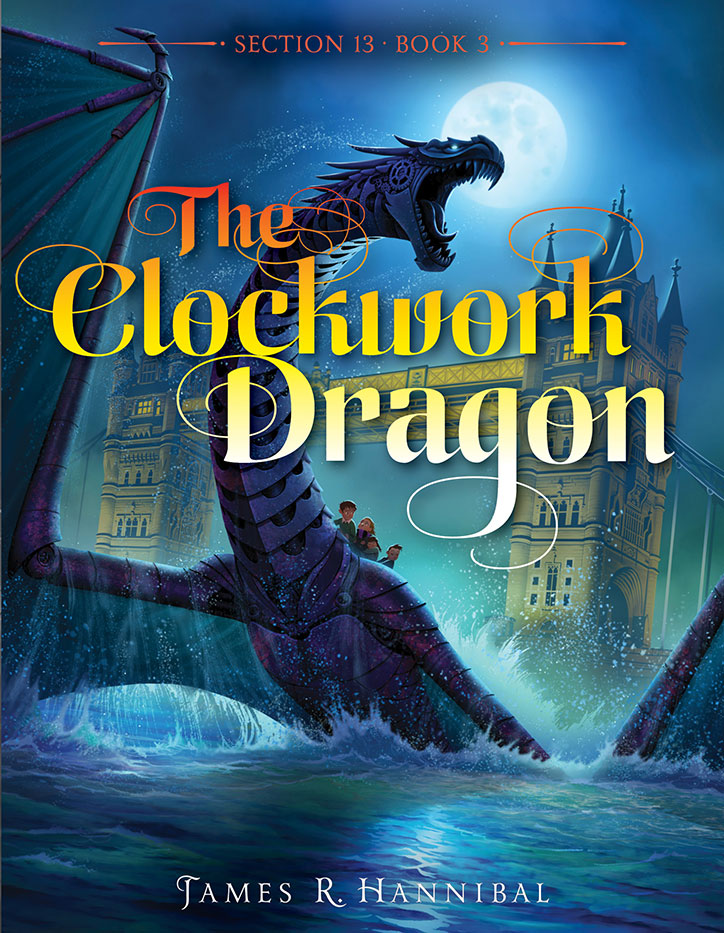 The Clockwork Dragon
Author: James R. Hannibal
Publisher: Simon and Schuster Books for Young Readers
Date: February 5
Jack discovers new abilities, travels to exciting lands, and thwarts a conspiracy brewing deep within the ministries in this epic conclusion to the action-packed Section 13 series.
Jack Buckles is on trial for his life.
The Ministries of Secrets and Guilds, led by Ignatius Gall, are conspiring to put the Ministry of Trackers down for good—starting with Jack's very existence as a Section 13. His only hope is to prove that Gall is the real danger, not him, and it leads Jack and Gwen from the back streets of London, through the Austrian Alps, to the great reaches of central China.
Joined by their new friend Liu Fai, Jack and Gwen set out to stop Gall before he can uncover ancient Chinese artifacts, said to grant immortality. But a clockwork monster threatens them at every turn, and its turning gears only serve as a reminder that Jack's judgment day is fast approaching—and that he's running out of time.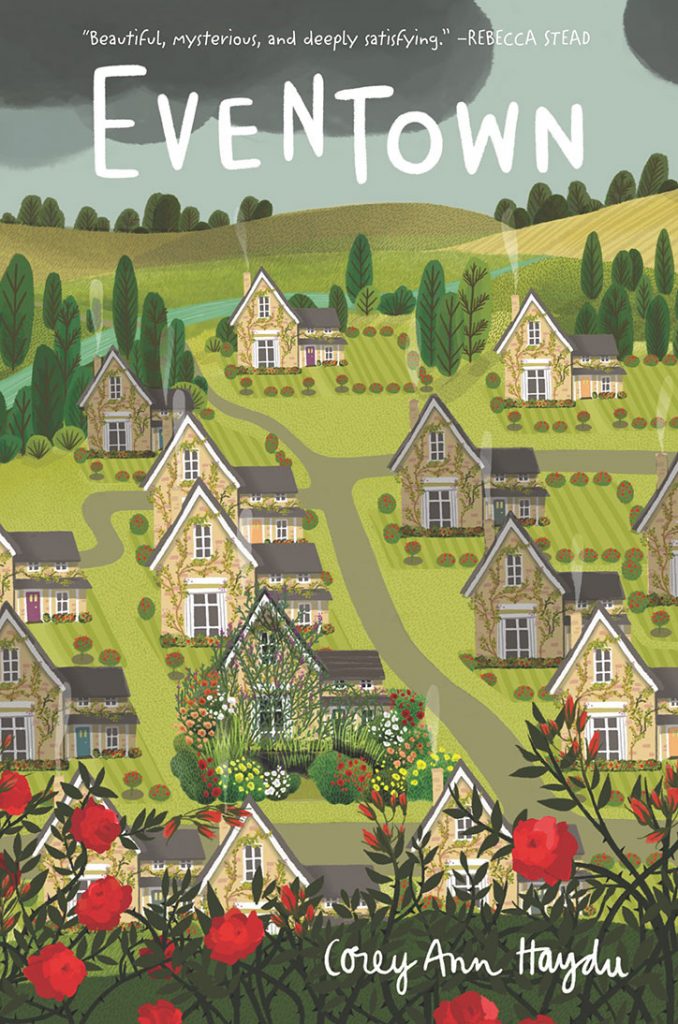 Eventown
Author: Corey Ann Haydu
Publisher: Katherine Tegen Books
Date: February 12
SYNOPSIS:
The world tilted for Elodee this year, and now it's impossible for her to be the same as she was before. Not when her feelings have such a strong grip on her heart. Not when she and her twin sister, Naomi, seem to be drifting apart. So when Elodee's mom gets a new job in Eventown, moving seems like it might just fix everything.
Indeed, life in Eventown is comforting and exciting all at once. Their kitchen comes with a box of recipes for Elodee to try. Everyone takes the scenic way to school or work—past rows of rosebushes and unexpected waterfalls. On blueberry-picking field trips, every berry is perfectly ripe.

Sure, there are a few odd rules, and the houses all look exactly alike, but it's easy enough to explain—until Elodee realizes that there are only three ice cream flavors in Eventown. Ever. And they play only one song in music class.

Everything may be "even" in Eventown, but is there a price to pay for perfection—and pretending?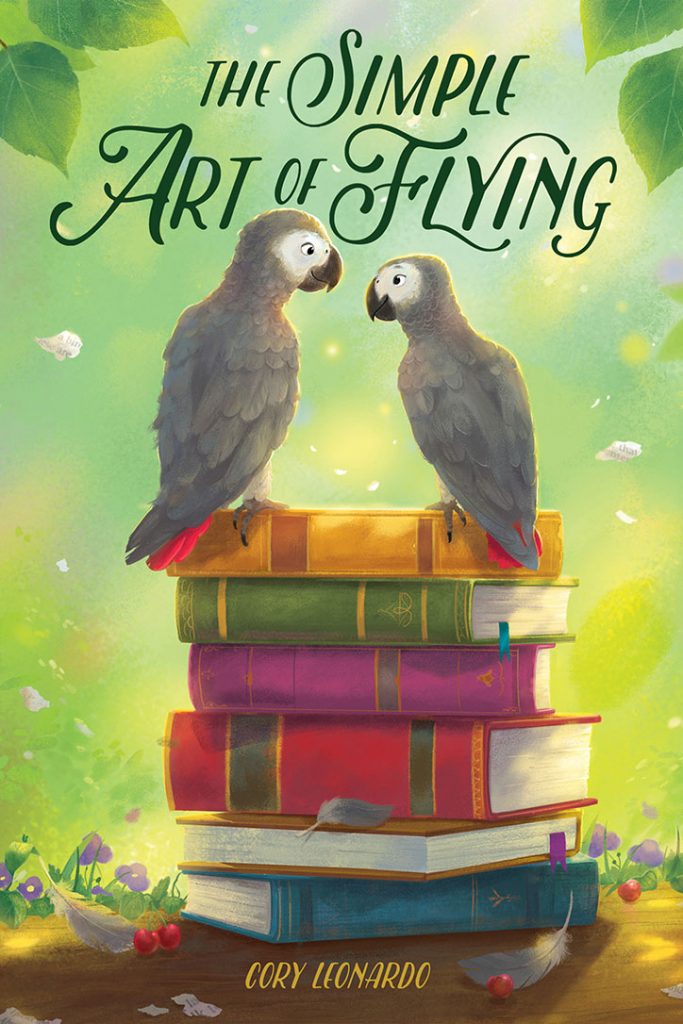 The Simple Art of Flying
Author: Cory Leonardo
Publisher: Aladdin
Date: February 12
SYNOPSIS:

Quirky characters, plucky humor, and a heartwarming message come together in this big-hearted debut novel about friendship and the true meaning of family.
Sometimes flying means keeping your feet on the ground…
Born in a dismal room in a pet store, Alastair the African grey parrot dreams of escape to bluer skies. He'd like nothing more than to fly away to a palm tree with his beloved sister, Aggie. But when Aggie is purchased by twelve-year-old Fritz, and Alastair is adopted by elderly dance-enthusiast and pie-baker Albertina Plopky, the future looks ready to crash-land.
In-between anxiously plucking his feathers, eating a few books, and finding his own poetic voice, Alastair plots his way to a family reunion. But soon he's forced to choose between the life he's always dreamed of and admitting the truth: that sometimes, the bravest adventure is in letting go.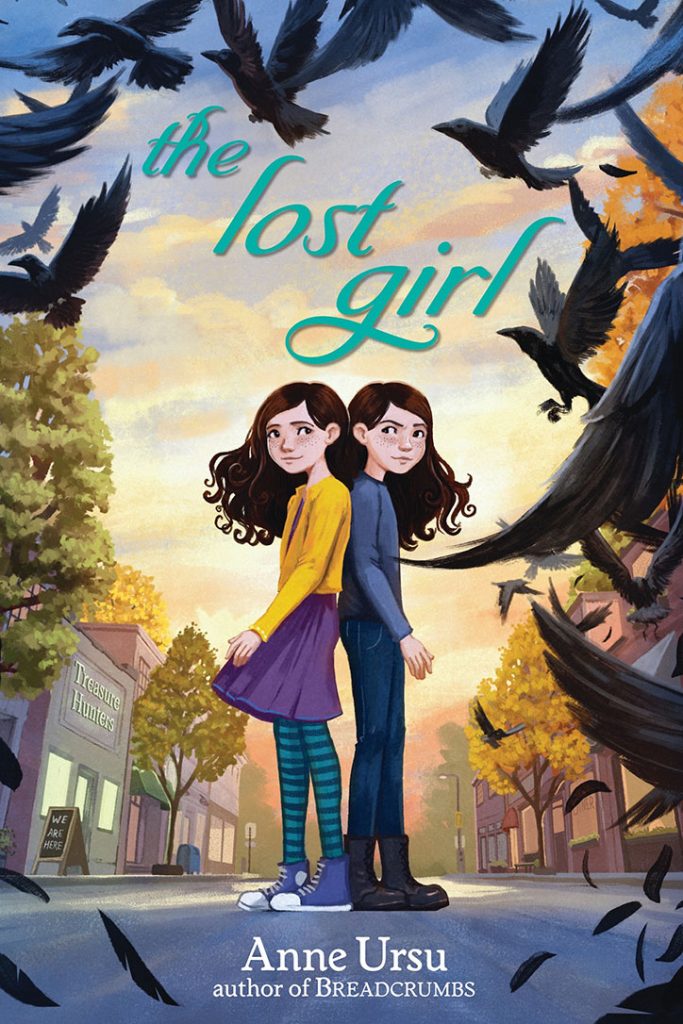 The Lost Girl
Author: Anne Ursu
Publisher: Walden Pond Press
Date: February 12
SYNOPSIS:
When you're an identical twin, your story always starts with someone else. For Iris, that means her story starts with Lark. Iris has always been the grounded, capable, and rational one; Lark has been inventive, dreamy, and brilliant—and from their first moments in the world together, they've never left each other's side. Everyone around them realized early on what the two sisters already knew: they had better outcomes when they were together.

When fifth grade arrives, however, it is decided that Iris and Lark should be split into different classrooms, and something breaks in them both. Iris is no longer so confident; Lark retreats into herself as she deals with challenges at school. And at the same time, something strange is happening in the city around them, things both great and small going missing without a trace. As Iris begins to understand that anything can be lost in the blink of an eye, she decides it's up to her to find a way to keep her sister safe.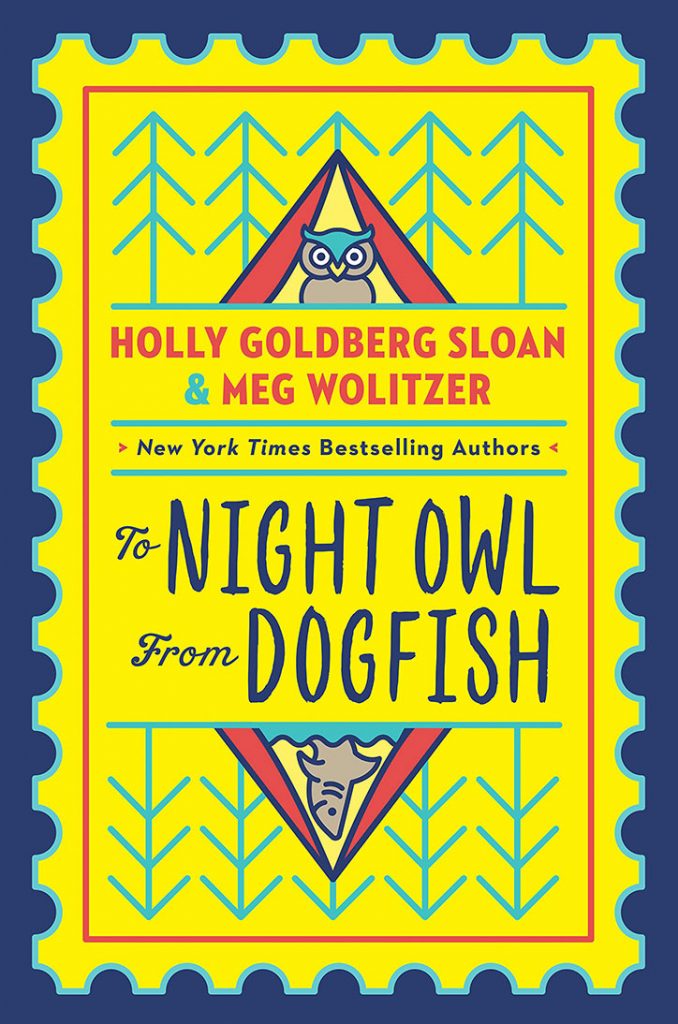 To Night Owl, From Dogfish
Author: Holly Goldberg Sloan and Meg Wolitzer
Publisher: Dial Books for Young Readers
Date: February 12
SYNOPSIS:

From two extraordinary authors comes a moving, exuberant, laugh-out-loud novel about friendship and family, told entirely in emails and letters.
Avery Bloom, who's bookish, intense, and afraid of many things, particularly deep water, lives in New York City. Bett Devlin, who's fearless, outgoing, and loves all animals as well as the ocean, lives in California. What they have in common is that they are both twelve years old, and are both being raised by single, gay dads.
When their dads fall in love, Bett and Avery are sent, against their will, to the same sleepaway camp. Their dads hope that they will find common ground and become friends–and possibly, one day, even sisters.
But things soon go off the rails for the girls (and for their dads too), and they find themselves on a summer adventure that neither of them could have predicted. Now that they can't imagine life without each other, will the two girls (who sometimes call themselves Night Owl and Dogfish) figure out a way to be a family?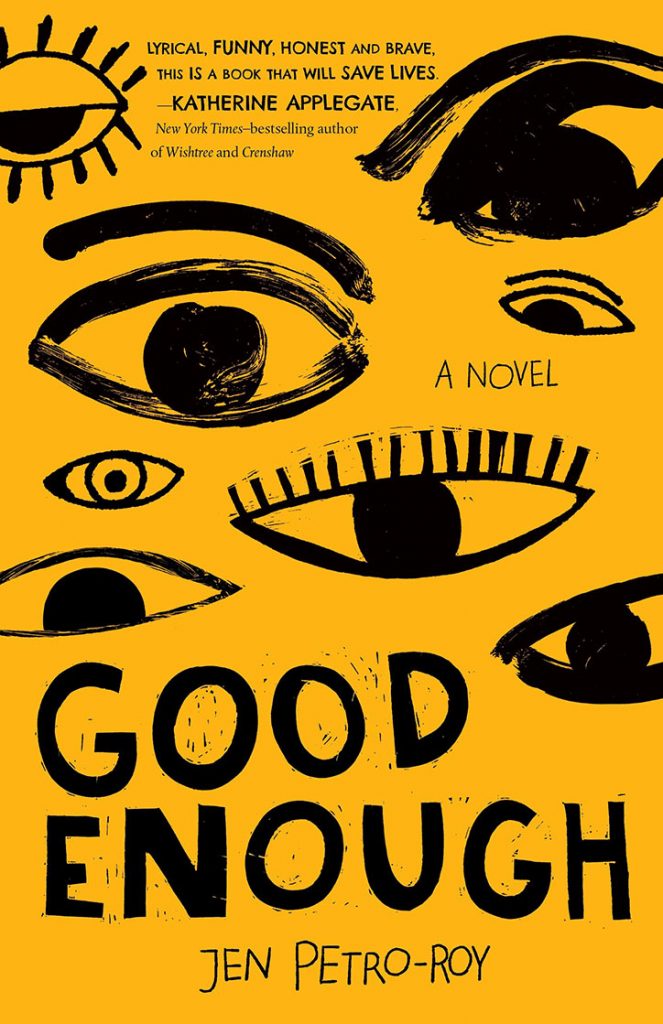 Good Enough
Author: Jen Petro-Roy
Publisher: Feiwel & Friends
Date: February 19
SYNOPSIS:

Written by an eating disorder survivor, this is a realistic depiction of inpatient eating disorder treatment, and a moving story about a girl who has to fight herself to survive.
Before she had an eating disorder, twelve-year-old Riley was many things: an aspiring artist, a runner, a sister, and a friend.
But now, from inside the inpatient treatment center where she's receiving treatment for anorexia, it's easy to forget all of that. Especially since under the influence of her eating disorder, Riley alienated her friends, abandoned her art, turned running into something harmful, and destroyed her family's trust.
If Riley wants her life back, she has to recover.
Part of her wants to get better. As she goes to therapy, makes friends in the hospital, and starts to draw again, things begin to look up.
But when her roommate starts to break the rules, triggering Riley's old behaviors and blackmailing her into silence, Riley realizes that recovery will be even harder than she thought. She starts to think that even if she does "recover," there's no way she'll stay recovered once she leaves the hospital and is faced with her dieting mom, the school bully, and her gymnastics-star sister.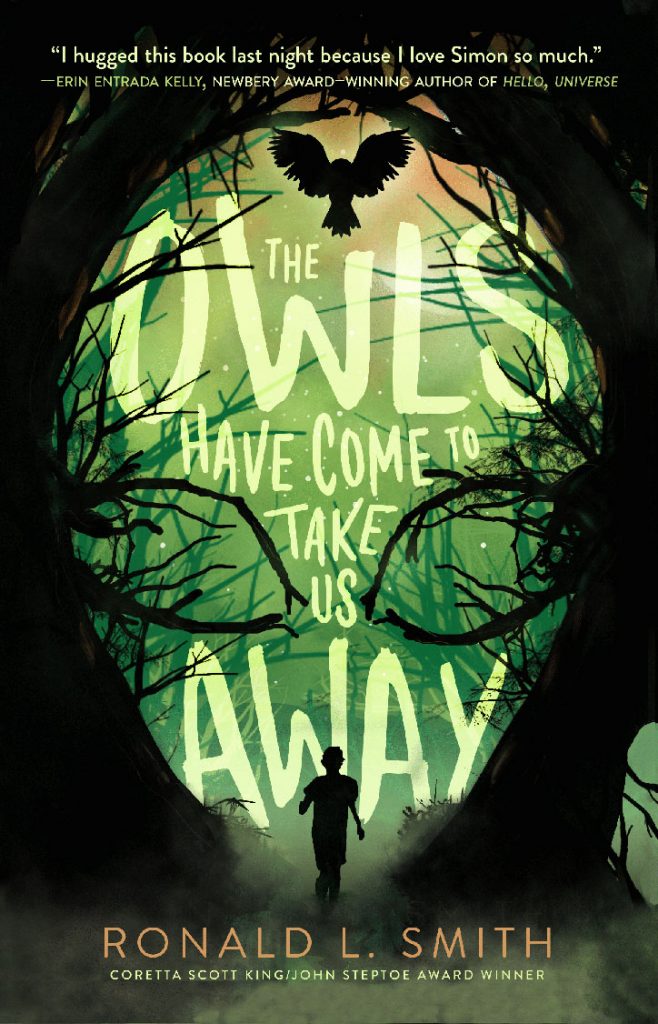 The Owls Have Come to Take Us Away
Author: Ronald L. Smith
Publisher: Clarion Books
Date: February 19
SYNOPSIS:

Twelve-year-old Simon is obsessed with aliens. The ones who take people and do experiments. When he's too worried about them to sleep, he listens to the owls hoot outside. Owls that have the same eyes as aliens—dark and foreboding.
Then something strange happens on a camping trip, and Simon begins to suspect he's been abducted. But is it real, or just the overactive imagination of a kid who loves fantasy and role-playing games and is the target of bullies and his father's scorn?
Even readers who don't believe in UFOs will relate to the universal kid feeling of not being taken seriously by adults that deepens this deliciously scary tale.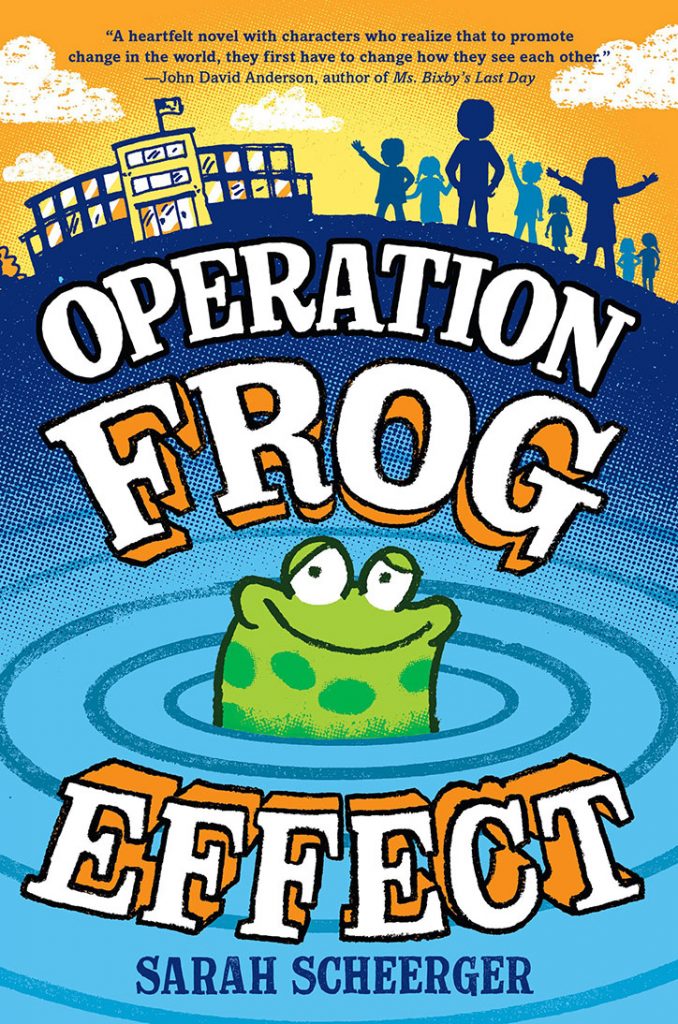 Operation Frog Effect
Author: Sarah Scheerger
Publisher: Random House Books for Young Readers
Date: February 26
SYNOPSIS:

If one small act can create a ripple across the universe . . . what happens when a whole group of kids join together and act?
Told in eight perspectives–including one in graphic novel form–Operation Frog Effect is perfect for fans of Andrew Clements, Rob Buyea, and Sarah Weeks, and for anyone who wants to make a difference.
Hi–
It's us, Ms. Graham's class. We didn't mean to mess things up. But we did. We took things too far, and now Ms. Graham is in trouble–for something we did. We made a mistake. The question is, can we fix it? Ms. Graham taught us that we get to choose the kind of people we want to be and that a single act can create ripples. So get ready, world–we're about to make some ripples.
Sincerely,
Kayley, Kai, Henry, Aviva, Cecilia, Blake, Sharon, Emily (and Kermit, class frog)
Everyone makes mistakes. But what happens when your mistake hurts someone else? Told in eight perspectives–including one in graphic novel form, Operation Frog Effect celebrates standing up and standing together, and tells the unforgettable story of how eight very different kids take responsibility for their actions and unite for a cause they all believe in.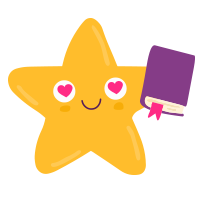 Love books as much as we do? Put all that reading to good use! We just started posting monthly reading challenges on Instagram! Want to play along? Follow us @yayomgofficial so you never miss a challenge.