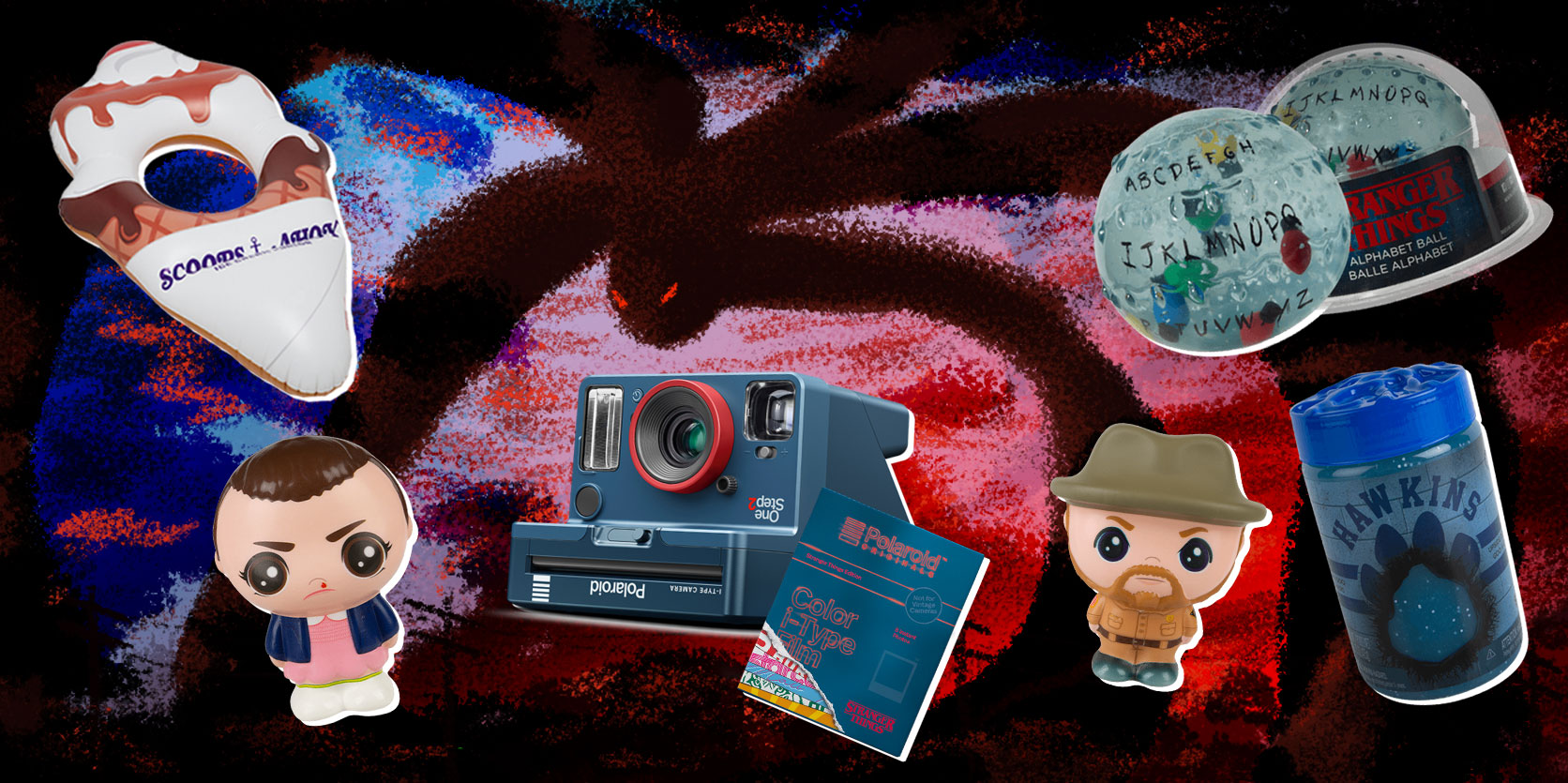 Have a Strange Summer With Our Stranger Things GIVEAWAY!
NOTE: Some of the items in our Stranger Things Giveaway Prize Pack were provided by the brands ORB and Big Mouth, Inc. Other prizes were purchased by YAYOMG! No money was exchanged, and all opinions are our own.
Is there anyone who ISN'T totally psyched for the upcoming season of Stranger Things? It seems like even with the new episodes dropping on the Fourth of July, Stranger Things is still managing to steal the conversation. Pretty much everyone, both online and off, is ready to find out what happens next.
Netflix has been keeping the happenings of Season 3 pretty locked down, leaving fans anxiously awaiting the return of Mike, Eleven, Lucas, Dustin, and Max. Whether you're curling up on the couch with your family to enjoy the new season or just watching on your laptop in your room, we just know we're all in for an adventure full of twists, thrills, and surprises!
That's why we teamed up with ORB and Big Mouth, Inc to help YOU keep Summer strange with an amazing Stranger Things giveaway. The prizes in this giveaway were hand-picked to ensure you'll have fun on all your adventures this Summer whether you're kickin' it at the mall, hanging at the pool, or playing D&D with your BFF at home.
Keep Summer Strange with our Stranger Things Picks: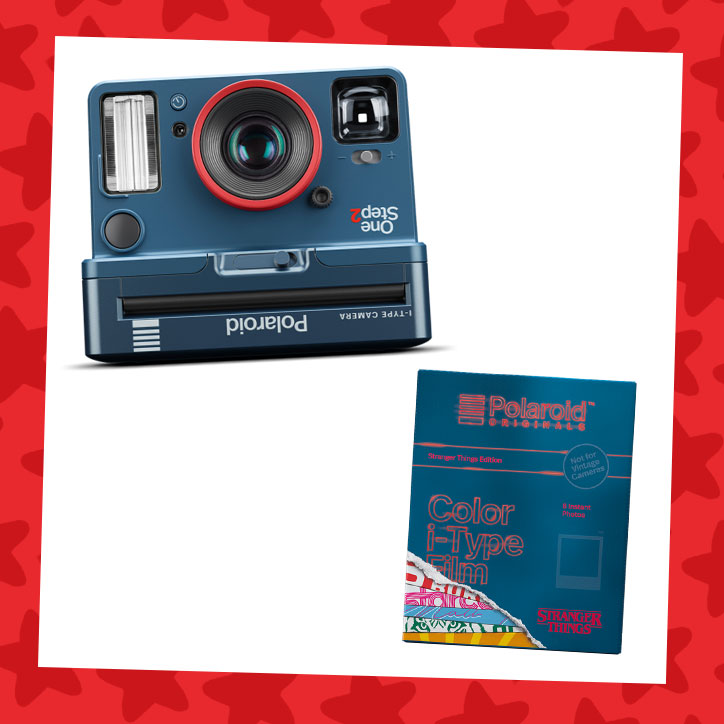 Stranger Things OneStep 2 Instant Camera + Film from Polaroid

Capture all the strange happenings this Summer with the Upside Down inspired Stranger Things Polaroid OneStep 2 Camera. Sure, you likely have a camera on you at all times because of your phone, but this exclusive Polaroid allows you to keep it authentically 1985 like Mike, Eleven, and the rest of the party.

Use it to snap photos of the Summer carnival, trips to the mall, and of course, to capture evidence of Demogorgons, Mind Flayers, and any other strange monsters lurking in your town.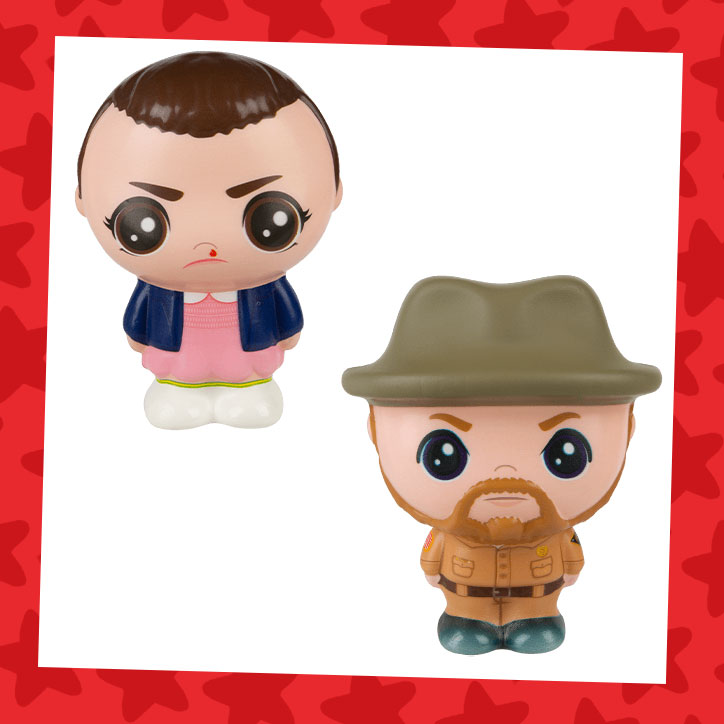 Stranger Things Squishies from ORB

When binge-watching the new season of Stranger Things with your fam, you might need something to squeeze during those tense moments. If you're on the edge of your seat, grab your fav Stranger Things Squishy, give it a squish, and feel your body relax!

If you win our giveaway, you'll receive both an Eleven and Hopper squishy, courtesy of ORB Toys.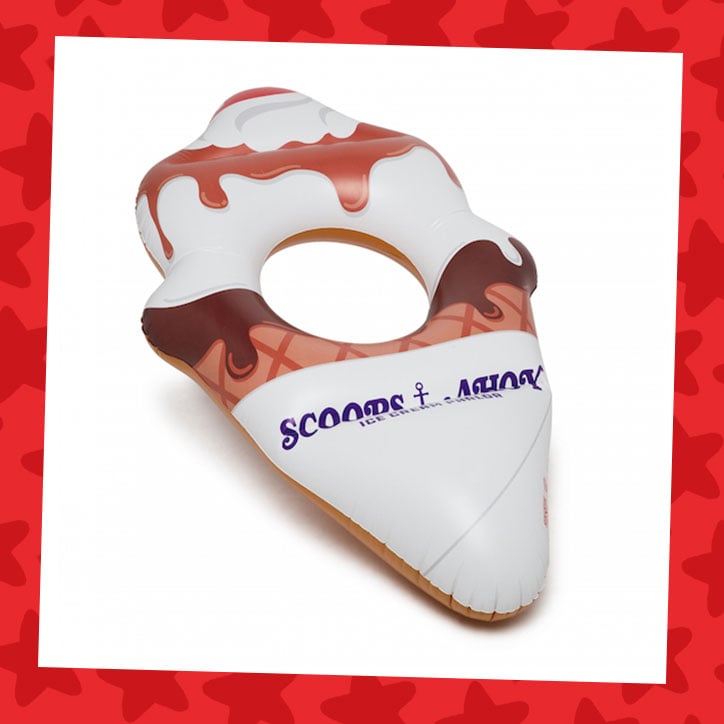 Stranger Things Pool Float from Big Mouth, Inc.

Stay cool in the pool, Scoops Ahoy style! Steve is slinging ice cream this Summer at the Starcourt Mall, which feels pretty normal, but that doesn't mean that things aren't going to get a little strange. With Billy working at the local pool, there's no telling how quickly things might turn upside down. That's why you'll need your Scoops Ahoy pool float to keep you right side up!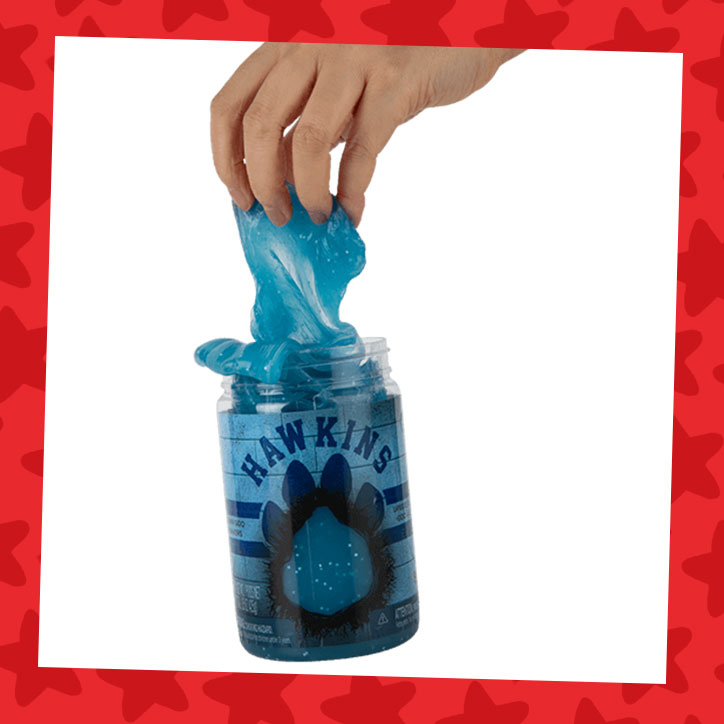 Stranger Things Hawkins Goo from ORB

We all know the Upside Down can get a bit sticky, but that's okay for us slime lovers! If you're like us and you can't get enough slime, you'll love this sticky, stretchy Hawkins Goo!

Inspired by the mysterious goo found in the Upside Down, this super oozie-slugde is filled with snowy spores that move around as you pull and twist this oozy sludge!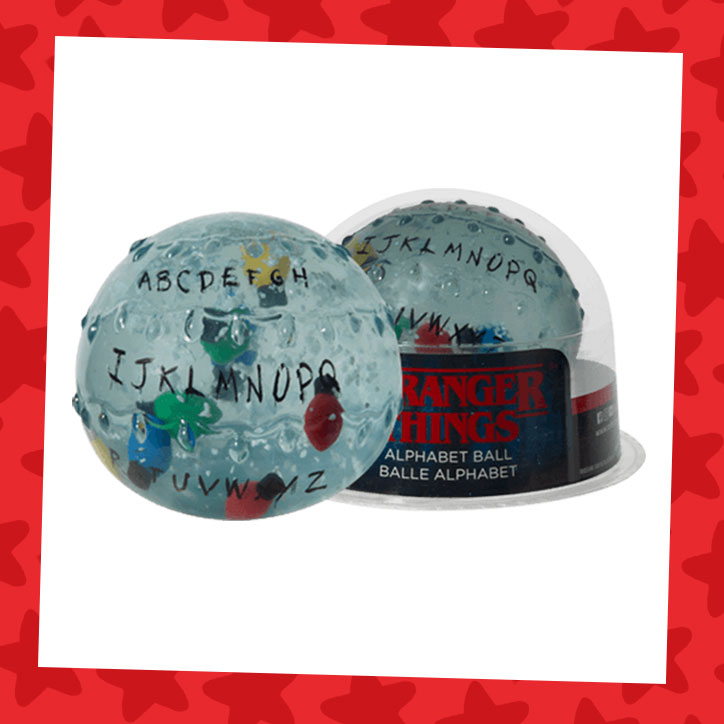 Stranger Things Alphabet Ball from ORB

When evil lurks and things get weird, you might need to decipher a message or piece together evidence to prove what's really going on.

Pass this Alphabet Ball around your next get together, give it a squeeze, and try to interpret Will's secret message.
Stranger Things Giveaway: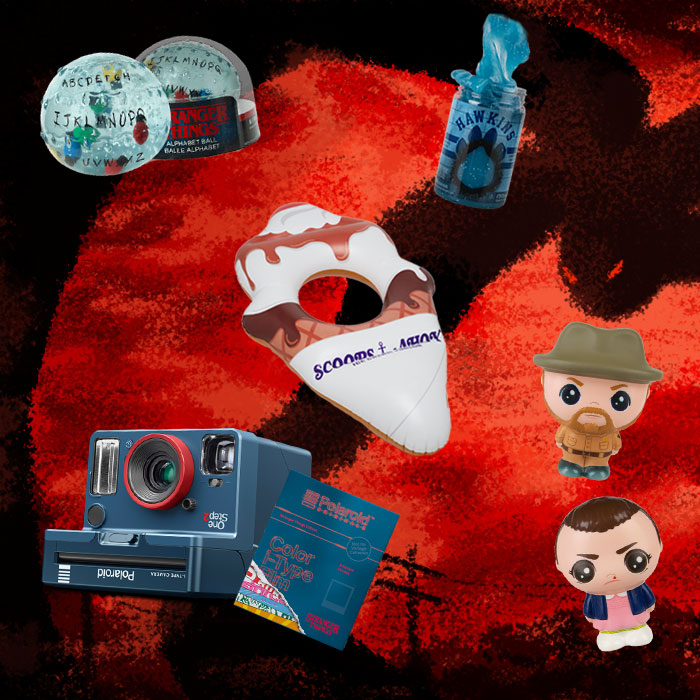 WHAT DO I WIN?:
ONE (1) lucky winner will receive a Stranger Things Prize Pack that includes:
– ONE (1) Polaroid OneStep 2 Instant Camera, Stranger Things Edition
– ONE (1) Pack of Polaroid Color i-Type Film, Stranger Things Edition
– TWO (2) Stranger Things Squishies (Eleven and Hopper), courtesy of ORB
– ONE (1) Jar of Stranger Things Hawkins Goo, courtesy of ORB
– ONE (1) Stranger Things Alphabet Ball, courtesy of ORB
– ONE (1) Stranger Things Scoops Ahoy Pool Float, courtesy of Big Mouth, Inc.
HOW DO I ENTER?:
Grab a parent or guardian and have them fill out the form below by July 10, 2019 at 11:59pm ET.
Giveaway runs from 07/03/19 at 03:00 pm ET through 07/10/19 at 11:59 pm. Open to US residents ONLY. Be sure to read the fully detailed rules HERE before entering.
THIS GIVEAWAY HAS ENDED AND THE WINNER HAS BEEN CONTACTED.
You must be 18 or older to enter. Please, only ONE entry per person. If selected as a winner, we will provide your parent/guardian with an affidavit to confirm that you are a valid winner who has permission to win. They will be REQUIRED to sign and return the affidavit to YAYOMG! to claim your prize. Prizes will not be mailed out without signed parental consent.
In need of even more amazing stuff to do this Summer? Check out our picks for the best Craft City kits to ensure you have SLIMETASTIC Summer break!