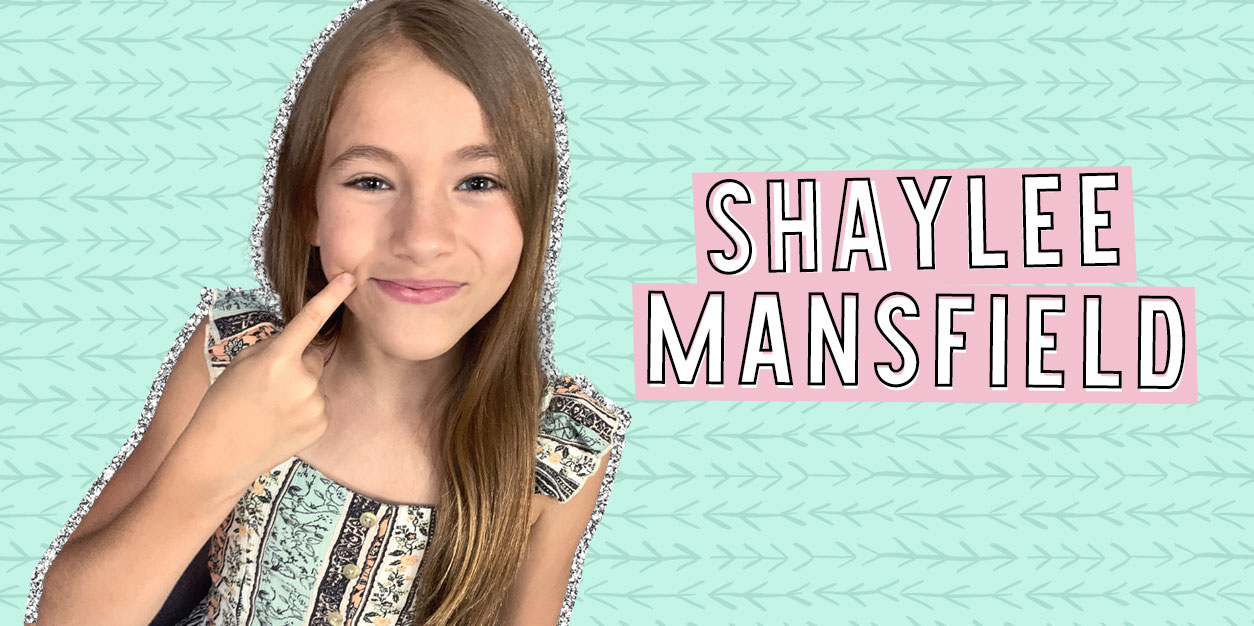 Shaylee Mansfield Opens Up About Feel the Beat and her Biggest Dreams
Shaylee Mansfield is a Deaf YouTuber turned actress whose star is shining bright!
She stars as Zuzu, a sassy young girl on the dance team in the Netflix film, Feel the Beat. This role wasn't just special for Shaylee because it was her first leading role, it actually made her the youngest Deaf lead in a Netflix film. By being herself and doing what she loves, Shaylee is making major strides for Deaf representation and inspiring kids everywhere!
When she isn't acting, Shaylee loves creating videos, spending time with her family, and riding the scariest roller coasters she can find. She also has a YouTube channel with her family where they share educational videos teaching kids and families about American Sign Language.
Get to know Shaylee Mansfield as she opens up about Feel the Beat, her biggest dreams, and her advice for her fans!
Get to Know Shaylee Mansfield: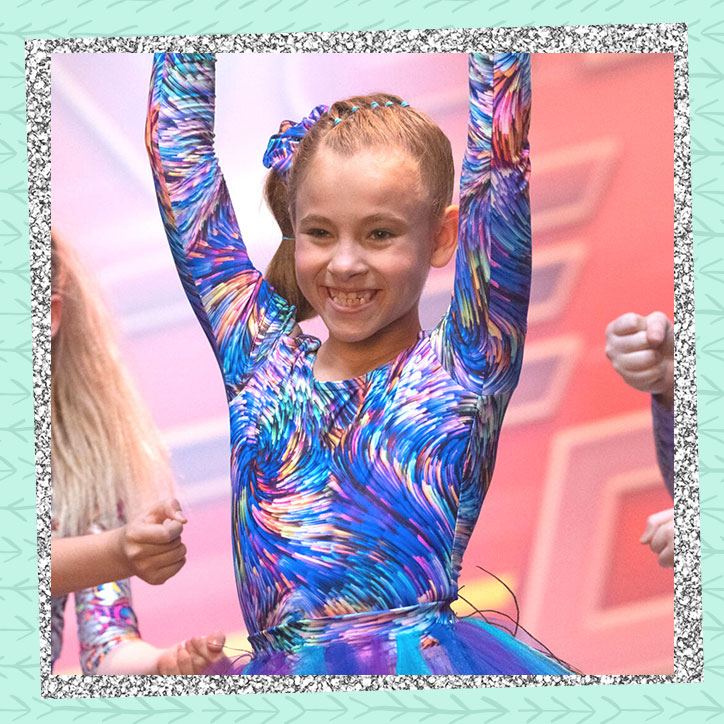 You star as Zuzu in the Netflix dance film, Feel the Beat! Tell us a little bit about your character.

SHAYLEE MANSFIELD: Zuzu is a dancer and a young girl who happens to be Deaf. Nothing stops her from doing what she wants to do or says. She has no filter and is full of sass. There is also a sweet side to Zuzu, as she loves her friends as well as her family.
When asked how she can dance without hearing the music, Zuzu replies, "I feel the vibrations!" Can you share a little bit about what it was like to learn the choreography for the film?

SHAYLEE: The dance training I went through for this Feel the Beat film was actually MY FIRST EVER dance class to take. So, that took time for me to get used to it. After a while, I became comfortable with it. The top three things I do to prepare for any choreography: 1) Memorize counts, 2) Rely on visual cues, and 3) feel the vibrations through my body as well as the floor.
You're making such a significant mark for Deaf representation in Hollywood. How do you hope your roles inspire other kids?

SHAYLEE: I truly hope kids, regardless of skin color, body type, ability, or background feel like they can do whatever they want to and believe in themselves.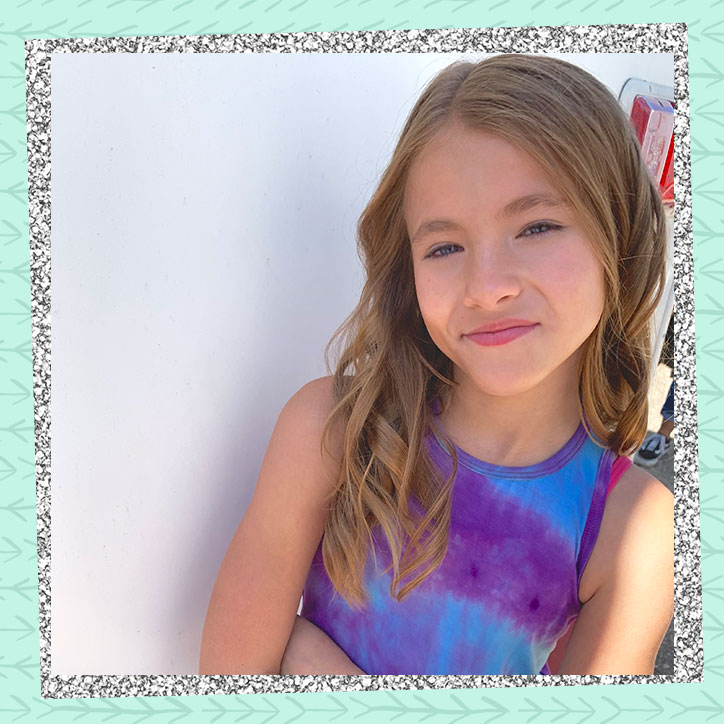 We hear you love crazy rollercoasters! Which is your favorite?

SHAYLEE: The Joker ride at Six Flags in Georgia and Yukon Striker at Wonderland in Toronto, Canada.
What is your biggest dream for the future?

SHAYLEE: Set up my own bakery, help endangered animals not go into extinction, and act for Marvel as well as Star Wars.
Name 3 things you can't live without:

SHAYLEE: My hands, my eyes, and my iPhone!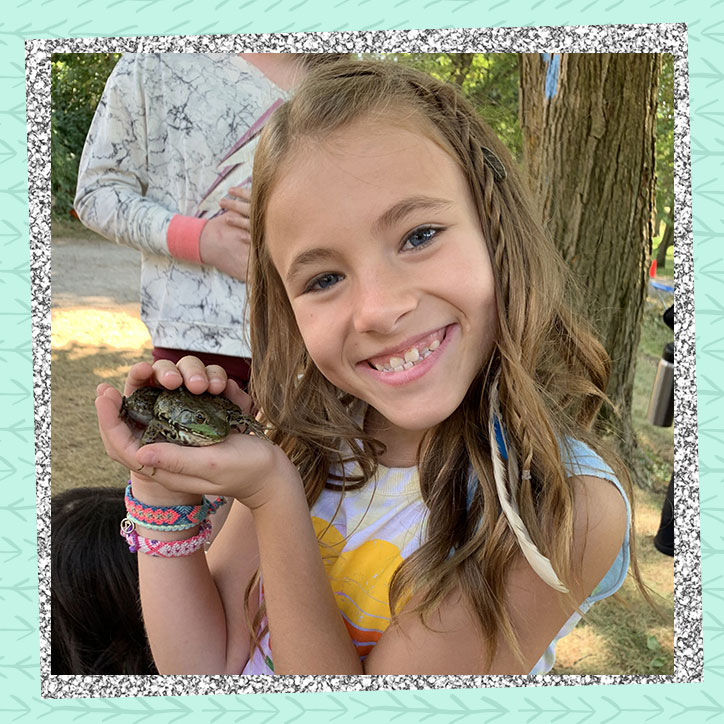 How do you make a positive impact?

SHAYLEE: I post lots of videos on social media, such as 5 Most Asked Questions, about what it is like to be a Deaf person and #Instacaptioning, pushing Instagram to add captions to their platform.

I sign songs from different films and TV shows like the High School Musical tv series, and anything that lets me be 100% myself!
What do you like to do for fun?

SHAYLEE: Wrestle with my sister, create my own keynote presentations, pull pranks on other people, and make different things (sew beds and pillows for our elves, pretend to run my own restaurant, and build forts).
Do you have any advice you'd like to share with your fans

SHAYLEE: Don't be afraid to show your creativity and talent straight from your heart!
Now that you know Shaylee, get to know her Feel the Beat co-star, Shiloh Nelson!