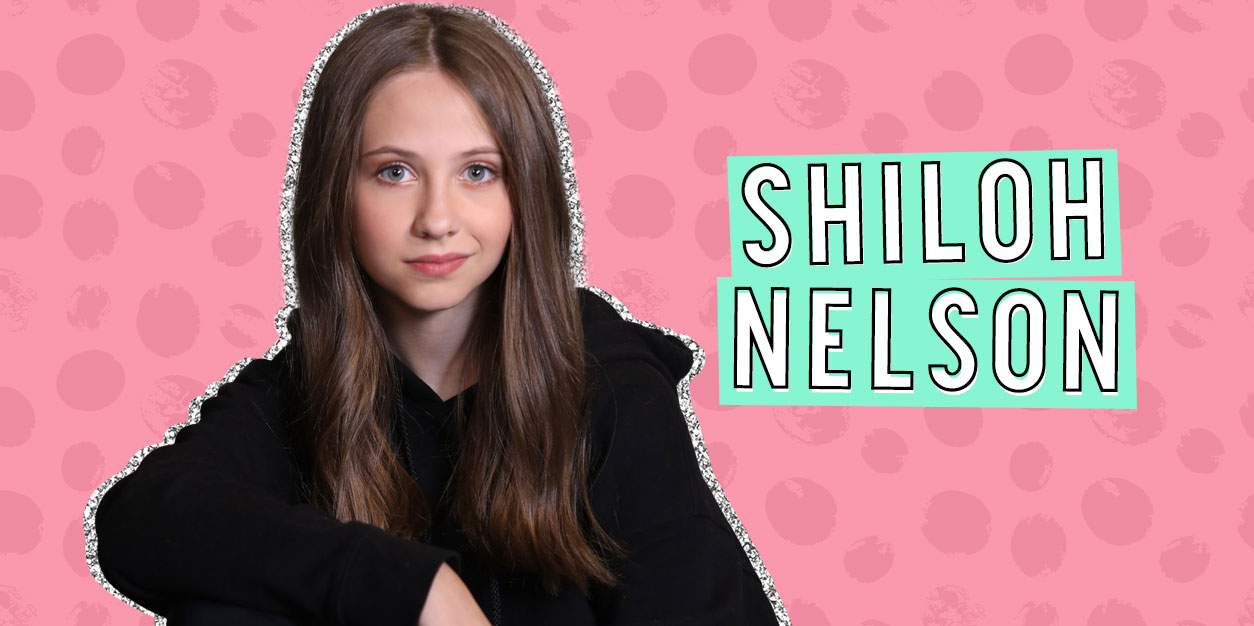 Shiloh Nelson on Feel the Beat and How Her Friends Inspire Her
Today we're catching up with the talented Shiloh Nelson from the heartwarming new Netflix dance film, Feel the Beat!
Shiloh stars as Ruby, one of the girls on the dance team led by Sofia Carson's character, April. The movie mainly focuses on April's story, but there's no denying that the girls on the dance squad steal every scene they're in. That's especially true of the dancer turned team manager, Ruby, played by Shiloh Nelson. She had the chance to showcase both her acting and dancing talents in the film, as well as spend a lot of quality time with Sofia Carson on set!
Aside from acting, Shiloh loves baking, gardening, and lends her time giving back to food banks whenever she can! She also has a super popular TikTok account where she makes LOL-worthy videos with her brother that parody common sibling struggles.
Get to know Shiloh Nelson as she dishes on her Feel the Beat experience, creating relatable TikToks, and how her friends inspire her!
Get to Know Shiloh Nelson: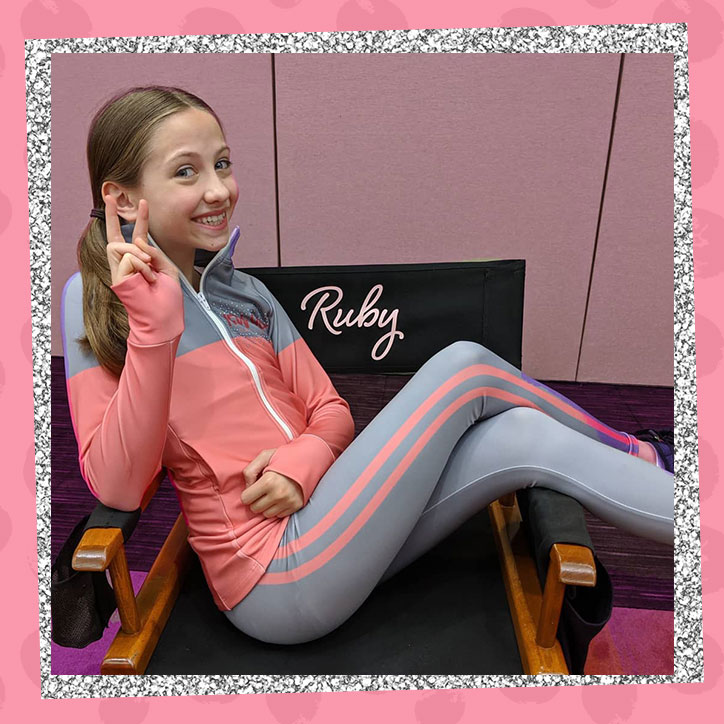 Tell us a little bit about your new movie, Feel the Beat and your character, Ruby!

SHILOH NELSON: Feel The Beat is a Netflix dance movie with Sofia Carson from Disney's Descendants. Sofia plays April, a disgraced Broadway dancer who has to teach a group of misfit dancers to win a big competition. I play Ruby, one of the girls!
Do you have a favorite "Ruby moment" from the film?

SHILOH: Probably the really bad dance at the beginning! Sofia's character April is trying to give them a pep talk before going on stage and she asks if they're dancers or little girls, and Ruby replies "We're little girls!" It always gets a laugh from the audience and is such a Ruby moment.
There are so many amazing dance numbers in Feel the Beat! Are you a dancer in real life, or are you more like Ruby?

SHILOH: I started this movie like Ruby, definitely not a dancer! Then they trained us for a whole month before filming and by the end I was too good of a dancer for my character and the choreographer Mia Michaels added mistakes back in for me which made me so happy!
What was it like getting work with Sofia Carson?

SHILOH: Working with Sofia was a dream. I was a fan of hers before doing this movie as I watched her in her Descendants and A Cinderella Story films. Then on set we would sing Descendants songs together which was so fun. She taught me to Salsa, so we'd sing and dance in between takes!

Working with her, I saw what a genuine, nice person she is. She taught me so much about being a leading lady in Hollywood.
Your Tik Toks are totally hilarious! How do you and your brother come up with your ideas?

SHILOH: Thank you! I think coming up with ideas for Tik Toks is different every single time! We definitely pull from real life though. Elijah is always confused when I say the names of makeup or nail products so we made a Tik Tok about it.
Who are a few of your female role models and how do they inspire you?

SHILOH: I really look up to Zendaya. I think she handled growing up in the spotlight so beautifully and is such a leading lady.

I also look up to some of my friends in the industry. My friend McKenna Grace is one of the youngest producers in Hollywood and is producing an Amazon movie. Then my friend Ava Kolker is producing her own songs while being on Disney's Sydney To The Max. They inspire me every day.

The girls of this next generation in the industry are seriously boss!
What are you most passionate about?

SHILOH: I'm passionate about making good content! I'm a storyteller at heart and whether it's on the big screen, YouTube, or Netflix I want to make great videos.
What are your go-to favs that you always find yourself coming back to?

SHILOH: Honestly, Avatar The Last Airbender right now! It's not a glamorous answer but I just love that show.
Do you have any advice you'd like to share with your fans?

SHILOH: Kindness is always cool.
Want to get to know other inspiring girls? The Baby-Sitter's Club cast are dishing on behind the scenes secrets and girl power in our interview!