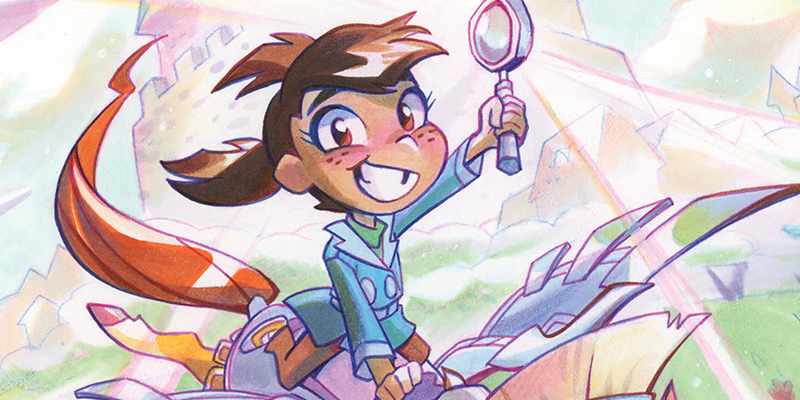 Mega Princess is the Princess Comic You've Been Waiting For
If you hear the word "princess" and think of characters like Star Butterfly and Princess Bubblegum rather than Cinderella and Belle, then "Mega Princess" from BOOM! Studios is going to be right up your alley. Princess Maxine is far from your average princess!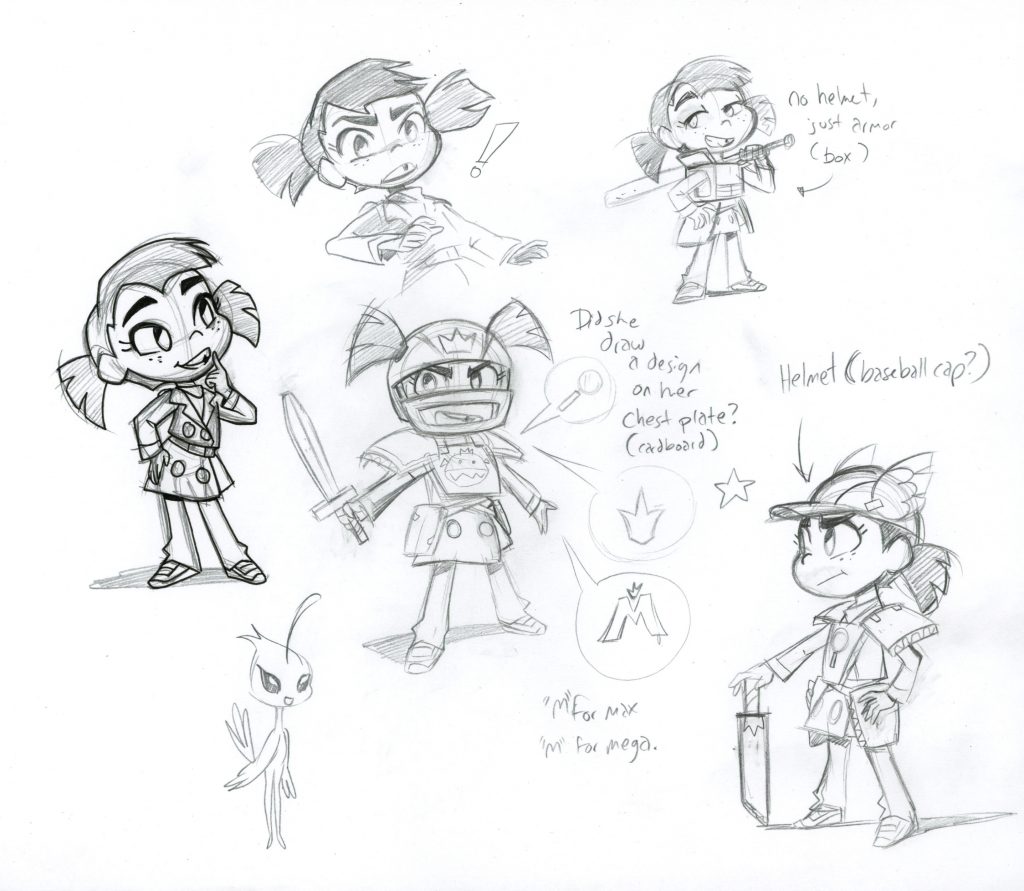 "Mega Princess" is a brand new comic series written by Kelly Thompson and illustrated by Brianne Drouhard that will be released this November. Princess Maxine – aka Max – is just about to turn 10 years old and meet her fairy godmother for the very first time. She's also about to receive the gift of every power of every single princess, but isn't so sure that's what she wants. Max doesn't really care much about talking to animals or pretty dresses or any of that typical princessy stuff, she's way more interested in being a detective.
Max is creative, smart, funny, independent, and sometimes a little dark. She's spunky and loud and not afraid to speak her mind. She loves science and experimenting and inventing and creating – but must learn that life is a balance. She'll need to figure out how to be both a royal princess AND a detective.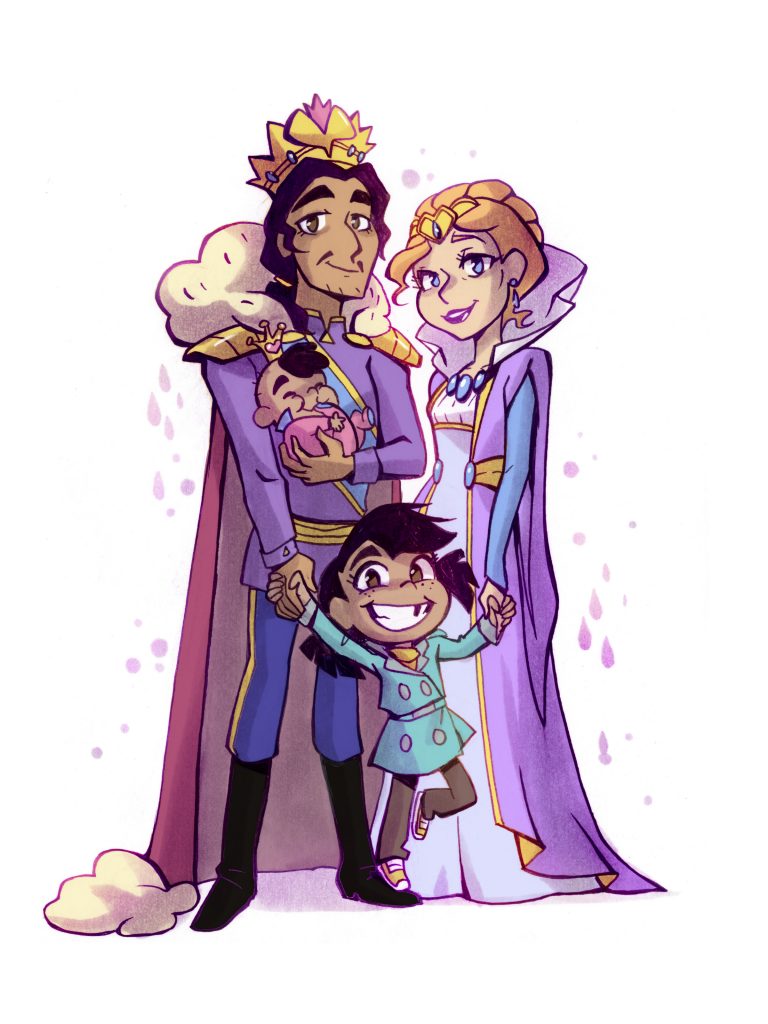 Both of Max's parents are supportive of her dreams, which is completely refreshing to see in a princess related story. They give her the freedom to explore her interests while also teaching her that her princess duties are important as well. Being a princess isn't ALL bad though – there's plenty of perks that come along with the job, some of which even help Max out on her adventures.
Throughout the story, Max will need to come to terms with the same things we all do when starting to grow up, like embracing who we are and who we want to be while accepting that maybe we've still got a lot to learn.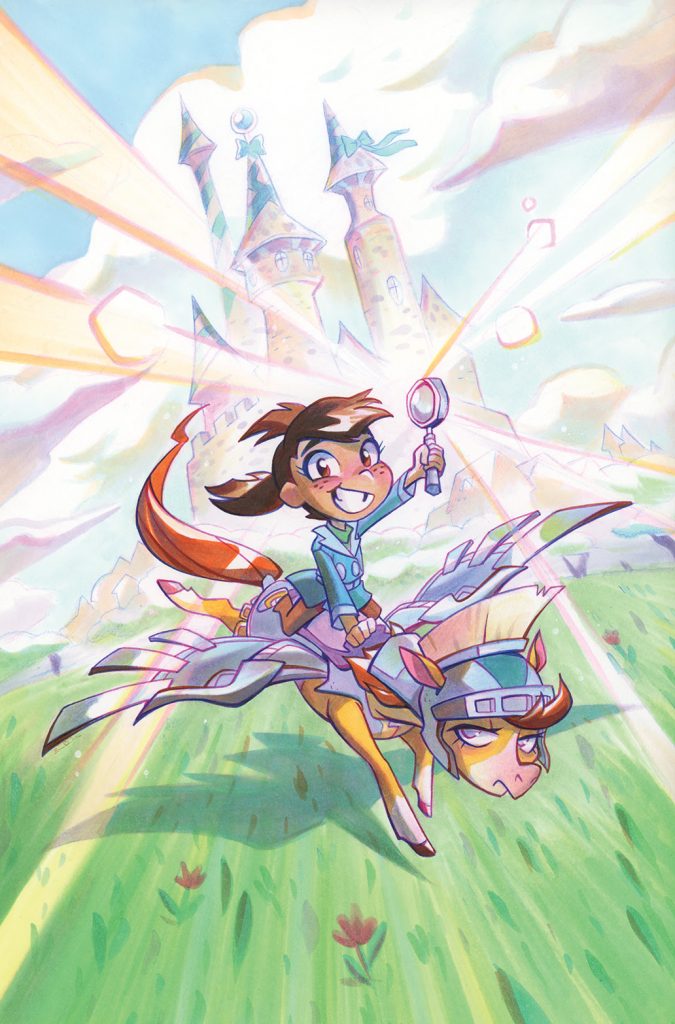 One of the best things about this 5 issue series is that creator Kelly Thompson is hoping to help kids fall in love with their monthly trip to the comic store. They won't be releasing "Mega Princess" as a trade paperback, you'll have to head to your local comic shop to buy each issue.
Your trip to the comic store doesn't just help out the shop owners and comic creators, it's also something to look forward to each month (or week, if you start to love comics as much as we do!). You never know when you'll find a new comic to fall in love with right there next to your favorite comic on the shelf.
Here's a bunch of other comics you can read to hold you over until "Mega Princess" is released this Fall.