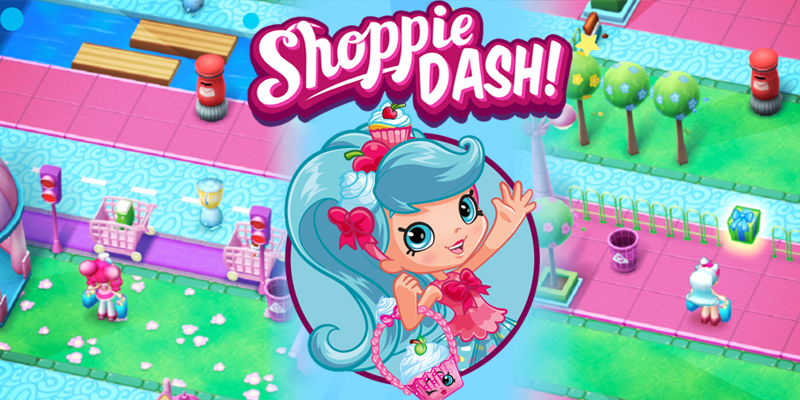 Shopkins: Shoppie Dash
Calling all Shopkins fantatics – the Shoppies finally have their very own mobile game! It's called Shopkins: Shoppie Dash, and it's out now for iOS devices! Check it out.
In Shopkins: Shoppie Dash, you'll need to help Bubbleisha, Popette, Jessicake, Donatina, and Rainbow Kate deliver gifts to their friends. If you've played Crossy Road or a similar type of endless hopper style game, you'll be able to pick up Shoppie Dash really easily.
Before you start each level, you'll be given a specific amount of gifts that you'll need to find hidden somewhere in the level and which specific Shopkins character you need to bring them to. Tap the screen to move your Shoppie forward and swipe to move them from side to side throughout the super cute and colorful worlds of Shopville and Petkins Park.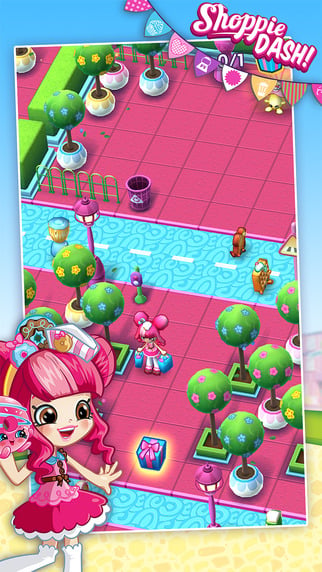 The gifts can be hidden anywhere throughout the level, so unlike Crossy Road, you'll definitely want to explore as much as you can. It's not about how fast you can go, so take your time and be careful not to bump into any Shopkins who are running around – otherwise you'll have to start again.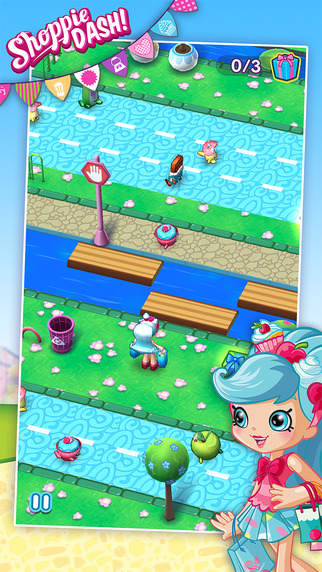 Right now, the game has 50 levels that range from easy to more challenging as you play through them, and Moose Toys and Mighty Kingdom promise lots more updates and levels in the future. The game is $3.99, which means no ads and no in-app purchases to deal with! It's a simple and cute game, but a definitely a must-play for Shopkins fans. For even more fun mobile games, click here!