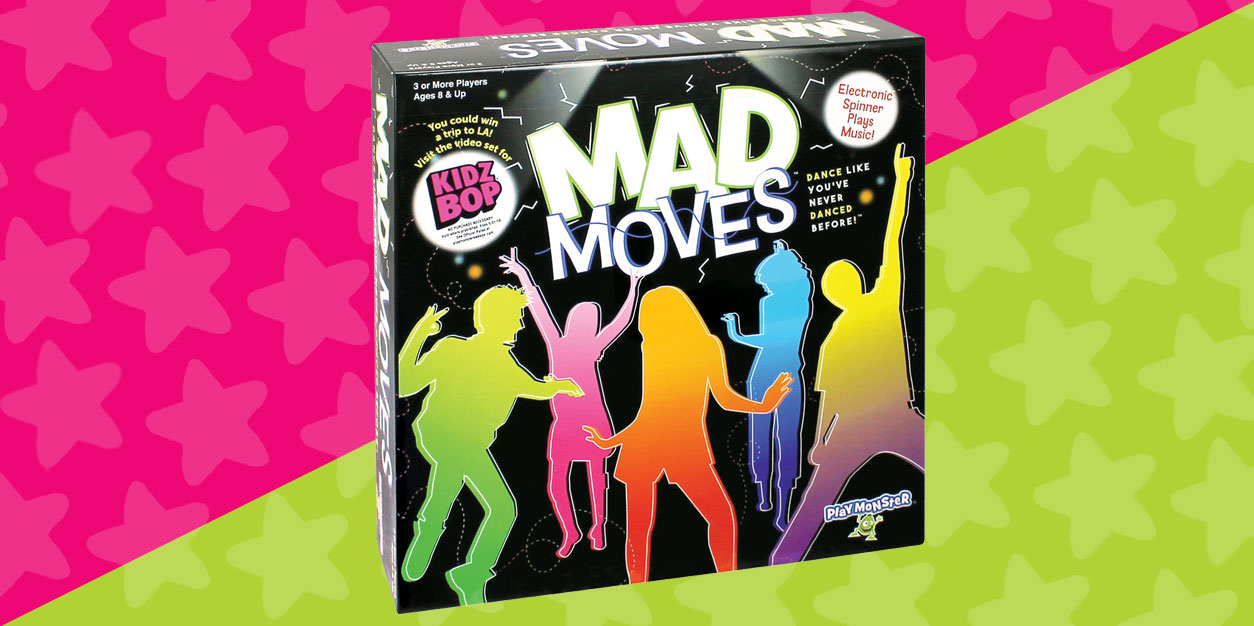 Get Your Groove on with our Mad Moves GIVEAWAY!
NOTE: The prize for this Mad Moves Prize Pack giveaway is provided by Play Monster. All opinions are our own.

Game night is about to get funky!

Have you ever felt like charades needed a little more music and a LOT more dance battles? If so, Mad Moves is the game for you! This super fun new game from Play Monster will have you and your friends up on your feet mastering silly dance moves and laughing your butts off.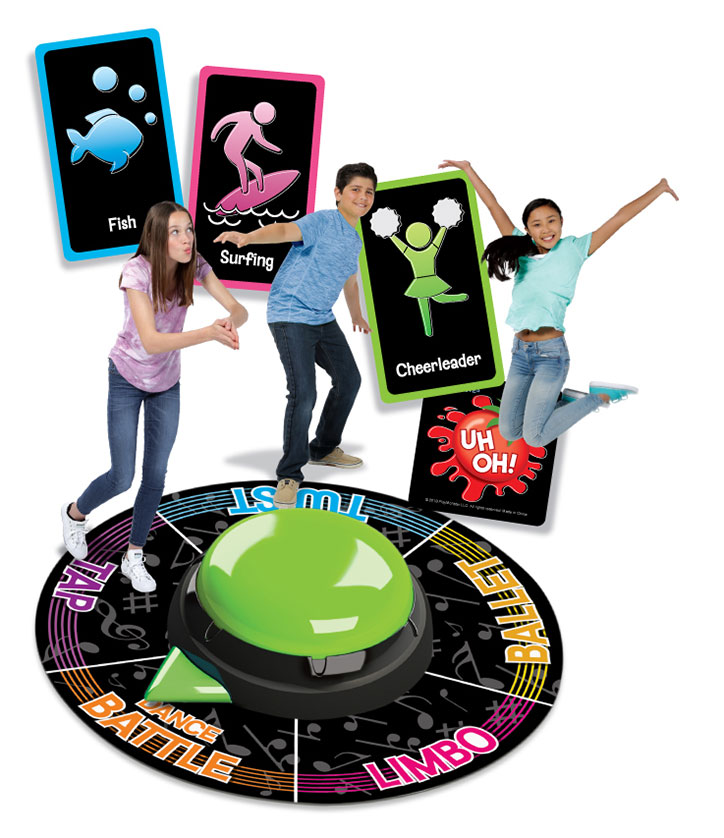 Mad Moves is simple to play, even for people who aren't usually bragging about their sweet dance moves. Rolling the dice will show you how you'll be dancing. This will have you taking on the role of different types of animals, people, or actions. Then, spin the spinner to see what kind of dance you'll need to perform. Will you be tap dancing like a dinosaur or doing the limbo like a cheerleader?
Once you know what to do, get your groove on to the music coming out of the spinner while everyone tries to guess what you're doing! There are even dance battles that will have you and your friends facing off to see who's got the best memory and the best moves.
Mad Moves! Dance Like a T-Rex, Tap-dance like a fish!
Ready to dance like you've never danced before? Mad Moves™ will have you pretending to tap-dance like a fish or twist like a surfer and more, and don't worry you do not have to be a dancer to play!
In Mad Moves, roll the dice to see HOW you'll be dancing (like a certain person, animal or action) and spin the spinner to see WHAT you'll be dancing (ballet, limbo, tap, twist or dance battle). Combine the two and get groovin', while everyone else tries to guess what you're imitating!
The spinner plays real music—five different styles!—so you've got some tunes to guide your dance moves! Mad Moves is a fun, active game for three or more players, ages 8+.
Available at Walmart stores for $19.99.
Share your Mad Moves at @mymadmoves (Facebook, Twitter and Instagram) and #MadMoves
Mad Moves is the perfect game for your next sleepover, Girl Scout troop meeting, or family game night. We've teamed up with Play Monster to give away a copy of the game! Scroll down below for your chance to win!
Enter the Mad Moves Giveaway:
WHAT DO I WIN?:
ONE lucky winner will receive a copy of the Mad Moves game. Prize generously provided by Play Monster.
HOW DO I ENTER?:
You must be 18 or older to enter. If you are under 18, please have a parent or guardian enter for you by filling out the form below by March 8th! Giveaway begins on February 22, 2019 at 12:00 pm ET and ends on March 8, 2019 at 11:59pm ET. Open to US residents ONLY. Please, only ONE entry per person.
THIS GIVEAWAY HAS ENDED AND THE WINNER HAS BEEN CONTACTED.
*If selected as a winner, we will provide your parent/guardian with an affidavit to confirm that you are a valid winner who has permission to win. They will need to sign and return this affidavit in order to claim your prize. This step is non-negotiable and REQUIRED to claim your prize. Be sure to read the fully detailed rules HERE before entering.
Looking for another game to help keep the party going? We think you'll love Emoji Charades!