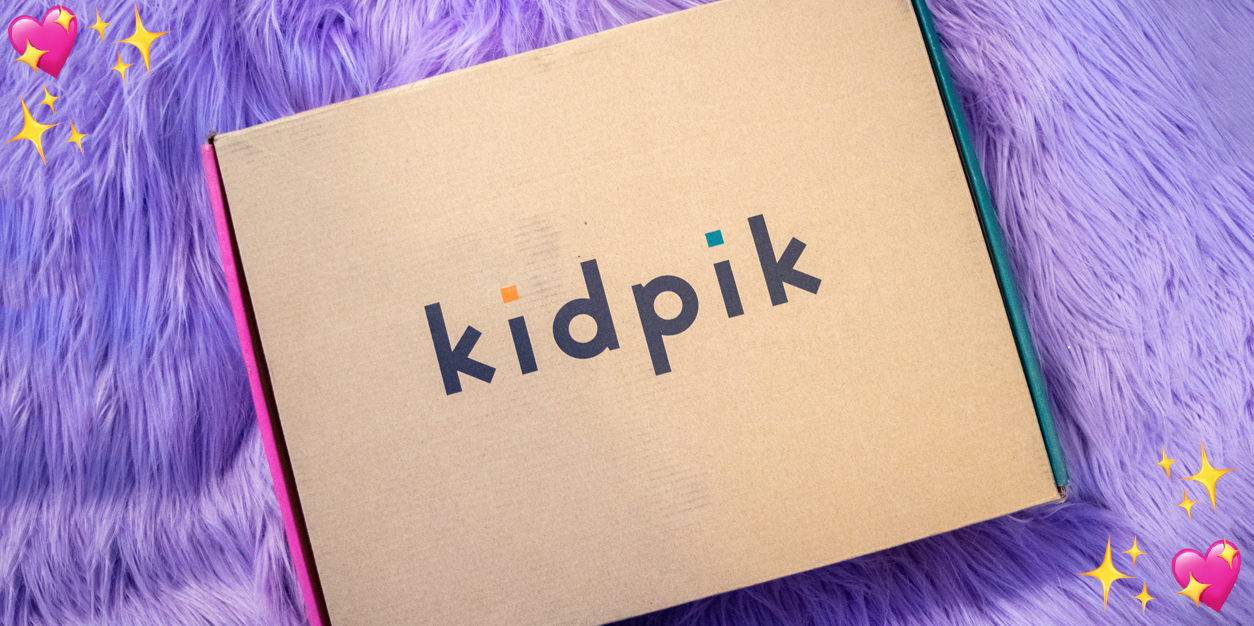 KidPik Will Inspire You to Up Your Style Game
Note: We received this box for free from KidPik in exchange for a fair and honest review. All opinions are our own; we were under no obligation to give a positive review.
KidPik has been on our radar for a while now, and every time we scroll past their photos on Insta, we find ourselves swooning over their fabulous styles. What is KidPik? It's a clothing subscription box that helps you perfect your wardrobe by sending you hand selected pieces based on your personality and style favs.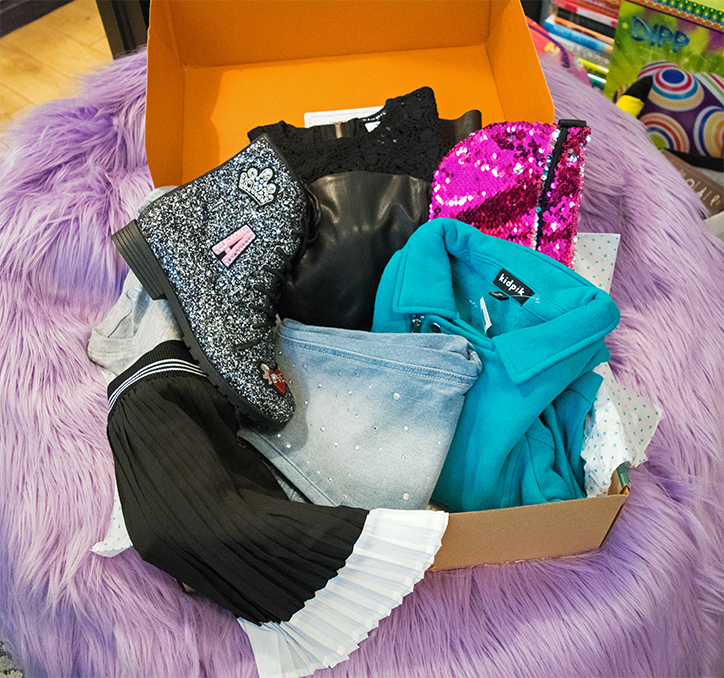 They were kind enough to send us a box, so we can vouch that this is a pretty amazing experience from beginning to end. Here's all the reason we think you'll love it!
Here's All the Reasons You'll Love KidPik:


It's Easy (and fun!) to Sign Up:
Did we just use the word FUN to describe signing up for a subscription box? We did indeed! When you first sign up for KidPik, you take a style quiz where you'll share the types of clothes you like to wear, your favorite colors and patterns, your sizes (they offer girls sizes 4-16), favorite stores, and how much you love sparkles. You'll even get to take a peek at some super cute outfits styled by the KidPik team and let them know which ones you like best. Are you more into a ruffled dress and sequined boots or are you more of a bomber jacket and ripped jeans type of girl?
After you've finished the quiz, KidPik creates a style profile based on your choices. Once you're all signed up, a KidPik stylist will put together your personalized Pik! We were really impressed with the quality of all the items we received and how well everything suited our style.


Kick Your Wardrobe Up a Notch:
Whether you're someone who plans their outfits down to every last detail for even the most casual outing or someone who's deepest fashion related thought each morning is "Is it wrinkled?", KidPik can help you make getting dressed even more fun. Because the items are hand-selected for you by a KidPik stylist based on your tastes, you'll rarely ever receive an item you don't love. Don't like dresses? You'll never receive one! Do you love all things sparkly? Make it known!
Each Pik includes 7 items that are super cute on their own (or paired with items you already have in your closet) but also work well together, allowing you to create 3 mix and match outfits out of each box! If there's anything you don't like or doesn't fit properly, you just mail them back in the included pre-labeled envelope, and you're only charged for the items you decide to keep. If you choose to return everything, no big deal! You won't be charged at all, and you even get to keep the free gift included in your box. Shipping, returns, and exchanges are always free, so there's really no risk to giving it a try! If you keep everything, you'll receive a 30% discount. With the keep-it-all discount, most boxes range about $95-100.
Everything we received in our box was exceptionally cute, well made, and on-par with anything you'd find at your favorite store at the mall.


Feel Empowered to Take Fashion Risks:
While KidPik encourages you to embrace your style as is, it's also great motivating you to take a few fashion risks and break out of your usual style routines. For example, we received an unbelievably cute teal jacket with a diagonal zipper. It was totally our style, but if it was something we picked out for ourselves at the store, we'd have absolutely reached for the same jacket in black, simply because it's a comfortable shade for us and something that we're used to. We're all guilty of doing this, and there's nothing wrong with it, but it doesn't hurt to shake things up once in awhile. You'll likely get lots of compliments and you might even discover your new favorite piece this way!
Fashion is a great way to show off your personality, which is why it always feels so great when you find that extra special shirt or dress that makes you feel like YOU!


Look Your Best in Unique, Custom Items:
While it can be fun to walk down the hall and yell "TWINSIES!" when you see someone rocking the same top as you, KidPik takes a different approach. Their clothing is designed JUST for KidPik subscribers, which makes your wardrobe really stand out. All of the items are designed with current trends in mind and the KidPik designers are always working to keep things fresh and innovative.


Hand Picked Looks for Every Season:
Since you (and your style) are constantly growing and changing, KidPik curates new looks for every season and as often as every month. If you're someone who never wears something more than once, you'll love being able to swap new pieces in your closet every single month. You can also update your style profile as often as your tastes change. The Piks you receive are always on trend and comparable to what you'd find at your favorite store. Who wouldn't want a personalized box full of clothes delivered to their doorstep?


HOW DO I SUBSCRIBE?:
Grab your favorite adult and head to kidpik.com to take the style quiz.
Cost Per Box: Around $95/box with the keep-it-all discount. Clothing items vary in price but generally range around $8-30 per piece.
How Often?: You can subscribe at three different levels. Every 4 weeks (1 Pik per month), every 6 weeks (2 Piks per season), or every 12 weeks (1 Pik per season)
What Do You Get?: Each box contains 7 clothing items and accessories that can be combined into 3 mix and match outfits. All items in your KidPik box can't be found in stores, and were designed exclusively for KidPik.
Love to be on trend and always up to date with the best accessories? We think you'll love PopGirl Box!