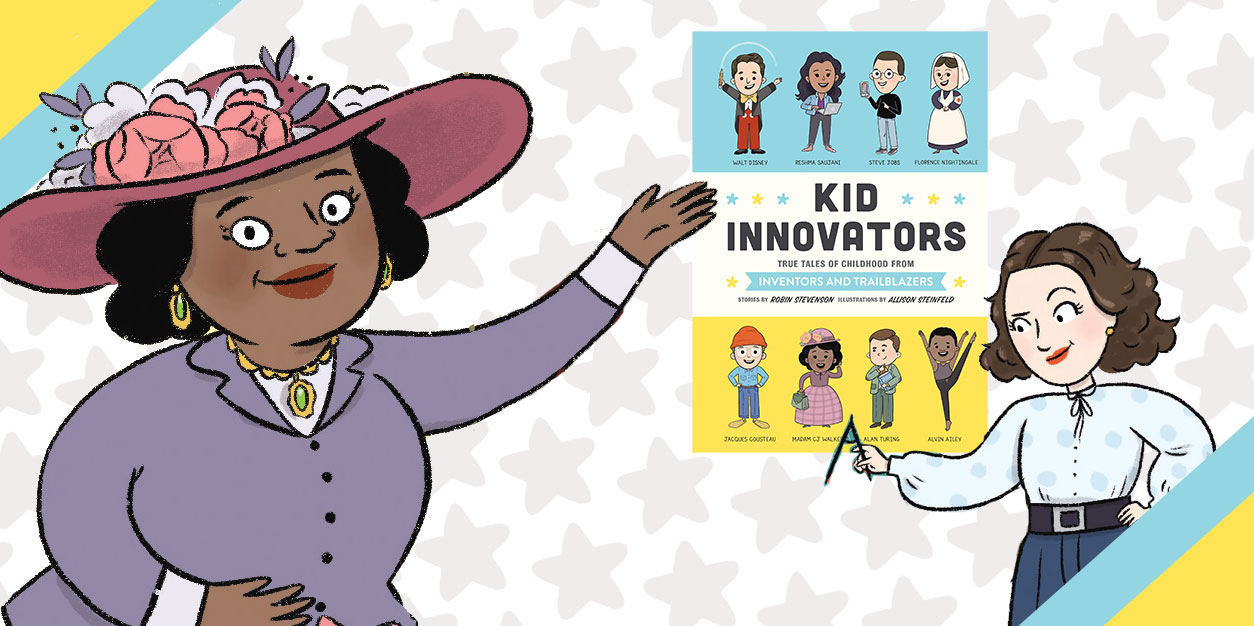 3 Trailblazing Women Whose Innovations Shook Up the Status Quo
The Kid Legends series is one of our absolute favorites because it reminds us that every brilliant thinker throughout history got their start as a curious kid. Kid Innovators is the newest book in the series, and it spotlights inventors, trailblazers, and visionaries like Steve Jobs, Elon Musk, and Walt Disney – but we're here to share the stories of the curious and courageous women featured in the book!
Without the innovative contributions made by the icons you'll find between these pages, life as we know it wouldn't be the same. Kid Innovators is filled with totally true biographies and fabulous illustrations detailing the lives of 16 iconic innovators, showcasing how their childhoods played a huge role in the people they grew up to become. From their endless passion and creativity to the hardships and difficulties they faced, none of these innovators would be the same without their childhood experiences shaping their futures.
Moving, funny, and totally true childhood biographies of Bill Gates, Madam C. J. Walker, Hedy Lamarr, Walt Disney, and 12 other international innovators.
Throughout history people have experimented, invented, and created new ways of doing things. Kid Innovators tells the stories of a diverse group of brilliant thinkers in fields like technology, education, business, science, art, and entertainment, reminding us that every innovator started out as a kid. Florence Nightingale rescued baby mice. Alan Turing was a daydreamer with terrible handwriting. And Alvin Ailey felt like a failure at sports. Featuring kid-friendly text and full-color illustrations, readers will learn about the young lives of people like Grace Hopper, Steve Jobs, Reshma Saujani, Jacques Cousteau, the Wright Brothers, William Kamkwamba, Elon Musk, Jonas Salk, and Maria Montessori.
Kid Activists: True Tales of Childhood from Inventors and Trailblazers
AUTHOR: Robin Stevenson
ILLUSTRATOR: Allison Steinfeld
PUBLISHER: Quirk Books
DATE: February 16, 2021
We love how these reads aren't just educational, they're inspiring – they remind us all that we're never too young to start dreaming! Plus – they're a great resource for school projects!
We teamed up with our friends at Quirk Books to give you a glimpse into Kid Innovators by spotlighting three of the amazing women featured in the book. The women we chose all had incredibly different journeys, but each one helped shape them into the fearless, innovative, and empowering women we know today. From beauty empires and Hollywood glamour to coding and communications technology, we're giving you a peek at the lives of Reshma Saujani, Hedy Lamarr, and Madam C.J. Walker.
Inspired by their stories? What we've shared below is just a fraction of what you'll learn about these trailblazing women, so be sure to snag a copy of Kid Innovators to learn even more about them and the other icons featured in the book!
Kid Innovators: Get to Know These 3 Amazing Trailblazers: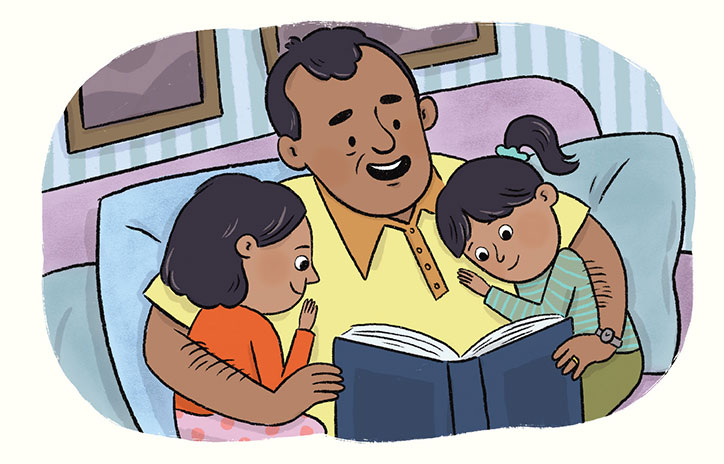 Reshma Saujani – Inspiring Girls to Code:
If you've ever heard of Girls Who Code, you know the first amazing innovator we're about to share with you – Reshma Saujani. Reshma is proof that you can turn your failures into successes and your worst days into learning experiences because everything that has happened to her in her life – both good and bad – helped to pave a path on the road to where she is today.
HER YOUNG LIFE: Growing up in Chicago in an all-white neighborhood during the '70s and '80s, Reshma and her family faced prejudice and racism on a daily basis. In Kid Innovators, Reshma says that her dad even had to change his name from Mukund to Mike just to get a job, and speaking very little English made things even harder. Her parents worked extremely hard to give Reshma and her sister the best life possible, but it also meant they weren't always around. She cherished the time they spent together at the library, learning all about changemakers like Martin Luther King Jr, Eleanor Roosevelt, and Mahatma Gandhi.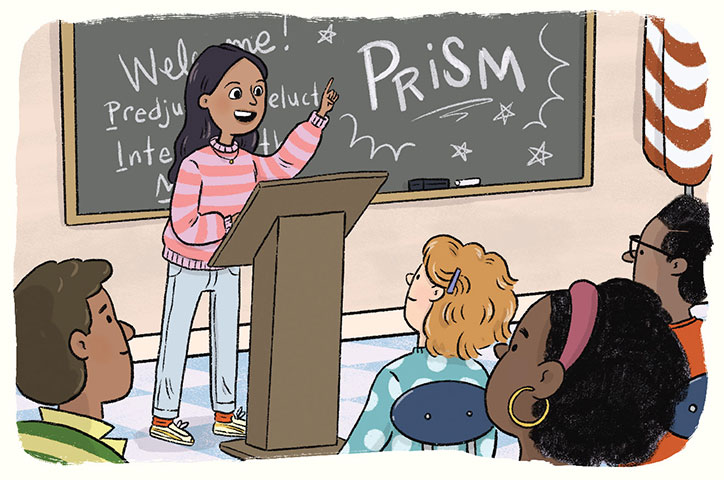 MAKING CHANGE: Empowered by her life experiences and the stories of people who stepped up to fight injustice, Reshma knew she wanted to get into politics one day and help make real change. After years of being bullied in middle school, she was ready to make a difference when she got to high school and started PRISM: Prejudice Reduction Interested Students Movement – an organization that still lives on at her former high school today as the Diversity Club. According to the book, "Reshma was learning how much people can accomplish when they work together, and she was discovering the thrilling power of building a movement to effect change."
That thrilling feeling is what helped drive her to continue following the plan she made for herself, getting into law and politics. But after an internship at the White House, attending both Yale and Harvard, becoming a lawyer in NYC, and even running for congress, Reshma wasn't happy. Nothing ignited her passion the way it did when she made real change back at her high school. That's when Reshma had the idea for Girls Who Code!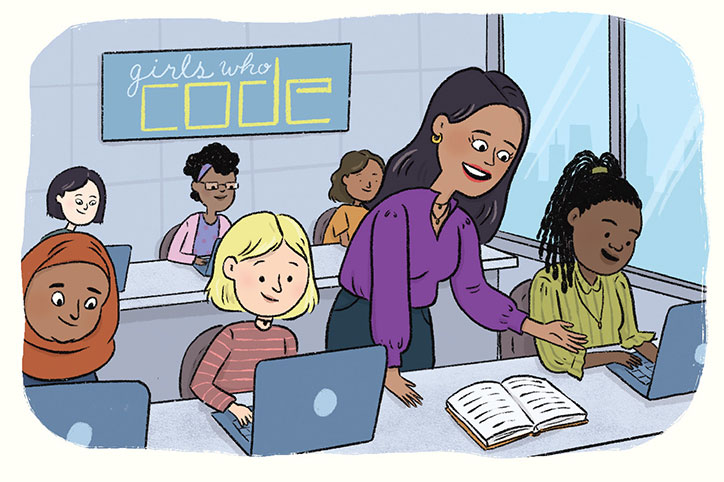 EMPOWERING GIRLS: During her time running for office, Reshma saw serious inequality in the education system – some schools had high-tech robotics labs, while other schools barely had functioning computers. And why were all the computer science labs and robotics teams filled with boys? She knew there was room to make a difference and empower the next generation of girls to fall in love with coding and technology, and that's what inspired her to create the very first Girls Who Code class in NYC. It wasn't like the organization you know today – it was much scrappier, just Reshma teaching a room full of twenty teen girls how to code in Python. But after learning to code, many of these girls were inspired to start coding clubs at their schools, which helped the organization grow and grow!
Now in 2021, Girls Who Code helps fight the gender-cap in the technology fields every single day. There are coding clubs and summer programs in all fifty states and in Canada and more than 185,000 girls have participated in Girls Who Code programs. Pretty amazing, right?!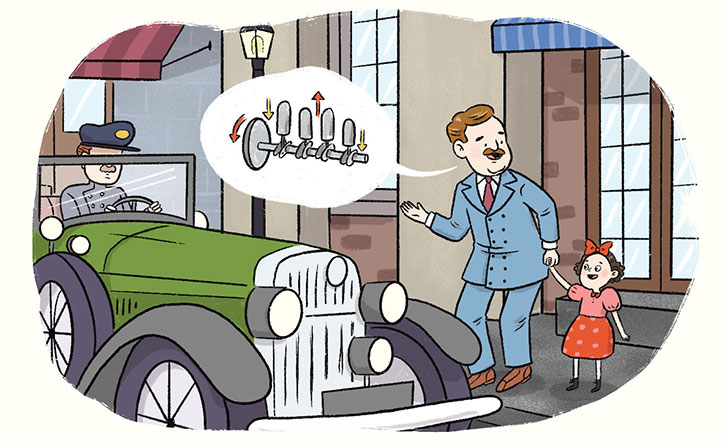 Hedy Lamarr – An Inventor With a Double Life:
Hedy Lamarr has an absolutely fascinating story, and it's one that you don't always learn about at school. For decades, most only knew Hedy Lamarr as a beautiful Hollywood star, but she was actually a self-taught inventor whose innovations in communications literally changed life as we know it. The technology she developed help lead to the wireless networks used by cellphones today!
GROWING UP: According to Kid Innovators, Hedy was born in Vienna, Austria, in 1914, right at the beginning of World War I. Hedy was fortunate enough to grow up in a life of privilege, mostly unaffected by the events of the war. Her parents were wealthy, so they lived in a fancy apartment in the city, and Hedy grew up loving pretty things like lace, velvet, and sweet-smelling flowers. She loved watching her mother get dressed up and ready to go out, something that happened often as parents loved attending the opera and theater productions.
She spent her time acting out fairytales, playing make-believe, and reading stories with her father and was always curious about the inner workings of everything from the printing press to streetcars. Hedy traveled the world alongside her parents, experiencing all different countries and cultures, and always with her favorite doll, Beccacine, by her side.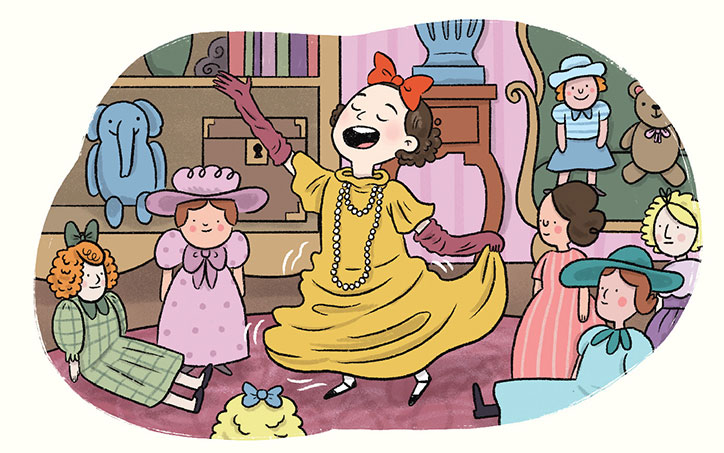 HER ACTING PASSIONS: Based on her childhood, it's no surprise that Hedy wanted to pursue a career in acting. Her parents wanted her to follow a different path, but she rarely asked for advice or permission, always in charge of her own destiny.
After a bad experience at a strict finishing school in Switzerland, Hedy eventually attended a school in Vienna where she could study art and design – but not for long! According to Kid Innovators, "On her way there, she walked pasted the Sascha Film Studio – Vienna's first film studio, built in 1916. Hedy asked her mother to write a note excusing her from school for one hour to run an errand. Her mom agreed. Then Hedy secretly took a pen and added a zero, changing one hour to ten hours, and gave the note to her teacher."
Hedy's plan? She walked into Sascha Film Studio and asked for a job. She had two days to prove herself, and she did! By the end of the first day, she had a non-speaking part, and when Hedy went home, she told her parents she was quitting school to work at the film studio – and the rest is history! Breaking into acting wasn't easy, but Hedy was determined and took on every obstacle that came her way. By the time she was 24, she was living in Hollywood, hailed by the press as the most beautiful woman in the world! (Her face supposedly was the inspiration behind Disney's Snow White!)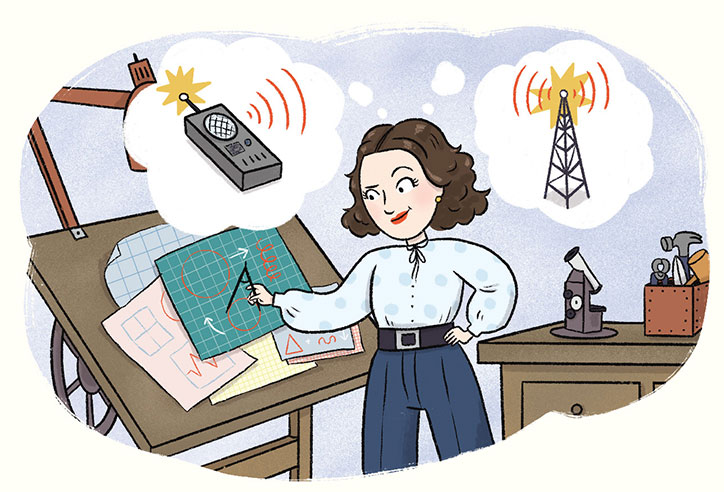 HEDY'S BIG SECRET: Hedy starred in many films, but what most people didn't know is that while she was creating an acting career for herself, she spent her time at home creating inventions. Ideas and innovations always came naturally to her, so when WWII broke out in 1941, Hedy wanted to use her abilities to help. She learned that the US Navy's radio-controlled torpedoes could be jammed and sent off course by the enemy, so she came up with an idea for a "frequency hopping signal" that couldn't be jammed. Alongside her friend George Antheil, she developed and patented a device and offered it to the Navy – but they weren't interested in inventions created by outsiders, especially not Hollywood actresses! They may not have taken her seriously then, but twenty years later, they installed an updated version of Hedy's creation on Navy ships.
A LASTING LEGACY: It wasn't until Hedy was over 80 years old that the world discovered her secret – and they were wowed! In 1997, she received multiple awards for her innovations, including becoming the first woman to win the BULBIE Gnass Spirit of Achievement Bronze Award, which is considered to be the Oscar of the inventing world. The technology that Hedy created helped make possible the secure wireless networks, GPS, and Bluetooth technology we all use today. Hedy once said, "The brains of people are more interesting than the looks of people, I think.", and we couldn't agree more!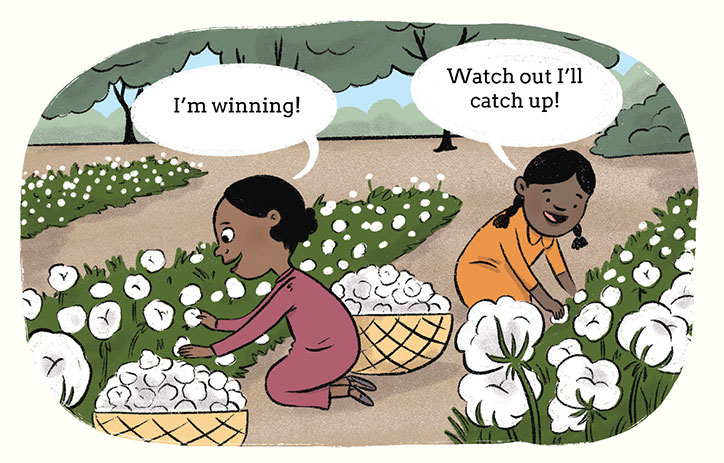 Madam C.J. Walker – Black Haircare Pioneer:
Madam C.J. Walker is a true trailblazer! Not only did she create a line of hair and beauty products for Black women and founded the Madam C.J. Walker Manufacturing Company, but she was also one of the first American women to become a self-made millionaire! But the journey to the top is never easy, and before all of her successes, she faced much loss, poverty, and hardship. Her story is proof that even though you might face hardships in your life, with hard work and determination, you can make your dreams come true!
A ROUGH START: Born in Louisiana in 1967 as Sarah Breedlove, she was a blessing to her family as their first child to be born free. Her parents had been enslaved, and her four older siblings were also born into slavery. Together they worked on a plantation belonging to a white man named Robert W. Burney, and their labor, along with the unpaid work of other enslaved people, helped make him rich.
After the Civil War, his property was destroyed, and the Union army turned the land into a refugee camp where thousands of freed people struggled to survive in terrible conditions – this is where Sarah was born. Despite being born free, her young life was filled with poverty, racism, violence, and political turmoil. Eventually, after a fruitful cotton harvest, her family was able to turn things around – but Sarah's struggles were far from over. Over the next few years, she would become orphaned, losing both of her parents to infectious illnesses. After moving in with her older sister Louvenia and her husband, things got even worse, as Louvenia's husband had a violent temper. During this same time, there were failing crops, a yellow fever epidemic, and violence against Black people was increasing, making Sarah's life even more difficult than it already was, leaving her desperate for a way to escape.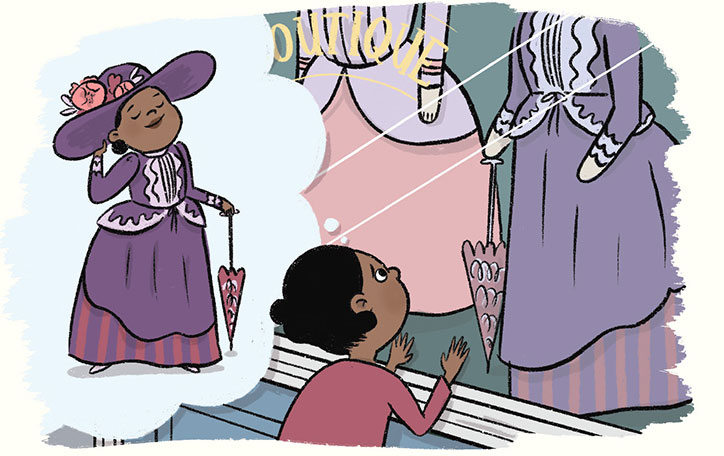 Sarah and a few of her siblings would eventually move off the farm to a nearby town, but despite being very smart and driven, with only a few months of formal education, it was difficult for her to find work. She eventually took a job doing laundry for the wealthy white people who lived in the town's mansions, sparking her love of luxurious things. She adored fancy clothes and fabrics, but with the situation in Louisiana getting worse by the day, she never imagined a future where she'd be able to afford these luxuries herself.
At the age of 14, her situation was so dire, she ended up marrying a man named Moses McWilliams just to get away and start over. Her relationship was not one of love, it was one of necessity, but it gave her the opportunity she needed to start her own life. After three years together, they had a daughter named Leila, but when Leila was a toddler, Moses passed away, leaving Sarah once again to fend for herself.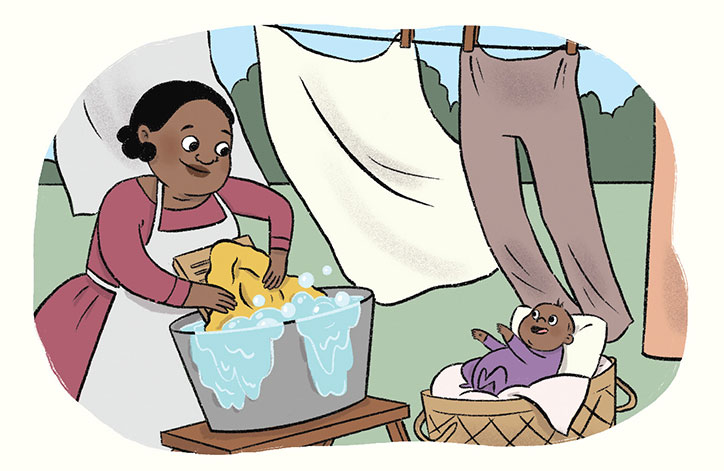 THE CHALLENGES THAT MADE HER: She rented a room in a cheap part of town in St. Louis near where her brothers were working as barbers. The area she lived in was known for being dangerous, but it was the best she could do, taking on another laundry job and occasional cooking work, barely ever making more than $1.50 per day. Things continued this way for 10 years, but Sarah did the best she could to raise her daughter and keep a roof over their heads. By the time her daughter was seventeen, Sarah had saved enough money to send her to boarding school. Things were finally looking up!
With her daughter out of the house, Sarah was able to start taking night classes and volunteering in the community, eventually leading to her getting a job selling hair-care products. Since two of her brothers were barbers, Sarah knew a lot about the industry, but she also knew a bit from her own experience. A few years prior, her own hair had started to fall out, and she was always experimenting with different concoctions in search of something that would help.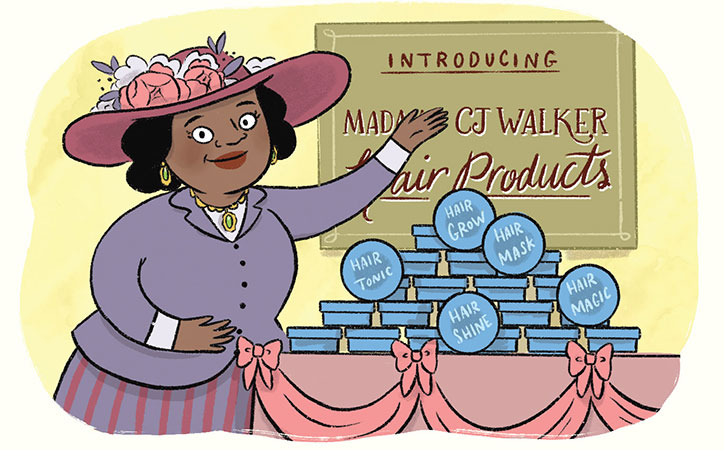 A BEAUTIFUL ENDING: With her know-how and experience, she moved to Denver, Colorado, and started selling her own line of hair-care products. During this time, she met a smart, ambitious man named Charles Joseph (C.J.) Walker. He became her business partner and helped advise her on how to advertise and promote her products. She was soon traveling the country doing product demos. Eventually, She started a factory where she manufactured cosmetics and even opened up a hair salon and beauty school to train her sales agents. Sarah was able to provide work to thousands of people and used her experience to help other Black women start their own businesses as well.
She never took her successes for granted – she was a philanthropist who gave money to her community, funding scholarships, supporting the arts, and donated funds to fight racism. Not only was she able to afford the luxurious clothing and accessories she always dreamed about, but she was also creating products that made other women feel beautiful and confident, too!
According to Kid Innovators, in her forties, she gave a powerful speech at the National Negro Business League, saying, "I am a woman who came from the cotton fields of the South. From there, I was promoted to the washtub. From there, I was promoted to the cook kitchen. And from there, I promoted myself into the business of manufacturing hair goods and preparations. I have built my own factory on my own ground."
Want to get to know even more legendary science superstars and champions of change? We also spotlighted brilliant women featured in Kid Activists and Kid Scientists!