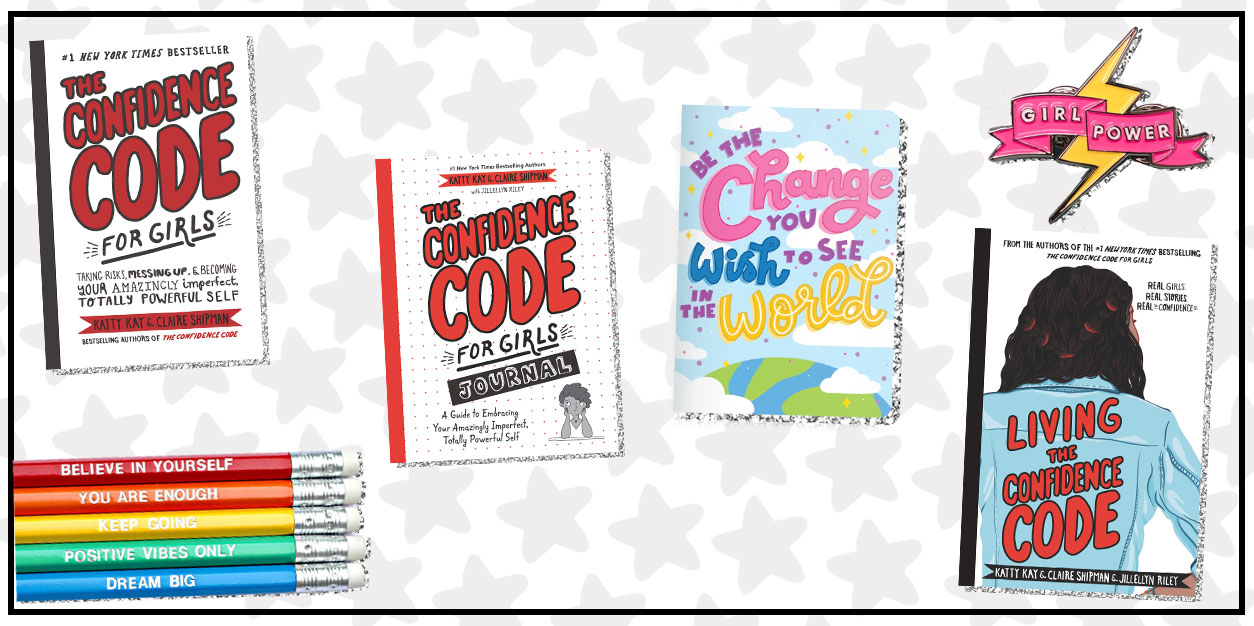 Discover Your Confidence With This Living the Confidence Code GIVEAWAY!
NOTE: This post is sponsored by HarperCollins.
The best-selling Confidence Code for Girls series has inspired countless girls around the world to ditch the things that hold them back and shine as the confident queens they're meant to be. If you've ever felt stuck in a loop of what-if's or stunted by worry about what others might think, then this must-read series is the first step to reframing your mindset, taking charge, and making your dreams come true!
Whether you're looking to shake the anxiety of giving a presentation in front of the class or finding the courage to try out for the soccer team, these are the empowering reads you need to help you take bold risks, rebound from your mistakes, and radiate girl power.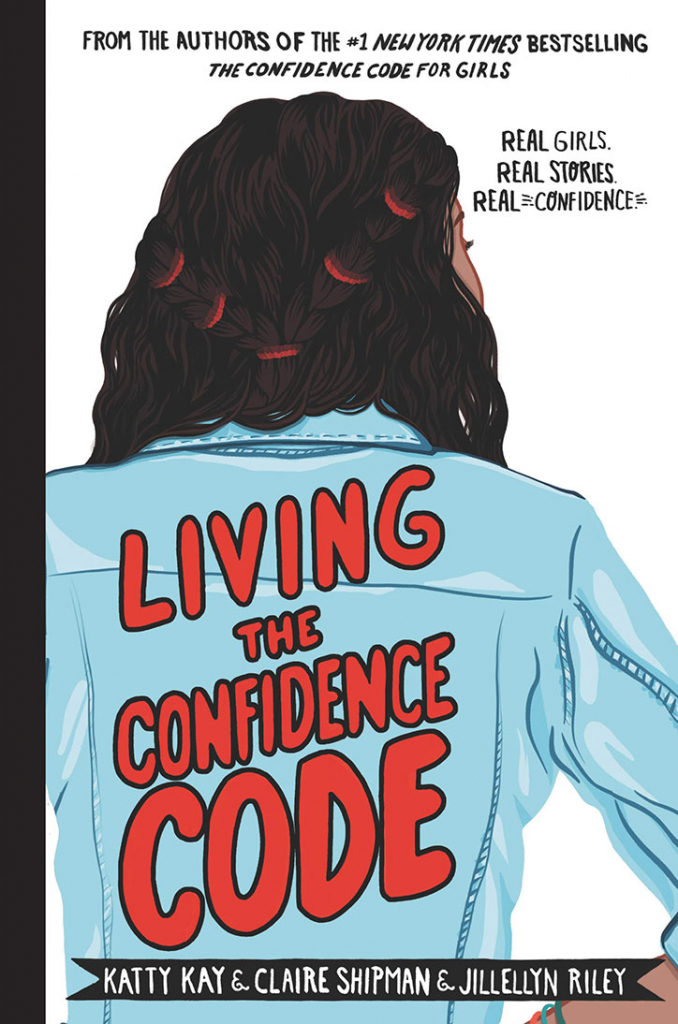 New from the New York Times, USA Today, and Wall Street Journal bestselling authors of The Confidence Code for Girls!
The best way to understand confidence is to see it in action. That's why bestselling authors Katty Kay, Claire Shipman, and JillEllyn Riley have collected 30 true stories of real girls, pursuing their passions, struggling and stumbling, but along the way figuring out how to build their own special brand of confidence.
From Bali to Brazil, South Africa to Seattle, Australia to Afghanistan, these girls took risks, doubted themselves, and sometimes failed. But they also hung in there when things got hard. Along the way they discovered what matters to them: everything from protesting contaminated water to championing inclusive books to the accessibility of girls' basketball shoes, and so much more.
Different goals, different stories, different personalities, all illustrating the multitude of ways to be confident in the world.
Packed with photos, graphic novel strips, and engaging interviews, Living the Confidence Code proves that no matter who you are, or how old you are, nothing is out of reach when you decide to try. Join this growing global community of powerful girls and imagine—what would you like to do, once you tap into your confidence? How will you write your story?
Living the Confidence Code: Real Girls. Real Stories. Real Confidence.
AUTHORS: Katty Kay, Claire Shipman, and JillEllyn Riley
PUBLISHER: HarperCollins
DATE: February 23, 2021
The newest book in the Confidence Code series is out today, and we couldn't be more excited! It's called Living the Confidence Code, and it's packed with stories celebrating real girls around the world who've used their confidence to help them pursue their passions and make their dreams come true. Through interviews, photos, and graphic novel strips, these girls share stories of their exciting wins and their biggest mistakes, showcasing all the different ways it's possible to own your confidence. They're total role models in every way!
We teamed up with HarperCollins for a Living the Confidence Code Giveaway to give one lucky winner a chance to win the entire Confidence Code series and some seriously awesome girl power goodies! Ready to enter? Grab your favorite adult and have them enter below for your chance to win!
Living the Confidence Code Giveaway: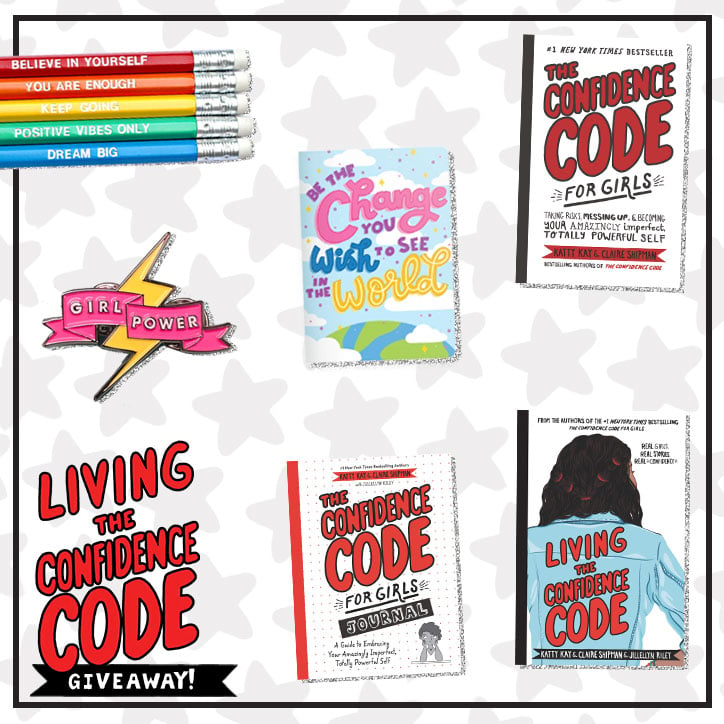 WHAT DO I WIN?:
ONE lucky winner will receive a Living the Confidence Code Prize Pack that includes:
– ONE (1) copy of Living the Confidence Code by Katty Kay, Claire Shipman, and JillEllyn Riley
– ONE (1) copy of The Confidence Code for Girls Journal by Katty Kay, Claire Shipman, and JillEllyn Riley
– ONE (1) copy of The Confidence Code for Girls by Katty Kay, Claire Shipman, and JillEllyn Riley
– ONE (1) Be the Change Mini Notebook from Ooly
– ONE (1) Girl Power Enamel Pin
– ONE (1) Positive Pencil Set
*Prizes provided by HarperCollins & YAYOMG!
HOW DO I ENTER?:
Grab a parent or guardian and have them fill out the form below by March 23, 2021 at 11:59pm ET.
Giveaway runs from 02/23/21 at 10:00 am ET through 03/23/21 at 11:59 pm. Open to US residents ONLY. Be sure to read the fully detailed rules HERE before entering.
THIS GIVEAWAY HAS ENDED AND THE WINNER HAS BEEN CONTACTED.
You must be 18 or older to enter. Please, only ONE entry per person. If selected as a winner, we will provide your parent/guardian with an affidavit to confirm that you are a valid winner who has permission to win. They will be REQUIRED to sign and return the affidavit to YAYOMG! to claim your prize. Prizes will not be mailed out without signed parental consent.
Living the Confidence Code is filled with over 30+ girls who've overcome bullying, took a stand against injustice, and started their own businesses, but which one would be your confidence icon? Take our quiz to find out!