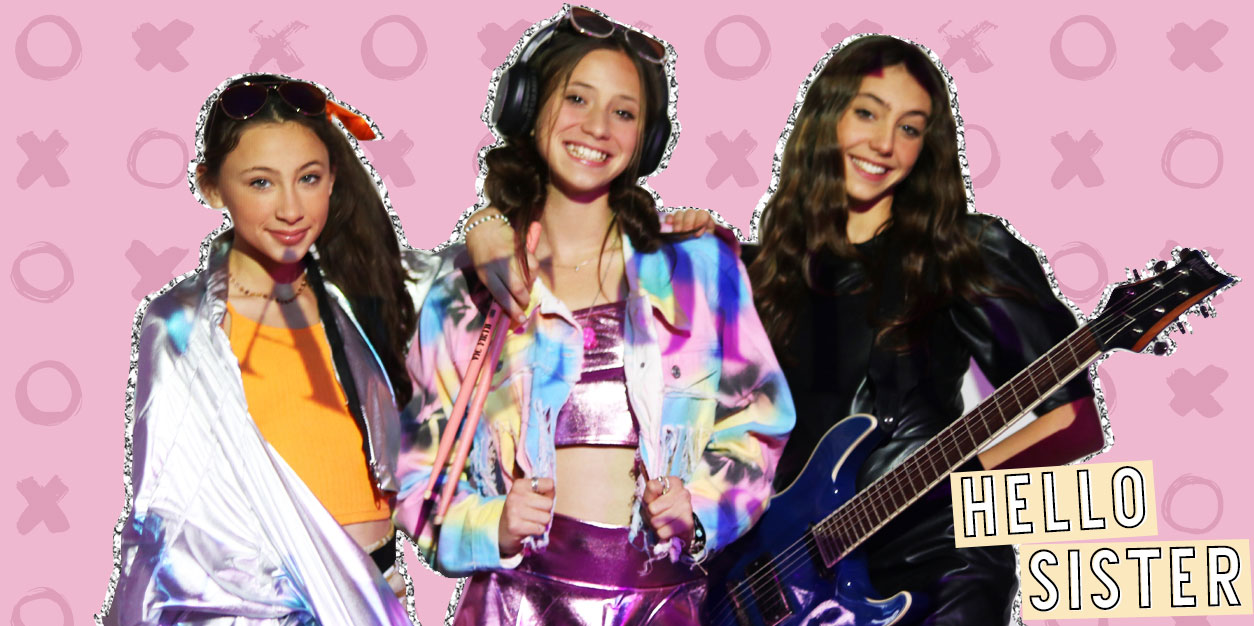 Hello Sister Dishes on Their Super Positive New Single, Wave of LOVE
Pop-rock trio Hello Sister are back and empowering their fans to ride a Wave of LOVE with a swoony new single just in time for Valentine's Day!
When we chatted with Gabrielle, Grace, and Scarlett last month, they told us that they were gearing up to release a new song every month in 2021, and Wave of LOVE is the first that fans will get to hear. The dance-worthy new single, originally written by their dad, is a celebration of love and positivity. In honor of the new song, they're encouraging fans to share a #waveofLOVE on social and keep the good vibes going.
We can't wait to hear all the new music Hello Sister will be sharing over the next few months, but in the meantime, we'll be blasting this uplifting new track every time we need a mood boost! Ready to listen? You can stream the song here!
We caught up with these musical sisters to get the deets on Wave of LOVE, their favorite love songs, and more! See what they had to say below.
Ride a Wave of LOVE with Hello Sister: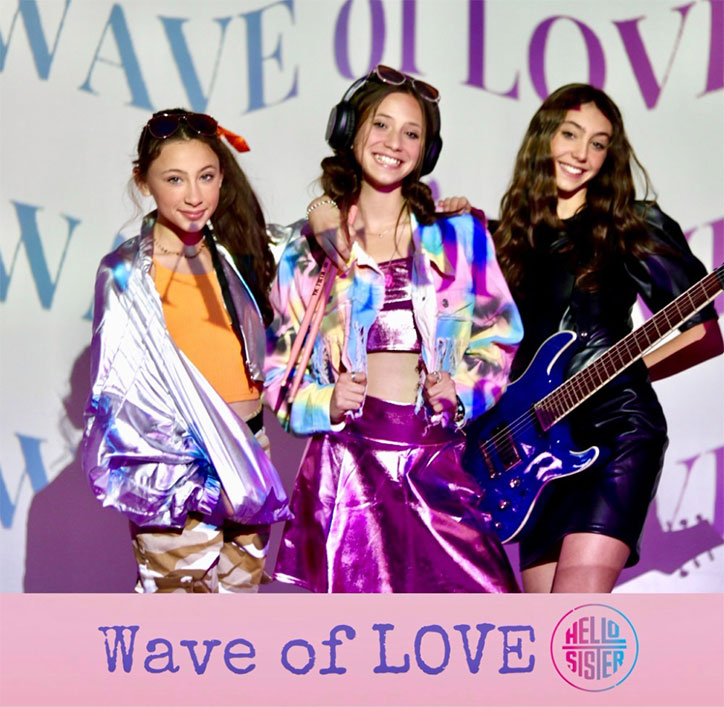 Your new song, Wave of LOVE, released today – just in time for Valentine's Day! Tell us a little bit about the song!

HELLO SISTER: We are so excited to release our new original song Wave of LOVE! This song is about faith and love and always trying to be positive. Right now, the world is hurting and we wanted to bring a "Wave of LOVE" to everyone who may be struggling. With our lyrics "one smile can change everything" and "let's ride this wave of love", we wanted to spread lots of happiness and fun!

We are so proud to have been able to remake and sing this song that was written by our Dad many years ago. Grab your dancing shoes, this one is going to stay on repeat! Let's keep this #waveofLOVE going! Please share and let us know WHAT is your wave of LOVE?
Do you have a favorite lyric from the track?

HELLO SISTER: Our favorite lyric is "one smile can change everything" because we really believe that this phrase can make a big difference!
Since we're talking love songs, what are some of your favs?

HELLO SISTER: Awe, fav love songs! Ours are:

Scarlett: Love Song by Sara Bareilles and Beautiful Crazy by Luke Combs

Gabriella: I Hate Love Songs by Kelsea Ballerini

Grace: Holy by Justin Bieber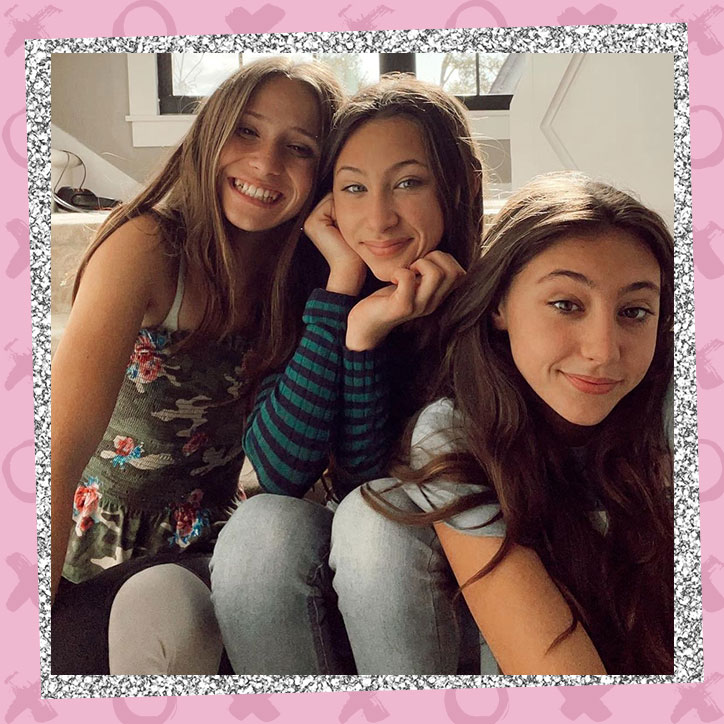 What's your process like for writing and recording a new song?

HELLO SISTER: Usually someone comes up with a catchy riff and that can happen anywhere, in the car or grocery store! Then we just sit around and Gabriella plays chords on the guitar and we play around with it!
Who would be your biggest dream music collab?

HELLO SISTER: Oh that is a hard one! Probably the Jonas Brothers, Dua Lipa, Thomas Rhett, and Taylor Swift!
What advice would you give to other girls out there interested in writing and playing music?

HELLO SISTER: Just go for it! Believe in yourself and never give up!
Love comes in many forms, including our love of all things NEW! Check out the latest edition of HEART EYES for a peek at all the things we think you'll be crushing on this month!