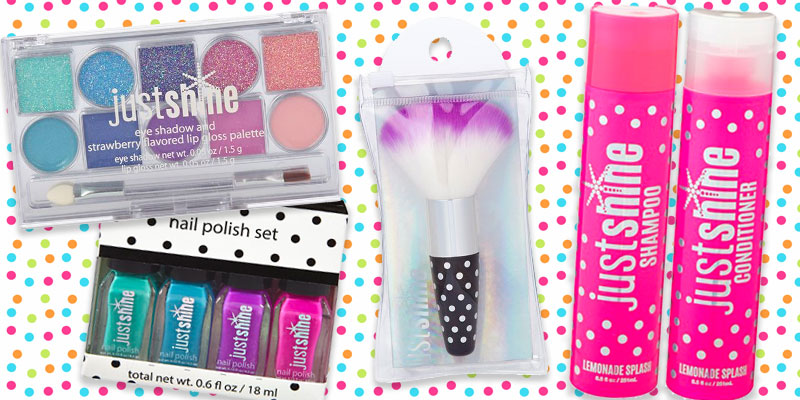 Justice's New "Just Shine" Beauty Collection Will Make You Sparkle and Shine!
Calling all beautiful girls! (PS: That's each and every one of you!) Your favorite clothing store, Justice, just launched a brand new line of makeup and beauty products called "Just Shine". The collection includes everything you need for your beauty routine, from shampoos & conditioners to blushes & bronzers, all perfectly crafted for the next generation of beauty vloggers, fashionistas, and girls who just want to add a little sparkle to their lives.
The Just Shine collection is filled with awesome products, but here's what we recommend based on your personality: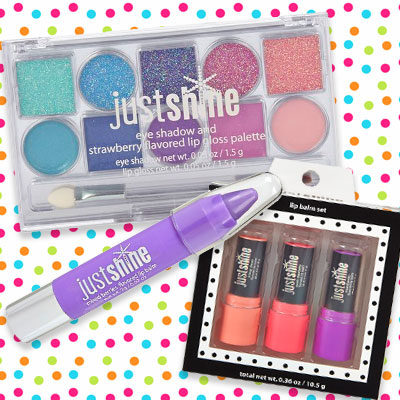 Colorful Cutie:
The Just Shine Eye & Lip Shadow Palette is perfect for girls who love color. If you're really into experimenting with bold colors, you'll love this palette. There's 5 great solid shades for your eyes and 5 matching glitter glosses for your lips. Match your look to your outfit or go crazy mixing and matching! Did we mention the lip glosses are strawberry flavored? Yum! There's also a TON of new single glosses and pencils for you to get your hands on.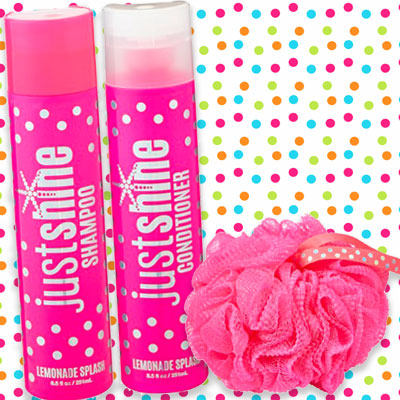 Low Key Babe:
Are you more of the natural type? Is #nomakeupmonday more of a lifestyle than a once a week occurrence? Justice has got you covered too. It's not just for the girly girls and the makeup lovers. There's also some great smelling shower products that you'll totally love. The Lemonade Splash scented Just Shine Shampoo and Conditioner that'll leave your hair feeling soft and shiny and smelling like an ice cold glass of lemonade on a Summer day. You might also like the ombre hair color sprays. They're easy to use, they're scented, and they wash out really easily so mom and dad won't go crazy.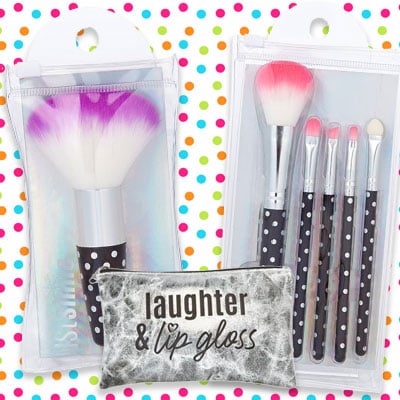 Makeup Expert:
Since you've probably already got an overflowing drawer full of eyeshadows, blushes, and everything in between, we think you'll love the Just Shine Brush Sets. There's a great large brush that's perfect for applying blushes and bronzers and also a 5 piece set that includes a variety of brushes and applicators. You can never have too many brushes and tools, especially when they've got such cute polkadot handles. We're also loving the new makeup bags, perfect for storing those brushes when you're done.

Nail Art Crazy:
Can a girl really ever have enough nail polish? We think not. The Just Shine nail polishes come in a variety of totally amazing colors. Whether you're using them to create amazing nail art or just to paint your fingers and toes, we think you're going to love them. There's a few 4 piece sets, ranging from neon colors to pastels as well as press-on nails in a variety of patterns that are perfect for Spring and Summer.