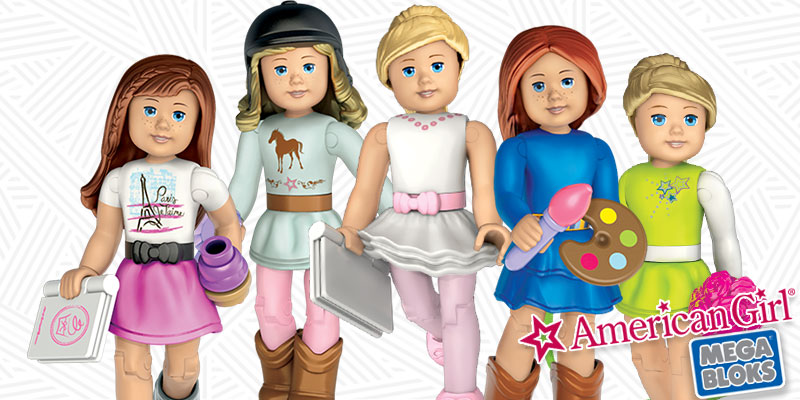 American Girl Mega Bloks
You guys. Mattel just came out with a line of American Girl Mega Bloks and we're kind of flipping out a little. They're the perfect way to bring the American Girl stories to life (and the perfect way to get your hands on your favorite character without having to drop $100+ bucks on a doll!) by building, creating, and exploring the world of each of the girls.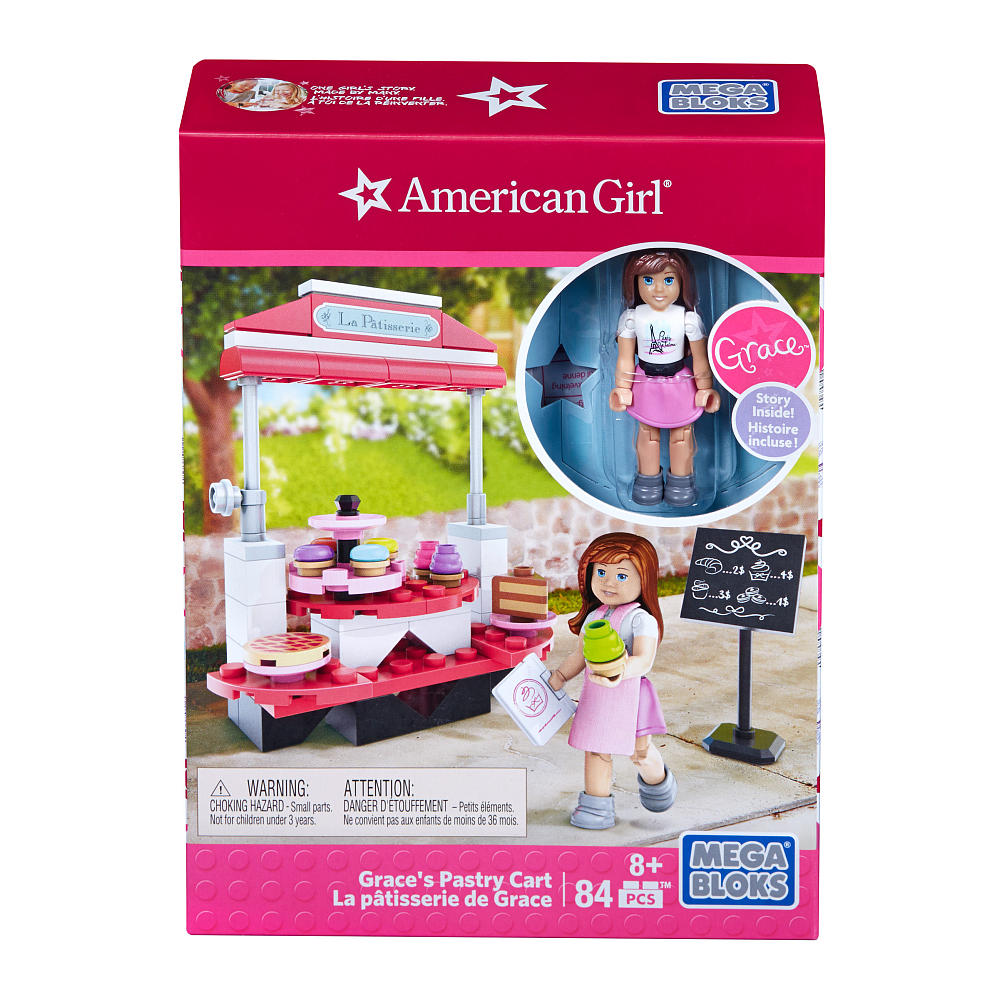 Right now there's sets for Isabelle, Nicki, Grace, Saige, and McKenna, all of which are previous "Girl of the Year" dolls. The "Girl of the Year" line features a new character each year, set in the modern day world, each with a different passion and story. They're the perfect match for a line of of Mega Bloks, because there's something for everyone. If you're the artsy type, you'll love putting together Saige's art studio and exploring her life of painting horses. If you're more into dancing, you can create the perfect ballet studio for Isabelle to put on her award winning ballet recital.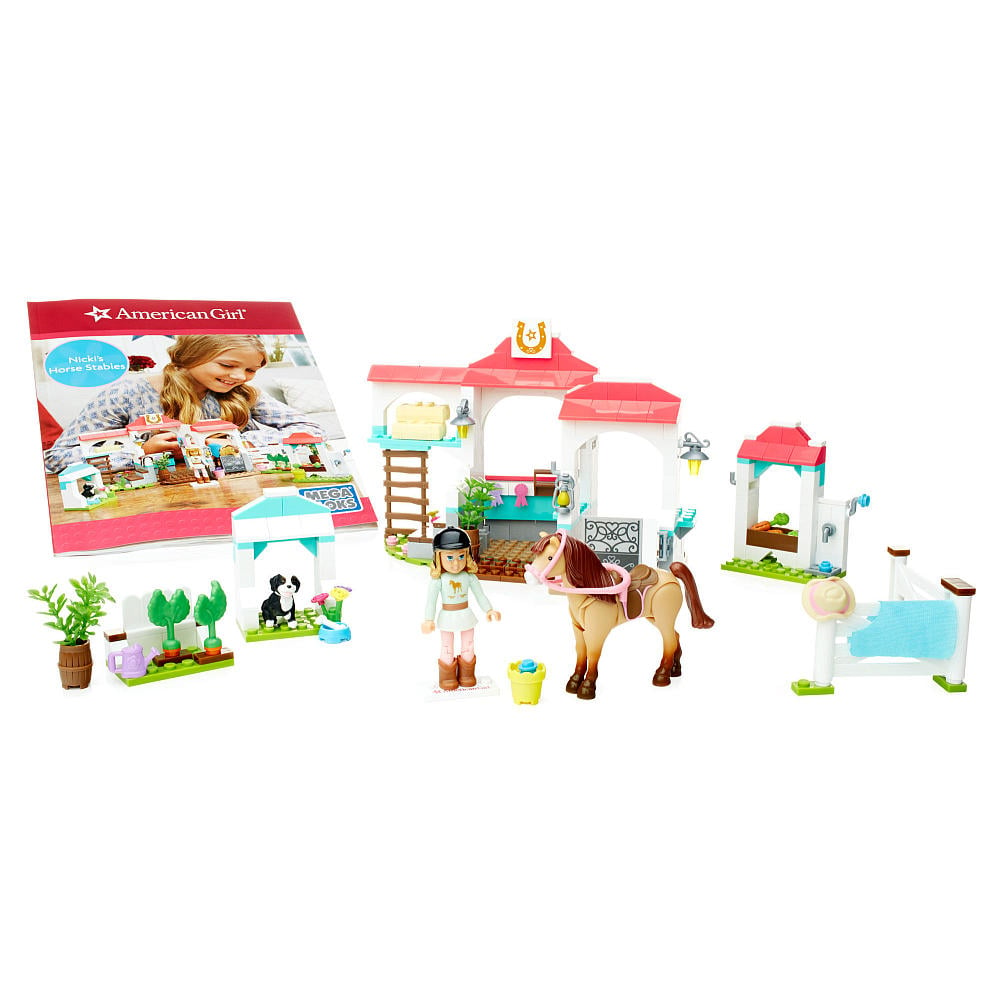 The bricks are all made up of pretty pastel colors that you can't find in other Mega Bloks kits, so when you're done play within the world of American Girl, you can use them to build anything else you can dream up. In addition to the pastel bricks, each kit also has moving parts and a storybook filled with info on each girl, as well as how to build the kit.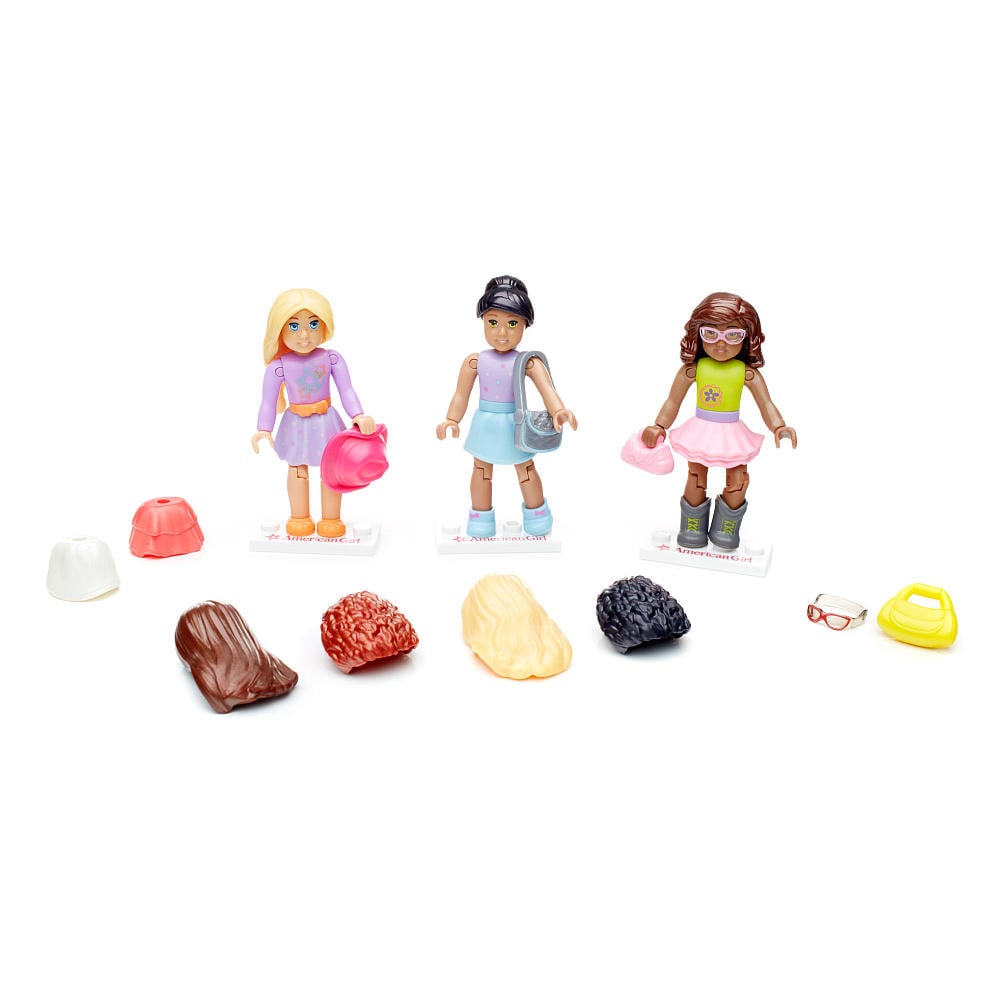 In addition to the larger kits, there's also of smaller kits containing fashion accessories and more hairstyles, as well as kits of additional mini figures that aren't themed to a particular character so that you can bring even more life into your creations, stories, and adventures. All of the mini figures are totally customizable, letting you swap out their out hair, tops, bottoms, shoes, and accessories for maximum customizability!
Right now these American Girl Mega Bloks sets are only available at Toys 'R Us, but starting July 1st, they'll be hitting even more stores. (And hopefully there will be even more new kits, including the latest GOTY, Lea Clark!) The kits range from $3.99 for a the mini figures, $29.99 for the smaller sets, and up to $69.99 for the larger sets.