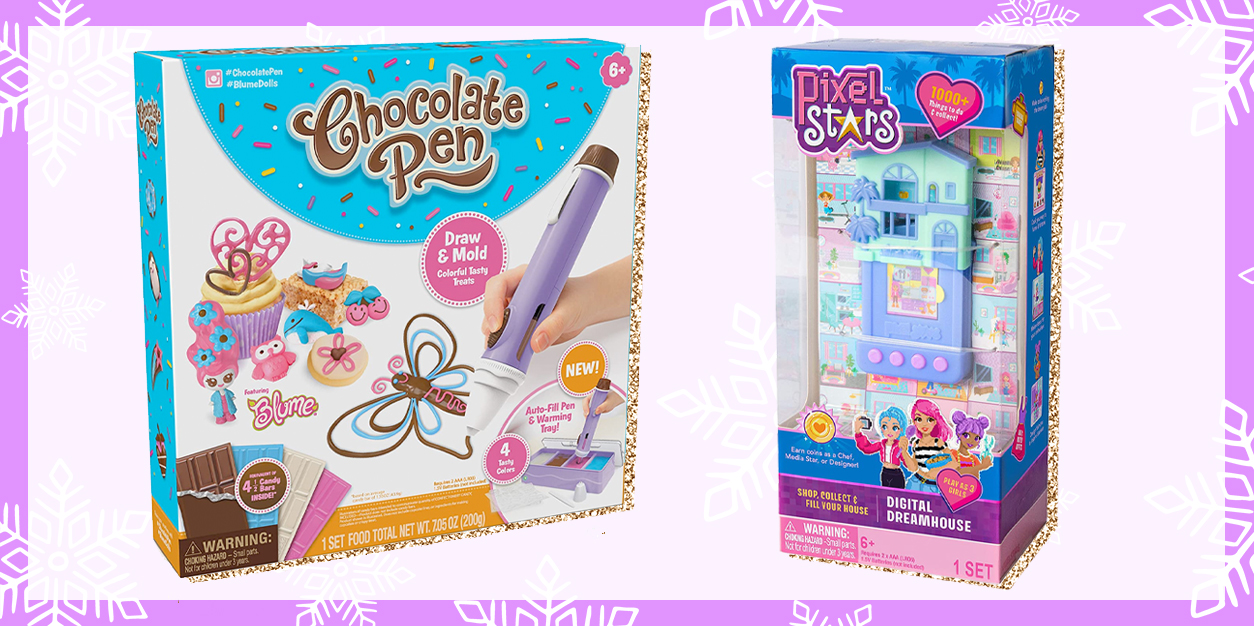 Holly Jolly Giveaway: Skyrocket Toy Stash
NOTE: The items in our Skyrocket Prize Pack Giveaway were provided by the brand for the purposes of our Holly Jolly Giveaways. No money was exchanged, and all opinions are our own. We reached out to these brands for this giveaway series because they create products we love.
It's the final week of our Holly Jolly Giveaway event, but that doesn't mean that we're slowing down. In fact, things are about to get even more exciting because this week features THREE days of double giveaways!
Whether you're struggling with quarantine boredom or you're just ready to pack it in for a chilly winter, this prize pack from our friends at Skyrocket is the perfect companion! Here's what you'll win: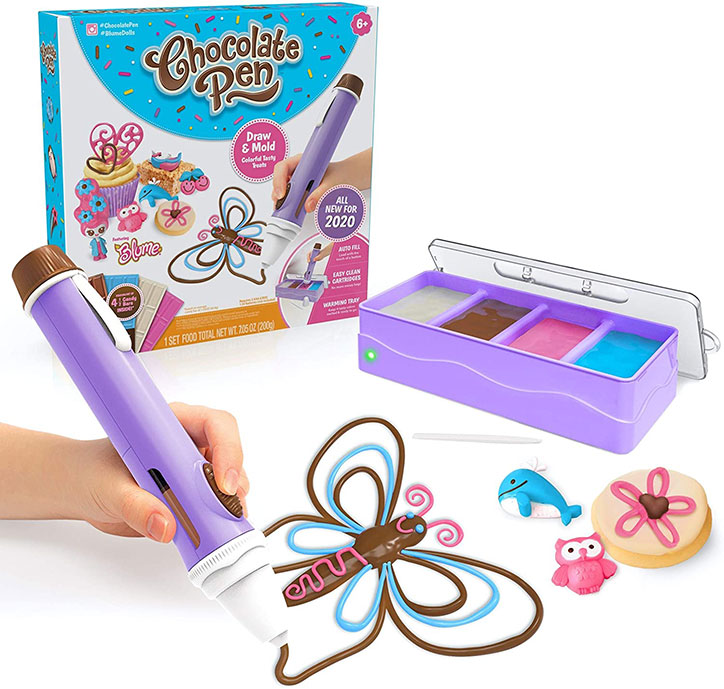 Chocolate Pen:
Create in delicious style and make wow-worthy designs out of chocolate with the Chocolate Pen. We're obsessed with the Chocolate Pen, and we have a feeling you're about to be too!
Draw decorative hearts and butterflies to top your cupcakes, use the included molds to make hearts and rainbows, or write words using colorful chocolate. The warming tray keeps all of your chocolate melted and at the ready, and the pen is super easy to use to add a chocolate-y touch to any dessert creation. It's easy enough for any level chef to use, but more experienced bakers will love experimenting with one of a kind designs!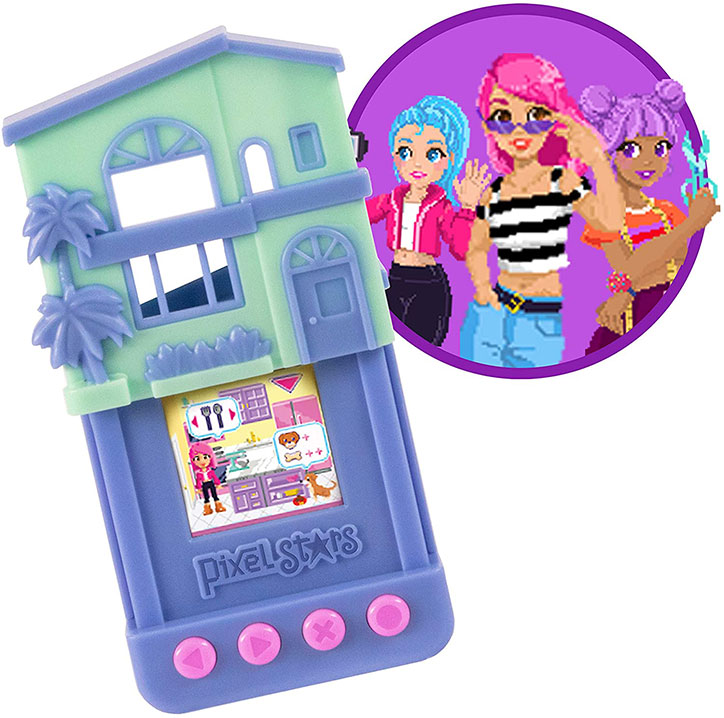 Pixel Stars Dreamhouse:
Have you ever dreamed of becoming a celebrity chef, fashion designer, or social media influencer? Your dreams are about to come true!
With the Pixel Stars Dreamhouse, you can make your biggest dreams a reality all within this adorable digital dollhouse.
Choose your character and then step into your new reality where you can adopt a pet, customize your style, decorate rooms, and compete in minigames. As you play, you'll need to balance your character's stats to keep them fed and happy, and you'll also earn coins that allow you to purchase new stuff for your house and shop new looks so you can rock a different outfit everyday!
Pixel Stars Dreamhouse is so much more than a virtual pet – it's a total virtual life! With over 32 rooms to build, 450+ digital items to collect, 800+ outfit combos, and 1000+ things to do, you're totally in charge. Ready for something new? Switch to a new character to create an entirely new world!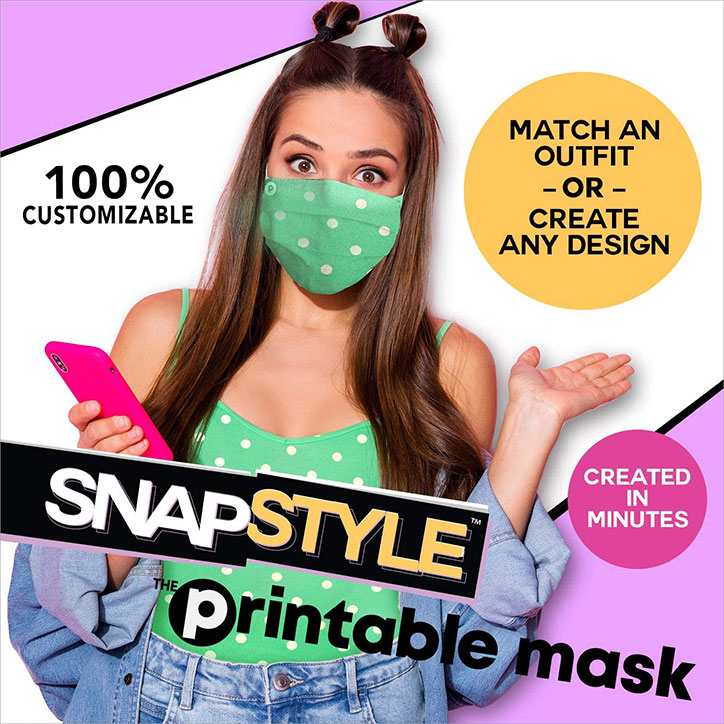 SnapStyle Printable Masks:
Masks are here to stay, so why not rock one that expresses your personality or matches your personal style?
With SnapStyle, you can design and print your own masks at home using the Mask Creator app. Unleash your inner artist and print your own dazzling creations on your masks or use your favorite sports team logo to show off your team pride. You can even print photos from your phone onto the fabric, so you can wear your favorite memories. Everything you need to create your own cotton masks is included in the box, and if you win our prize pack, you'll receive a 4-pack!
Ready to enter? Grab your favorite adult fill out the form below for your chance to WIN!
Skyrocket Giveaway: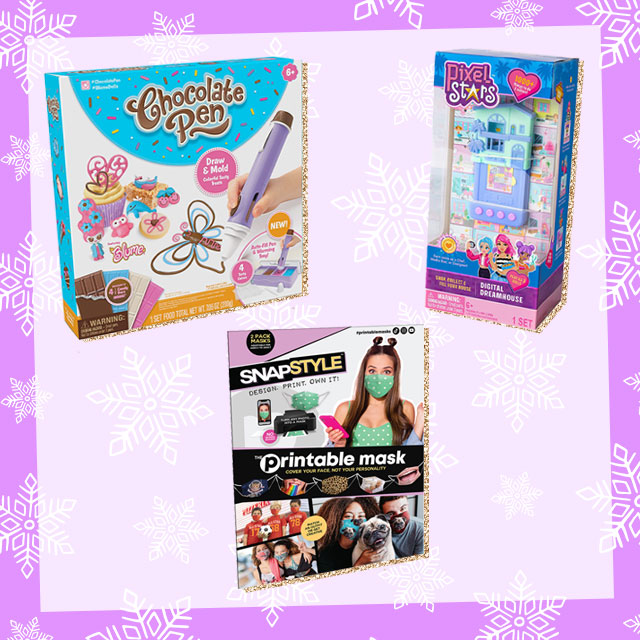 WHAT DO I WIN?:
ONE lucky winner will receive a Skyrocket Prize Pack that includes:
– ONE (1) Chocolate Pen
– ONE (1) Pixel Stars Dreamhouse
– ONE (1) pack of SnapStyle Printable Masks (4-Pack)
*Prizes generously provided by Skyrocket LLC
HOW DO I ENTER?:
Grab a parent or guardian and have them fill out the form below by December 07, 2020 at 11:59pm ET.
Giveaway runs from 11/30/20 at 12:00 pm ET through 12/07/20 at 11:59 pm. Open to US residents ONLY. Be sure to read the fully detailed rules HERE before entering.
THIS GIVEAWAY HAS ENDED AND THE WINNER HAS BEEN CONTACTED.
You must be 18 or older to enter. Please, only ONE entry per person. If selected as a winner, we will provide your parent/guardian with an affidavit to confirm that you are a valid winner who has permission to win. They will be REQUIRED to sign and return the affidavit to YAYOMG! to claim your prize. Prizes will not be mailed out without signed parental consent.
Need more holiday cheer (and free stuff!) in your life? Keep an eye on this link now through December 4th so you don't miss a single one of our Holly Jolly Giveaways!