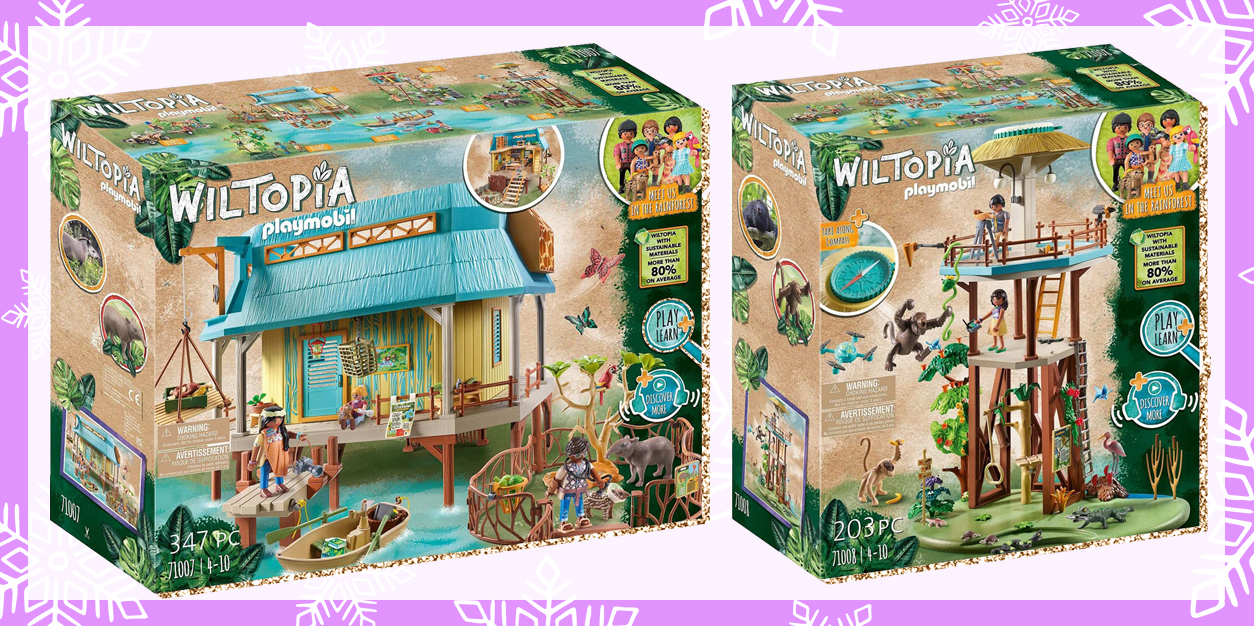 Holly Jolly Giveaway: PLAYMOBIL Wiltopia Animal Care Collection
NOTE: The items in our PLAYMOBIL Wiltopia Animal Care Collection Giveaway were provided by the brand for the purposes of our Holly Jolly Giveaways. No money was exchanged, and all opinions are our own. We reached out to these brands for this giveaway because they create products we love.
Environmental crusaders and animal lovers, prepare to go WILD for our next Holly Jolly Giveaway!
Inspired by wildlife, nature, and discovery, PLAYMOBIL's Wiltopia line is all about embracing your inner explorer and connecting with the world around you. These sets will take you to the rainforest to care for animals, learn about their habitats, and get in touch with the wonders of nature.
The best part? These eco-friendly sets are made from 80% sustainable materials, which means you can feel good about your impact on the planet while you play. There's also a Wiltopia AR app you can use to scan the special cards included in each set to learn more about the animals and snap selfies with them.
We teamed up with our friends at PLAYMOBIL to make your wildest dreams come true by giving ONE lucky winner a chance to WIN a Wiltopia Prize Pack featuring TWO amazing Wiltopia sets! Keep reading to find out more about the Animal Care Clinic and Research Tower sets, and when you're ready to enter, grab your favorite adult and have them fill out the form below for your chance to WIN!
PLAYMOBIL Wiltopia Sets You'll Go WILD For: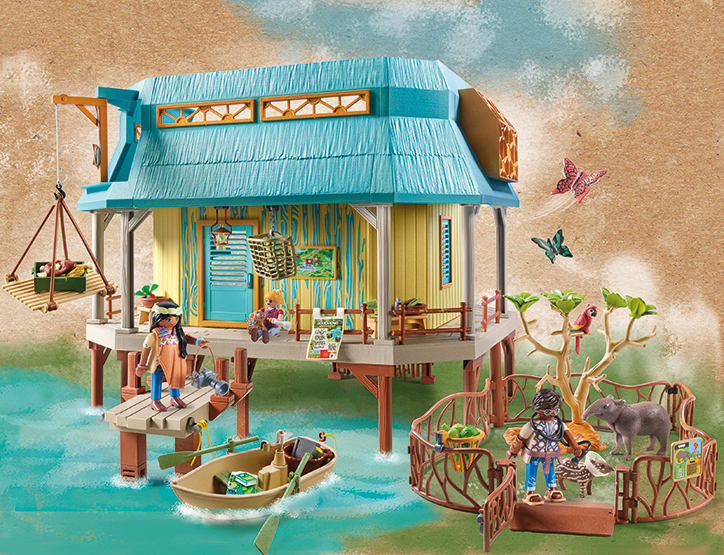 Wiltopia Animal Care Station:
If you've ever dreamed of being a vet, you'll love treating the animals of the rainforest in the Animal Clinic. The veterinary area is stocked with everything from an x-ray machine to surgical tools, so you can provide exceptional care to all the amazing wildlife in the area.
So you can continue your studies, there is also a research lab and a rowboat, so you can explore the jungle searching for animals in need of help and learn new techniques and treatments.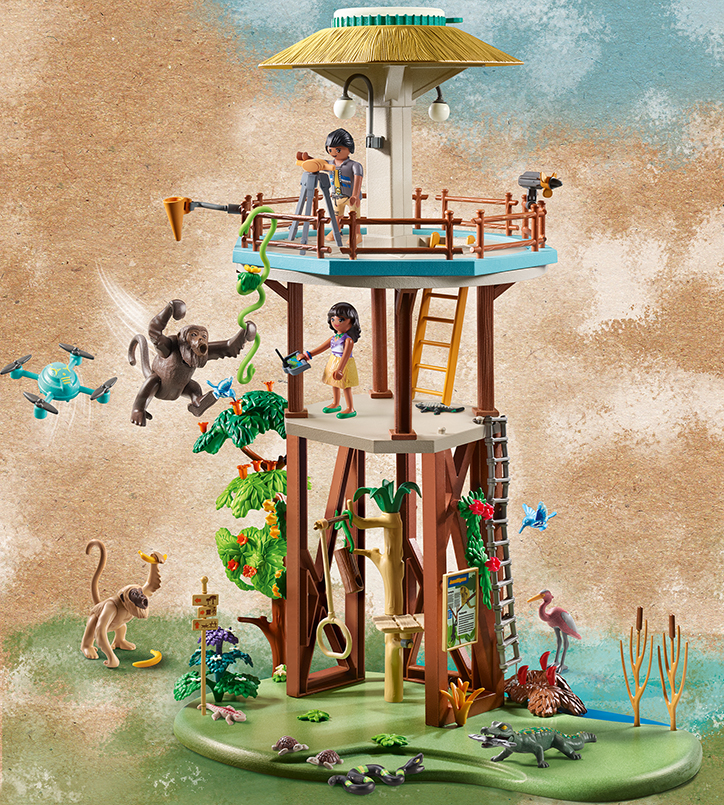 Wiltopia Research Tower with Compass:
If you're looking for unbeatable views of the jungle, the Research Tower is the place to be. Climb the rope ladder to the rotating platform for sky-high sightseeing of all the wildlife nearby, like herons, hummingbirds, and turtles!
The tower is also a shelter for howler monkeys that live nearby, so you'll get an up-close view as they climb, play, and eat bananas. This set also includes a functional compass so you can map out your next hike as you play and in real life!
PLAYMOBIL Wiltopia Animal Care Collection Giveaway: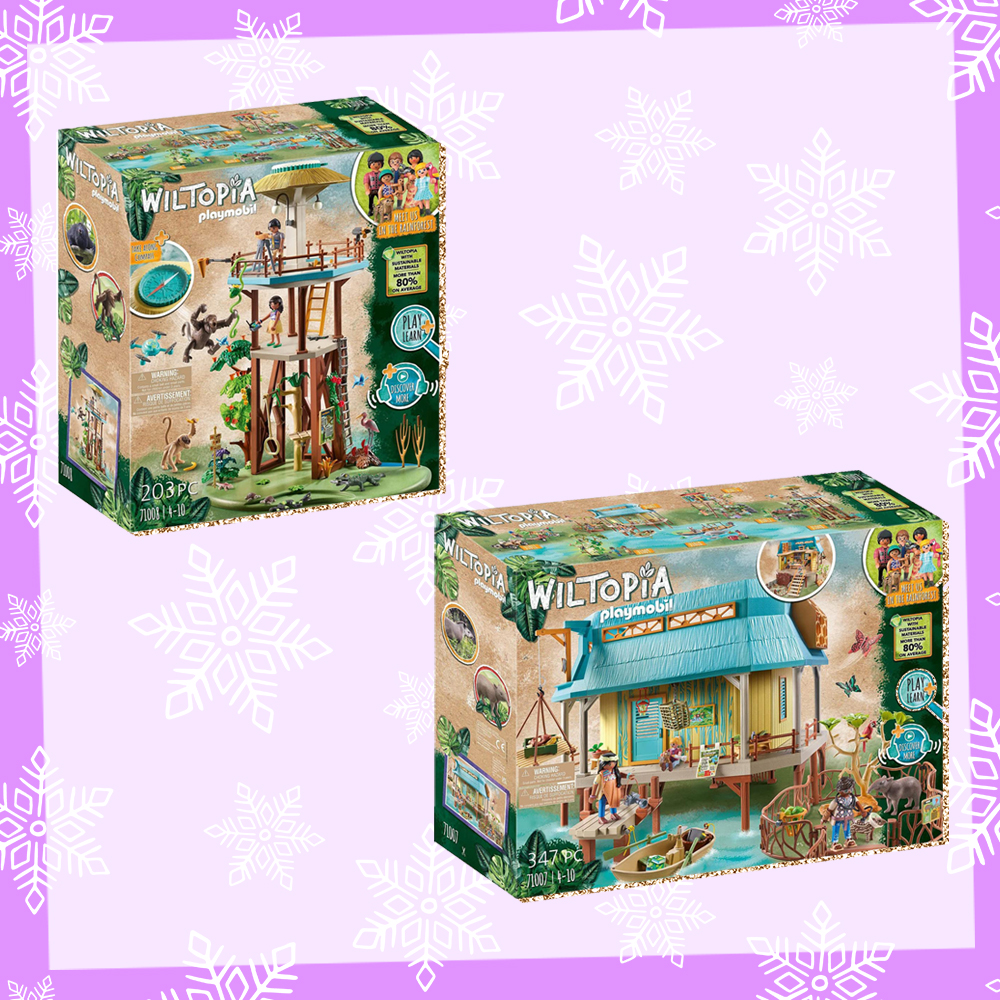 WHAT DO I WIN?:
ONE (1) lucky winner will receive a PLAYMOBIL Wiltopia Animal Care Collection that includes:
– ONE (1) PLAYMOBIL Wiltopia Animal Care Station
– ONE (1) PLAYMOBIL Wiltopia Research Tower with Compass
*Prizes generously provided by PLAYMOBIL.
HOW DO I ENTER?:
Grab a parent or guardian and have them fill out the form below by December 2, 2022 at 11:59pm ET.
Giveaway runs from 11/18/22 at 12:00 pm ET through 12/02/22 at 11:59 pm. Open to US residents ONLY. Be sure to read the fully detailed rules HERE before entering.
THIS GIVEAWAY HAS ENDED AND THE WINNER HAS BEEN CONTACTED.
You must be 18 or older to enter. Please, only ONE entry per person. If selected as a winner, we will provide your parent/guardian with an affidavit to confirm that you are a valid winner who has permission to win. They will be REQUIRED to sign and return the affidavit to YAYOMG! to claim your prize. Prizes will not be mailed out without signed parental consent.
MORE HOLLY JOLLYS:
❄️DREAM BIG: This inspiring book collection from Rebel Girls is filled with major girl power inspo!
?LEARN IT ALL: Stay warm this winter as you learn about the amazing world we live in with this book bundle from National Geographic Kids!
❄️CLEVER CURIOSITY: Satisfy your curiosity about everything from chess to earth science! Enter to WIN this book haul from Workman Publishing!