Holly Jolly Giveaway: Hairdorables Haul
NOTE: The items in our Hairdorables Prize Pack Giveaway were provided by Just Play for the purposes of our Holly Jolly Giveaways. No money was exchanged, and all opinions are our own. We reached out to these brands for this giveaway series because they create products we love.
Big Hair, Don't Care! The Hairdorables are here to help get you in the holiday spirit!
This stylish girl squad is all about embracing the things that make them unique and inspiring girls all around the world to do the same. Through their wild hairstyles, striking fashion choices, and iconic personalities, the Hairdorables pack a punch of girl power and colorful fun!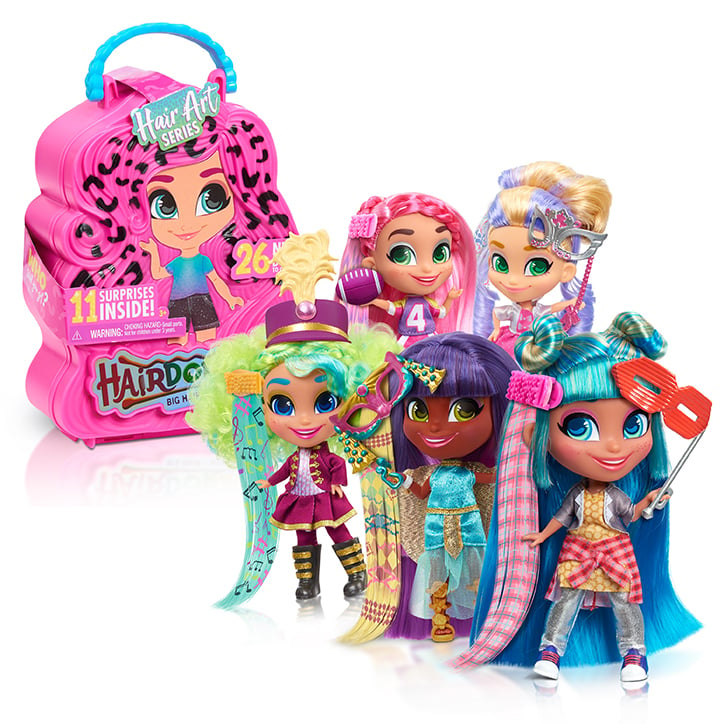 That's why we teamed up with Just Play to bring you a prize pack featuring some of our Hairdorables favs that will inspire you to shine bright! The Hair Art series is all about school spirit, marvelous masquerade looks, expressing yourself through and colorful clip-ins. Mix and match the patterned hair strands to switch up their styles or rock them in your own hair to bring serious flair to any outfit. You won't know which doll you'll get until you open up the adorable collector's case, so there's always an exciting surprise to discover!
We're also obsessed with the Hairdorables Loves collection! Inspired by their favorite things, like Hello Kitty and Minions, these super cute dolls are honorary members of the Hairdorables squad. Our prize pack includes collectible dolls inspired by JoJo Siwa's D.R.E.A.M. Tour and Poppy from Trolls World Tour! JoJo and Poppy are total forces of nature, never afraid to take risks and show the world who they truly are. They throw confidence like confetti and inspire girl power everywhere they go – just like the Hairdorables!
Ready to enter? Grab your favorite adult and have them fill out the form below!
Hairdorables Giveaway: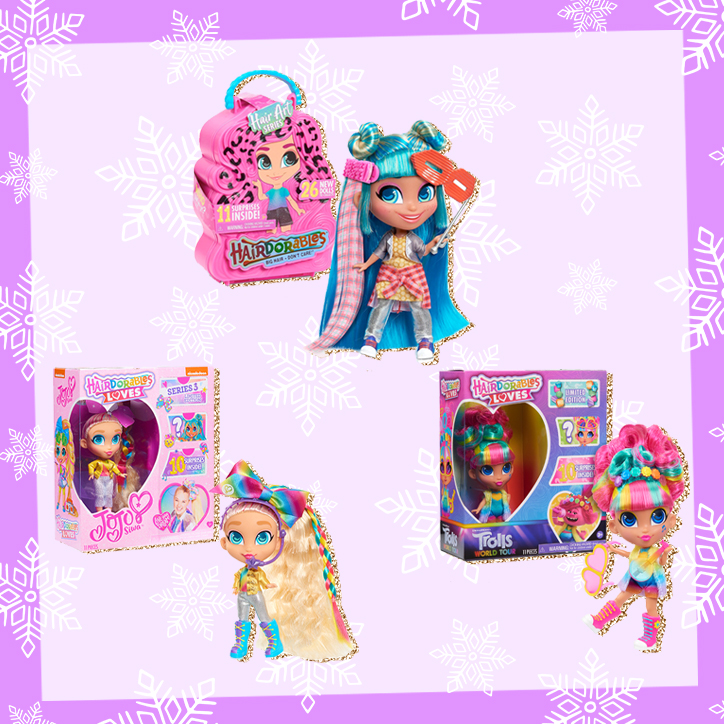 WHAT DO I WIN?:
ONE lucky winner will receive a Hairdorables Prize Pack that includes:
– ONE (1) Hairdorables Loves: JoJo Siwa (Series 3)
– ONE (1) Haridorables Loves: Trolls World Tour
– TWO (2) Hairdorables: Hair Art Series**
*Prizes generously provided by Just Play
**The Hair Art series comes blind-boxed, so we cannot guarantee which one you will receive!
HOW DO I ENTER?:
Grab a parent or guardian and have them fill out the form below by December 01, 2020 at 11:59pm ET.
Giveaway runs from 11/24/20 at 12:00 pm ET through 12/01/20 at 11:59 pm. Open to US residents ONLY. Be sure to read the fully detailed rules HERE before entering.
THIS GIVEAWAY HAS ENDED AND THE WINNER HAS BEEN CONTACTED.
You must be 18 or older to enter. Please, only ONE entry per person. If selected as a winner, we will provide your parent/guardian with an affidavit to confirm that you are a valid winner who has permission to win. They will be REQUIRED to sign and return the affidavit to YAYOMG! to claim your prize. Prizes will not be mailed out without signed parental consent.
Need more holiday cheer (and free stuff!) in your life? Keep an eye on this link now through December 4th so you don't miss a single one of our Holly Jolly Giveaways!