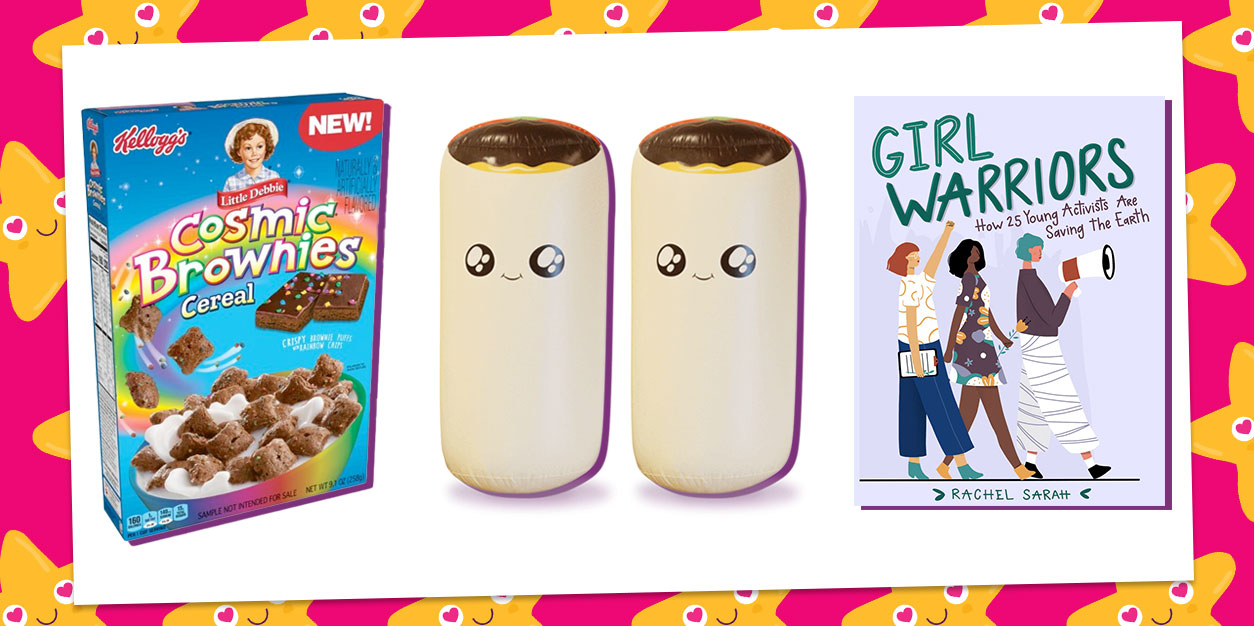 HEART EYES: Climate Crusaders, Cosmic Brownies, and Fun Fidgets
HEART EYES is a monthly series on YAYOMG! where we keep you in the know about all the best new stuff that will have you twinning with your favorite emoji.?
*NOTE: Our HEART EYES roundup is hand-curated by the YAYOMG! Team. Some of our picks are items that we have received for free for review. Our recommendations are based on items we loved and think our readers will love. We do not use affiliate links.
If you've been eagerly awaiting the next edition of HEART EYES so you can snag all the newest stuff – the wait is finally over!
With school coming to an end and summer rolling in, we know you're likely looking for lots of ways to forget all about teachers and tests and have some serious FUN during your time off. That's why we loaded this list with lots of brand new ways for you to shake off that school year stress, head outside for some backyard fun, and enjoy the total freedom of summer break.
Our favs this month include an oversized version of Throw Throw Burrito, which will have you flinging burritos at your family, OMG Pop Fidgety – the stylish fidgets that have taken TikTok by storm, and Cosmic Brownie Cereal – because what screams summer vacation louder than having chocolate for breakfast?!
From a book about the empowering girls working to save the planet to the Rugrats revival, here are the 16 swoon-worthy things we think will give you HEART EYES this month!
HEART EYES – May 2021: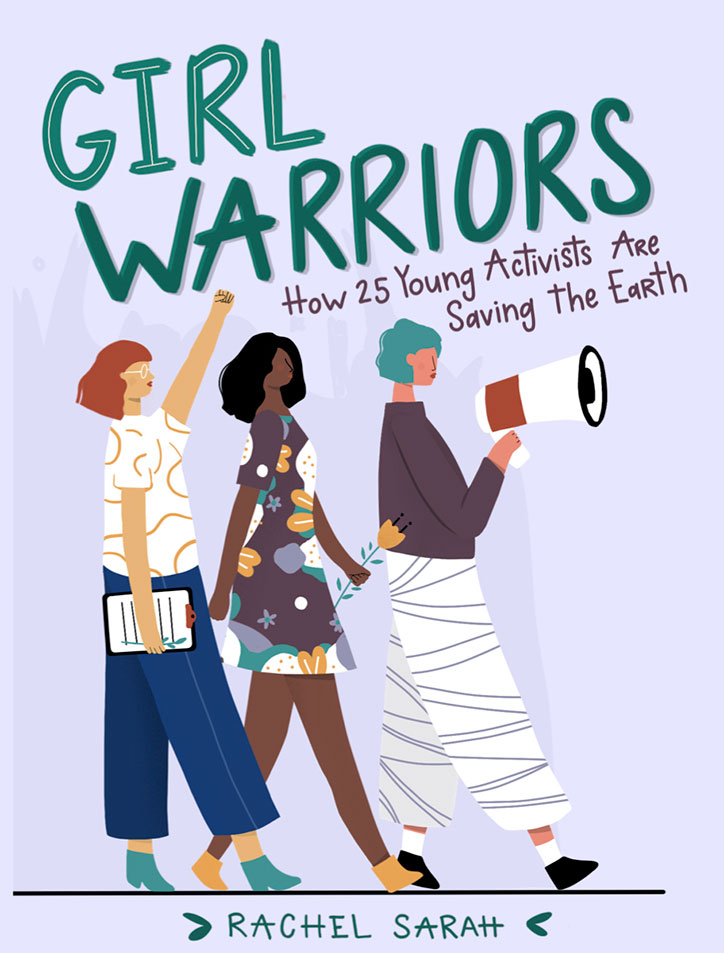 Girl Warriors: How 25 Young Activists Are Saving the Earth by Rachel Sarah:
Girl Warriors spotlights 25 incredible changemakers under the age of 25 who are shouting from the rooftops about the urgency of the climate crisis. From forming non-profits to leading climate strikes, these 25 fearless girls from all over the world are standing up to demand change and challenge the status quo when it comes to saving the planet.
It's a seriously inspiring read that will leave you empowered and ready to make waves within your own community. Whether you're interested in ways you can make a difference or just love collected stories about brilliant women, this girl-power-fueled read is sure to give you hope and ignite your inner activist!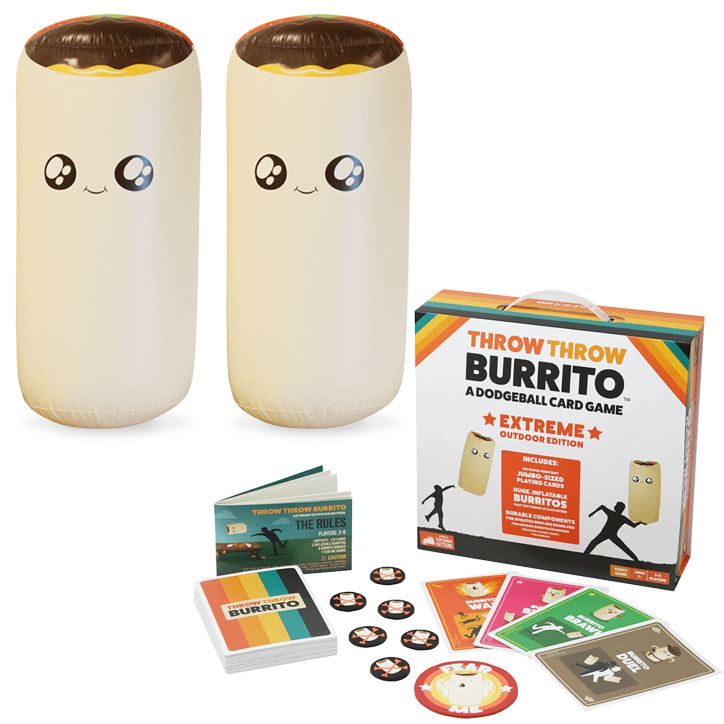 Throw Throw Burrito: Extreme Outdoor Edition from Exploding Kittens:
What could be better than hurling burritos at your besties? Hurling massive inflatable burritos instead!
In this extreme edition of the hit dodgeball-inspired party game, Throw Throw Burrito is heading outdoors for even more fun! The burritos aren't the only oversized item in the box – the cards also got a hilariously large glow-up, making this edition of the game the best one yet!
Haven't played Throw Throw Burrito before and are sitting there wondering why we're so excited about tossing burritos around? Here's the deets: Each player collects cards, trying to make matches faster than their opponents to earn points. Have a burrito card? Play it to start an all-out burrito flinging war – but be sure to dodge any coming your way!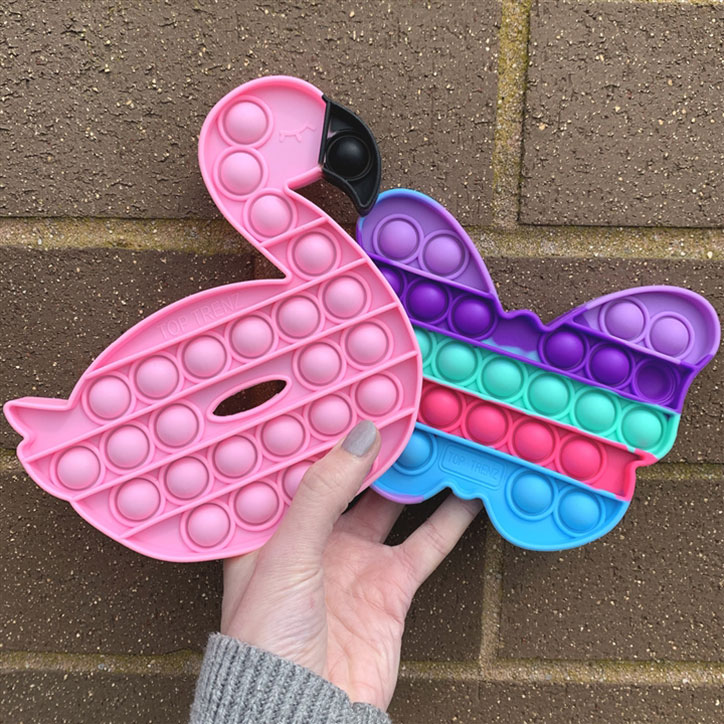 OMG Pop Fidgety from TopTrenz:
We've been seeing these bubble popping fidgets taking over TikTok, and it's safe to say we're completely obsessed!
These satisfying pop toys may seem simple, and that's because they are! They take the concept of popping bubble wrap to the next level by making them super soft and ultra collectible. Plus, that soft popping sound is ASMR gold!
OMG! Pop Fidgety fidgets are perfect stress-relievers, and they come in a ton of vibrant colors and super cute shapes, including minis, keychains, and there are even some stickers hitting shelves just in time to accessorize all your back to school accessories!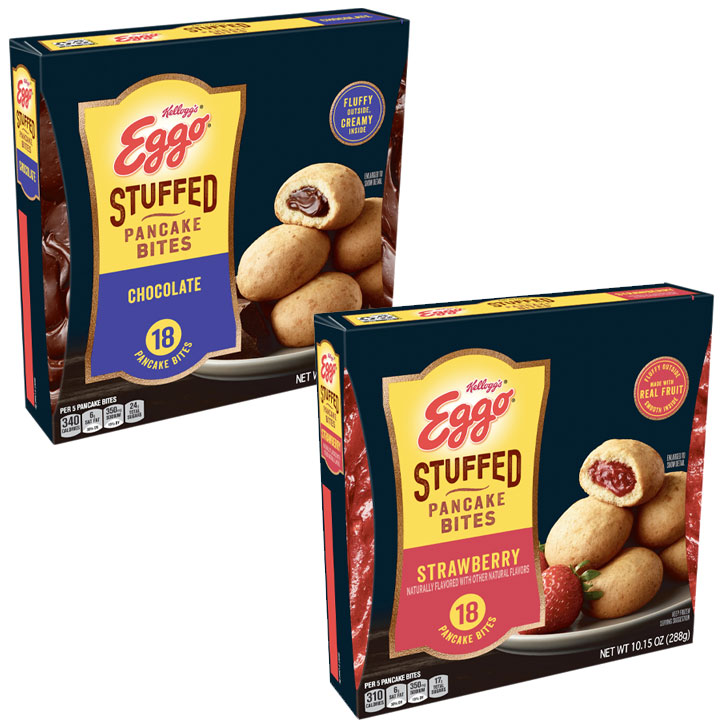 Eggo Stuffed Pancake Bites from Kellogg's:
Step up your breakfast game with these seriously amazing Eggo Stuffed Pancake Bites!
We're always here for new Eggo innovations, but these might just be their most genius creation yet. Each irresistible fluffy pancake is stuffed with creamy chocolate or real strawberry filling and is perfect for an on-the-go breakfast when you're late to class or as a late-night snack.
They're tasty on their own, but we love dunking them in syrup or melted chocolate to transform them into a next-level treat!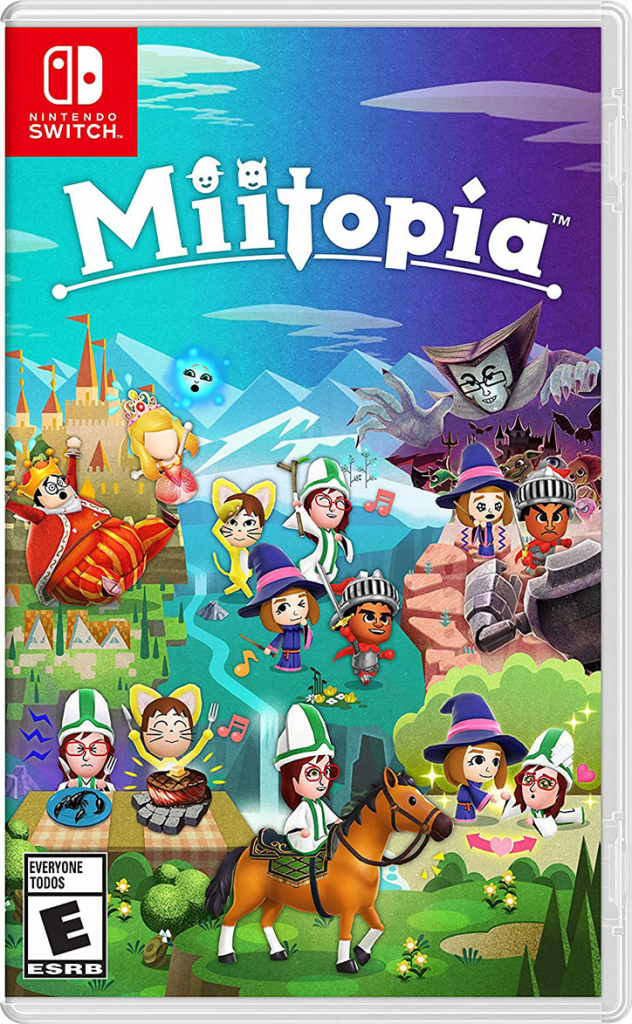 If you've never played Miitopia, you're totally missing out! This hilarious comedy-fueled RPG adventure will have you LOL-ing through quest after quest as you take down the face-stealing Dark Lord.
Originally for the 3DS, a remastered version of Miitopia just launched on Nintendo Switch. This isn't your ordinary RPG, though – it's super silly and weird, putting the story in your hands. You can cast literally any Mii as teammates, villains, and other characters you'll encounter on your adventure and customize everything from makeup to wigs. Want to cast your grandma as a Mage and an Olivia Rodrigo lookalike as a Chef and then battle your way through epic quests and quizzes? Miitopia is absolutely the game for you!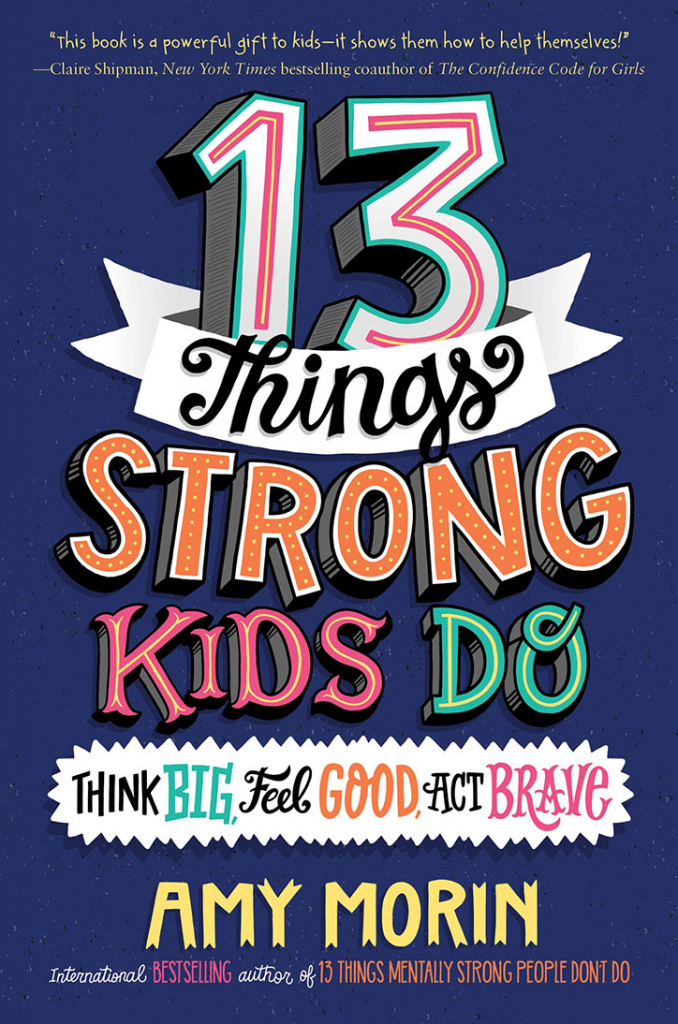 13 Things Strong Kids Do: Think Big, Feel Good, Act Brave by Amy Morin:
Have you ever felt a little insecure or out of place? Like your life would be better if you could just find your people or be as perfect as the posts you see on social media? Have you ever smiled so bright in a selfie even though you felt like your life was falling apart or felt stuck in a bad mood you couldn't shake? If so, you're not alone, and this essential new read is here to empower you and give you the tools you need to help train your mind to be more optimistic, strong, and confident!
Let's face it – being a kid isn't easy, and things got even tougher during the pandemic, and we could all use a little help adjusting as things get back to normal. Filled with helpful tips, interactive activities, and fun illustrations, 13 Things Strong Kids Do is a must-read for tweens looking to grow, improve their mental strength, and overcome life's toughest challenges.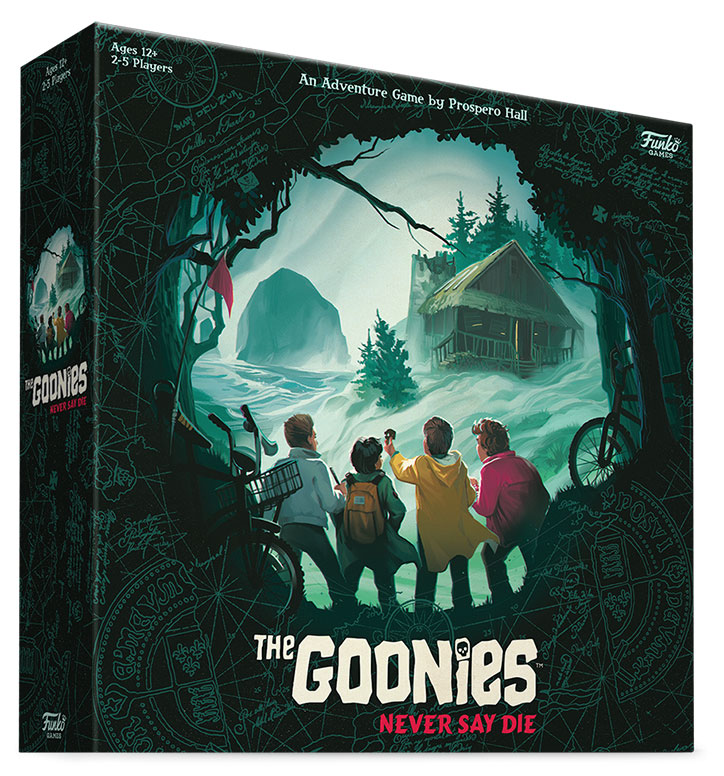 The Goonies: Never Say Die Game from Funko Games:
HEY YOU GUYS! If you can't get enough of the nostalgic vibes and thrilling adventures that Stranger Things brings, then we think you'll LOVE this new Goonies-inspired strategy game from our friends at Funko!
Just like the iconic '80s flick, The Goonies: Never Say Die brings the thrills, the danger, and of course – treasure! From the amazing artwork on the board to the tattered treasure map and the awesome sculpted miniature pieces of the beloved Goonies squad, this exciting adventure game will immerse you in the story as you face off against the Goondocks Master, solve cryptic puzzles, and hopefully discover the long lost fortune that once belonged to the legendary pirate, One-Eyed Willie.
We suggest turning it into a double feature at your next sleepover – make some popcorn and cozy up with The Goonies movie, and then play through an exciting adventure of your own!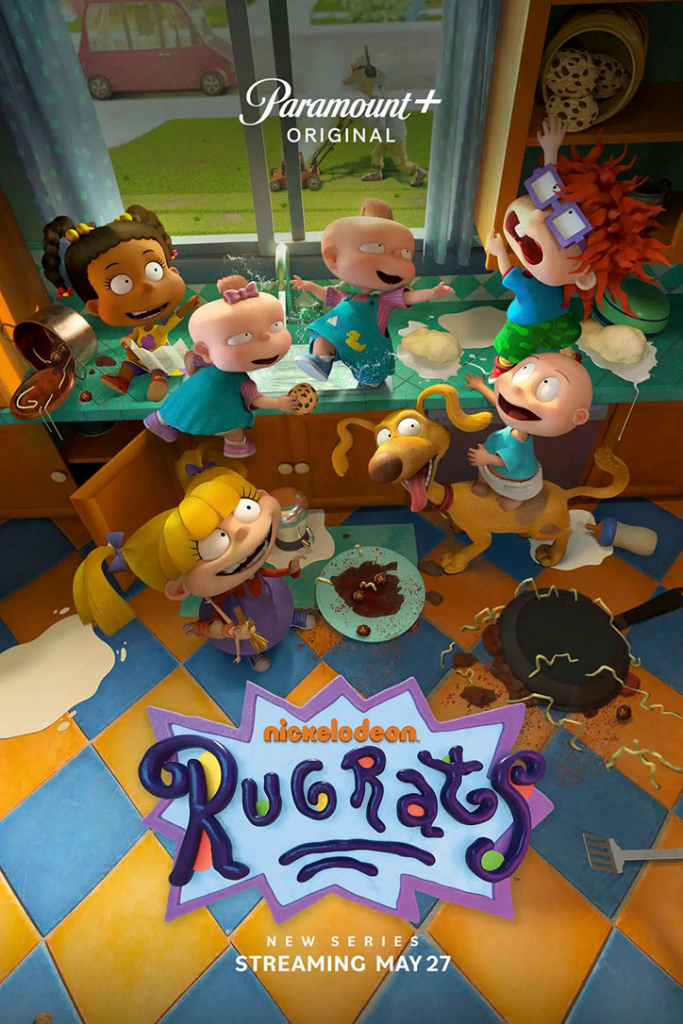 Hold on to your diapies, babies!
The Rugrats are back, and we can't wait for brand new adventures with Tommy, Chuckie, Phil, Lil, Angelica, and Susie! If you've never seen Rugrats before, you should know these aren't your ordinary babies. This tight-knit toddler squad is all about having fun and getting lost in their wild imaginations, turning even the most boring days into unforgettable adventures. If you're obsessed with all things '90s, Rugrats is an absolute must-watch!
Rugrats starts streaming May 27th on Paramount+, so have your stash of Reptar Bars ready!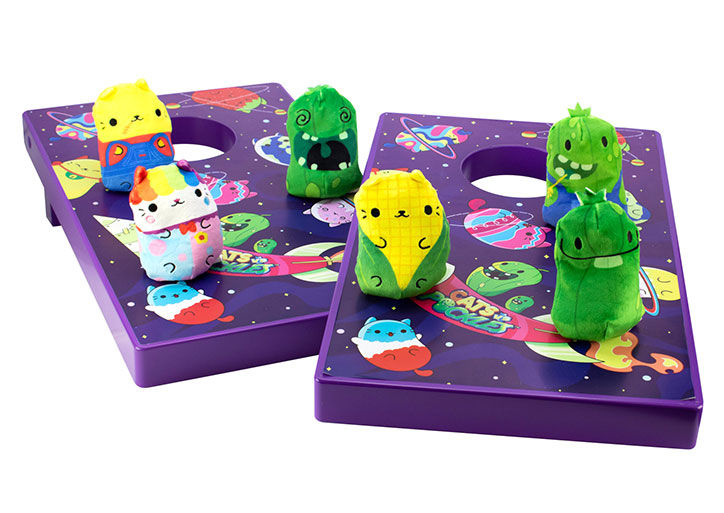 Cats vs. Pickles Cornhole from Cepia, LLC
The wacky world of Cats vs. Pickles just got an upgrade that is sure to make all your backyard BBQs and pool days a lot more fun!
Cornhole has become super popular over the past few years, and now it's received a Cats vs. Pickles makeover! In this version of cornhole, you'll toss like a boss using 6 exclusive beanbag cats and pickles, as well as super cute mini game boards. Super easy to learn, you can play with pretty much anyone from younger siblings to grandma – just toss your cat or pickle and try to land it in one of the holes in the board.
Summer thunderstorm ruined your plans? The soft bean bags are perfect for indoor play as well!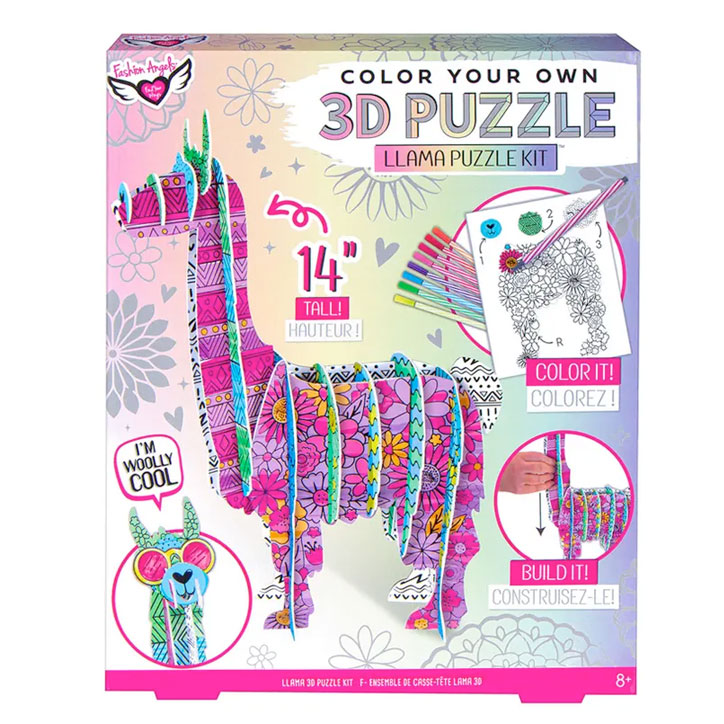 Color Your Own 3D Llama Puzzle Kit from Fashion Angels:
If the pandemic left you all puzzled out, we have llamazing solution for you! This 3D Llama puzzle kit makes puzzles feel fun again by adding a creative twist – you get to color all of the pieces!
Each pre-cut piece features totally trendy patterns ready for you to add your artistic flair. Color them using the 8 included markers, and then pop them out and assemble your new llama pal. Before displaying your creation on your desk or dresser, be sure to add the finishing touch – super cute sunnies for your stylish new friend!
More of a dog person? Fashion Angels also makes a puppy puzzle kit, so you can make craft time totally paw-some!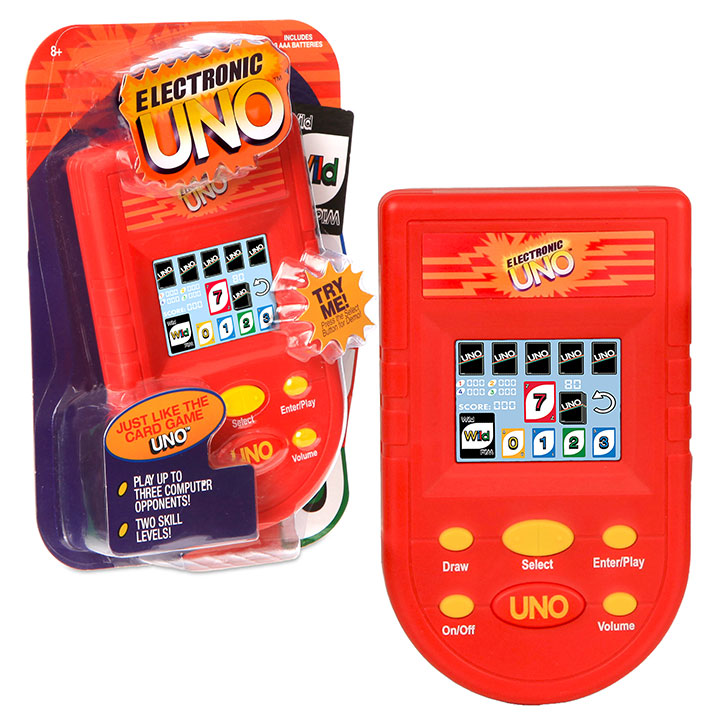 UNO Electronic Handheld Game from Basic Fun:
Boredom? We don't know her! This new electronic handheld UNO game is boredom buster you've been searching for.
Lightweight and small enough to stash in a beach bag or camping pack, we think this is the ultimate summer travel companion. Whether you're poolside, in-flight, or just chillin in your bunk at summer camp, this little device will keep you totally entertained and help you become an UNO master. Complete with a color screen, this little device is surprisingly addictive, you'll find yourself facing off against virtual opponents again and again. Play on beginner mode to practice your skills or switch to advanced to prove to the world what you've got. You can play against up to 3 virtual opponents at once,
Think you can make it to 500 points and win it all?!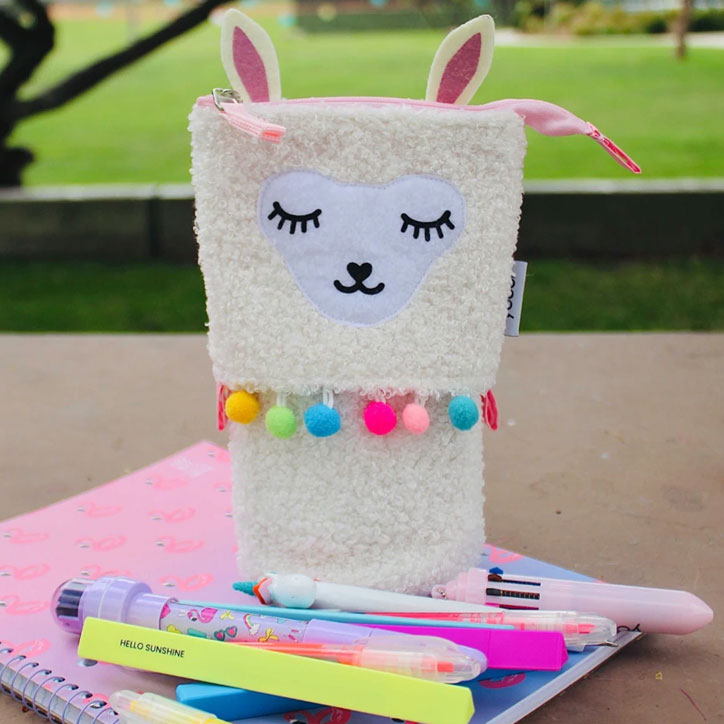 Stand Up Llama Pencil Case from Yoobi:
The school year may be wrapping up, but cute new accessories are never out of style – especially when they're as fluffy and adorable as this stand-up llama pencil case!
Alpaca your cutest school supplies or fav makeup brushes into this soft, fuzzy sherpa-lined case, and stash it in your bag to take on the go. When you're ready to use it, it stands up for easy access to your stuff and doubles as a really cute desk decoration!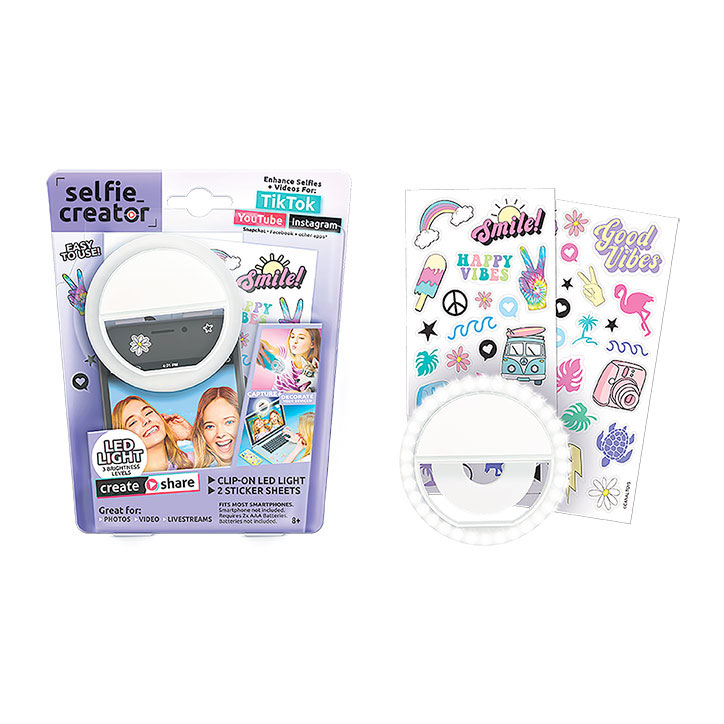 Selfie_Creator from Canal Toys:
Wish you could snap selfies that are as amazing as your fav influencers? The Selfie_Creator is here to help you step your selfie game!
One of the most important elements of any great selfie is lighting, but it can't always be golden hour, which is where this clip-on LED ring light is essential. Keep it in your bag to shine a light on your spur-of-the-moment selfies and TikToks anytime inspiration strikes. It also comes with super cute stickers to help you add good vibes and pastel aesthetics to all your tech!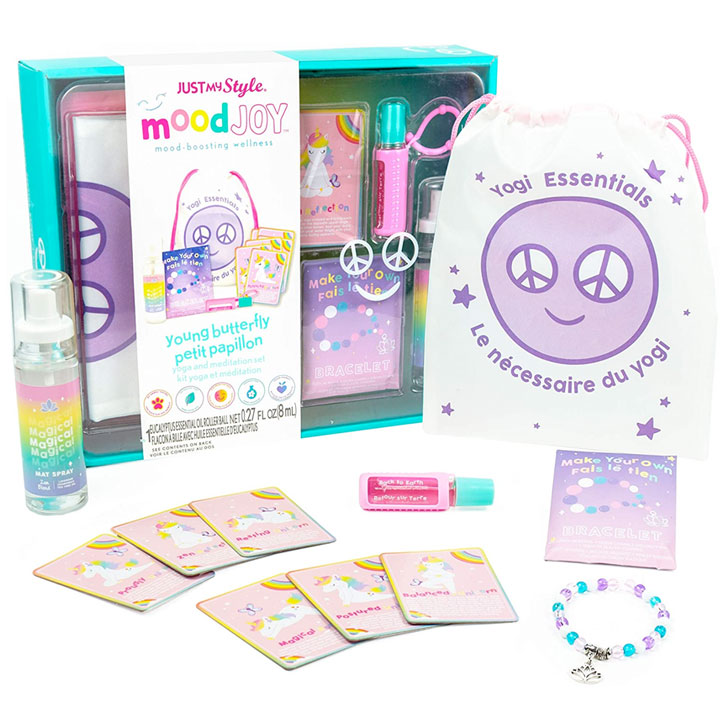 MoodJoy Young Butterfly Yoga & Meditation Set from Horizon Group:
The end of the school year can sometimes be super stressful, and after so much virtual learning, your body and mind are probably ready for a refresh!
Find your zen with this new kit MoodJoy kit and soothe your stress just in time for summer break. Complete with wellness essentials like a eucalyptus essential oil roller and a DIY mediation bracelet, you'll be manifesting good vibes in no time. There's also a yoga mat spray to help you stay centered during your flow and yoga cards that teach peaceful yoga poses you can do on your own or with your bestie!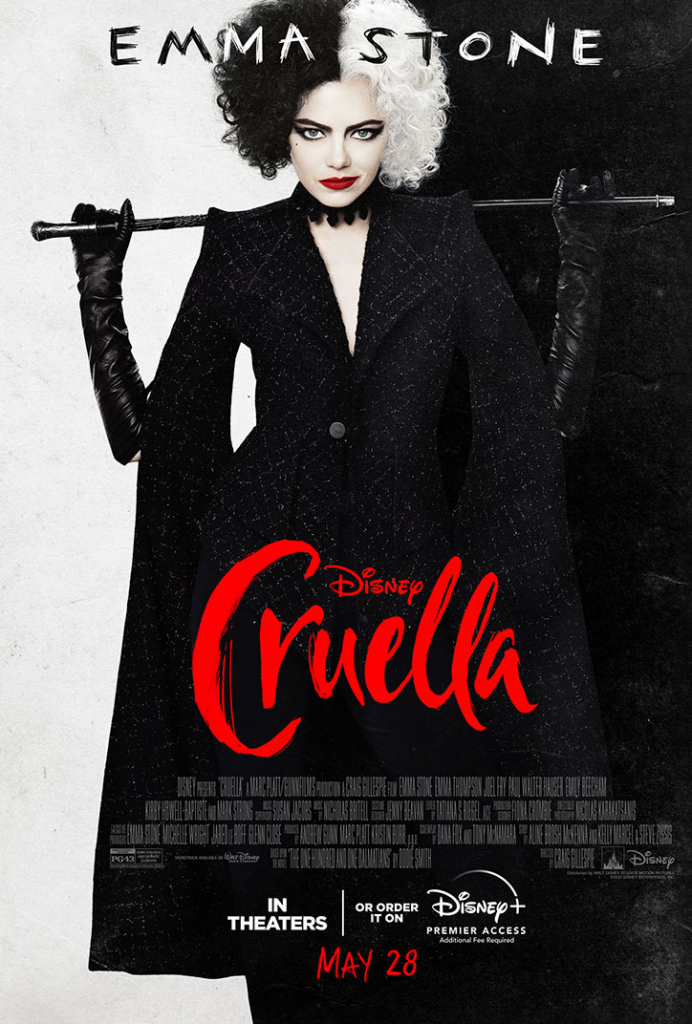 We can't wait to find out how this legendary Disney villain came to be!
From couture style to rebellious antics, Cruella takes viewers on an exciting romp through 1970s London, giving Disney fans a peek into the beginnings of this iconic baddie. From the aesthetics to the punk soundtrack to the origins of how Estella became Cruella, we can't wait to watch it all unfold!
The film hits theaters and Disney+ Premier Access on May 28th. We're sure we'll be spending the long weekend rummaging through our closets and hitting up thrift stores to mimic our best Cruella-inspired looks!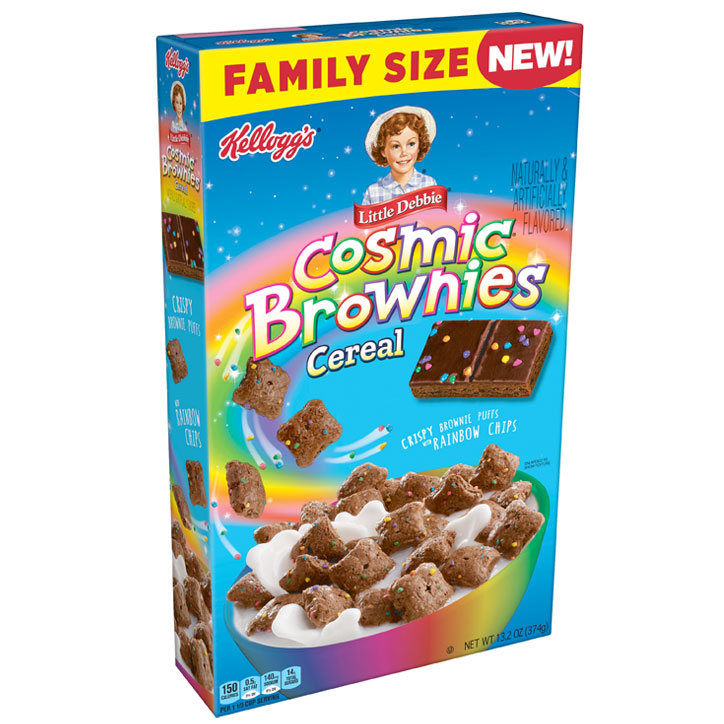 Cosmic Brownie Cereal from Kellogg's:
Brownies for breakfast? Yes, please!
While we certainly don't need any further convincing, here's the scoop on this ultimate breakfast indulgence. Inspired by the classic snack cakes we know and love from our lunchboxes, Cosmic Brownie cereal promises the same fudgy goodness in crispy cereal form. Each delicious brownie square is dotted with colorful rainbow pieces and promises to make mornings even more fun!
We're in for at least three bowls – how about you?
Want to stay in the know about the newest of new stuff? Keep an eye on our HEART EYES series for fresh new releases every month!