HEART EYES: Sanitizing Slime, Puberty Reads, and Lucky Charms Ice Cream
HEART EYES is a monthly series on YAYOMG! where we keep you in the know about all the best new stuff that will have you twinning with your favorite emoji.?
*NOTE: Our HEART EYES roundup is hand-curated by the YAYOMG! Team. Some of our picks are items that we have received for free for review. Our recommendations are based on items we loved and think our readers will love. We do not use affiliate links.
HEART EYES is back, and we're here to dazzle you with all of this month's best new releases!
As the season changes from winter to spring, we know that you'll be feeling energized and invigorated as you ditch your puffy coats for jean jackets and hot cocoa for iced coffee. Since springtime is perfect for fresh starts, our list is filled with new hobbies to try (like rock collecting and beat-mixing), a dreamy mood board to help you kickstart your goals, and amazing new skincare products to give your skin the refresh it deserves!
Our favs this month include LEGO VIDIYO, which helps you create your own awesome music videos, some super cute Hello Kitty boots, and a completely uncringey book about puberty – yeah, you heard us right!
From a Pusheen board game to irresistible Lucky Charms treats, here are the 13 things we think will give you HEART EYES this month!
HEART EYES – MARCH 2021: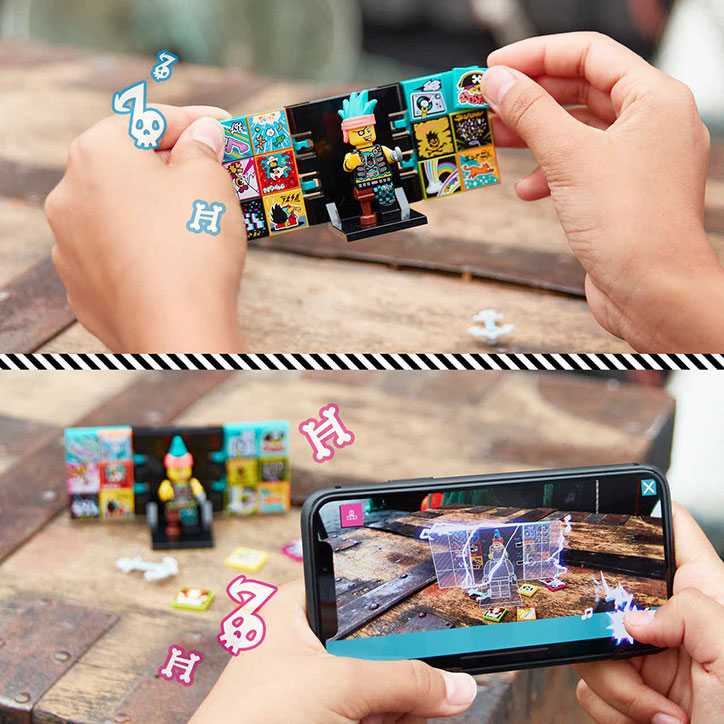 LEGO VIDIYO from LEGO:
If you spend your days learning TikTok dances and making lip-sync videos with your friends, you're going to LOVE this innovative new release from LEGO! LEGO VIDIYO puts you in the creator seat, allowing you to produce, direct, and star in your own music videos!
To start, you'll need a BeatBox set, which doubles as the stage once scanned into the app. These sets include everything you need to kick off your VIDIYO experience, including a super fun minifig, (like Party Llama, Candy Mermaid, or HipHop Robot), 14 BeatBits, which are vibrantly colored squares that unlock special video effects and silly sounds once scanned into the app, as well as 2 special BeatBits.
Once you have everything built just the way you like it, scan your creation into the app and get ready to get mixing! Add music from a list of over 60 popular songs, add everything from confetti showers to DJs scratches, and bring your minifigs to life as they do silly dance moves before your eyes. You can even jump into the scene and dance alongside them! When your masterpiece is complete, you can share your creations with your friends on the VIDIYO app, and new tracks will be added every week, so you can always be creating at your very best!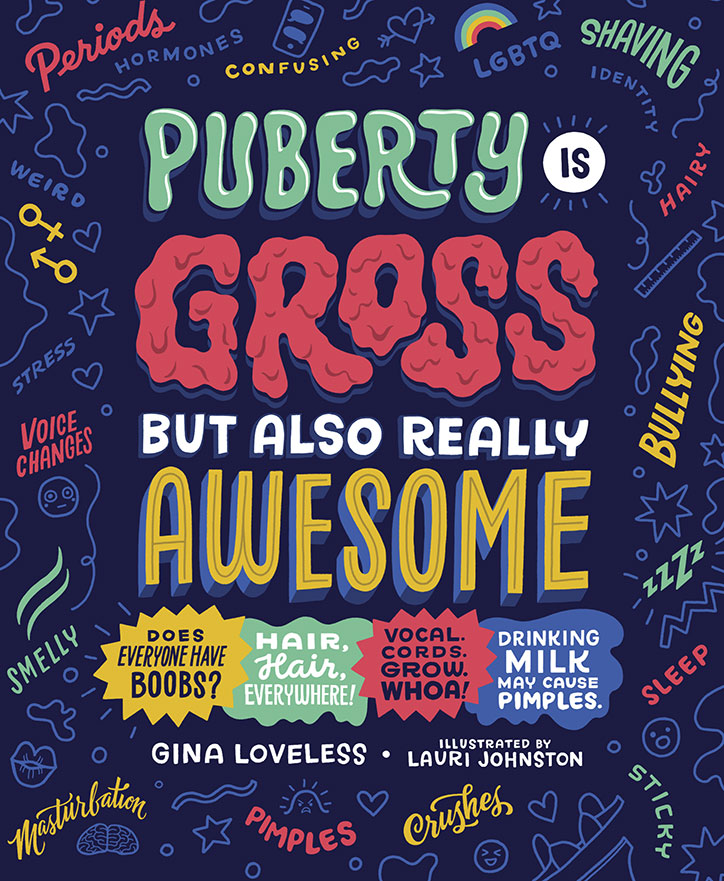 Puberty is Gross but Also Really Awesome by Gina Loveless and Lauri Johnson:
We can all agree that puberty is pretty much the worst, but this super-inclusive new book helps break it all down in a hilarious and awesome way, helping you understand your body and answer all of your most burning questions!
Whether you're curious about what getting your first period might be like or why you've suddenly started to break out in pimples, this amazing read is filled with useful info, super cute doodles, and it's a total must-have to stash in your puberty arsenal. It helps answer all the questions you may have that you might feel too embarrassed to ask your friends about, giving you the confidence and know-how to survive everything from changing hormones to gender identity questions and more.
Puberty can leave you feeling conscious and confused, but Puberty is Gross But Also Really Awesome is filled with reminders that how you're feeling is totally normal and provides a dose of self-love!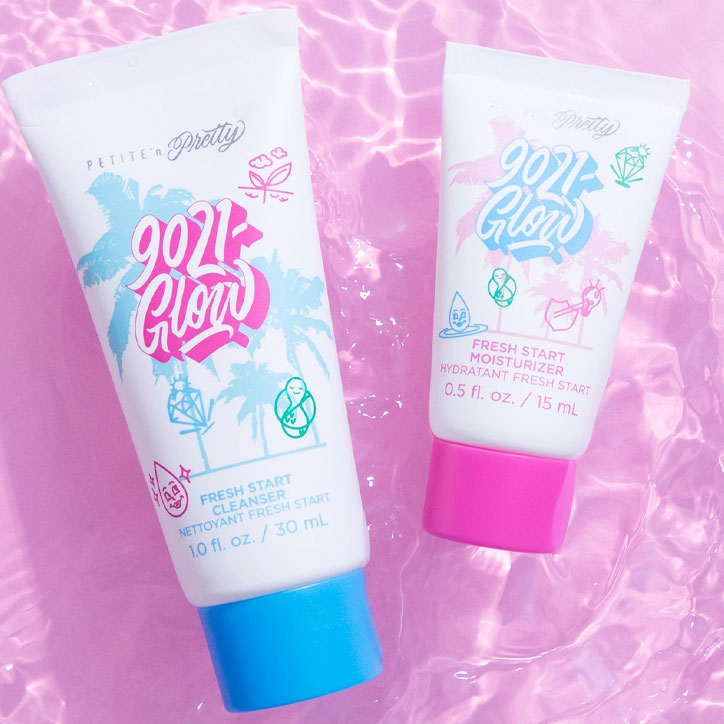 Get Up and Glow Travel Skincare Set from Petite 'n Pretty:
If you're anything like us, you're always ready for a new release from Petite 'n Pretty, and this time around, they're giving your skincare routine the ultimate glow up!
Their new 9021-Glow line features a facial cleanser and moisturizer that'll have you looking and feeling fabulous! The facial cleanser slays through grime and leaves your face feeling fresh the moisturizer keeps your skin soft and hydrated – all while protecting you from damage from blue light and pollution. Even after all those hours of virtual school, you'll still be glowing like the star you are!
These products are super powerful, but just like everything else in their tween-friendly product line, everything is made from clean ingredients that are safe to use on young skin.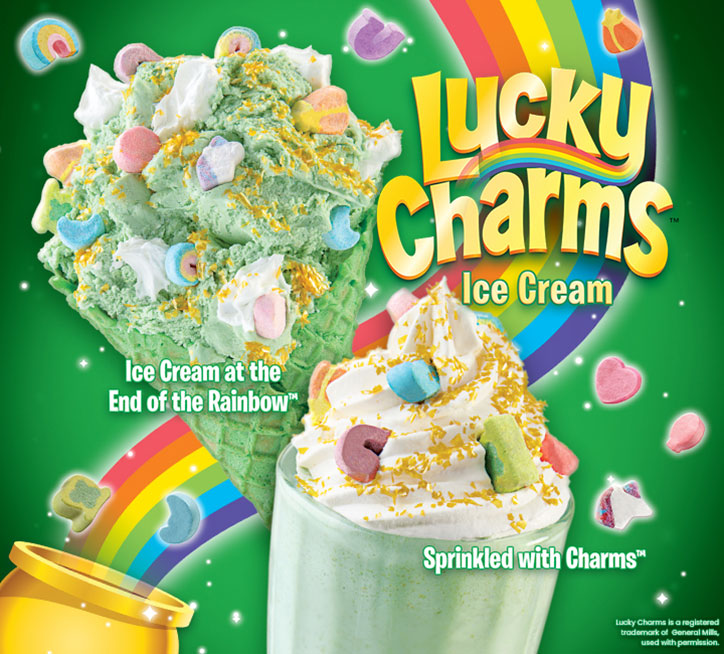 Lucky Charms Ice Cream from Cold Stone:
Sorry, McDonald's, this year we're trading in our Shamrock Shakes for these magically delicious new Lucky Charms treats!
For this month only, you'll be able to find lots of luck at your local Cold Stone. Choose from the Ice Cream at the End of the Rainbow ice cream or the Sprinkled With Charms shake. (We know, it's so hard to pick just one!)
The Lucky Charms flavored ice cream is a soft green color that features the iconic Lucky Charms marshmallows, whipped cream, and gold glitter mixed in. Have it in a leprechaun green waffle cone or bowl.
The Sprinkled With Charms Shake is similar to the ice cream creation, but instead of the whipped cream, marshmallows, and gold glitter being mixed in, they top the shake, beaming like the tasty treasure it is!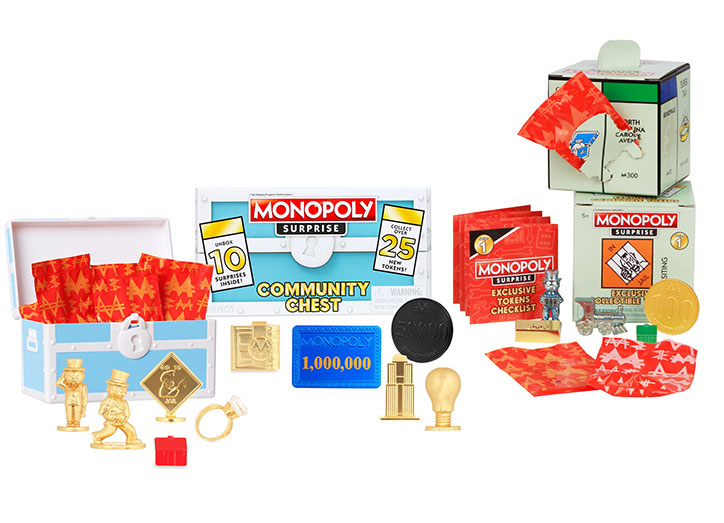 Monopoly Surprise Collectibles from Basic Fun:
Perfect for toy collectors, surprise lovers, and board game gurus, Monopoly Surprise is here to help you step up your Monopoly game when it's starting to feel a little stale.
Monopoly Surprise comes packaged up in a small cube-shaped box with some of the classic board game spaces on the front. As you peel and reveal the goodies hidden inside, you'll be able to bring your game to life in a whole new way. There are 5 surprises to discover, including 20 new game tokens you can really use while playing the game! In need of even more surprises? The Community Chest (seen above) features 10 goodies to reveal!
Aside from game tokens, you'll also find unique coins, new Mr. Monopoly expressions, chase tokens, and more! Ready to start collecting? You can them exclusively at Walmart!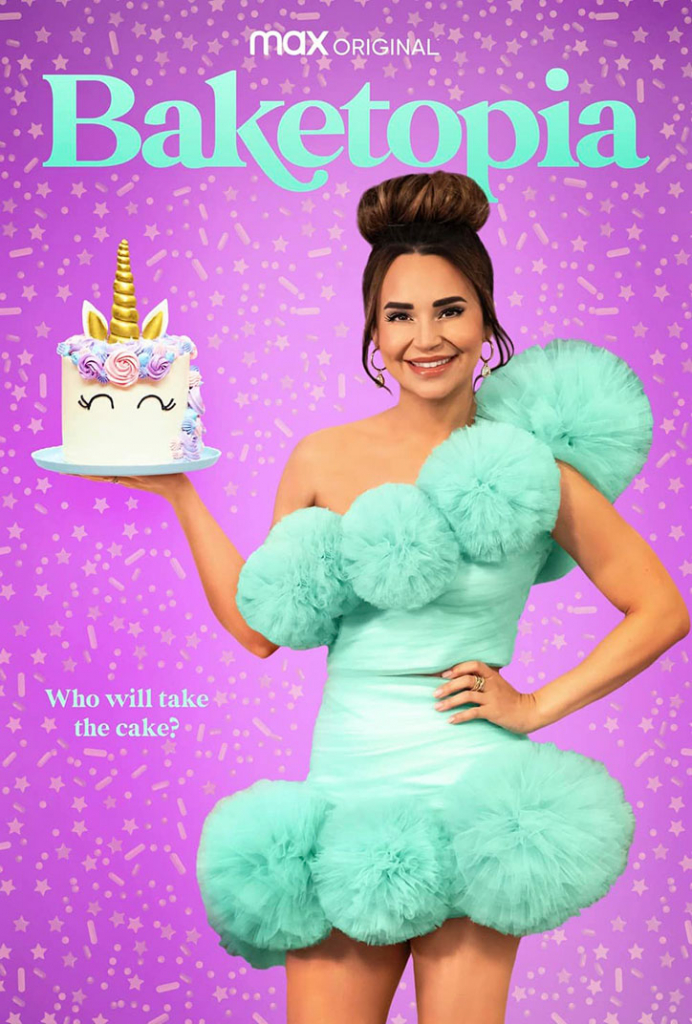 Baketopia on HBO Max:
Stock up on snacks to satisfy your sweet tooth and get comfy on the couch, because a new baking competition show is headed your way!
Hosted by the baking queen of YouTube, Rosanna Pansino, this new series is all about baking larger than life desserts worthy of becoming viral sensations to impress Rosanna and her cake council for a chance to win $10,000. The set of the show looks like a whimsical baker's paradise, and Rosanna's outfits look seriously amazing.
We've all scrolled through our social feeds and seen everything from glistening unicorn cakes, supersized-freakshakes piled high, and even tiny pancakes, so we're super excited to see what the bakers bring to life on this new show. Plus, it's from the teams behind some of your fav shows like Nailed It! and Craftopia, so we already know that Baketopia will be totally binge-worthy. Baketopia hits HBO Max later this month on March 25th!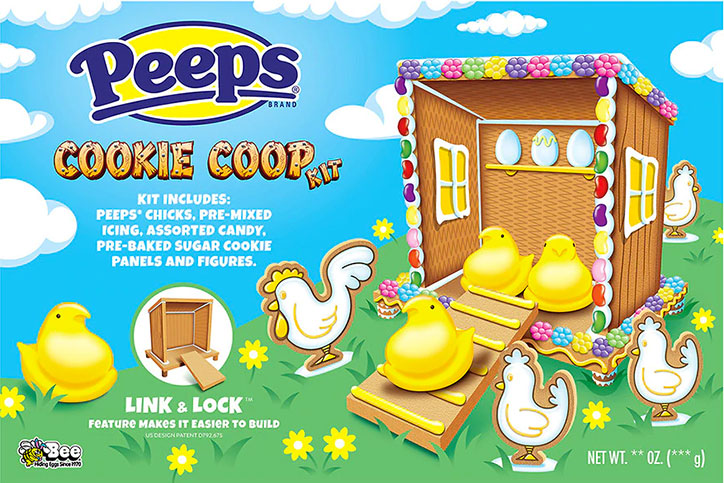 Peeps Cookie Coop from Peeps Brand:
The most iconic Easter treat is back, and this time they're all about sweet DIY fun!
If you love munching on the marshmallowy delicious Peeps chicks and bunnies in your Easter basket each year, this is the kit for you! Similar to building a gingerbread house, you'll assemble a coop for your Peeps out of sugar cookie panels. As you get your build on, you can keep everything in place with tasty frosting and customize your coop with jellybeans, candy flowers, and chicken figures!
When you're done, pop your Peeps chicks inside their newly constructed Cookie Coop for the ultimate Easter hangout while you're out adventuring and hunting for eggs!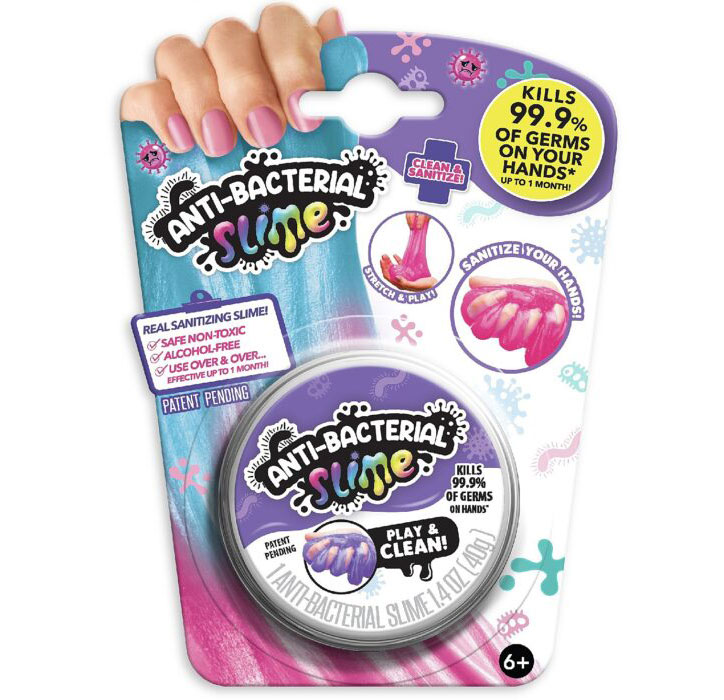 Anti-Bacterial Slime from Canal Toys:
Who said hand sanitizer had to be boring?! Now you can combine your love of slime with the need to keep your hands clean and germ-free!
The new anti-bacterial slime from Canal Toys is pulling double duty, bringing you soothing slime fun and hand sani all in one. As you stretch, squish and play, you'll also be cleansing your hands of any unwanted germs. (1-2 minutes of slime time should do the trick!)
When you're done, you can easily stash it back inside the container and keep it in your backpack for your on-the-go sanitizing needs. Safe, fun, and effective? We're totally here for this seriously amazing slime! You can snag a single one-color pack for just a few bucks, or a 3-pack featuring purple, turquoise, and pink!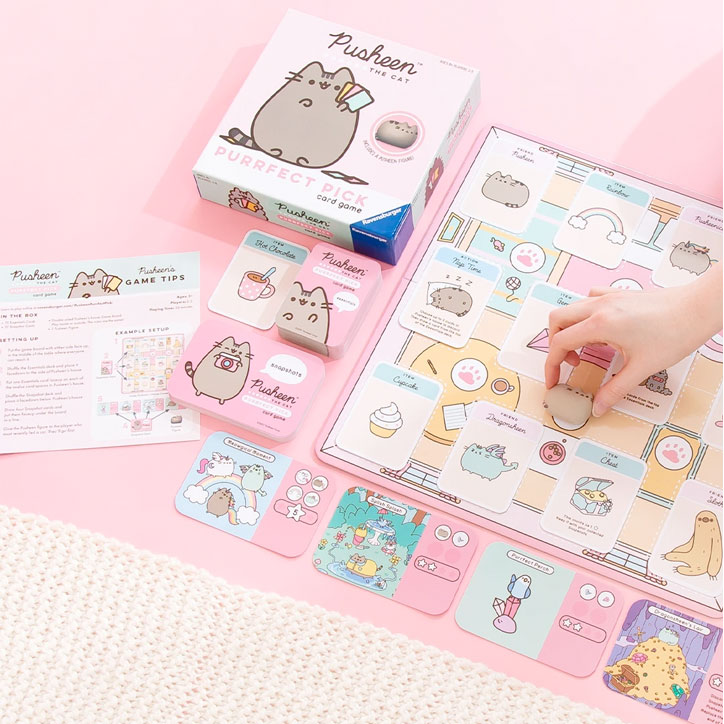 Pusheen Purrfect Pick Card Game from Ravensburger:
Pusheen's very first card game has arrived, and she needs YOUR help planning the purrfect weekend!
Gather up your BFFs or your favorite family members for a totally charming game night. Just like the iconic gray kitty herself, Pusheen's Purrfect Pick Card Game is perfectly pastel, totally chill, and ultra adorable. You'll start off by choosing the ultimate weekend hangout spot from the double-sized board. Will you cozy up inside Pusheen's house for lazy weekend vibes, or take a stroll through the park for outdoor fun? As you play, you'll need to gather up Pusheen's friends and weekend essentials to help you snack, lounge, and take snapshots of your meow-gical moments. You'll collect stars for each snapshot you take, and the person who collects 10 stars first is the winner!
It's cute, quick, and easy enough that pretty much anyone can play!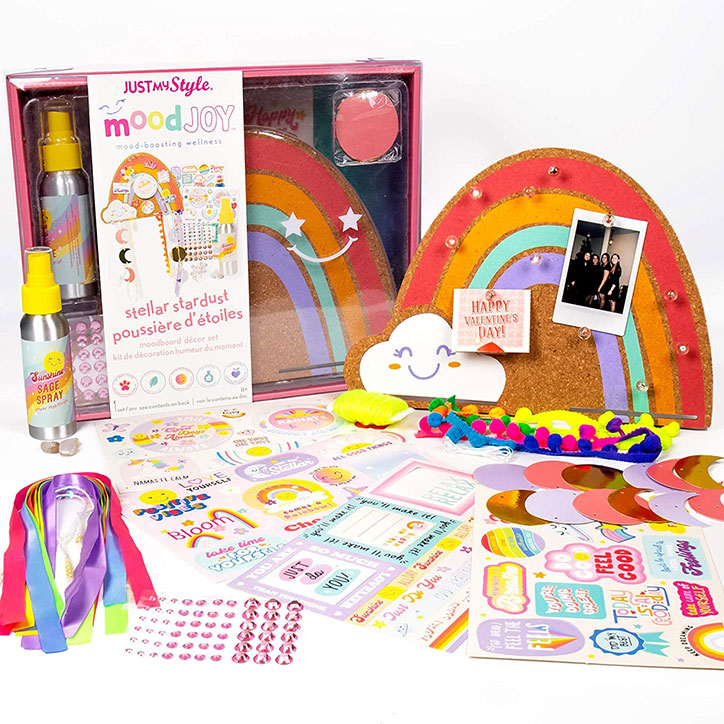 Stellar Stardust Mood Board Decor Kit from Horizon Group USA:
Channel your inner zen and zone out with this colorful mood board kit!
Express how you're feeling, stick on inspiring mantras, and pin aspirational inspo and your fav memories all over this vibrant rainbow-shaped mood board. Spritz a bit of sage spray to cleanse the bad vibes and totally immerse yourself in your dreams and goals as you spend a few minutes away from the chaos of homework, social media pressure, and anything else that's stressing you out.
This adorable kit comes with tons of accessories to help you glam up and customize your board in any way you like. From sparkling quartz pieces to moon-shaped strands, you'll be the queen of good vibes in no time!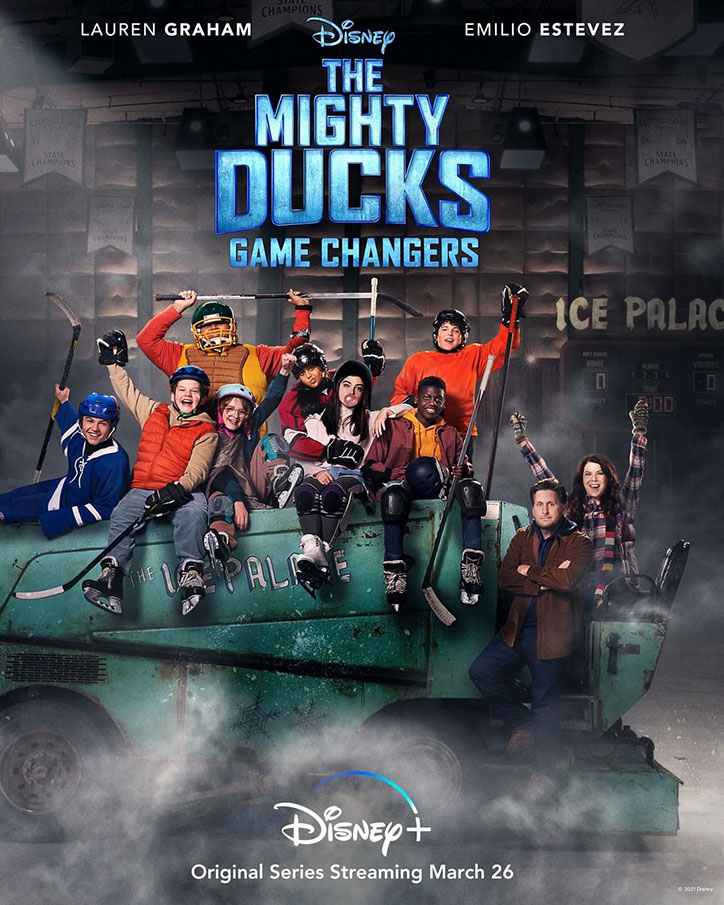 The Mighty Ducks: Game Changers on Disney+:
If you can't get enough '90s throwbacks or underdog stories, then you'll love The Mighty Ducks: Game Changers!
If you've seen the original movies, you know that the Mighty Ducks are a youth hockey team that made their way from zeroes to champions. Now, years later, The Mighty Ducks don't just fly – they're a top-tier team. Despite their scrappy roots, they've become super competitive and elite over the years, but being the best, kids dream of playing for them, just like Brady does in this new series.
When he's cut from the team, his mom tries to cheer him up by helping him create his own team and even calling in Coach Bombay, the Ducks original coach, to help inspire them. The Mighty Ducks: Game Changers has something for everyone, a little bit of sports, a whole lot of heart, and a team full of spirited kids you'll love rooting for!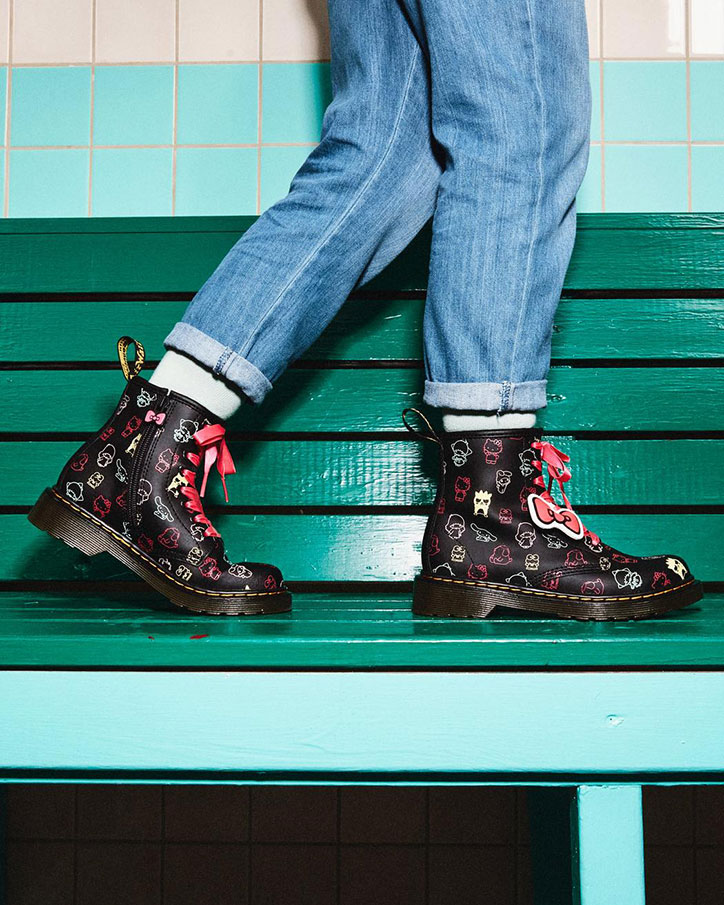 Hello Kitty & Friends Lace Up Boots from Dr. Martens:
Hello Kitty? More like Hello CUTE!
We're always swooning over a fresh pair of Docs, but this new Sanrio collab might be one of our all-time favs! In this new collection, their classic black boots feature a bright red lace-up ribbon and a Hello Kitty bow charm that dangles from the laces with super-cute flair. Printed on the boots are neon outlines of Hello Kitty and some of her best pals throughout the ages, like Batdz-Maru, Keroppi, My Melody, and more!
These are the youth/junior sized boots, but if you're lucky enough to be able to wear bigger sizes, there are even more super cute styles to choose from!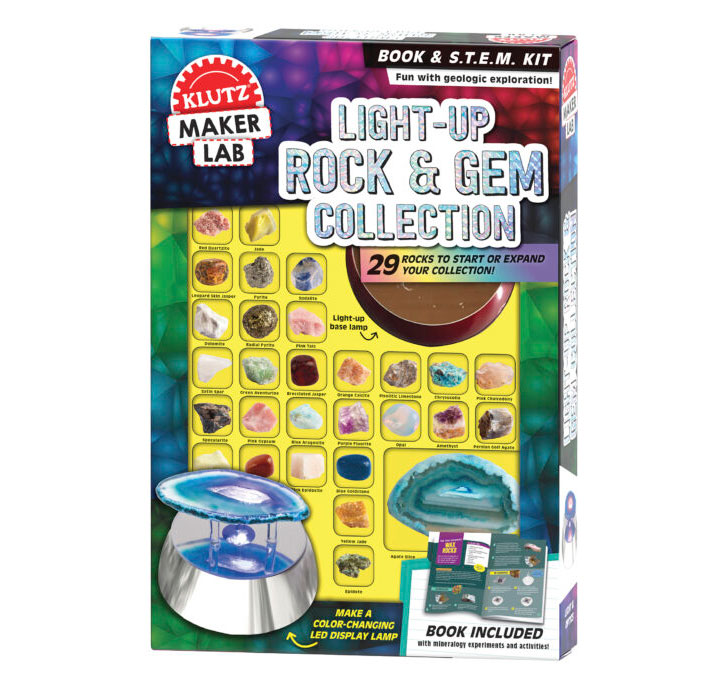 Light Up Rock and Gem Collection from Klutz:
If you're all about crystals and gemstones, this awesome kit from Klutz is the perfect way to learn stone-cold facts about rocks and gems and kickstart your collection!
Earth lovers, get excited! This kit is the must-have you've been searching for. It comes with 29 unique rocks and gems, including a dazzling agate slice and everything you need to build your own light-up display to show off your favorite gems and minerals in style! You'll also learn tons of interesting info about rocks and Earth Science, and there are 6 different experiments for you to try. It's a seriously cool kit for science lovers and gem collectors alike!
Want to peep all the amazing new stuff you missed last month? Click here for a look at these swoon-worthy favs!