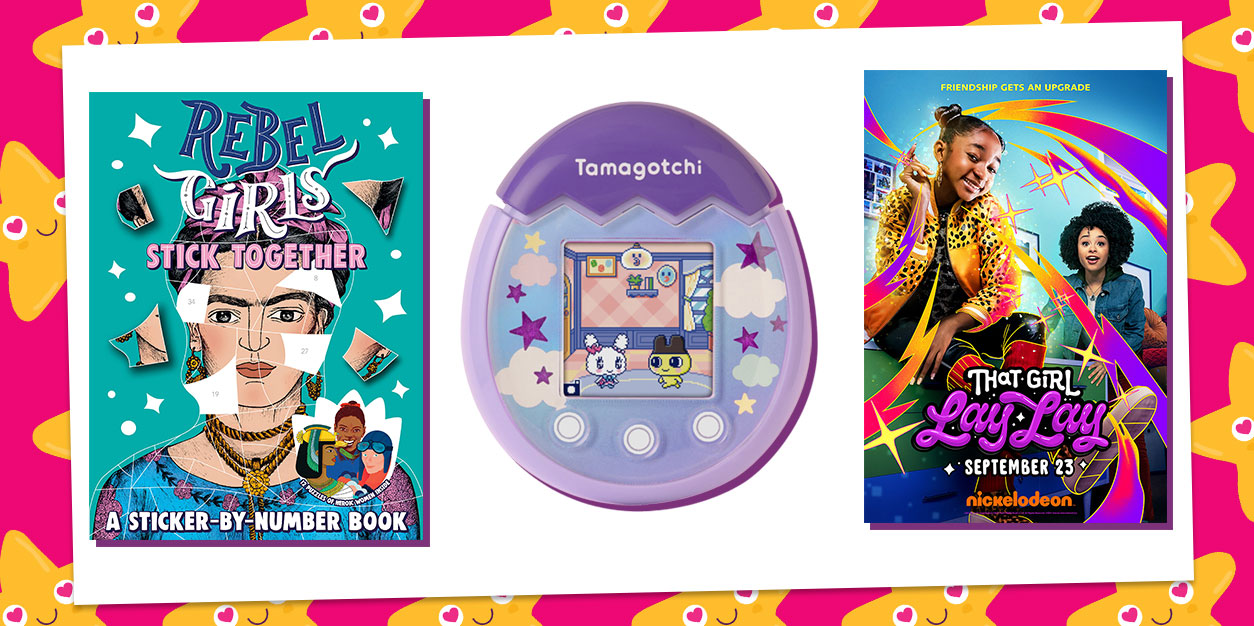 HEART EYES: Exploding Minions, Astrology Guides, and So Many Stickers
HEART EYES is a monthly series on YAYOMG! where we keep you in the know about all the best new stuff that will have you twinning with your favorite emoji.?
*NOTE: Our HEART EYES roundup is hand-curated by the YAYOMG! Team. Some of our picks are items that we have received for free for review. Our recommendations are based on items we loved and think our readers will love. We do not use affiliate links.
The newest edition of HEART EYES is here to rescue you from the bland stuff blues with all our favs for this month!
Heading back to school can be exciting – snagging all new school supplies and picking out your first-day fit is a lot of fun! But actually being back at school is kinda stressful sometimes, which is why our September picks are all about amazing ways to have fun and unwind after that tackling that mountain of homework. Make your study space super cute with a Hello Kitty lava lamp, grab the fam for an epic weekend of betrayal-based card games and Mario-inspired LEGO builds, and become an astrology master with a must-have handbook that'll teach you how to read your signs.
Our favs this month include Rebel Girls Stick Together, an inspiring way to de-stress and spend some screen-free time before bed, WarioWare: Get it Together, the weirdest way to get your game on, and of course, Doogie Kamealoha, M.D., a new show on Disney+ that'll inspire your biggest dreams!
From JoJo Siwa's movie debut to a cookbook designed for kids like you, these are the 17 things we think will give you HEART EYES this month!
HEART EYES – September 2021: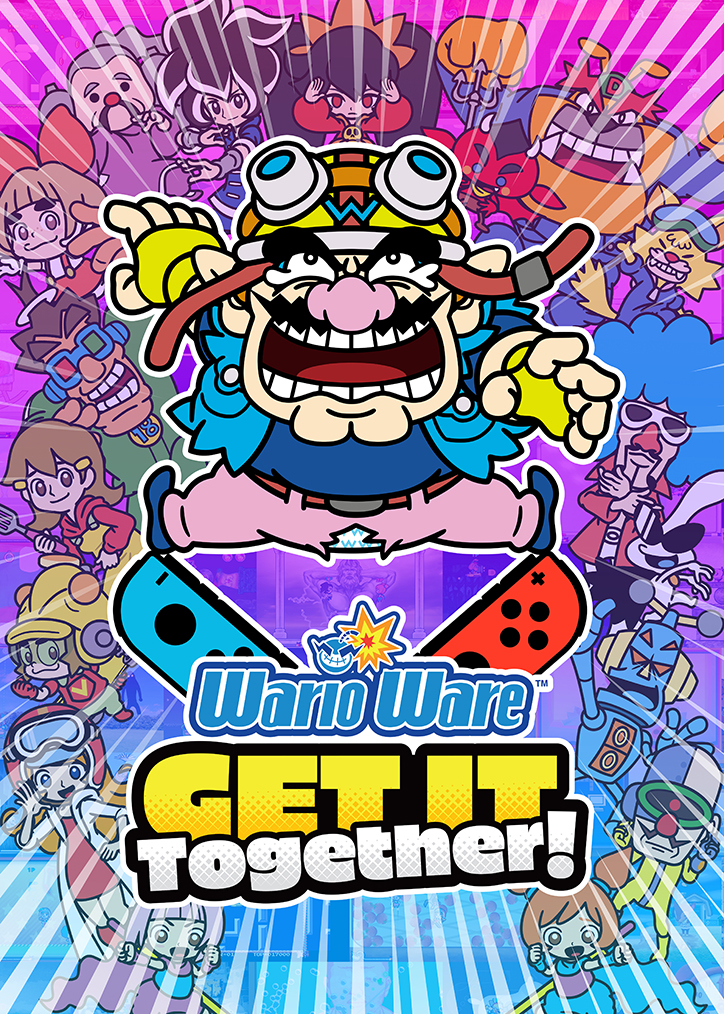 WarioWare: Get it Together on Nintendo Switch:
THE DEETS: Wario has raced karts, played tennis, and even competed in the Olympics with the best of them, but in WarioWare: Get it Together, he's about to unleash his next harebrained scheme at WarioWare, Inc – a video game! Just as he's about to release his game to the world, he realizes it's infected with bugs and has to head inside the game to find out what's up.
In this new LOL-worthy addition to the WarioWare lineup, you'll try to play your way out of the game as Wario, Ashley, Jimmy T, 9-Volt, and the rest of the gang – each with their own absurd abilities and controls that switch up each round. With over 200 zany microgames to conquer, like tweezing armpit hair, squeezing out toothpaste, and avoiding getting chomped by giant teeth!
WHY YOU'LL HAVE HEART EYES: The WarioWare series is consistently a favorite of ours, and this newest installment is no exception! Get your fill of super silly fast-paced microgames on your own, or, for the first time, team up with your friends for a totally chaotic cooperative multiplayer experience!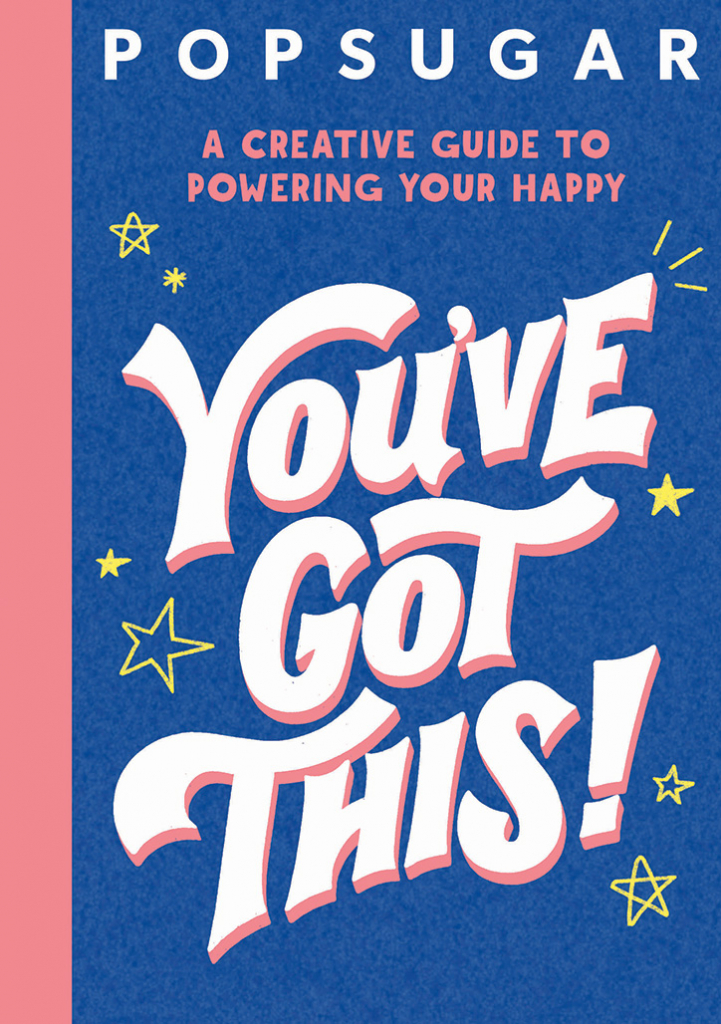 You've Got This: A Creative Guide to Powering Your Happy from POPSUGAR:
THE DEETS: In need of some positive energy? You've Got This!
This feel-good creativity workbook is a total must-have for anyone looking to de-stress, discover their confidence, or feel empowered. Every colorful page is filled with playful prompts, quizzes, and activities that'll inspire you to share your biggest dreams, encourage kindness, and remind you of the importance of friendship. You'll also find positive affirmations and mindfulness techniques to help you keep a sunny outlook and get in tune with what's truly important.
WHY YOU'LL HAVE HEART EYES: You know we love creative journals filled with inspiring prompts here at YAYOMG!, and You've Got This just became our new fav. It's such a fab way to let it all out, get to know yourself, and inspire you to become the very best version of you!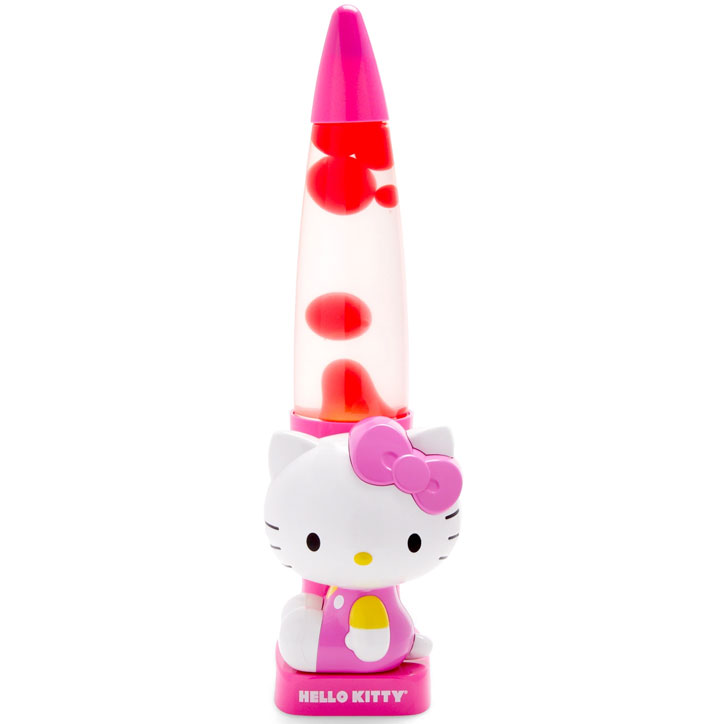 Hello Kitty Lava Lamp from Sanrio:
THE DEETS: Could this be cuter? This small Hello Kitty lava lamp is the perfect addition to your space. Add it to your existing collection of cuteness or build on your perfectly pink aesthetic!
WHY YOU'LL HAVE HEART EYES: This adorable lava lamp will add groovy vibes to your room. We love using lava lamps as a way to relax before catching some Zzz's – watching the lava blobs bounce up and down is so soothing!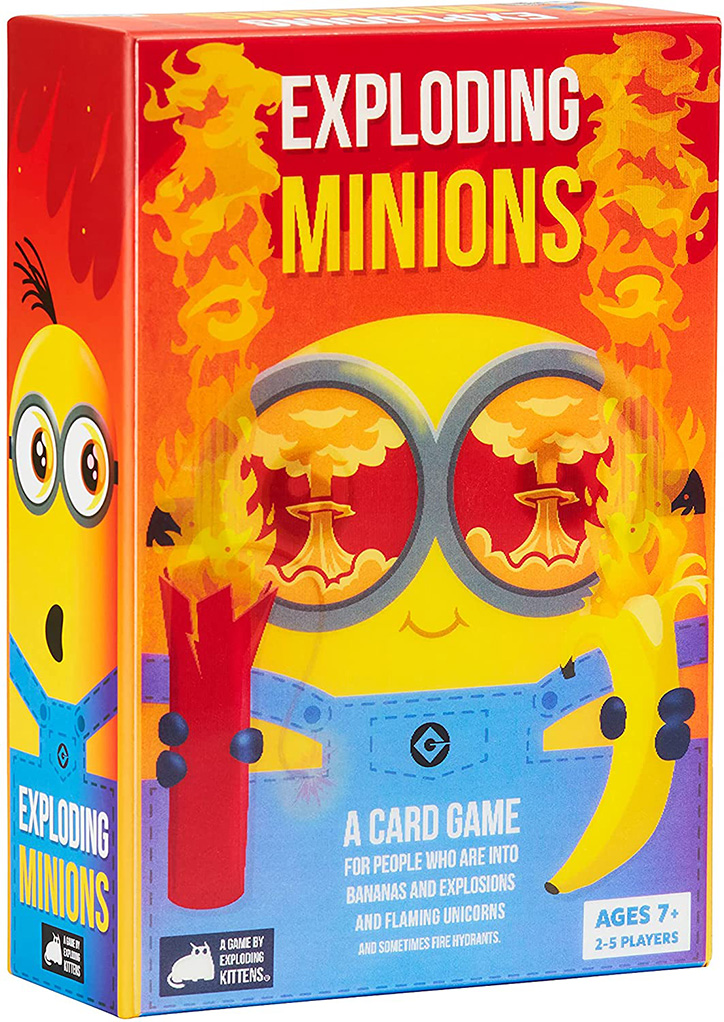 THE DEETS: Are you into bananas, explosions, and flaming unicorns? How about Minions? If you answered yes to any of these things, then Exploding Minions might just be the game for you!
Based on Exploding Kittens, the award-winning card game that took the world by storm, Exploding Minions brings that high-energy, fast-paced fun to life in a whole new way. Filled with all-new cards and ways to play, you'll race against your competitors to get rid of all your cards while hoping you don't draw an exploding Minion card and get booted from the game.
WHY YOU'LL HAVE HEART EYES: The Minions have invaded the Exploding Kittens universe, and they're here to help you betray your friends! Try not to explode and let the banana-fueled hilarity begin!
Delish Kids Super-Awesome, Crazy-Fun, Best-Ever Cookbook from Delish:
THE DEETS: Pretend you're starring in your fav cooking competition show as you whip up 100 amazing recipes. Complete with colorful, drool-worthy photos, easy-to-follow recipes, and helpful kitchen tips designed with aspiring young chefs in mind, the Delish Kids Cookbook is here to help you have fun in the kitchen!
WHY YOU'LL HAVE HEART EYES: From quick and simple go-to's like English Muffin Pizza to Zucchini Tots to delectable mains like BBQ Chicken Pizza and Spaghetti Lo Mein, you'll love cooking your way through this kid-friendly cookbook! You'll even find some pop-culture-inspired recipes to help you celebrate your favorite fandom.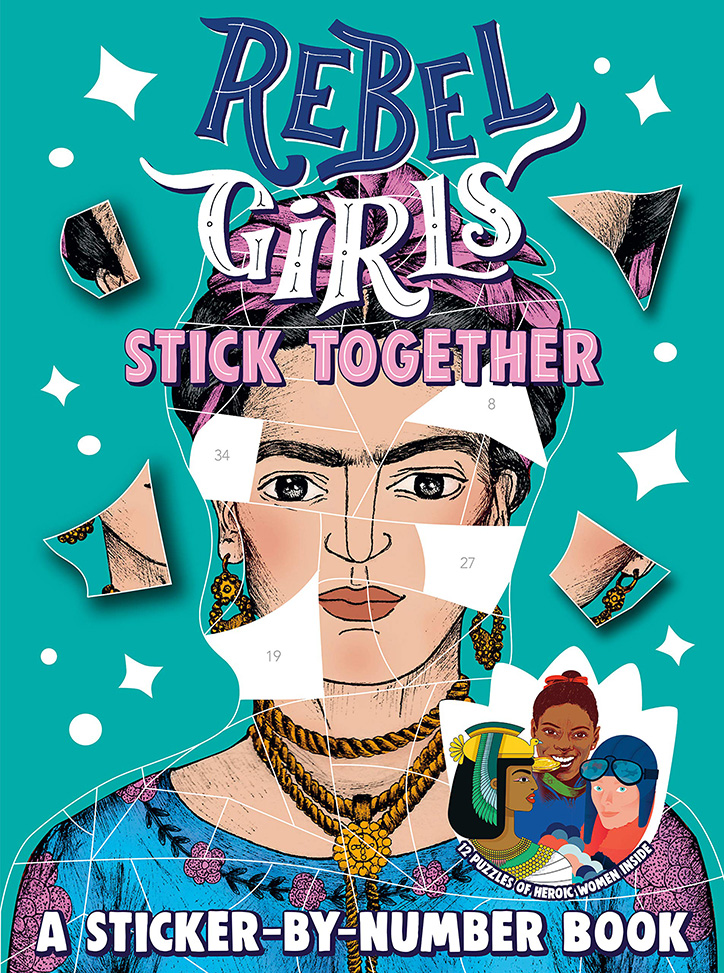 Rebel Girls Stick Together: A Sticker-By-Number Book from Rebel Girls:
THE DEETS: Are you a heroic woman in the making? From impressive Olympians like Simone Biles and trailblazers like Ruth Bader Ginsburg, Rebel Girls Stick Together is filled with fun sticker puzzle posters of amazing women who are sure to inspire you!
WHY YOU'LL HAVE HEART EYES: Get to know 12 iconic women as you piece together these sticker puzzles. Sticker-by-numbers are an amazing way to relax, and this book packs a double-punch of self-care by also being super inspiring. It'll leave you feeling refreshed and empowered! Plus – each puzzle is a poster you can tear out and hang on your wall or add to your dream board.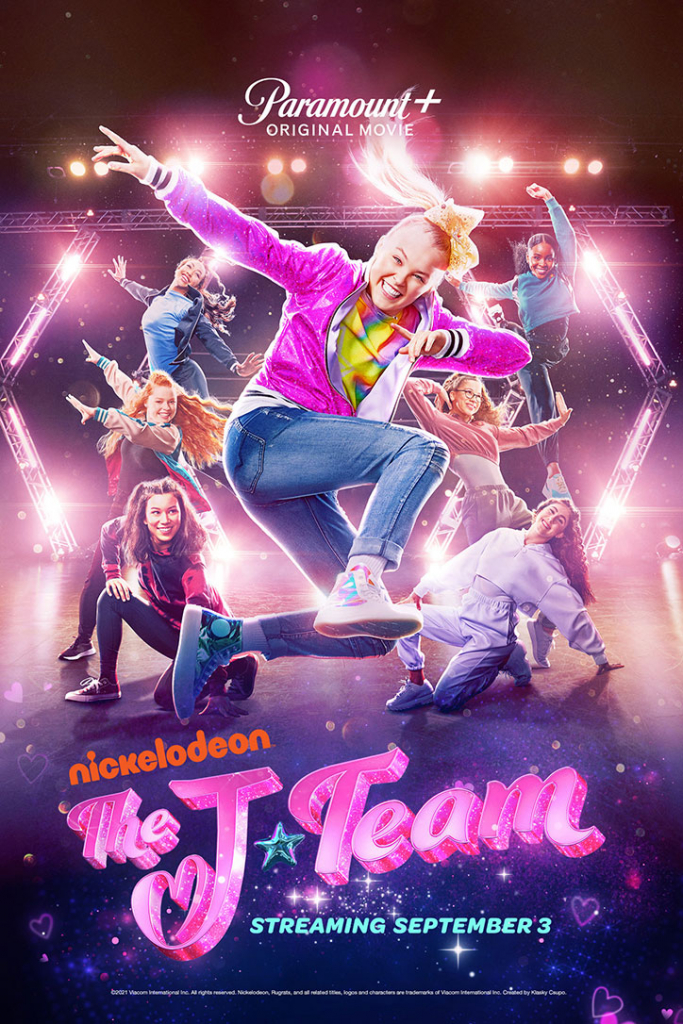 The J-Team on Paramount+:
THE DEETS: A can't miss movie about standing up for what you believe in, finding your sparkle, and never backing down! This empowering dance movie starring JoJo Siwa is the ultimate pick for a sleepover with your squad.
You'll love watching as JoJo follows her heart, starts her own dance team, and never backs down on the road to Nationals after a strict dance teacher kicks her off the team and makes her question her dance dreams!
WHY YOU'LL HAVE HEART EYES: JoJo Siwa starring in her own movie? Count us in! This positive girl power icon brings her endless energy, colorful personality, and fierce dance skills to life in this super inspiring dance flick. The J-Team features brand new original songs and reimagining of JoJo favs that we're sure you'll be streaming through your headphones for months to come!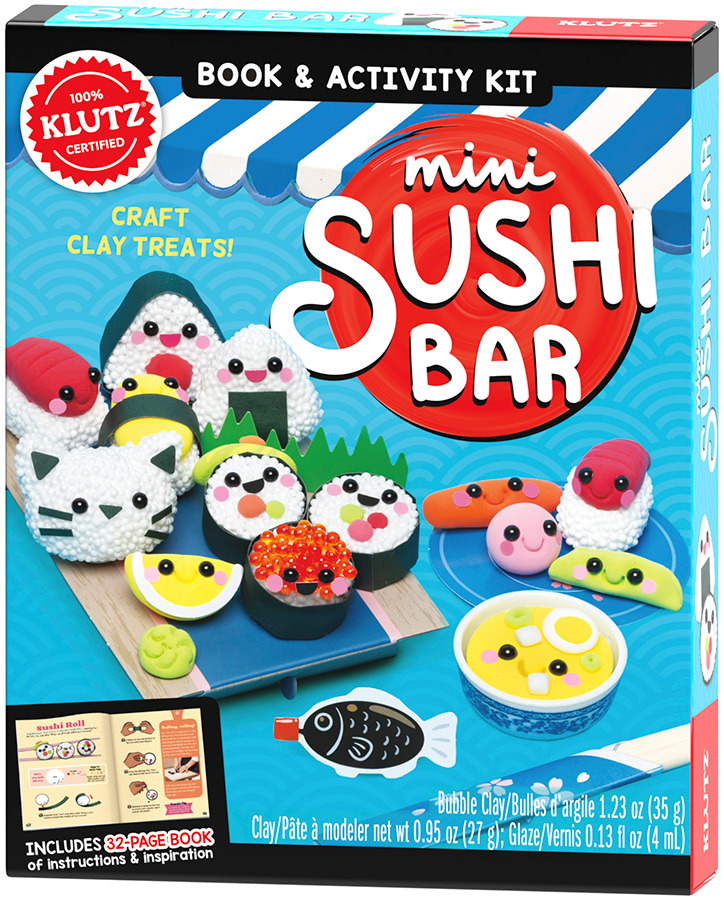 Mini Sushi Bar from Klutz:
THE DEETS: Step into the role of clay sushi chef as you sculpt and roll your own adorable sushi, ramen, and mochi treats with big smiles!
The kit comes with everything you need to create 16 adorable sushi characters out of clay, paper, and other media. The included book features simple instructions and lots of inspo to help you bring your dream sushi kitchen to life!
WHY YOU'LL HAVE HEART EYES: Who doesn't love sushi?! This kit will have you crafting papercraft bento boxes and clay sushi platters that look as good as the real thing!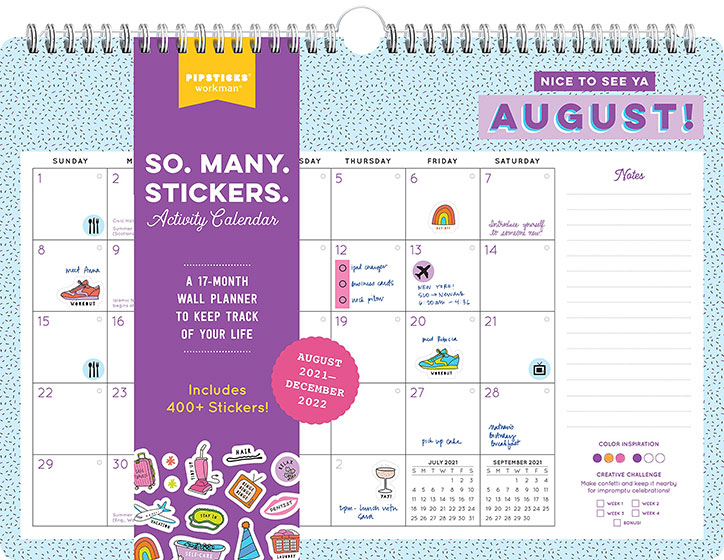 So. Many. Stickers. Activity Calendar 2021-2022 from Workman Publishing:
THE DEETS: Life is better with stickers, which is why we think you'll love this So. Many. Stickers 17-month wall planner! Crush your goals, keep track of after-school activities, and decorate to your heart's content with the included 400+ stickers to totally make it your own. Use the stickers to make a collage around the edges, jot down field trips, or countdown to your birthday party.
Each month features cheerfully patterned pages and peaceful pastel colors, as well as room to make lists. Each month also features a creative challenge to remind you to take some time to get crafty and inspire your creativity all year!
WHY YOU'LL HAVE HEART EYES: If you're ultra-organized and sticker obsessed, this is a must-have for the new school year. The stickers are obvs amazing, but we love the fun creative challenges too.
Since it's SO cute, this calendar will bring good vibes to your desk space while keeping you organized and motivated!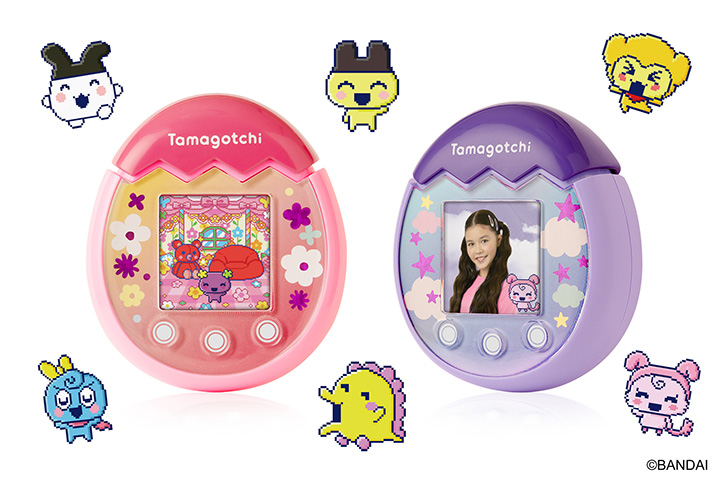 THE DEETS: We're on the record as huge Tamagotchi fans, so it's safe to say that we're all about the Pix! This new Tamagotchi builds on the Tamagotchi ON, upgrading it with amazing new features to make it better than ever.
This next-generation device allows you to raise and nurture a virtual pet and kicks things up a notch with touch buttons that allow you to swipe to pet and interact with your digital bestie, and adds a camera for the first time ever! It's still the experience you know and love, filled with mini-games to play, poops to clean up, and lots of surprises in store as your Tamagotchi grows and evolves, but filled with tons of new ways to bring the whole experience to life.
WHY YOU'LL HAVE HEART EYES: If you've ever wished your Tamagotchi had an Instagram account, you'll be obsessing over this new Tama release! Snap pics with the built-in camera, take your Tama on playdates, and customize your items to truly make your Tamagotchi your own. It's our fav release so far and has us dreaming of where the Tama line will take us next!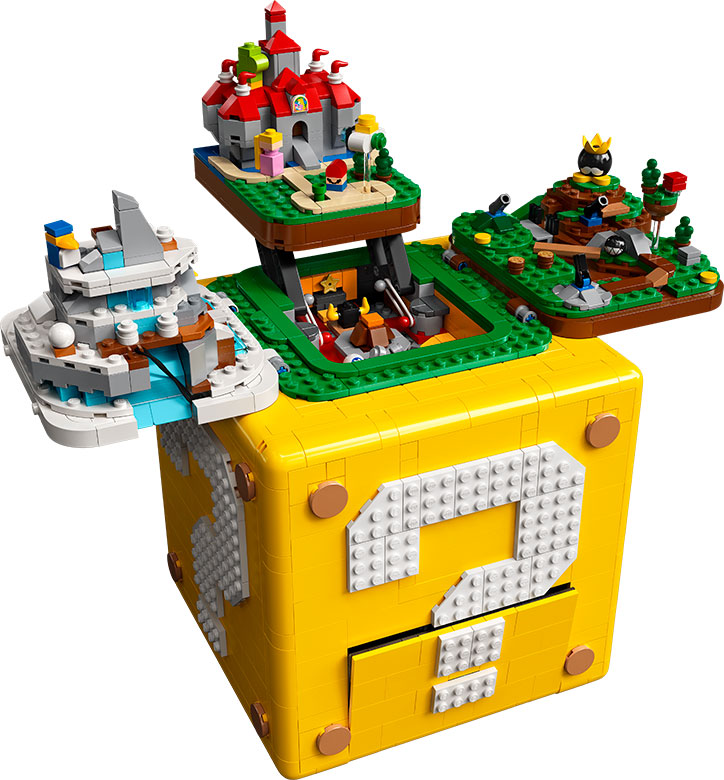 Super Mario 64 ? Block from LEGO:
THE DEETS: Super Mario 64 is one of the most iconic Mario games of all time, and LEGO is bringing this nostalgic game to life in a seriously amazing way.
Level up your build skills with this 2,064 piece set, creating iconic scenes from the Mario 64 video game, including Peach's Castle, Bob-omb Battlefield, Cool, Cool Mountain, and Lethal Lava Trouble. The kit also includes 10 microfigures of your favorite characters, including Peach, Mario, Yoshi, and Bowser! It's the ultimate collector's item for LEGO and Nintendo fans alike!
WHY YOU'LL HAVE HEART EYES: As the colder weather rolls in, you'll be spending more time indoors, and we think this Mario-centric set is the perfect family build for a cozy night in. Share your favorite Nintendo memories as you bond over this epic build, and don't forget to take a family gaming break to play through the Super Mario series. You can snag this amazing set on October 1st!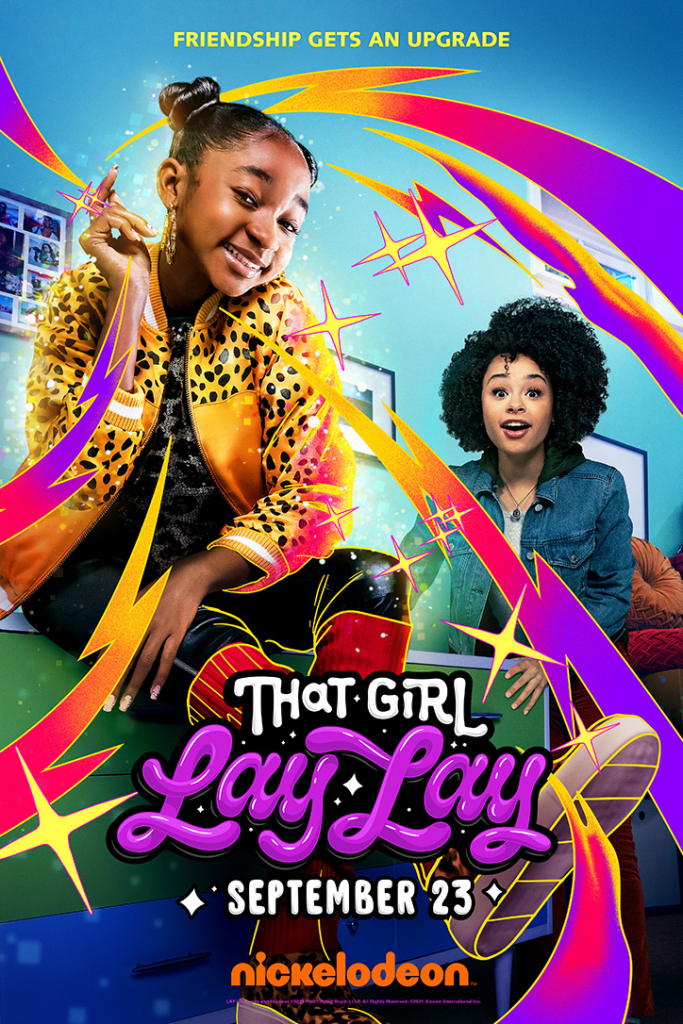 That Girl Lay Lay on Nickelodeon:
THE DEETS: That Girl Lay Lay (aka Alaya High) and Gabrielle Nevaeh Green in the same series? Count us in because this is about to be the best show ever!
In this new Nickelodeon series, Sadie is struggling to make her mark at school and turns to a personal affirmation app featuring a virtual hype girl named Lay Lay for a confidence boost. After wishing on a star that Lay Lay could come to life and help her stand out, Sadie wakes up to discover that her wish has come true!
Now in the real world, Lay Lay decides that she's going to live it up IRL and enrolls at Sadie's school. With her new charming bestie by her side, Sadie discovers that she's able to handle anything from friend drama to running for student council.
WHY YOU'LL HAVE HEART EYES: This hilarious new buddy comedy oozes girl power and is sure to leave you feeling inspired to take on the world with your BFF by your side!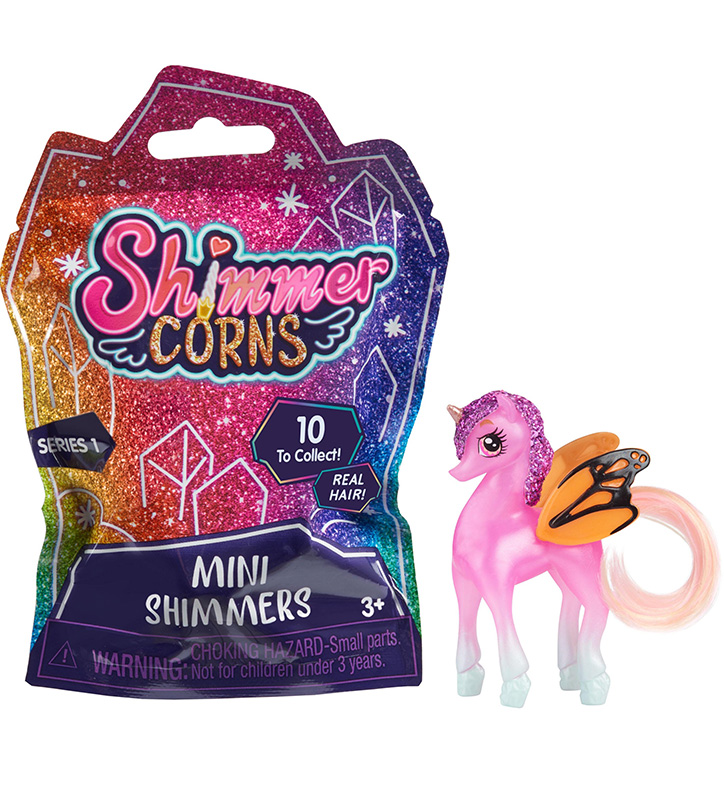 Shimmercorns Mini Sparkle Shimmers from Just Play:
THE DEETS: We love getting creative and drawing beautiful designs for our Shimmercorns, but you know we can't resist a tiny collectible! These Mini Shimmers add a shimmerific touch to your usual blind-bag experience by allowing you to unbox an itty bitty, sparkly version of Shimmercorns!
More into that DIY vibe? The Shimmercorns Sparkle Makeover and Light Up Color Party sets feature full-sized unicorns in need of a glow-up! Use the included stencils and markers to design their wings to match your fav aesthetic, your outfit, or your mood! It's a great activity to bring along on your next babysitting gig or the next time you're bonding with your younger siblings.
WHY YOU'LL HAVE HEART EYES: There are 10 to collect, each with vibrantly colored manes, glittery accents, and wings that are just as fabulous as their larger counterparts. Plus, you can mix and match them to switch up their styles and make them your own. We love displaying ours on our desk for magical motivation while studying!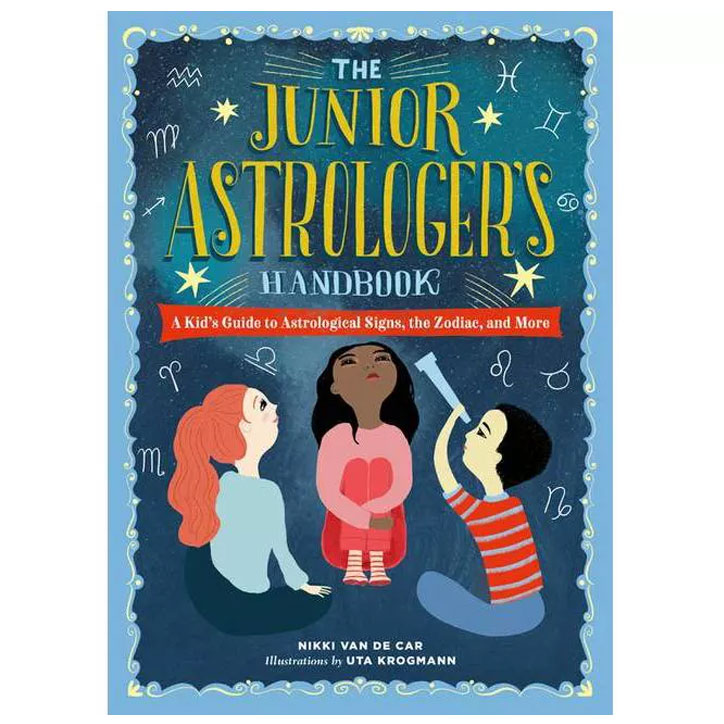 The Junior Astrologers Handbook: A Kid's Guide to Astrological Signs, the Zodiac, and More:
THE DEETS: We all love reading our horoscopes and taking zodiac quizzes online, but if you've ever wanted to learn more about astrology, this book is about to become your bestie! Filled with amazing illustrations by Uta Korgman, The Junior Astrologers Handbook by Nikki Van De Car is the must-have guide to the zodiac and the art of astrology. You'll learn to harness the power of your signs to navigate friends, family, and school and keep your cool through tricky situations. The book will also teach you mindfulness, self-care, and creative techniques that'll have you totally thriving!
WHY YOU'LL HAVE HEART EYES: Learn about astrology and become the queen of your own destiny! You'll be the talk of the lunch table when you're able to read all your friends' signs and interpret the zodiac like a pro. Plus, if you're also interested in witchcraft, there's a sister book that's all about magic, spells, and crystals, and rituals that'll help you channel your witchy vibes.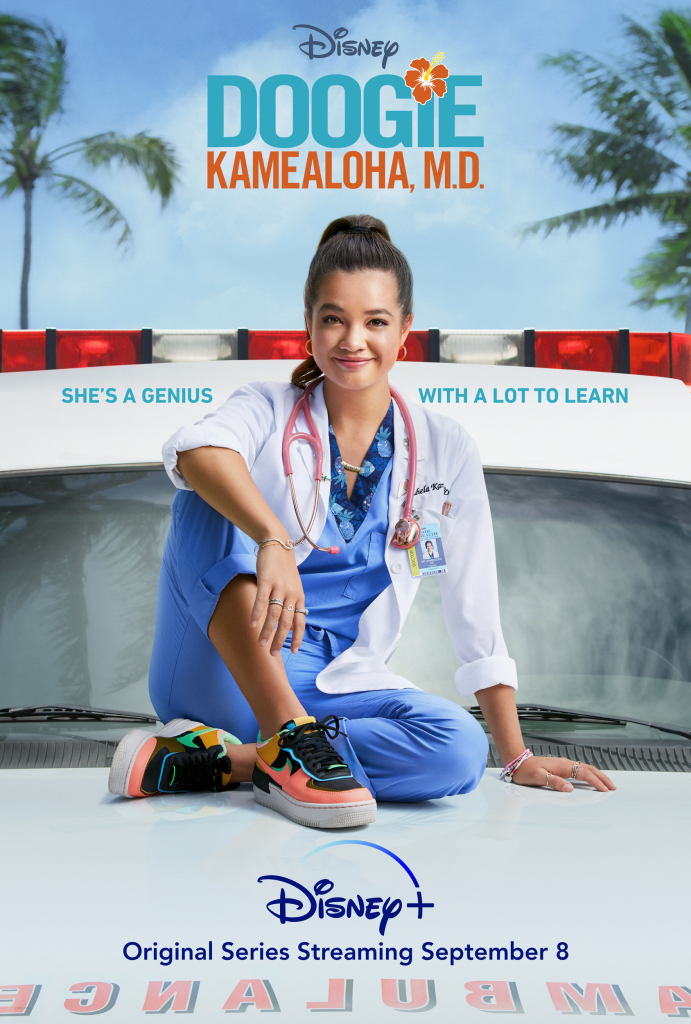 Doogie Kamealoha, M.D. on Disney+:
THE DEETS: Peyton Elizabeth Lee stars as Lahela "Doogie" Kameola, a 16-year-old prodigy juggling her life as a teenage doctor and just an ordinary teen. Inspired by the hit '90s series, Doogie Howser, M.D., this reimagining brings the series to life in a whole new way. Plus, it'll for sure have you dreaming of a future trip to Hawaii after seeing all the beautiful scenery on screen.
Just because she's already a doctor doesn't mean that Lahela wants to miss out on all life has to offer. With a supportive family and friends by her side, she is determined to forge her own path and experience everything she possibly can both in and outside the hospital walls.
WHY YOU'LL HAVE HEART EYES: Lahela may be a genius, but she's got a lot to learn. This super inspiring series is about to become your new fav! With heartfelt family moments, relatable teen awkwardness, and heart-racing hospital drama, it's the perfect pick for family night that has something for everyone.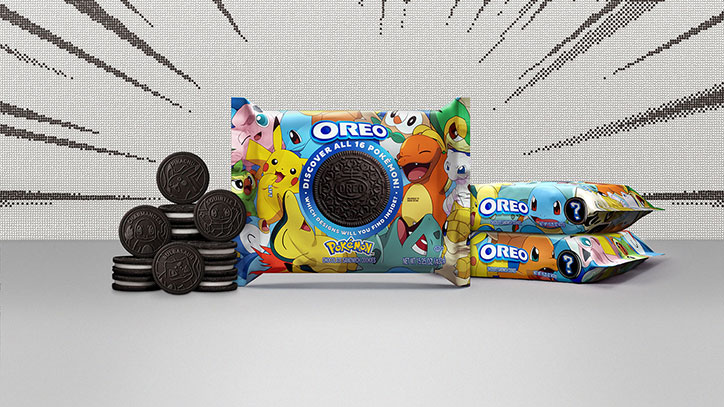 Pokémon OREO from Nabisco:
THE DEETS: Get ready, trainers! Pokémon OREO cookies are about to hit shelves, so get your Pokéballs ready!
These new Pokémon packs are a step up from your ordinary OREOs, boasting a colorful Pokémon-inspired package. Inside, you'll find the chocolatey sandwich cookie you know and love with one major upgrade – Pokémon designs on every cookie! With 16 fan-favorite characters to discover like Pikachu, Charmander, Pancham, and Grookey, including a super rare Mythical Pokémon, you'll become a Pokémon Master as you snack. Will you be able to find them all?
WHY YOU'LL HAVE HEART EYES: Gotta eat 'em all! These limited-edition Pokémon OREO cookies won't be on shelves long, so be sure to snag a pack or two while you can. The perfect after-school snack just got even better now that you can also hunt for Pokémon while you eat them!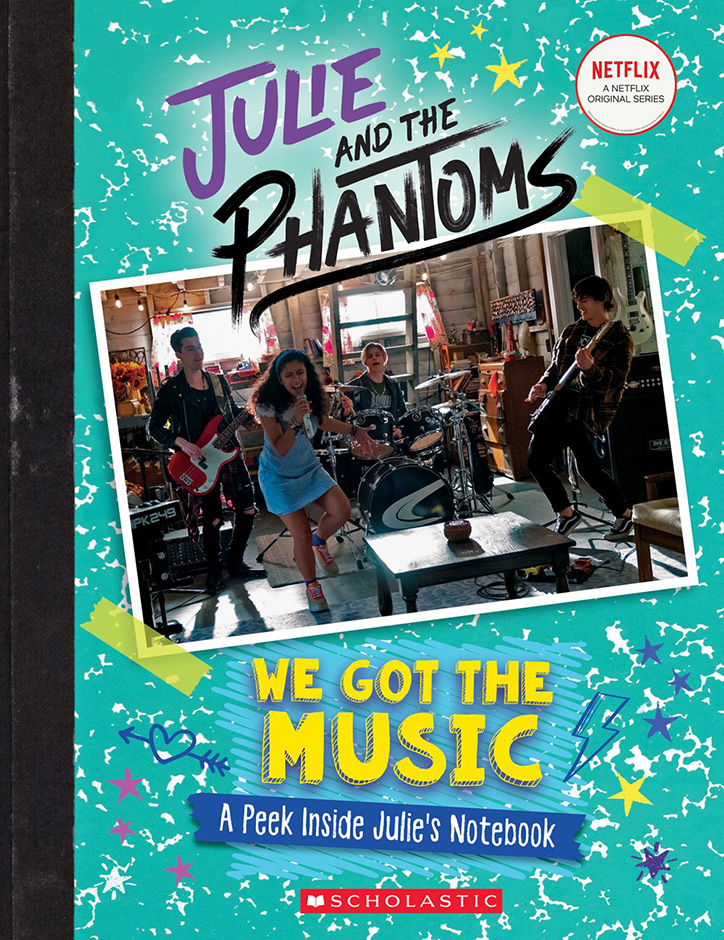 Julie & the Phantoms: We Got the Music: A Peek Inside Julie's Notebook from Scholastic:
THE DEETS: Julie Molina is always writing in her notebook, and this new book gives you a glimpse into her secrets! Every page is packed with plans for the band, memories of her mom, passed notes, lyric ideas, and other musings from Julie, and lots of full-color photos to swoon over.
WHY YOU'LL HAVE HEART EYES: This is the ultimate must-have for every Julie and the Phantoms fan! Get to know Julie and the guys of Sunset Curve better than ever in this behind-the-scenes peek into Julie's notebook. Keep it in mind when you're birthday shopping for the ultimate Sunset Curve stan in your life!
Want to stay in the know about the newest of new stuff? Keep an eye on our HEART EYES series for fresh new releases every month!