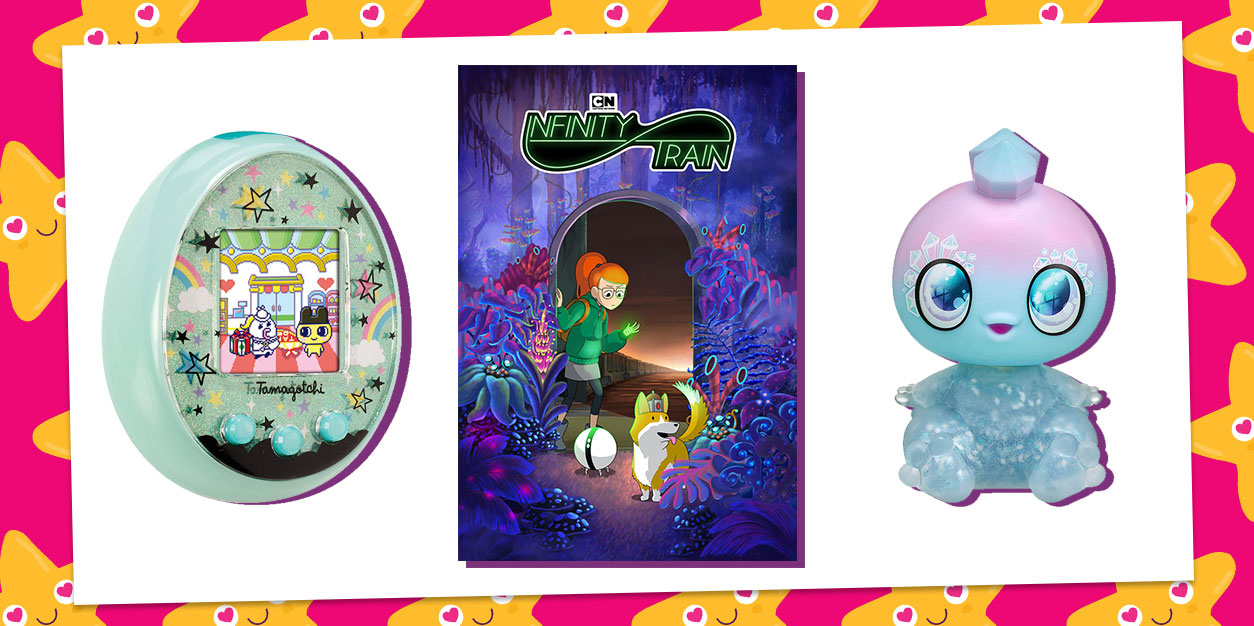 HEART EYES: Edible Science, Infinity Train, and Unicorn Magic
HEART EYES is a new monthly series on YAYOMG! where we're keeping you in the know about all the best new stuff that will have you twinning with your favorite emoji.?

*NOTE: Our HEART EYES roundup is hand-curated by the YAYOMG! Team. Some of our picks are items that we have received for free for reviews. Our recommendations are based on items we loved and think our readers will love. We do not use affiliate links.
It's that time again! This month's edition of HEART EYES is one we're extra excited about!
We were recently invited to attend Sweet Suite in NYC, an amazing night of toys, desserts, and influencers hosted each year by The Toy Insider. At the event, we got to see lots of amazing new toys up close, and our August edition of HEART EYES features some of our fav items from the event in addition to our usual mix of stuff.
In addition to exciting new toy releases, we're also super hyped about Infinity Train on Cartoon Network, tasty new unicorn chocolate chips from Nestle Toll House, and more! Keep on reading for all the things we think will be giving you HEART EYES this month!
HEART EYES – August 2019: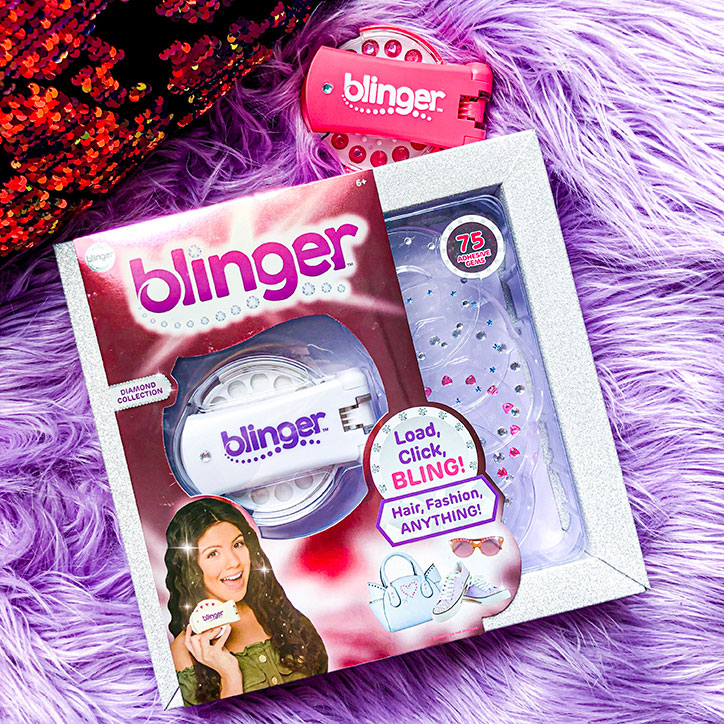 *At the time of publishing this article, Blinger is a paid sponsor on YAYOMG!
Blinger is a new glam styling tool that lets you add sparkle to all your favorite stuff. Load, click, bling – hair, fashion, ANYTHING! Use to it add a bit of dazzle and shine to your hair, your phone case, and even your backpack.
We went hands-on with Blinger and think it's a great way to glam up your school supplies and your hair for your first day back. We've partnered with the brand to give away THREE Blinger Diamond Collection Sets, which you can enter to win HERE!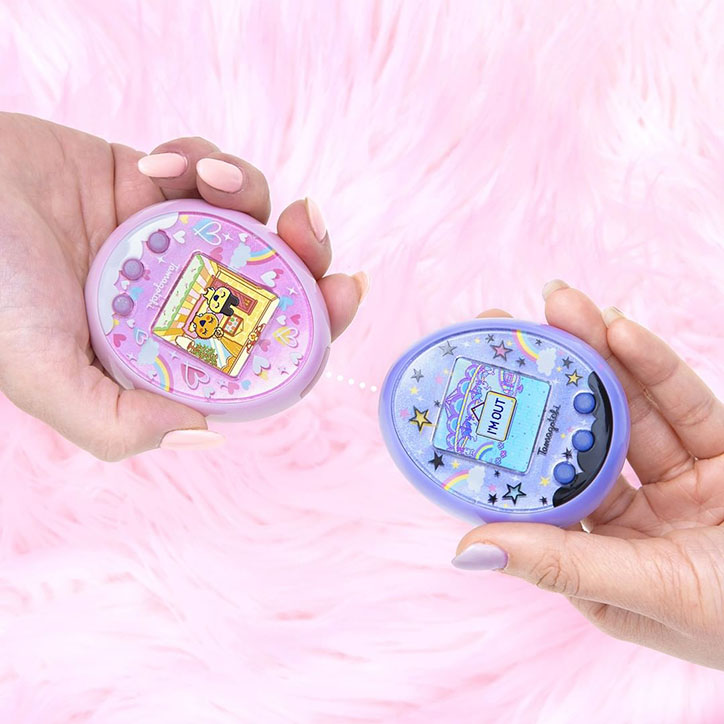 Tamagotchi ON from Bandai:
Tamagotchi are back and better than ever! WithTamagotchi ON, you can interact with your Tama via a colorful screen as well as lots of brand new options to care for and play with your digital friend.
Take your Tama to the park, feed them their favorite meal at a restaurant, and play games together to make them happy. In addition to all the solo play, you can also connect with a friends device for even more fun and connect with Tama players around the world via the Tamagotchi ON app.
We were lucky enough to try out these digital pets with these digital pets, learn more about our Tamagotchi ON experience here! Our favorite part was building our family tree by marrying other Tama characters and making new species.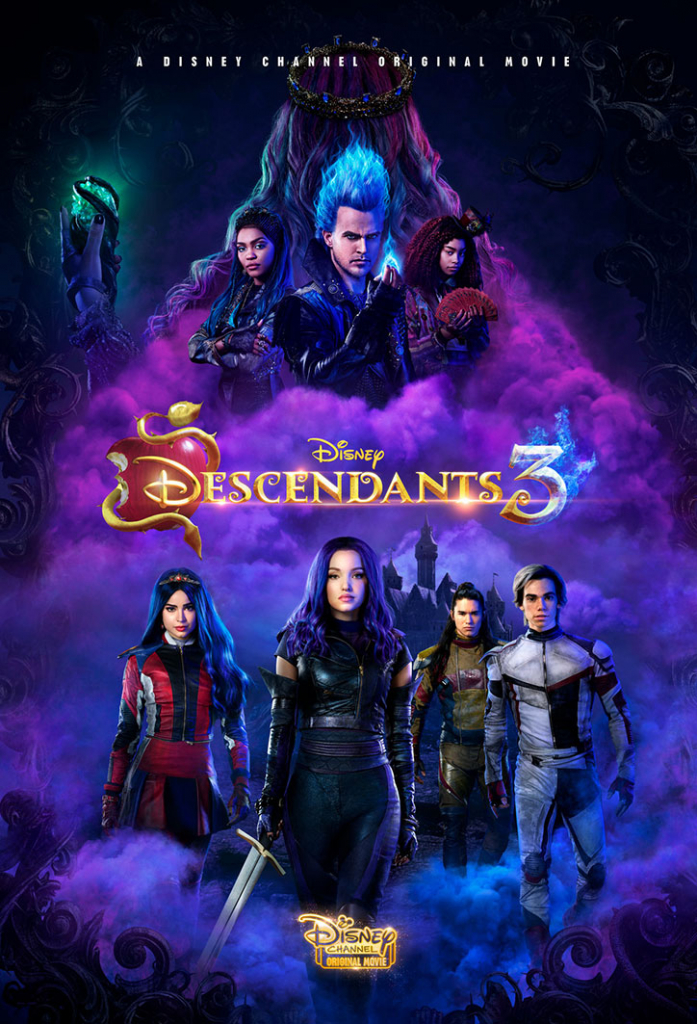 Descendants 3 on Disney Channel:
By now you've probably seen Descendants 3 more than once, but what would our HEART EYES roundup be if we didn't mention our favorite DCOM series?
We don't want to spoil anything for anyone who hasn't watched yet, but we will say this. In the final chapter of the Descendants series, the stakes are higher than ever, and the songs, dance numbers, and costumes are some of the best of all three films. D3 brings back our favorite villains and heroes and introduces a few new characters to love as well as a few surprises! It was a seriously satisfying end to an already fantastic series.
We'd also like to take a moment to remember Cameron Boyce. Cameron's vibrant presence both on-screen and off brought so much joy into the lives of his friends and family as well millions of fans around the world. Those closest to Cameron have started a foundation in his honor to support the causes he was most passionate about. Grab a parent and head to The Cameron Boyce Foundation for more info on how you and your family can support the cause.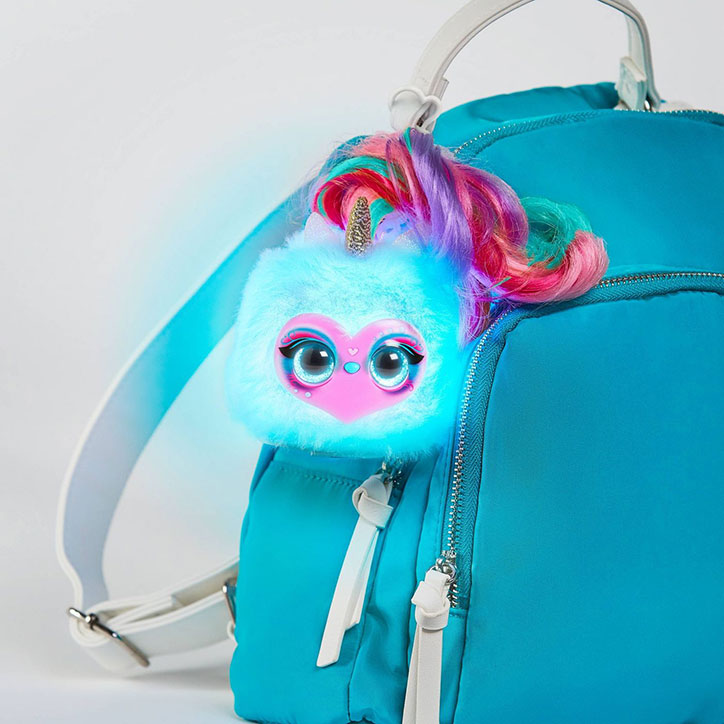 Pomsies Lumies are one of our favs right now, and it's not just because YAYOMG! has Easter Egg you can unlock within each and every Lumie! It's because these rainbow-charged interactive pets are adorable and a ton of fun.
Lumies are unicorns who love color! When you tap your Lumie to any colored object, they'll glow and react, matching the color you share with them. For even more fun, mix dance-worthy beats together via the music mode, or play a variety of super fun, fast-paced games.
Want a Lumie to call your own? We teamed up with the brand for a giveaway! Click here for your chance to enter!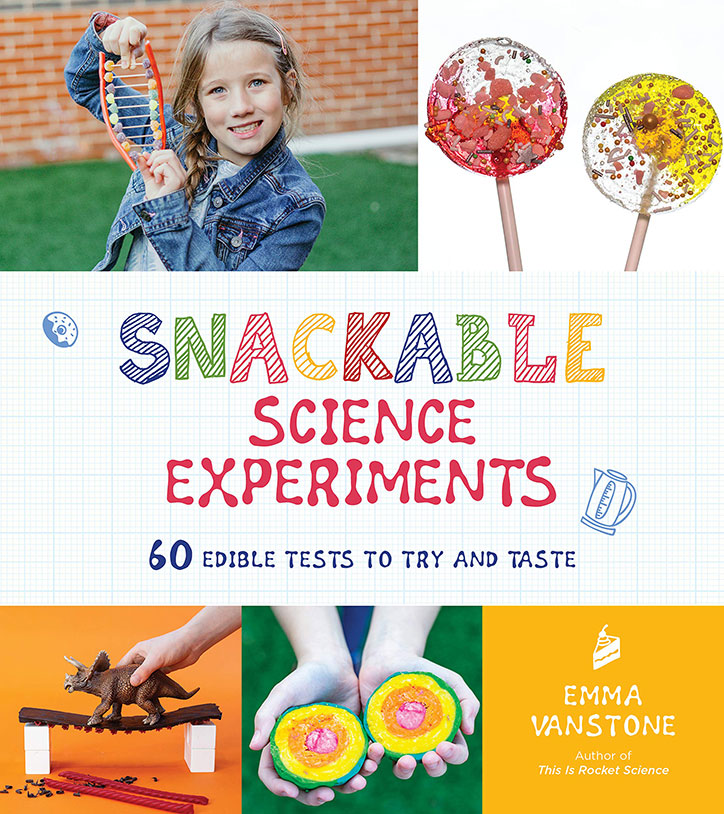 Snackable Science Experiments: 60 Edible Tests to Try and Taste from Page Street Publishing:
Who knew playing with your food could be so educational? All 60 experiments found within the pages of this book will ignite your love of science through simple tests and our favorite thing – FOOD!
As you work your way through each experiment, you'll learn the basics of everything from chemistry to earth science through food. Test the structural integrity of an eggshell bridge, make tasty fizzy lemonade, and learn about the layers of the earth's core by making rainbow fudge.
We think this book is the perfect pick for anyone who wants to tap into their love of science and their endless curiosity!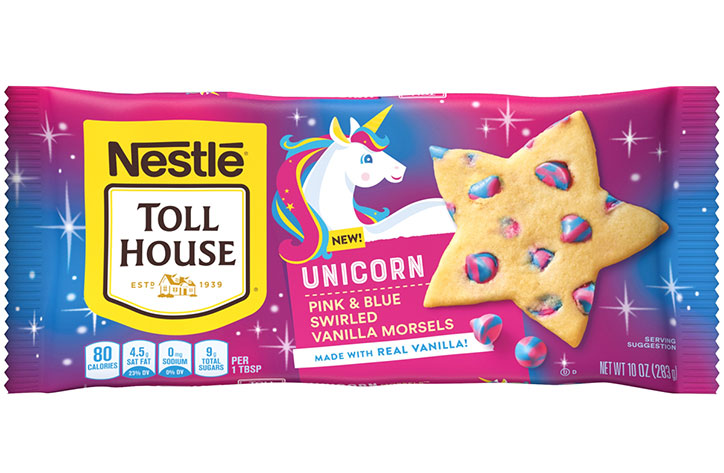 Unicorn Baking Chips from Nestle Toll House:
Could anything be more magical than finding pink and blue swirled baking chips in your cookies, cupcakes, or pancakes? No matter how you use them, you're sure to add whimsy and wonder to everything you whip up in the kitchen.
These enchanting new baking morsels are vanilla flavored, which we think would taste great melted inside a fudgy brownie. The back of the package features a recipe for Unicorn Magic Sugar Cookies, so grab your whisk and head to the kitchen for a day of colorful baking!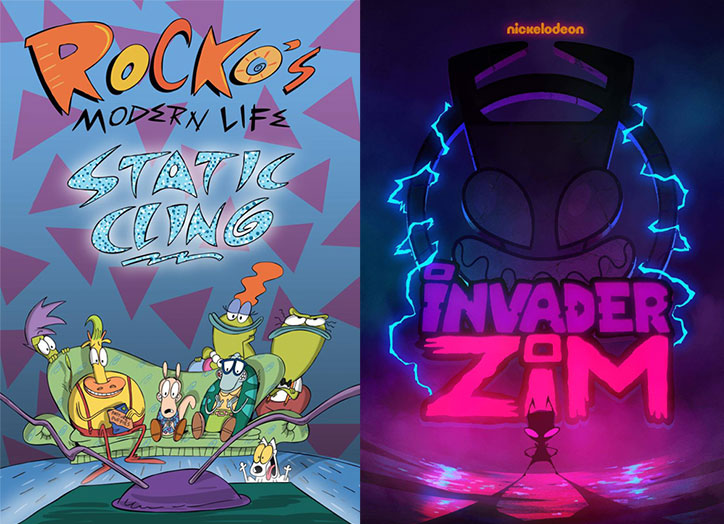 Rocko's Modern Life: Static Cling and Invader Zim: Enter the Florpus on Netflix:
Two Nick classes are being revived on Netflix this month! Rocko's Modern Life: Static Cling hits the streaming service on August 9th and Invader Zim: Enter the Florpus releases on August 16th. Not familiar with Zim or Rocko? Let us give you a quick rundown.
Rocko is an optimistic and always friendly wallaby living in the '90s. Things pretty much never go right for him, but he always manages to make it through the day. In Static Cling, Rocko returns from being in space for the past 20 years and finds himself having to readjust to the modern world and technology of today. Bummed that his favorite tv show has gone off the air, he teams up with his best friends Heffer and Filbert to do whatever it takes to bring the show back.
According to creator Jhonen Vasquez, Enter the Florpus! is just a way to bring fans "MORE ZIM" rather than build upon the OG series, and that's okay with us. TBH, there really doesn't need to be an excuse for more Gir being adorable and more chaotic weirdness and loud screaming. We don't know much about the plot, but we do know that Zim finds out a crucial detail that kept his character fired up and determined throughout the series is actually untrue, causing him to lose confidence in his mission for the first time ever.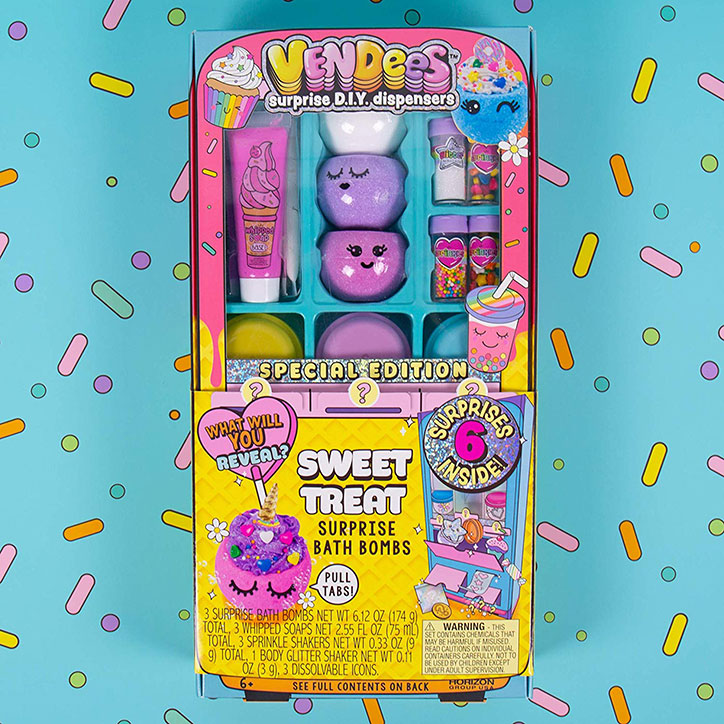 How cute are these vending machine inspired DIY kits? Each Vendees set comes with everything you need to complete a craft activity, as well as six surprises to discover.
First, you'll pull and unravel different parts of the box to reveal all the hidden materials and surprises. Then it's time to get your craft on! There are few different varieties available, including Go Wild Nail Art, Sweet Treat Surprise Bath Bombs, Atomic Rainbow Lip Balm, and a Holo Unicorn Paintable Figurine.
This was a favorite of ours at Sweet Suite. We think YAYOMG! readers will love the unique combination of surprise reveal and DIY!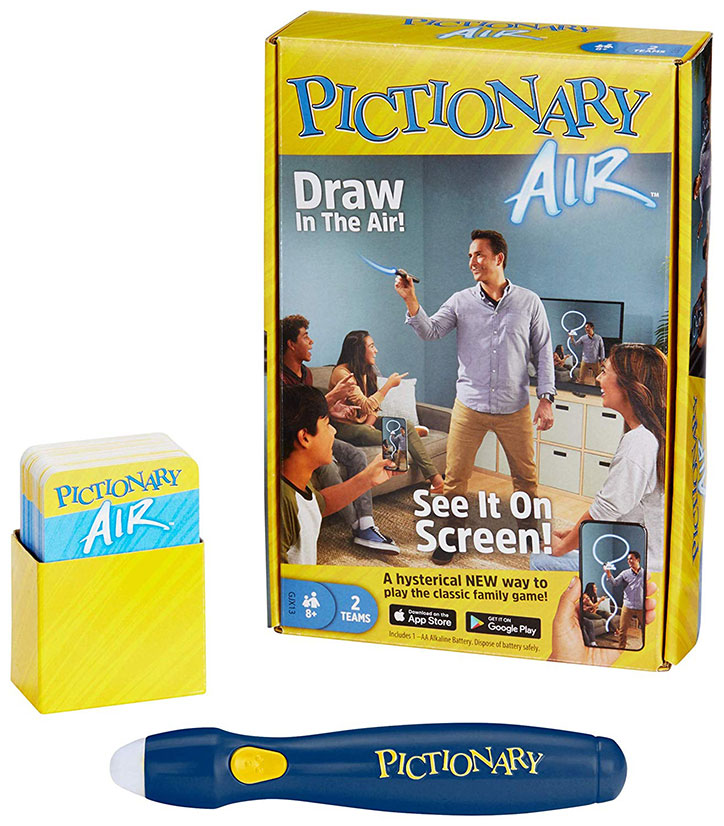 Pictionary Air is already being noted as one of the must-have products for the upcoming holiday season, and it's easy to see why. This modern twist on the classic Pictionary game is great to bring along for game night, birthday parties, and sleepovers.
Rather than sketching on paper, you'll use the included wand to draw in the air! The motions you make with the wand will appear on your TV, tablet, or phone screen so your team can guess what you're trying to draw. You can even interact with your illustrations, adding a charades twist.
We got a chance to go hands-on with Pictionary Air at Sweet Suite, and it was a total blast. It's harder than you'd think to successfully draw in the air, but the added challenge makes for a ton of laughs. Everything you do can be recorded by the app, which means you'll be able to capture all the hilarious share-worthy moments while you play.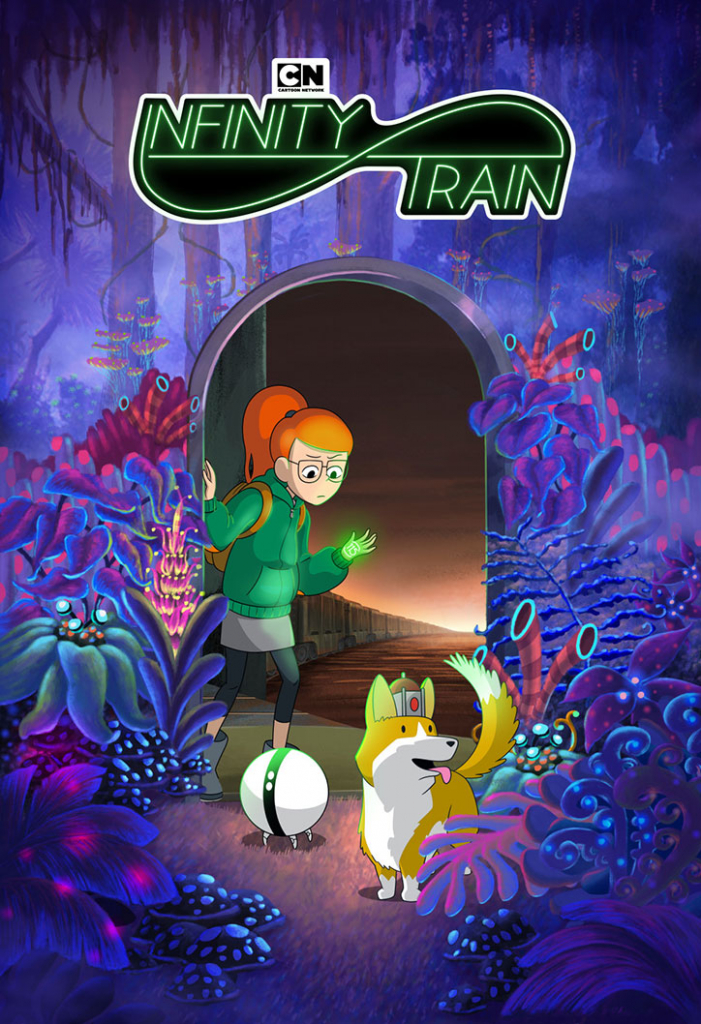 Infinity Train on Cartoon Network:
How could we not possibly recommend a series about a young girl who loves to code and is headed to camp to learn to create her own video game? She's literally everything we love in a leading lady all rolled into one.
After finding out that she won't be able to attend the coding camp she's been dreaming about after her newly divorced parents mix up the scheduling, Tulip runs away from home. She boards a train that appears to be heading to the camp, but she finds herself in a strange, ever-changing world that she must navigate like a video game in order to uncover the mystery and find her way home. It's like a point and click adventure game come to life as a cartoon filled with silly antics, sweet moments, and a ton of emotion as Tulip learns to handle the changes in her life she has no control over.
Infinity Train may only be 10 episodes, but it managed to completely blow us away. We're thankful this series has already been picked up for a second season so quickly because we're not sure what we'd do without more Tulip, One One, and Atticus, the talking corgi king!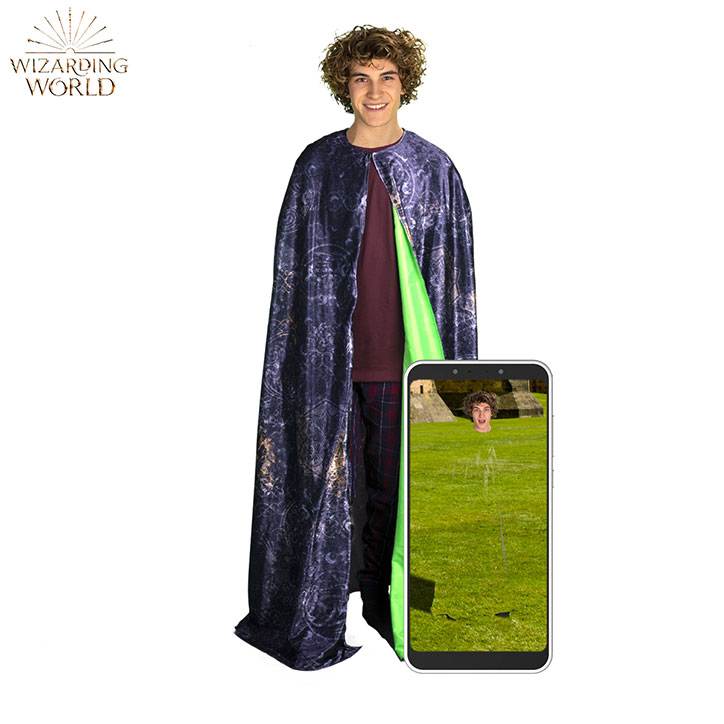 Harry Potter Invisibility Cloak from Wow! Stuff:
When we saw this Invisibility Cloak in action at Sweet Suite, our jaw practically hit the floor. We were amazed that the magic of invisibility was something we were finally able to get our hands on in the Muggle world.
So how does it work? Magic, of course! Well, movie magic, that is. The product actually uses the same type of special effects used to bring the cloak of invisibility to life on screen in the Harry Potter franchise. Just download the Wow! Stuff app, wrap the cloak around your body and be amazed as you appear to vanish on screen. You can re-create your favorite movie moments, prank your friends, and take your first step into the magical world of visual effects.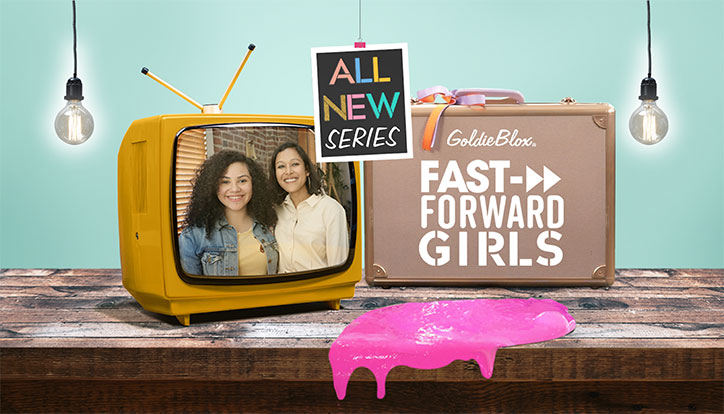 Fast Forward Girls from GoldieBlox:
The newest GoldieBlox series is our favorite one yet!
Their newest series, Fast Forward Girls, was created in partnership with Lydia Hill Philanthropies' IF/THEN initiative to connect girls with inspiring women who are paving the way in their STEM careers. Each episode follows a girl you probably already know and love – like Hayley LeBlanc, Little Froggy, and Karina Garcia as they meet trailblazing female mentors who show them what's it's really like to be anything from a wildlife conservationist to a slime scientist and everything in between.
By connecting girls with women who are succeeding in their fields, Fast Forward Girls is showing them how to take their skills and passions and transform them into future career paths. It's girl power at it's finest!
The first three episodes are out now on their YouTube channel, with new episodes releasing every week.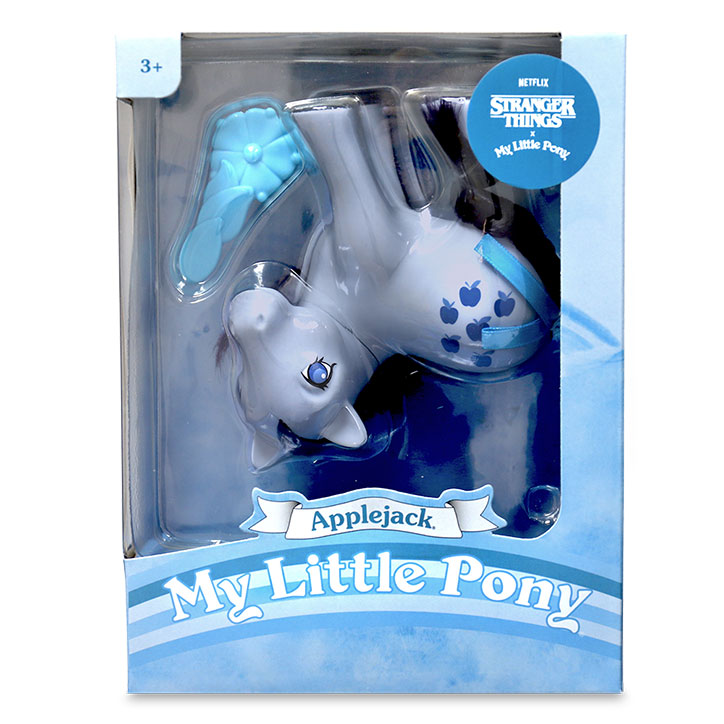 Stranger Things x My Little Pony Upside Down Applejack from Basic Fun:
As fans of both My Little Pony and Stranger Things, we were completely head over heels for this Upside Down Applejack from the first moment we laid eyes on her!
In addition to being in the throwback pony style of the 80s, this collab couldn't be more perfect, as there is an MLP related storyline in the latest season of Stranger Things. Applejack features an upside-down cutie mark and a floral brush so you can keep her mane looking fabulous and Erica approved!
This special limited edition version of Applejack is only available until Summer ends, so if you want to get your hands on one, head to Target ASAP!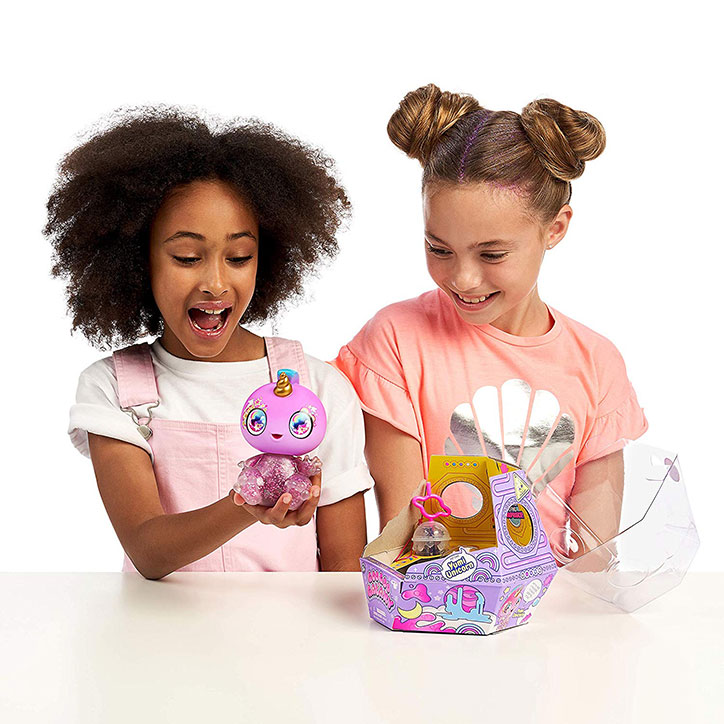 Goo Goo Galaxy from Moose Toys:
If all the Area 51 chatter has had you searching the skies for UFOs and extraterrestrials, we think you're going to LOVE Goo Goo Galaxy!
When we first laid eyes on the Goo Drops at Sweet Suite, we were stunned by their colorful and intricate makeup. It's truly out of this world, and looks even more impressive in person! What are these sparkly, squishy little space travelers all about? They've crash-landed from the Goo Goo Galaxy and are here to remind everyone that it's what's on the inside that matters most!
Each one has different squishable bellies filled with glitter and goo, a unique personality, and they come with a DIY galactic slime activity for you to create.
Dragamonz from Spin Master:
We were lucky enough to get a glimpse at Dragamonz back at Toy Fair in February, and we're so glad they're finally available so we can talk about them! Dragamonz combines everything you love about Hatchimals with everything you love about tabletop gaming.
Each Dragamonz character comes inside a dragon egg that you'll need to crack open and hatch. Inside, you'll find a colorful creature – half dragon, half animal – to add to your collection, each with their own rarity, powers, and personalities.
The fun doesn't stop there, though. Dragamonz come with trading cards that you can use to battle your friends. You can even bring them to life via the Dragamonz AR app. We can't wait to start our collection and try to become the Ultimate Dragon Master!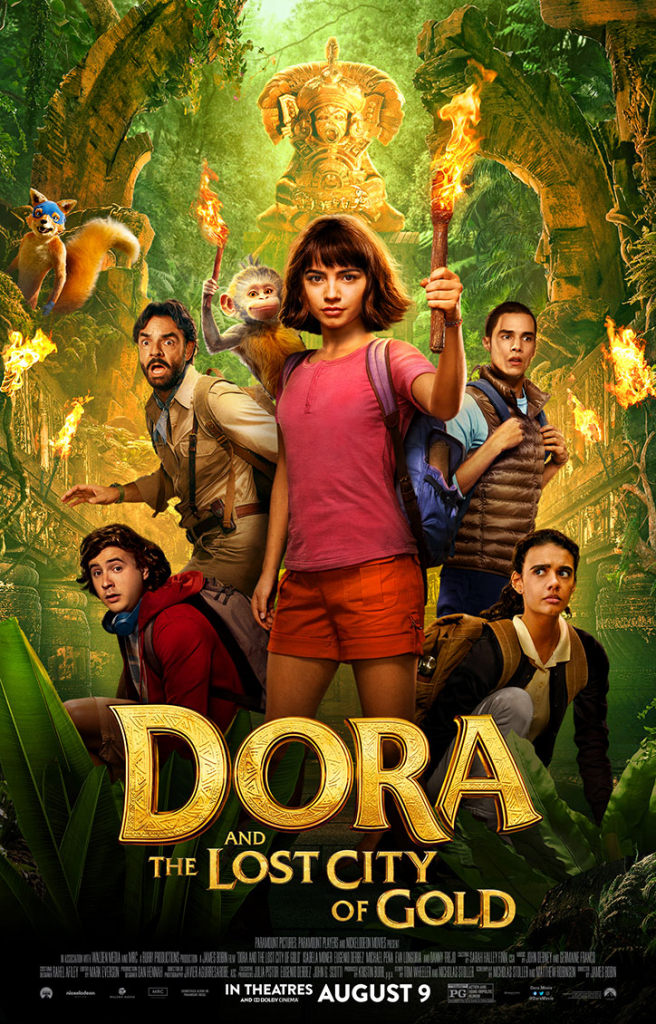 Dora and the Lost City of Gold from Paramount Pictures:
Come on, vámonos! Grab your backpack and your trusty map, because we're headed to the theater with Dora the Explorer for an amazing family adventure!
Dora may have grown up exploring the jungle, but now she's in for her biggest challenge yet – high school! When Dora's family must head out on a dangerous quest, they send Dora to live with Diego's family in the city where she must head to her first-ever day of high school. Dora doesn't exactly fit in with her bubbly optimism and jungle survival kit, and finds herself feeling more alone in a school full of kids than she ever did on her own in the jungle.
Sprinkle in a little Indiana Jones inspired adventure and lots of laughs, and you've got yourself a must-watch movie starring the inspiring, confident Latina heroine you grew up watching. We were surprised by how much we ended up loving it, and think it's a must-watch for sure!
Looking for even more amazing stuff to get your hands on? Check out our other HEART EYES posts!