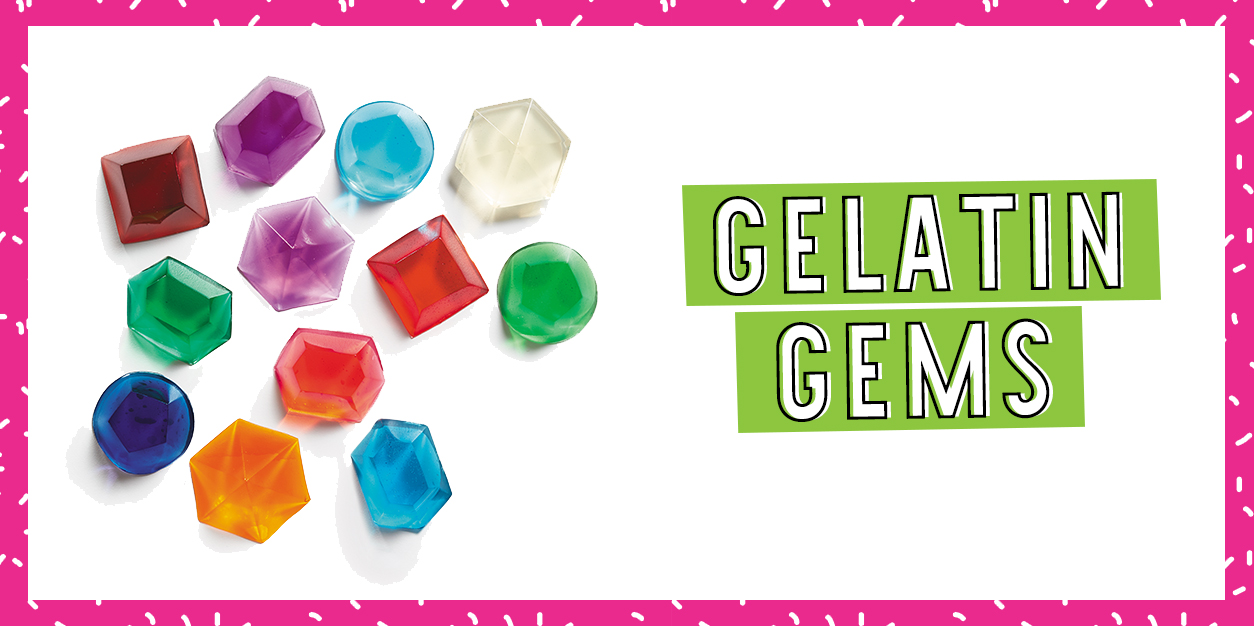 Make Your Next Party Sparkle With These Gelatin Gems
NOTE: This Gelatin Gems recipe was originally featured in Food Network Magazine: The Recipe-A-Day Kids Cookbook. It has been republished on our website with permission.
Move over rocks and minerals! These precious gems aren't made of stone – they're made out of soft, wiggly gelatin!
Whether you're in need of a wow-worthy treat for your next Girl Scout meeting or want to shine in Science class, these Gelatin Gems are the simple, sweet, & totally satisfying treat that will truly dazzle!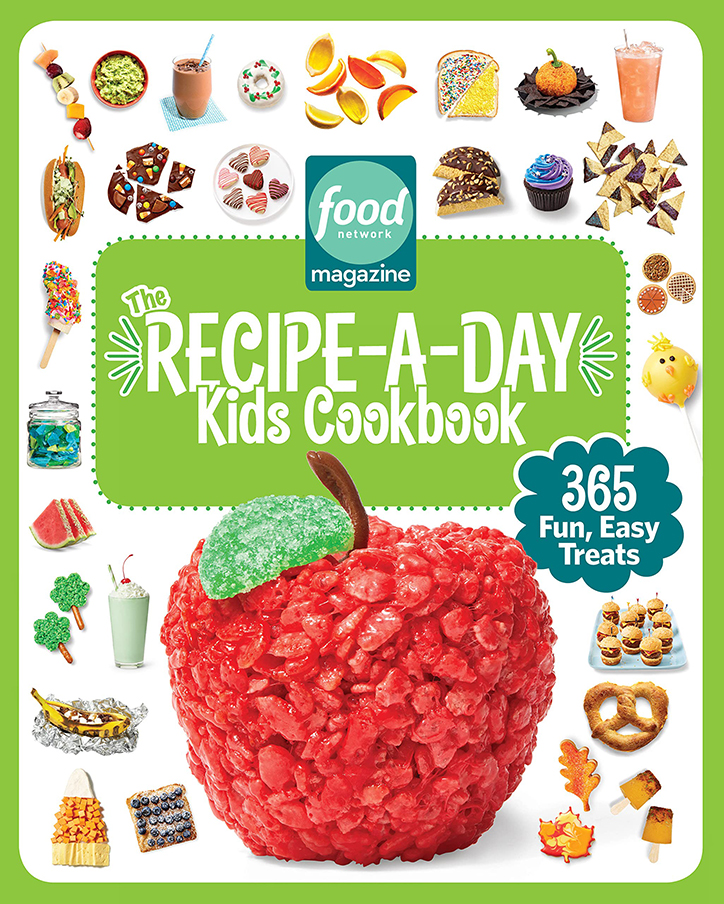 Make every day special with an easy and exciting recipe, whether it's the first day of school, a big birthday, or just a lazy Sunday.
Check out an irresistible new book for young cooks from the editors of Food Network Magazine, America's #1 food magazine and best-selling authors of The Big, Fun Kids Cookbook. In this colorful cookbook, kids will find ways to celebrate every occasion, big and small.
Flip through this book and you'll find a great idea for every day of the year, starting today. What's your birthday? Anyone who picks up this book will turn straight to that date to see which treat falls on their special day! Will it be a daisy cupcake made with snipped marshmallows? Miniature chicken and waffles? Homemade chocolate lollipops? A giant pretzel? Of course, all the big holidays are represented, too—like flag tarts for the Fourth of July or spooky treats for Halloween. And we never miss an excuse to celebrate historic events: You can make star cookies on the day Pluto was discovered. The easy recipes were all created with beginner cooks in mind (some use prepared ingredients!), and each one has been tested in Food Network Kitchen, so it's sure to come out perfect every time.
Inside you'll find:
• 365 sweet and savory recipes and photos—one for every day of the year!
• Holiday cookies and gifts (doughnut snowmen)
• Easy food crafts (a cookie bouquet)
• Fake-out snacks (ice cream sandwiches that look like sliders)
• Cupcake decorating (flower cupcakes made with candy)
• Cute bites for April Fool's Day, Earth Day—and leapfrog cookies for Leap Year!
• Fun food trivia throughout
Food Network Magazine: Recipe-a-Day Kids Cookbook: 365 Fun, Easy Treats
AUTHOR: Maile Carpenter & the editors of Food Network Magazine
PUBLISHER: Hearst Home Kids
DATE: April 5, 2022
Beyond easy to make, all you need is a silicone mold, a few boxes of gelatin, and a few minutes to bring these gems to life, and then you can get comfy on the couch to watch your fav cooking show while they set. Love getting creative in the kitchen? Our friends at Food Network just released a cookbook that will give you a reason to tie on your apron every single day of the year!
The Recipe-a-Day Kids Cookbook is the kitchen companion you need to whip up cute bites and wow-worthy snacks all year long! From creative food crafts and fake-out treats, there are 365 recipes to choose from. With summer break just around the corner, you'll have plenty of time to make everything from Salad on a Stick to Burgers with Cheesy Curly Fries, and even ice cream bowls made out of fruity cereal!
If gems and crystals are SO your vibe – peep the recipe below to inspire your next party snack!
RECIPE: Gelatin Gems:
HOW-TO:
Sprinkle 2 packets unflavored gelatin over 1⁄2 cup cold water or clear soda in a heatproof bowl; let sit 5 minutes.
Add 1 box flavored gelatin or a mix of 2 colors (for a sapphire color, use a mix of berry-blue and grape) and 1⁄2 cup boiling water; whisk to dissolve. Divide among silicone gem molds; skim off the foam.
Refrigerate until set, about 3 hours.
YAYOMG! TIPS:
Don't stop at gems! Any shape silicone mold will work – stars, dinosaurs, flowers – you name it! Make adorable gelatin treats to suit any occasion.

Try mixing any gelatin flavors you can find and go wild with color and flavor combinations. Have fun with it!
Ready to rule the kitchen this summer? You'll love these recipes:
?Jar-cuterie Charcuterie Jars
?Confetti Magic Bars