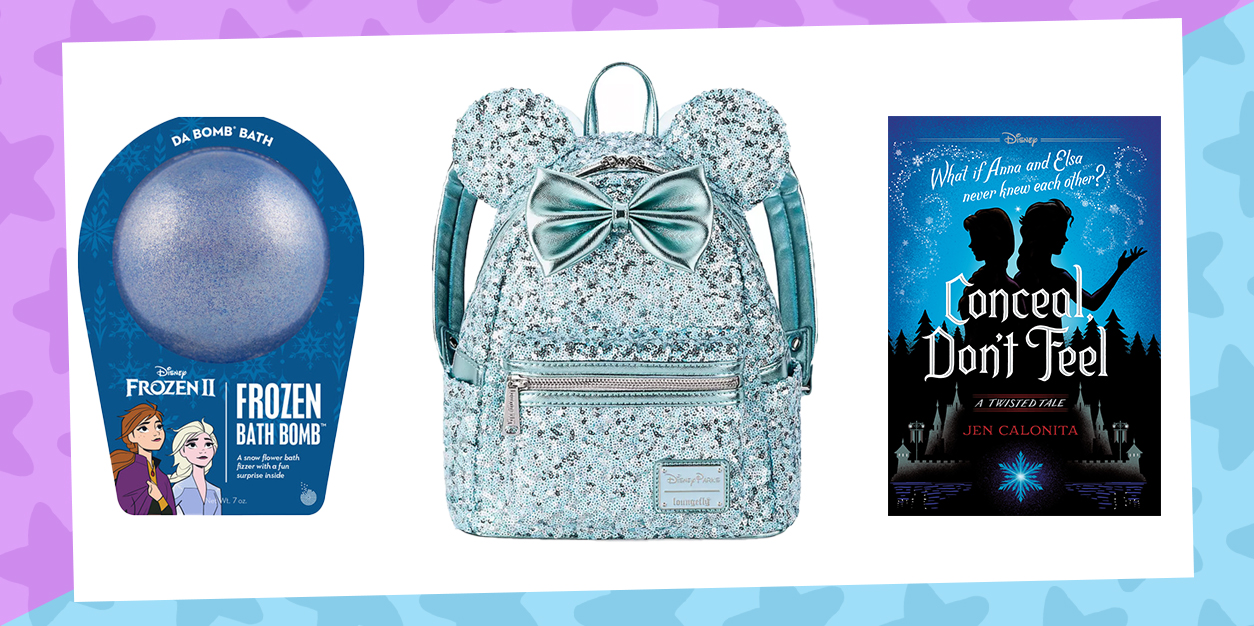 Celebrate Your Fandom With These Frozen 2 Must-Haves + GIVEAWAY!
NOTE: Our Frozen 2 roundup was curated by the YAYOMG! team. Some of our picks are items that we have recieved for free for review consideration. Our recommendations are based on items we think our readers will love. We do not use affiliate links. Opinions are our own.

Giveaway products generously provided by Da Bomb Bath Fizzers, Disney Hyperion, Basic Fun, Just Play and YAYOMG!
Frozen 2 hits theaters in just a few weeks, and we couldn't be more excited to see all of our favs embark on a brand new adventure!
Taking place three years after the first film, Elsa begins to hear a strange sound calling her and threatening her kingdom. In order to save Arendelle, sets out on a life-changing journey with Anna, Olaf, Sven and Kristoff by her side. They'll travel far beyond the comforts of their home, exploring the Enchanted Forest and discovering the origin of Elsa's magical powers. The film promises a soundtrack brimming with amazing new songs, a cast of new characters to fall in love with, and a Frozen adventure bigger than fans could ever have expected.
We're feeling the Frozen 2 hype like crazy here at YAYOMG! That's why we teamed up with Disney Hyperion, Da Bomb Bath Fizzers, Basic Fun, and Just Play to bring you not just a list of all of our favorite Frozen 2 items, but a giveaway that will help one lucky winner celebrate the new film in style!
All Our Frozen 2 Favs: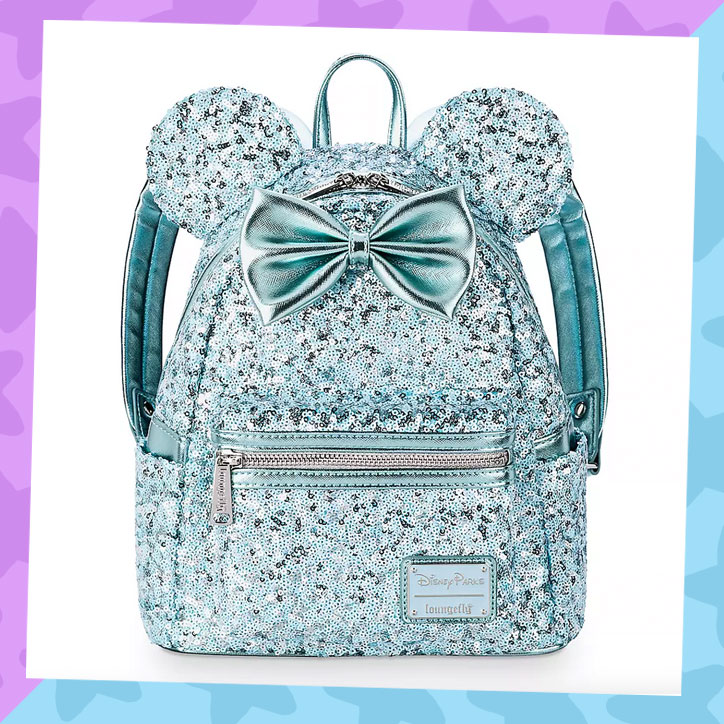 Arendelle Aqua Mini Backpack from Loungefly:
Channel serious Arendelle vibes with this glam mini-backpack from Loungefly. We're always obsessing over the Disney Parks exclusive releases, and this one is no exception.
Decked out in Arendelle Aqua sequins and a metallic Minnie Mouse bow, this snowy backpack is an instant icon. You'll shimmer like Elsa's icy gown as you walk through the halls or embark on an adventure into the unknown!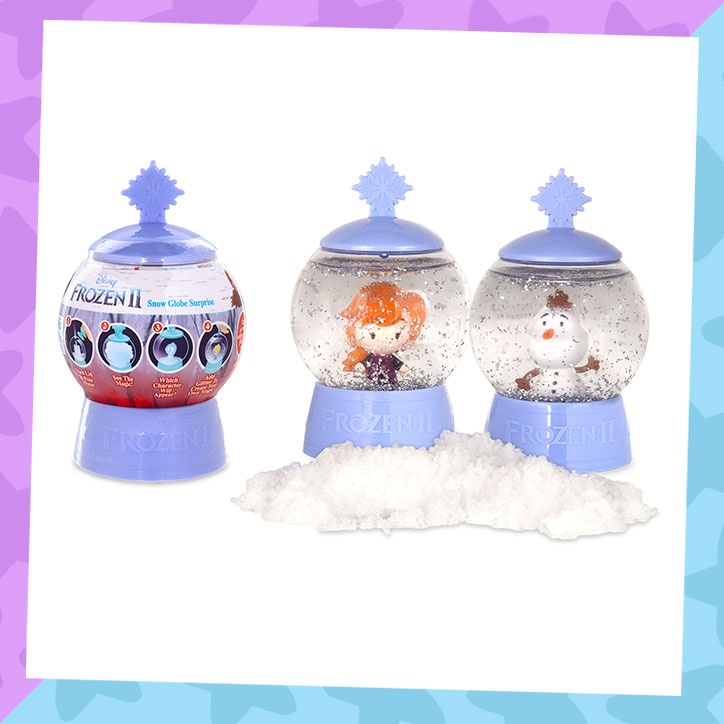 Frozen 2 Snowglobe Surprise from Basic Fun:
Create winter magic like Elsa with these Frozen 2 Snowglobe Surprise collectibles!
Unravel the plastic wrapping, pull off the top, and fill your globe with water to create a blizzard! Then, dig through the snow to discover which adorable Frozen character is waiting for you. There are six possible characters to find – Anna, Elsa, Olaf, Sven, Kristoff, and Nokk, the water spirit.
Once the snow melts away, you'll be left with an adorable snowglobe. Fill it back up with water and give it a shake to see the sparkling, swirling storm inside.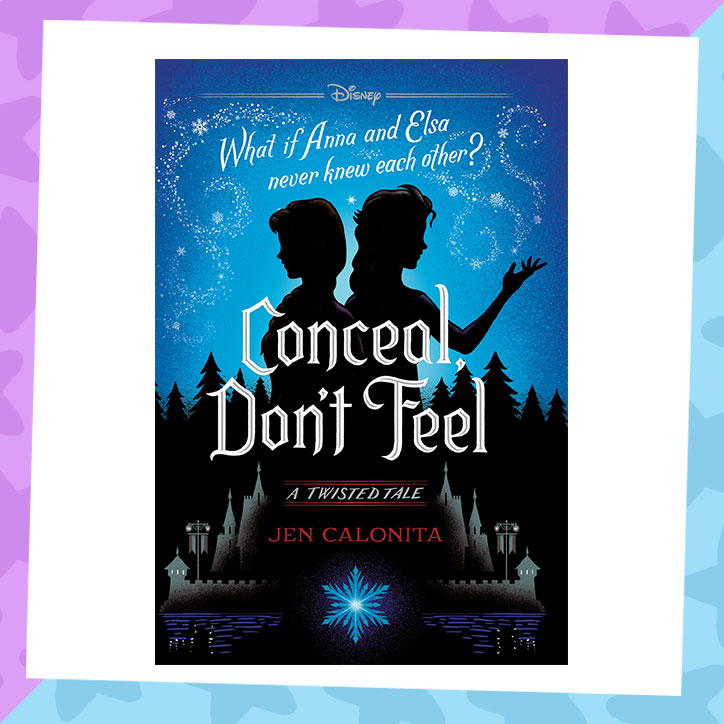 Conceal, Don't Feel: A Twisted Tale by Jen Calonita:
Instead of growing up in side by side rooms in the same palace, what if Anna and Elsa were long lost sisters who had never met? In Conceal, Don't Feel, author Jen Calonita takes all the familiar elements of Frozen – the elemental magic, the charming characters, and the bond between sisters and tells the story in an enchanting new way.
We adore the Twisted Tale series, which features re-tellings of our favorite Disney stories. From Mulan to The Little Mermaid, it's amazing to get lost in brand new stories starring the characters we grew up admiring. Here's what you can expect, synopsis via Disney Hyperion:
"As the future Queen of Arendelle, Princess Elsa's life is full of expectation and responsibility—not to mention, questions. What type of ruler will she be? When will she have to pick a suitor? And why has she always harbored the feeling that some critical piece of herself is missing?
Following the unexpected death of her parents, Elsa is forced to answer those questions sooner than she'd hoped, becoming the sole ruler of her kingdom and growing lonelier than ever. But when mysterious powers begin to reveal themselves, Elsa starts to remember fragments of her childhood that seem to have been erased—pieces that include a very familiar-looking girl. Determined to fill the void she has always felt, Elsa must take a harrowing journey across her icy kingdom to undo a terrible curse . . . and find the missing Princess of Arendelle."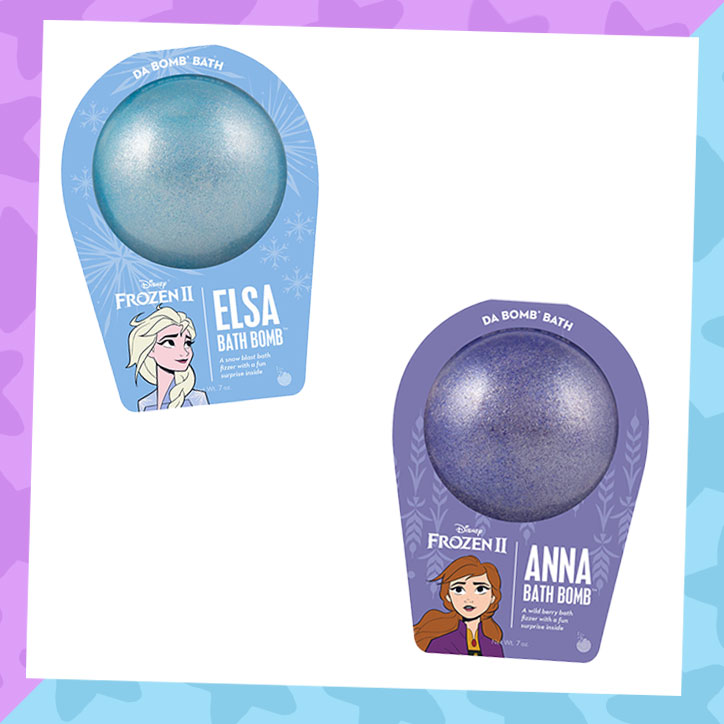 The cold may not bother you, but there's nothing like a soothing bath on a chilly day to warm up your soul. Transform your ordinary bath into a flurry of sparkles and fragrance with these awesome bath fizzer from Da Bomb Bath Fizzers.
There are four varieties to choose from, including Anna (Snow Blast), Elsa (Wild Berry), Olaf (Winter Sparkle). Each fizzer comes with a fun surprise inside, so plop one into the bath and let it fizz away all your troubles!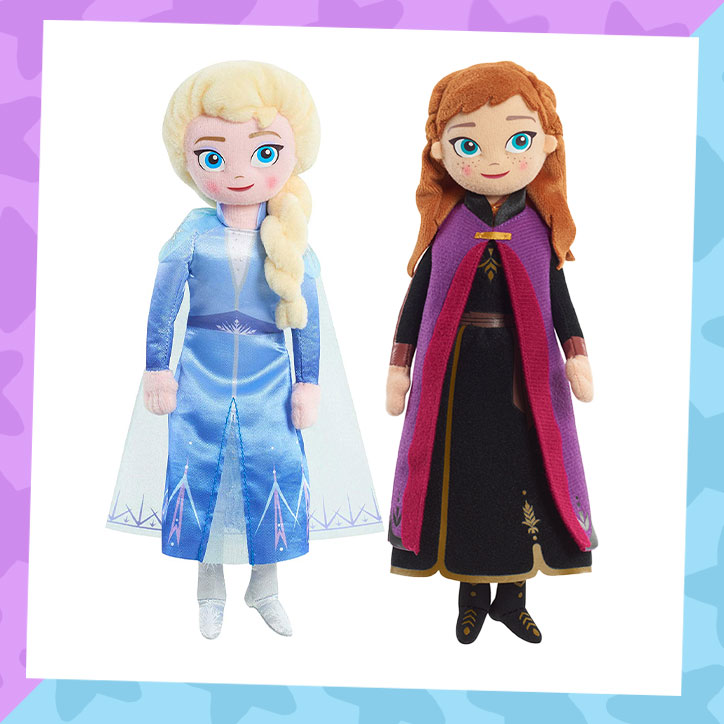 Frozen 2 Talking Plush from Just Play:
How gorgeous are these Anna and Elsa dolls? You may be growing up and ready to move on from some of your dolls and toys, but these ones are so pretty, we couldn't resist adding them to our list. Plus, if there's one thing we've learned from a lifetime of watching Disney movies, it's that we never have to fully grow up!
Give each doll a squeeze to hear phrases from the upcoming Frozen 2 film or just place them on your dresser as a lovely reminder of your favorite movies. Even when you're ready to let them go, Anna and Elsa are a symbol of sisterhood that you can share with your younger siblings to forge a forever bond between you.
Frozen 2 Giveaway: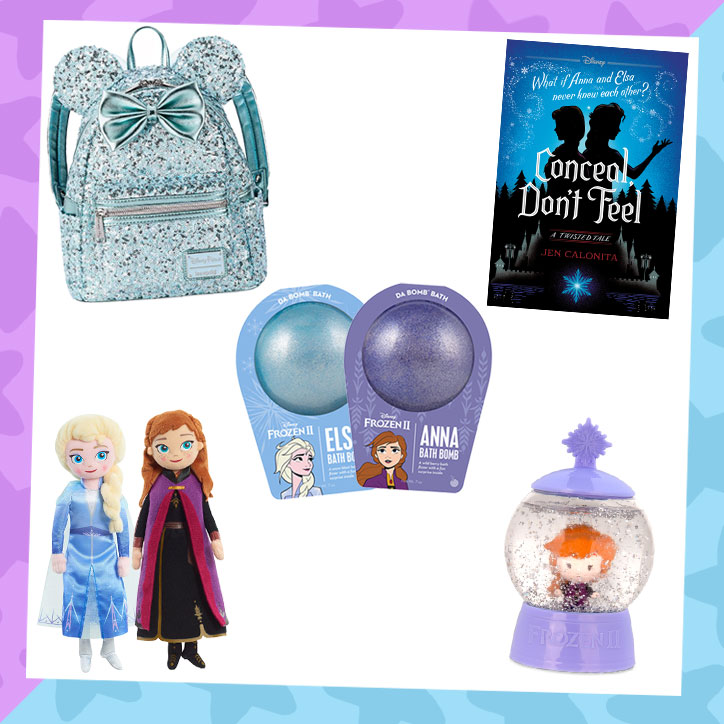 WHAT DO I WIN?:
ONE (1) lucky winner will receive a Frozen 2 Prize Pack that includes:
– ONE (1) Arendelle Aqua Mini Backpack from Loungefly
– THREE (3) Frozen 2 Snowglobe Surprise toys, provided by Basic Fun
– ONE (1) Copy of Conceal, Don't Feel: A Twisted Tale, provided by Disney Books
– THREE (3) Frozen 2 Bath Bombs, provided by Da Bomb Bath Fizzers
– TWO (2) Frozen 2 Talking Plush (Anna and Elsa), provided by Just Play
*Prizes generously provided by Basic Fun, Disney Books, Da Bomb Bath Fizzers, Just Play, and YAYOMG!
HOW DO I ENTER?:
Grab a parent or guardian and have them fill out the form below by November 20, 2019 at 11:59pm ET.
Giveaway runs from 11/06/19 at 03:00 pm ET through 11/20/19 at 11:59 pm. Open to US residents ONLY. Be sure to read the fully detailed rules HERE before entering.
THIS GIVEAWAY HAS ENDED AND THE WINNER HAS BEEN CONTACTED.
You must be 18 or older to enter. Please, only ONE entry per person. If selected as a winner, we will provide your parent/guardian with an affidavit to confirm that you are a valid winner who has permission to win. They will be REQUIRED to sign and return the affidavit to YAYOMG! to claim your prize. Prizes will not be mailed out without signed parental consent.
Wish you had Elsa's magical abilities? Awaken the elements with a wave of your hand and go on a coding journey with the Frozen 2 Coding Kit!