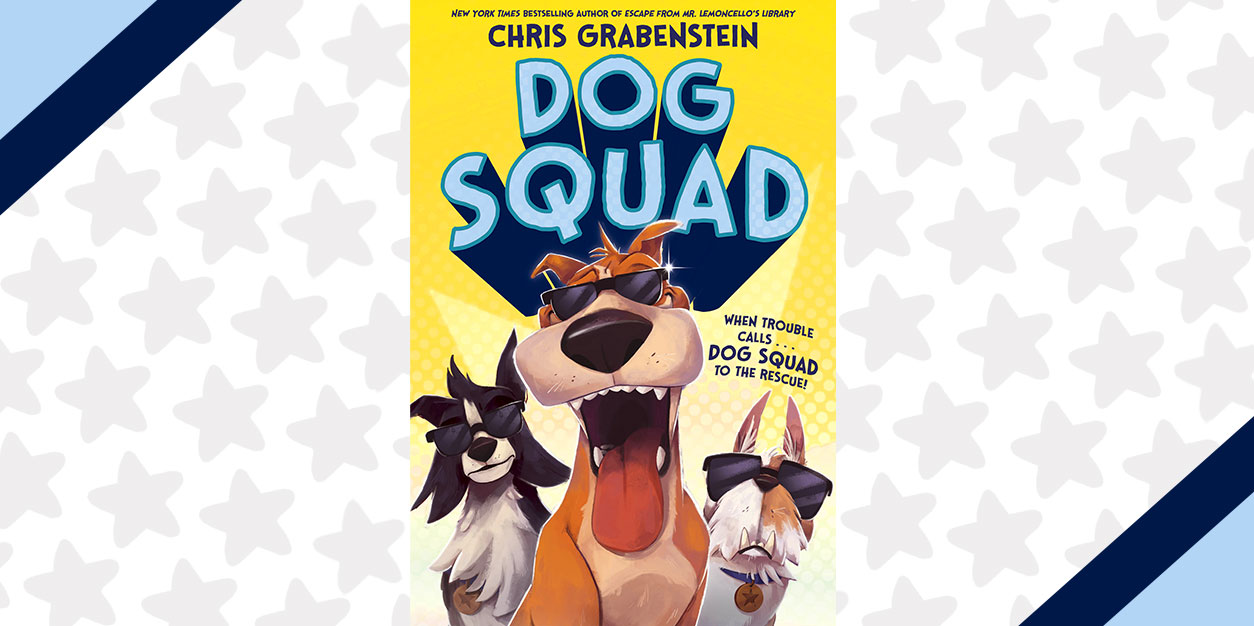 Rescue Dogs to the Rescue: 7 Fun Facts About Dog Squad
When trouble calls, it's Dog Squad to the rescue in this brand new action-packed adventure from bestselling author Chris Grabenstein!
Have you ever written a story about your own pet – or the pet you dream of getting? Maybe you've imagined your kitten exploring the streets of your city, hanging out with other cats it meets along the way, or your turtle having exciting underwater adventures. It's fun to think about what our pet's lives might be like if they could do anything they wanted, and that's exactly what Mr. Lemoncello's Library author Chris Grabenstein has done in his pawsome new novel, Dog Squad!
In real life, Chris adores his dog Fred, a rescue with a not-so-ordinary backstory – he's actually performed in a musical! Fred's life on the Broadway stage is what sparked the idea for Fred in Dog Squad – an ordinary dog with big Hollywood dreams!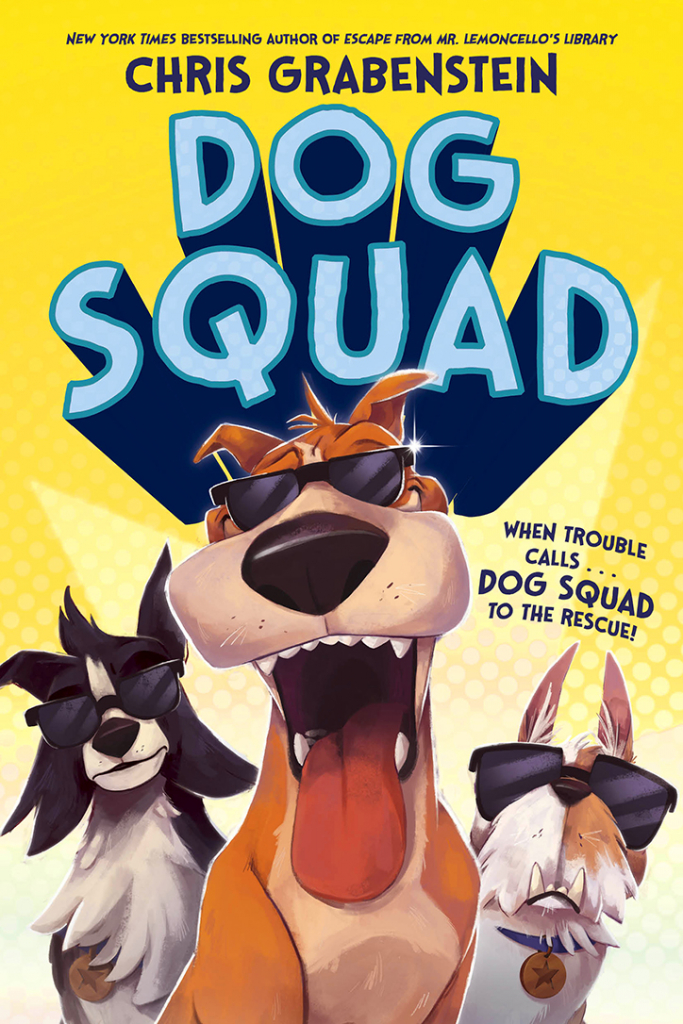 Introducing DOG SQUAD, the crime-fighting, tail-wagging, hilarious new series from the #1 New York Times bestselling author of Escape from Mr. Lemoncello's Library and coauthor of Max Einstein!
When trouble calls . . . it's DOG SQUAD to the rescue!
Duke is not your average dog. Along with his crew, he fights crime and goes on claw-biting adventures helping dogs in peril in the hit streaming sensation–DOG SQUAD! Fred is a pretty average dog. He's scrappy. He's loveable. But he's not brave like his heroes on Dog Squad.
Fred looks an awful lot like Duke from Dog Squad though. In fact, when Duke needs a stand-in, Fred's the perfect choice. But the Dog Squad action doesn't always stop on screen! When there's danger in real life, can Fred find the courage to step up and save the day?!
It's all paws on deck in this action-packed, middle grade adventure series just right for anyone who loves dogs–and anyone who loves to laugh!
Dog Squad
AUTHORS: Chris Grabenstein
PUBLISHER: Random House Books for Young Readers
DATE: May 11, 2021
Fred from the book is scrappy, lovable, and obsessed with binge-watching his favorite show, Dog Squad, an action-packed TV series all about rescue dogs who fight crime and save the day. Fred looks almost exactly like Duke, the star of the show and leader of the pack – so much so that when Duke needs a stand-in, Fred is chosen for the part! Getting the chance to star on his favorite show sounds like a dream come true, but it isn't all Hollywood razzle dazzle. When the danger stops being fictional, and Fred has to find the courage to step up and save the day IRL!
This LOL-worthy series is non-stop excitement, filled with amazing animals, lots of dog puns, and the unexpected antics you know and love from the author's other books! We're thrilled to share that author Chris Grabenstein is here dishing out 7 fun facts about Dog Squad and the real-world inspirations behind the series!
7 Fun Facts About Dog Squad: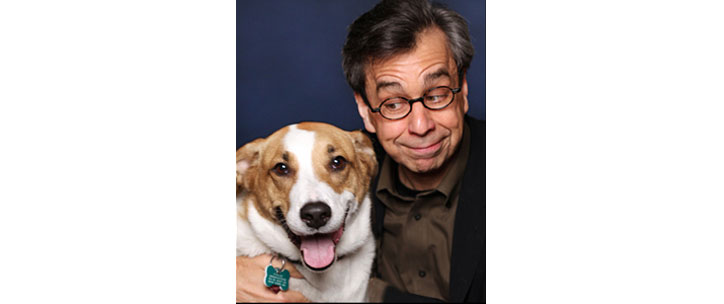 FACT #1:
Fred, the humble and lovable rescue dog at the center of the action in DOG SQUAD is based on my late dog whose name, not coincidentally, was Fred!
Before we adopted Fred and gave him his furever home, he was a stray and wound up in an animal shelter, which could've been the end of his story. But fortunately for Fred (and us!), Bill Berloni, Broadway's most acclaimed animal trainer, needed two more dogs for the canine cast of Chitty Chitty Bang Bang. Early in his career, Mr. Berloni was the one who discovered and trained Sandy for the original Broadway production of Annie. He's also trained dogs (not to mention cats, rats, and other critters) for all sorts of stage productions, commercials, movies, and TV shows.
In 2005, Berloni invited animal shelters from all over New York City to send their most talented dogs to an audition for the two remaining four-legged roles in the Broadway production. Fred went. Fred wowed Mr. Berloni (and the crowd). Fred won the part!
When the show closed, my wife J.J., who volunteers with animal rescue groups, knew somebody who knew somebody who knew Bill Berloni and we were able to adopt Fred.
FACT #2:

The old timer dog in DOG SQUAD is named after Buster, the dog we had before we had Fred.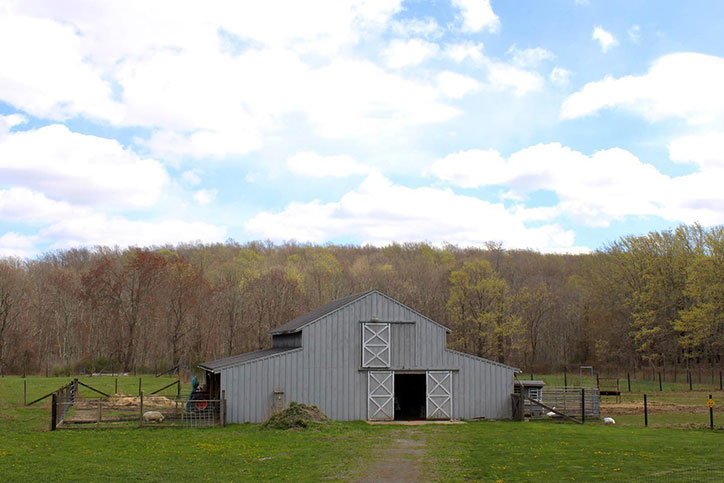 FACT #3:

Jenny Yen's Second Chance Ranch is based on William Berloni Theatrical Animals' farm, both in Connecticut.

It is currently home to dozens of working and retired animal actors, including 30 dogs that have appeared in shows such as Annie,The Wizard of Oz, Oliver!, and Legally Blonde.

FACT #4:

Chris Grabenstein does not do the illustrations in his books. (Thank goodness. He can't draw anything except an occasional bath.) The 60+ pictures in DOG SQUAD were done by the amazing Beth Hughes.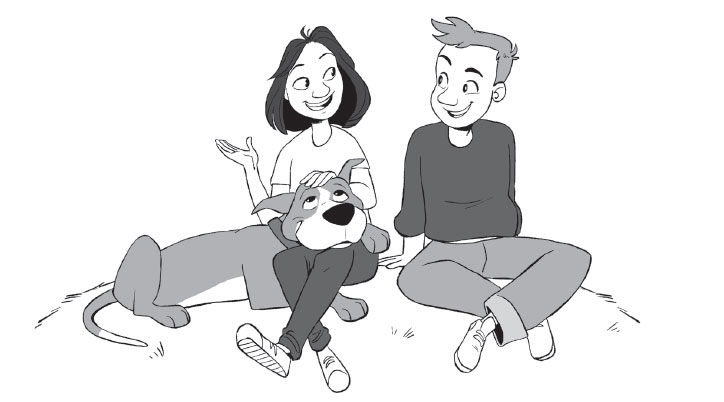 Chris did show Beth a few photographs of Fred and loves how much the Fred in the book resembles the Fred from real life!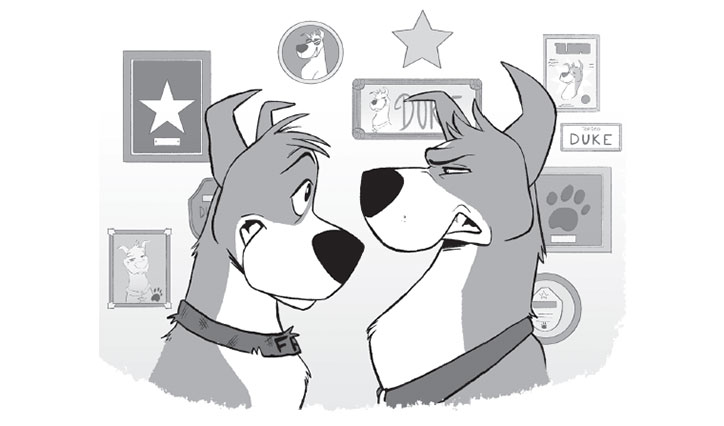 FACT #5:

Yes, there is a whole The Prince And The Pauper vibe going on in the story. Fred just happens to look almost exactly like Duke, the star of the number one streaming sensation in the world, DOG SQUAD. And when Duke breaks a paw, well the show must go on!
FACT #6:

This book about rescue animals also helped raise money for animal rescue. Character naming rights for the cat (CLARENCE) and the teacher (MRS. MECKLEY) went to the high bidders in a charity auction to raise funds for LUCKY BLACK CATS OF MEW YORK CITY.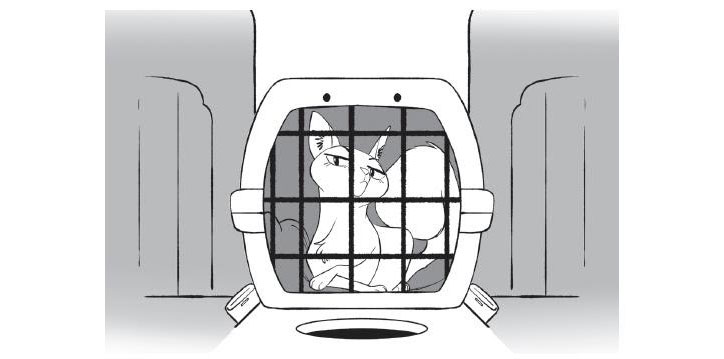 Animal rescue folks have a very wise saying: "Make adoption your first option!"
All of the dogs that Bill Berloni casts in Broadway shows are rescues.

FACT #7:

My two cats, Phoebe Squeak and Luigi, have almost forgiven me for writing a book about dogs. Especially after they heard that the DOG SQUAD sequel will be called CAT CREW!
Can't wait for the release of Cat Squad? We've got you covered! Check out author Chris Grabenstein dishing out deets on his other super funny series – The Smartest Kid in the Universe. If you're a total cat person, we think you'll also love Katie the Catsitter, a graphic novel all about a girl and her squad of cats with amazing abilities!