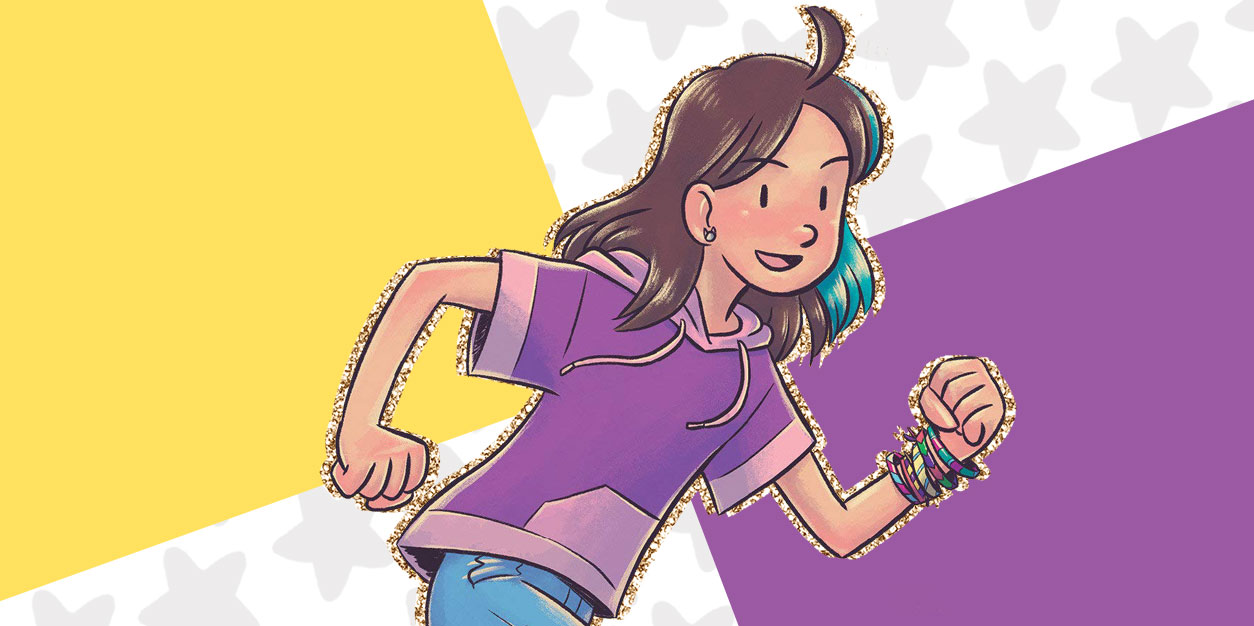 Mismatched Shoes & Super Skilled Cats: 5 Fun Facts About Katie the Catsitter
Supervillains, friend drama, and a team of highly skilled cats? Katie the Catsitter is about to become your new favorite graphic novel!
Supers and villains are just kind of a thing where Katie lives in NYC, but she's never really paid them much attention. She's much more interested in figuring out a way to make enough money to join her BFF Bethany at camp so they can spend the summer together. She's dreading the long, boring summer that lies ahead until she gets what seems like a dream job – catsitting for her upstairs neighbor Madeline.
Except, Madeline isn't your typical cat owner, and these are far from ordinary cats! There are 217 of them, each highly trained with their own unique skills, like computer hacking, pizza ordering, lock picking, and even sewing. These mischievous kitties are completely out of control, and this catsitting gig won't be as easy as it seems.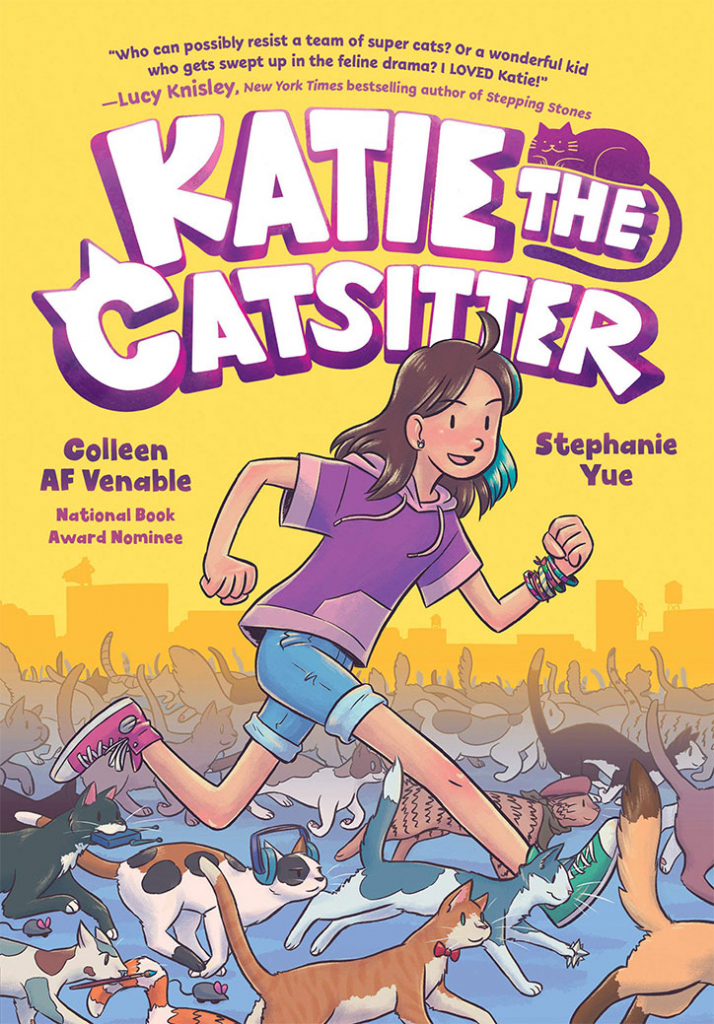 Calling all Raina Telgemeier fans! Introducing an irresistible new middle-grade graphic novel series about growing up, friendship, heroes, and cats (lots of cats!)–perfect for fans of Guts, Awkward and Real Friends (not to mention anyone who loves cats!)
Katie is dreading the boring summer ahead while her best friends are all away at camp–something that's way out of Katie and her mom's budget, UNLESS Katie can figure out a way earn the money for camp herself. But when Katie gets a job catsitting for her mysterious upstairs neighbor, life gets interesting.
First, Madeline has 217 cats (!) and they're not exactly . . . normal cats. Also, why is Madeline always out EXACTLY when the city's most notorious villain commits crimes?! Is it possible that Katie's upstairs neighbor is really a super villain? Can Katie wrangle a whole lot of wayward cats, save a best friendship (why is Beth barely writing back? And who's this boy she keeps talking about?!), AND crack the biggest story in the city's history? Some heroes have capes . . . Katie has cats!
Katie the Catsitter
AUTHOR: Colleen AF Venable
ILLUSTRATOR: Stephanie Yue
PUBLISHER: Random House Books for Young Readers
DATE: January 5, 2021
The whole thing seems kinda weird, right? What's weirder is that Madeline is mysteriously out when the city's most nefarious supervillain, The Mousetress, is out terrorizing the city. And why has Beth started writing Katie less and less letters? Will Katie be able to figure out what's going on AND save her friendship?
Katie the Catsitter is a hilariously heartwarming adventure that brings the girl power and excitement in this tale of good and evil. If this sounds like the purr-fect read for you, you're in luck! Author Colleen AF Venable and illustrator Stephanie Yue are here to share 5 A-MEOW-ZING facts about the book!
Authors Colleen AF Venable and Stephanie Yue Share 5 Fun Facts About Katie the Catsitter: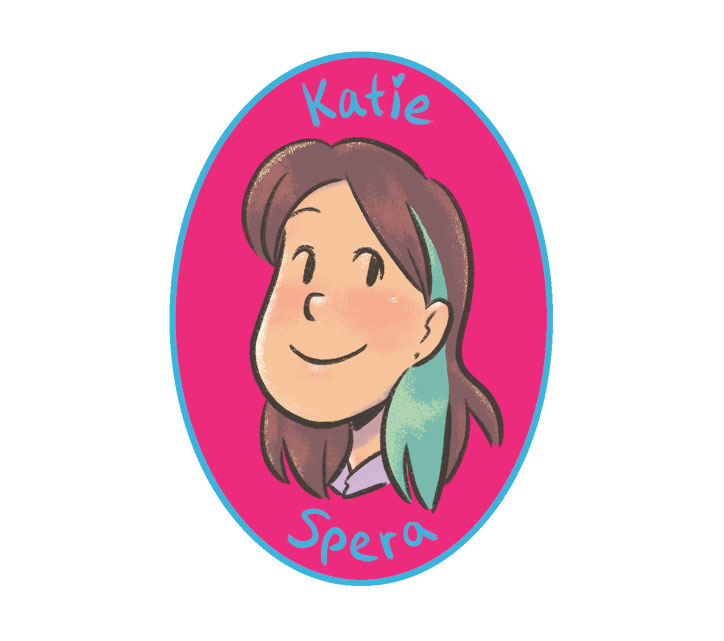 Family Connections:

Katie's last name is Spera, which is Colleen's great-grandparent's last name. That means Katie is Colleen's "Second Cousin Once Removed" and also means that her great-grandparents immigrated from Italy, too!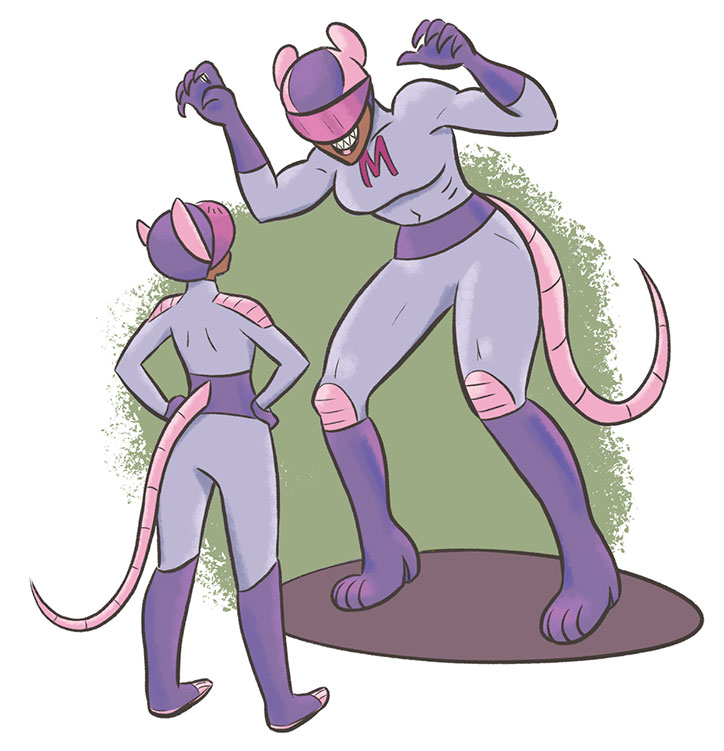 Spandex and Capes are SO Last Year:

The Mousetress doesn't wear a traditional superhero/villain costume, no high-heels, no spandex, and she most definitely doesn't wear her underwear on the outside!

Her outfit is actually based on motorcycle gear with a dash of Bubblegum Crisis. Tough, high-tech, bulletproof and abrasion-resistant, and very cool looking! Stephanie even owns similar gear for when she rides her motorcycle.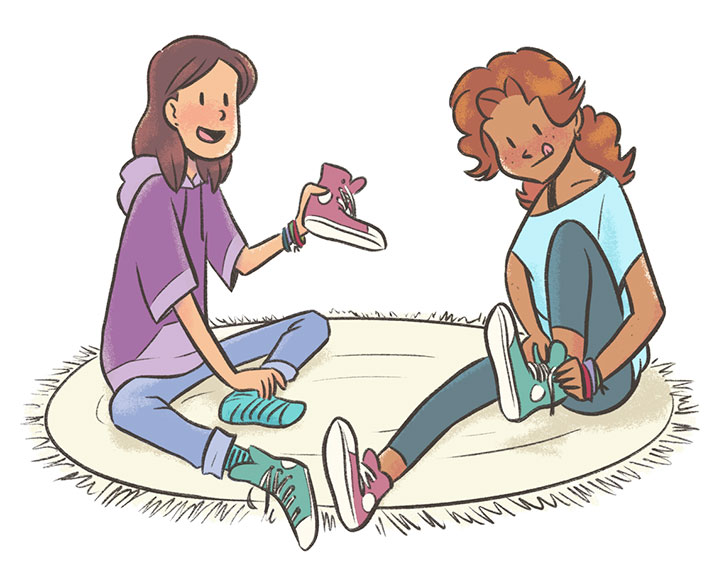 Best Feet Forever:

We don't mention it in the book, but did you notice that Katie and Bethany have the same mismatched sneakers? Did you also notice that they have different colors on different feet? That's because instead of wearing best friend charms they swapped one shoe each, and even though they are very different heights they have the same size feet!

That's kind of like how Stephanie and Colleen have the same size feet even though Stephanie is really great at martial arts high-kicks and Colleen is really great at swimming low-kicks. In celebration of the book, they are going to swap a shoe!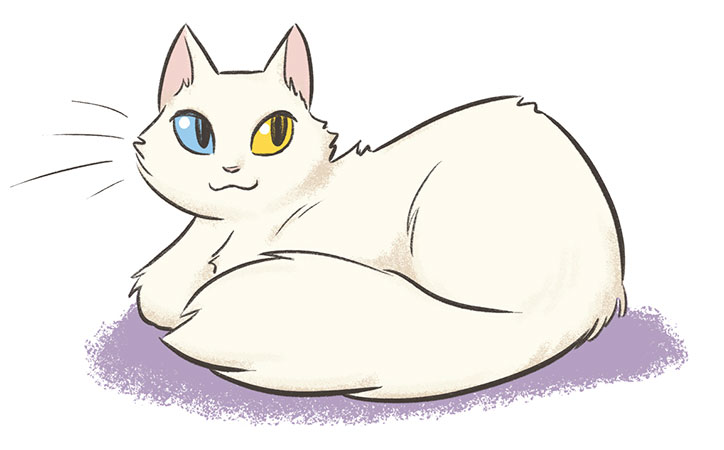 Eye See You:

Did you know that all kittens are born with blue eyes? It's true! But around 4-10 weeks old they start to produce something called melanin, and that is the thing that dictates which color the cats eyes will eventually be. Some cats have orange eyes, some have yellow eyes, some stay blue, and some, like Scratch-Off — everyone's favorite fierce bodega cat — wind up with two different color eyes! Having two different color eyes is called heterochromia and while it's rare, it can even occur in humans.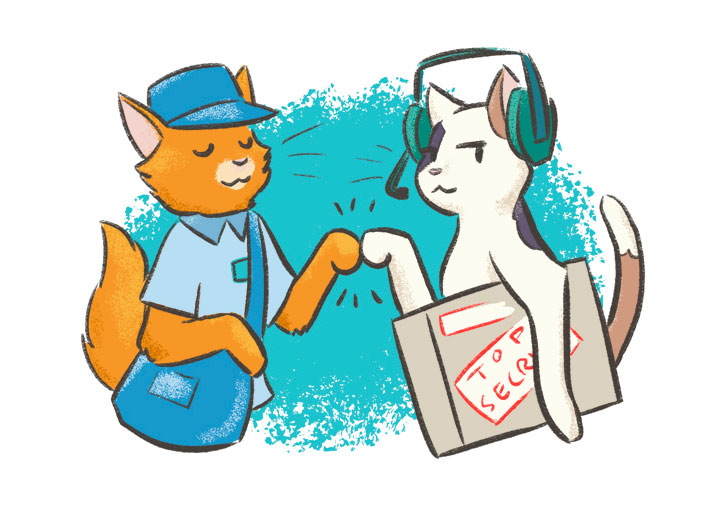 FedEx, UPS, or Cats:

You might think that some of the cats in Katie the Catsitter have "superpowers", but really they are all just very highly trained experts in different fields. Seem impossible? Well, in the 1870s a city in Belgium didn't think so!

37 cats were taught how to deliver the mail. Amazingly every single one of them was able to get their letter to the right place! Only problem is it took some of the cats just a few hours, and others it took over 20. They must have gotten distracted by laser pointers, naps, the sound of a tuna can opening, or mail order jet engines.
Looking for even more reads about girls who totally kick butt? Check out The Campaign by Leila Sales or The Infamous Frankie Lorde: Stealing Greenwich by Brittany Geragotelis!