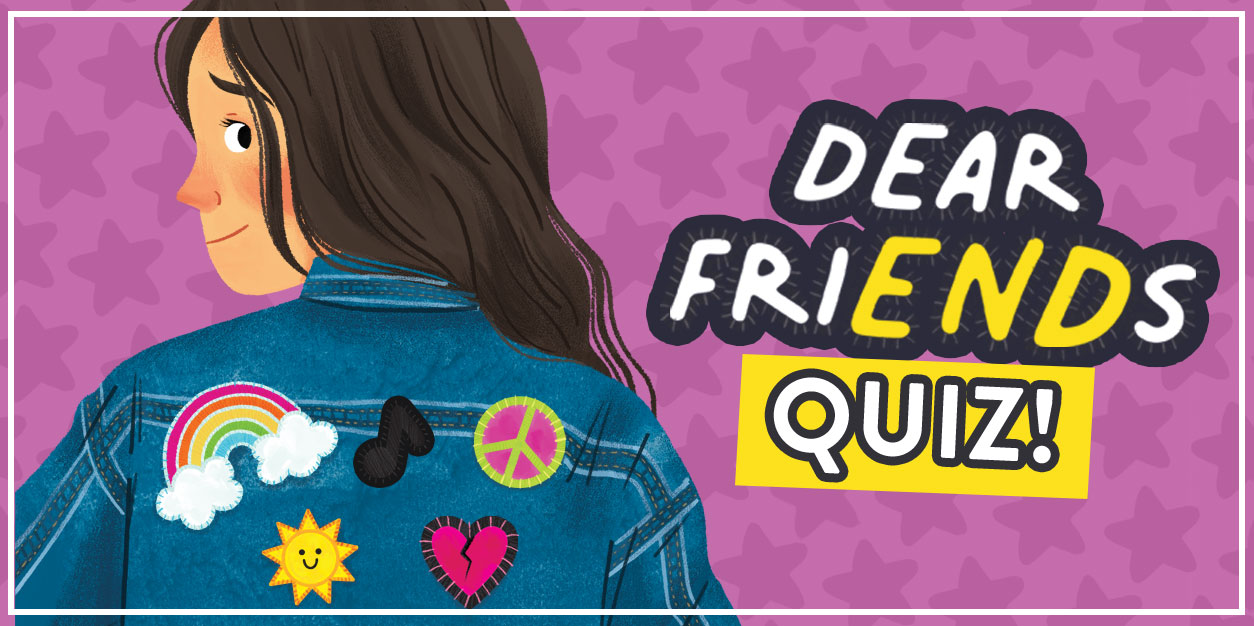 QUIZ: What Makes You Bestie Material?
NOTE: This post is sponsored by HarperCollins.
Eleni has always had a BFF – until now. Whether it was her built-in family friend, her camp bunkmate, or her friends-since-before-they-were-born bestie, she's always had someone by her side. In Dear Friends by Lisa Greenwald (the author of the amazing TBH and 11 Before 12 series), Eleni is determined to prove that despite some friendship fails, she's totally best friend material!
After being ditched by her go-to friend at camp, Eleni's summer was kind of a drag. She can't wait until her best friend Sylvie gets back from summer break so things can finally go back to normal. They always spend the end of summer break before school planning Sylvie's birthday party together, and Eleni can't wait to talk to her about the upcoming sixth grade overnight. Things are totally looking up!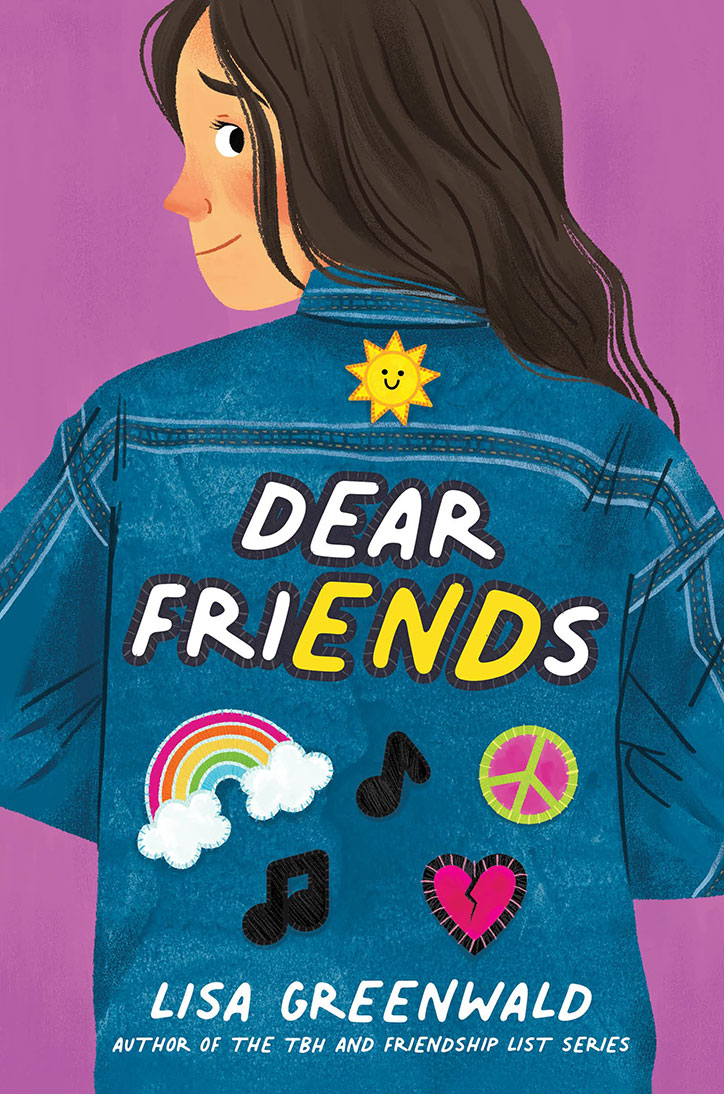 From Lisa Greenwald, the beloved author of the TBH and Friendship List series, comes a novel about one girl's quest to discover the ins and outs of friendship—how and why of some friendships end—and to prove that despite some friendship fails, she's totally best friend material!
Eleni is the kind of person who's always had a BFF—an automatic, guaranteed by-her-side person—at home, at school, and at camp. And since before she was even born, her very best friend has been Sylvie Bank.
But when Sylvie's end-of-summer birthday party becomes the end of their friendship, Eleni can't picture starting middle school without her BFF by her side. She can't picture anything without her BFF—especially the looming school overnight. Who will she even room with?
So before the big overnight, Eleni sets out on a mission: to figure out where her friendships went wrong, what's wrong with her, and what makes a good friend. But if she's totally honest, there's only one real goal: to win back Sylvie Bank!
Dear Friends
AUTHOR: Lisa Greenwald
PUBLISHER: Katherine Tegen Books
DATE: May 10, 2022
That is until Sylvie acts totally weird towards Eleni when she gets home, excitedly spilling all the deets about her amazing break spent making s'mores and inside jokes with her new squad and shrugging off Eleni's attempts to reconnect after a summer apart. Eleni feels left out, but remains hopeful that things will work themselves out. But after not being invited to sleep over at Sylvie's party that she helped plan, she's left feeling crushed and confused.
Why does it seem like no matter how hard she tries, all her friendships seem to end? Determined to fix her friendships, Eleni starts the Eleni Klarstein Friendship Fact-Finding Mission. Her plan? To reach out and reconnect with all her ex-best friends and figure out where things went wrong. Can she prove she's bestie material, or will the sixth grade overnight be the loneliest night of her life?
Dear Friends is exactly the book you need by your side this summer. Filled with relatable middle school moments and friendship lessons you can use IRL, it's you'll love Leni's look-back through all her past friendships.
QUIZ: What Makes You Bestie Material?:
What makes YOU bestie material? Take our Dear Friends-inspired quiz to find out!
Ready to find out if it's really the end for Leni's friendships? Dear Friends is now available from HarperCollins – click here!