COVER REVEAL: Cub by Cynthia Copeland
Twelve-year-old Cindy is on the case in Cub, the upcoming graphic novel from bestselling author, Cynthia Copeland.
It's 1972, and the country is in the midst of one of the most significant political moments in history. Female reporters are few and far between, but that doesn't stop Cindy from dreaming big and following scoops around her neighborhood.
Cindy still has a lot to learn, which is why she's thrilled when an ambitious female reporter begins to mentor her. She learns the ins and outs of investigative reporting, all while balancing the struggles of the 7th grade. As Cindy navigates first crushes and frenemies, she also discovers her confidence as a reporter and new interests beyond middle school life.
We're so excited to share the cover for Cub, releasing in January 2020 from Algonquin Young Readers.
The Cover: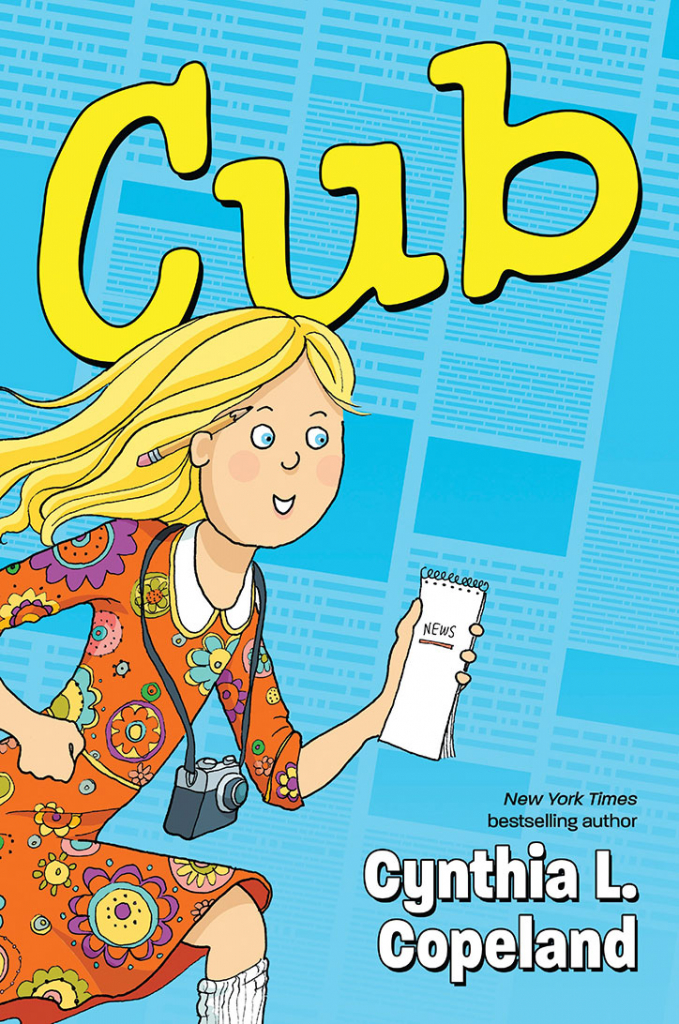 A laugh-out-loud funny and empowering graphic-novel memoir about growing up and finding your voice.
Twelve-year-old Cindy has just dipped a toe into seventh-grade drama—with its complicated friendships, bullies, and cute boys—when she earns an internship as a cub reporter at a local newspaper in the early 1970s. A (rare) young female reporter takes Cindy under her wing, and Cindy soon learns not only how to write a lede, but also how to respectfully question authority, how to assert herself in a world run by men, and—as the Watergate scandal unfolds—how brave reporting and writing can topple a corrupt world leader. Searching for her own scoops, Cindy doesn't always get it right, on paper or in real life. But whether she's writing features about ghost hunters, falling off her bicycle and into her first crush, or navigating shifting friendships, Cindy grows wiser and more confident through every awkward and hilarious mistake.
Cub
AUTHOR: Cynthia L. Copeland
PUBLISHER: Algonquin Young Readers
AVAILABLE: January 7, 2020
PREORDER: Amazon Barnes & Noble Books-a-Million Indiebound
The cover captures the story by showing Cindy's love of reporting and her fierce 70's inspired style. We can't wait to dive in and read this one when it releases this winter.
The Scoop on Cindy's Story: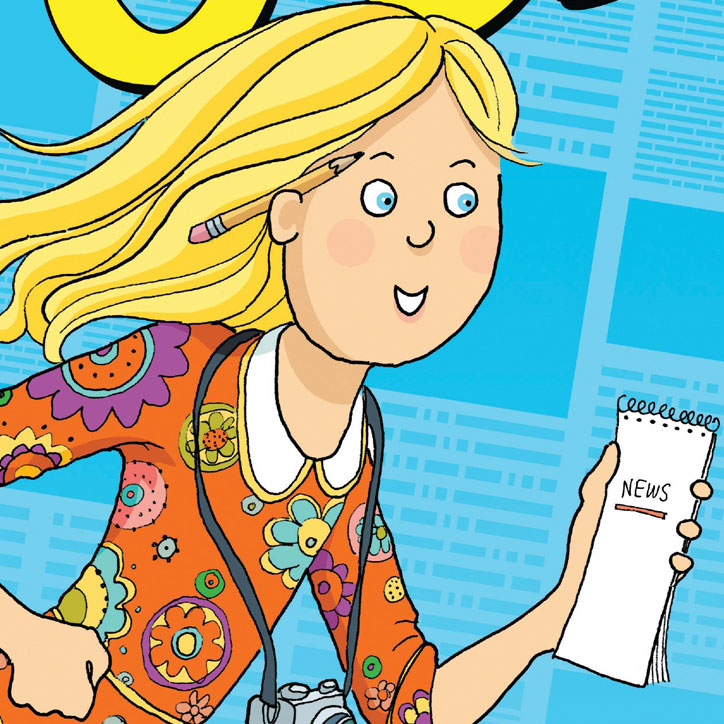 YAYOMG! readers know that we're all about go-getters who chase after their dreams, so we're super excited to read Cub this winter. We asked author Cynthia Copeland to share a little more insight into the story and set the scene for our readers.
"Evie, Leah, and Tammy – The Predators — rule the seventh-grade hallway at the Litchfield Junior High School. Studious (and slightly dorky) Cindy and her friends are The Prey. To protect herself, Cindy plays dead — that is, she moves meekly through each school day so as not to draw any attention to herself. She even manages to keep it a secret when she and a neighborhood boy start "going steady."
When a sympathetic English teacher recognizes Cindy's writing talent and arranges a gig for her as a cub reporter, Cindy is soon chasing down local news stories in an old VW Beetle with a young female reporter named Leslie Jacobs. Bold, rebellious Leslie challenges Cindy to reflect on life beyond seventh grade: political turmoil, environmental issues, equal rights for women, and an ongoing, unpopular war. After Cindy's stories and photos begin to appear in the newspaper with her byline, Cindy's confidence grows, giving her the courage to stand up for herself– at town meetings and in the school lunchroom when confronted by The Predators.
Inspired by real events, Cindy's story, set in 1972, feels undeniably current and familiar as a 12-year old strives to find her voice and understand herself against a backdrop of a turbulent country mired in conflict, struggling to resolve its own identity. "
Searching for even more amazing reads? Our latest YAYBOOKS! Roundup will help you discover your new favorite book!