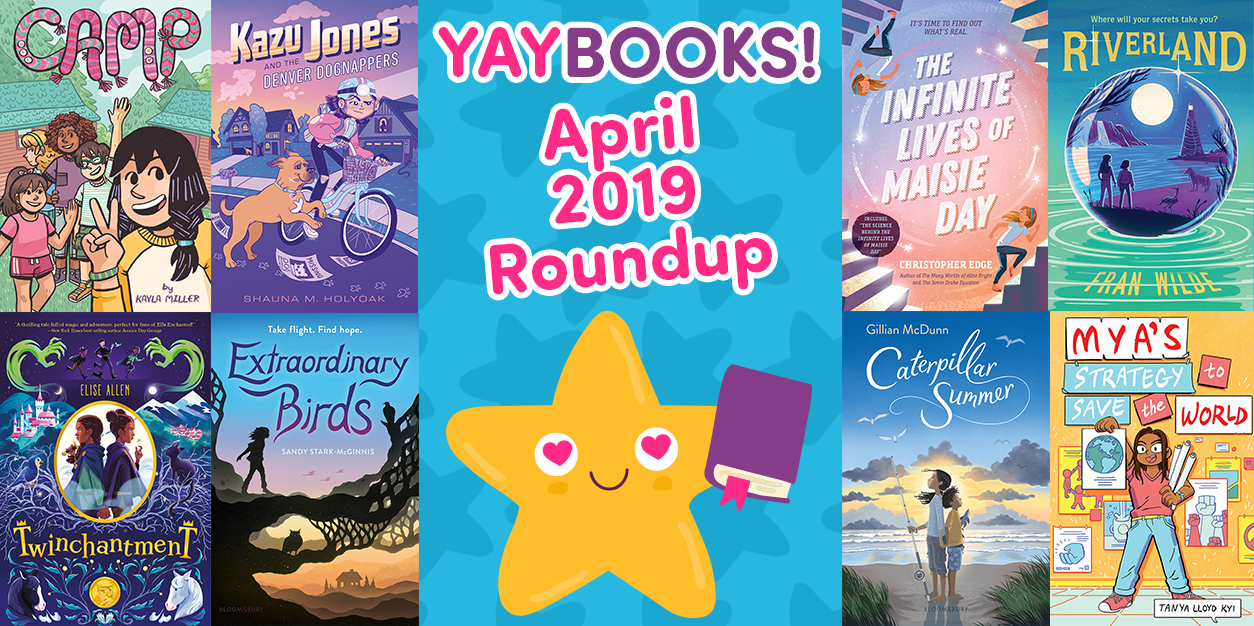 YAYBOOKS! Here's What You Should Read in April 2019
A new month means lots of new books! Between lovely Spring weather and time off school for Spring Break, there's plenty of time this month for reading! April is the perfect time to catch up on the stack of books sitting in your room that you've been too busy to get to or to find some new favs.
This month we're featuring 23 brand new books and graphic novels that we think you'll love. Who's ready to get their read on?
YAYBOOKS! April 2019 Roundup: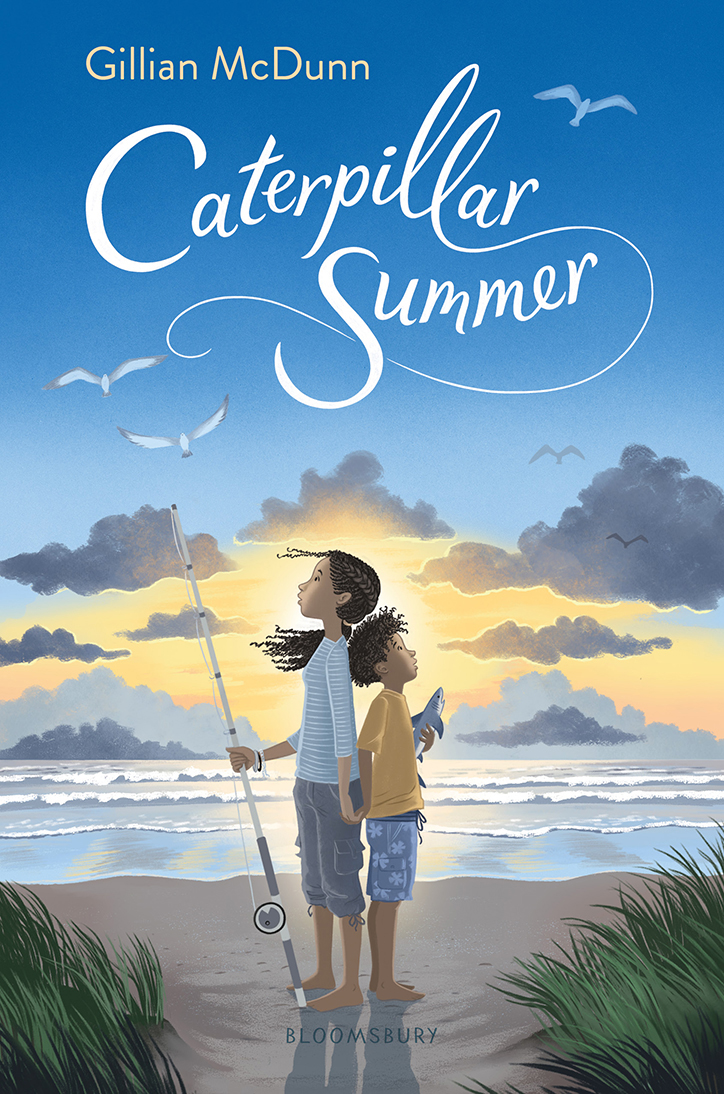 Caterpillar Summer
Author: Gillian McDunn
Publisher: Bloomsbury Children's Books
Date: April 2
SYNOPSIS:
Cat and her brother Chicken have always had a very special bond–Cat is one of the few people who can keep Chicken happy. When he has a "meltdown" she's the one who scratches his back and reads his favorite story. She's the one who knows what Chicken needs. Since their mom has had to work double-hard to keep their family afloat after their father passed away, Cat has been the glue holding her family together.
But even the strongest glue sometimes struggles to hold. When a summer trip doesn't go according to plan, Cat and Chicken end up spending three weeks with grandparents they never knew. For the first time in years, Cat has the opportunity to be a kid again, and the journey she takes shows that even the most broken or strained relationships can be healed if people take the time to walk in one another's shoes.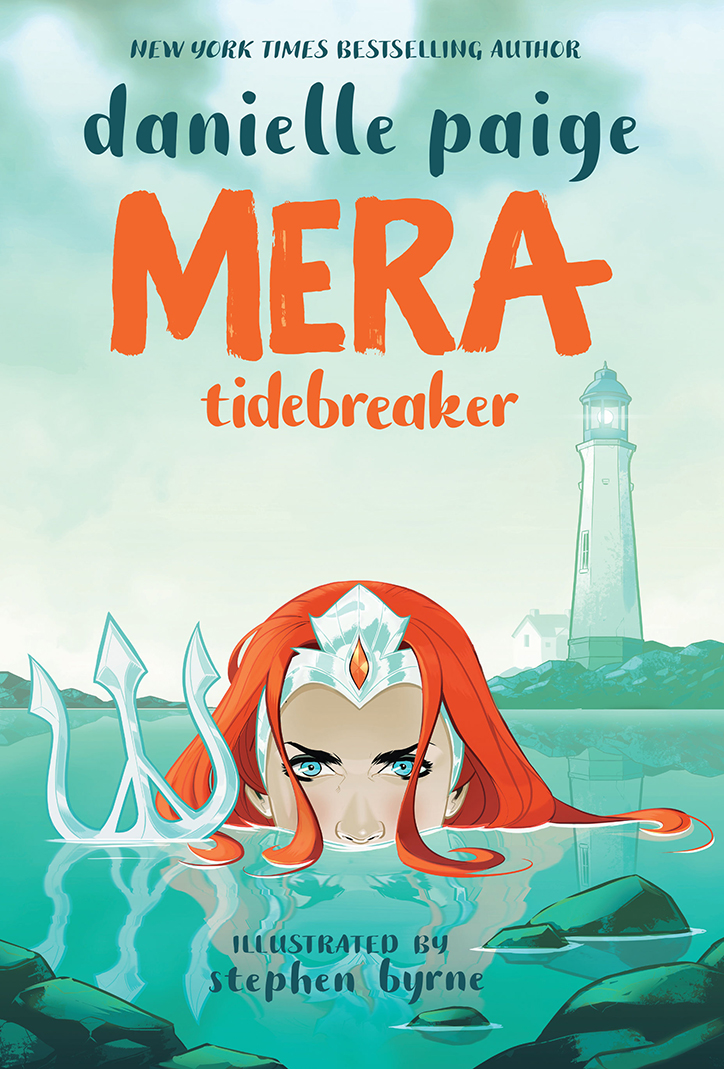 Mera: Tidebreaker
Author: Danielle Page
Illustrator: Stephen Bryne
Publisher: DC Ink
Date: April 2
SYNOPSIS:
From Danielle Paige, the New York Times best-selling author of Stealing Snow, comes a Mera and Aquaman origin story that explores Mera's first steps on land as well as her first steps as a hero or a villain, forcing her to choose to follow her heart or her mission to kill.
Mera is teenage royalty, heir to the throne of Xebel, the other not-so-lost colony under the sea. But Mera is destined to wear a different crown, that of Atlantis. When the inhabitants of Xebel plot to overthrow their homeland of Atlantis, Mera is sent to kill the heir to the throne, Arthur Curry. As the unrest between their colonies grows, Mera and Arthur unexpectedly fall in love…will Arthur Curry be the king at Mera's side in Atlantis, or will he die under her blade?
Mera by Danielle Paige is an astonishing story that explores themes of duty, love, heroism and freedom, all through the eyes of readers' favorite undersea royalty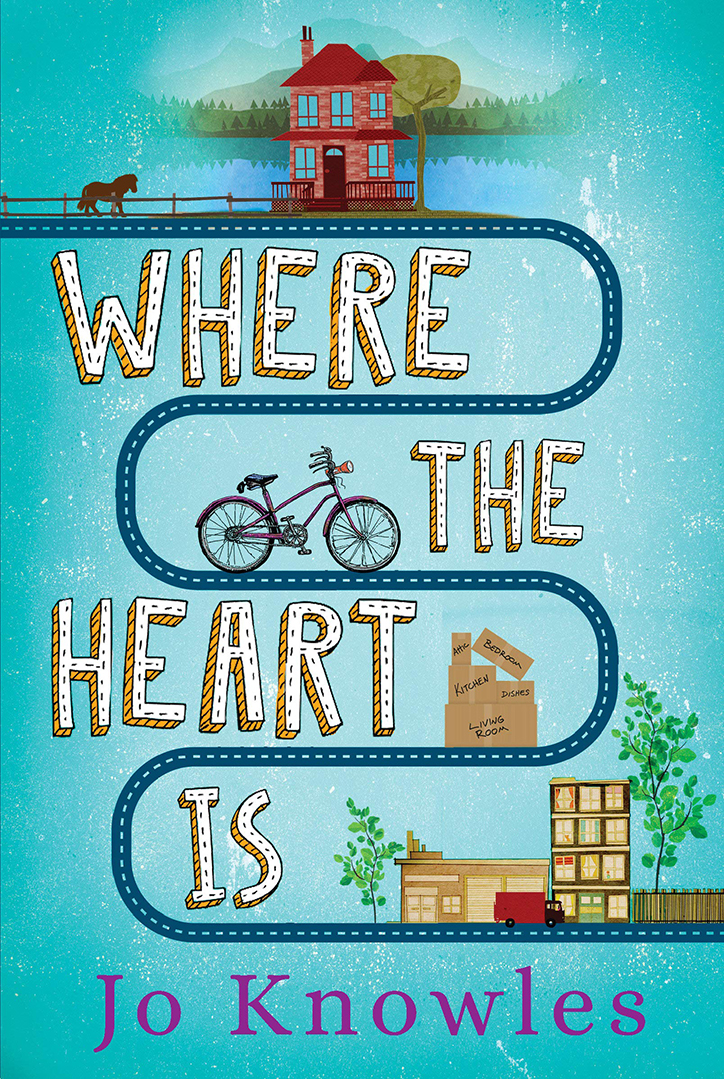 Where the Heart Is
Author: Jo Knowles
Publisher: Candlewick Press
Date: April 2
SYNOPSIS:
If home is where the heart is, what would happen if you lost it? Compassion and humor infuse the story of a family caught in financial crisis and a girl struggling to form her own identity.
It's the first day of summer and Rachel's thirteenth birthday. She can't wait to head to the lake with her best friend, Micah! But as summer unfolds, every day seems to get more complicated. Her "fun" new job taking care of the neighbors' farm animals quickly becomes a challenge, whether she's being pecked by chickens or having to dodge a charging pig at feeding time. At home, her parents are more worried about money than usual, and their arguments over bills intensify. Fortunately, Rachel can count on Micah to help her cope with all the stress. But Micah seems to want their relationship to go beyond friendship, and though Rachel almost wishes for that, too, she can't force herself to feel "that way" about him. In fact, she isn't sure she can feel that way about any boy — or what that means.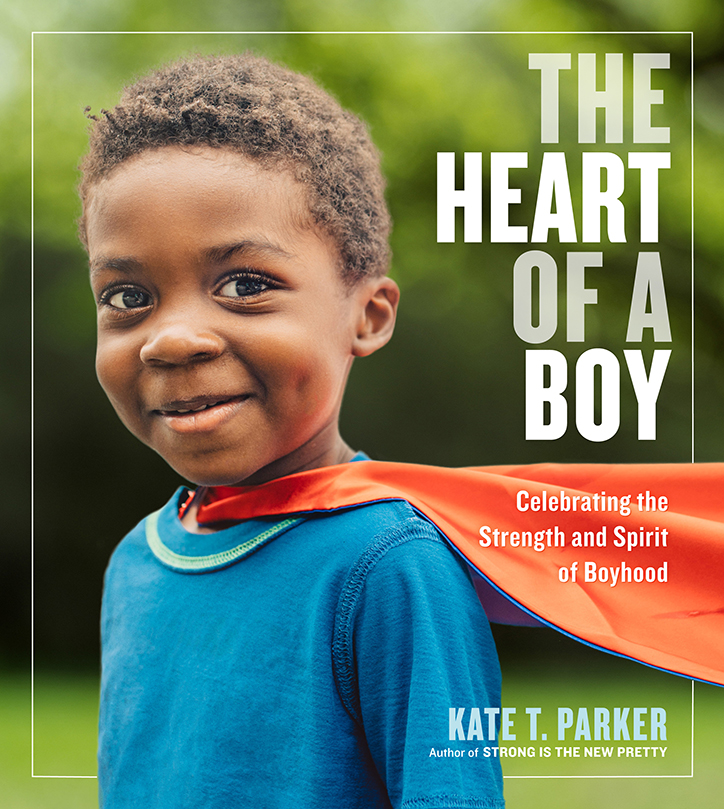 The Heart of a Boy: Celebrating the Strength and Spirit of Boyhood
Author: Kate T. Parker
Publisher: Workman Publishing
Date: April 2

SYNOPSIS:
It's time to celebrate boys.
Against the backdrop of a growing national conversation about how to raise sons to become good people, Kate T. Parker is leading the way by turning her lens on boys. Author of the bestselling book about girls Strong Is the New Pretty, she now shows the true heart of a boy in 200 compelling photographs.
Boys can be wild. But they can also be gentle. Bursting with confidence, but not afraid to be vulnerable. Ready to run fearlessly downfield—or reach out to a friend in need. In this empowering, deeply felt celebration of boys being—and believing in—themselves, see the unguarded joy of a little brother hugging his big brother. The inquisitive look of a young scientist examining a bug. The fearless self-expression in a ballet dancer's poise. There are guitarists, fencers, wrestlers, stargazers, a pilot. Boys who aspire to be president, and boys whose lives are full of overwhelming challenges, yet who bravely face each day as it comes.
With inspiring and joyful quotes from the boys themselves, this book spreads a heartfelt, uplifting message of openness, self-confidence, and warmth.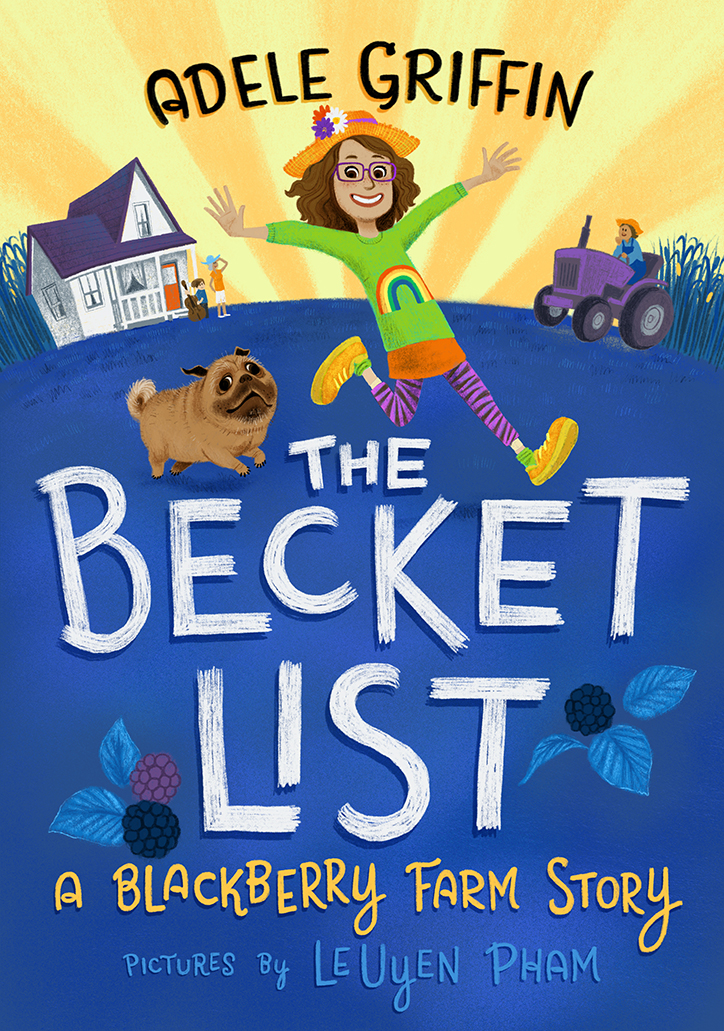 The Becket List: A Blackberry Farm Story
Author: Adele Griffin
Illustrator: LeUyen Pham
Publisher: Algonquin Young Readers
Date: April 2
SYNOPSIS:
Adventure and discover with the bold and intrepid Becket Branch when her family's move from city to a country farm means big changes!
Everything is changing for Becket Branch. From subways to sidewalks to safety rules, Becket is a city kid born and raised. Now the Branch family is trading urban bustle for big green fields and moving to Gran's farm, where Becket has to make sense of new routines from feeding animals to baling hay. And as much as Becket loves to yell "Beautiful Alert!" there's a lot about the countryside that is just plain odd.
But Becket is ready to put her own spin on country life. Whether selling her mouth-puckering lemonade, feeding hostile hens, or trying to make a best friend of her new neighbor Frieda Franca, Becket is determined to use her city smarts to get a grip on farm living. Laugh and learn with Becket as she mucks through the messy, exuberant human experience of change she didn't ask for, in a story that sparkles with quirky characters and lasting connections.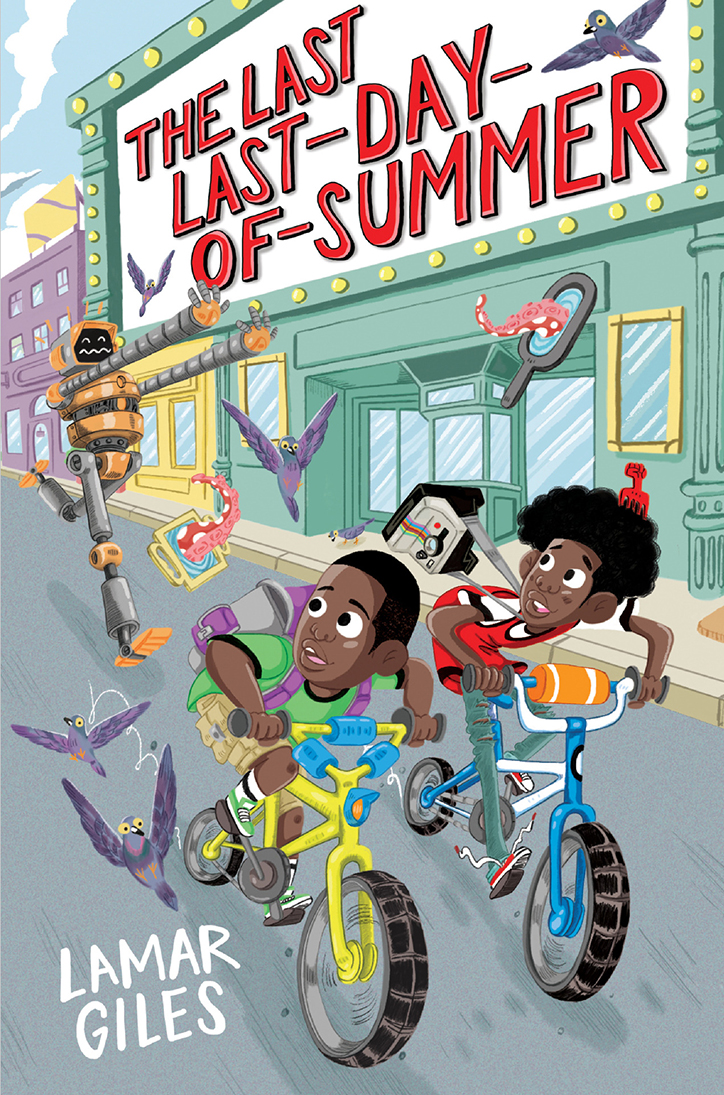 The Last Last-Day-of-Summer
Author: Lamar Giles
Publisher: Verisfy
Date: April 2
SYNOPSIS:
The Hardy Boys meets The Phantom Tollbooth, in the new century! When two adventurous cousins accidentally extend the last day of summer by freezing time, they find the secrets hidden between the unmoving seconds, minutes, and hours are not the endless fun they expected.
Otto and Sheed are the local sleuths in their zany Virginia town, masters of unraveling mischief using their unmatched powers of deduction. And as the summer winds down and the first day of school looms, the boys are craving just a little bit more time for fun, even as they bicker over what kind of fun they want to have. That is, until a mysterious man appears with a camera that literally freezes time. Now, with the help of some very strange people and even stranger creatures, Otto and Sheed will have to put aside their differences to save their town—and each other—before time stops for good.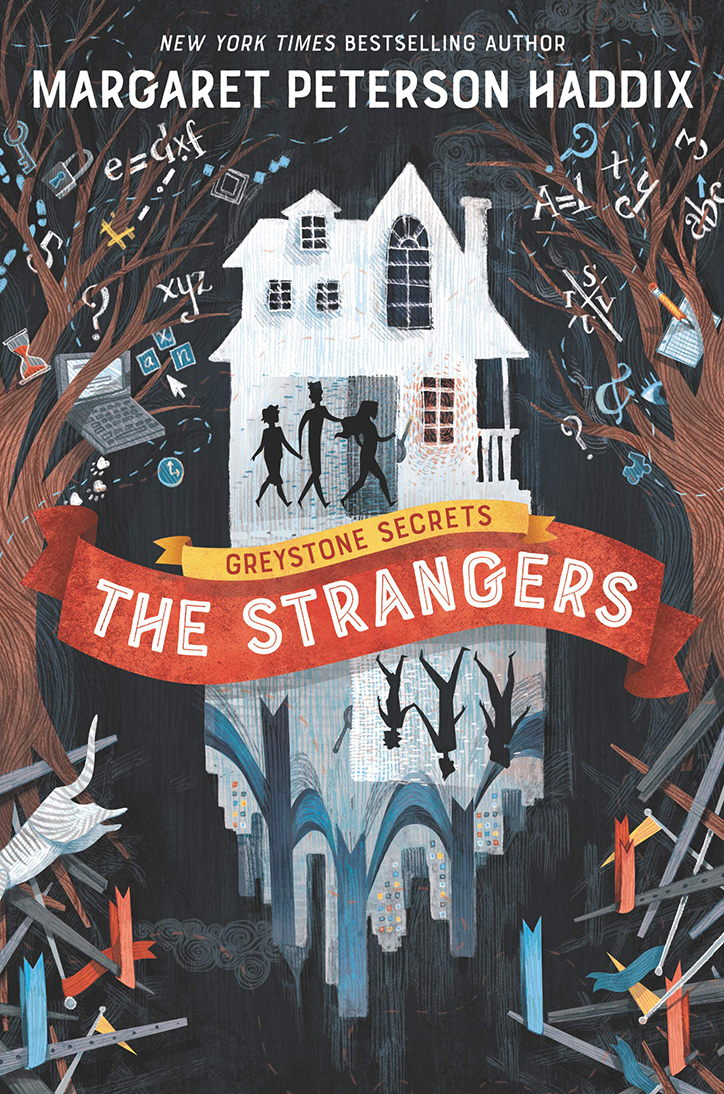 The Strangers
Author: Margaret Peterson Haddix
Publisher: Katherine Tegen Books
Date: April 2
SYNOPSIS:
Told in alternating points of view from Chess, Emma, and Finn Greystone, Greystone Secrets #1: The Strangers is the beginning of a new page-turning adventure that examines assumptions about identity, family, and home, from the master of middle grade suspense.
What makes you you?
The Greystone kids thought they knew. Chess has always been the protector over his younger siblings, Emma loves math, and Finn does what Finn does best—acting silly and being adored. They've been a happy family, just the three of them and their mom.
But everything changes when reports of three kidnapped children—who share the same first and middle names, ages, and exact birth dates as the Greystone kids—reach the Greystone family. This bizarre coincidence makes them wonder: Who exactly are these strangers? Before Chess, Emma, and Finn can question their mom about it, she takes off on a mysterious work trip. But puzzling clues left behind lead to complex codes, hidden rooms, and a dangerous secret that will turn their world upside down.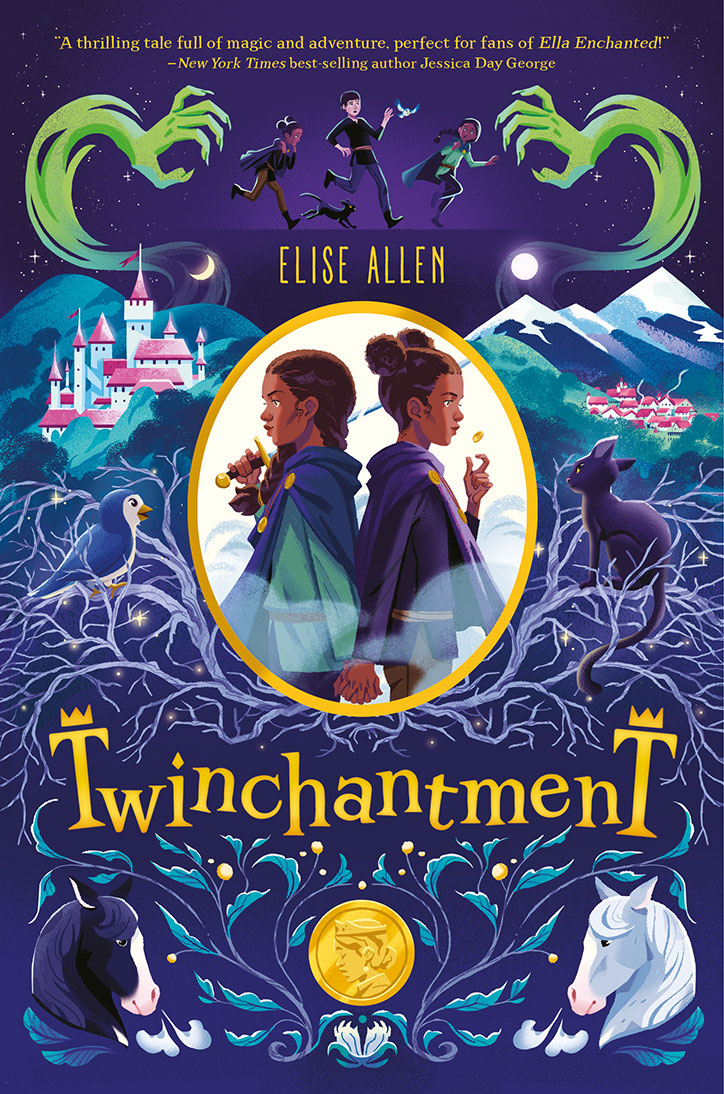 Twinchantment
Author: Elise Allen
Publisher: Disney-Hyperion
Date: April 9
SYNOPSIS:
In the kingdom of Kaloon, nothing is quite as it seems….
"Y-y-y-you," he stammered, and Flissa turned to see he'd gone ashen. "T-t-t-two of you!"
Uh-oh. Flissa reached up and checked. Sure enough, her hood had fallen off. Their secret was out.
Princesses Flissa and Sara are even closer than most twins. In fact, most of the kingdom thinks they're the same person.
When magic was outlawed in Kaloon generations ago, twins, black cats, and other potentially -magical beings were outlawed, too. Since they were born, Flissa and Sara have pretended to be one princess, Flissara, trading off royal duties like attending glamorous balls, participating in fencing exhibitions, and making friends with other young nobles, all while hiding in plain sight.
But when the first magical attack in years puts their mother's life in danger, the girls must break the rules that have protected them to save her. Enlisting a brave servant boy and his plucky black kitten as their guides, they set off on an epic quest to the Twists-a forbidden place full of dark magic-to find the evil mage who cursed the queen. With a case of mistaken identity, a wickedly powerful exile out for vengeance, and time running out for their mother, the twins might just need to make their own magic to save the day.
In the first book of this new series, author Elise Allen brings to life a fantastical world filled with high-stakes adventure, incredible twists, and all the spark and humor of sisterhood.
The Multiplying Mysteries of Mount Ten
Author: Krista Van Dolzer
Publisher: Bloomsbury Children's Books
Date: April 9
SYNOPSIS:
For fans of The Book Scavenger comes a smart and funny middle grade mystery with built-in logic puzzles that readers can solve.
Twelve-year-old painter Esther can't wait to attend Camp Vermeer, the most prestigious art camp around. But when her stepdad accidentally drives up the wrong mountain, she lands at Camp Archimedes—a math camp!
Determined to prove herself to the other campers, she tackles a brain-teaser that's supposed to be impossible—and solves it in a single day. But not everyone is happy about it . . . someone wants her out of camp at any cost, and starts leaving cryptic, threatening notes all over the camp's grounds. Esther doesn't know who to trust—will she solve this riddle before it's too late?
Featuring tricky logic puzzles readers can solve along with the characters and starring a unique, smart, and crafty young heroine, this story has just the right mix of mystery, humor, and wit.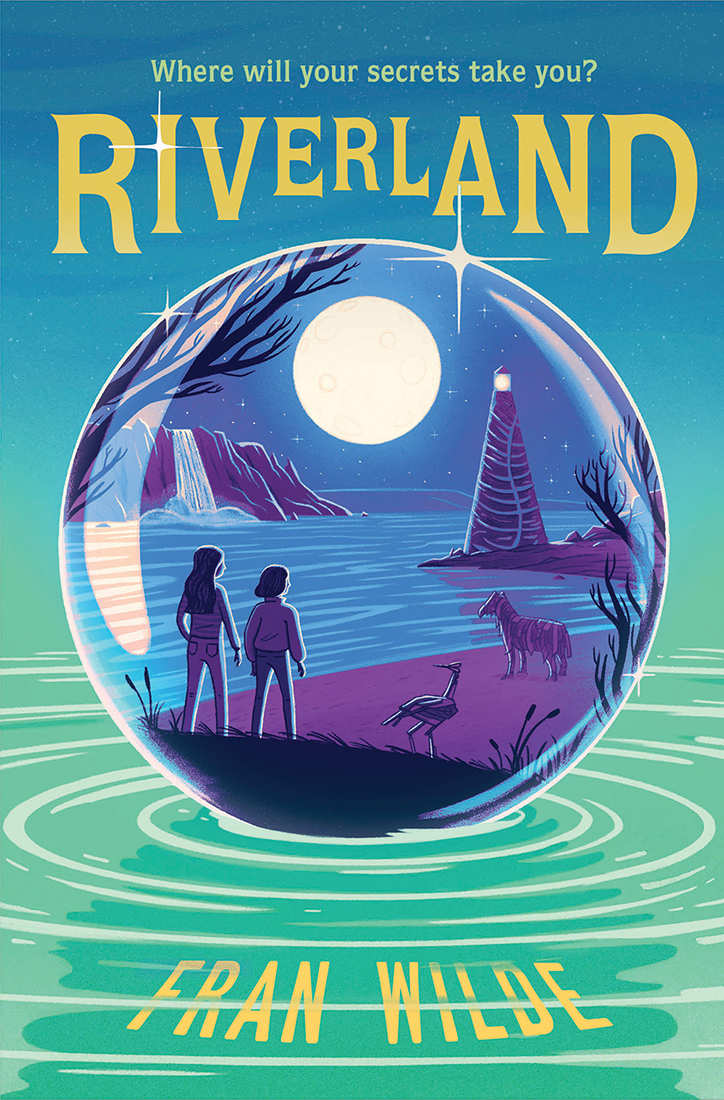 Riverland
Author: Fran Wilde
Publisher: Amulet Books
Date: April 9
SYNOPSIS:
When things go bad at home, sisters Eleanor and Mike hide in a secret place under Eleanor's bed, telling monster stories. Often, it seems those stories and their mother's house magic are all that keep them safe from both busybodies and their dad's temper. But when their father breaks a family heirloom, a glass witch ball, a river suddenly appears beneath the bed, and Eleanor and Mike fall into a world where dreams are born, nightmares struggle to break into the real world, and secrets have big consequences. Full of both adventure and heart, Riverland is a story about the bond between two sisters and how they must make their own magic to protect each other and save the ones they love.
The Door at the End of the World
Author: Caroline Carlson
Publisher: HarperCollins Children's Books
Date: April 9
SYNOPSIS:
Step into the worlds outside our own as Lucy Eberslee must find a way to stop a dangerous force that threatens the fate of the eight worlds in Caroline Carlson's latest middle grade novel.
What begins as a rather unremarkable Tuesday quickly turns to disaster when Lucy, the Gatekeeper's deputy, discovers that her boss has vanished and the door connecting Lucy's world to the next world over is broken—and it all might be Lucy's fault. To save the Gatekeeper and set things right, Lucy must break the rules for the first time ever and journey with an otherworldly boy, a suspiciously sneaky girl, and a crew of magical bees into the seven worlds beyond her own.
But Lucy isn't the only one breaking the rules. As curiosities and dangers gather around her, she learns she's up against a sinister force that's playing with the delicate fabric of time and space, no matter what the deadly costs or consequences. Lucy's never had to save the world before—and now, somehow, she's got to find a way to save eight of them.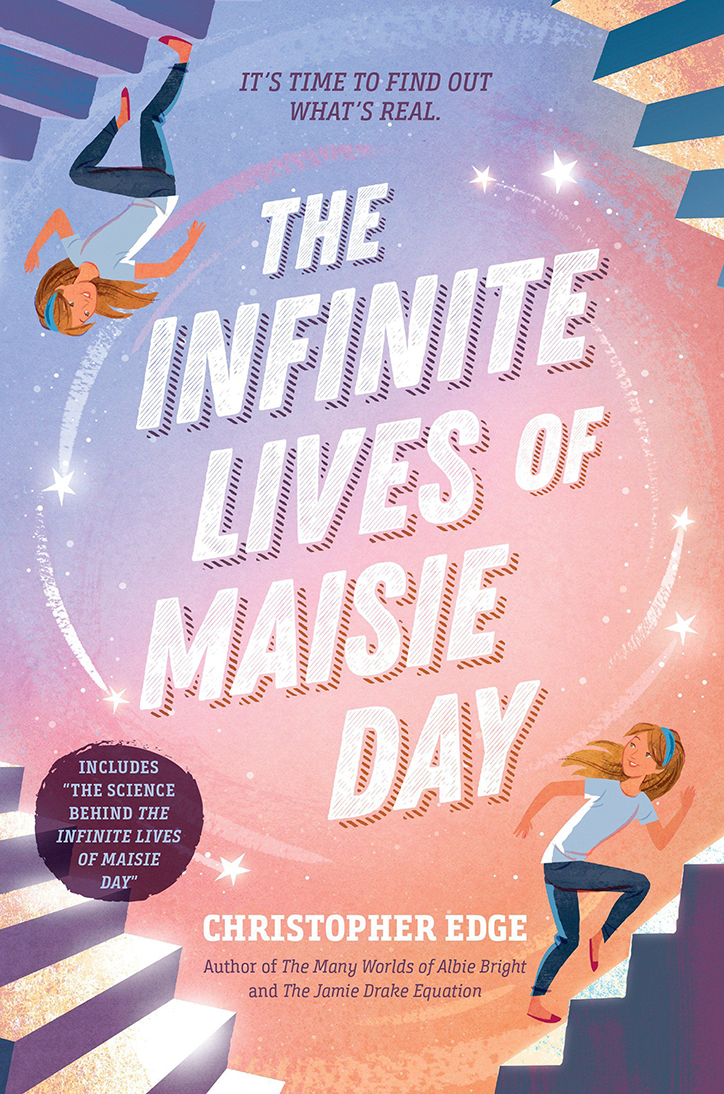 The Infinite Lives of Maisie Day
Author: Christopher Edge
Publisher: Delacorte Press
Date: April 9
SYNOPSIS:
As in Madeleine L'Engle's A Wrinkle in Time, math and science inform this mind-bending mystery about a girl who must work with the laws of the universe and trust the love of her family if she is to set her world right.
It's the morning of Maisie's tenth birthday, and she can't wait to open her presents. Maisie is not a typical kid. What she wants most for her birthday are the things she needs to build her own nuclear reactor. But she wakes to an empty house, and outside the front door is nothing but an unsettling, all-consuming blackness–a shifted reality. Even for super-smart Maisie, these puzzling circumstances seem out of her control . . . or are they?
The Next Great Paulie Fink
Author: Ali Benjamin
Publisher: Little, Brown Books for Young Readers
Date: April 16
SYNOPSIS:
When Caitlyn Breen enters the tiny Mitchell School in rural Mitchell, Vermont, she is a complete outsider: the seventh grade has just ten other kids, and they've known each other since kindergarten. Her classmates are in for a shock of their own: Paulie Fink–the class clown, oddball, troublemaker, and evil genius–is gone this year.
As stories of Paulie's hijinks unfold, his legend builds, until they realize there's only one way to fill the Paulie-sized hole in their class. They'll find their next great Paulie Fink through a reality-show style competition, to be judged by the only objective person around: Caitlyn, who never even met Paulie Fink. Who was this kid, anyway–prankster, performance artist, philosopher, or fool? Caitlyn's quest to understand Paulie is about to teach her more about herself than she ever imagined.
Told via multiple voices, interviews, and other documents, The Next Great Paulie Fink is a lighthearted yet surprisingly touching exploration of how we build up and tear down our own myths… about others, our communities, and ourselves.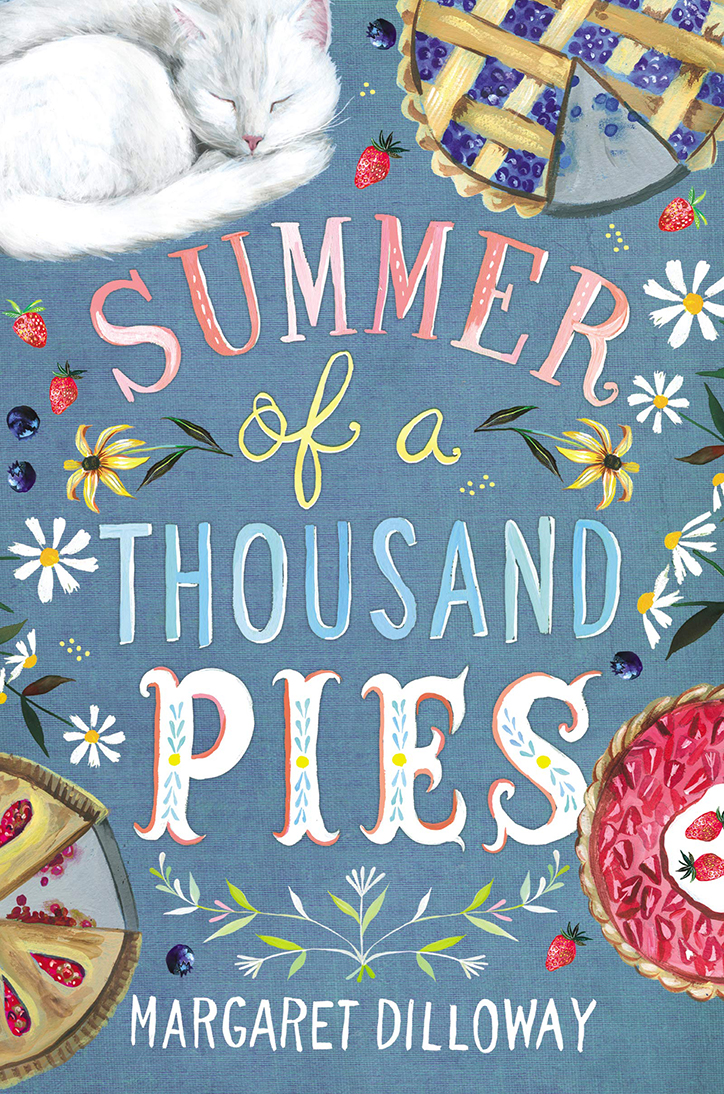 Summer of a Thousand Pies
Author: Margaret Dilloway
Publisher: Balzer + Bray
Date: April 16
SYNOPSIS:
A heartfelt contemporary middle grade novel, perfect for fans of The Thing About Jellyfish and Fish in a Tree, about a girl who is sent to live with her aunt and must try to save their failing pie shop.
When twelve-year-old Cady Bennett is sent to live with the aunt she didn't even know she had in the quaint mountain town of Julian, she doesn't know what to expect. Cady isn't used to stability, or even living inside, after growing up homeless in San Diego with her dad.
Now she's staying in her mother's old room, exploring the countryside filled with apple orchards and pie shops, making friends, and working in Aunt Shell's own pie shop—and soon, Cady starts to feel like she belongs. Then she finds out that Aunt Shell's pie shop is failing. Saving the business and protecting the first place she's ever really felt safe will take everything she's learned and the help of all her new friends. But are there some things even the perfect pie just can't fix?
Summer of a Thousand Pies is a sweet and satisfying treat of a novel full of friendship, family, and, of course, pie.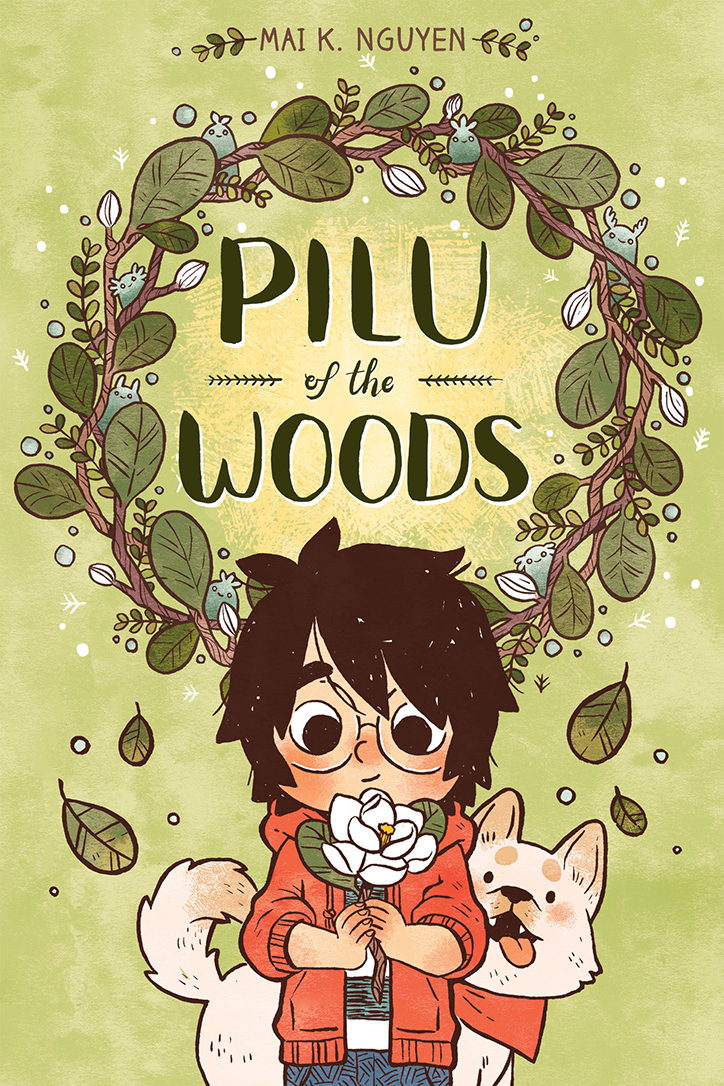 Pilu of the Woods
Author: Mai K. Nguyen
Publisher: Oni Press
Date: April 16
SYNOPSIS:
For fans of Anya's Ghost comes PILU OF THE WOODS, a heartwarming story of friendship, loss, and finding your way home from debut author/illustrator Mai K. Nguyen.
Willow loves the woods near her house. They're calm and quiet, so different from her own turbulent emotions, which she keeps locked away. When her emotions get the better of her one day, she decides to run away into the woods. There, she meets Pilu, a lost tree spirit who can't find her way back home—which turns out to be the magnolia grove Willow's mom used to take her to. Willow offers to help Pilu, and the two quickly become friends. But the journey is long, and Pilu isn't sure she's ready to return home yet—which infuriates Willow, who's determined to make up for her own mistakes by getting Pilu back safely. As a storm rages and Willow's emotions bubble to the surface, they suddenly take on a physical form, putting both girls in danger… and forcing Willow to confront her inner feelings once and for all.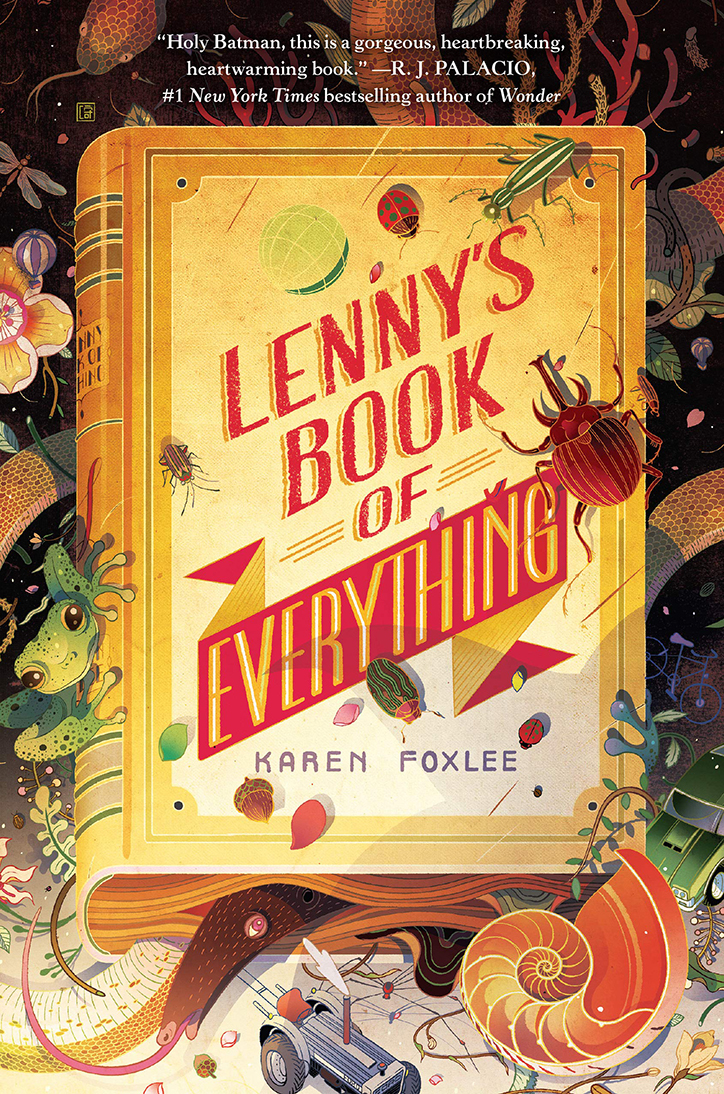 Lenny's Book of Everything
Author: Karen Foxlee
Publisher: Alfred A. Knopf Books for Young Readers
Date: April 16
SYNOPSIS:
Perfect for readers who love Liar and Spy, Counting by 7s, and Bridge to Terabithia, a heartwarming and transformative novel about family, loss, and never giving up from beloved author Karen Foxlee.
Lenny Spink is the sister of a giant. Her little brother, Davey, suffers from a rare form of gigantism and is taunted by other kids and turned away from school because of his size. To escape their cruel reality, Lenny and Davey obsess over the entries in their monthly installment of Burrell's Build-It-at-Home Encyclopedia set. Lenny vows to become a beetle expert, while Davey decides he will run away to Canada and build a log cabin. But as Davey's disease progresses, the siblings' richly imagined world becomes harder to cling to in this deeply moving and original novel about grief, family, and wonder.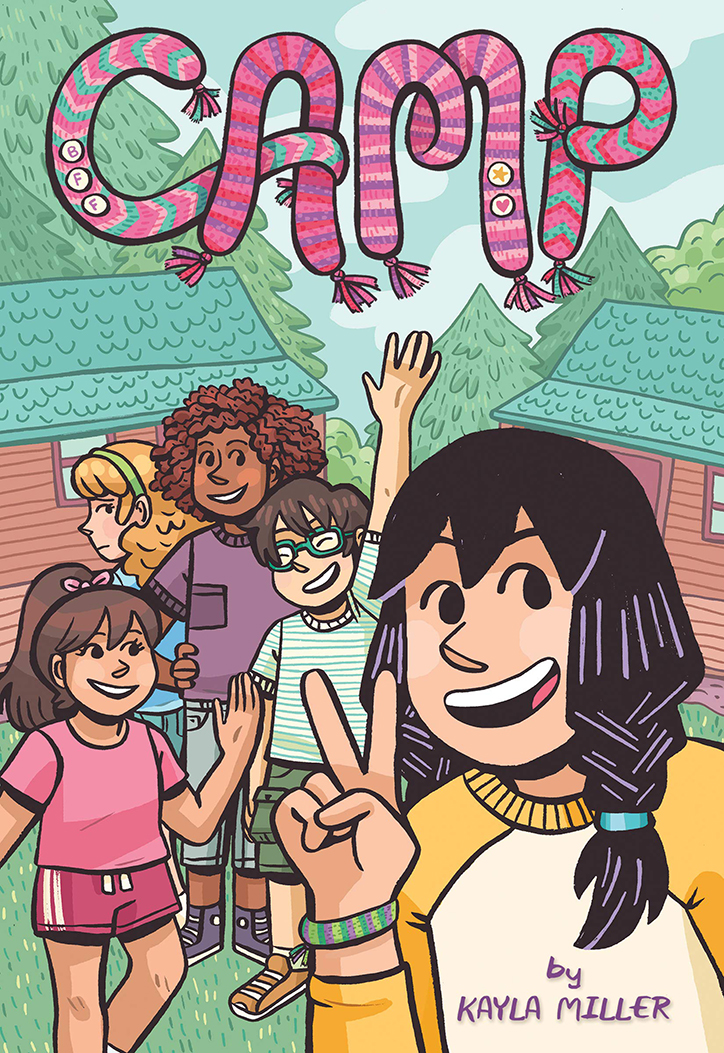 Camp
Author: Kayla Miller
Publisher: HMH Books for Young Readers
Date: April 23
SYNOPSIS:
Olive and Willow are happy campers!
Or are they?
Olive is sure she'll have the best time at summer camp with her friend Willow – but while Olive makes quick friends with the other campers, Willow struggles to form connections and latches on to the only person she knows – Olive. It's s'more than Olive can handle! The stress of being Willow's living security blanket begins to wear on Olive and before long…the girls aren't just fighting, they may not even be friends by the time camp is over. Will the two be able to patch things up before the final lights out?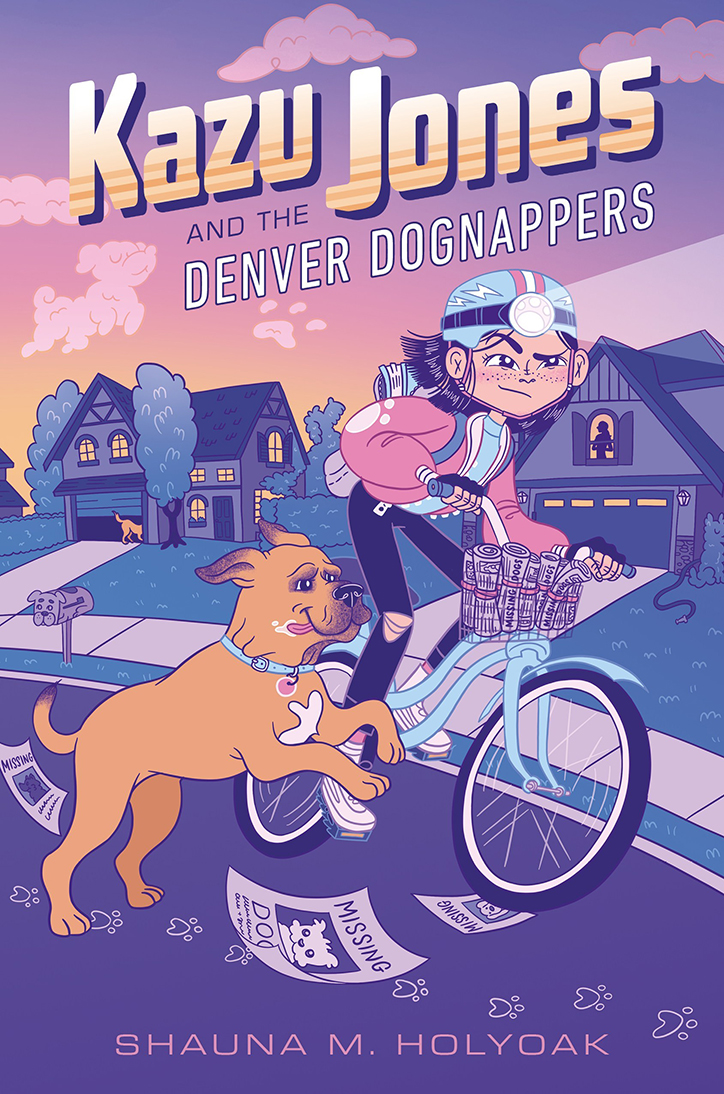 Kazu Jones and the Denver Dognappers
Author: Shauna Holyoak
Publisher: Disney-Hyperion
Date: April 23
SYNOPSIS:
Packed with high stakes mystery and tons of heart, this first installment in a new series introduces Kazu Jones-a spunky, scrappy detective who's this generation's Harriet the Spy.
When a string of dognappings grips her Denver neighborhood, Kazu Jones vows to track down the culprits. She can't stand to see more dogs go missing-especially once her neighbors' beloved pet is taken because of her gigantic mistake.
With the help of her gang-including her best friend and expert hacker, March; and her ginormous, socially anxious pup, Genki-Kazu uncovers evidence that suggests the dognapping ring is bigger than she ever imagined. But the more she digs, the more dangerous her investigation becomes. The dognappers are getting bolder, and Genki could be next.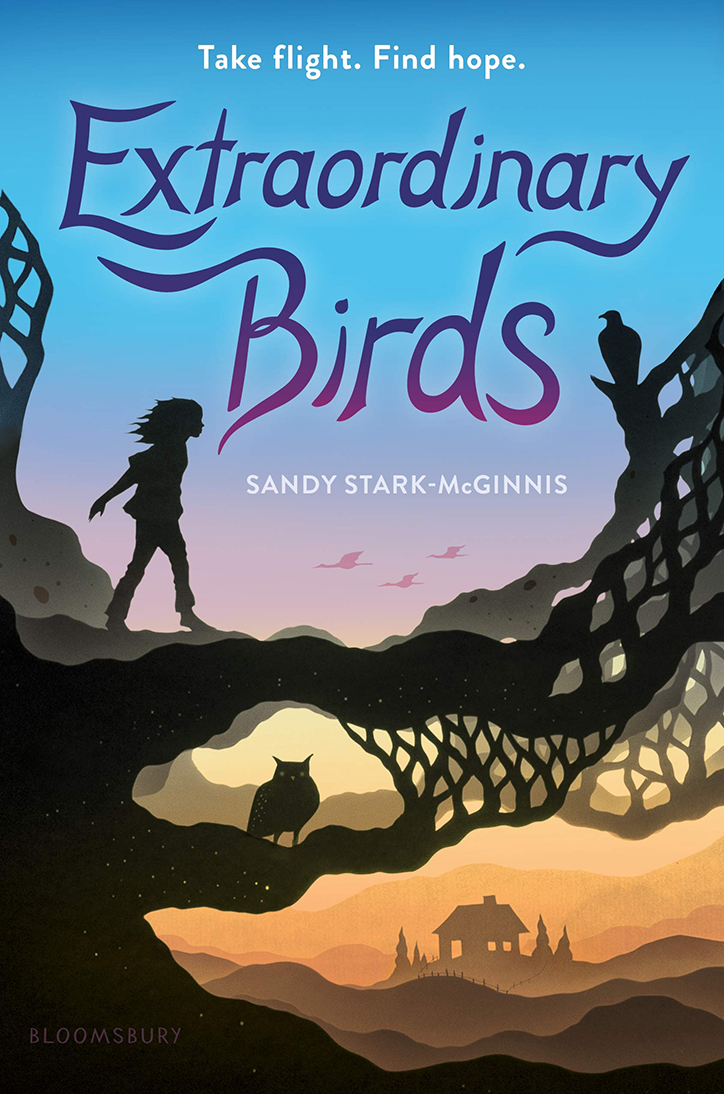 Extraordinary Birds
Author: Sandy Stark-McGinnis
Publisher: Bloomsbury Children's Books
Date: April 30
SYNOPSIS:
Eleven-year-old December knows everything about birds, and everything about getting kicked out of foster homes. All she has of her mom is the bird guide she left behind, and a message: "In flight is where you'll find me." December believes she's truly a bird, just waiting for the day she transforms. The scar on her back is where her wings will sprout; she only needs to find the right tree and practice flying.
When she's placed with foster mom Eleanor, who runs a taxidermy business and volunteers at a wildlife rescue, December begins to see what home means in a new light. But the story she's told herself about her past is what's kept her going this long. Can she learn to let go?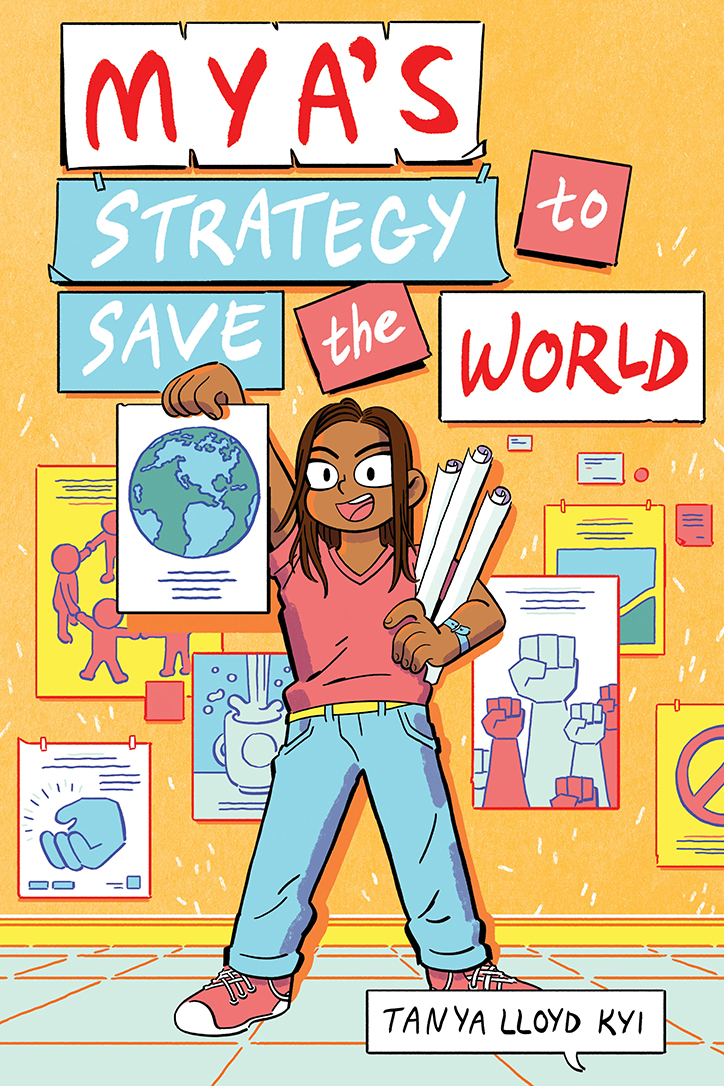 Mya's Strategy to Save the World
Author: Tanya Lloyd Kyi
Publisher: Puffin Books
Date: April 30
SYNOPSIS:
Twelve-year-old Mya Parsons could save the world and organize her family, if only she had her own cell phone. A Dork Diaries for today's socially conscious young readers.
Mya Parsons runs her school's social justice club with her best friend, Cleo. Her lifelong desire is to work for the United Nations and change the world, and then bask in all the ensuing adulation. Her more immediate desire is to get a phone, preferably one like Cleo's, with a leopard-print case to match. When her distracted dad and her long-distance mom (temporarily in Myanmar taking care of Mya's grandmother) both say no, no way, and possibly never, Mya launches a campaign to prove herself reliable and deserving. She advertises her babysitting services, takes on more responsibility around the house, and attempts to supervise her sister's skateboarding lessons. Her efforts leave her ego bruised and the kitchen slightly scorched. She's no closer to touch-screen victory, let alone the Nobel Peace Prize she deserves. But all that changes after an accident leaves Mya to take charge–an experience which helps her realize how much she's grown, with or without access to proper communications.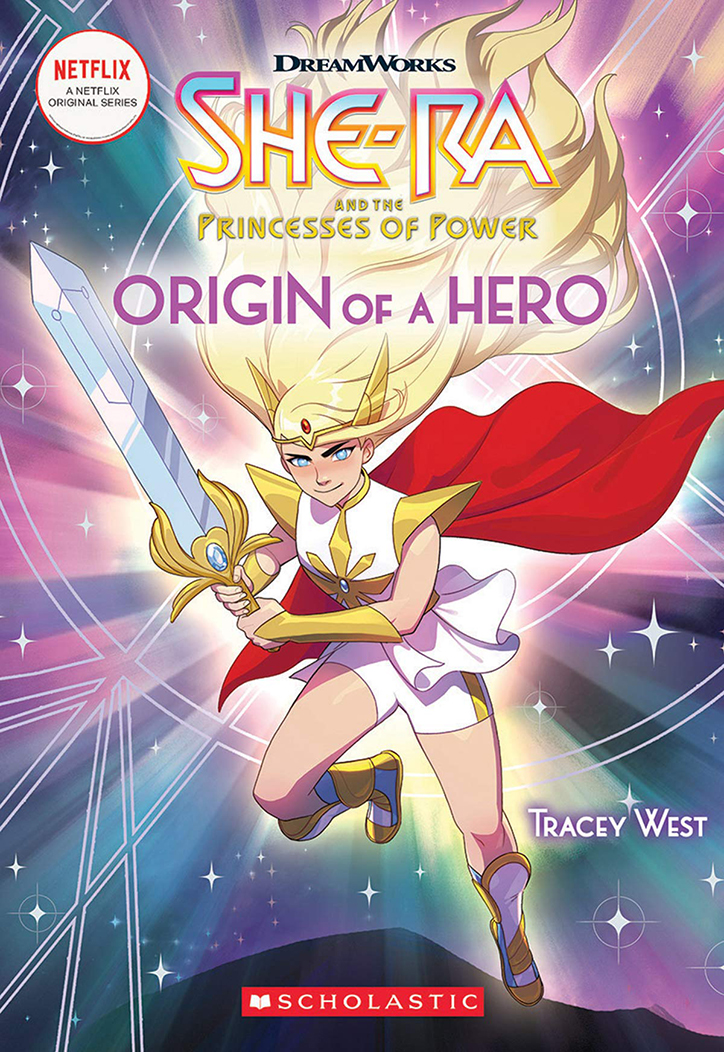 She-Ra and the Princesses of Power: Origin of a Hero
Author: Tracey West
Publisher: Scholastic
Date: April 30
SYNOPSIS:
The iconic heroine She-Ra is back! Discover the origin of a hero in this first chapter book set in the world of She-Ra, just in time for the reboot of the series on Netflix.
She doesn't need a hero. She is a hero.
On a planet called Etheria, two forces battle for control. The Horde, with its skillfully trained soldiers and advanced technology, has one goal: to conquer all of Etheria in the name of Hordak. The other force, the Rebellion, is made up of princesses and has been fighting to maintain harmony and freedom for all of Etheria's people.
Hidden among them all is a hero to be. Her destiny was written by the First Ones a thousand years ago. Now she is about to rise again.
Discover the origin of a hero in this first chapter book in the series! This book expands on the plotlines of the first two episodes, giving readers a deeper glimpse into their favorite hero's backstory. With illustrations in each chapter, these books are packed full of friendship, humor, and heart!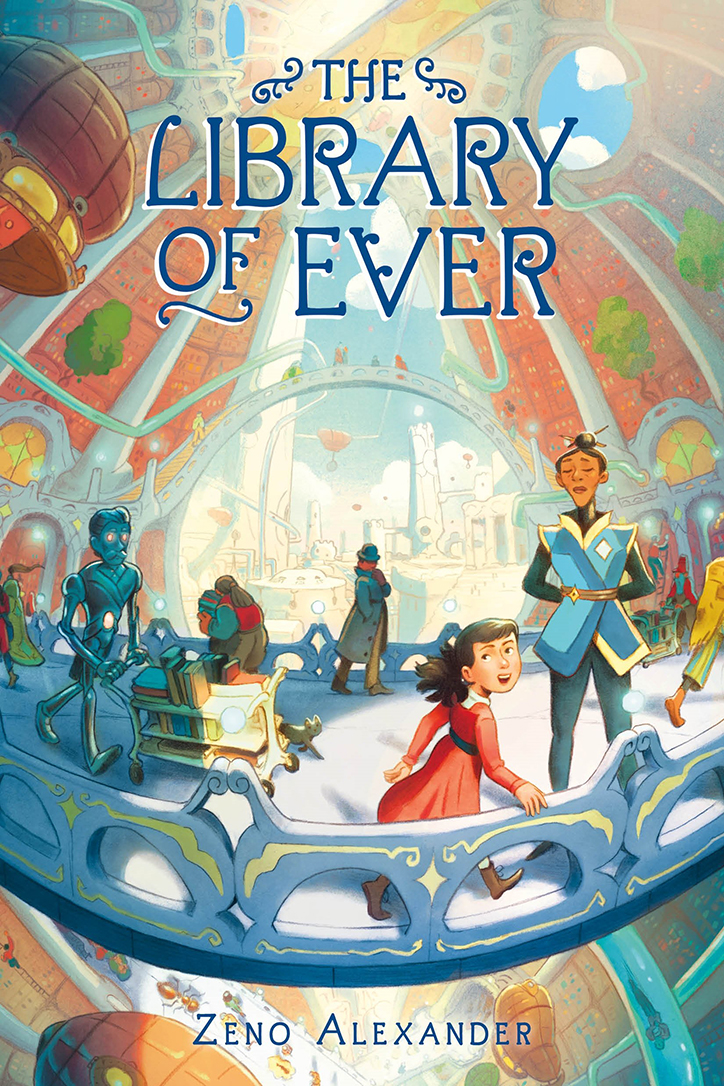 The Library of Ever
Author: Zeno Alexander
Publisher: Imprint
Date: April 30
SYNOPSIS:
The Library of Ever is an instant classic for middle grade readers and booklovers everywhere–an adventure across time and space, as a young girl becomes a warrior for the forces of knowledge.
With her parents off traveling the globe, Lenora is bored, bored, bored–until she discovers a secret doorway into the ultimate library. Mazelike and reality-bending, the library contains all the universe's wisdom. Every book ever written, and every fact ever known, can be found within its walls. And Lenora becomes its newly appointed Fourth Assistant Apprentice Librarian.
She rockets to the stars, travels to a future filled with robots, and faces down a dark nothingness that wants to destroy all knowledge. To save the library, Lenora will have to test her limits and uncover secrets hidden among its shelves.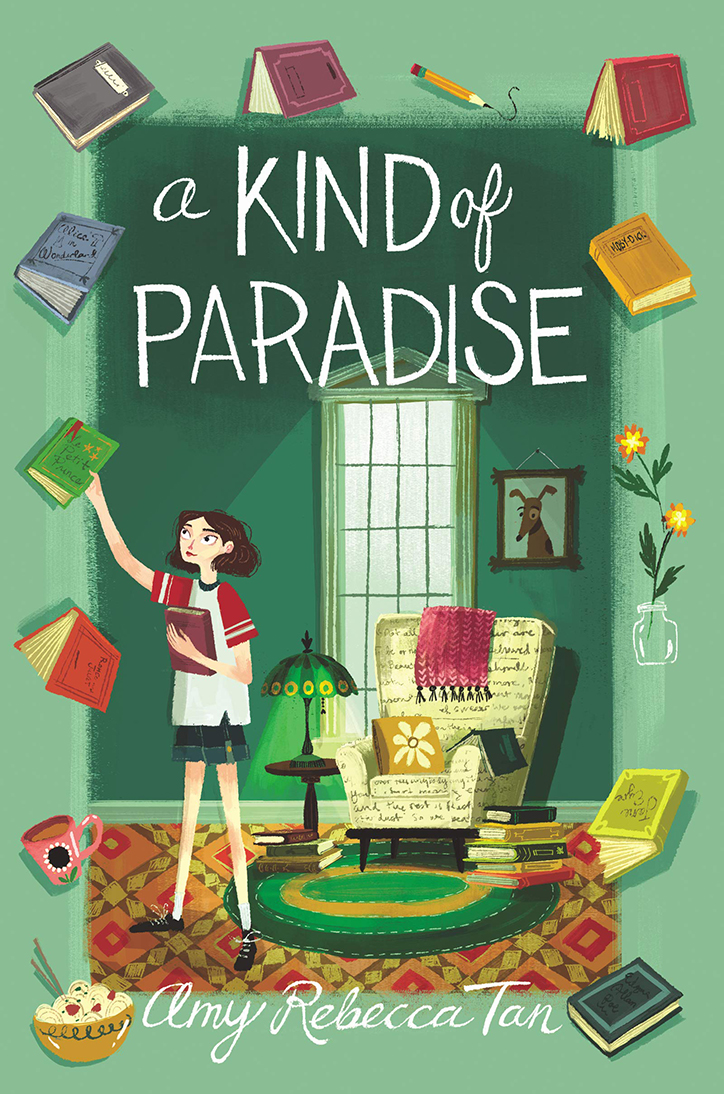 A Kind of Paradise
Author: Amy Rebecca Tan
Publisher: HarperCollins Children's Books
Date: April 30
SYNOPSIS:
Jamie Bunn made a mistake at the end of the school year. A big one. And every kid in her middle school knows all about it. Now she has to spend her summer vacation volunteering at the local library—as punishment. It may be boring, but at least she'll be able to hide from mean girl Trina, who's always had it out for her, and beautiful Trey, the boy at the root of her big mistake.
Or so she thinks.
Not only does her job bring her face-to-face with both her mortal enemy and her ultimate crush, Jamie also encounters a territorial patron, an elderly movie fanatic, a super-tall painter who loves to bake, and a homeless dog. Over the course of the summer, as Jamie gets to know the library and the people in it, she finds—and gives—help where she least expects it.
And she just might find herself along the way.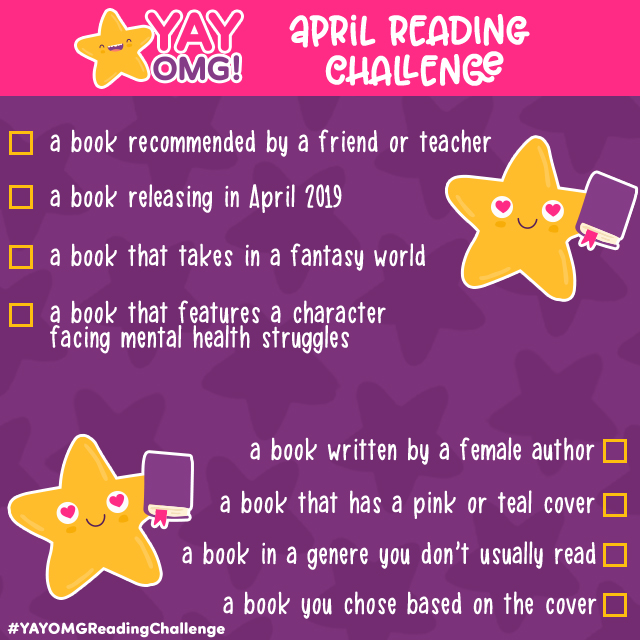 Feel like curling up with one of these awesome new reads? Play along with our monthly reading challenges on Instagram and use #YAYOMGReadingChallenge to show us your progress!
Need more bookish suggestions? Check out our YAYBOOKS! Roundup from March!